Ronelda Cahill, 65, from St. Charles, P.E.I. wanted a life where she had minimum bills to pay and the least amount of work to do. These desires motivated her to build a tiny house on wheels of her own out of unused wood and second-hand materials. There aren't any luxury amenities and fancy decorations inside. It's a simple tiny home with only those things she would need on-the-road or parked at the yard of her home. No matter what others perceive – it definitely makes up to be a dream tiny home for her.
The midnight blue and white exterior siding, with a unique curved roof, lends this tiny home a modern look. Inside, the walls are decked in pear green and white, with warm touches of wood. This one-room dwelling has a bed on one side while kitchenette and seating are tucked on the other side. There is an entrance door and full-size windows on all sides just like any other standard house.
The tiny home also has a stove and a gas-powered hotplate to cope with the winter season. Electrical wiring is done so that she can plug-in her tiny home to any nearby outlet. For other instances, she has included a power unit that can run TV, music player or a tiny light. She has also added a washroom with double sink last year which makes things easier for her.
Also Read: 40+ Most Inspiring Tiny Houses on Wheels
Cahill tows the tiny home behind her pickup truck and she can occasionally be seen at her friend's yard in Mount Stewart or some nearby waterside spots in P.E.I.
She says that it took about $5,000 to build this tiny house on wheels, which is a way less than what a standard tiny house on a trailer costs.
It not only provides her with a place to stay while on the road but also gives her the freedom to spend her money the way she wants.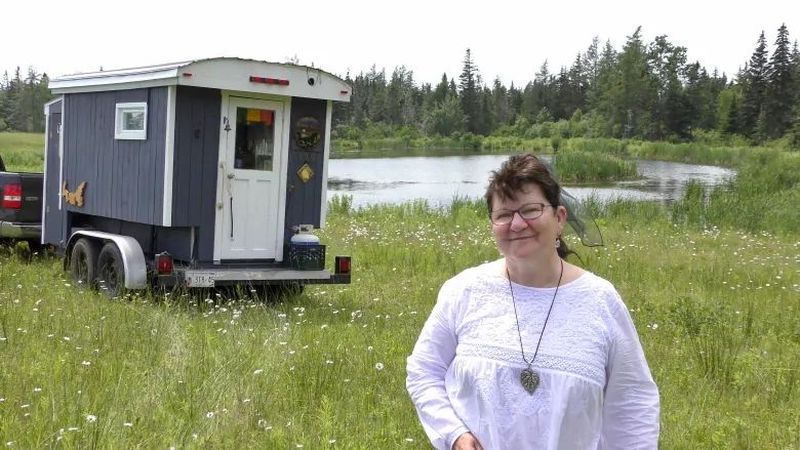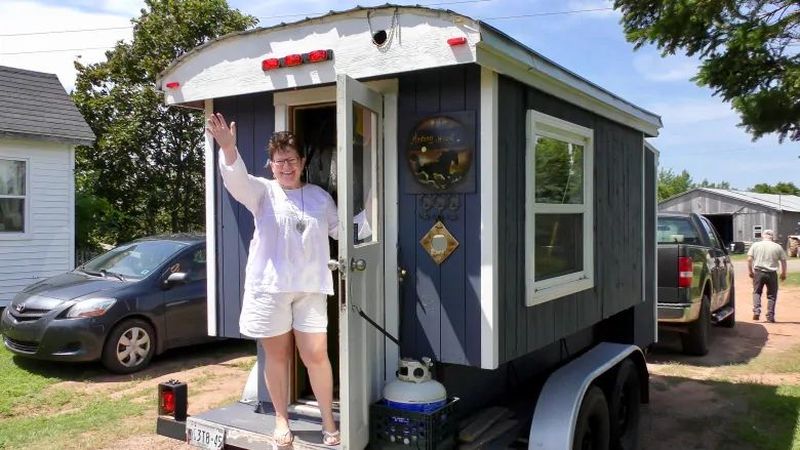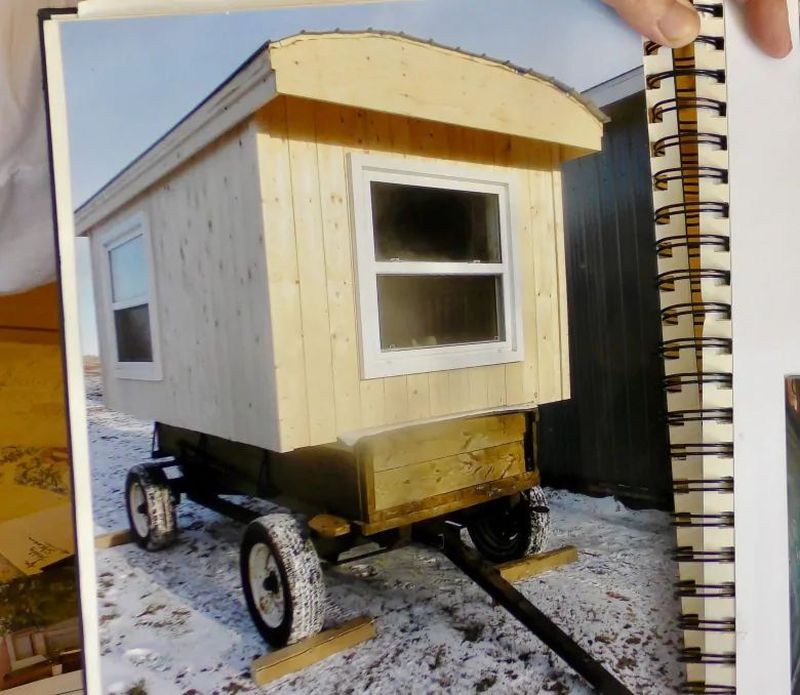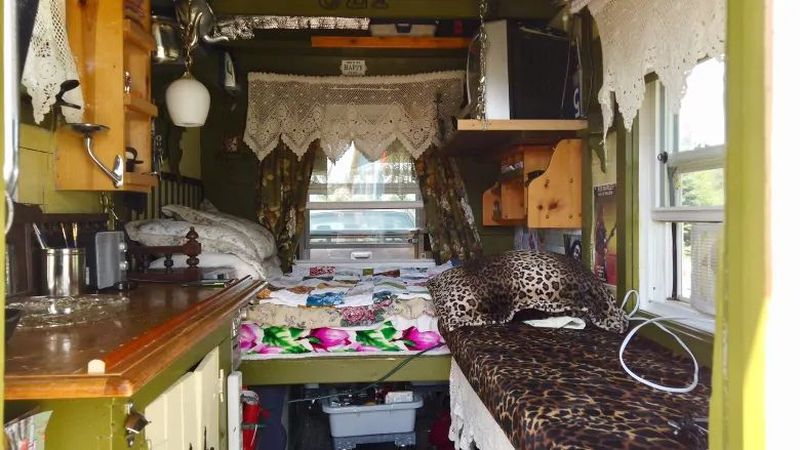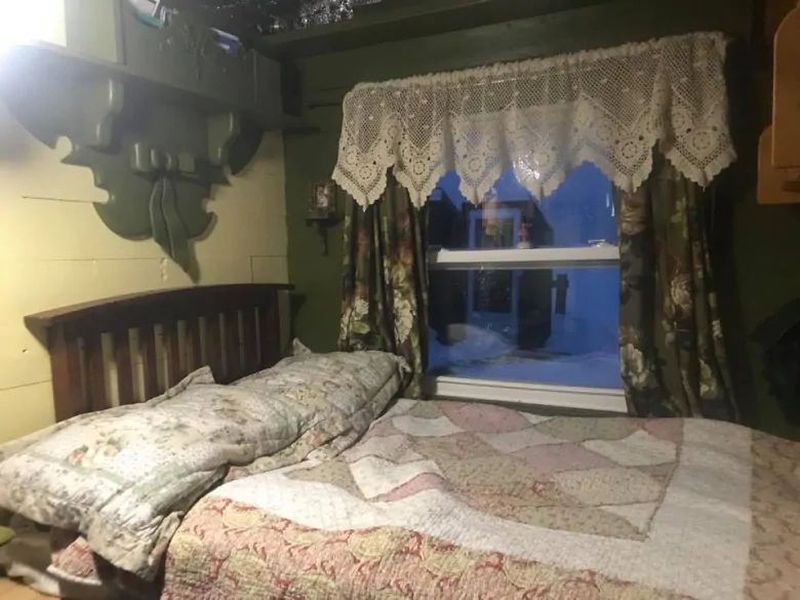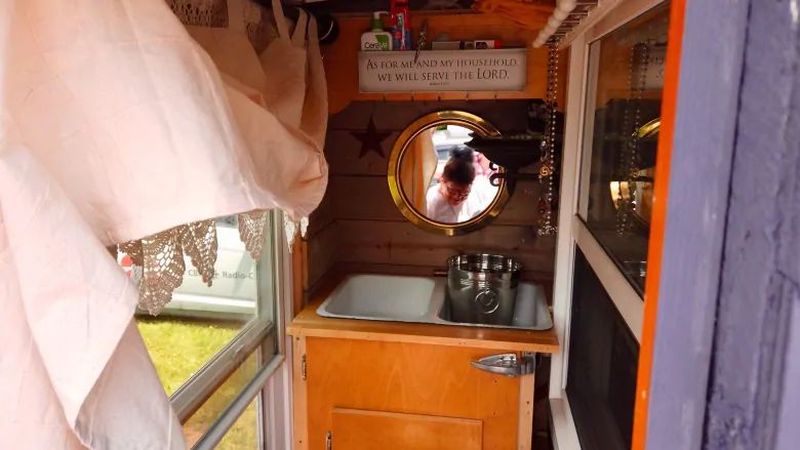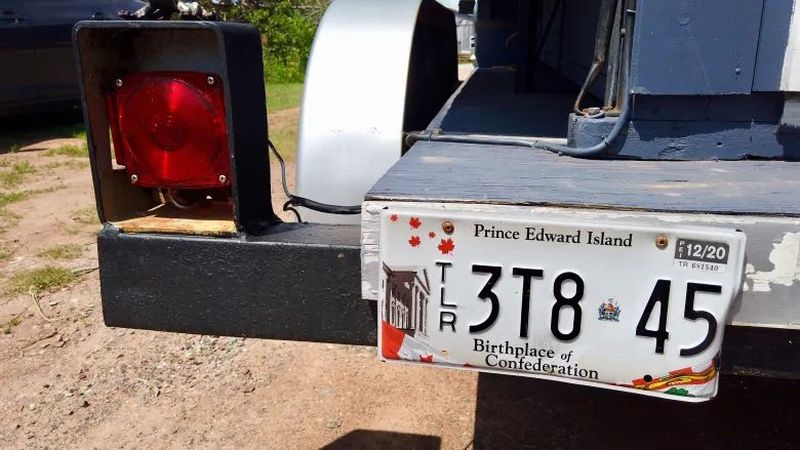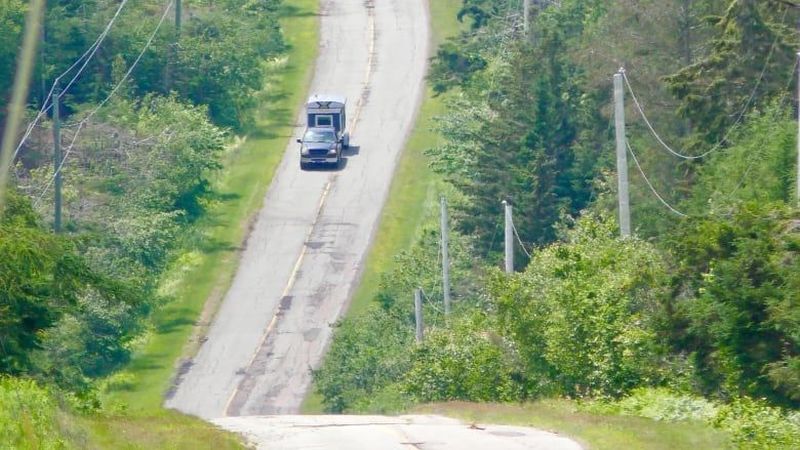 Via: CBC