This contemporary birdhouse is created by Danish Family-owned brand Eva Solo. Designed by Tools Design, it is a ready-to-move-in bird shelter that will help you invite birds to your garden or balcony. Its compact, purposeful design is the main point of attraction that makes it suitable not only for modern-day spaces but also for tiny birds like passerines.
The Eva Solo Rush bird shelter features a unique cocoon hand-woven from natural rush strands that provides a weather-resistant and airy shelter for birds all year long. There is a porcelain roof to protect the nest from weather and predatory intruders. Furthermore, it includes a sturdy 50cm cord for ease of hanging.
Also Read: 30 Beautiful Birdhouse Designs for Your Feathered Friends
This rustic drop birdhouse offers a comfortable nesting cavity for small birds and makes for a decorative addition to the garden/balcony. If the birder in you wants to own one of these, they're currently available on Amazon for a price tag of $55.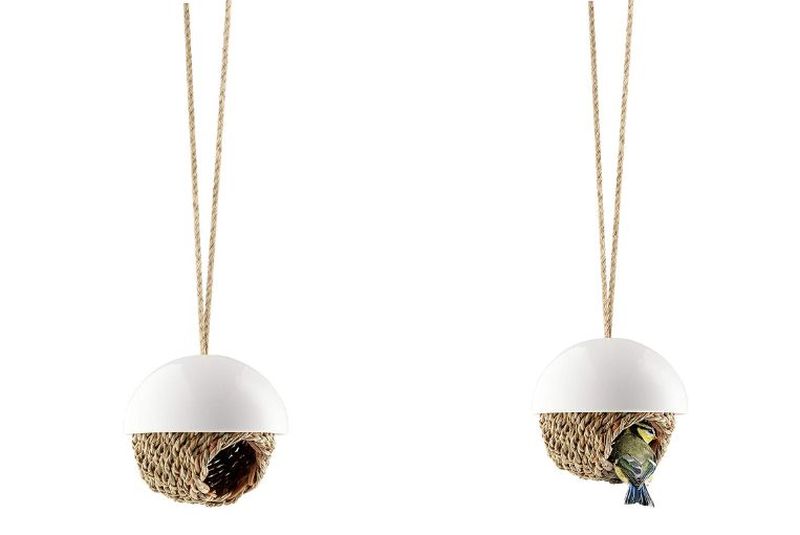 Image: Amazon/Eva Solo