A retractable toilet in the tiny house on wheels? Interesting and achievable. Tiny house designer and nifty creator, Monty Ravenscroft has conceived retractable toilet seat he aptly calls the Hidealoo.
To apprise you, Ravenscroft is a man of brilliant designing skills who has the Peckham House to his credit. Already revered for his engineering genius and clever ideas for modern-day living, with the Hidealoo, Monty takes space-saving to a whole new level.
This folding, hideaway toilet seat is perfect for tiny houses and compact homes where space comes for a premium. With the Hidealoo you can now fold the toilet seat into the wall of the shower room, tuck it under the washbasin or hide it in the neglected space under the stairs, there are so many possibilities.
Hidealoo features three types of retractable toilet seats, let's look at each of them in detail.
Standalone Unit
The Standalone Hidealoo unit is a free-standing cabinet with a pullout toilet seat. It's a revolutionary design that fits into a place as easily as a washing machine. There is a lot of space on the top of the cabinet where the basin sits, which can be used to keep your bathroom essentials.
There is additional storage space next to the toilet pan drawer. If you don't like the clutter, toss the stuff in there. The cabinetry has provisions for hot and cold water supplies. If you use too much water in the basin, the toilet will reuse it for flushing.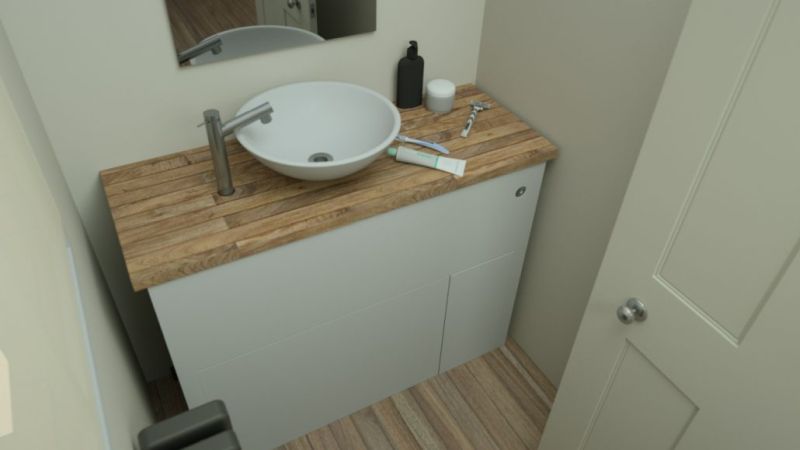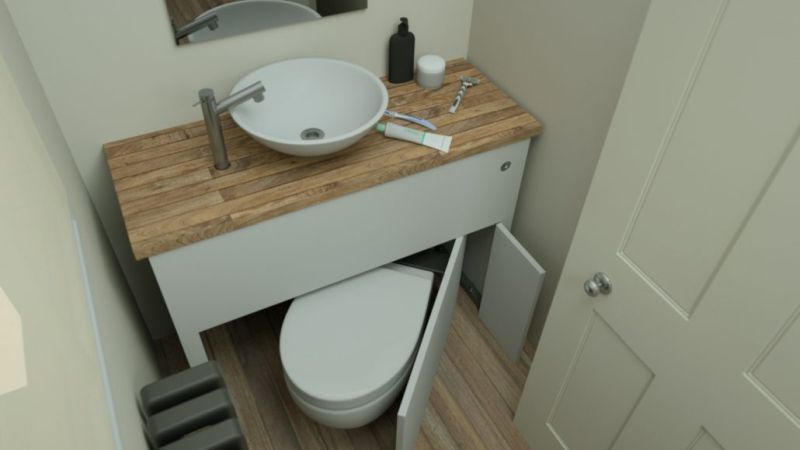 Discretionary Unit
The Hidealoo Discretionary Unit is very cleverly done. It is retractable from inside an enclosed cabinet, which is really convenient to place in the smallest of bath spaces. It doesn't have a basin, taps or hot water supplies, though the toilet paper roll comes out with the toilet pan.
Also Read: Lifty Loo: Anti-Microbial Toilet Seat Handle to Lift and Lower the Seat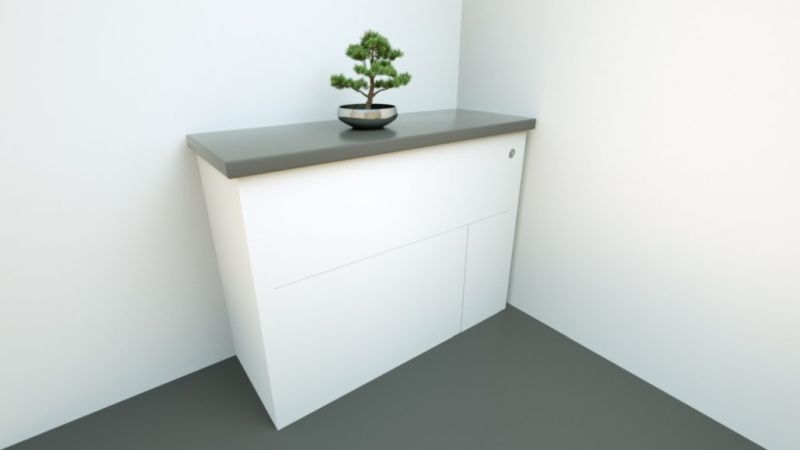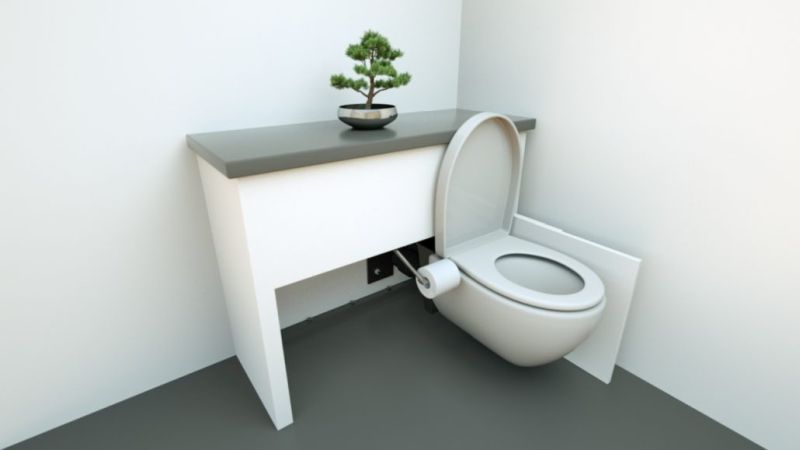 Shower Room Unit
Ravenscroft has managed to put a retractable loo in the shower room. The showerloo has been set up in far less space than a traditional bathroom. The toilet pan remains hidden in the wall cabinet, completely out of the sight and only comes out in position when needed. The basin sink has also been redesigned. It is also retractable and pulls out from the wall when required with a built-in fill nuzzle.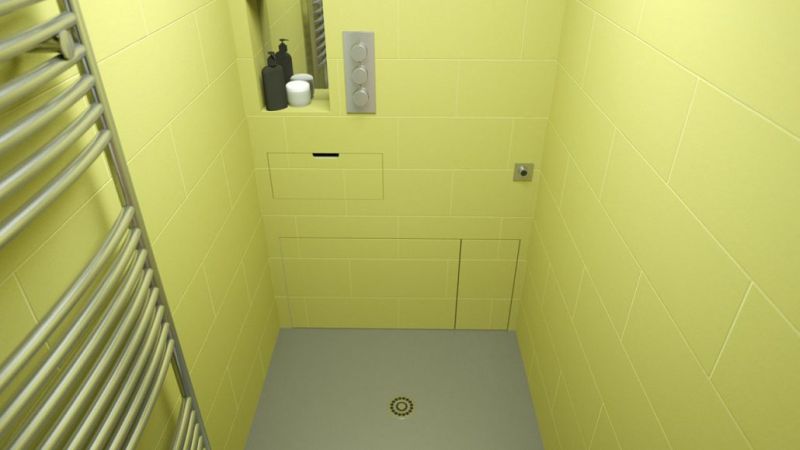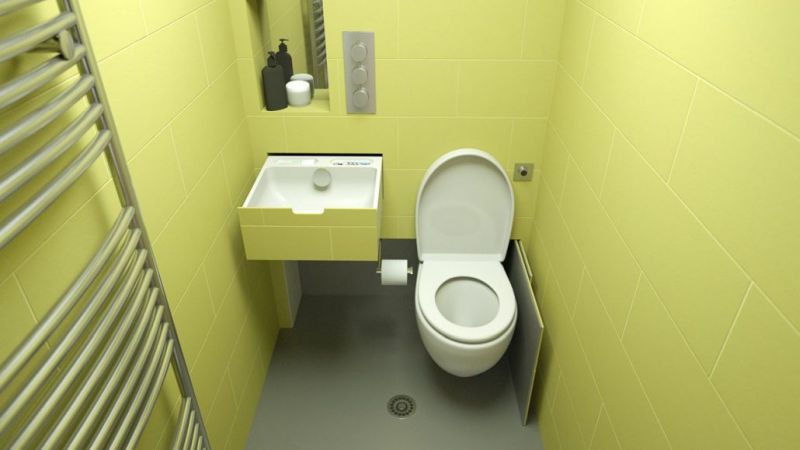 These bespoke toilets can be fitted anywhere in the house – under the stairs, in the room or folded into the wardrobe – transform any unused space into a bathroom with the Hidealoo.
You can get yourself a Hidealoo kit and fit in a retractable toilet pan for yourself. Add the new facilities, clear the clutter and enhance the value of your tiny house and life.