The knack for writing a headline and an aptitude for decorating a home is not inherited but brushed with time. Despite being separate art forms, the two genres find common ground during the festive season when writers, editors, and the entire blogosphere gets together with their families to celebrate raucous carnivals like Halloween and Holi and merry festivities like Christmas and Diwali.
It's a common misconception that these wordsmiths are denizens that live in offices and find little time to enjoy festivities. To break the myth, I reached out to my fellow journalists and writers to disclose their side of the story and how each of them finds time for Christmas celebrations amid flashing tickers, reading TPs, writing copies, and sweating their hearts out in the field.
From decorating their homes to managing their workload, these writers and editors disclose to me their idea of Christmas and how they intend to spend their time during the holidays. Without further ado, let's delve into the emotions each of these favorites from the industry have to share.
Benjamin Coxworth
"Given the fact that I work from home, and my schedule is somewhat flexible, making time for family isn't all that difficult. It was more of a challenge back when I worked as a TV news videographer, as there was always a chance that I might be scheduled to work even right on Christmas Day. It certainly made the Christmas season more stressful for me, so I really appreciated the break that the holidays provided," tells Benjamin Coxworth, who currently works as the Managing Editor of New Atlas, North America.
Office Christmas parties are one thing that I really miss, from back in the days before I worked from home.
– Benjamin Coxworth, Managing Editor New Atlas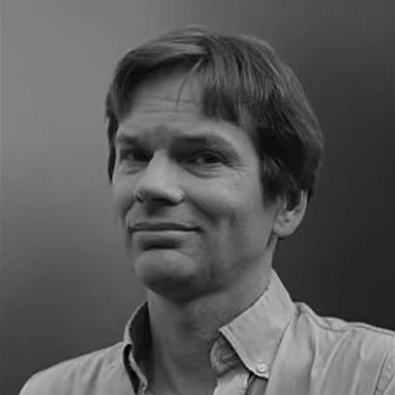 Seeing your colleagues dressed for the occasion is fun. Coxworth reminisces how his coworkers would dress up like "actual adults," yet at the same time being "funner and more jovial" than they usually were at work. "I don't get to do that anymore, which is a shame," he adds.
Coxworth states, even today when I am working from home, "I have to stop myself from getting on the computer and doing things like replying to work-related emails or looking for story ideas. In my current position, the workload doesn't increase at Christmas, so balancing it with home life isn't really an issue." Coxworth enjoys shortbread cookies and a good glass of eggnog during Christmas. If he checked out these amazing Christmas cookies and Christmas cocktails, they would leave him craving!
Jess Weatherbed
The Verge has produced some of the finest journalists over the years and Jess Weatherbed is no different. As a news writer with one of the biggest tech magazines, her schedule is hectic as any other. Elated Jess tells me, "Christmas falls on a weekend this year which certainly makes my life easier as I'll get the following Monday and Tuesday off as UK national holidays."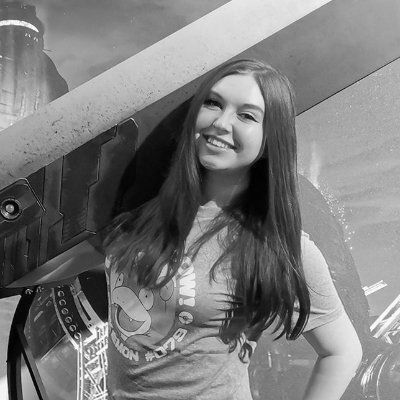 I rather tend to go all-out with my outfits for any holiday parties to make up for the lack of home décor.
– Jess Weatherbed, News Writer The Verge
"I usually take a step back from booking additional time off to allow colleagues to spend time with their kids without fighting for the limited spaces available to take. After all, news continues to flow regardless of Father Christmas's plans. I don't mind as I can book my own (more affordable) holidays later in the year when the children return to school," she states.
"I don't focus much on décor, to be honest, but should I move into a place with enough room to put up a tree, I will surely think of that," she giggles.
Sanjiv Sathiah
"I was raised as a non-denominational Christian, and although I am non-religious now, my family and I still observe the western Christmas tradition," speaks Sanjiv Sathiah, contributor at Slashgear. Writing about consumer technology for over a decade, Sanjiv finds Christmas an enjoyable time of the year and he generally spends his time with his extended family in Australia.
I usually gather with my brother's wife's family on Christmas Eve with all their friends for a traditional Christmas dinner.
– Sanjiv Sathiah, Contributor Slashgear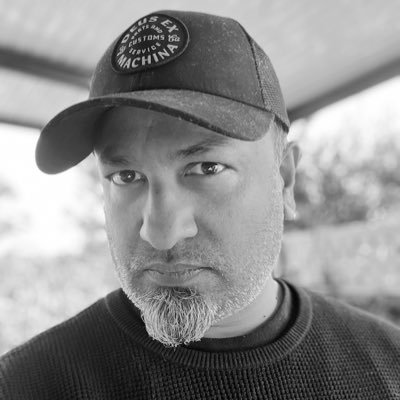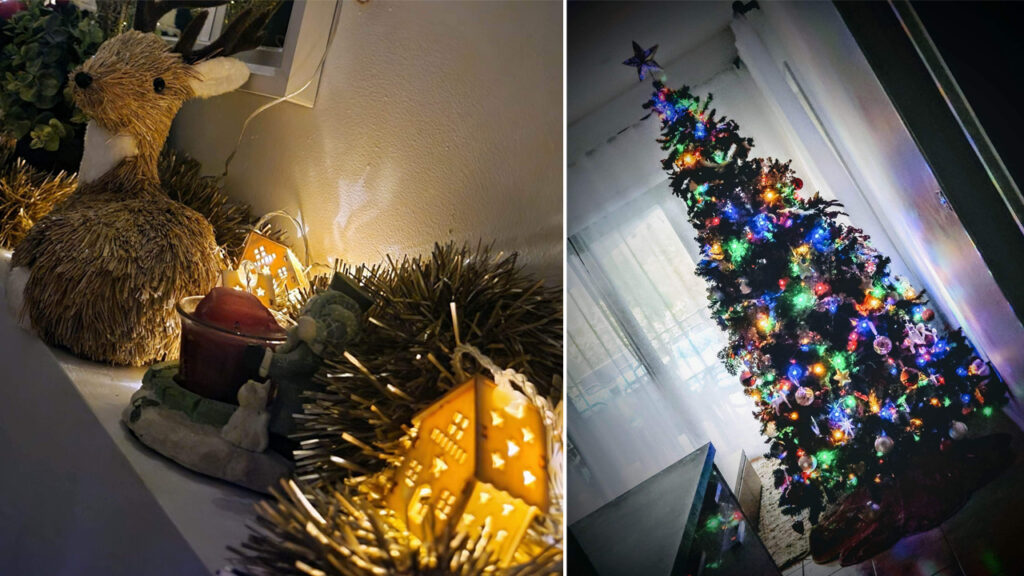 "Everyone brings along a Christmas food item for what always amounts to a magnificent spread. In the photo above, you can see the Christmas tree that my wife is always keen to put up right from the start of the festive season here in Australia," he adds.
Priyanshi Sharma
One of the most beloved Indian news anchors, Priyanshi Sharma currently works with NDTV. Talking about her Christmas plans, she divulges, "being a person close to family and friends, I'd eagerly wait to spend Diwali, Christmas, Holi, and other festivals with the closest family and friends, but as a reporter, festivals are about celebrating with the people, telling our viewers how these festivals are being celebrated and showing them the beautiful colors of the festivals."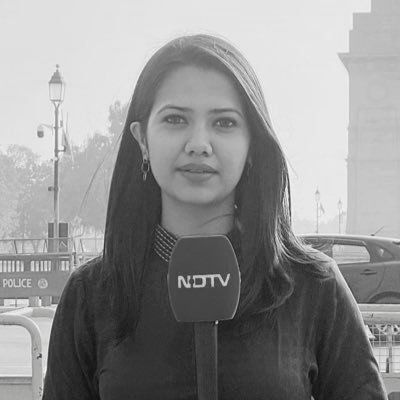 I make sure to give back to the needy, enjoy melodious carols whenever I get the chance, and of course, dress up in red for work
– Priyanshi Sharma, Journalist NDTV
Christmas is a beautiful and nostalgic time for everyone, and so is it for Priyanshi who recalls how she used to sing carols and decorate cribs during her childhood. "At school, Christmas was always about giving back to the needy, a value that has stayed with me to date." Work calls can be untimely with a continuous news cycle, but if given a chance, she shall make sure to give back to the needy, enjoy carols and dress up in red for work.
Nitish Pahwa
"Christmas, for me, has always been more about family time than anything else," tells Nitish Pahwa who currently works as an associate writer and web editor at Slate. "Obviously, days off and vacations are a little more limited (albeit flexible), so I have not always taken additional time off around the holidays. As such, while my employer's generous remote-work policies allow me to visit my parents for extended periods of time, I often am working during these visits."
I do not work on Christmas Eve or Christmas Day, so I still manage to make the most of the time I have with my family around the holidays.
– Nitish Pahwa, Associate Writer and Web Editor at Slate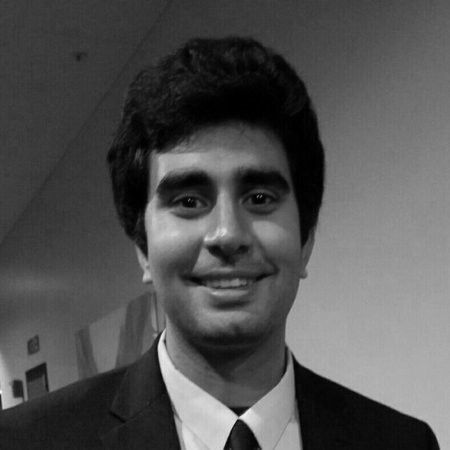 Speaking on workaholic culture, he states, "Even when I've taken time off, sometimes the job calls me back. This has actually led to impediments in plans for trips or other means of spending family time. Of course, my family does not prefer it when I'm working during the holidays, and I often let them know in advance what my work schedule and news cycle look like so that we can plan together."
Lilith Hudson
"I love the traditional Christmas aesthetic: warm string lights; a red, gold, and silver colorway; a real tree; and gifts wrapped in brown paper and topped with a bow," reveals Lilith Hudson who is a contributor at Living Etc. As a writer, it's easy to forget about decorating your own home for Christmas but Lilith intends to spend her Christmas at her parent's house this year so she might be relieved of the decoration charge.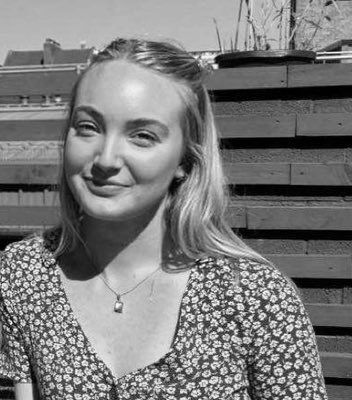 I love the traditional Christmas aesthetic: warm string lights; a red, gold, and silver colorway; a real tree; and gifts wrapped in brown paper and topped with a bow.
– Lilith Hudson, Junior Writer Living Etc
"I'll be spending the festive period (once I've returned from my ski trip to Canada, where I get to experience some of the white stuff!). As a renter in London, the furthest I'll go is some tinsel around the banister, but that's what makes the trip home to my family all the more special," Lilith adds.
Adam Doud
"The holiday season for me is a fairly standard iteration of Christmas that you think of in Western culture – shopping, family, lots of food, and presents. In my particular case, we host Christmas Day, so the few days before the holiday involves a lot of cleaning and cooking," states Adam Doud, a staff writer at Slashgear.
I have two kids, so I need to find time to wrap their gifts when they're not around.
– Adam Doud, Staff Writer Slashgear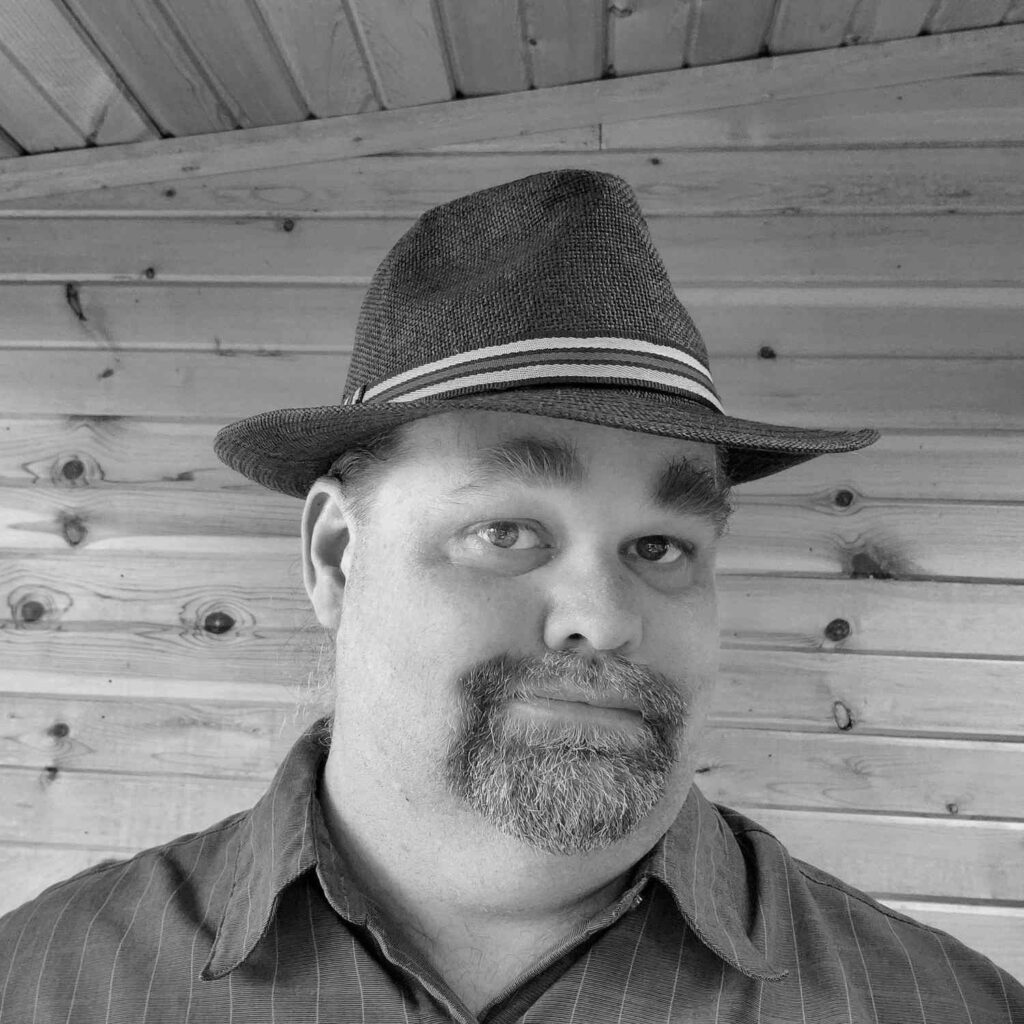 When it comes to managing writing and Christmas celebration, Adam's mantra is to start ahead of time, as much as possible. "Being in a deadline-driven industry helps; I can generally figure out where things need to be by a certain date to hit our targets," he tells.
While it's a blessing in disguise for freelance workers to dodge assignments on Christmas day, the same is not the case with staff writers. "The biggest thing you need to do is draw a line at the end of your day and put down the laptop and phone, and decide that this is family time. It's hard for me because I'm something of a workaholic, but I've been getting better at that." Adam concludes.
Edward Wakefield
"This year, I am fortunate enough to be able to spend Christmas with my family," says Edward who hails from the Rainbow Nation. "I am not usually here at this time of the year, but it (Christmas) is a good excuse, if one was ever needed, to spend time with loved ones," he states.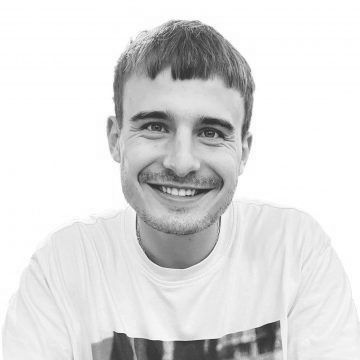 Although I will be with my family – my writing and my other work will not stop.
– Edward Wakefield, Senior Editor 3dpbm
Talking about Christmas celebration and decoration, Edward informs "the celebration itself is not particularly close to my heart." Working as an editor with 3dpbm and as a workaholic that he is, Edward is usually engaged on his laptop. "There is a very specific feeling of peace around this time of year. Although I will be with my family – my writing and my other work will not stop. I love the work I do, so this is a good thing for me."
Asmita Nandy
Sending me a picture of her Christmas tree that she put up last year, Asmita informs, "since I was a kid, it has been a tradition for me to adorn my house with a Christmas tree every year." I don't Santa Claus but I force my friends to be secret Santas and give me gifts this year, she tells.
Since I was a kid, it has been a tradition for me to adorn my house with a Christmas tree every year.
– Asmita Nandy, Journalist Brut India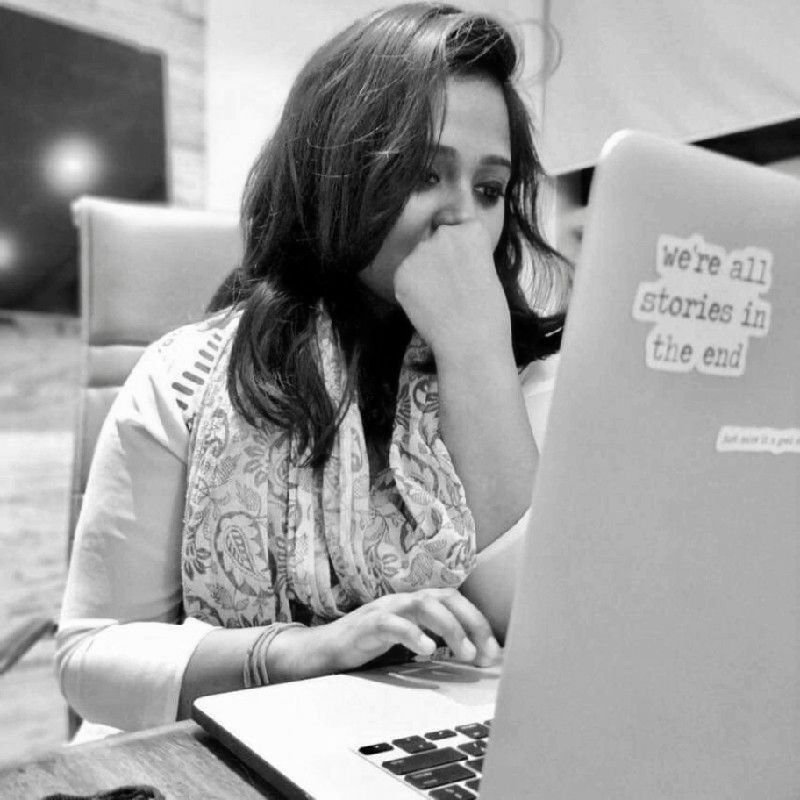 Asmita is a journalist with Brut India. She carries the motto 'Let's fight a good fight together.' When not hunting stories or chasing leads, she finds time to celebrate the festivity with her family and friends. "Since working as a journalist, I miss going to church," but cakes and wine are on her Christmas platter this year and she even plans on adding scented candles to the party.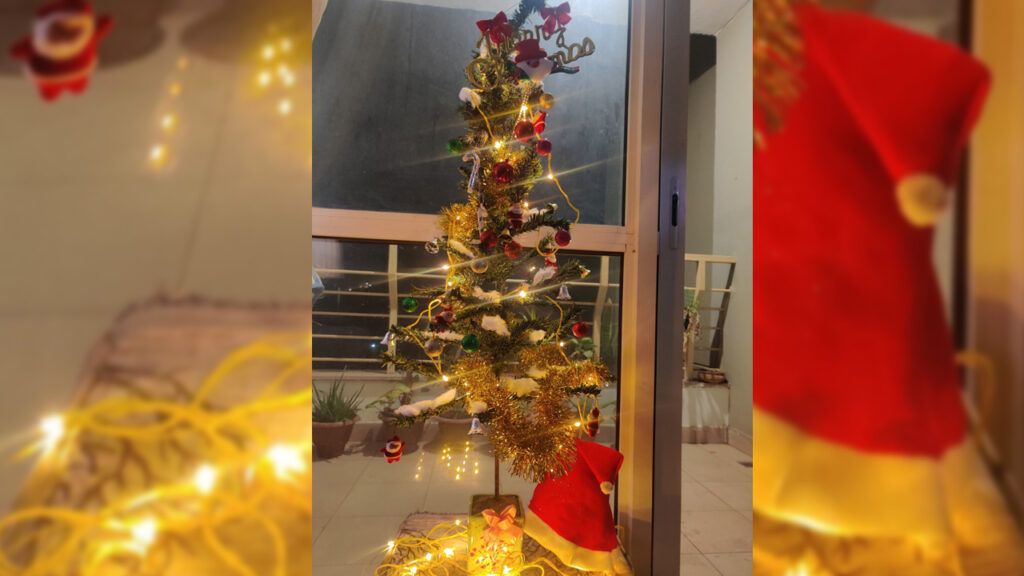 Ashutosh Sudhanwa Patki
"Ask a journalist who was made to file a breaking news copy on December 24th midnight, he must've," tells Ashutosh who works at CNBC. Patki has planned to have movie-theme-based decorations at home this year with his cousins. "Considering my schedule, they have taken charge of decorating the home and I am in charge of providing them with necessary material," he states.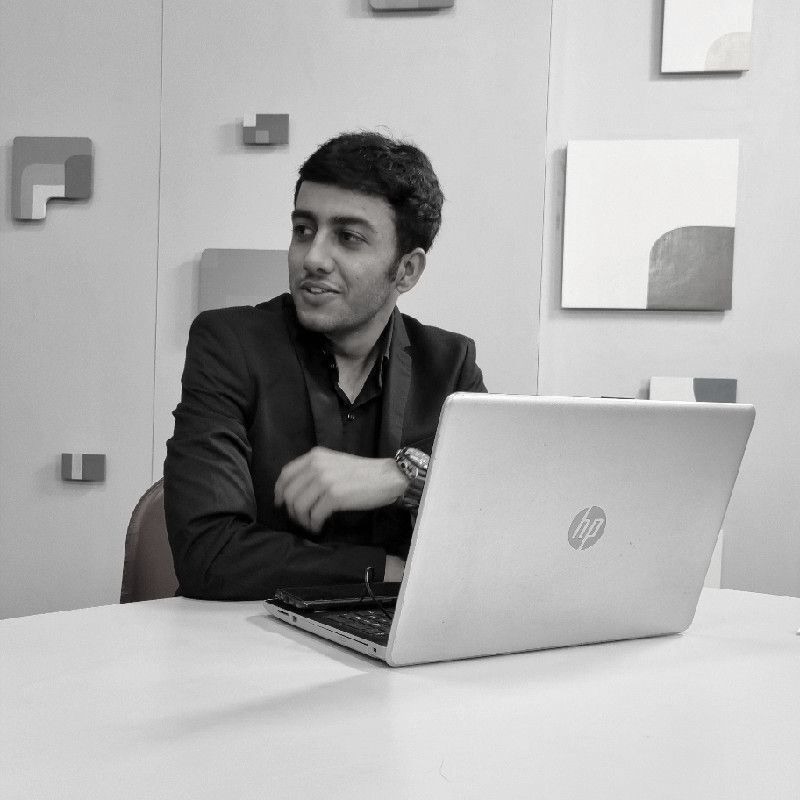 Considering my schedule, my cousins have taken charge of decorating the home and I am in charge of providing them with the necessary material.
– Ashutosh Patki, Journalist CNBC
Elucidating his thoughts about work culture, he stated "We journalists constantly try to meet so many deadlines that even if Santa asked our wish by meeting us, we would still prefer saying, Could you please extend the deadline of asking a wish by a day or so." Jokes apart, journalists at times have to compromise with family time. While there are journalist guides to avoid lawsuits and other legal trouble but there is no hack to bunk the bulletins.
With that, I'd like to thank each of my friends (above) to have found time and making the effort to share their Christmas plans with me. On behalf of Homecrux, I wish them and you (readers) a Merry Christmas and a Happy New Year!