The holiday season is in full swing. People are busy buying Christmas gifts for their partners, family and friends. Meanwhile, I am patiently sitting and waiting for delicious Christmas cookies. I fell in love with the taste of homemade cookies right from the time when grandma used to bake them. Although many families still observe the tradition of baking cookies over the holidays, some would be making typical Christmas cookies and others will resort to trying new recipes.
Based on the trends popular in 2022, we have compiled a list of some of these most famous, loved, easy to make and best Christmas cookies that will make your mouth water.
Mexican Christmas Cookies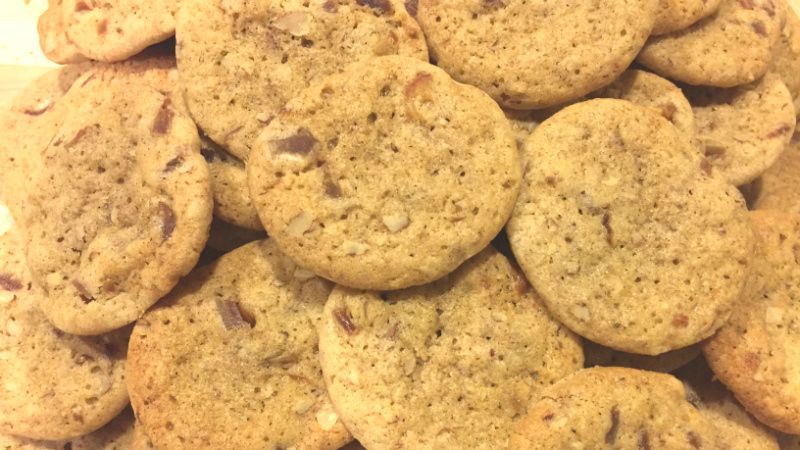 Nice and crispy with great flavor from the ginger, cinnamon and cloves, these Christmas cookies taste as good as they look. The spicy twist makes these cookies something that one should try once in a life and what better occasion than Christmas itself. Check the full recipe at Cookies by Bess.
Melted Snowman Sugar Cookies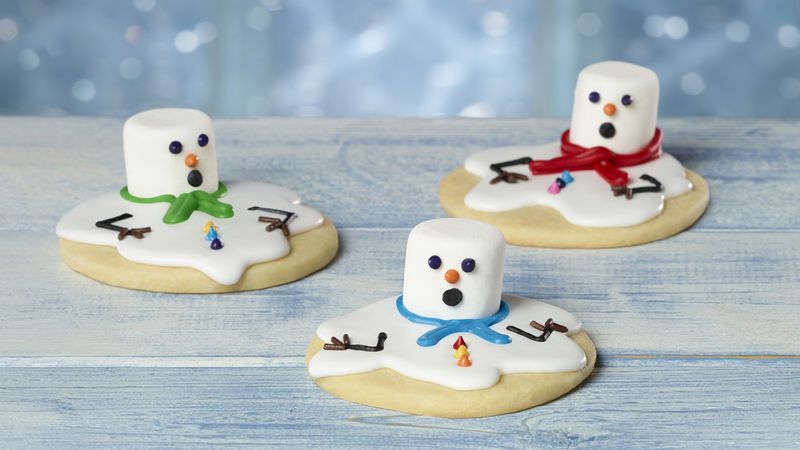 To make snowman cookies is undoubtedly one of the most common trends followed not just in the U.S. but the entire world. Cute as a button, these super adorable cookies will delight kids of all ages. The snowman sugar cookies look like Panna-cotta and will taste amazing. Check the full recipe at Betty Crocker.
Italian Christmas Cookies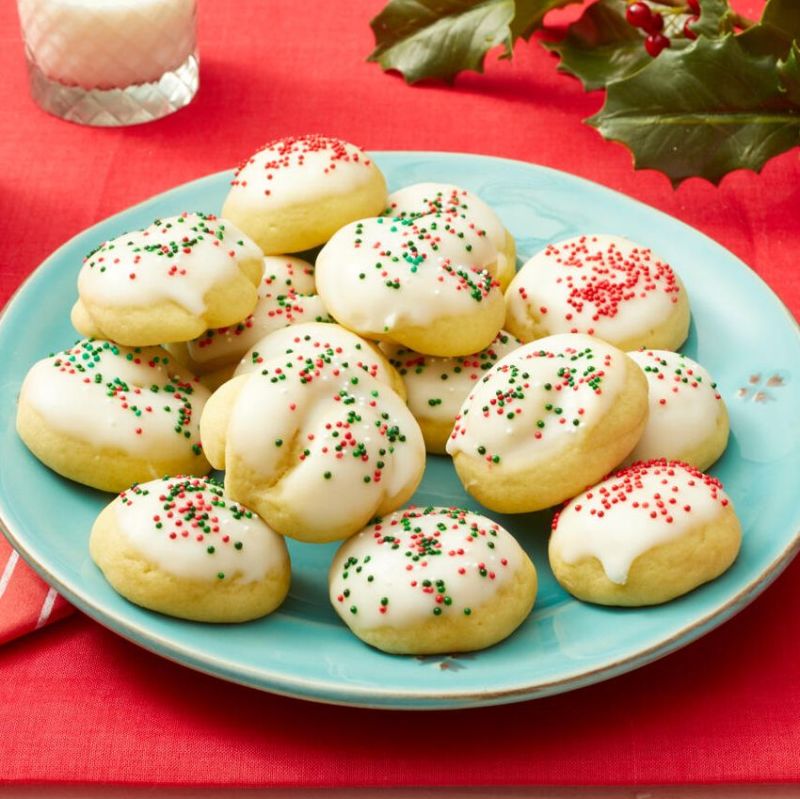 The cookies are easily becoming a favorite in the eastern counterparts of America. Thanks to their soft, simple and elegant texture, the Italian cookies are something that you must plan on making this Christmas. Check the full recipe on The Pioneer Woman.
Christmas Crinkle Cookies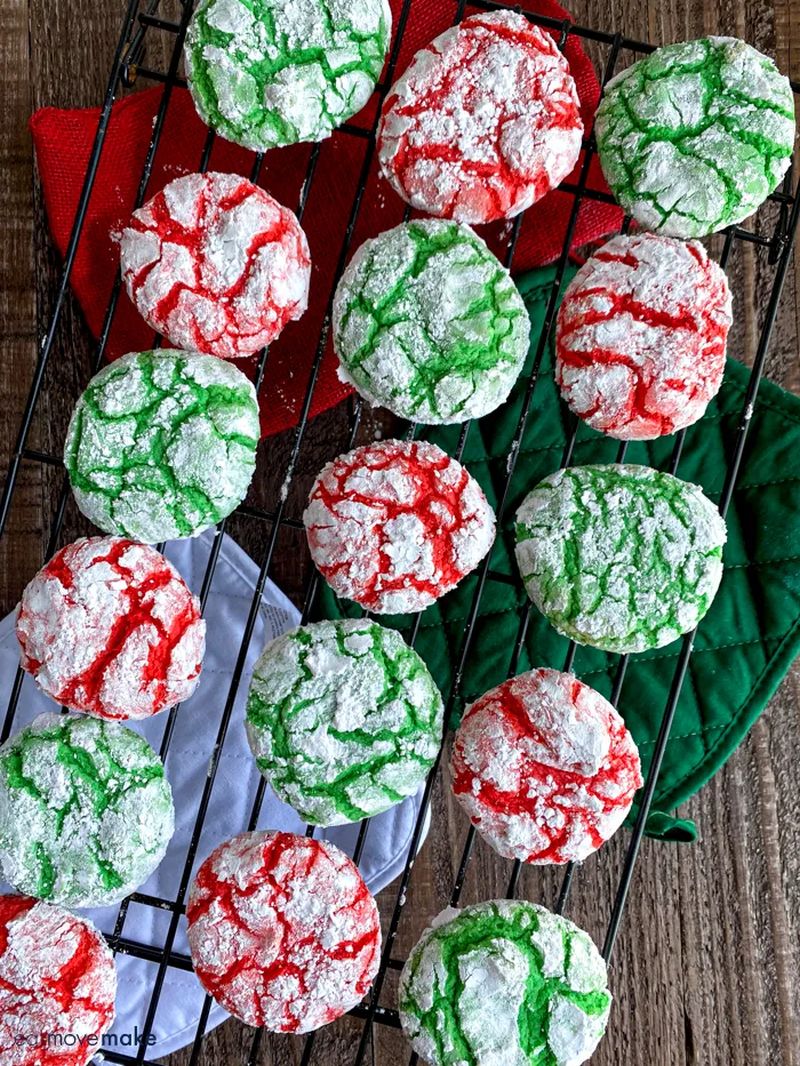 Picture this – there is snow falling outside and you are sitting inside your blanket, sipping a hot cup of coffee and taking small bites of these Christmas crinkle cookies. These cookies not just taste awesome but also mimic the appearance of fresh coat of snow. What adds a cherry on the cake is the variety of colors that you can add to these treats. Check the full recipe on Eat Move Make.
Christmas Pinwheel Cookies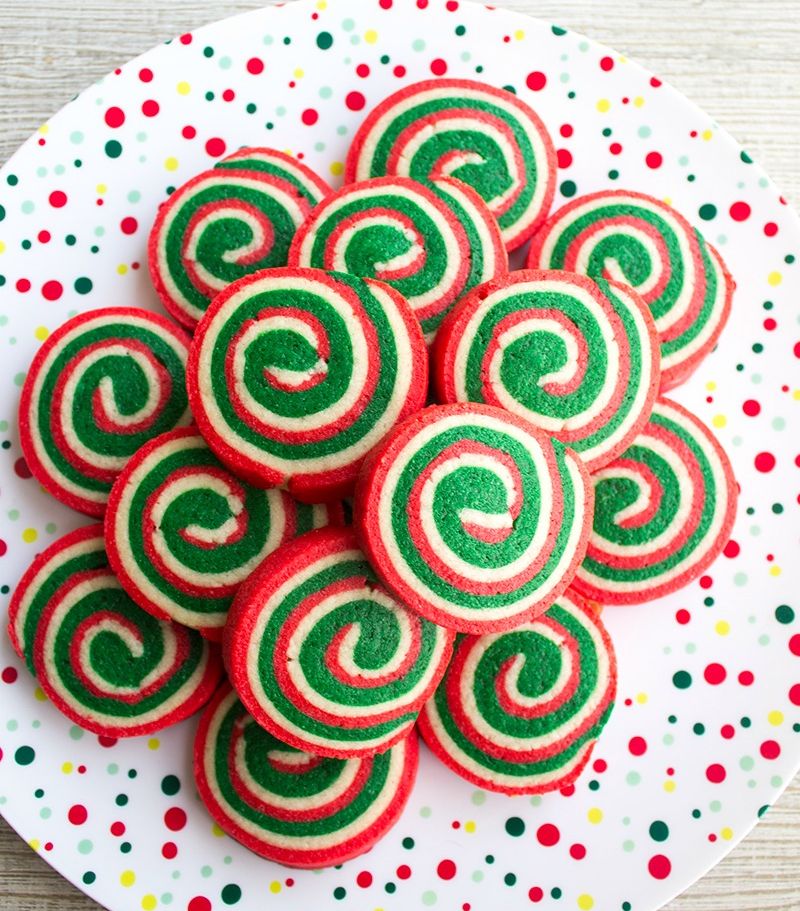 You may have an option to buy Christmas cookies from a local store but what fun is Christmas if you are not baking some of your own. Let's be honest here, these pinwheel cookies are time-consuming but will definitely lure your guests. The smooth texture and fine lining allow them to look really adorable and I am sure they'd taste great too. Check the full recipe on Bread Booze Bacon.
Poinsettia Pinwheel Cookies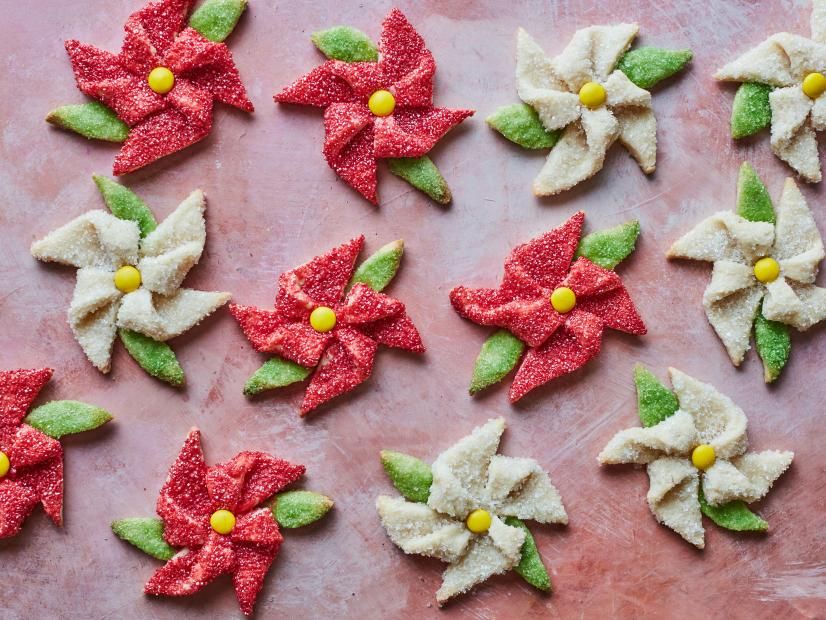 Getting its name from a flower and looking like a ninja star, these Christmas cookies are sure to be the star of your holiday platter. Despite their intricate design, these cookies are easy to make. The cream cheese in the cookie dough adds just the right amount of pliability and makes it easier for someone to cut and shape it in the desired manner. Check the full recipe on Food Network.
Peanut Butter Blossom Cookies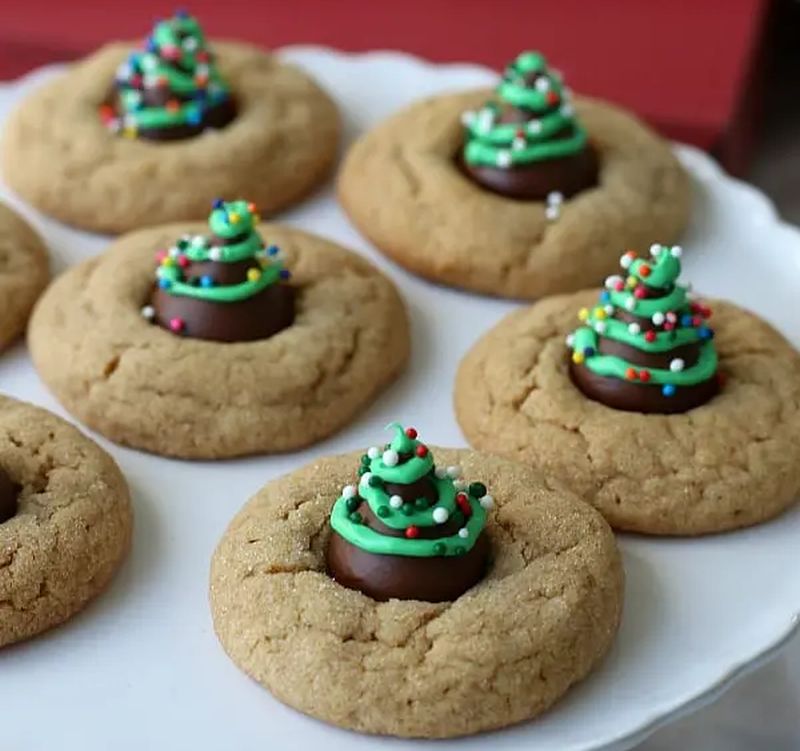 Who doesn't love peanut butter cookies? This Christmas tree-shaped peanut butter blossom cookie has chocolate topping and green frosting which makes it an all-time favorite treat. Check the full recipe on JavaCupcake.
Gingerbread Cookies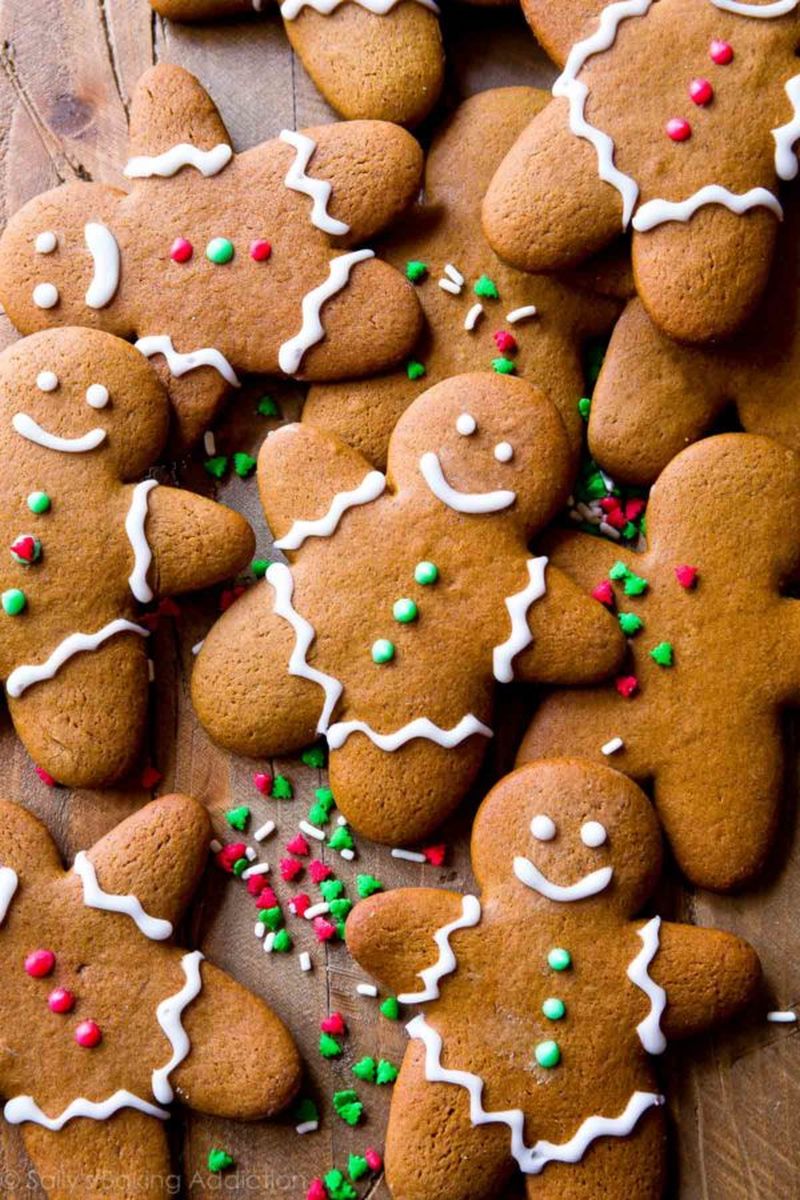 The Squid Games fever is in full swing and can be a part of your Christmas party too. Prepare these crispy gingerbread cookies by carving them out with the help of a cookie cutter. The cookies are made of flour, eggs and brown sugar and are soft in the centers while crispy on the edges. Check the full recipe at Sally's Baking Addiction.
Oreo Christmas Cookies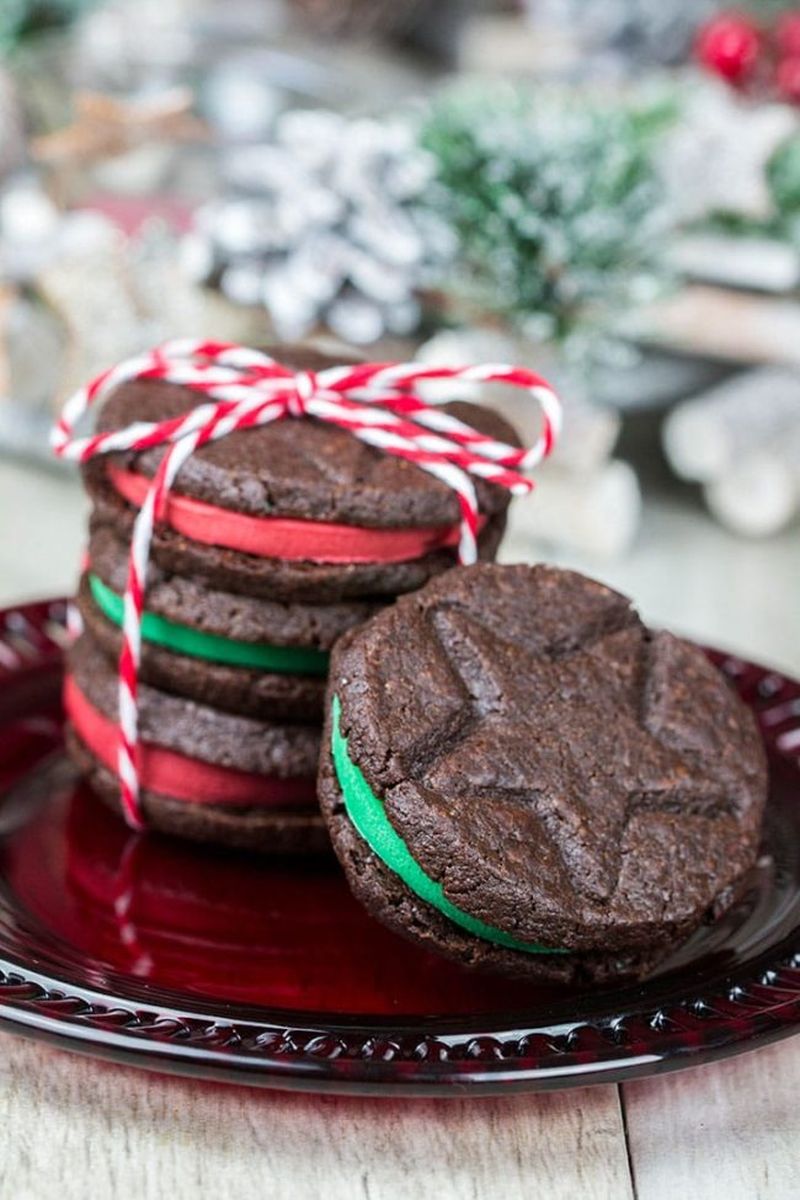 If you are running short on time and guests are about to arrive, try making these delicious and beautiful-looking cookies that they would fall in love with. All you require is butter, cocoa powder, flour, brown sugar, coffee and some eggs to pull this off. The cookies are not only easy to prepare but also less time-consuming. Check the full recipe on Erren's Kitchen.
Maltese Lemon Christmas Cookies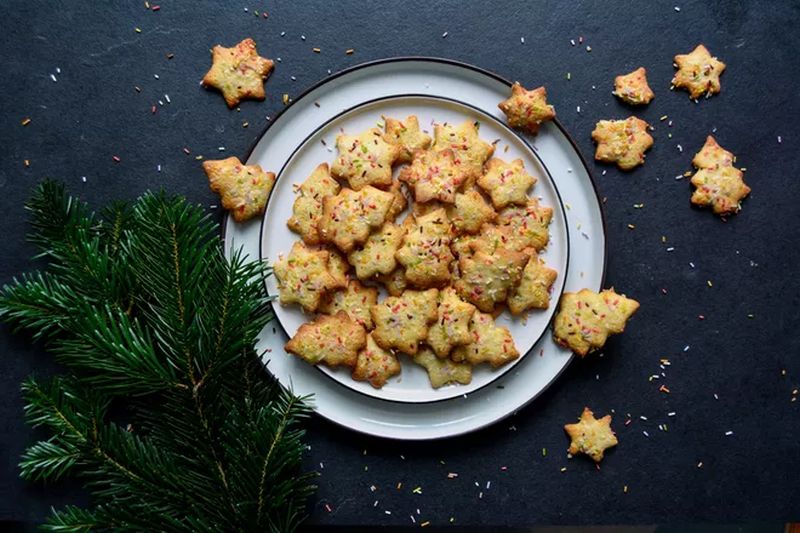 If you don't prefer making or consuming sweet cookies, do not worry, we have got you covered here with malted lemon Christmas cookies. These cookies are thin, fluffy and buttery in nature and quite delicious with a tangy taste. Check full recipe at food52.
Peppermint Crunch Christmas Cookies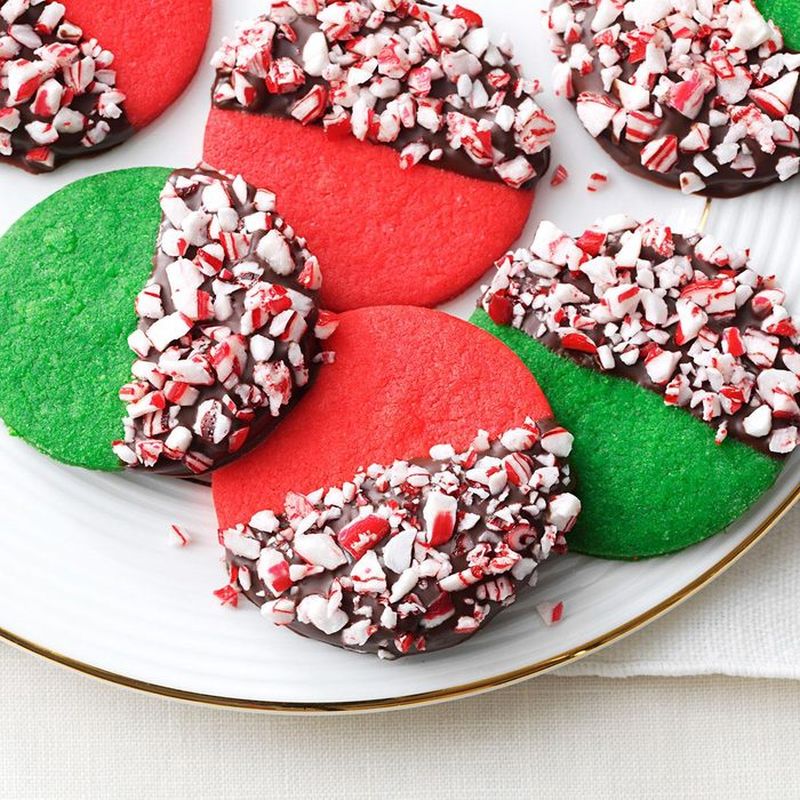 Peppermint Christmas cookies are the cutest and tastiest holiday treat that goes well with a hot cup of coffee. These cookies are not easy to make and involve a little complicated procedure but all worth the work when you get to taste your handmade cookies. Check the full recipe on Taste of Home.
Snoopy Christmas Cookies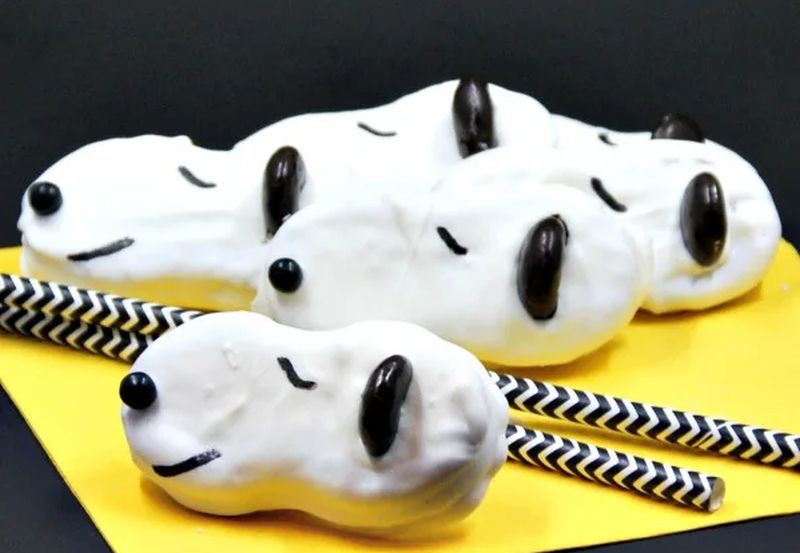 These adorable cookies look-alike Snoopy dog from the Peanuts gang and I am pretty sure your kids would absolutely fall for them. Quick and easy to make, they are perfect for a Christmas lover. Check the full recipe on Happy Brown House.
Sugar Cookie Fudge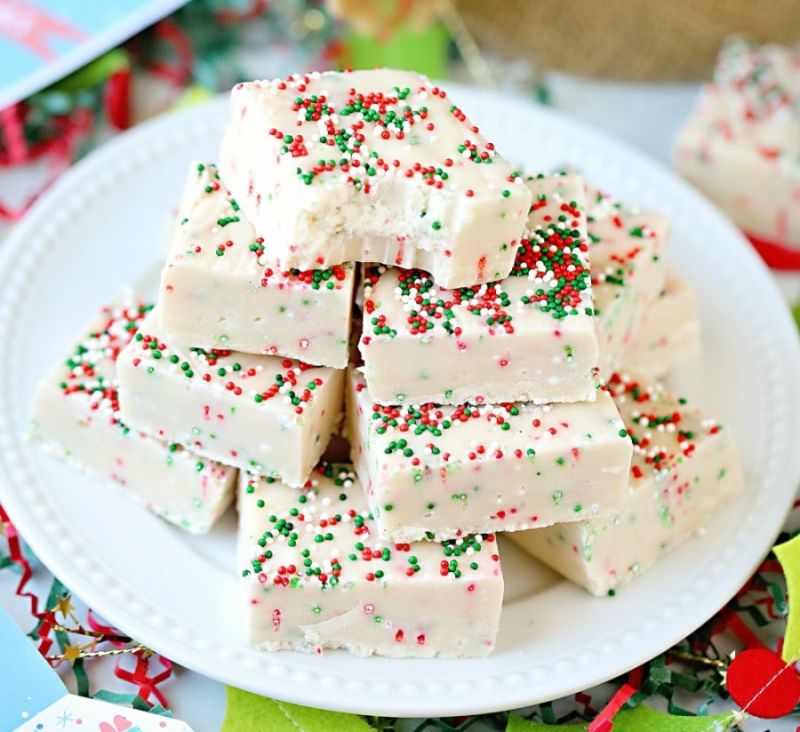 Studded with sprinkles, the sugar cookie fudge could be a showstopper of your Christmas Eve. Containing sweeteners and flavoring of vanilla, the white chocolate is easy to make and is perfect as a dessert and edible gift. Check the full recipe on Kitchen Divas.
Classic Snowball Cookie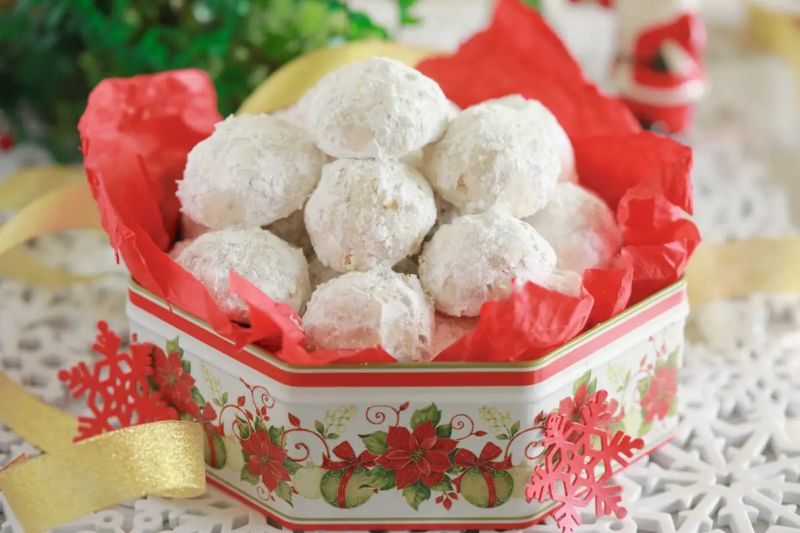 Try making this classic snowball cookie at home with the help of ground pecans, butter sugar and all-purpose flour. Their festive look makes them perfect for the Christmas season. Check the full recipe on Gemma's Bigger Bolder Making.
Cream Cheese Sugar Cookies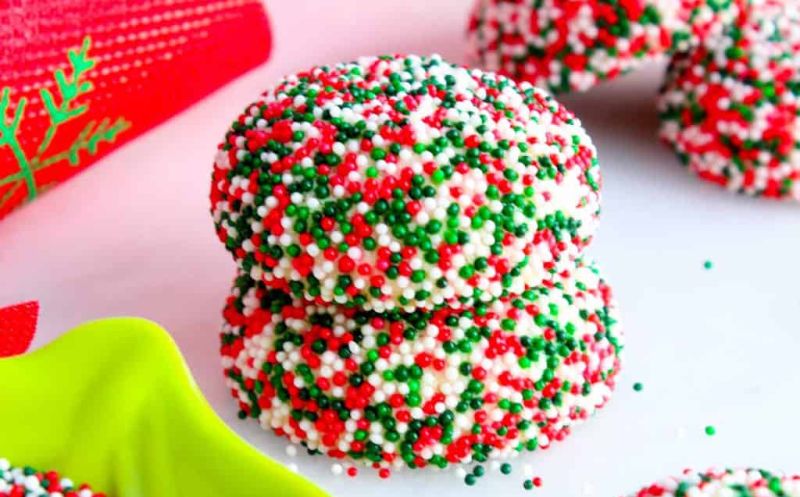 There is no beating Cream Cheese Sugar Cookies. You would require cheese, sugar, almond extract and cake flour to bring out a brilliant flavor to your sugar cookies. Check the full recipe on Greedy Eats.
Dark Chocolate Christmas Cookies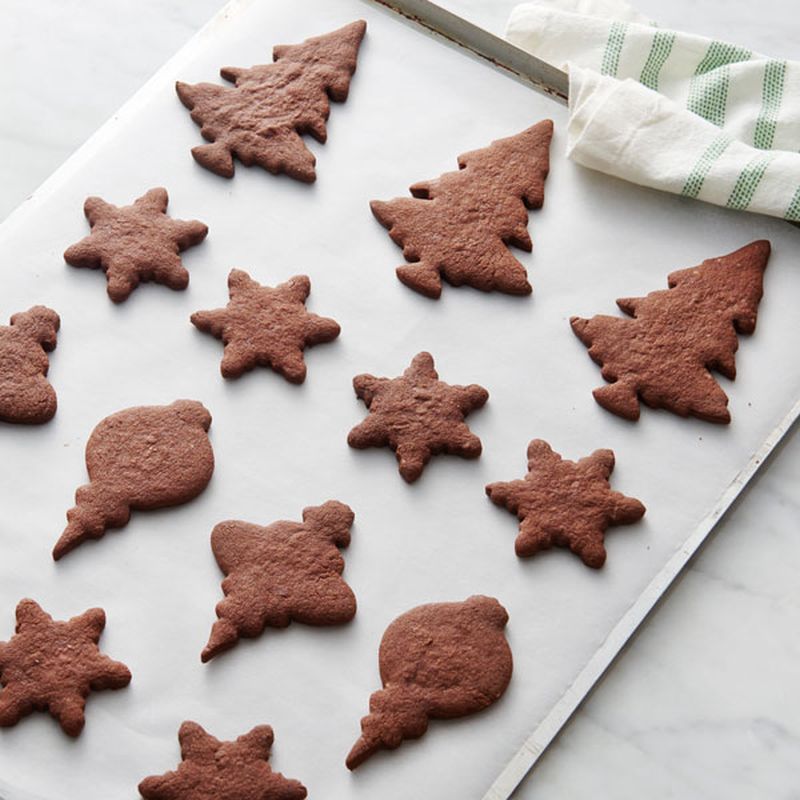 These cookies are in the shape of a Christmas tree, stars and cones and will be a perfect treat for your friends and family. Easy to make, the cookies can be made using all-purpose flour, baking powder, unsweetened cocoa and lots of love. Check the full recipe on Land O' Lakes.
Keto Christmas Cookies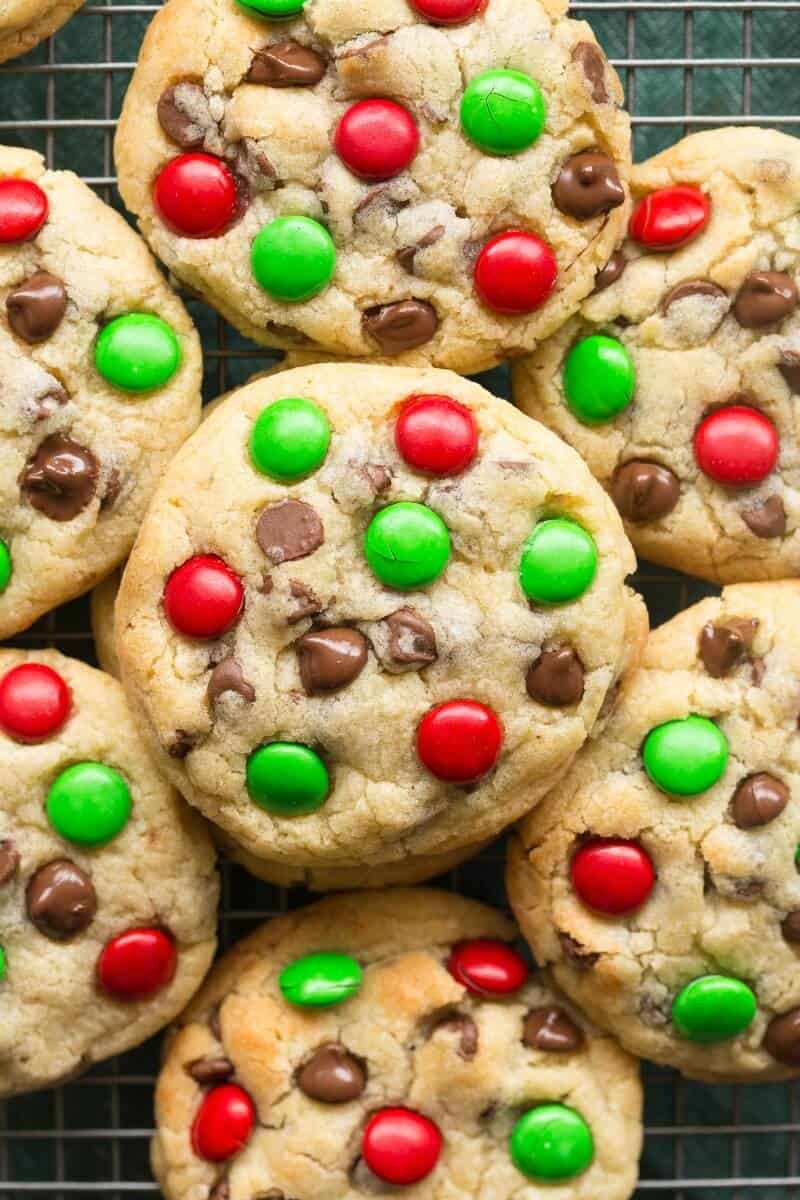 These Cristmas cookies are one of the most widely searched Christmas cookies across the U.S. especially in Central America. Simple to make and delicious to taste, they are decorated with red and green candy buttons. These low-carb cookies will keep you healthy and also bring festive flavor to your home. Check the full recipe on The Big Man's World.
Also Read: Christmas-Themed Food Ideas
Oatmeal Raisin Cookies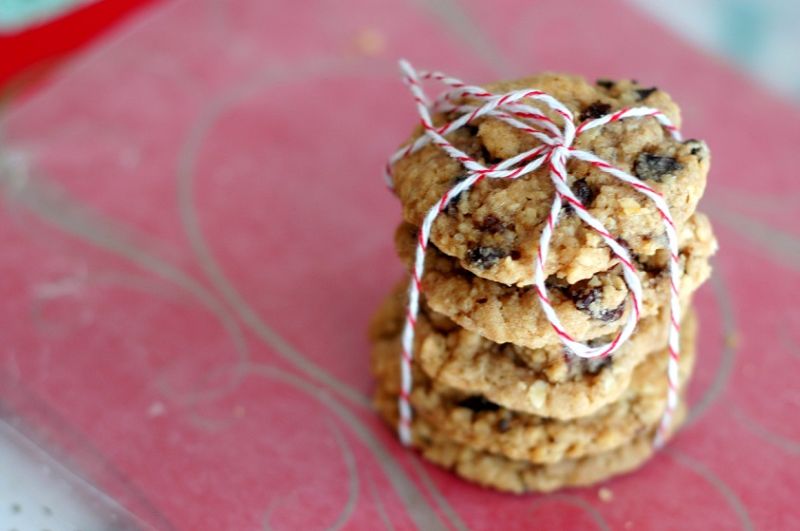 Perfect in balance, texture and flavor, these oatmeal raisin cookies are something you can take with you while visiting your family and friends. You might have to spend an hour or so making it but the end result makes that time worth the while. Check the full recipe at Princess in the Kitchen.
Raspberries Thumbprint Cookies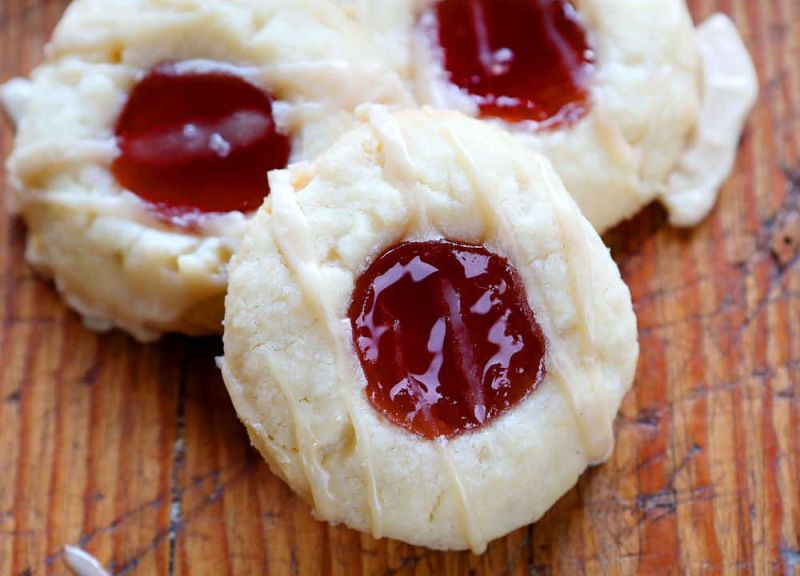 Combining the flavor of raspberries and shortbreads, these super amazing cookies are easy to make and taste delicious. Topped with a delectable almond glaze, these thumbprint cookies are perfect for holiday get together. Check the full recipe at I am baker.
Copycat Crumble Chocolate Chip Cookies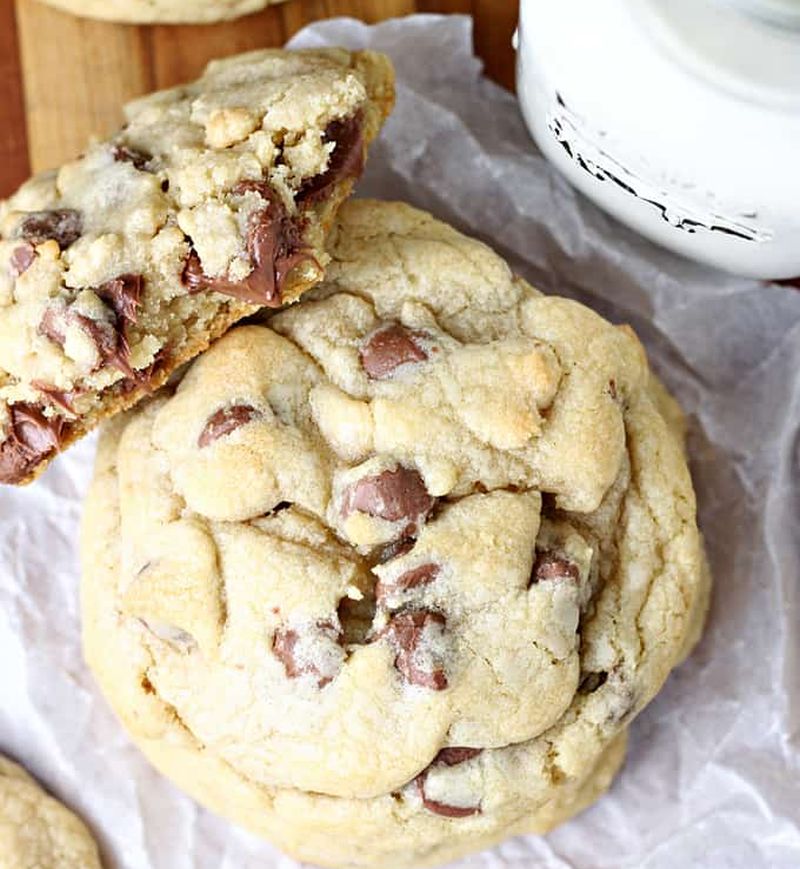 The cookies come studded with chocolate chips, making them a perfect Christmas treat. Try making these crumble chocolate chip cookies at home and surprise your guests with delicious cookies made of butter, sugar and milk. Check the full recipe at Let's Dish Recipes.
Christmas Tree Meringues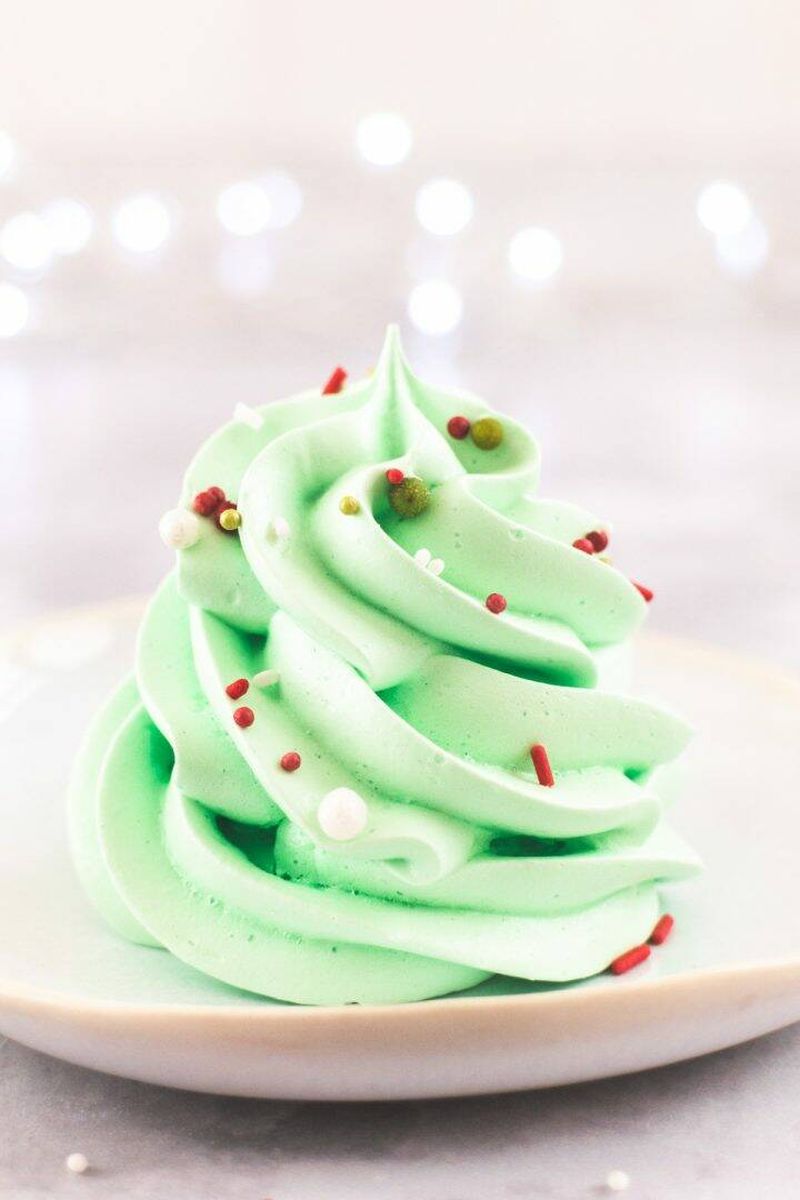 Originating from the European traditions and making their presence felt worldwide, meringues are perfectly suited for your Christmas Eve. Being dairy-free and gluten-free, this delicious dessert is light as air and melodiously melts in your mouth. Check full recipe at Crumbs And Corkscrews.