It has been amid EU's plans to reduce environmental footprint of the architectural sector in an effort to become climate-neutral by 2050. Renovation of old buildings is one effective way to do so, but a vital effort will be to made to develop more homes on the lines of the energy-efficient Sunflower House by Australia-based Koichi Takada Architects.
This house is built as part of Bloomberg Green's initiative to visualize the green homes of Europe in the future. Three architects with experience in sustainability, including Koichi Takada, were invited to visualize these sustainable homes. The main idea revolved around designing a single-family home that blends into the environment and produces sufficient energy for its own use.
As implied by its name, this house is inspired by sunflower and is supposed to act like an actual sunflower which has a natural instinct to move toward sunlight. Sunflower House's entire structure follows the sun throughout the day in order to maximize exposure to sunlight.
The solar array on the circular roof can generate more energy as the house rotates, which allows it to be self-sufficient in terms of energy. Rainwater is also collected and reused in the home. Greenery has been included on the outer side of each floor to connect with the surrounding nature.
This solar-powered, rotating house can be spanned up to three stories, with two- or three-bedroom apartments on each floor. Its complete glass walls maximize the views and allow in natural sunlight while there is a perimeter of wooden panels that helps in blocking the unwanted sunlight.
Also Read: 10 Rotating Homes that Follow the Sun Throughout The Day
The Sunflower House is designed for the Italian region of Umbria, where it should withstand and benefit from the warm Mediterranean climate. According to the design team, it is not just a combination of steel, glass, and concrete rather it focuses on the living material and living architecture.
Houses like this, that can generate their own energy, save it for later use or even return excess produce to the grid are going to be a big part of EU's plan to lower its carbon footprint.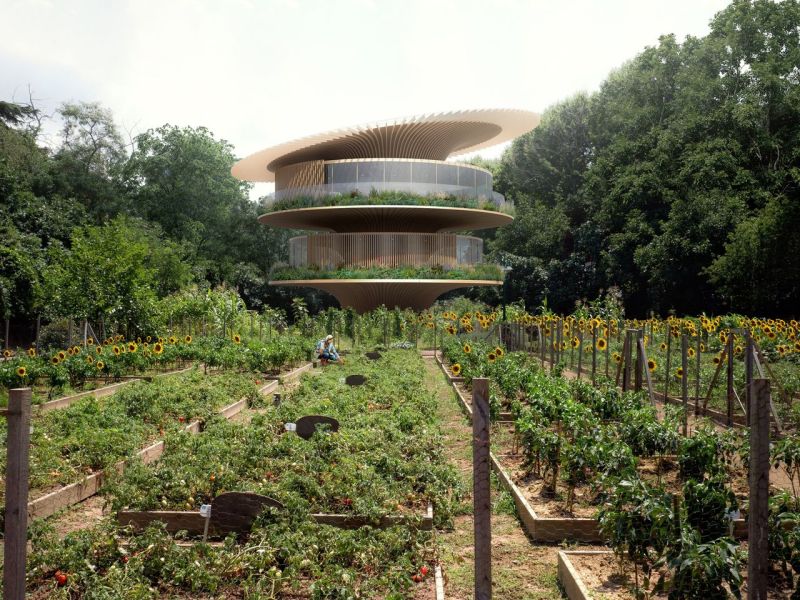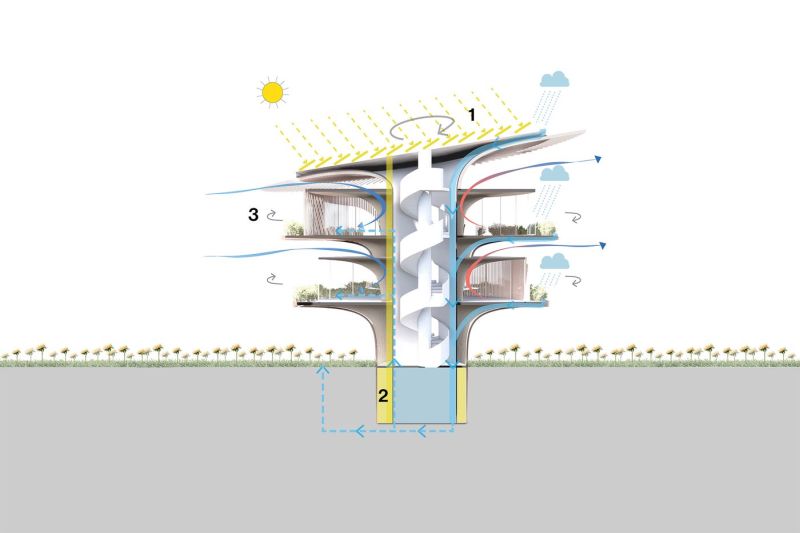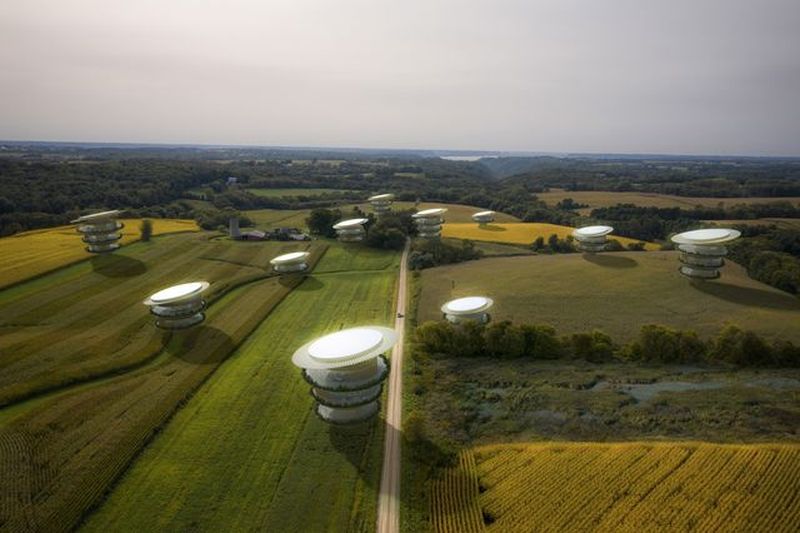 Via: Mymodernmet