Solar-powered homes have gained popularity over the years, as these dwellings not only provide eco-friendly and off-grid housing solution but also help in cutting power bills. However, the only problem with solar houses is that they can soak the maximum amount of sunlight only when positioned directly under the sun. So, it's not possible for them to absorb solar energy throughout the day.
But a convenient solution to this problem is rotating homes that can follow the sun to make the most out of sunlight. Rotating homes can rotate 360-degrees independently and are able to produce more energy that they use.
Here's a list of 10 such revolutionary eco-friendly rotating homes, which can spin as the sun moves to welcome maximum sunshine into the living space.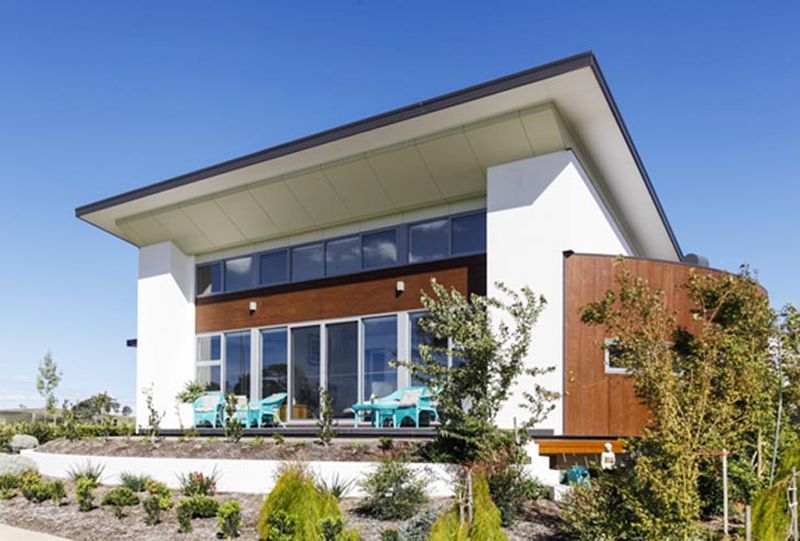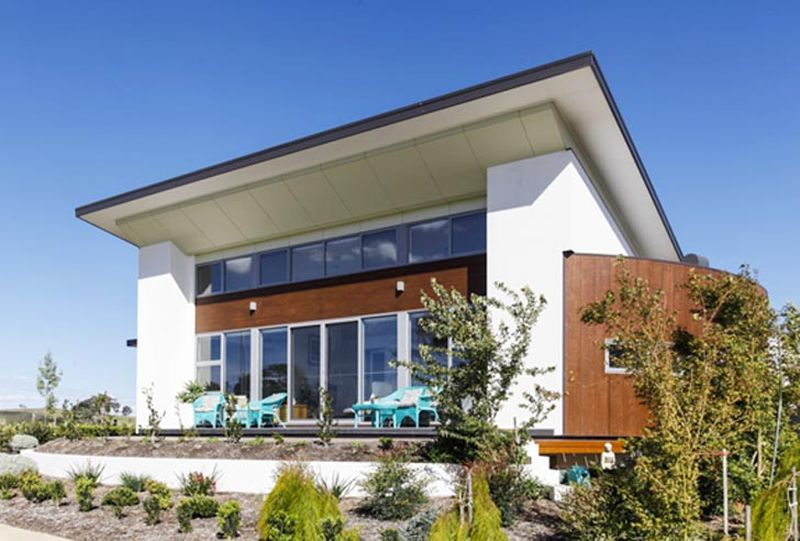 In collaboration with DNA Architects, builder John Andriolo of MAG Constructions has managed to create a self-sustaining home that can rotate with the movements of the sun. Dubbed Girasole House (the name is derived from Italian words "girare" meaning "to turn" and "sole" meaning the "sun"), the house is located over 700-square-meter area in Crace suburb of Canberra. It is built on a steel frame with 28 wheels and a pair of silently rotating motors. It can be rotated by the homeowner using an iPad, hence is capable of following the sun throughout the day.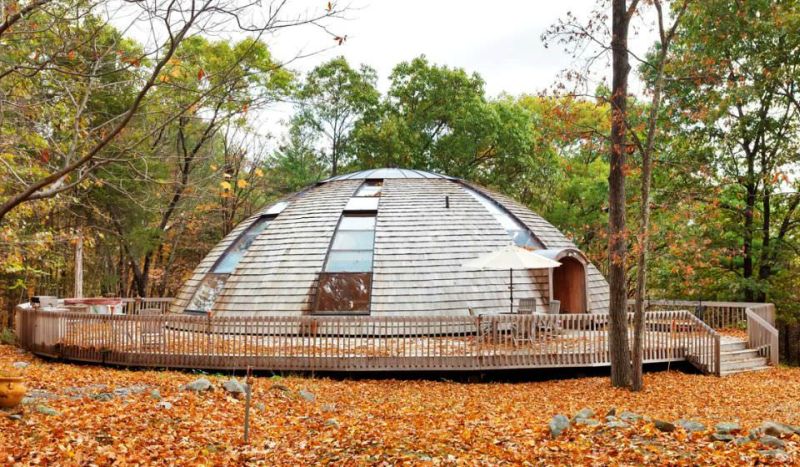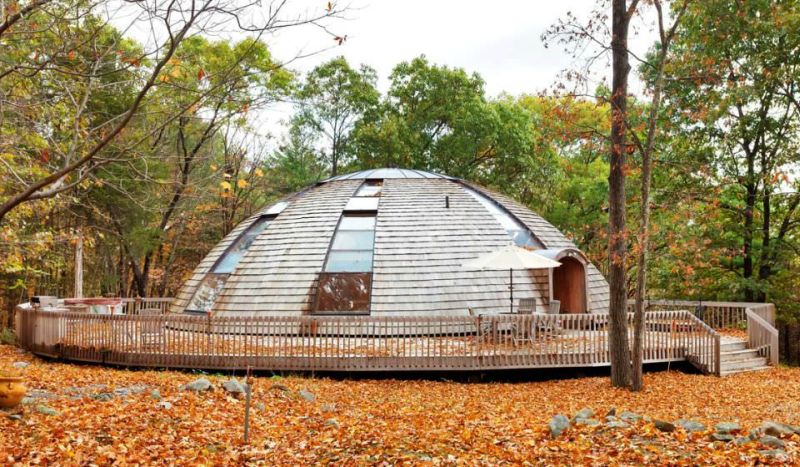 Built in 1999 by French kit home company Domespace, the 2,300-square-feet Dome Home is located on the north of NYC in New Paltz. Constructed in the middle of the 28-acre forest at the base of Monhonk Preserve, the house rests on an electronically-controlled axle that starts spinning at the single push of a button and can rotate full 360-degrees. The rotating house is able to receive the maximum sunlight and panoramic landscape views. The entire house is built from low maintenance organic materials like cedar, bamboo, and limestone to have no negative impact on the natural environment.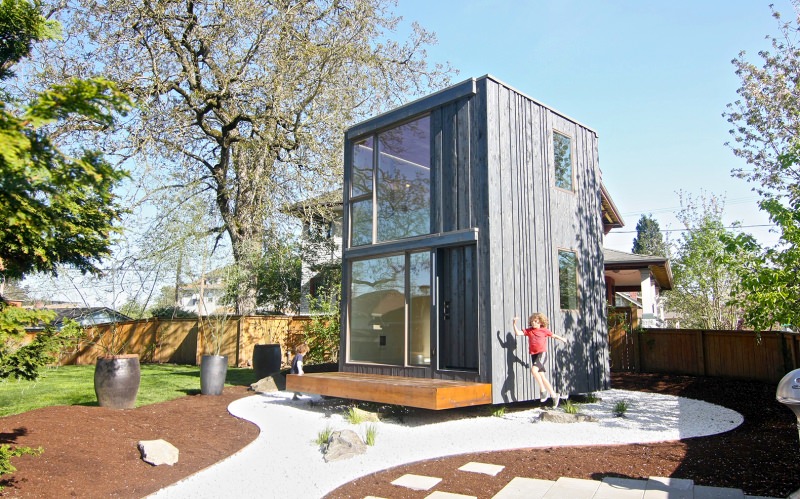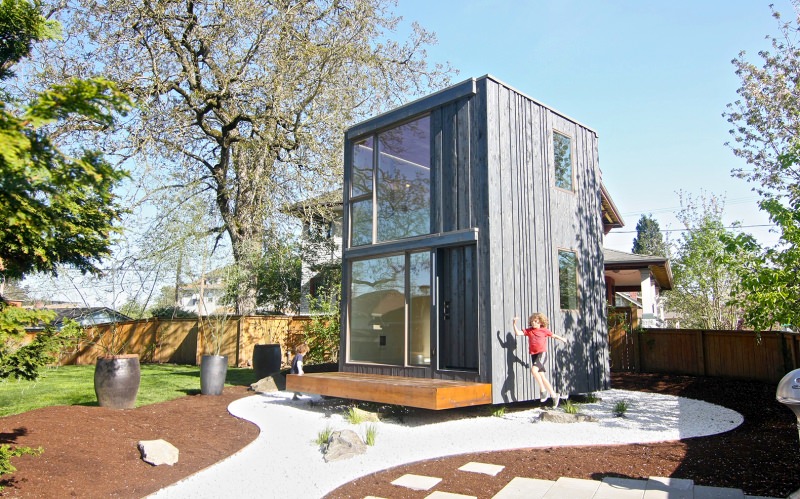 Oregon-based PATH Architecture has created a 144-square-foot tiny house that is able to rotate 359-degrees on its axis. The platform on which it is constructed is extremely lightweight that even kids can rotate the house manually while playing. Featuring off-grid design, the tiny house contains a living area, a kitchen, a bathroom and a staircase that leads to the bedroom. Plus, solar panels on the roof makes it a completely off-grid home.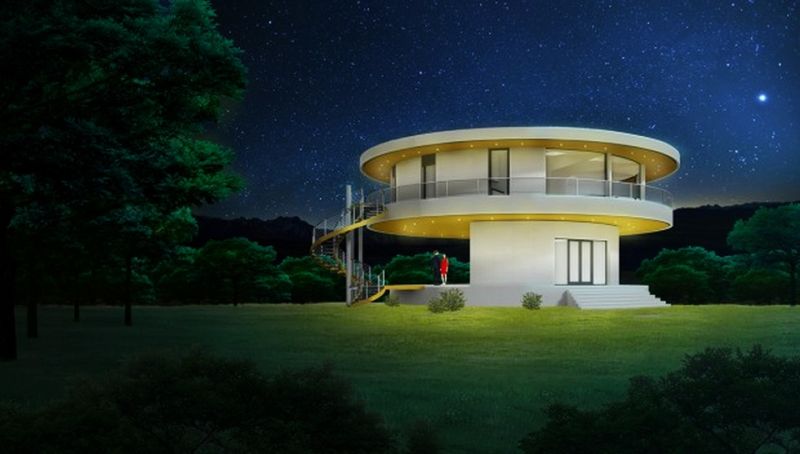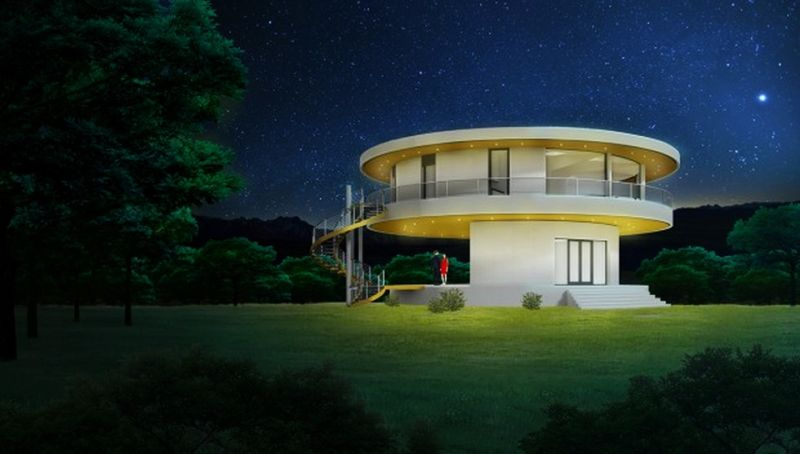 The Sunhouse 360 is constructed by Sun House Andalusian company from Marbella, Spain. It is a twisting homestead that's meant to rotate on its axis for absorbing maximum solar energy. The house is built over a rotating system that can spin around to follow the sun. It is equipped with two flat solar panels to saves up to 70-percent energy consumption compared to any conventional home. Solar collectors are also integrated onto the building for high performance as well as to reduce electric consumption for domestic hot water up to 80-percent.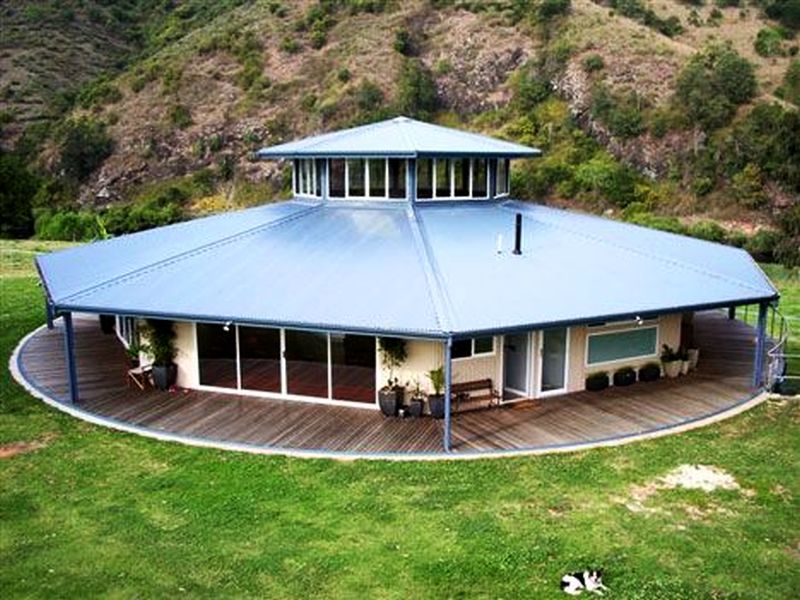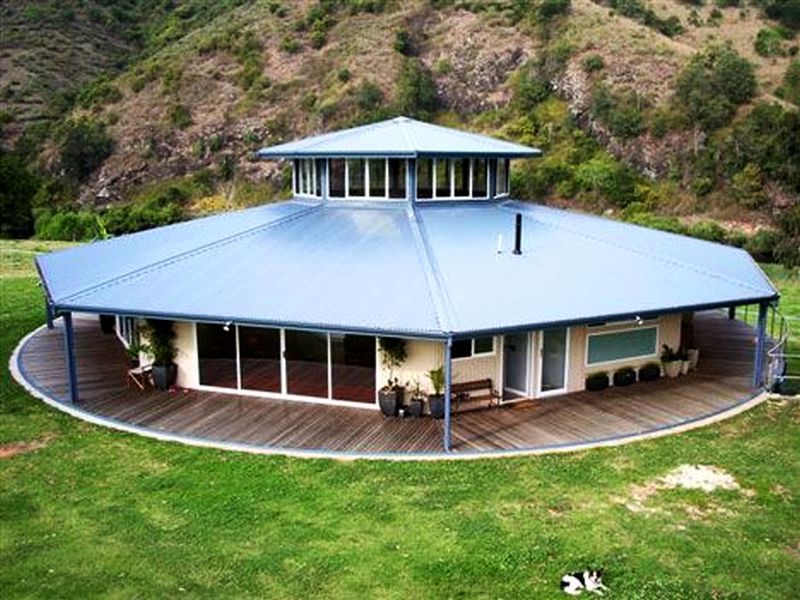 This octagonal-shaped house in Australia is able to rotate around its central pivot point. To take maximum advantage of both sunshine and shade at different times of the year, the house is designed to rotate 180-degrees. All thanks to the rotating structure and installed solar panels, it is able to produce energy itself without depending on external energy sources.
# 50-year-old rotating house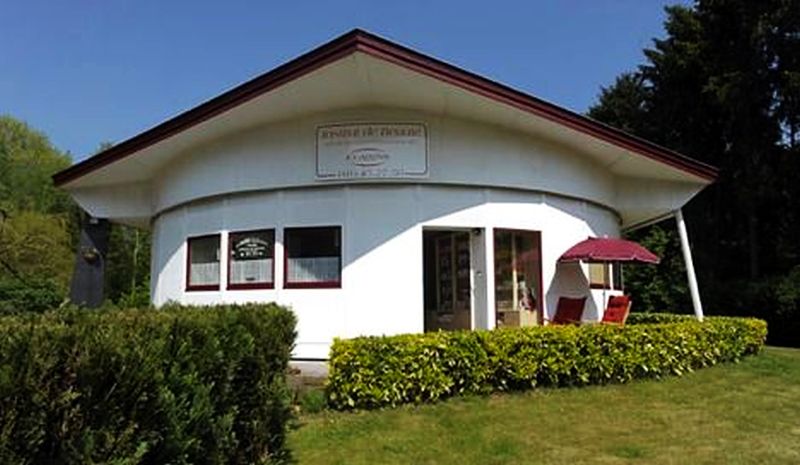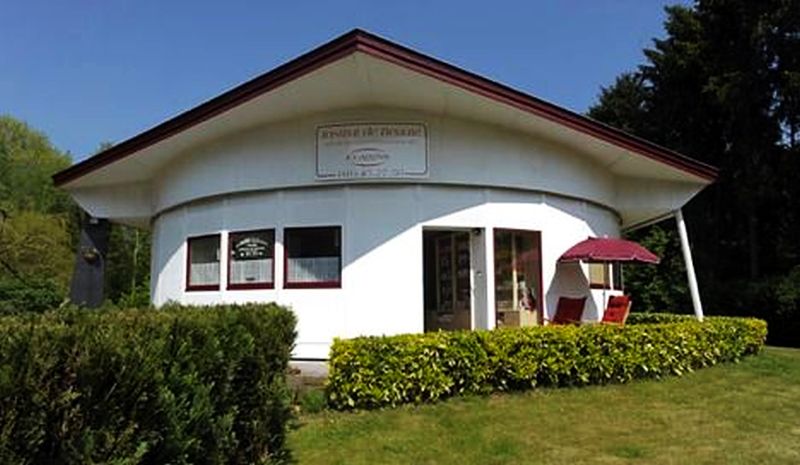 Created by François Massau 50 years ago, this 1,400-square-feet rotating home enjoys sun throughout the year. It bears a circular, stationary brick-and-cement foundation that supports a steel track on which the house revolves. The platform on which this energy-efficient home is placed is designed to move by a small electric motor. However, its roof and a concrete slab supported by columns are also stationary.
# San Diego hills rotating home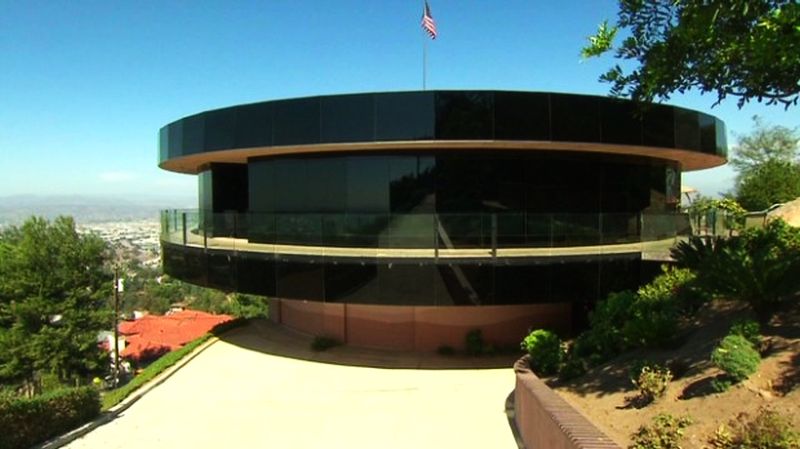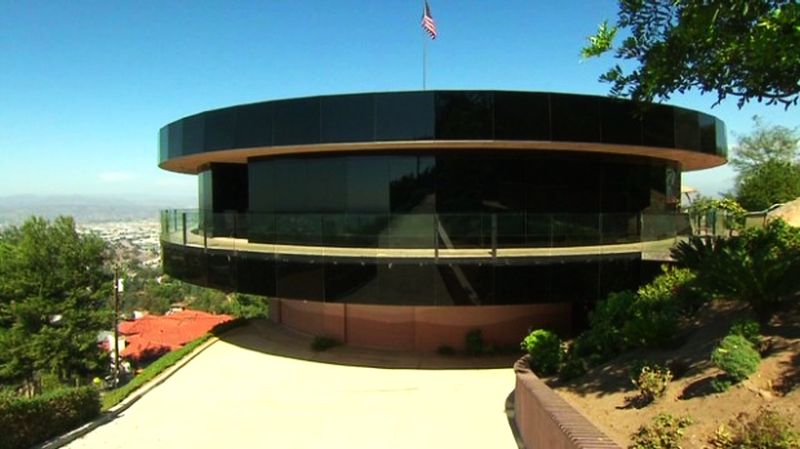 Perched high on San Diego hills, this 360-degrees rotating home rests on a functional rotating structure that's powered by 1.5 horsepower motor. It can spin to receive the maximum sunshine, as well as to view surrounding landscape from the Coronado Bridge, downtown San Diego, the Ocean north to La Jolla, Mission trails park and the Laguna Mountains.
# Rotating D'Angelo house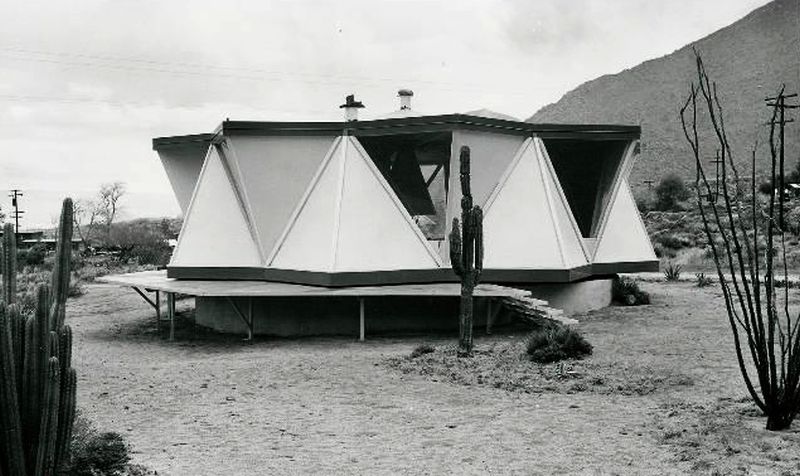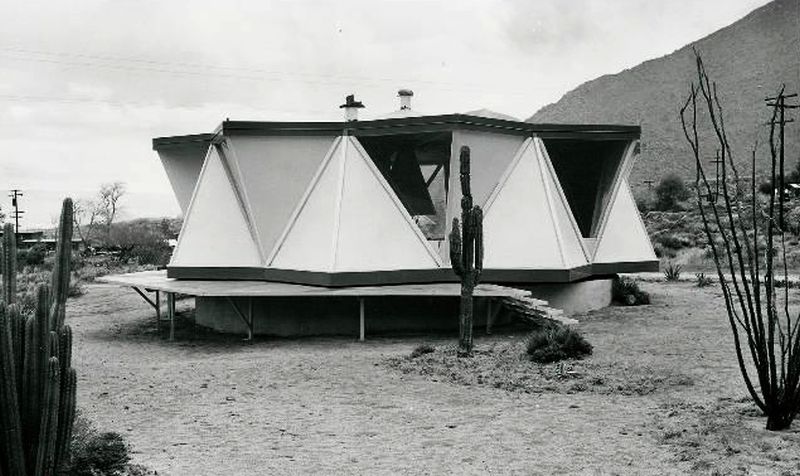 The rotating D'Angelo House was built in 1963 in the Snow Creek area outside of Palm Springs, California. It was built by LA businessman Floyd D'Angelo of the Aluminum Skylight and Specialty Corporation. The exterior of the 857-square-feet home looks minimalist, bit the interior is decked up with luxury furnishing. It contains one bedroom, one bathroom, an open kitchen, a small study, and a fireplace at the center of the living room.
# Robo-hobbit house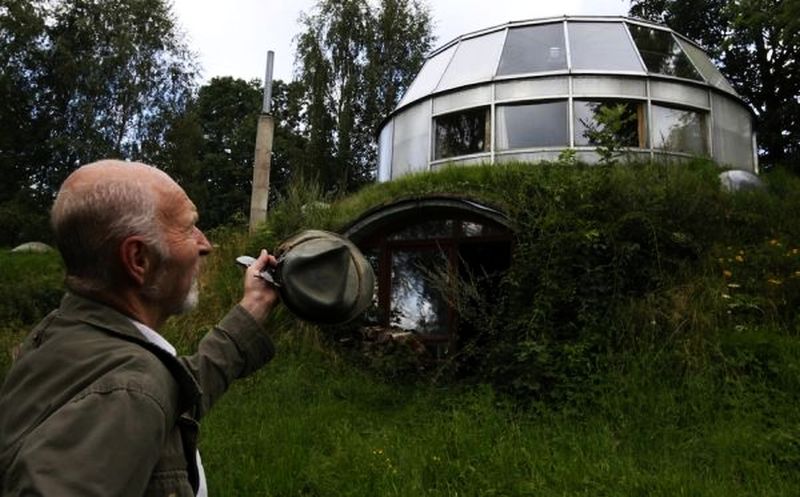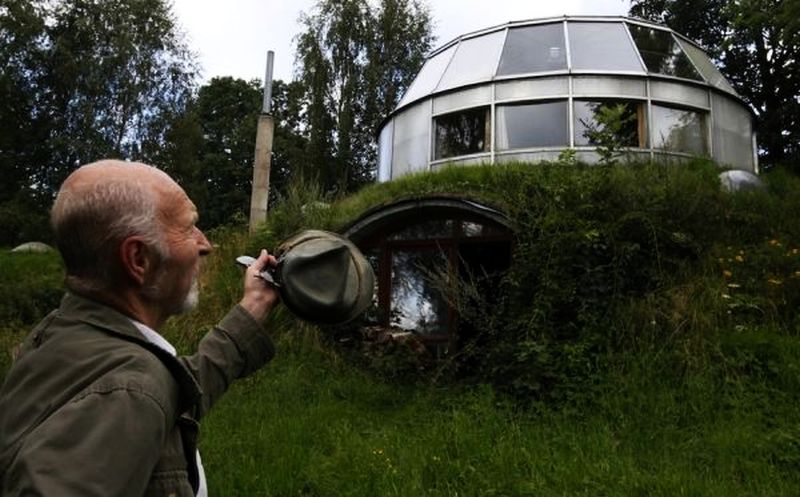 Seems to be coming straight out of a Star Wars movie, this Robo-hobbit house is built by an old build Bohumil Lhota from Czech Republic. It is an underground home but can be moved up and down from the ground at a single push of a button. Another good thing about this hobbit home is that it's able to rotate manually so as to face the sun to get more sunlight throughout the year.
# Round house in Wilton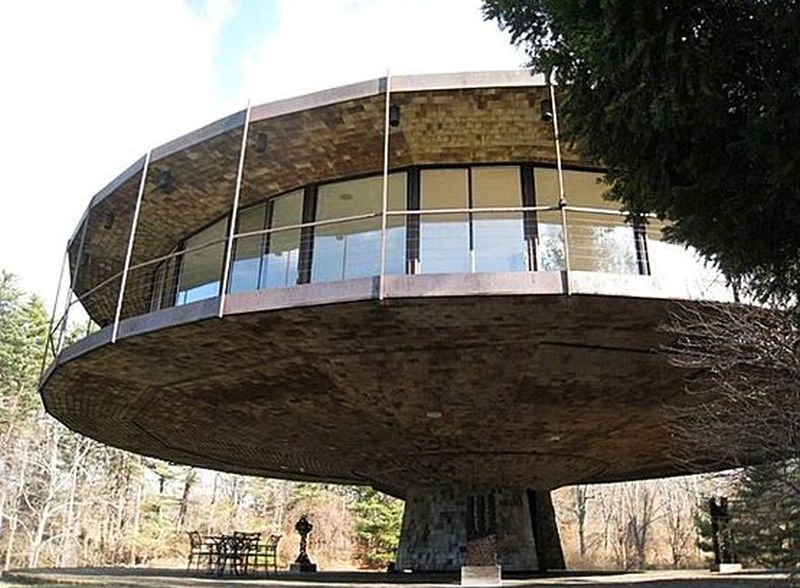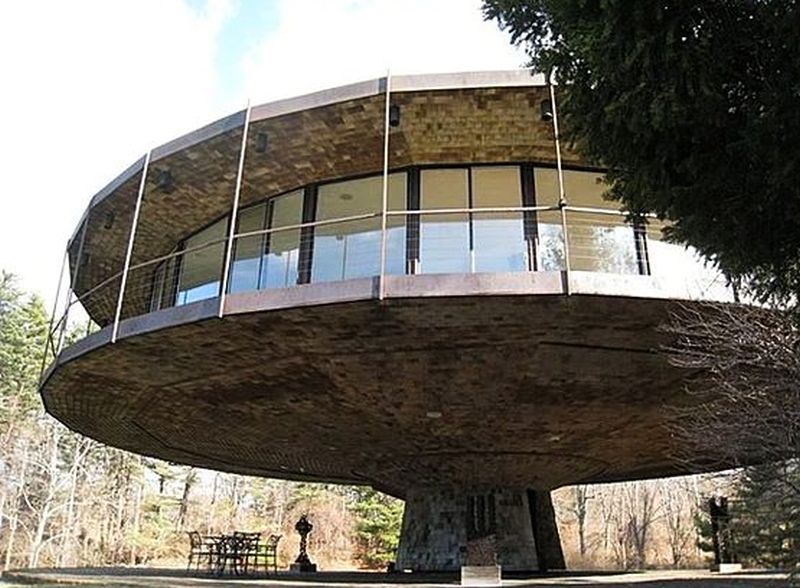 Built by renowned architect Richard T. Foster, the Round House is located in 122 Olmstead Hill Road, Wilton. The stone-walled house features huge glass windows and floats 12-feet off the ground, rotating 360-degrees. Suitable for both casual and formal entertaining, this house can be visited by different travelers from all around the world to witness its rare, futuristic and practical concept of living.