Solar-powered homes have gained popularity over the years, as these dwellings not only provide eco-friendly and off-grid housing solution but also help in cutting power bills. However, the only problem with solar houses is that they can soak the maximum amount of sunlight only when positioned directly under the sun. So, it's not possible for them to absorb solar energy throughout the day.
But a convenient solution to this problem is rotating homes that can follow the sun to make the most out of sunlight. Rotating homes can rotate 360-degrees independently and are able to produce more energy that they use.
Here's a list of 10 such revolutionary eco-friendly rotating homes, which can spin as the sun moves to welcome maximum sunshine into the living space.
# Girasole House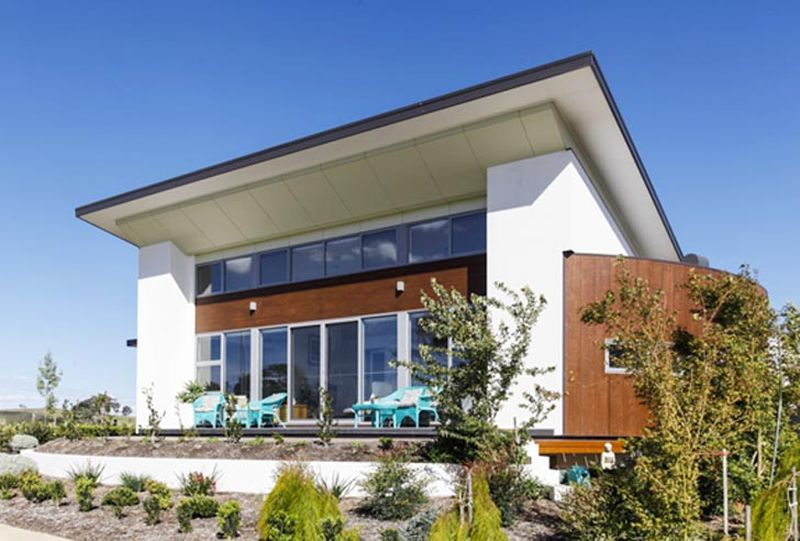 Builder John Andriolo of MAG Constructions has commissioned DNA Architects to create a solar-powered home that can rotate with the movement of the sun. Its name Girasole House is derived from Italian words "girare" meaning "to turn" and "sole" meaning the "sun."
This rotating house is located in Crace suburb of Canberra, Australia. It is built on a steel frame with 28 wheels and silent rotating motors that only require the energy of a light bulb to operate. The rotation can be controlled by the homeowner using an iPad at any time of the day.
# Rotating Dome Home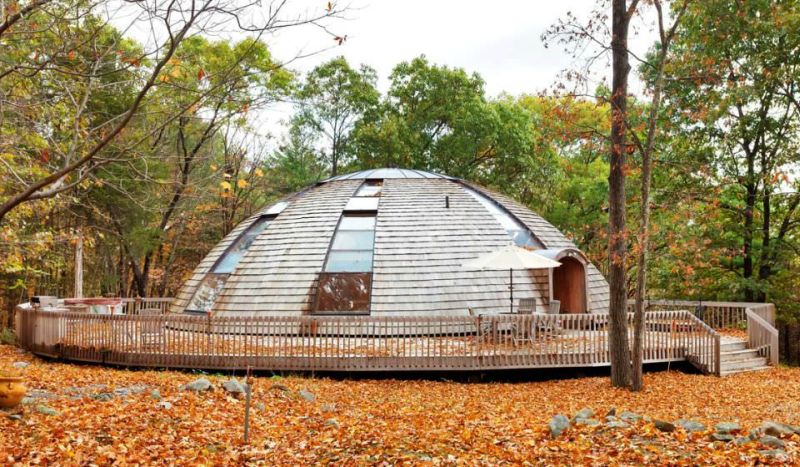 Built by French company Domespace, this 2,300-square-feet dome home is located on a wooden property in New Paltz, New York. The house maximizes its solar performance by rotating 360-degrees on its center axis. It is constructed with organic materials like cedar, bamboo, and limestone to lower the environmental footprint.
This dome-shaped rotating house is also designed to withstand extreme climatic situations like earthquake and cyclones. It currently serves as a vacation rental.
# The 359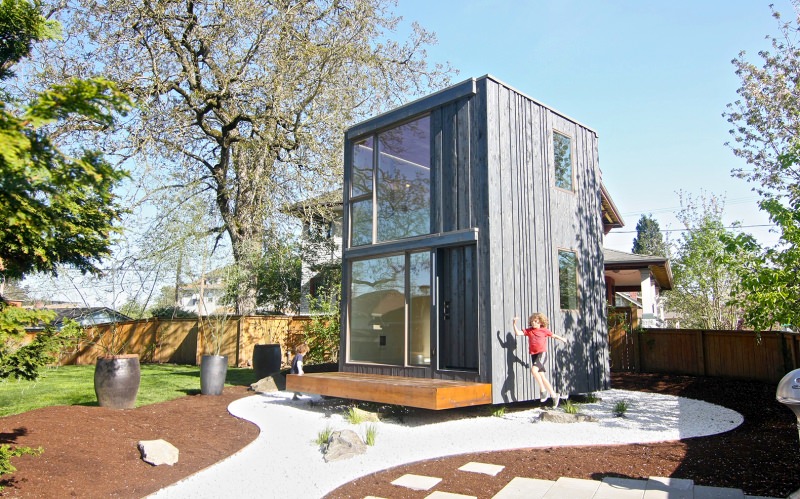 Also Read: 7 Most Breathtaking Hobbit Homes from Around the World
The 359 by Oregon–based PATH Architecture is a 144-square-foot prototype tiny house that can be manually rotated to chase the light, regulate heat, or change the view. This way, the residents can get maximum sunlight in. The platform on which it is constructed is extremely lightweight and even kids can rotate the house manually.
# Sunhouse 360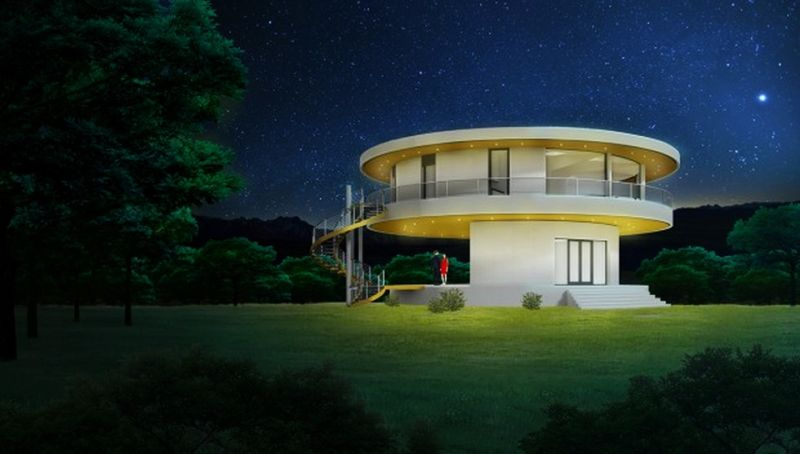 The Sunhouse 360 house is equipped with a rotation system that allows it to turn endlessly around its own axis for absorbing maximum solar energy. This way, it can help homeowners decease 70-percent of electricity costs compared to a traditional house. The rotation can be controlled with a mobile app.
# Everingham Rotating House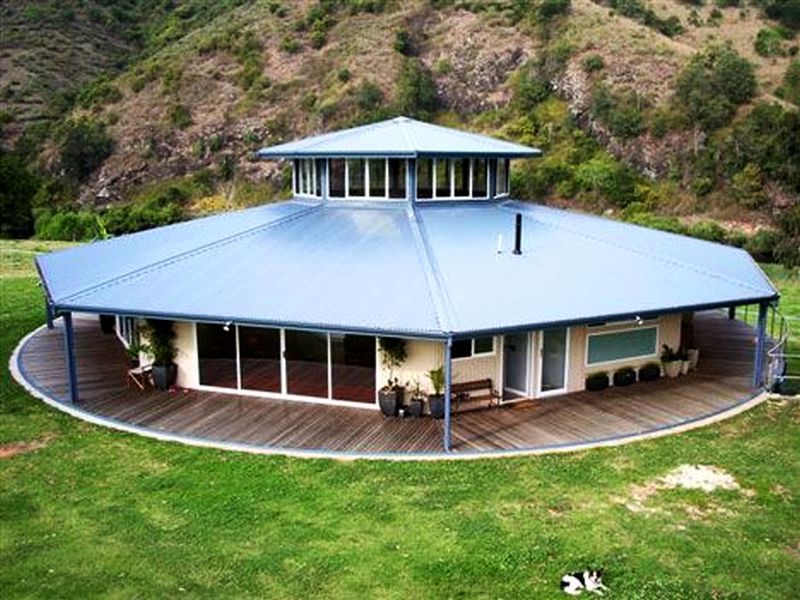 This octagonal-shaped house in Australia is able to spin around its central pivot point in order to take maximum advantage of both sunshine and shade. A touch panel on the wall lets homeowners change the position of the house according to needs.
# 50-Year-Old Rotating Home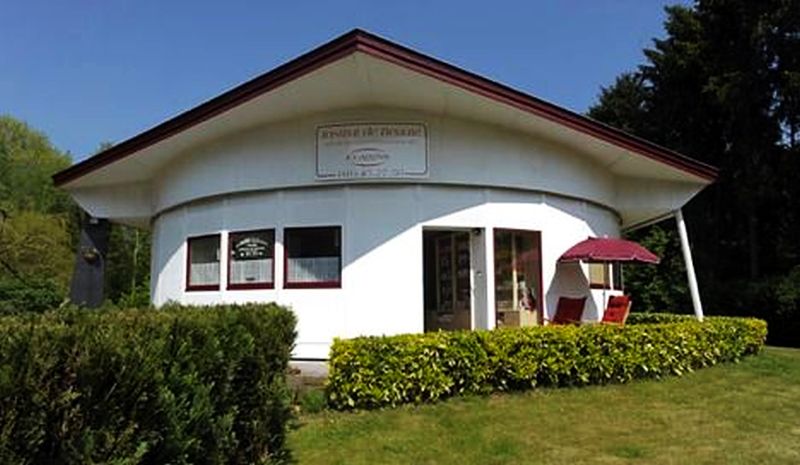 Created by François Massau, this 1,400-square-feet vintage rotating home enjoys sun to the fullest throughout the year. It bears a circular, stationary brick-and-cement foundation that supports a steel track on which the house revolves. The platform on which this energy-efficient home is placed is designed to move by a small electric motor. Its roof and a concrete slab supported by columns are stationary.
# Rotating Home, San Diego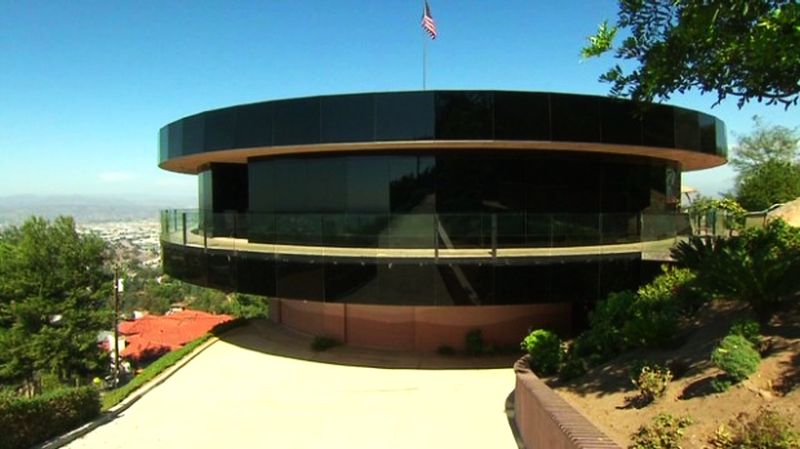 Perched on the slopes of Mt. Helix, this 5,300-square-foot home has a rotating floor complete with a deck that offers 360-degrees expansive views of the surrounding area. There is also a stationery floor for car turntables. The rotation system of the house is driven by a 1.5 horse power DC motor.
# Rotating D'Angelo House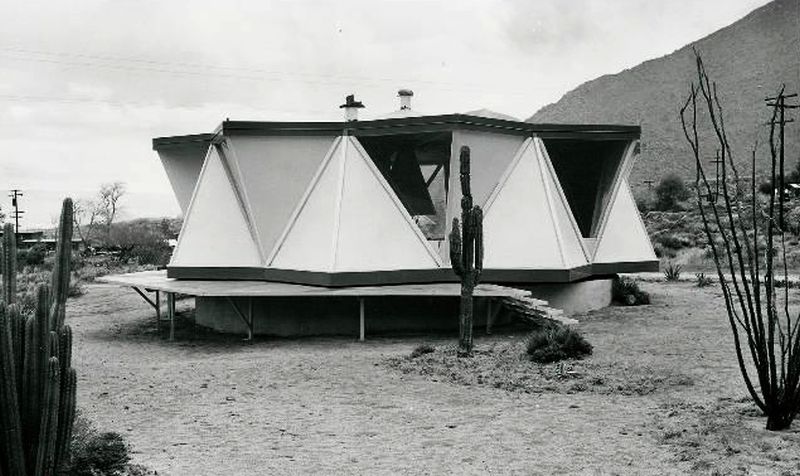 The rotating D'Angelo House in Snow Creek Village, California turns 130-degrees to offer different mountain views. It was built by LA businessman Floyd D'Angelo of the Aluminum Skylight and Specialty Corporation.
The complete white exterior design of the 857-square-feet home keeps it minimalist but the interior is decked up with luxury furnishings. It has a bedroom, bathroom, kitchen, a small study, and a fireplace at the center of the living room.
# Robo-Hobbit House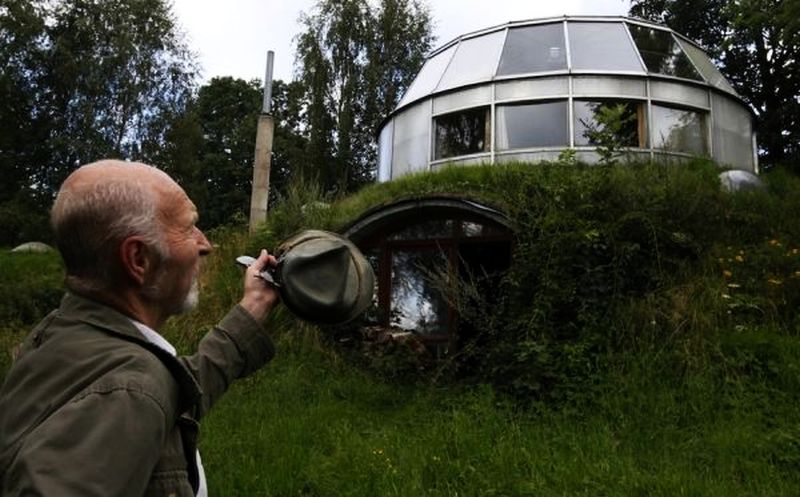 Looking to be coming straight out of a Star Wars movie, the 'Robo-Hobbit' home is built by Czech Republic-based veteran builder Bohumil Lhota. The house can move up and down from the ground vertically and rotate on its sides in order to always be in the sunlight.
# Round House, Wilton, Connecticut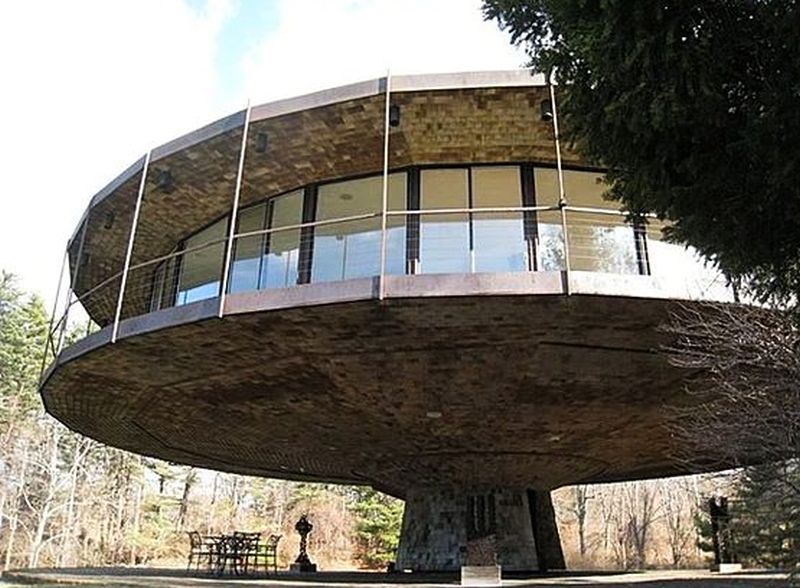 Built by renowned architect Richard T. Foster, the Round House is located in 122 Olmstead Hill Road, Wilton, Connecticut. This stone-walled house stands 12-feet above the ground and rotates 360-degrees to maximize views from any part of the home. There are large glass windows all around the house.