Updated 01/27/2021: This rotating dome home in New Paltz, New York can be booked for night stay through Airbnb.
How about living in a house which itself moves towards sunlight and maximizes exposure to landscape views? Well, all this is actually possible all thanks to the ingenious Dome House that's built in 1999 by French kit home company Domespace. Located on north of NYC in New Paltz, the 2,300-square foot home rests in middle of 28-acre forest at the base of Mohonk Preserve.
This wooden eco-friendly home is built on an electronically-controlled axle. At single push of a button on remote control, this electronic axle starts spinning the house to capture the most of sunlight and panoramic landscape views. Entire house is built from low maintenance organic materials like cedar, bamboo and limestone. Due to these organic construction materials, the house has no negative impact on natural environment.
Interior of the dome-shaped house is also clad in wood along with matching minimal furniture. On the first floor, there is fully-equipped open kitchen that leads to an open living area and even accommodates master bedroom suite. A custom-built spiral staircase allows inhabitants to access the upper level library, office, guest bedroom and bathroom.
Moreover, patio space of the house is lined with curved cedar deck with cozy couches to relax. The property had come on the market in 2012 for $1.2M, but now its asking price is reduced to $950K. If you've got enough money to spend on this exquisite dome home, then don't think twice as it's worth the exotic dwelling.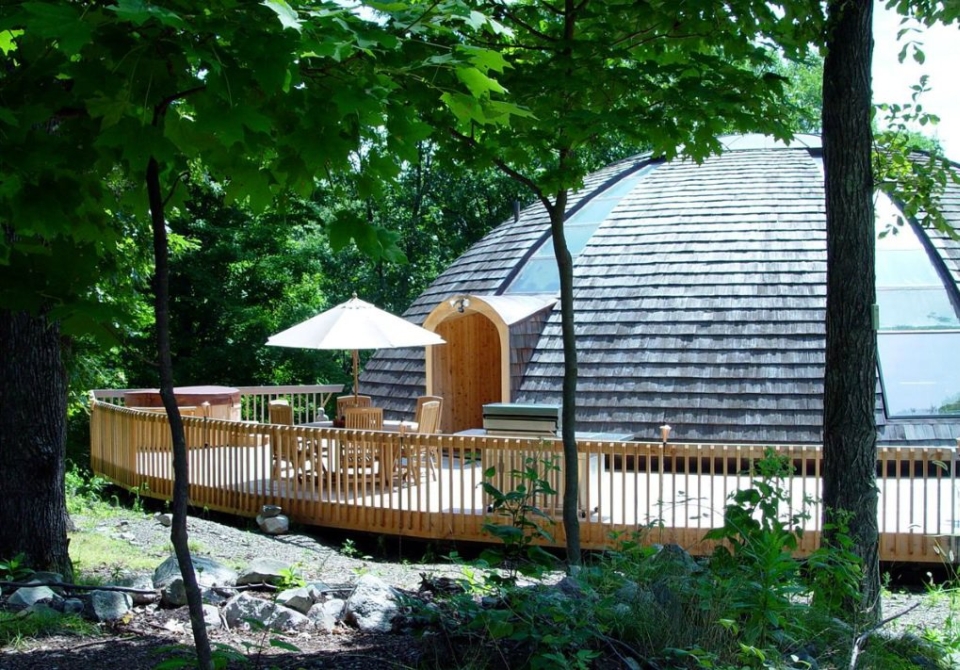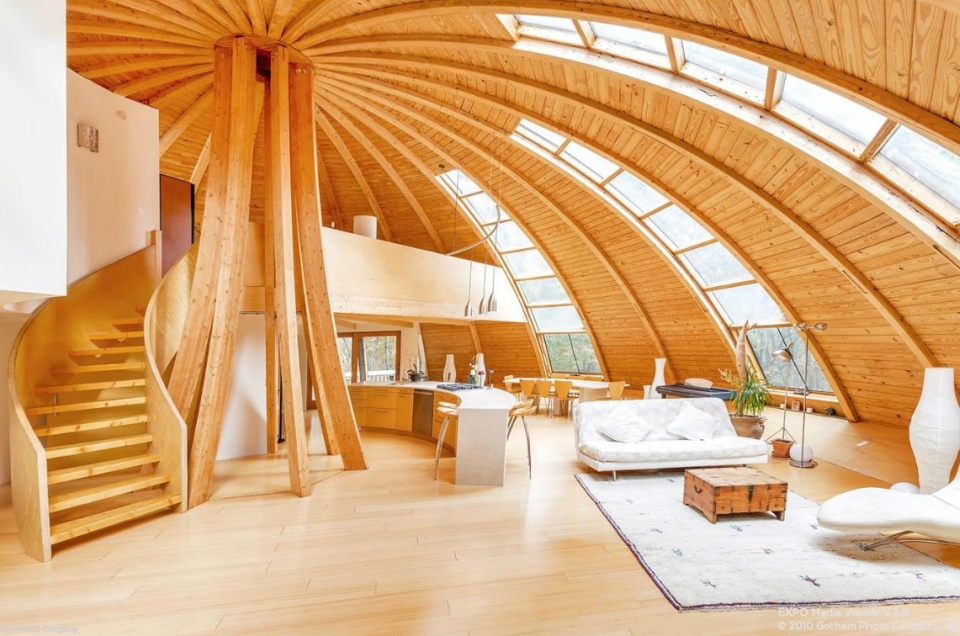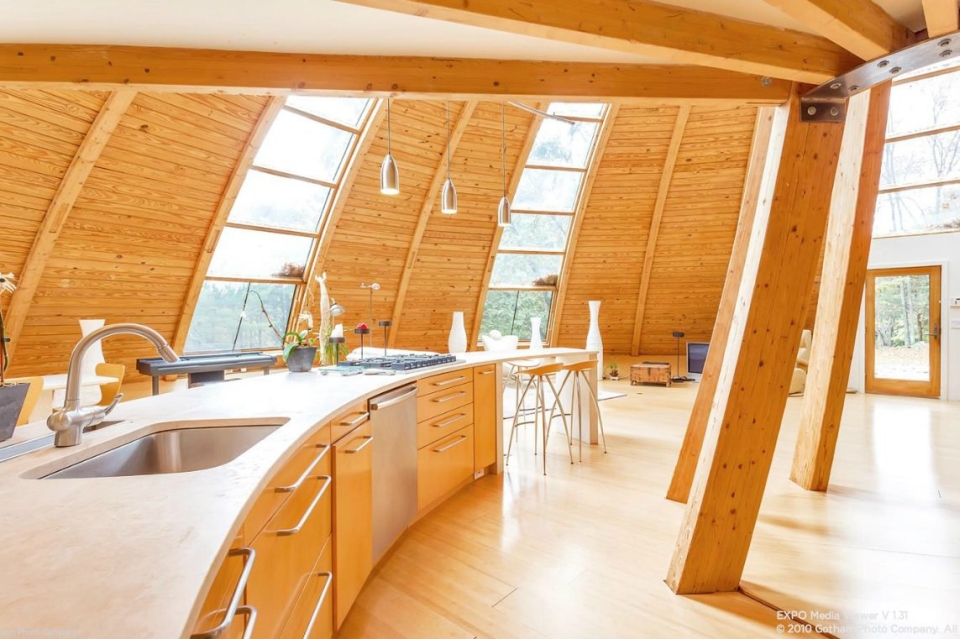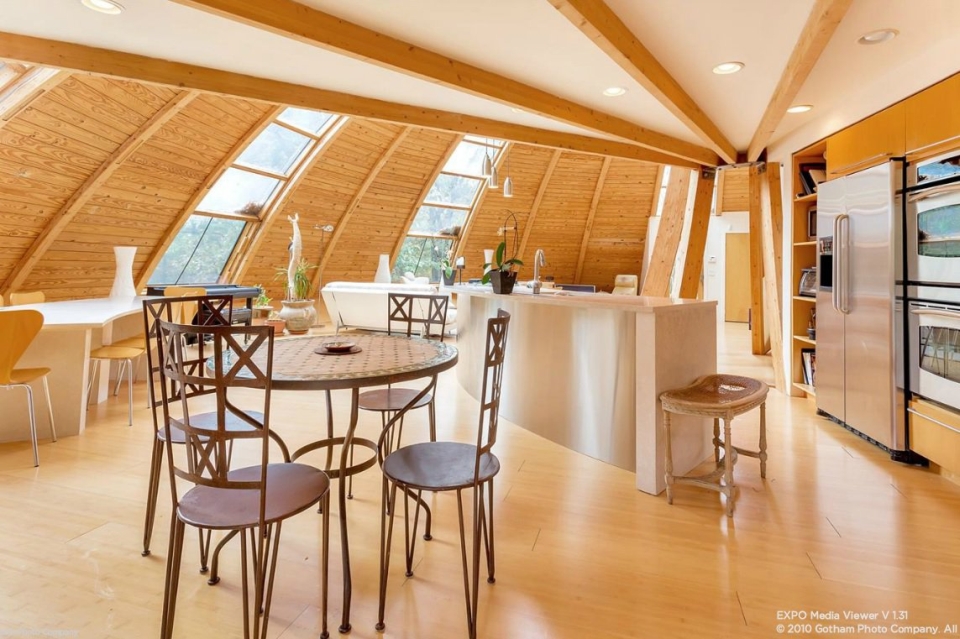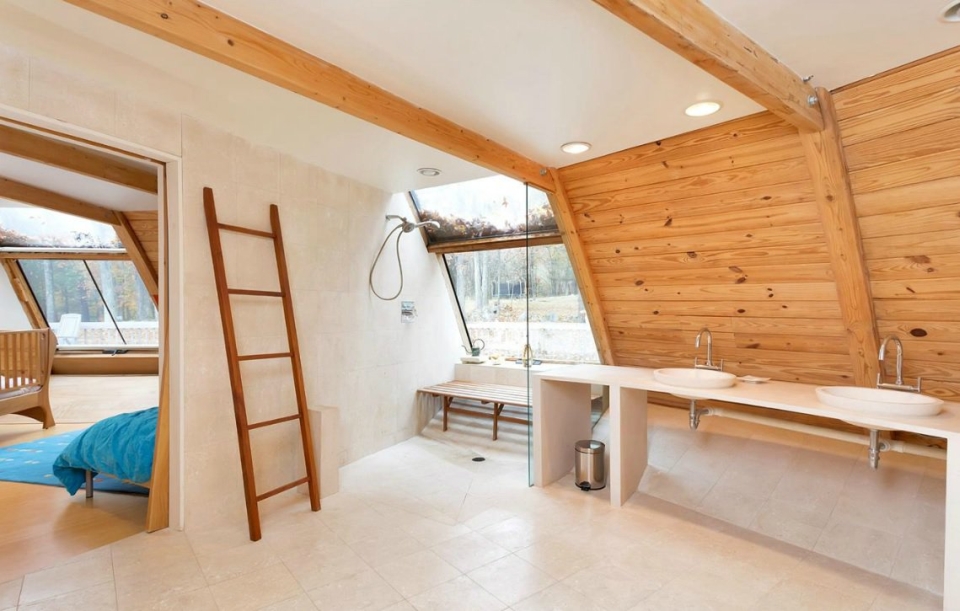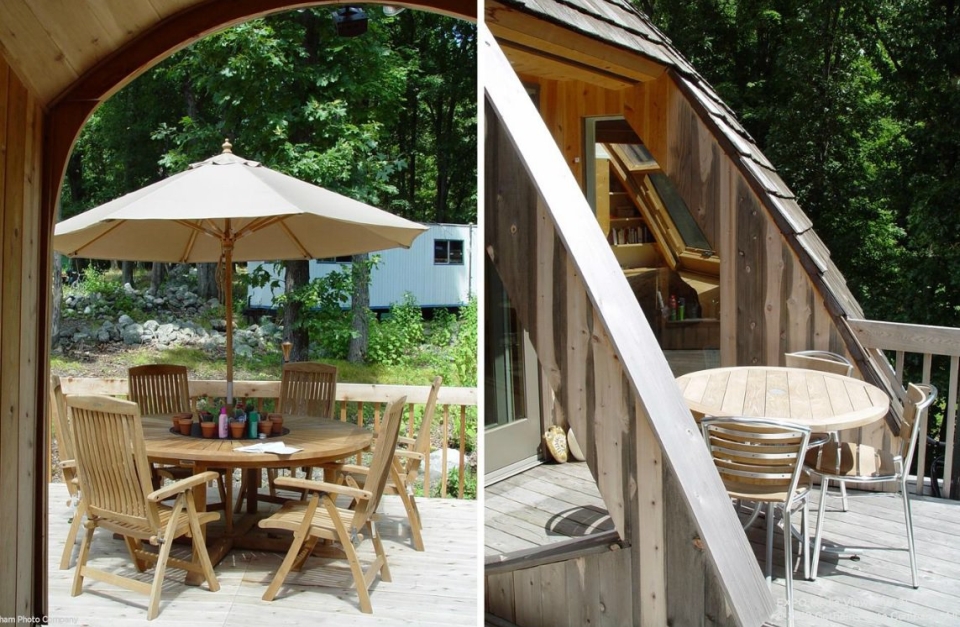 Credit: 6sqft