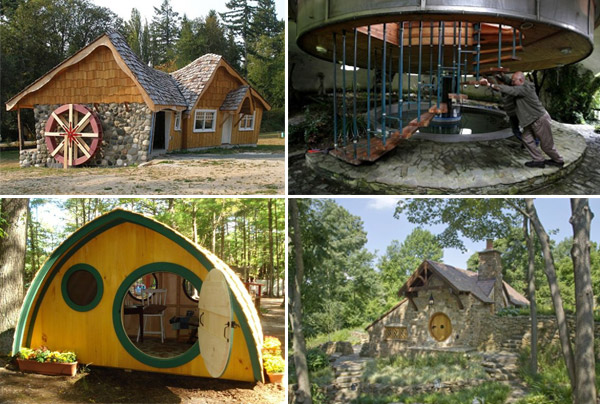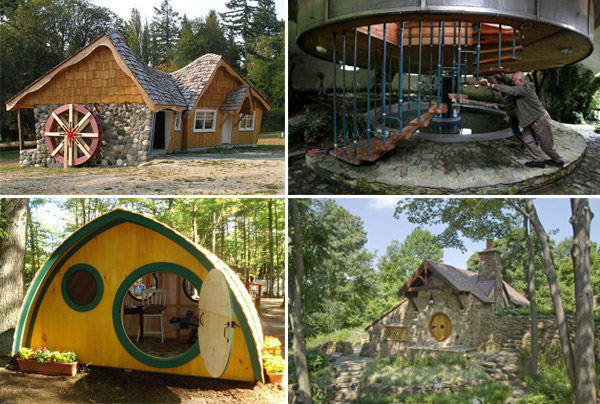 Have you ever dreamt of building your own Hobbit home? The residences of the fantasy creatures from J.R.R. Tolkien's fictions. Homes that have been inspiration to architects and designers around the world, majorly after they appeared in the Lord of the Rings. To satiate your fantasy and to make you believe you can build one, we have compiled a list of seven most exciting and elaborately built Hobbit homes from around the world.
# Hobbit house by Simon Dale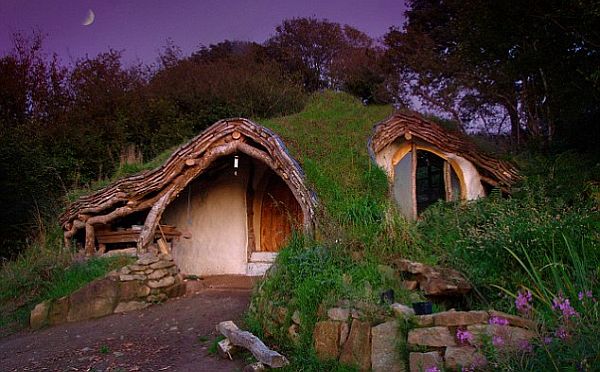 Just like many other self-thought architects, Simon Dale, sick of paying huge mortgage payments built his own Hobbit-inspired wooden eco-home. Built in about four months for £3,000 (approx. $5,000), the house made from sustainable materials and scrap wood is built in the Welsh hillside, and is almost hidden from view (most part built into the earth). The house has a timber frame and the roof is made of layer of straw bales and is covered with plastic sheets to restrict water from seeping in. The walls are lime plastered and the entire house is covered in a layer of mud to ensure it blends ever so nicely with the surroundings. Excitingly, the Hobbit house has a compost toilet, solar panels for power, water diverted from a nearby spring and an unusual fridge that cools with air from underneath its foundation.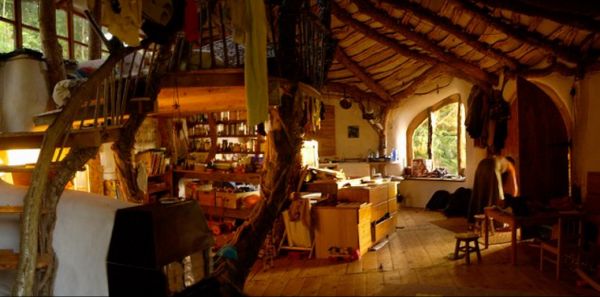 # Roundabout House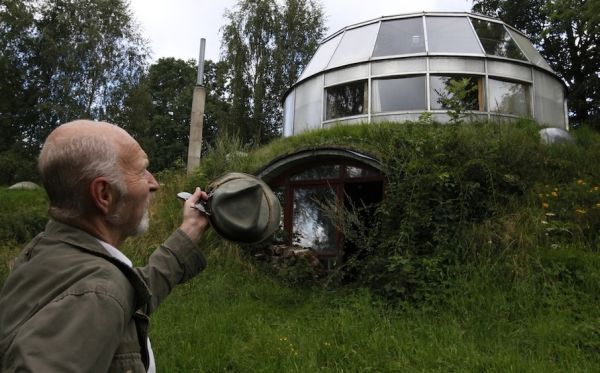 Built by 73-year-old builder Bohumil Lhota, this Roundabout House aka Robo-Hobbit home is located in Velke Hamry, Prague, Czech Republic. The uniquely constructed underground home is completely functional and cool. The Hobbit home completed in 2002, can move up and down from the ground on flick of a switch and can also be rotated around manually to always face the sun. The house has a swimming pool and is perhaps one of the finest Hobbit homes you'll see.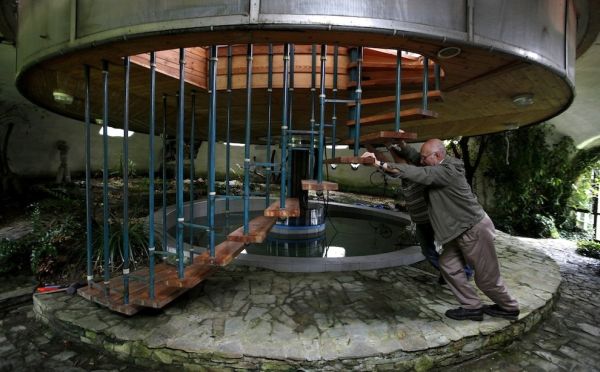 # Hobbit house by Chris Whited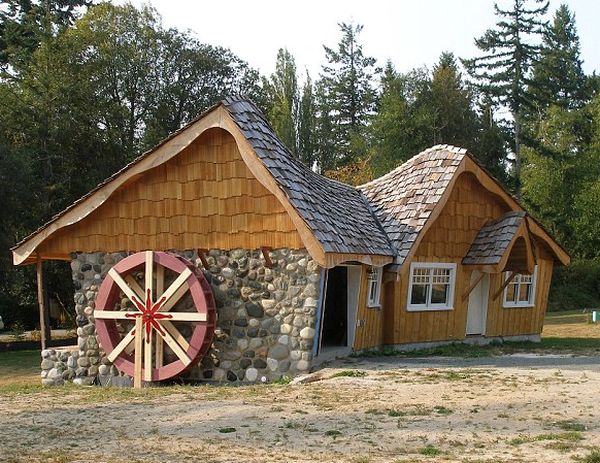 An asymmetrical home by Chris Whited that appears like a Hobbit house is constructed in Bainbridge Island, Washington. The house features slanted walls, wavy roof, rounded doorways and a functional water wheel. The 1,200-square foot house features a living area, a bedroom with bathroom, a kitchen, a garage and a covered porch in the backyard. Whited plans to rent out this amazing Hobbit home to interested people on vacations.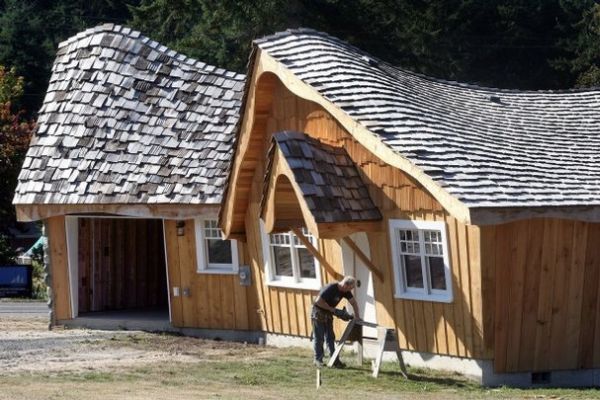 # Dune House by William Morgan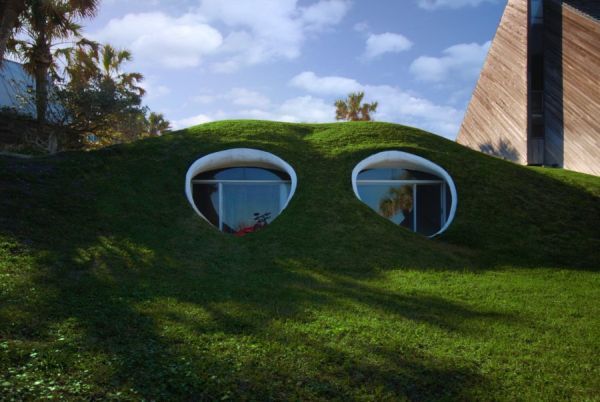 Architect William Morgan has built two identical duplex homes inside an existing sand dune outside his house on Atlantic Beach, Florida. Built way back in 1975, this earth-sheltered house dubbed Dune House is built into a mass of sand, which keeps the inside of the house warm in winters and cool in summers. The house smoothly carved walls and free flowing stairs. Each duplex of the Dune House has entrance on the upper level along with a loft bedroom and bath. The lower section has a living room with large window for the ocean view and a kitchen with dining area.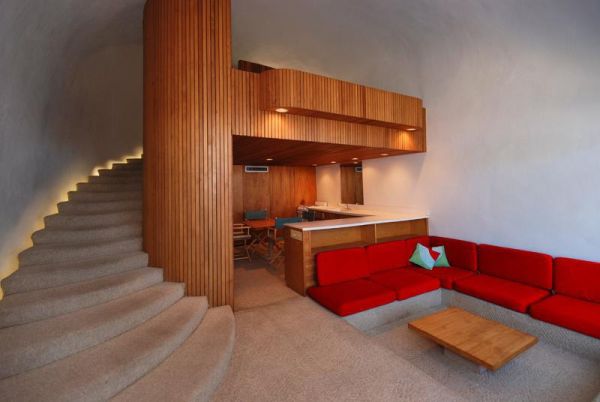 # Hobbit house in Pennsylvania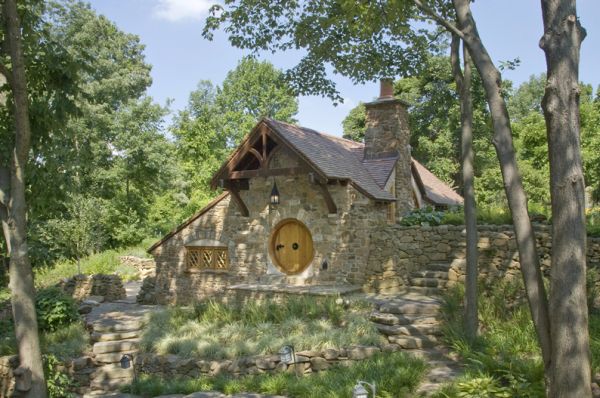 If Hobbit-hole home in the backyard (few like above) isn't your type, then fancy this impressive and real-life Hobbit house built by a Lord of the Rings fan in Pennsylvania countryside. Made primarily to store his Lord of the Rings memorabilia, the house has a round hobbit-styled 54-inch diameter Spanish cedar door, custom butterfly window and a stone pathway leading to the house. And did we mention the 600 square feet Hobbit house has small stone walls?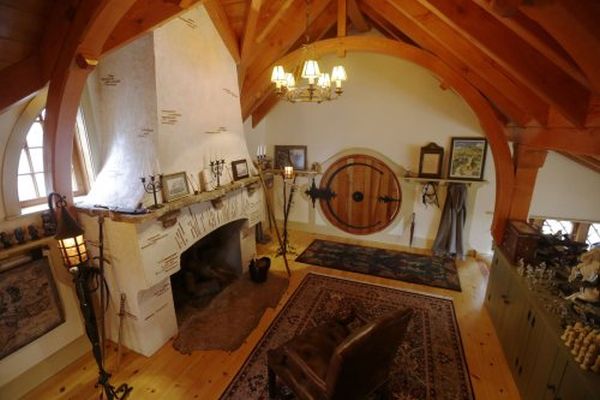 # Shire of Montana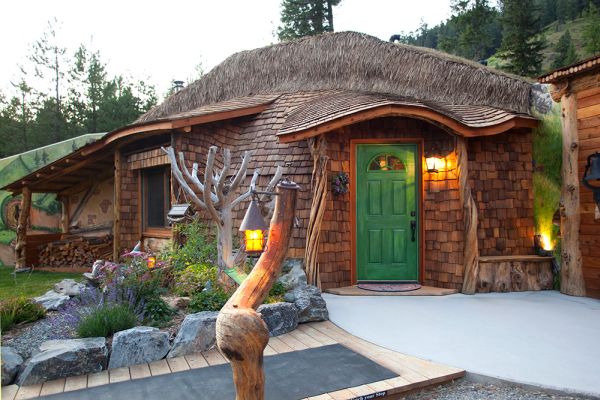 If you don't really wish to build a Hobbit house by yourself, but definitely wish to spend a few days in one of the finest real-life Hobbit homes, this Hobbit House in Montana by Steve Michaels and his wife Christine is definitely the best you can get. Available on rent for $245 a night, the Hobbit House in the hillsides of northwest Montana features a king-size bedroom, designer kitchen and custom-built granite counters. It also has a HD Blu-ray TV, Wi-Fi connection, three phones and a XM radio. For Hobbit-like feel the house has been built into the ground, has rounded door, rock handles on the drawers and One Ring suspended from the loft, just to name a few.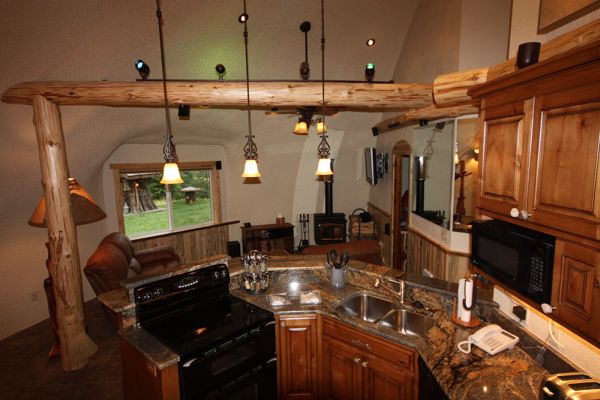 # Wooden Wonders' Hobbit houses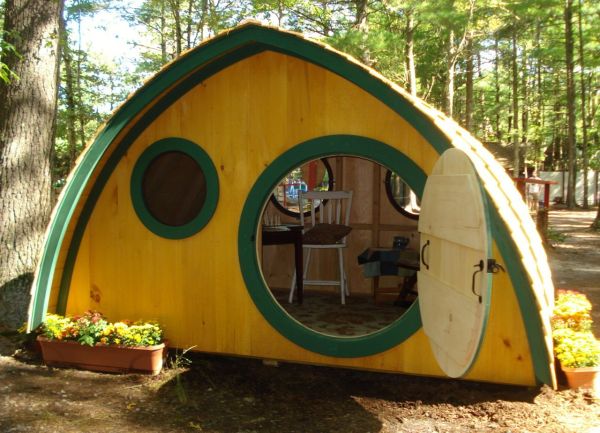 Easiest way to have a Hobbit home to satiate your desire is to buy one. Building a Hobbit house can take you an age, so Wooden Wonders Hobbit Holes provides Hobbit homes to you in three models – the Little Merry, the Big Merry and the Woodshire. These pre-made homes can be customized to need and can be fitted all the amenities you deem necessary. Little Merry 32 square feet of space, while Big Merry is 60 square feet house. The Woodshire on the other hand is available in two sizes and can be integrated into the landscape. Pricing for these Hobbit homes start at $1,495.