Updated 02.27.2021: This hobbit-style house is now available for rent through Airbnb. You can book it for about $435. 
Located about 70-miles North of the New York City, this adorable, energy-efficient hobbit house is built by the architect and the 'Lord of the Rings' fan Jim Costigan. Dubbed Hobbit Hollow, it is designed as a 500-square-foot, two bedroom – two bathroom, vacation rental that can accommodate up to six people. The hobbit house features a curved green roof with patio and a roundish door like any other hobbit home.
It combines features of a geothermal and passive house with composite concrete and wood frame building envelope to improve energy efficiency and bring the heating/cooling bills down. He first started interpreting his imagination with a backyard shed in his New York home, and later thought on the idea to create this life-size hobbit home.
Also Read: 10 Best Cob Houses and the Benefits of Building One
Inside, the white walls in combination with a number of windows and skylights, makes the whole space feel bigger. The barrel-vaulted high ceiling geometric patterns on the borders of the concrete ceiling and skylight, add an unusual feel to the space. Other than kitchen cabinets, all the interior surfaces are left largely unfinished, so that next homeowners can decorate to their tastes.
Currently, Jim is giving finishing touches to the Hobbit Hollow, as he is supposed to sell it to a Lord of the Rings enthusiast.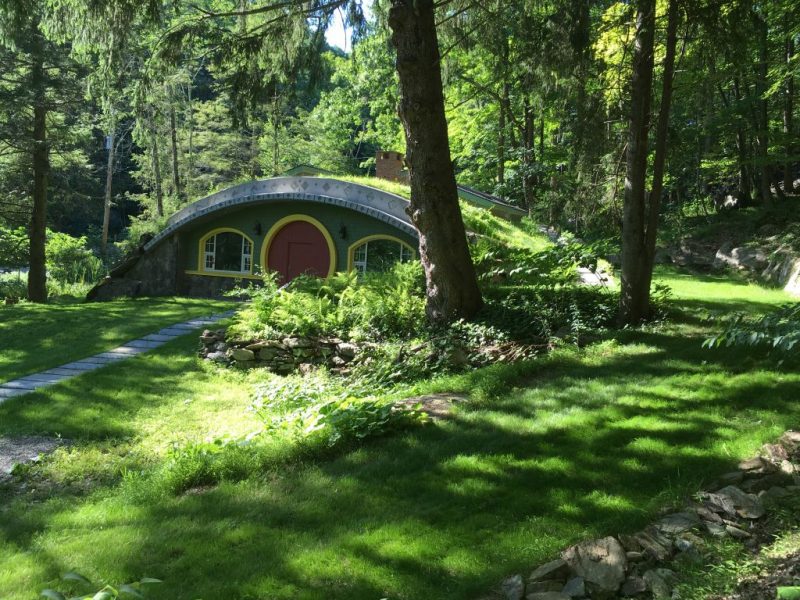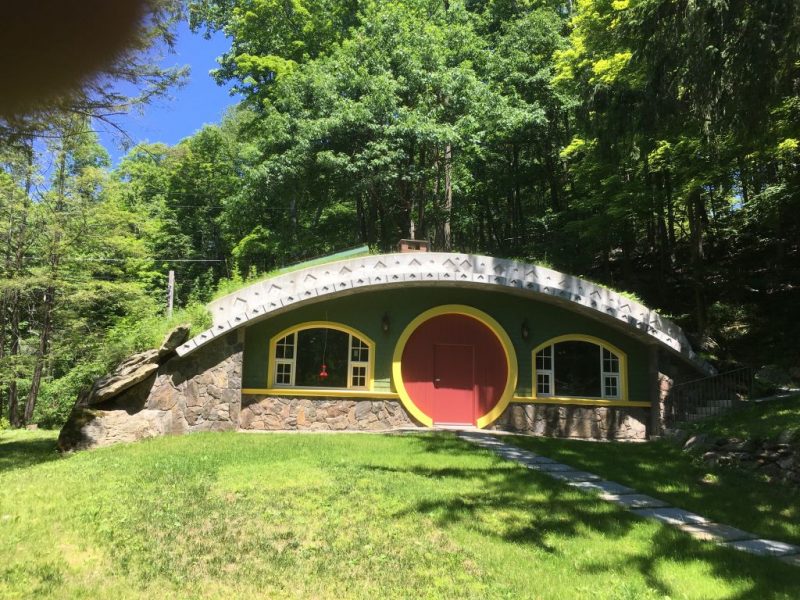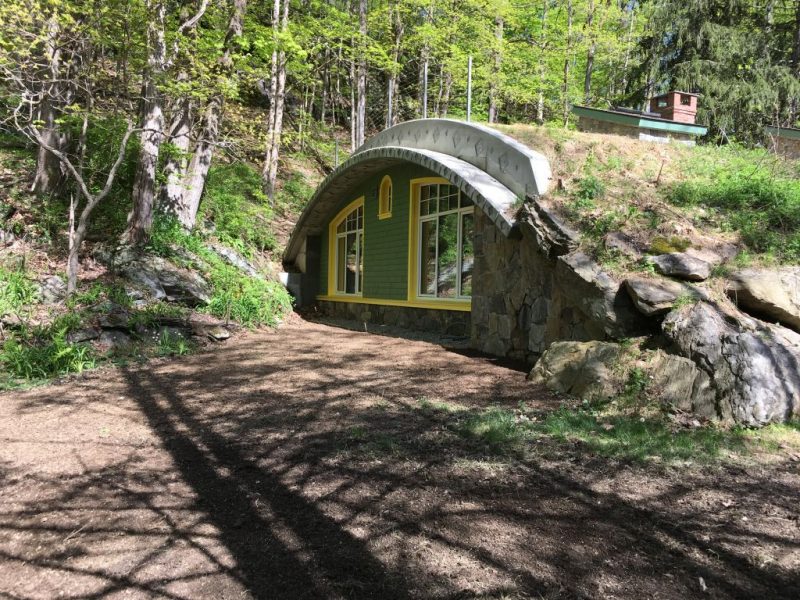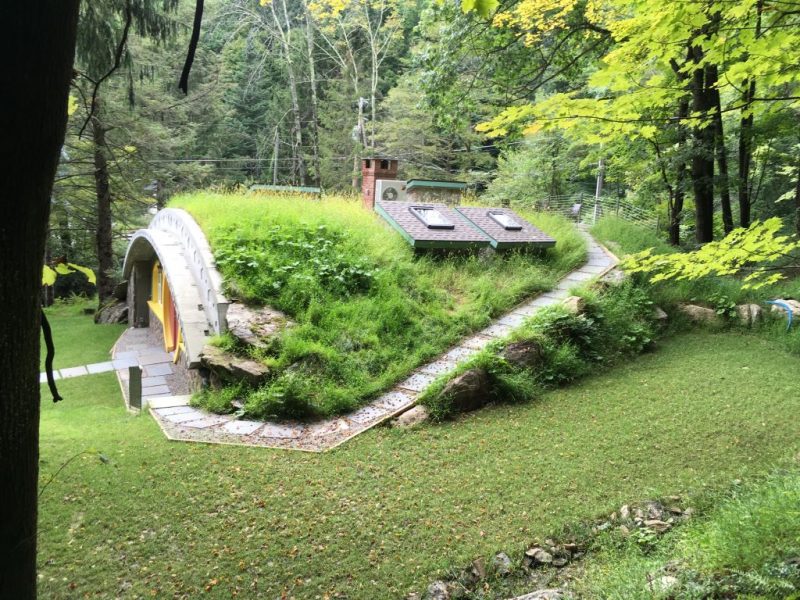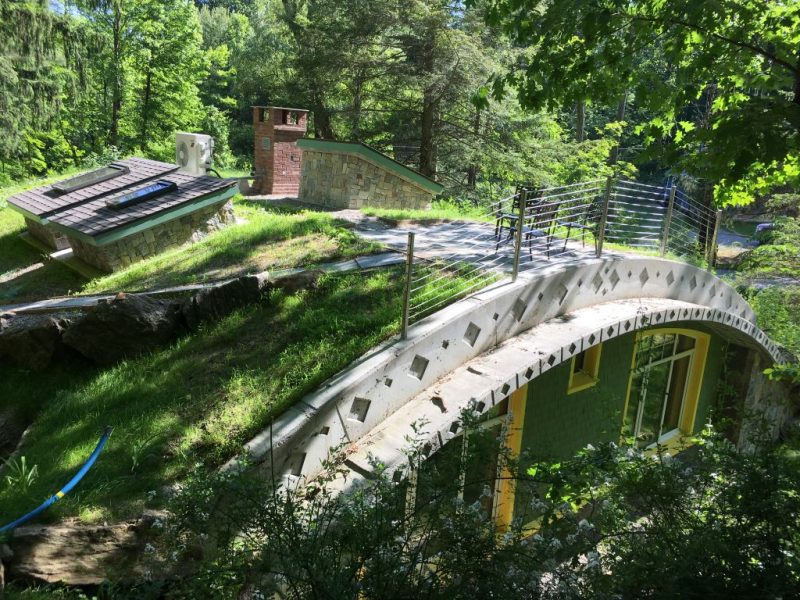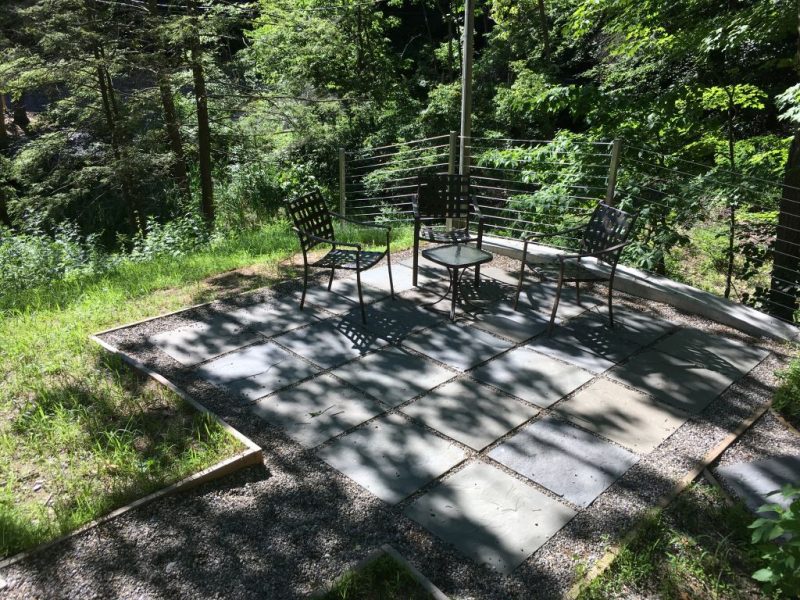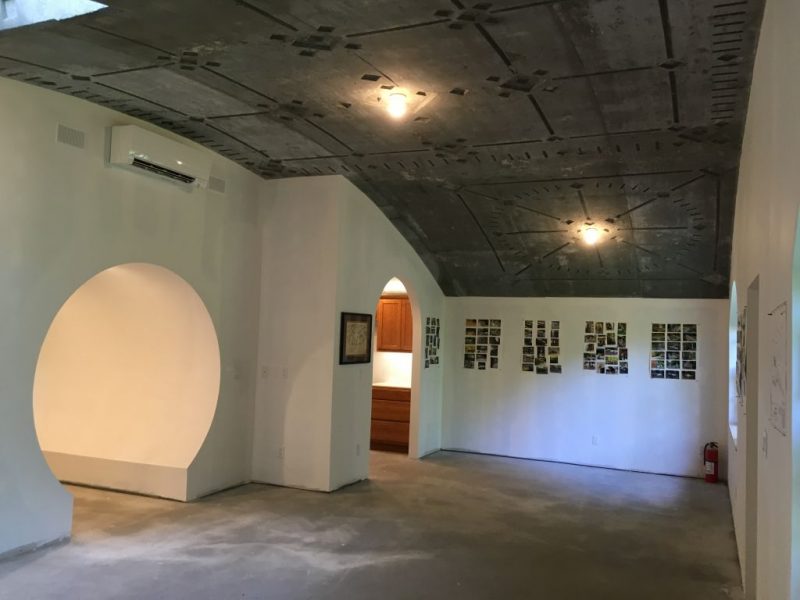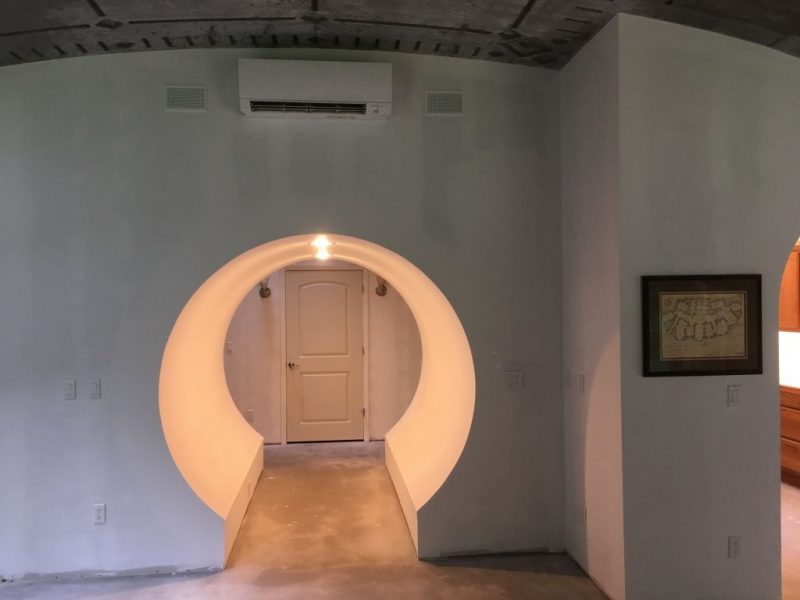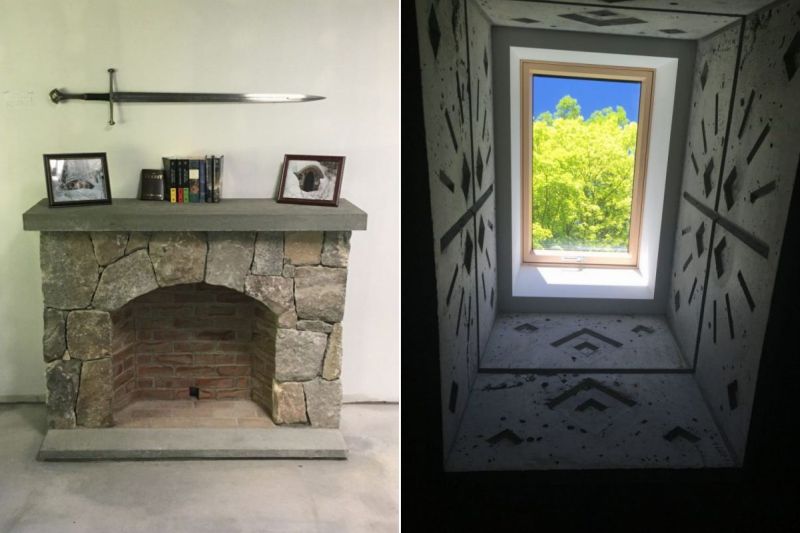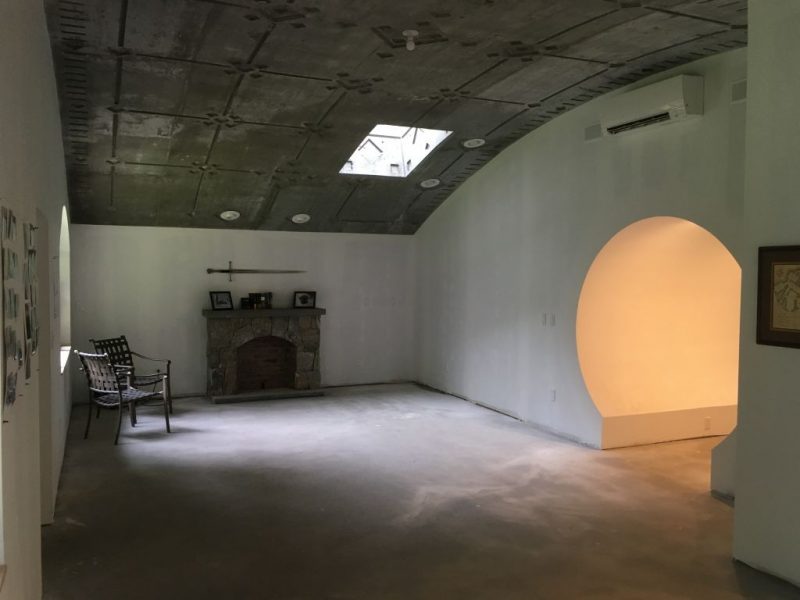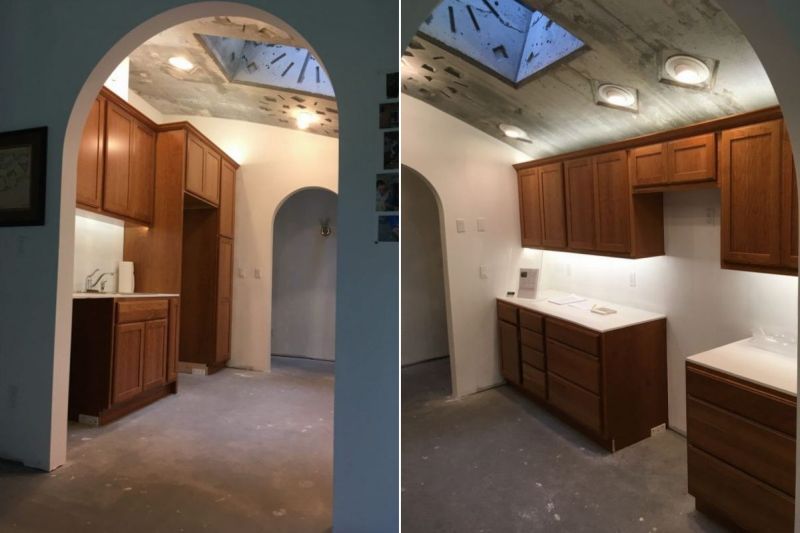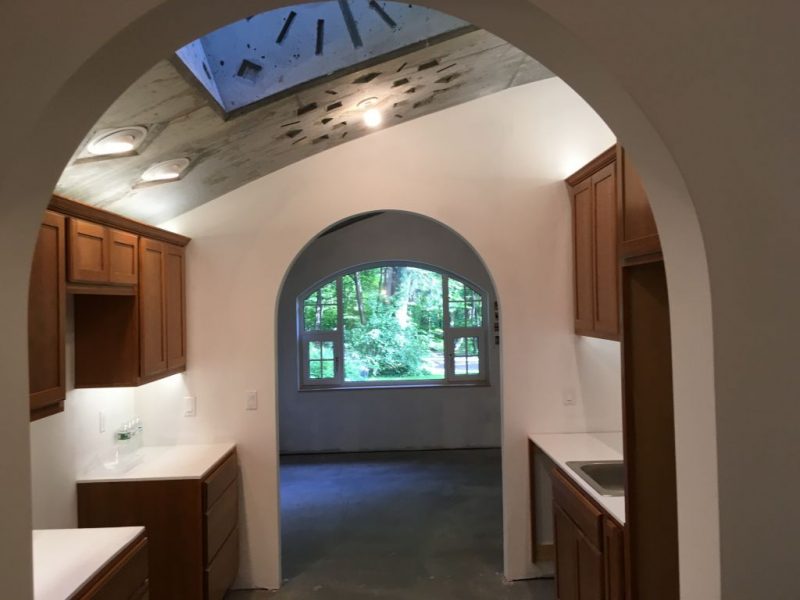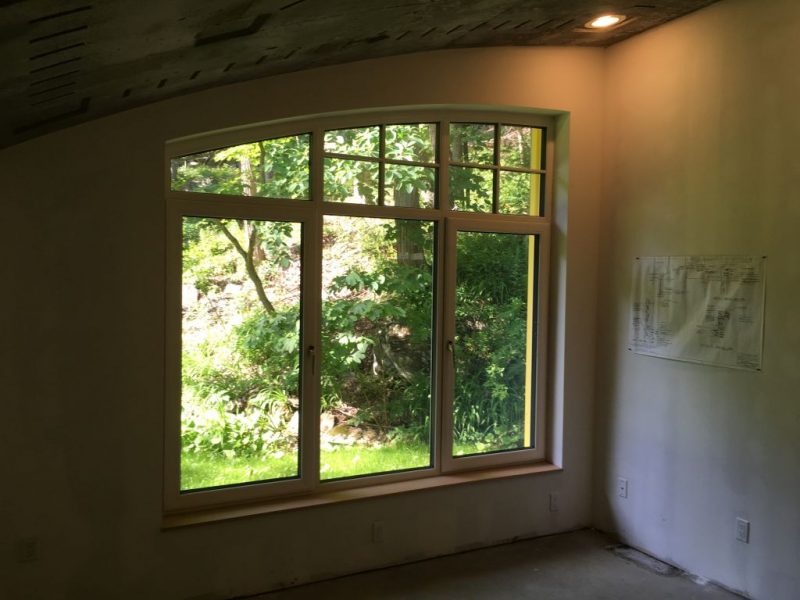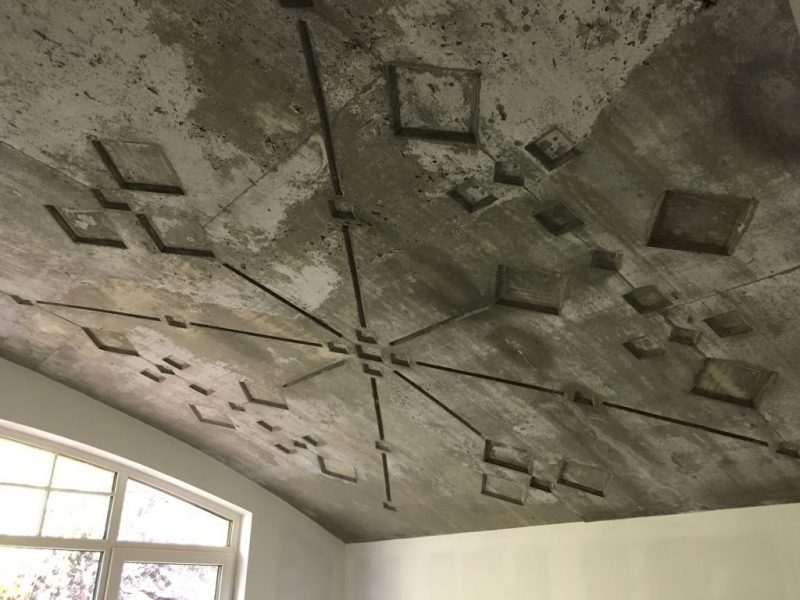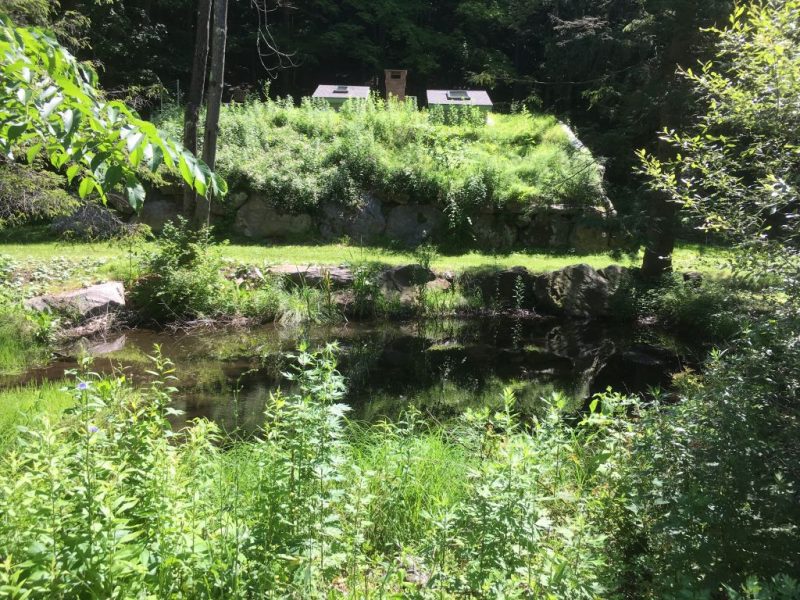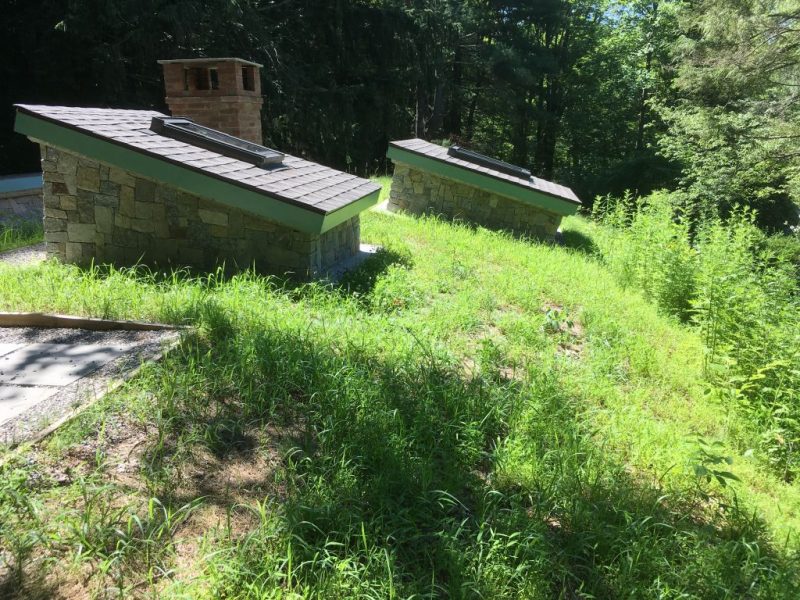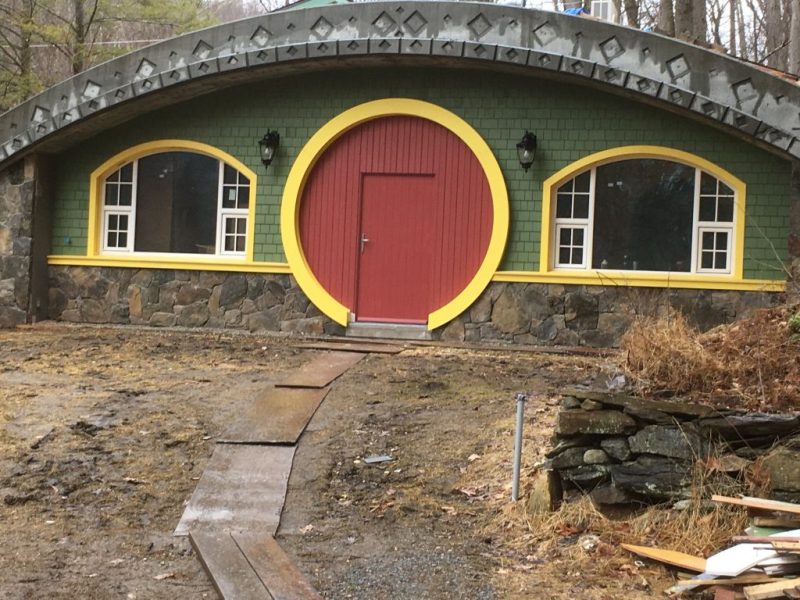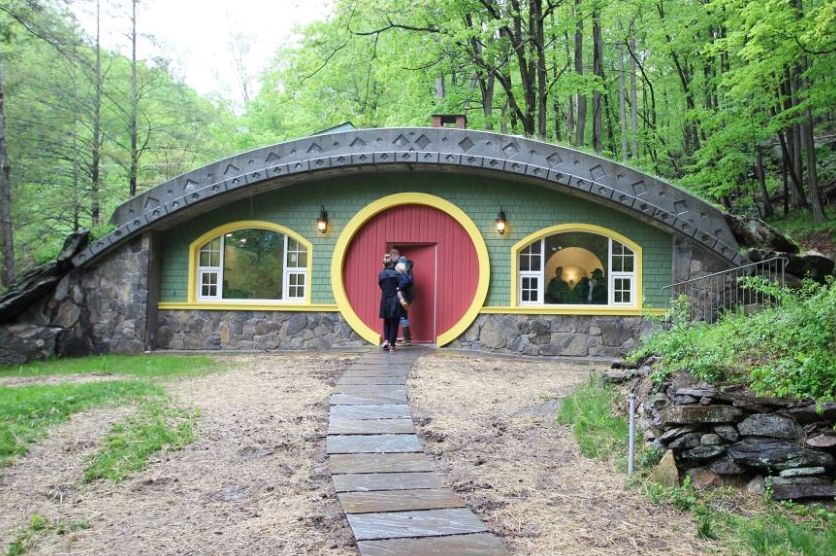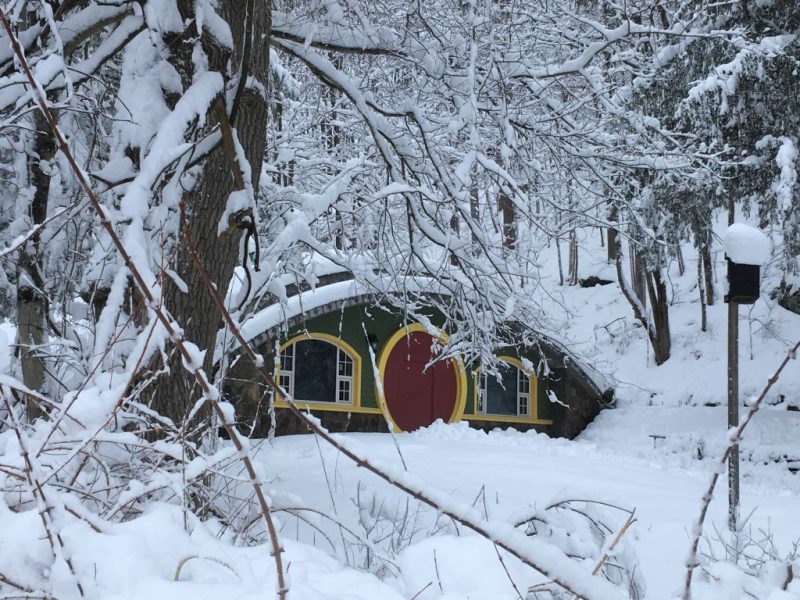 Via: Houzz