Builder John Andriolo of MAG Constructions, fascinated with the idea of a house that follows the sun, commissioned DNA Architects to build the Girasole House (name derived from two Italian words "girare" meaning "to turn" and "sole" meaning the "sun.").
Located on slightly over 700 square meter area in Crace suburb of Canberra, Girasole is a self-sustainable house that rotates towards the sun consuming energy as little as required by a light bulb. Built onto a steel frame with 28 wheels and a pair of silently rotating motors, the Girasole Home figures where the sun is in the sky and rotates towards it throughout the day. The Girasole house can be rotated fully in less than 10 minutes using an iPad.
Designed to demonstrate how use of natural resources can be maximized, the self-sustainable Girasole House features 10.5-kilowatt, 24 solar panels on its slopping roof. Since the house takes maximum advantage of the sun by rotating toward it, the house is capable of generating more than required power and hot water for its residents. The roof and the garage have also been designed effectively to harvest rainwater and fill a 20,000-litre underground water tank, which takes care of all the water needs of the house and garden.
The Girasole House comprises of a large living room, a kitchen with dining area, four bedroom, two bathrooms and three terraces offering great views of the Gungaderra Grasslands Nature Reserve. A peculiar advantage of Girasole Home, which has been very highly insulated to maximize passive heating and cooling, is that it tracks the sun to capture full sunlight during winters and moves away from the sun during summers. Head down for a time-lapse video of the Girasole house turning.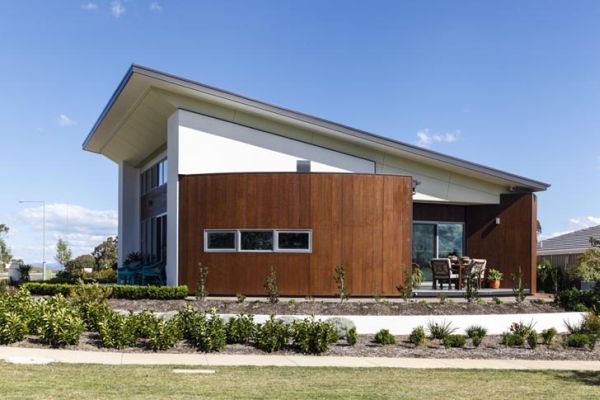 Via: Inhabitat