Most interior design trends change over time, but door trends remain generally the same. Let's face it; traditional doors – while nice – have become tedious and dull. A sliding barn door, on the other hand, offers a whimsical look to any space. Throw in some live edge wood with epoxy resin inlays and you have got yourself an eye-catcher that blends form and function for an astonishing touch.
A union of rustic charm and contemporary design, these sliding doors are magnificent. Live edge barn doors with resin are one of those ever-lasting, youthful home features. They will forever adorn your home with colorful insertions and styles. Now, choosing the perfect live edge barn door for your home can be overwhelming but, don't fret.
Also Read: 20+ River Tables to Buy in 2023 with Guide to Help Make the Decision
We have handpicked some beautiful live edge wood barn doors with captivating epoxy resin inlays to inspire you to change the way your entrance looks. Let's find out which will be best suited to your personal tastes and preferences.
A rustic barn door with clear epoxy resin mimics a river winding through barren terrain.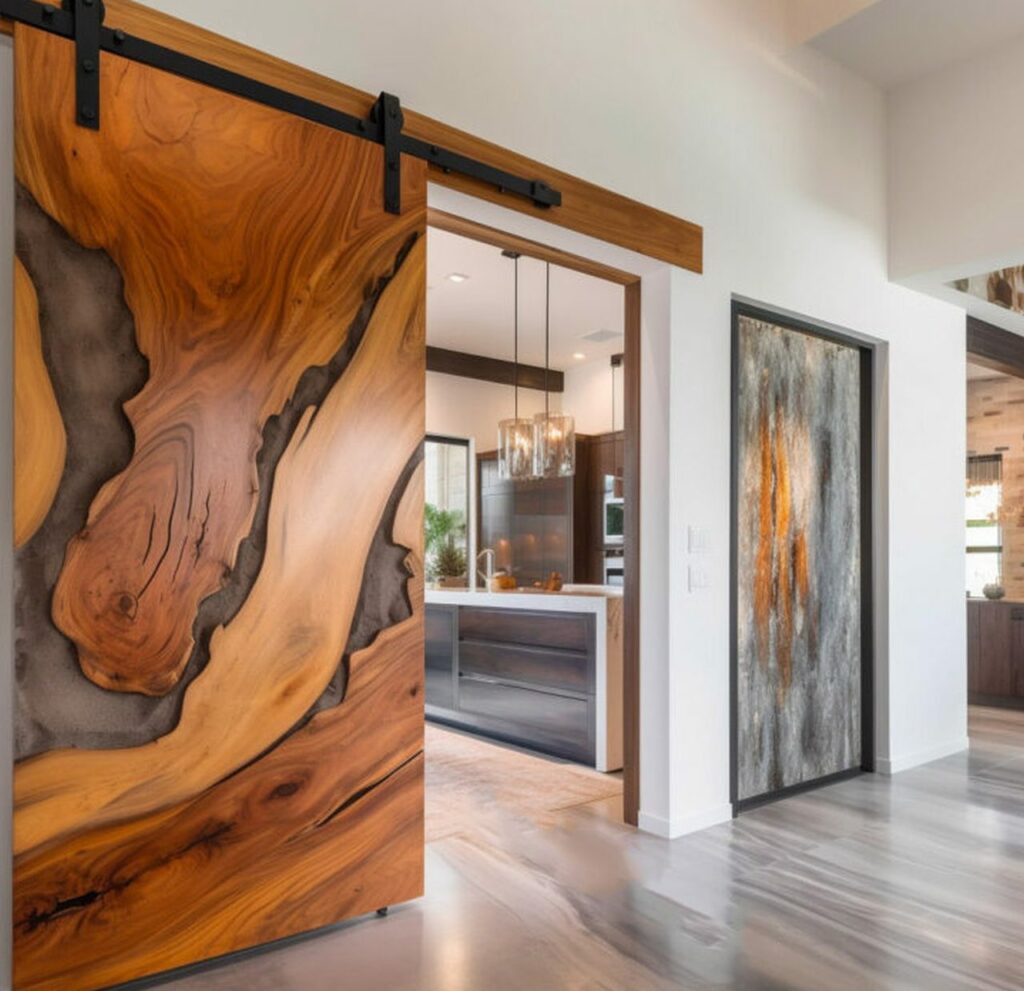 Double live edge barn doors with ocean blue will evoke deep-diving experiences.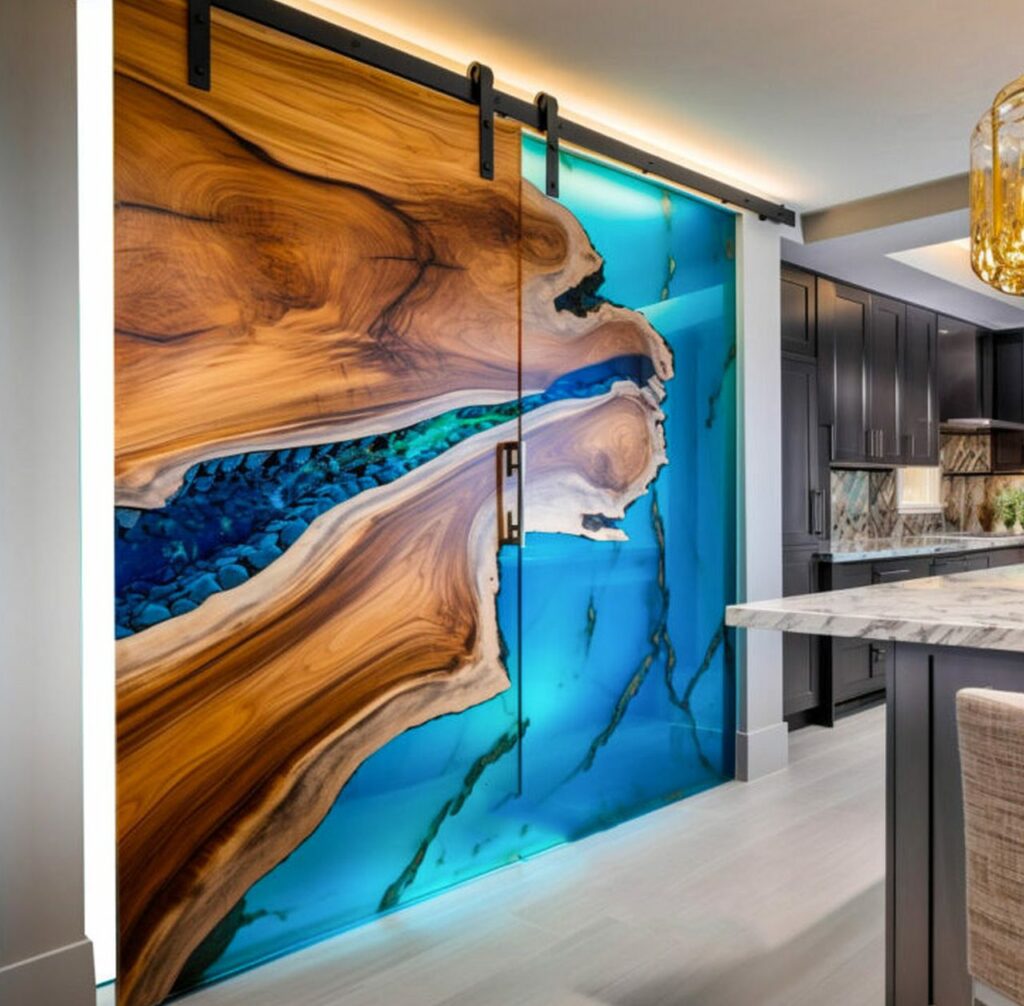 Ponds and river become the stars of this single live edge barn door with sparkly blue epoxy resin insert.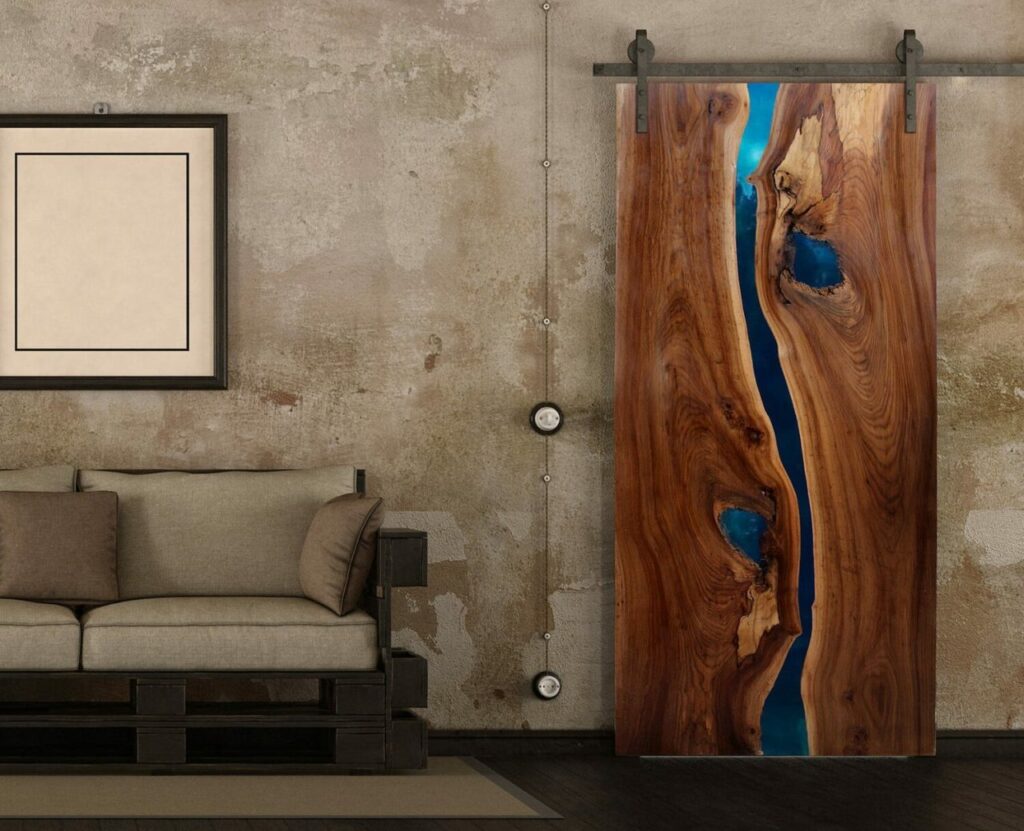 Seagrass around the rough wood edges, this sliding door adds a whimsical aura to your home.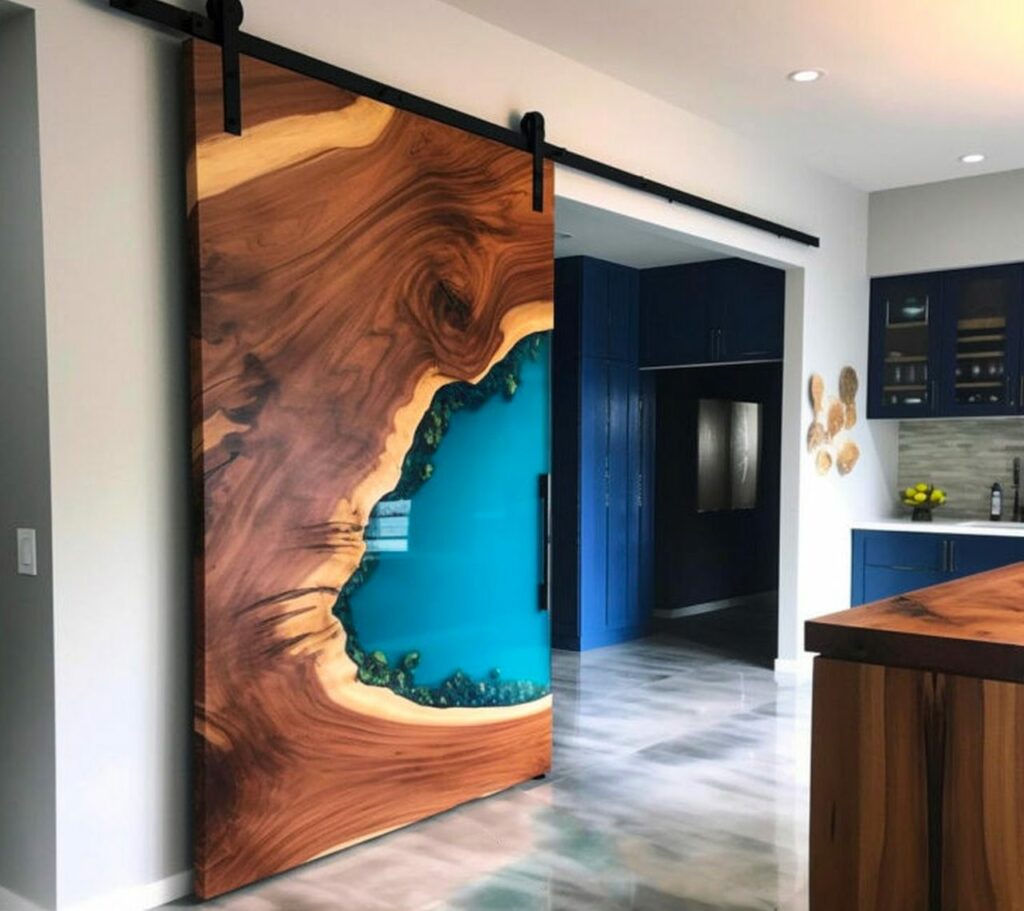 Spruce up your bathroom space with this rustic yet elegant sliding resin door.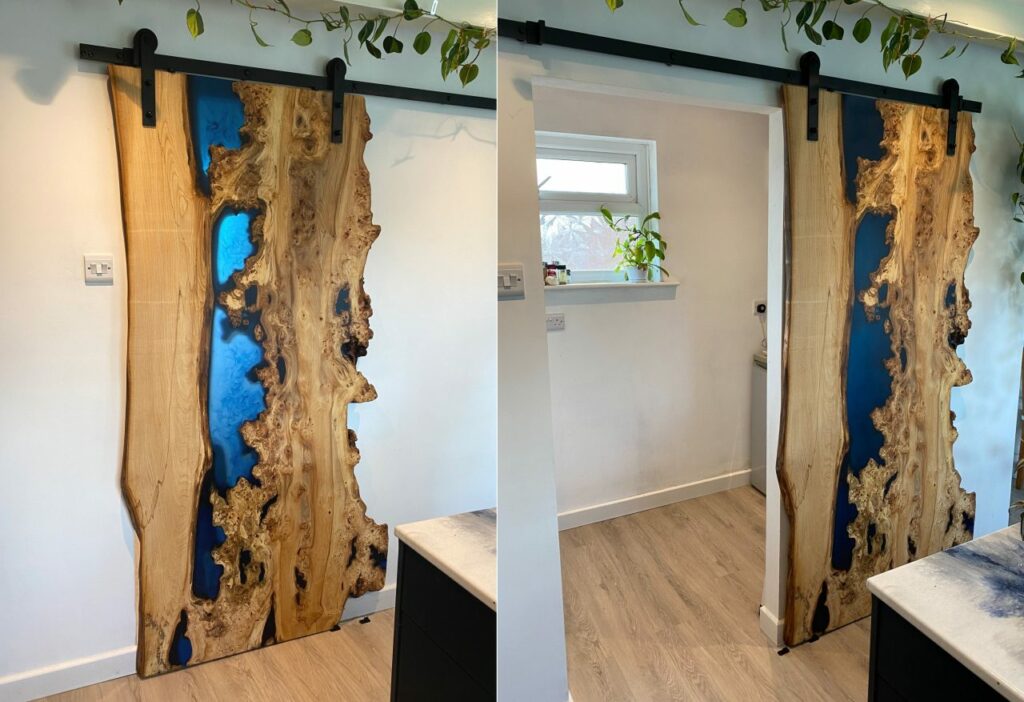 A frozen blue lake is what you'd be thinking every time youglance at this live edge barn door.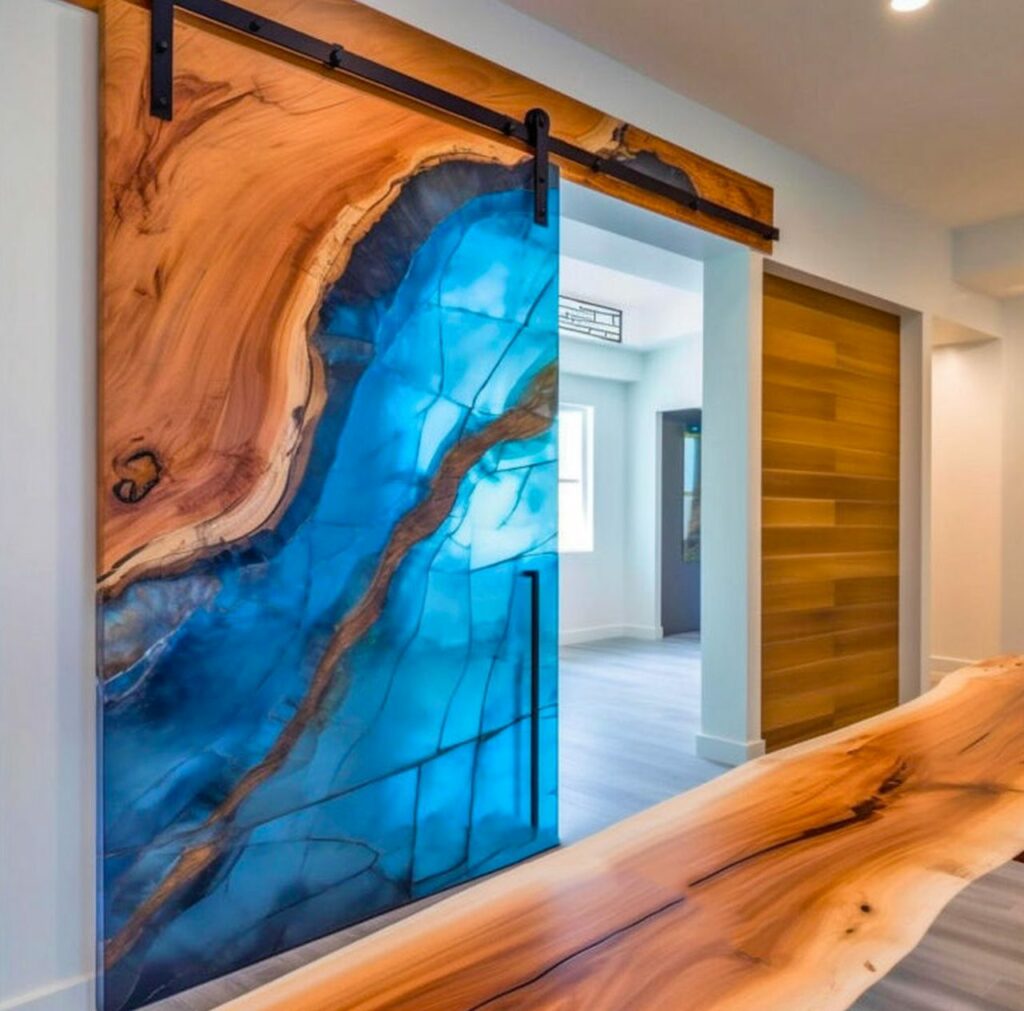 Another ocean-inspired barn door with live edge wood has a distinct charm to it.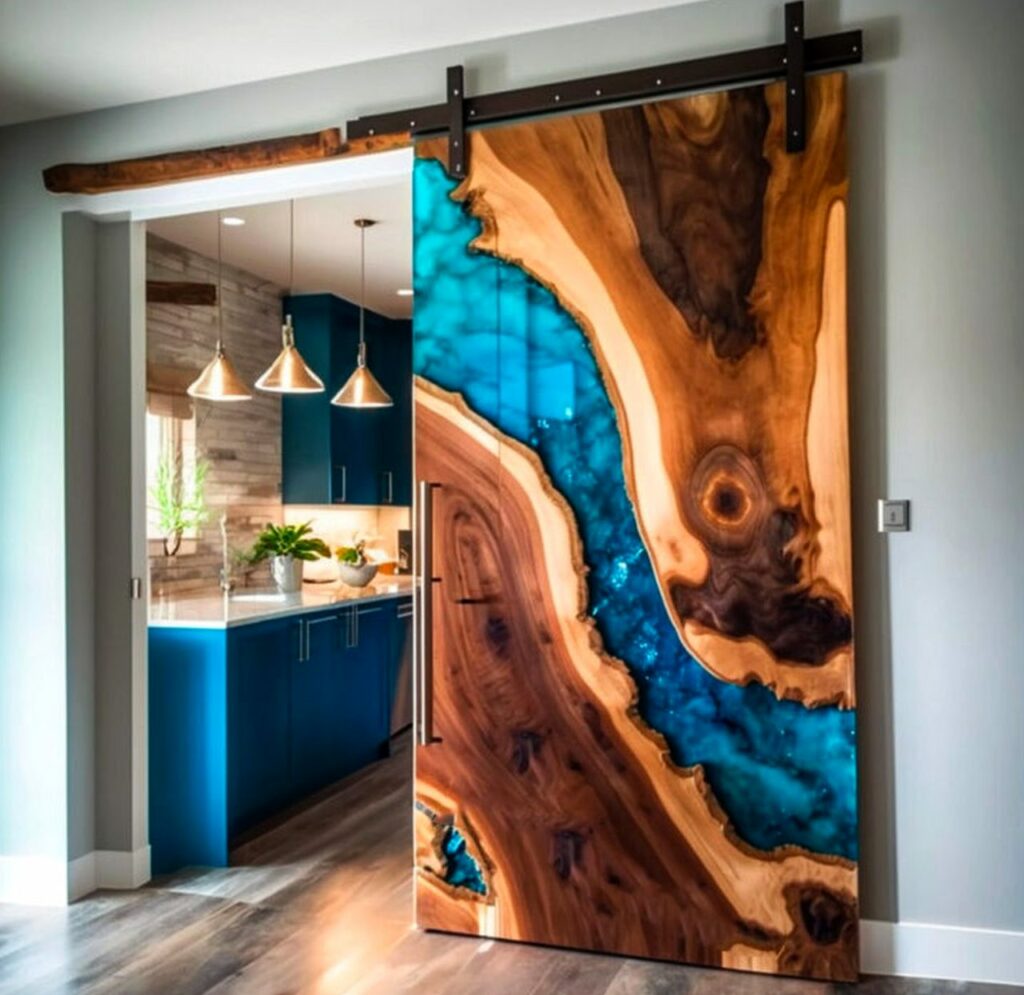 This live-edge barn door inspired by fall foliage has a charming seasonal allure.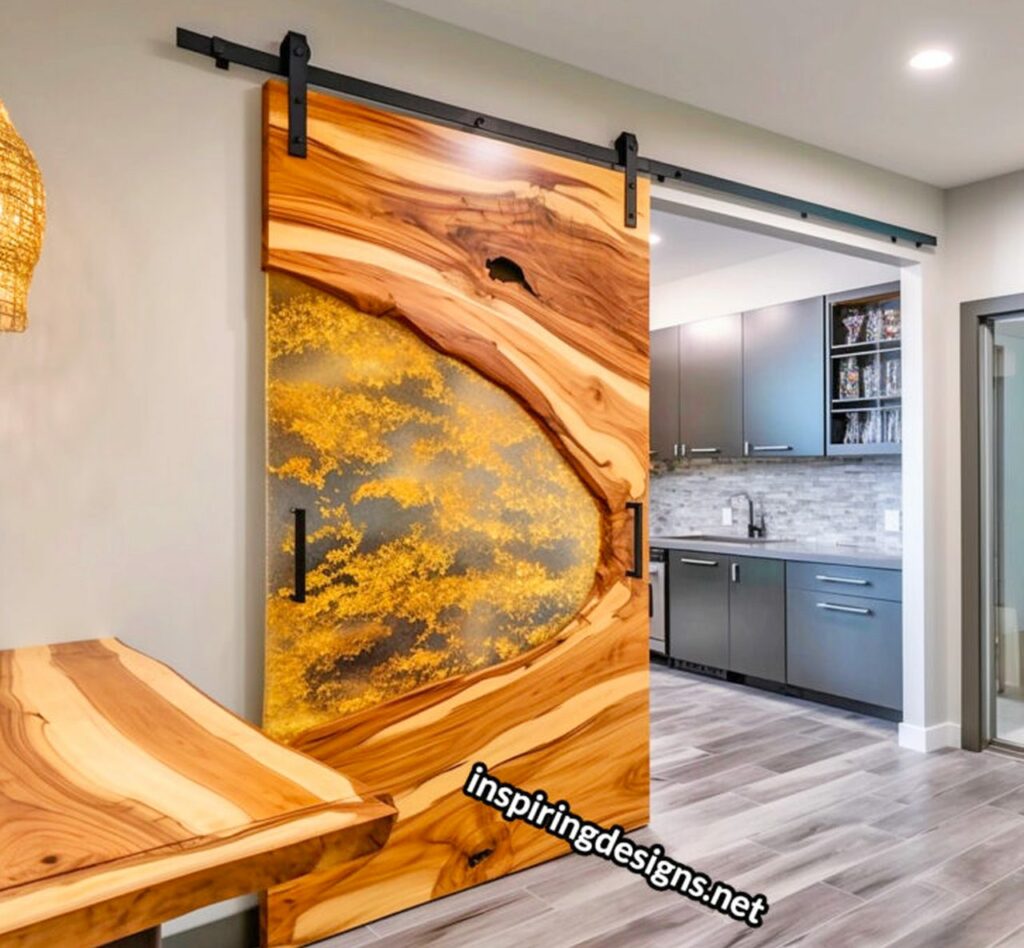 These double black resin river live edge barn doors are the perfect entrance to a hidden kitchen.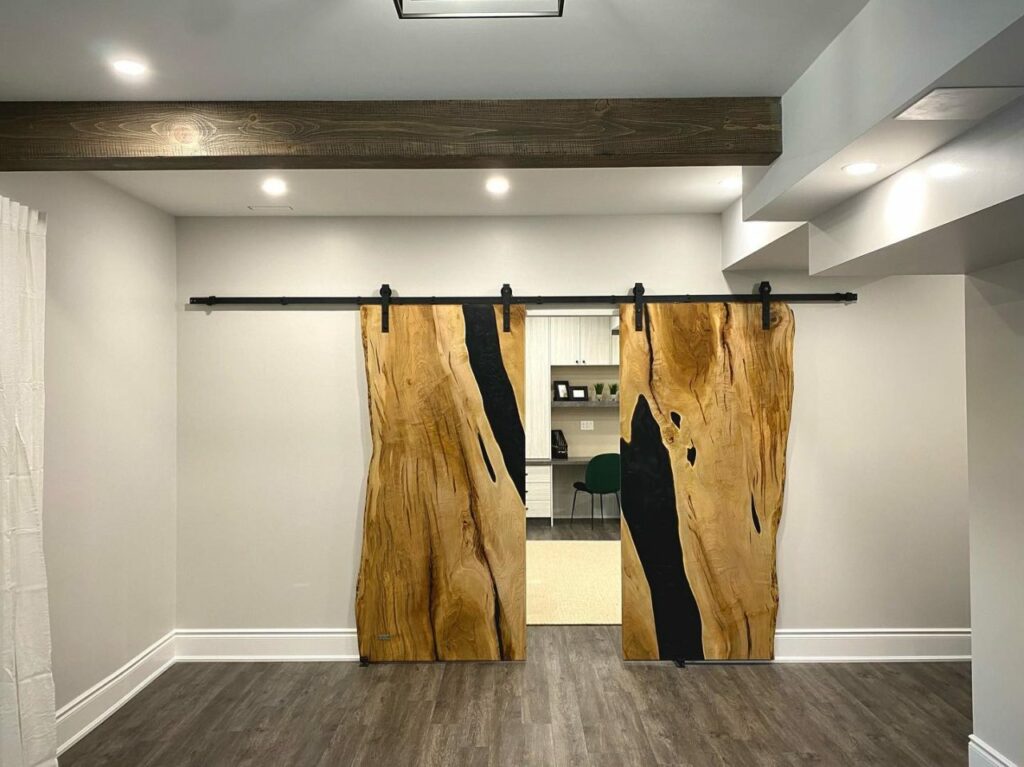 This exquisite live edge epoxy resin barn door is a mirror of deep-sea coves.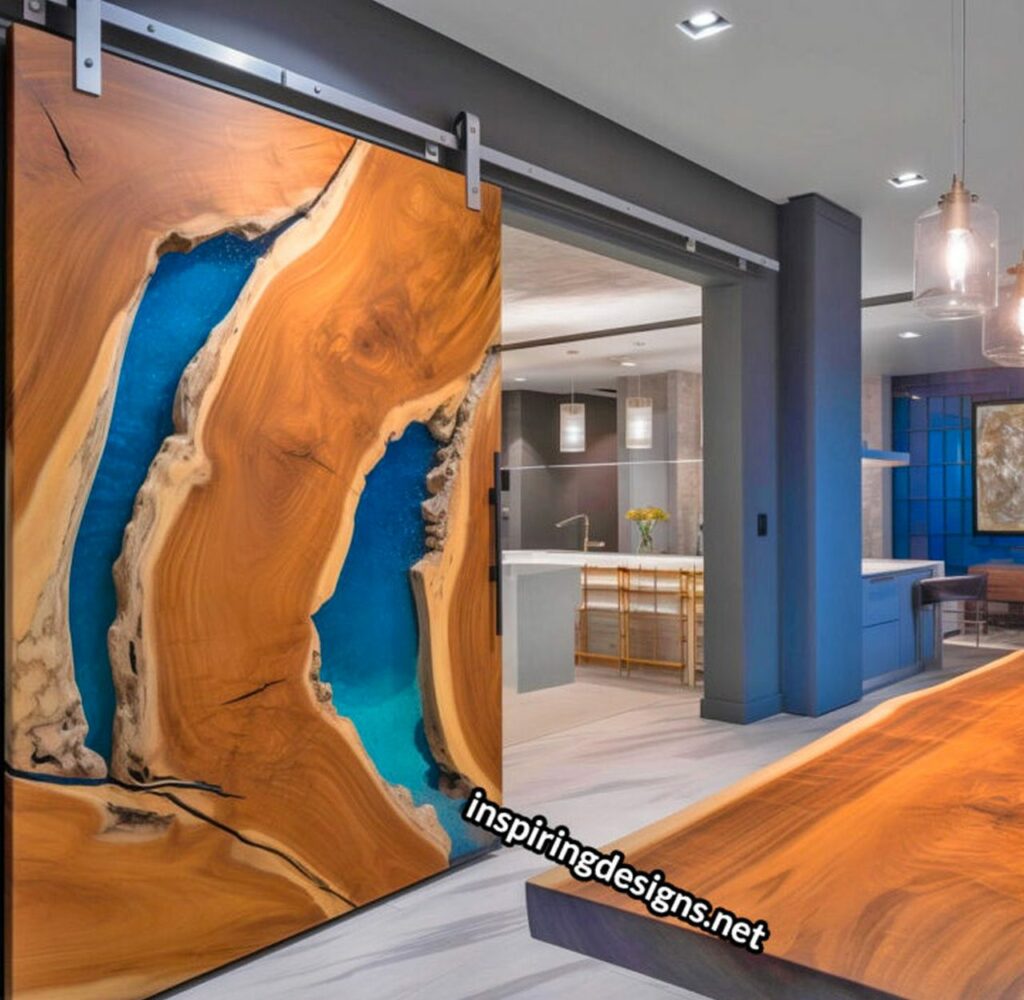 Clear resin on this live edge sliding door mimics a crystal mountain river winding through valleys and troughs.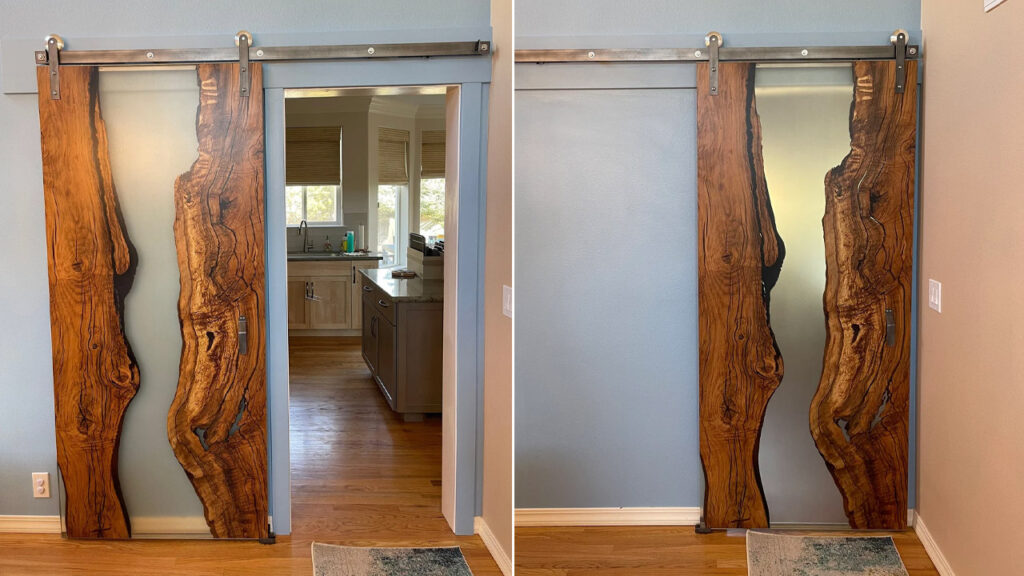 This clear resin live edge wood barn door is perfect to conceal a kitchen or a bathroom draped in mystic charm.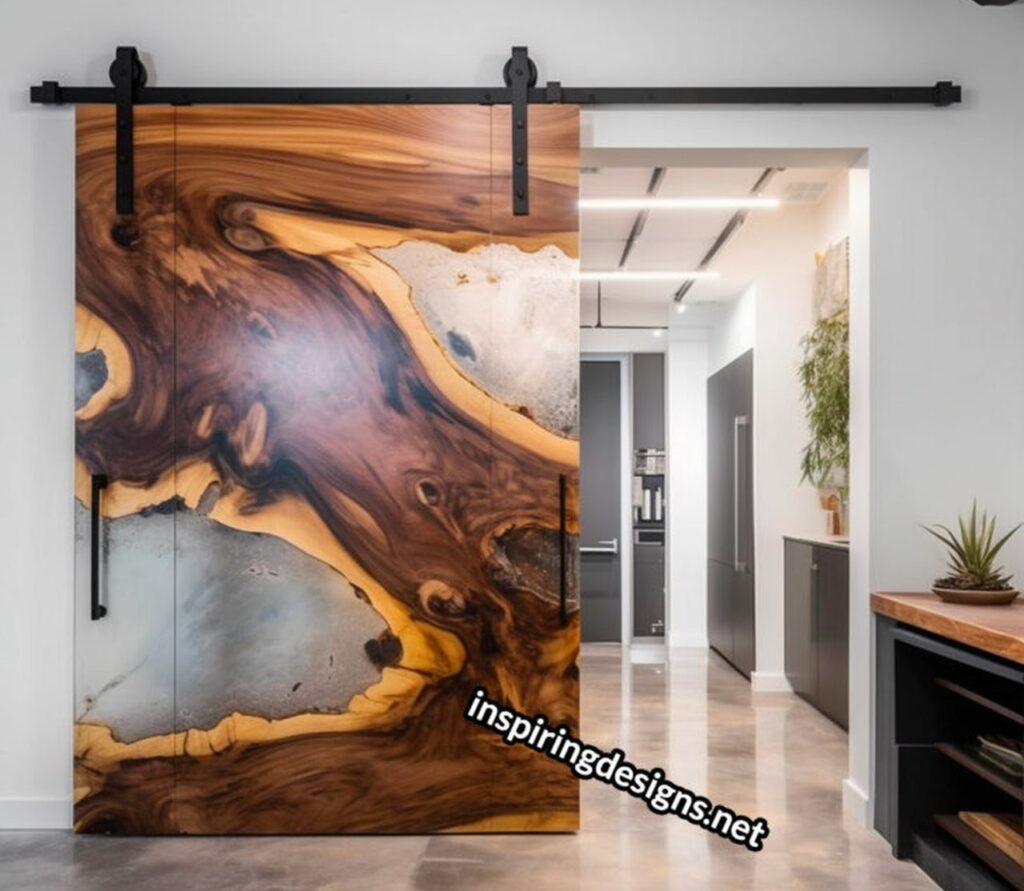 This blue forest live edge sliding door has a certain mysterious glamor that elevates your interior instantly.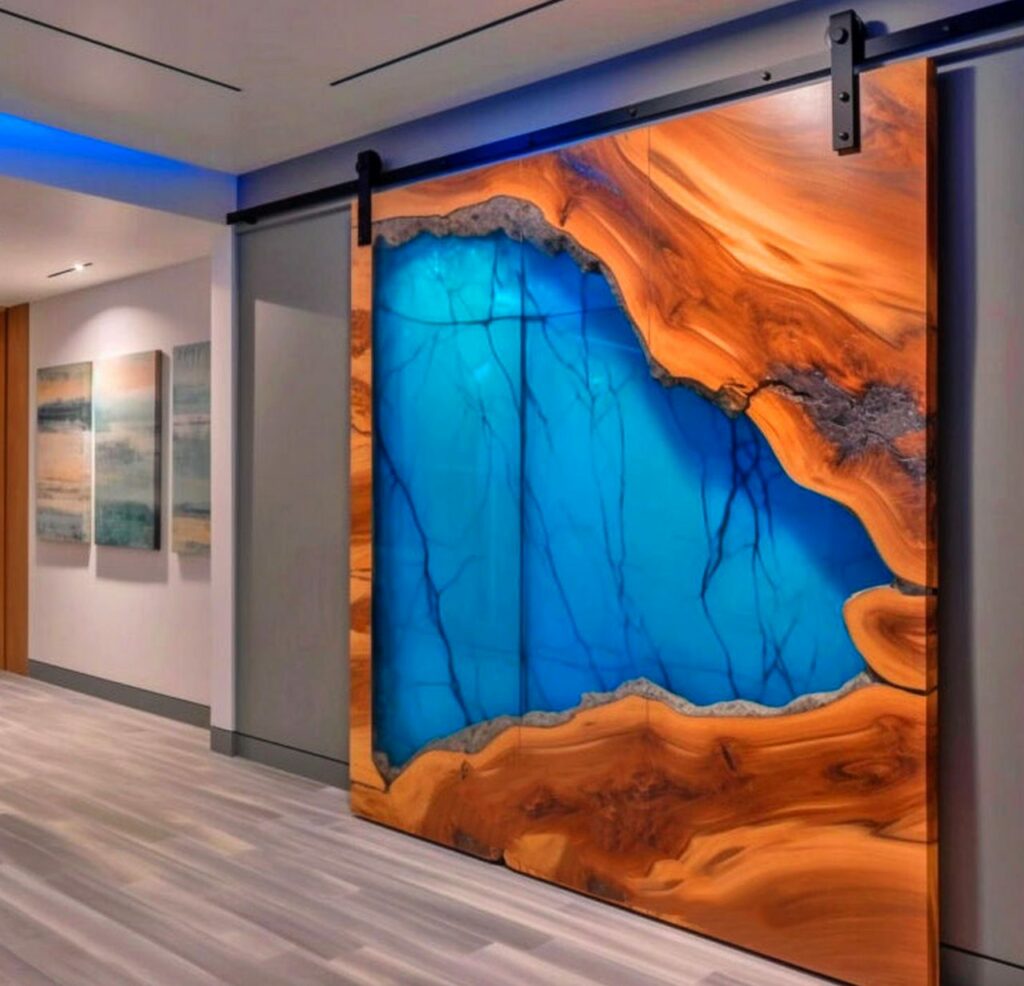 These ocean-inspired blue resin live edge barn doors are impeccable additions to modern homes.