Das Panorama, a woodsy-chic hotel located in mountains of Caldaro, Italy got a fresh contemporary spin, thanks to the design firm NOA. Matching its wooden façade, roof and balustrade, the NOA architects have created a wooden cabana on the terrace of room 701 at the hotel. It is an outdoor bedroom with a bed that can be used by guests for sleeping under the starry sky if they wish. Its pergola-like shape and hidden lighting make it an inviting place for visitors to enjoy the nightscape while lying sluggishly on the bed.
The people with a liking for star-gazing will find it a loving structure, as they will get the full chance of stepping out of the hustle and bustle of modern world. This cabana has been designed as an extendable structure from seven wooden frames that make up a pitched roof and a sliding inner wall for privacy. The white drapes and bedding suits spruce up space and make it a cozy outdoor cabin.
Also Read: Stunning infinity pool with a wonderful view at Hotel Hubertus by NOA
It is also an inspiring idea for people who want to add some modern sensation to their outdoor decks. It can be a reading place or a comfy bedroom with clean views of the surroundings and sky.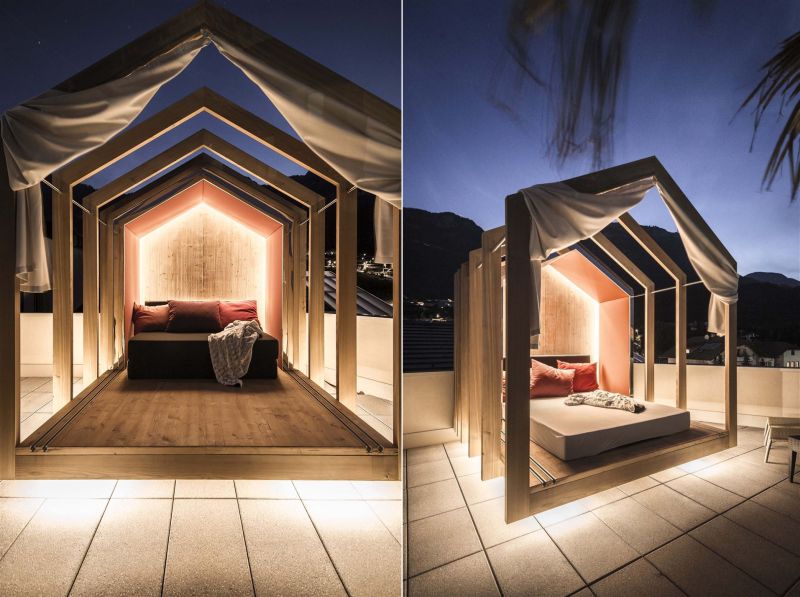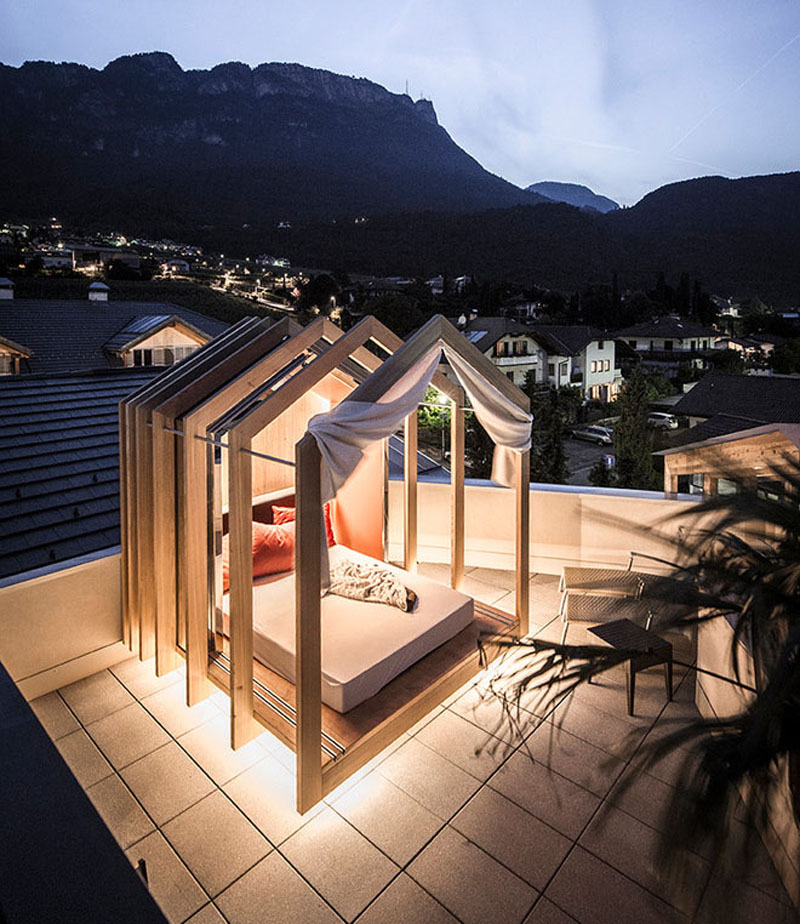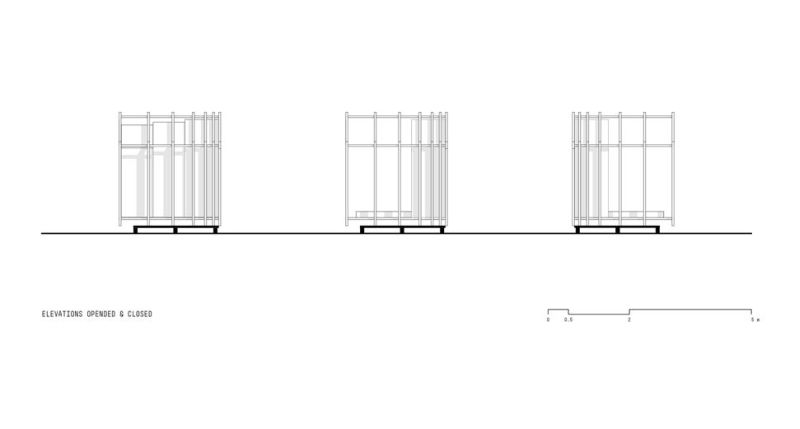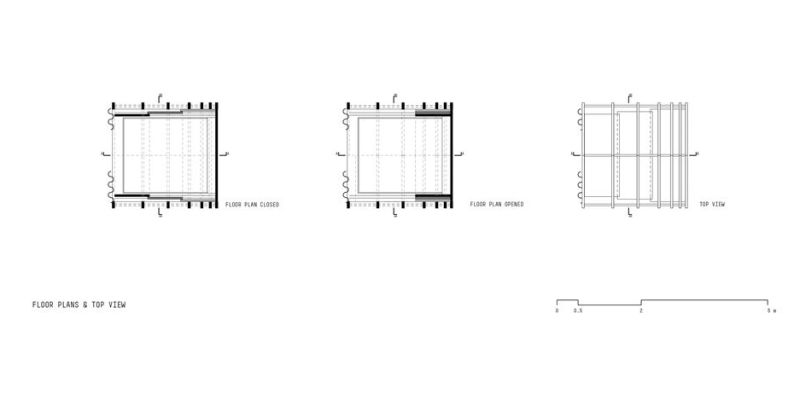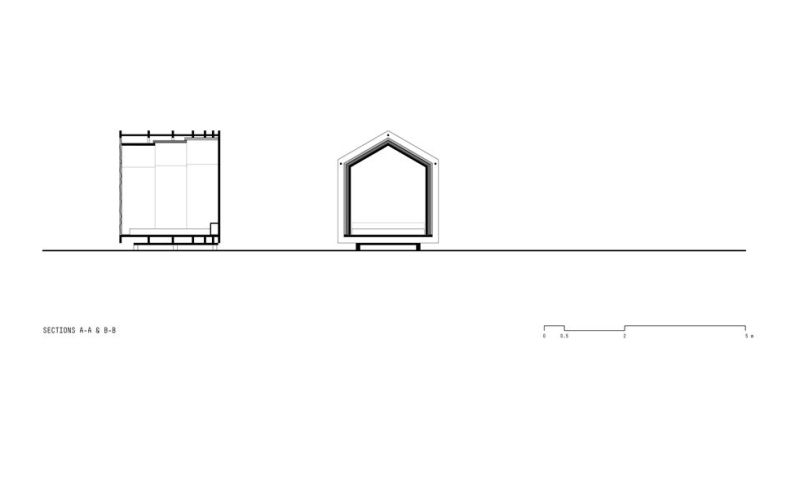 Via: Contemporist