How about owning a floating tiny house in the heart of London: If it sounds like an idea, the Olive, a 59-foot boathouse in London, England is up for grabs. The boathouse is presently docked at the Battlebridge Basin on Regents Canal and comes complete with a fully insulated hull and two rooftop solar panels promoting green living.
Despite having a tiny footprint, the boathouse can easily accommodate multiple people and is fully equipped with all modern-day facilities. The narrowboat has a kitchen, bathroom and bedroom, and is fully accoutered for both long-term shoreline mooring and continuous cruising.
The boathouse comes with an open floor plan and airy interior spaces to make your stay comfy. It is furnished with wood and also has a charming outdoor sitting area to take a relaxing sunbath.
A double glass door welcomes you inside the boathouse and eleven windows dot the exterior of the home also allowing natural light inside. The inside of the boathouse comprises a two-seater dining and a sofa, which lies next to the kitchen.
The kitchen is equipped with oak-faced cabinets, Fenix worktops, and all-new integrated appliances. Long Countertops flanks on the kitchen offer plenty of space for the user to cook and prepare meals. In addition, there is also a multi-fuel store that sits in the kitchen.
On the opposite side of the kitchen is a sun-kissed bathroom with a quadrant shower, countertop sink, and an eco-friendly composting toilet. A 400-liter water tank under the bow deck provides ample water for showering and other facilities.
Also Read: This Wind and Solar-Powered Carbon Neutral Treehouse Offers a Serene Escape
A bedroom is located at the rear of the boat and additional storage space is also available underneath the double-size bed. Also, the designers have made a shelf-like compartment to incorporate other materials in the dining area.
The bathroom and kitchen are both docked in white tiles creating a cohesive and calming aesthetic. The boat features a 2019 Canaline engine, which can be accessed either externally from the rear stern or through a hidden door in the bedroom. The boathouse is currently available at £125,000 ($172,450 approximately) and can be accessed through Aucoot.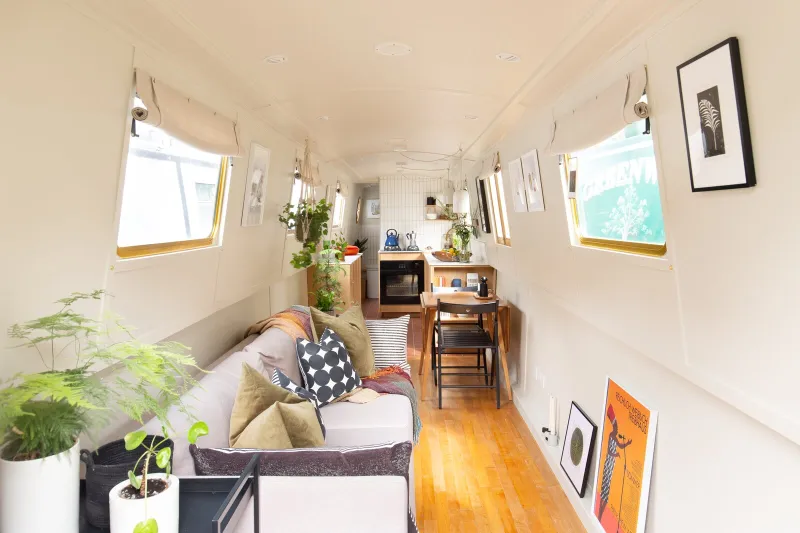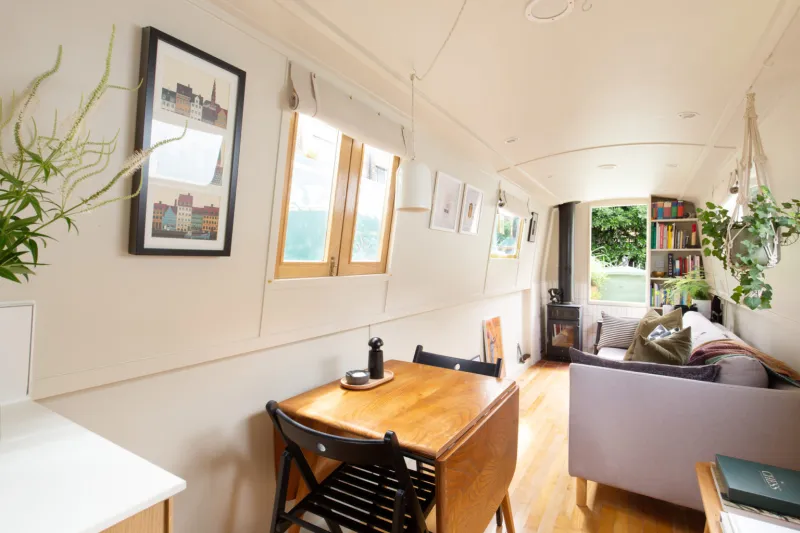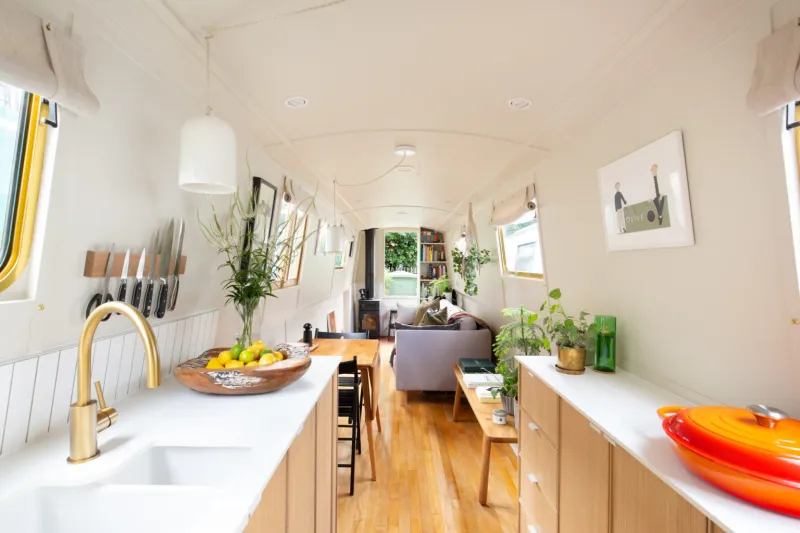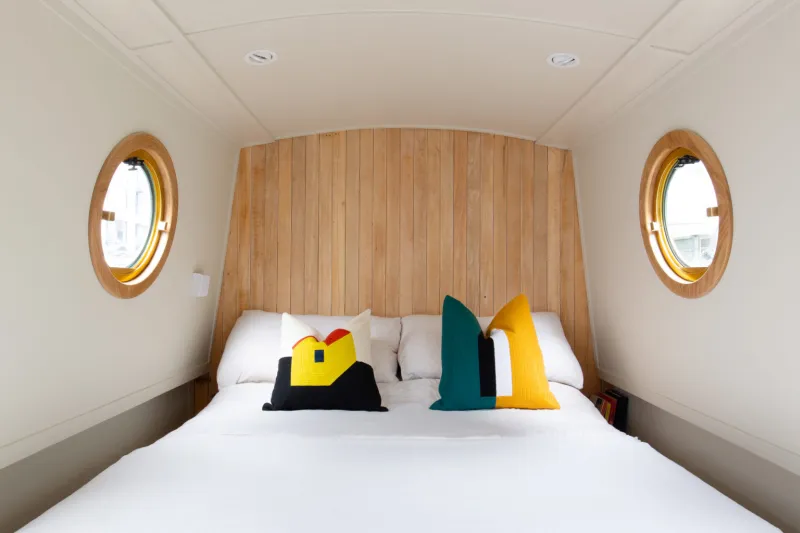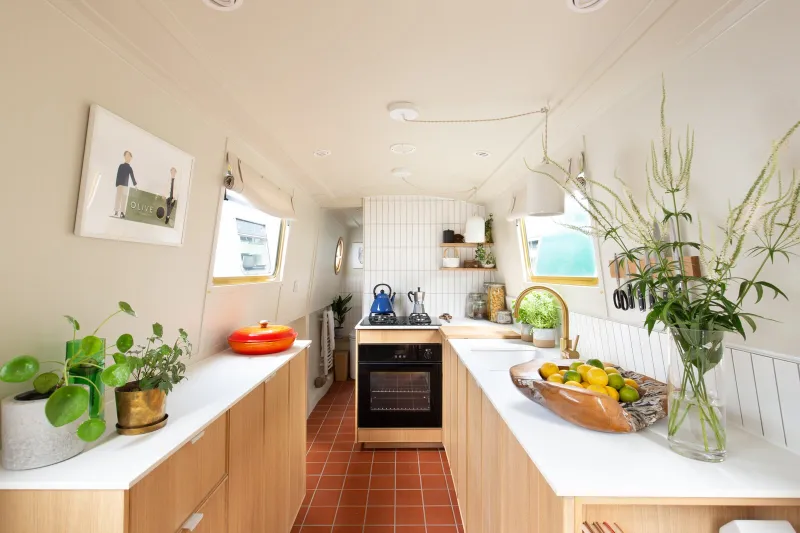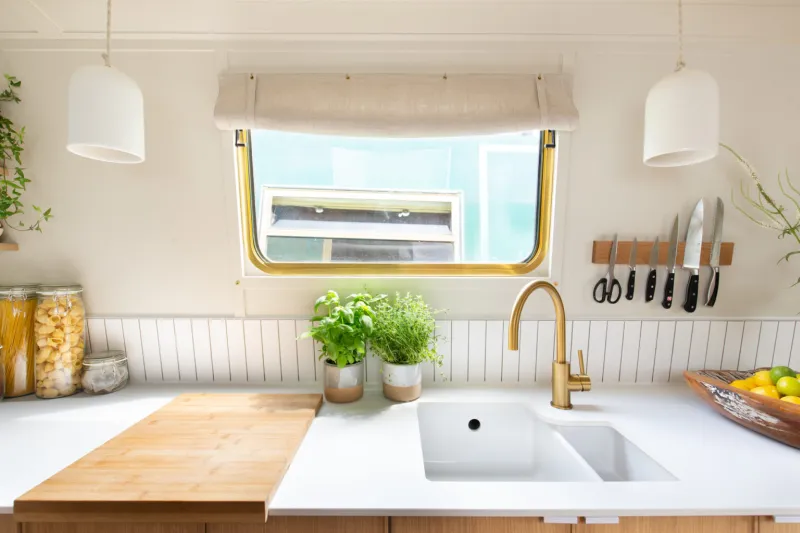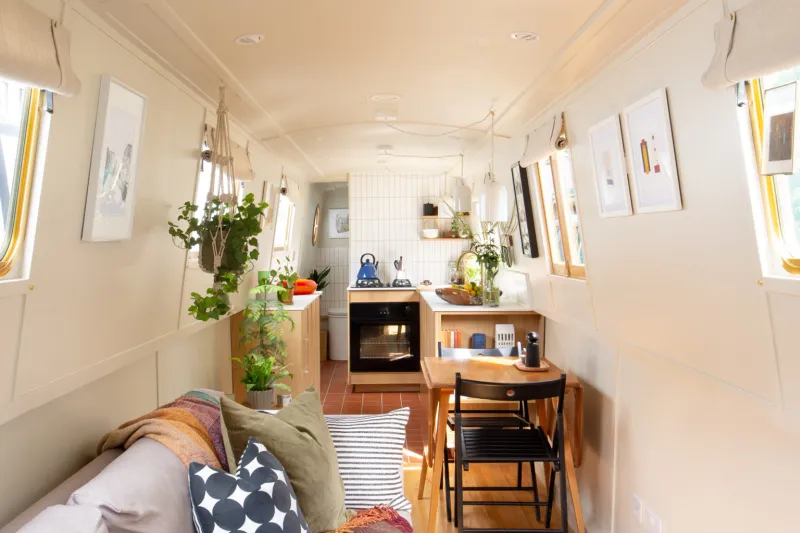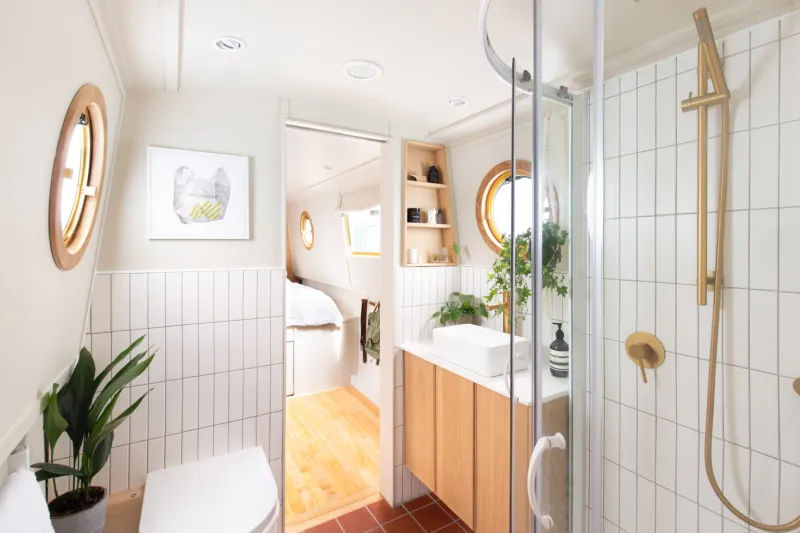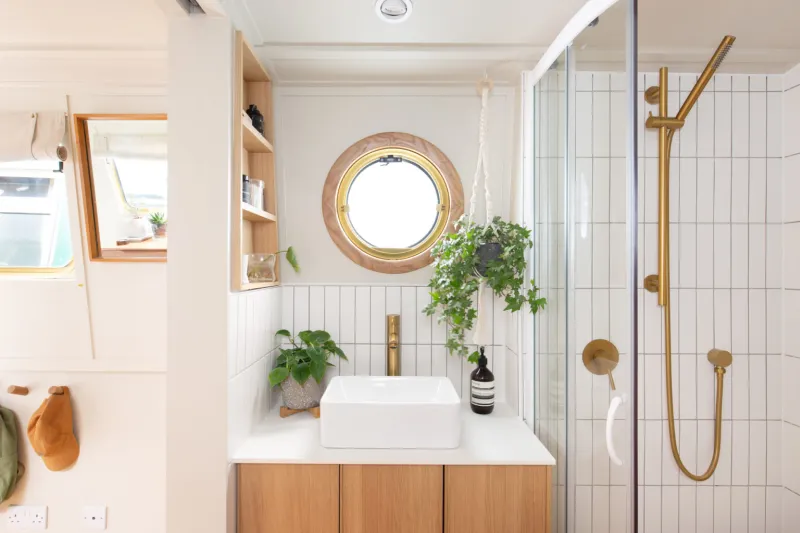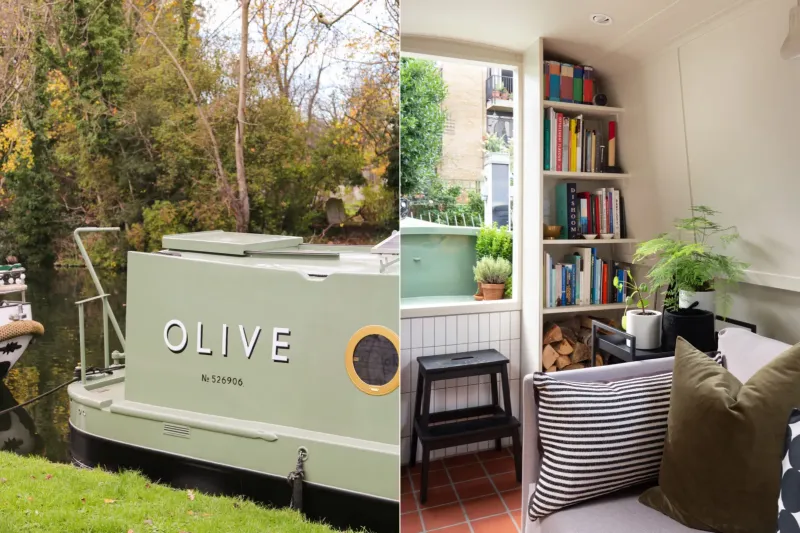 Via: Dwell