If you are tired of living in a metropolitan city and desperately want a vacation, this solar-powered Canopy Treehouse is the one you should immediately check into for a memorable time. Spanning 350-square-feet at Littlefield Retreat in Sanford, Maine in the US, the Canopy Treehouse is bliss for countryside lovers.
The treehouse is an eco-luxury for travelers as it takes care of most of its power requirements through wind energy. Additionally, it has 150 solar panels installed to meet additional energy requirements.
Continuing on the green credentials, the Canopy treehouse is designed and build ground up from recycled and reclaimed material. A spiral staircase leads one to the door that is made from locally surfaced wood to reduce the treehouse's carbon footprint. The treehouse is also super-insulated with ultra-efficient heating and hot water.
The Canopy Treehouse can accommodate up to four people and is hallmarked by two bedrooms, a bathroom and a kitchen. The fully-fledged kitchen features a refrigerator, stove, oven and coffee maker to make your stay comfy. In addition, there is a dinnerware, silverware, wine glasses, cookware, and all other essentials. The highlight of this treehouse is the large deck supported by a giant pine tree which offers outdoor seating space.
Also Read: This Treehouse Rental in British Columbia has Inviting Interiors
The kitchen is docked up with wood beams and butcher block countertops. Furthermore, it features under-mount sinks. The staircase leading to the loft bedroom is made up of locally surfaced lumber, while the porthole window permits abundant natural light.
The visitors also get a private dock with a canoe for paddling and fishing in a nearby location. The pond is stocked with brook trout. Moreover, one can also engage in cross country skiing during the winter months. This treehouse offers guests an opportunity to live for a few days with a smaller footprint but without sacrificing beauty or comfort. The Canopy Treehouse is currently available for rent through Airbnb at roughly $430 a night.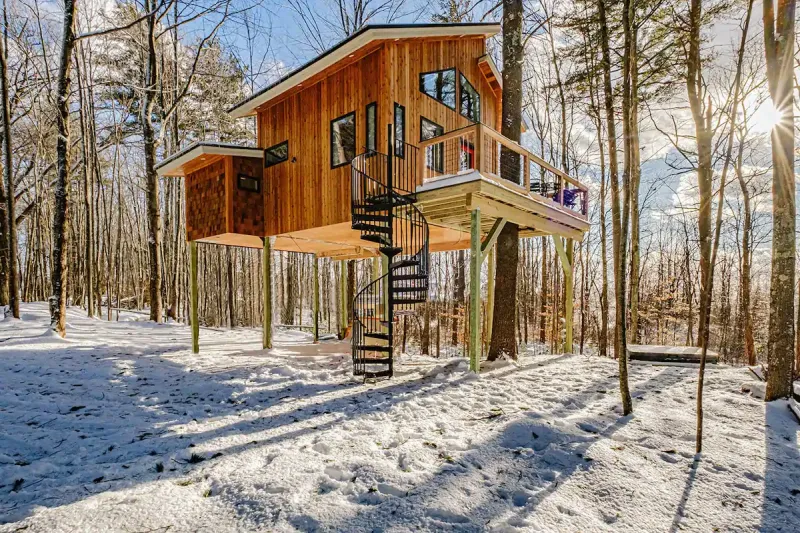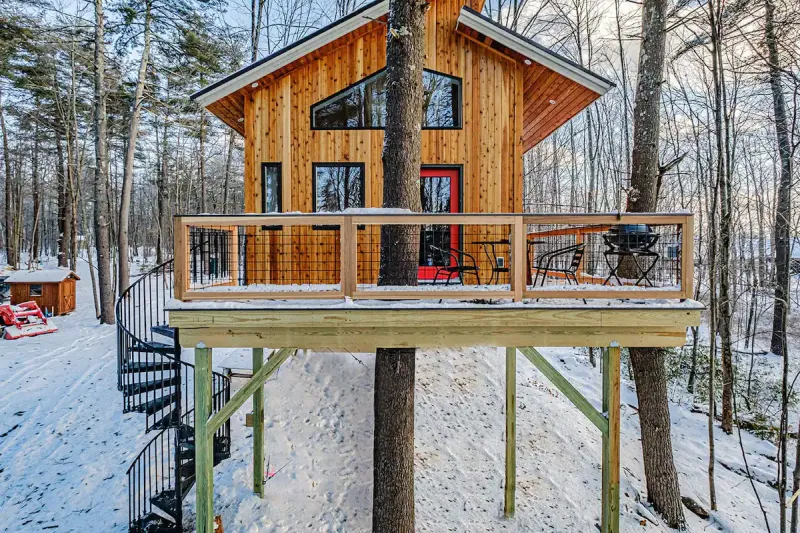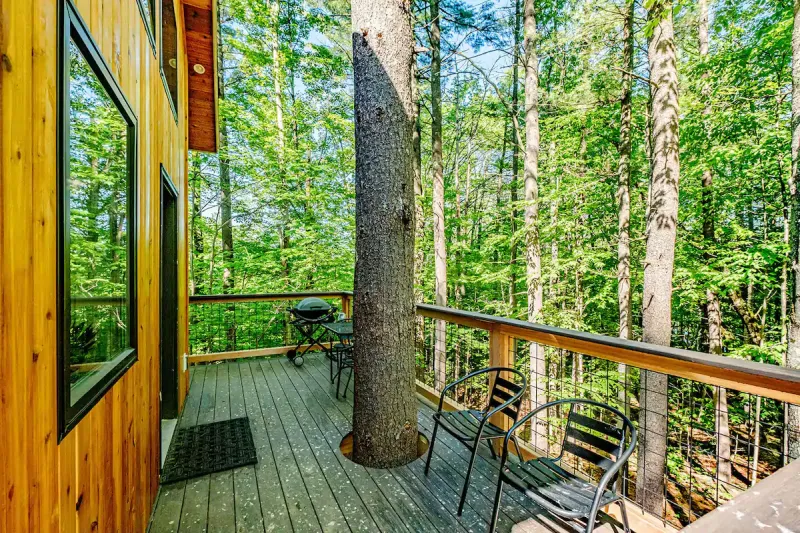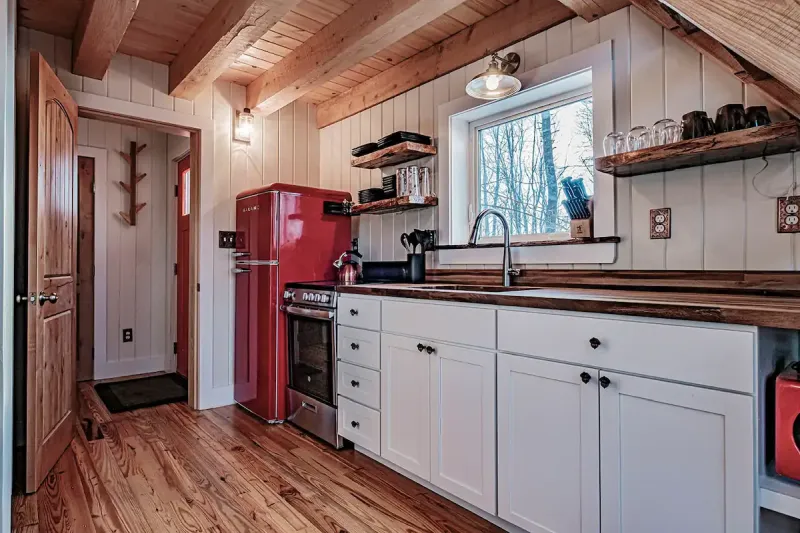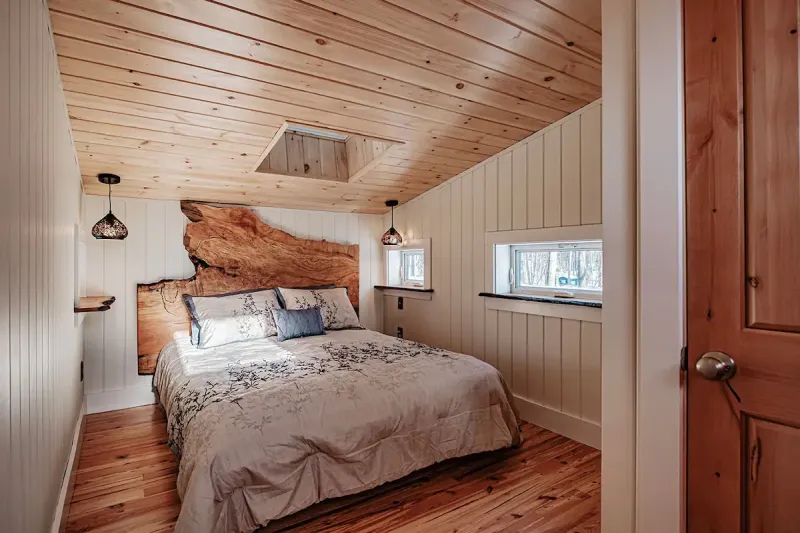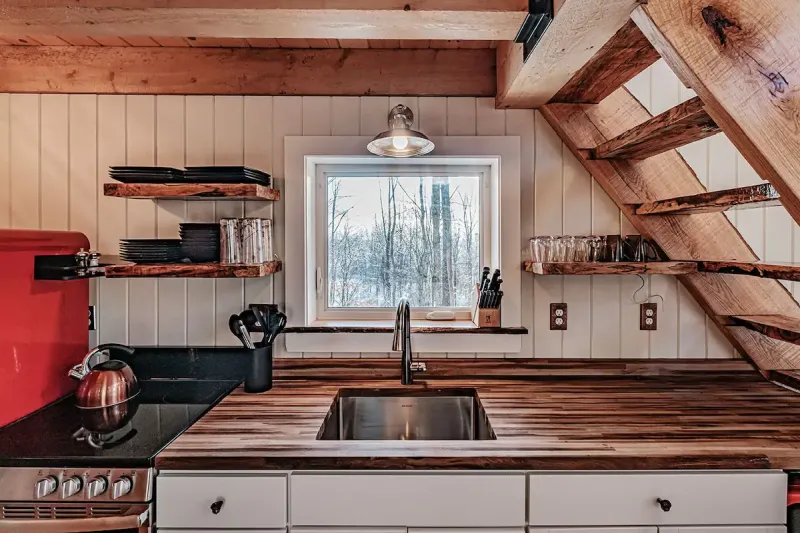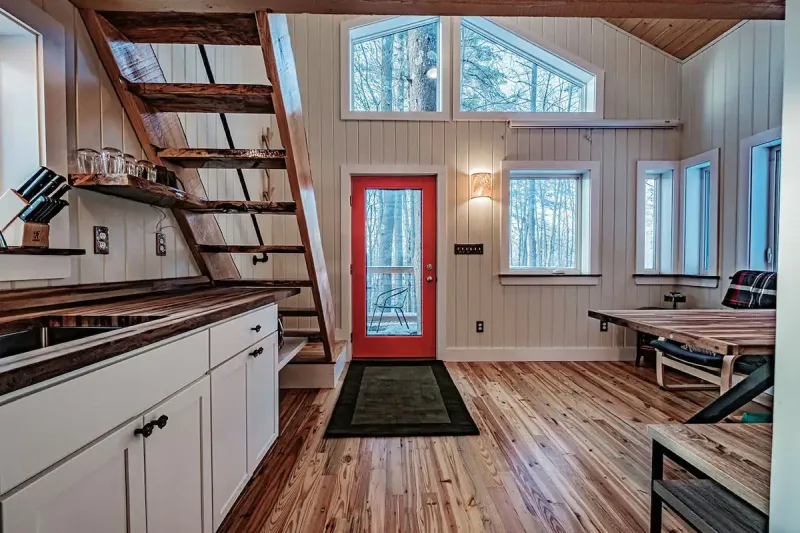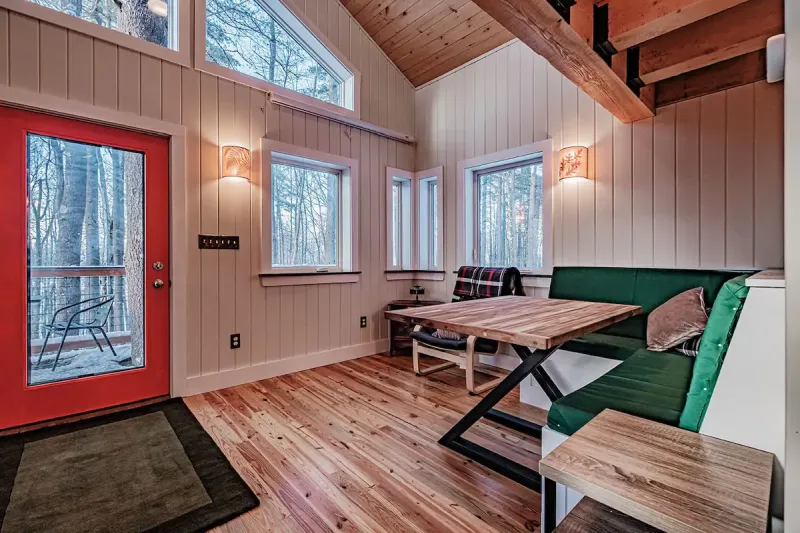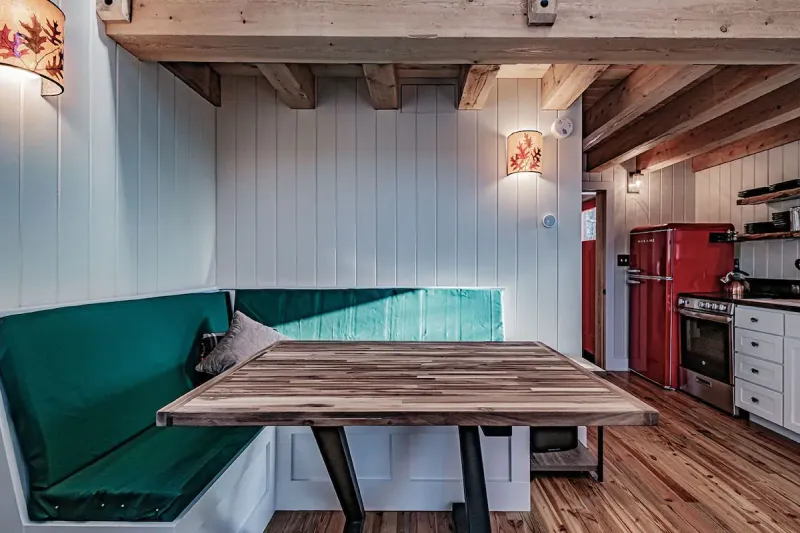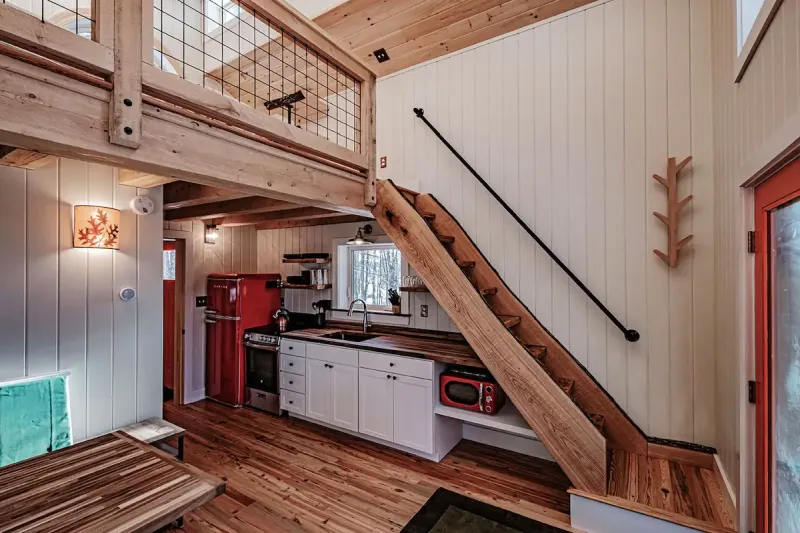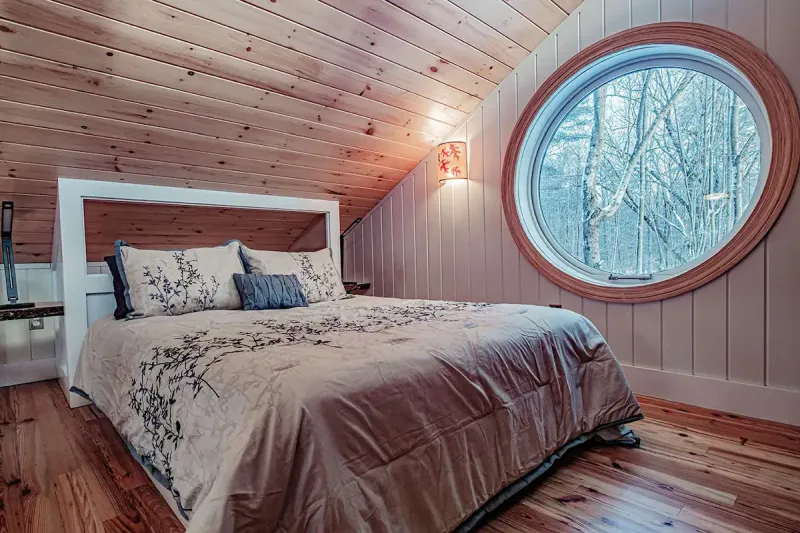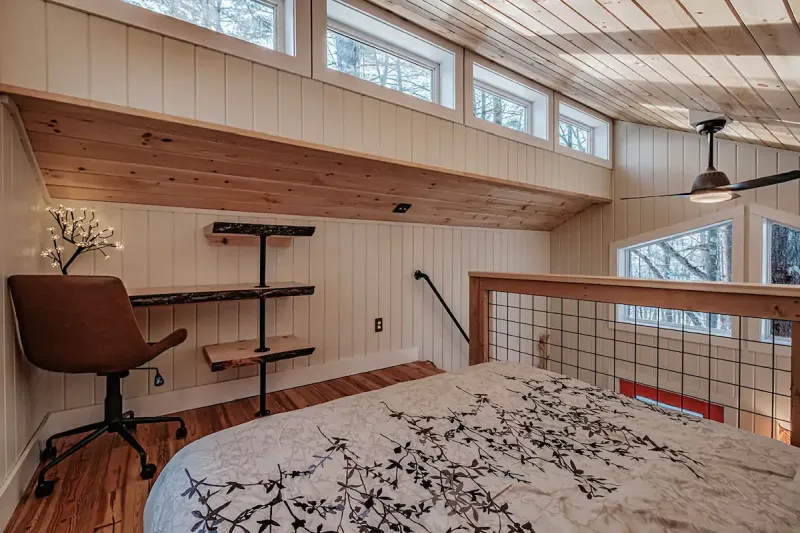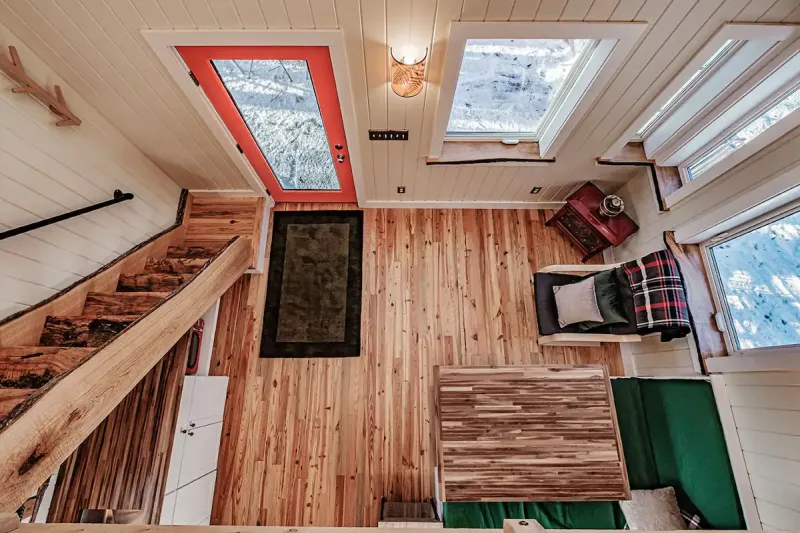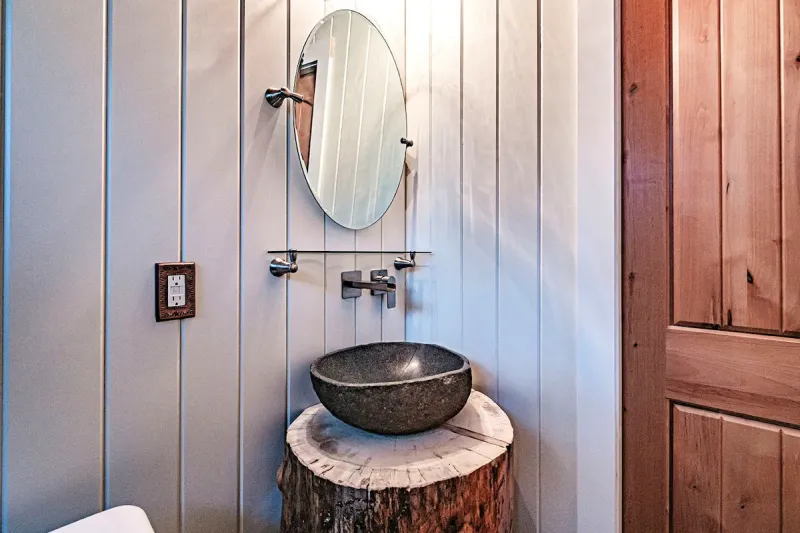 Via: TinyHouseTalk