UK-based Pet and Pods Studio makes modern minimalist furniture for cats and small dogs using recycled materials. Most of its pet furniture is made from recycled PET felt made from plastic water bottles and eco-friendly fibreboard. The studio is founded by husband and wife duo Victor and Jenny who utilize their experience in architecture, interior design, and carpentry to make comfortable and sustainable pet furniture.
The couple strives to create something that looks and feels different from pet furniture pieces available in pet stores. Most of the Pet and Pods products feature a unique geometric design that makes it possible to repair them repeatedly. The studio launched its first collection during London Design Festival in 2019 and now they are offering new cat and small dog beds that you will want for your pal. Head down for the best designs from a variety of offerings:
Also Read: MIOOU Cat Furniture is Functional and Made From Natural Materials
Muffin pet bed
Muffin is designed for small and medium-sized cats, as well as extra small sized dogs. It features an enclosed resting area and a raised top platform lined with natural wool felt from Yorkshire. This pet bed is available in two colors and comes paired with nine different colored cushions. Muffin pet bed is also available in an extra-large size.
Price: £106 ($136)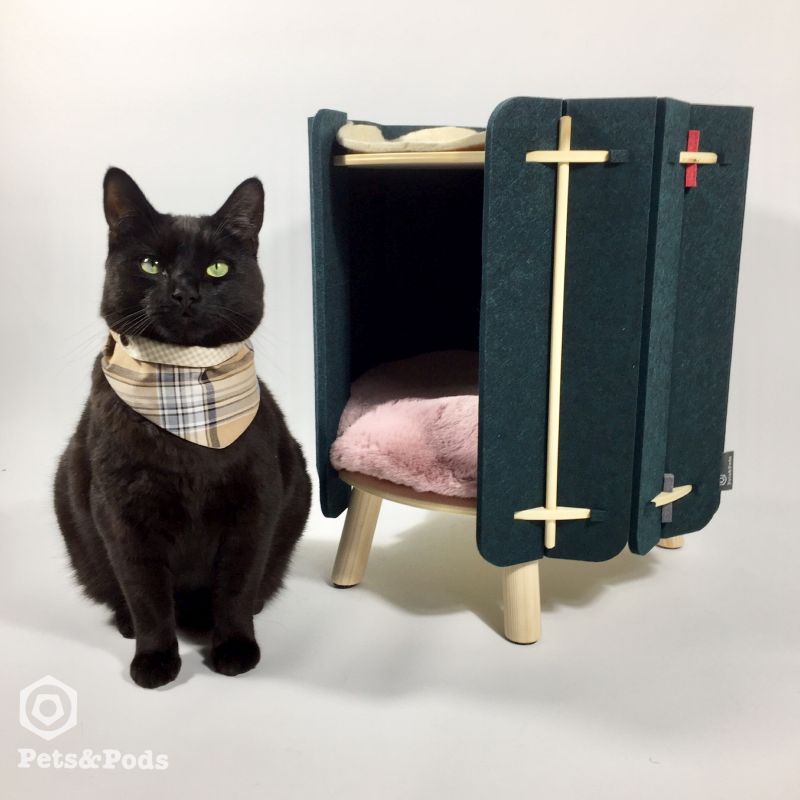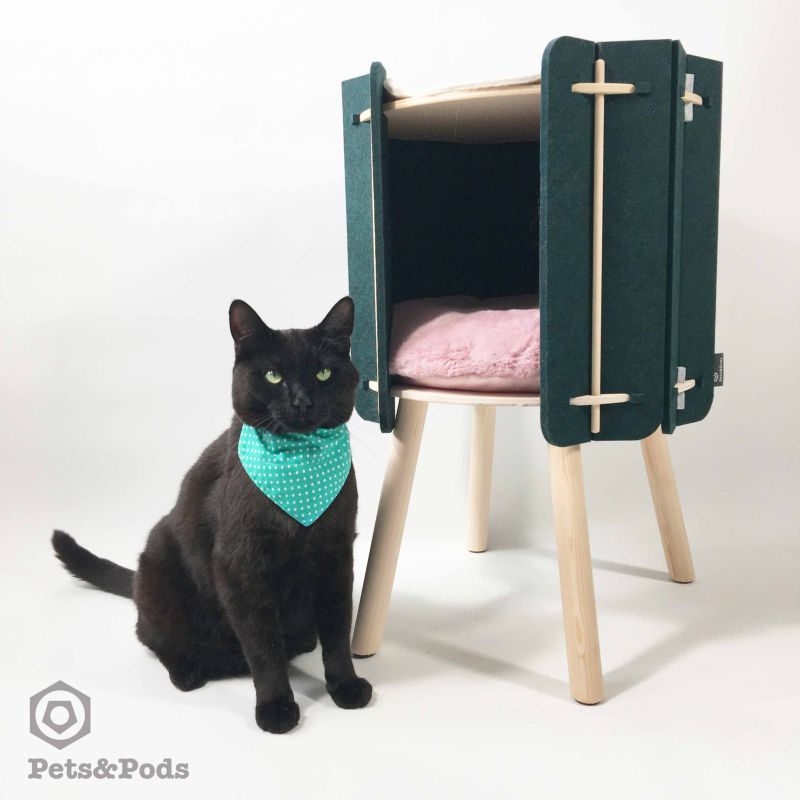 Biscuit cat bed
Featuring a cool rounded shape, it is a raised pet bed that can accommodate cats and small dogs. The pet bed is a combination of functional design, innovative materials, modern engineering, and traditional craftsmanship. It will make a bold statement in any interior setting and also provide an ultimate shelter for your pet.
The Biscuit cat bed is available in a smaller size and there are two color choices. Cushions are also available in nine different colors. There is also a model that comes with longer legs if you want the furry friend perched a little higher.
Price: £106 ($136)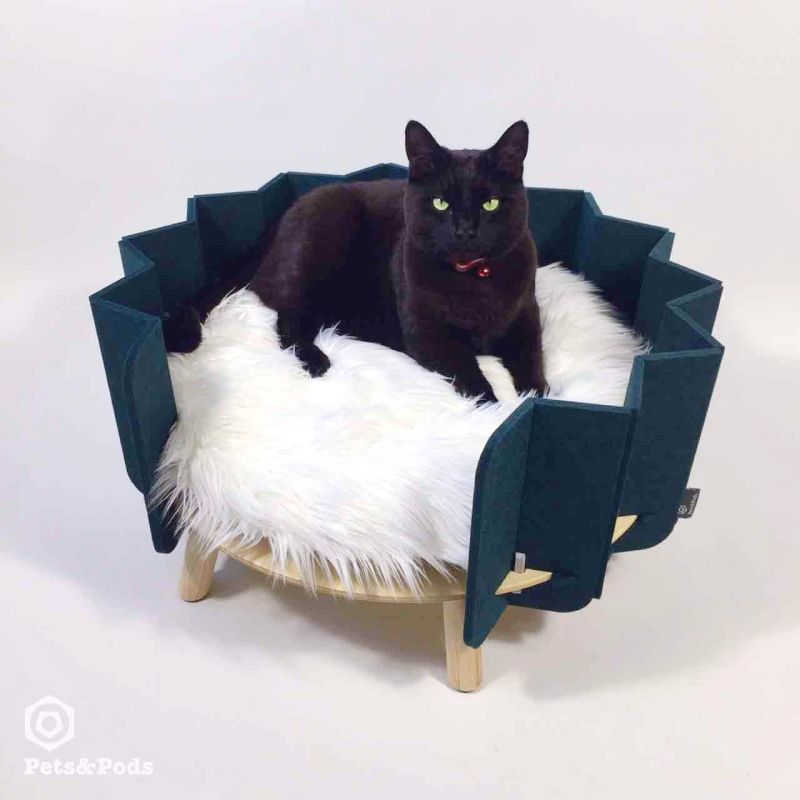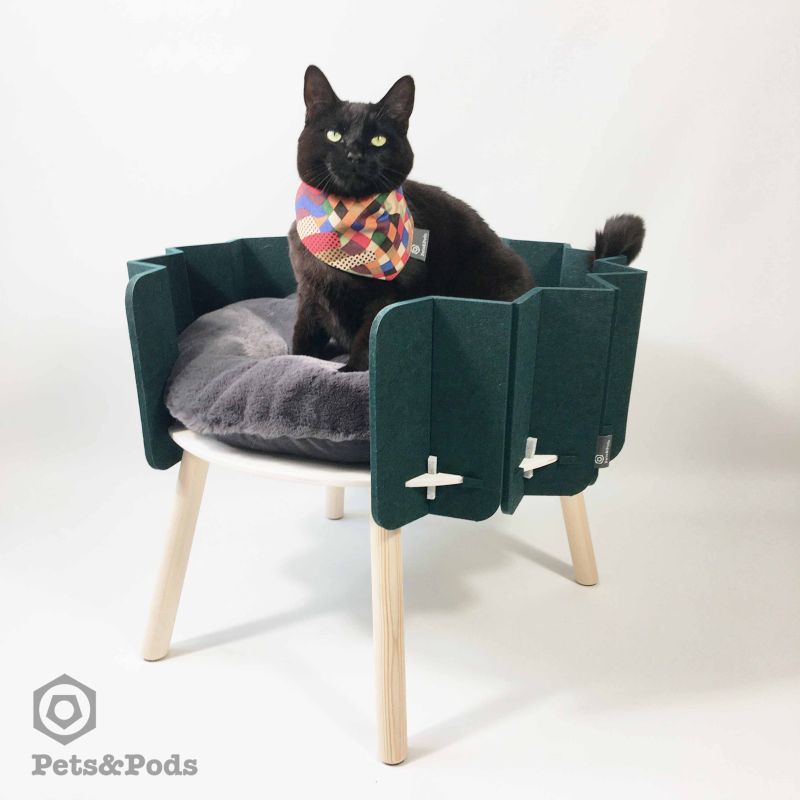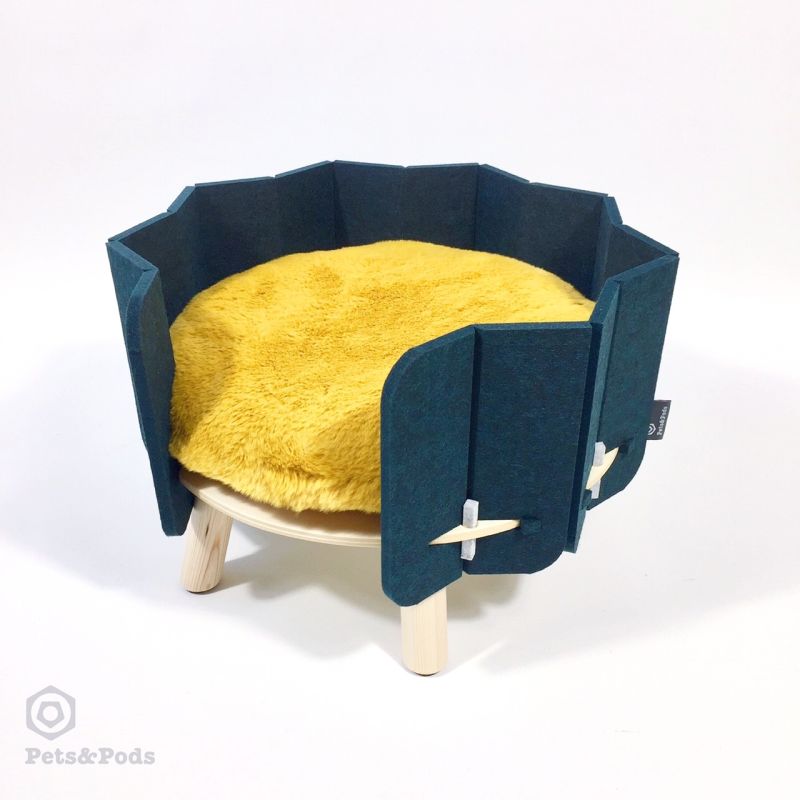 Pento pet house
Pento is a unique pet house inspired by natural geometry and origami. It is made from non-allergenic eco-friendly materials and will be comfortable for a small cat or dog. Its enclosed structure makes your furry friend feel safe from outside noise and light pollution. This pet house has five removable eyelets for airflow and there is a handle on the top for easy transportation. Pento is available six color options.
Price: £145 ($187)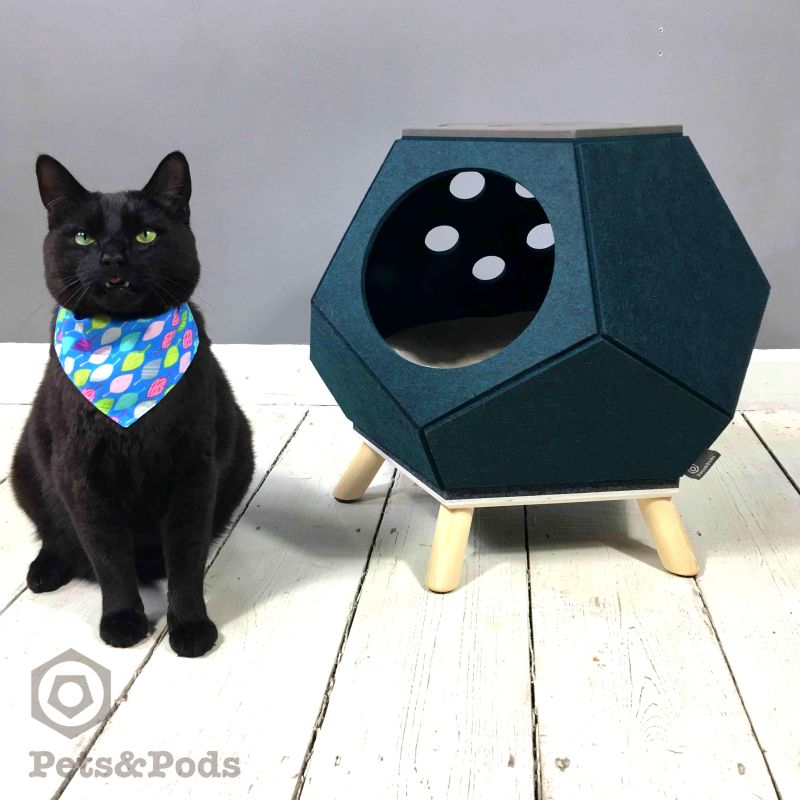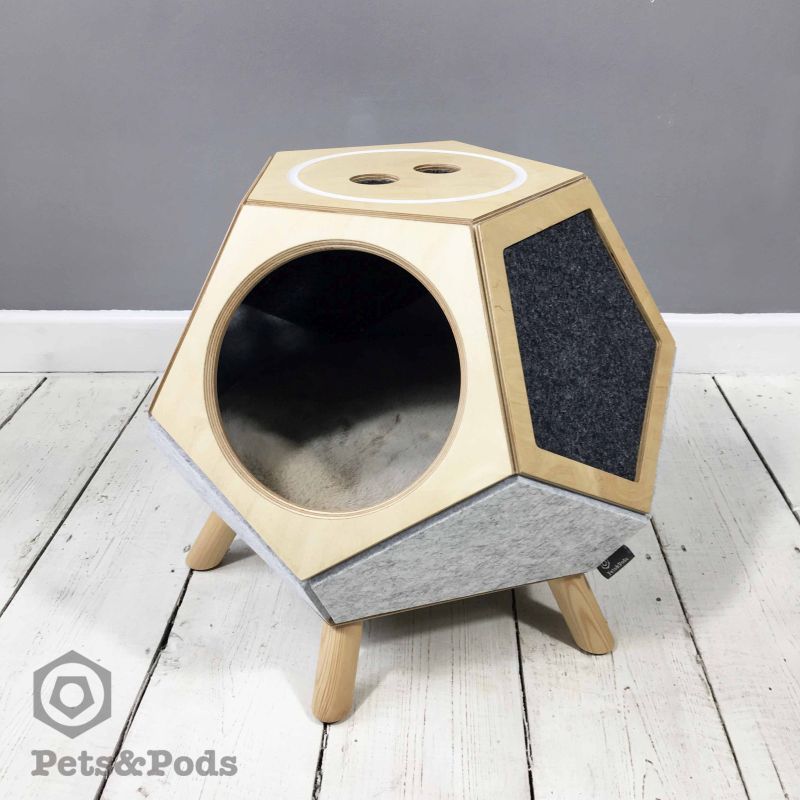 Hexo pet house
The Hexo pet house has a recessed top lined with natural wool felt for cats to take small naps in. It also has six removable eyelets for airflow and a handle on the top for carrying it. You get a variety of colors for the house and cushions, and interestingly, this one also comes in a two-story model.
Price: £80 ($103)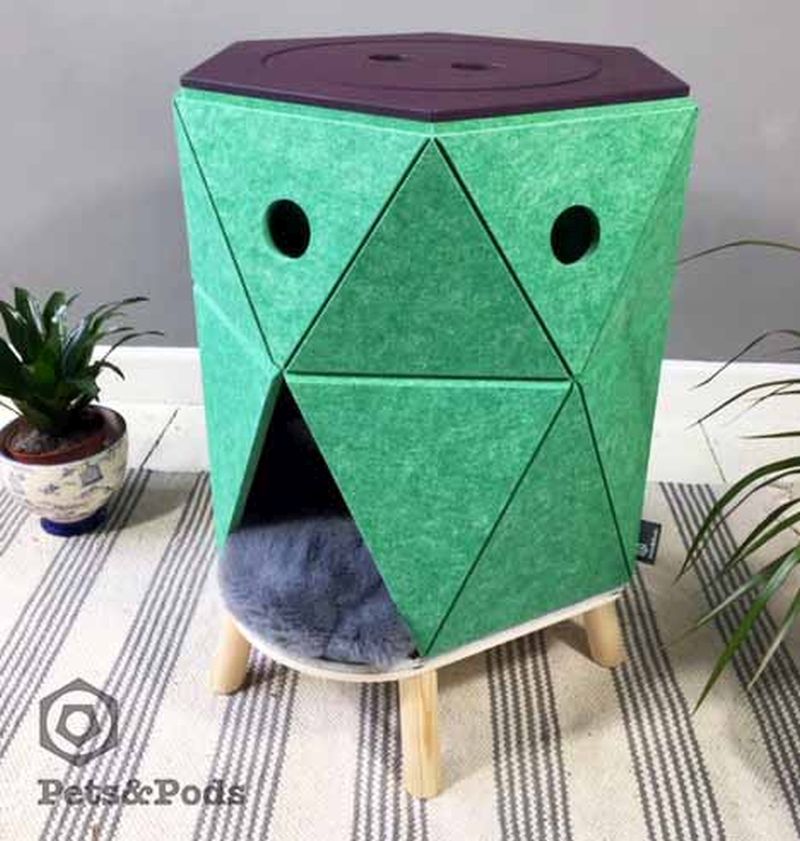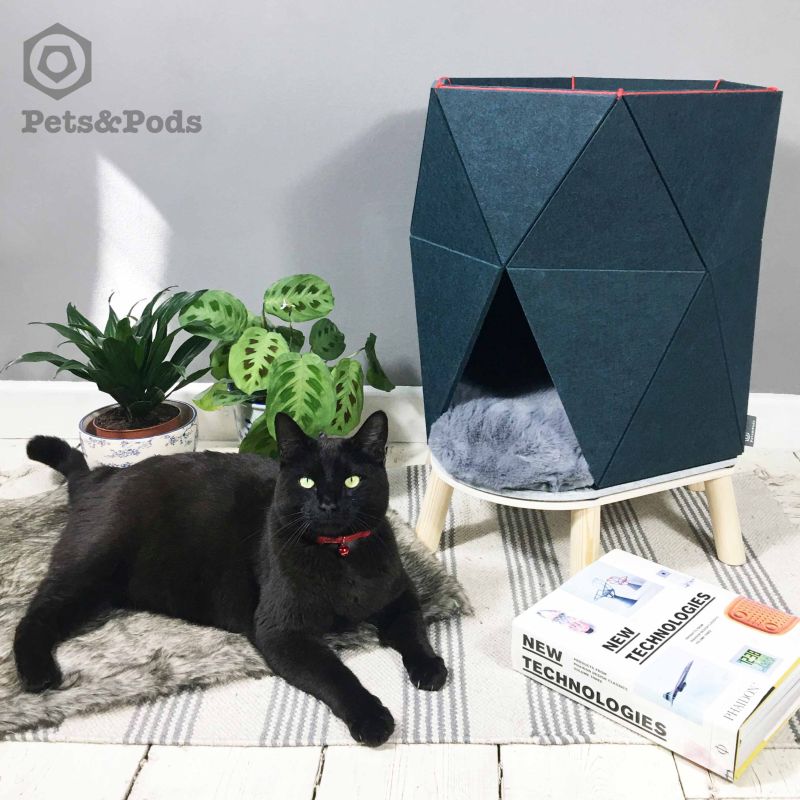 Atomo pet bed
This hexagon-shaped pet bed is made from firm yet soft PET acoustic felt. Your four-legged friend can slip into a deep sleep on the cushion in the center. It comes with a detachable cover for easy cleaning. The Atomo pet bed is available in five different colors and two sizes to choose from according to preference.
Price: £55 ($71)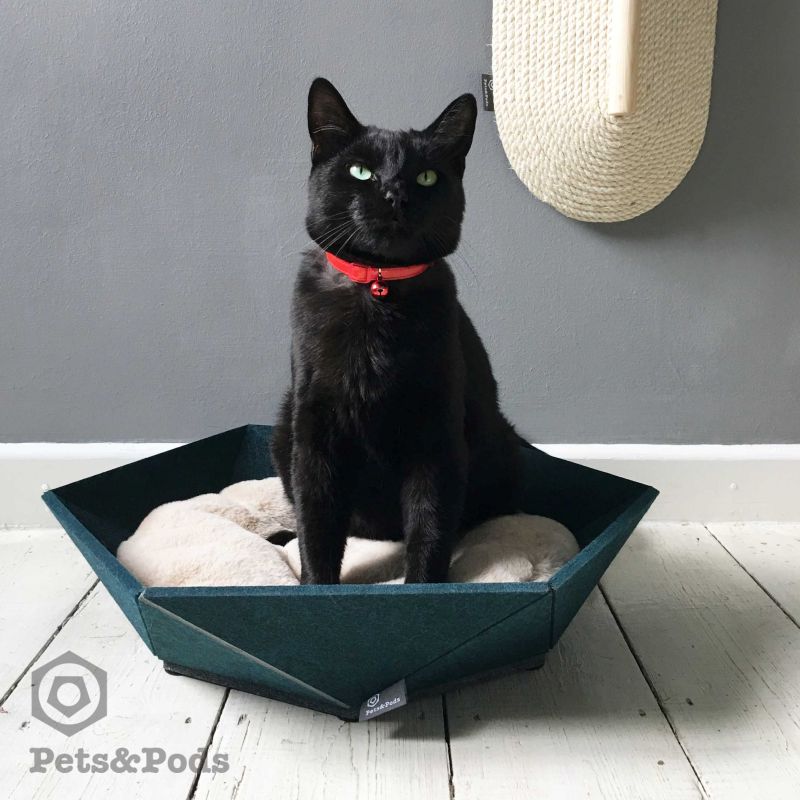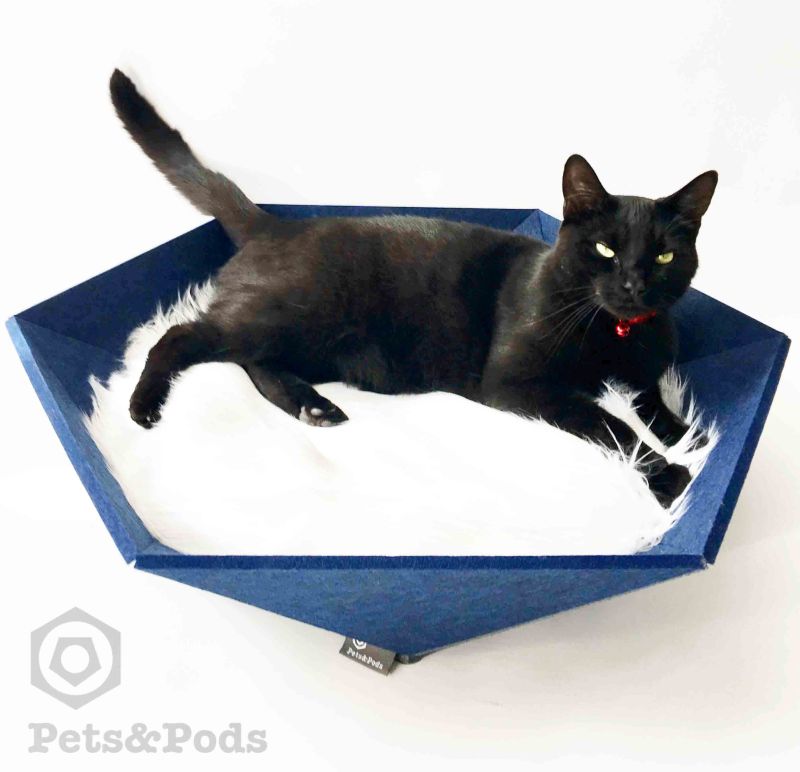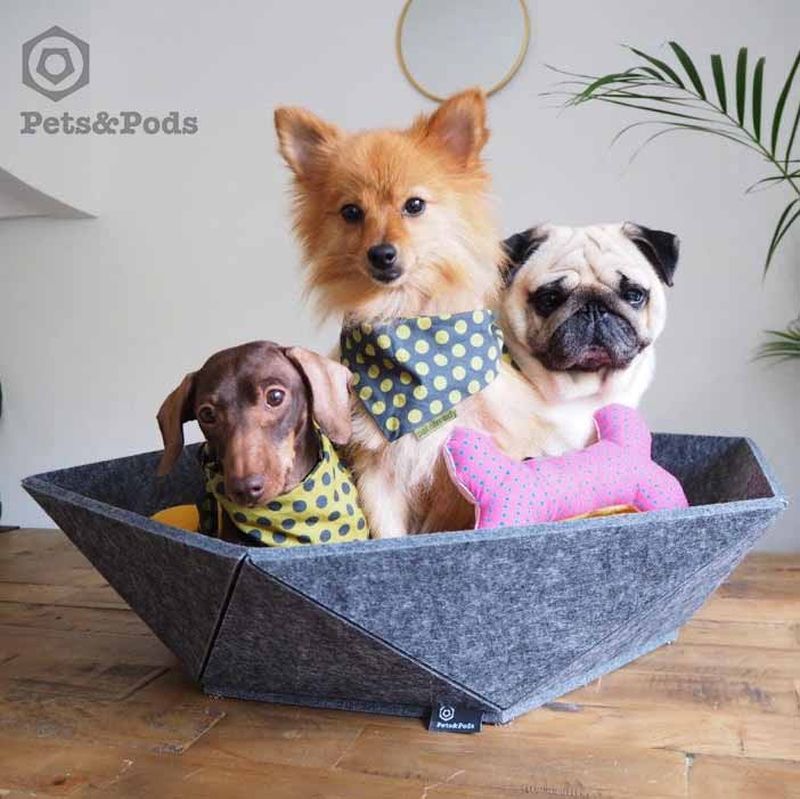 Domo pet house
Shaped like a dome, this pet house looks very attractive. It is an enclosure that makes a safe place for cats to rest and sleep in. The pet bed has six removable eyelets for additional airflow and also a handle to carry. It comes in four colors to choose from and you can also select the cushion in the color of your choice.
Price: £129 ($167)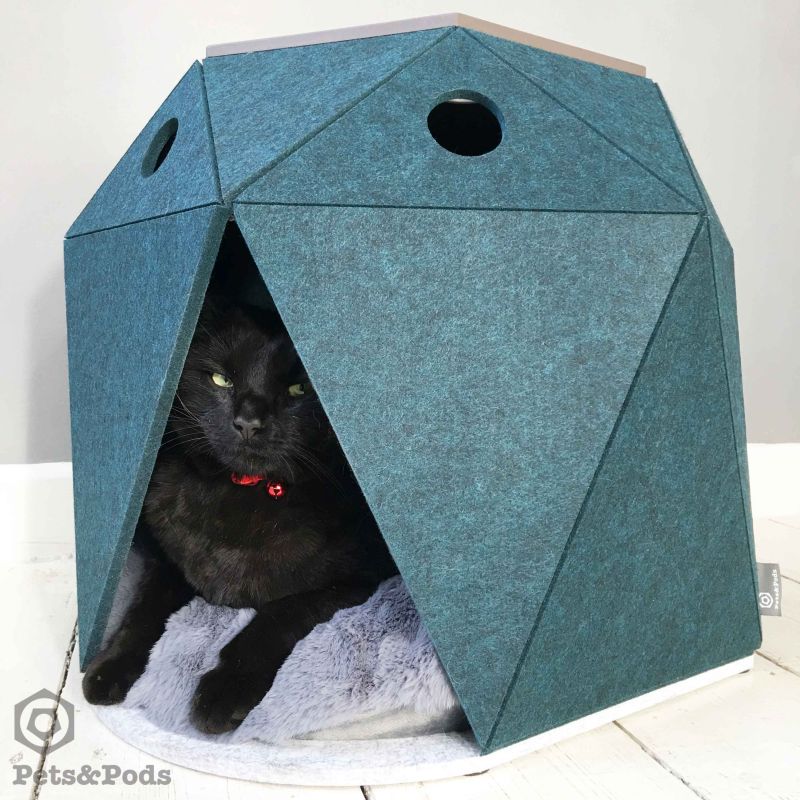 Via: DesignMilk