Poland-based Katarzyna Galicka-Szer has launched MIOOU cat furniture brand that offers scratching houses, tunnels, and posts. Owner of three cats, she keenly develops cat furniture keeping her pets' needs and comfort at the forefront. Katarzyna's brand crafts pet furniture from cardboard, felt, and jute – a combination that cats will love to scratch on and be in.
MIOOU's creations are like dedicated places for cats to play, rest, and even scratch; keeping other furniture pieces at home safe from destructive scratching by cats. Everything from cat house to cat tunnel is equipped with scratching pads.
An architect by profession, Katarzyna has innovatively combined functionality, aesthetics and original design so as to please both cat and cat parents. The MIOOU cat furniture comes in different colors and can effortlessly fit in with any interior style.
They are lightweight, eco-friendly, and easily portable with rope handles. There are carefully-planned openings, bite grips and scratch areas for entertainment of cats. Furthermore, there are transparent sidewalls for ventilation and cats to sneak out after being hidden inside.
The cat furniture collection comprises various cat houses, tunnels and scratching posts – all made from ecological and natural materials. There are options to combine these individual elements into sets or use them separately. Aside from cat furniture, they can also be used as a coffee table, bookcase, and even a footstool – it depends on you.
Also Read: Student Designer Builds WHECAT Cat Houses Made from Wheat Straws
MIOOU cat furniture will meet a feline's needs as well as become an interior design item. It will provide cats with a beloved place to scratch and play and, as said, would look beautiful at home. The pricing for scratching houses start at €200 (roughly $240). You can get more information about these cat furniture pieces at MIOOU Design.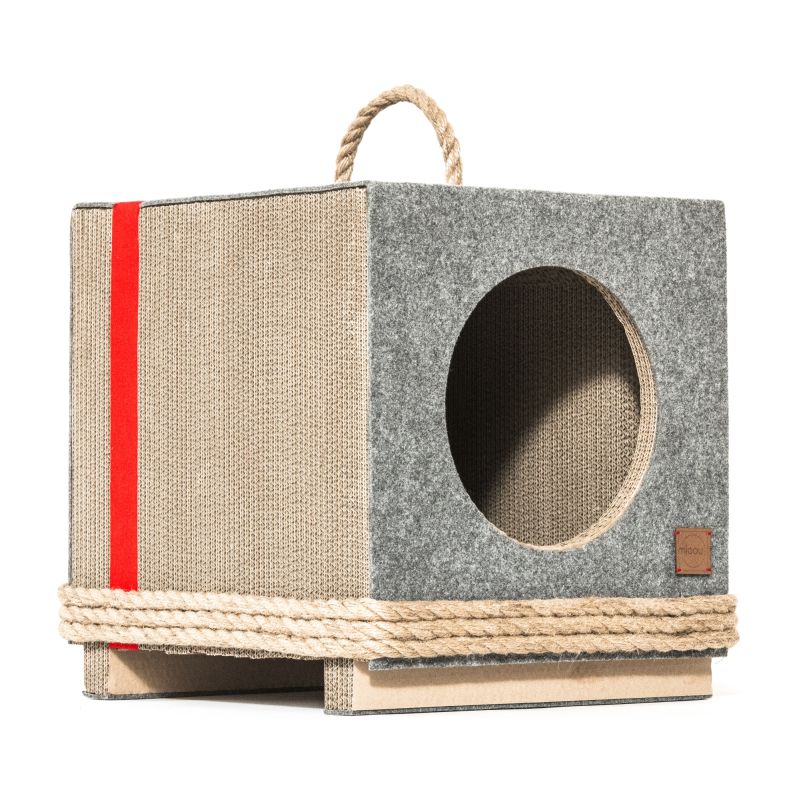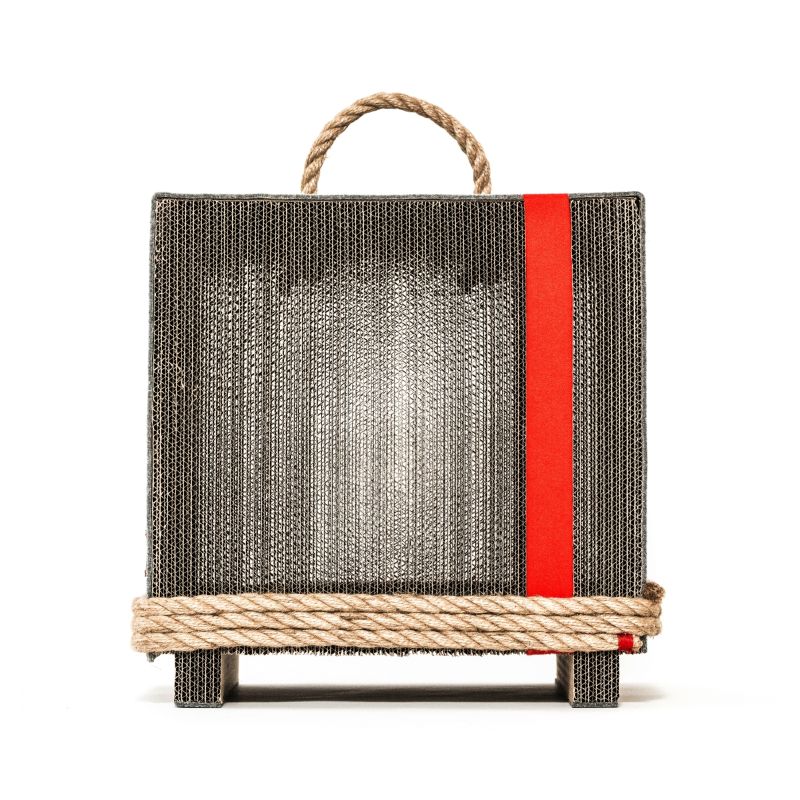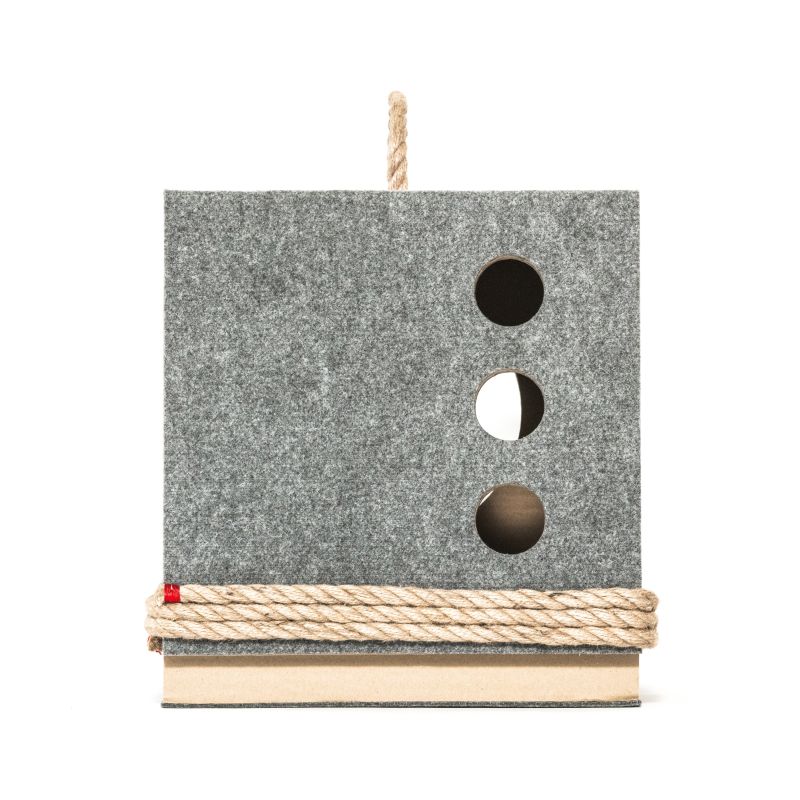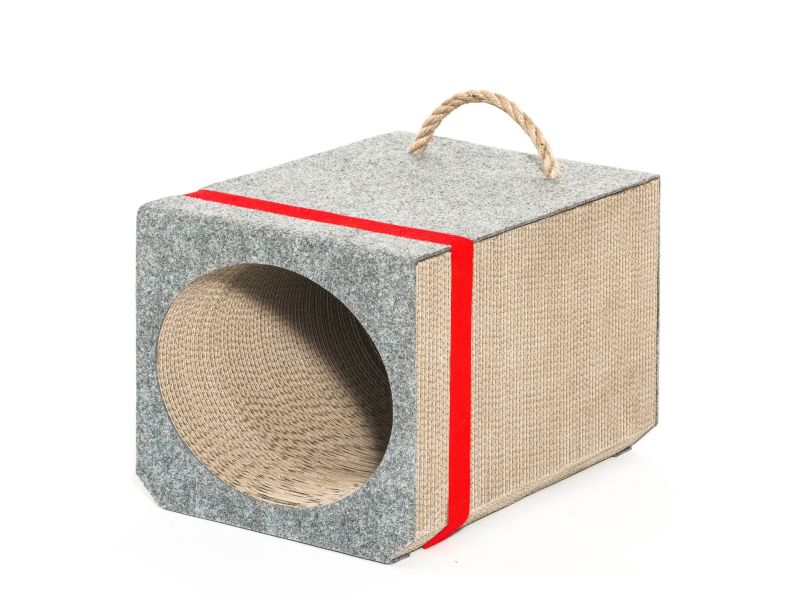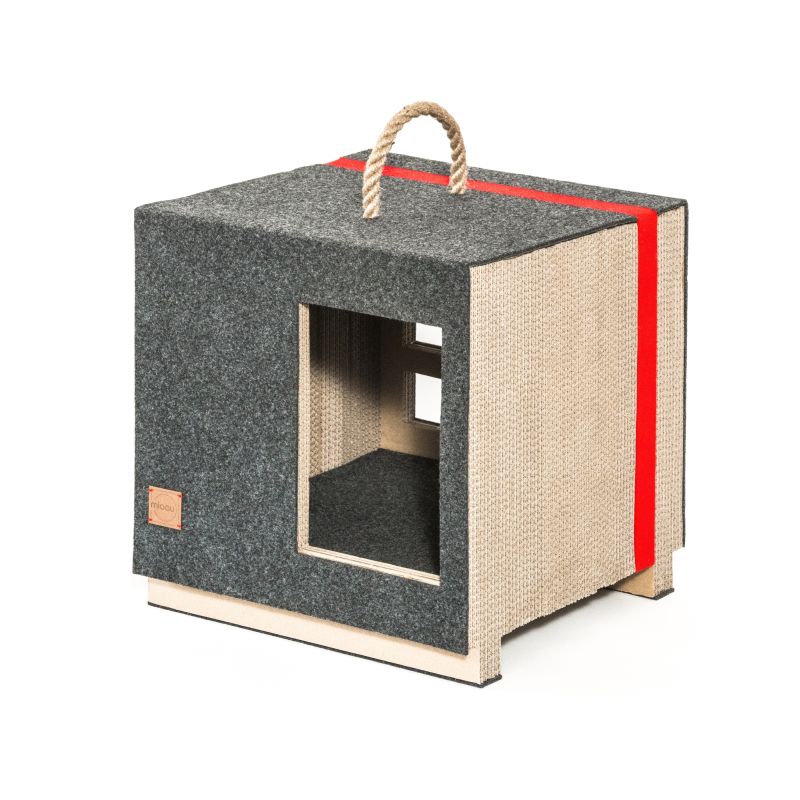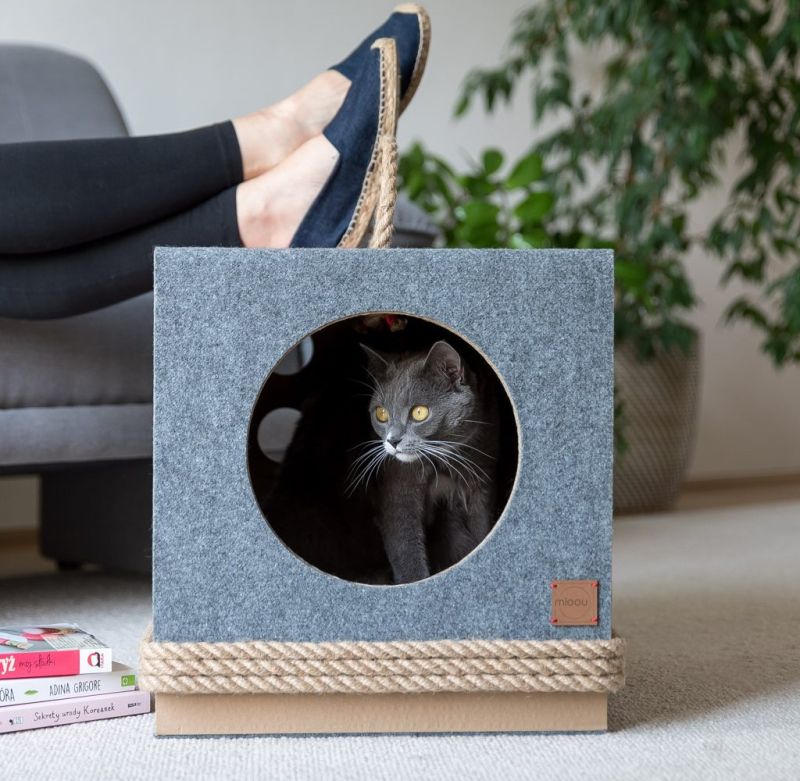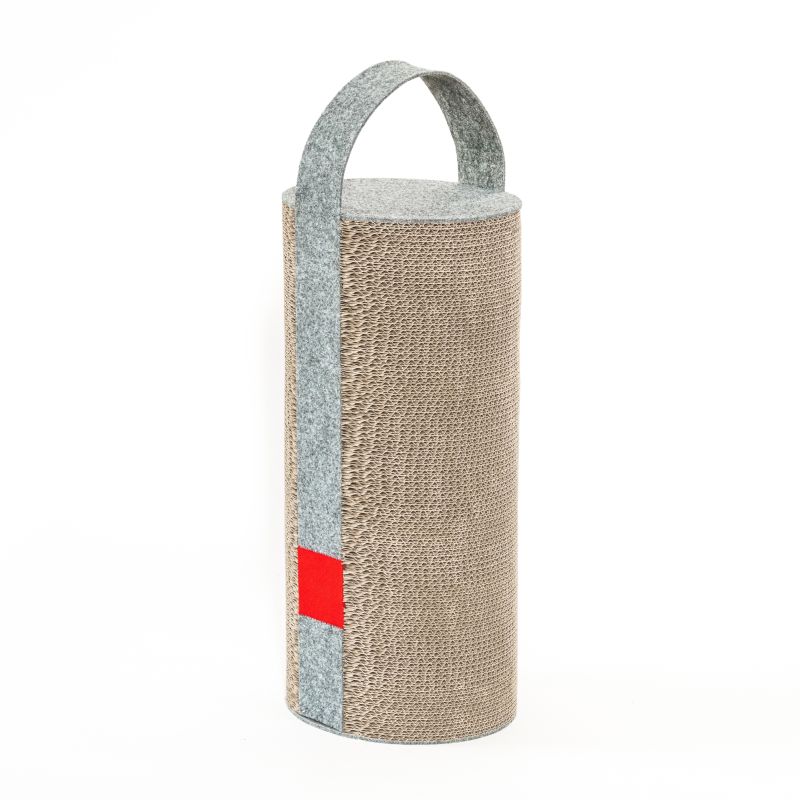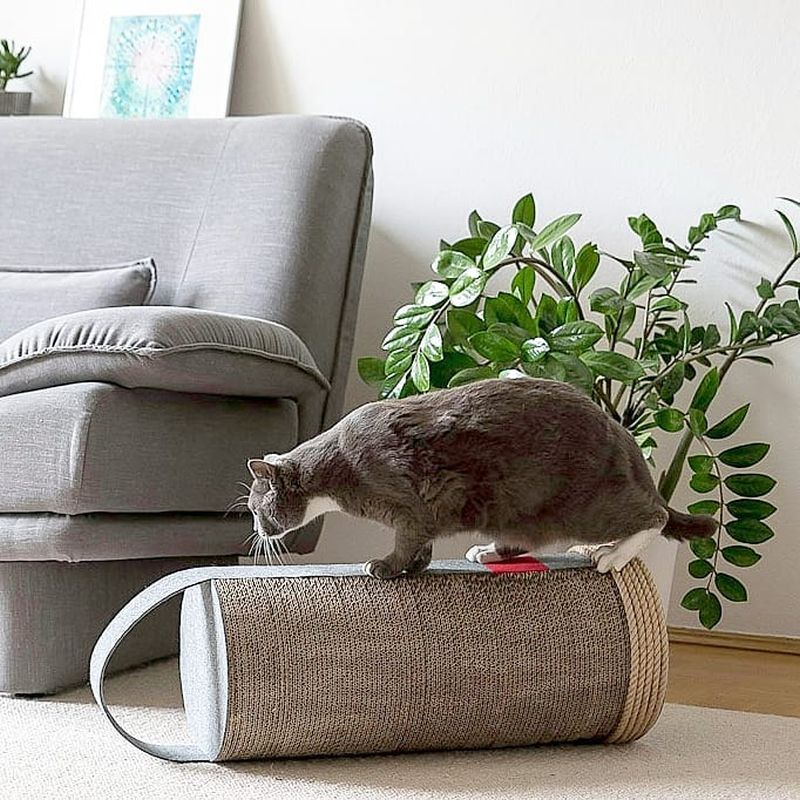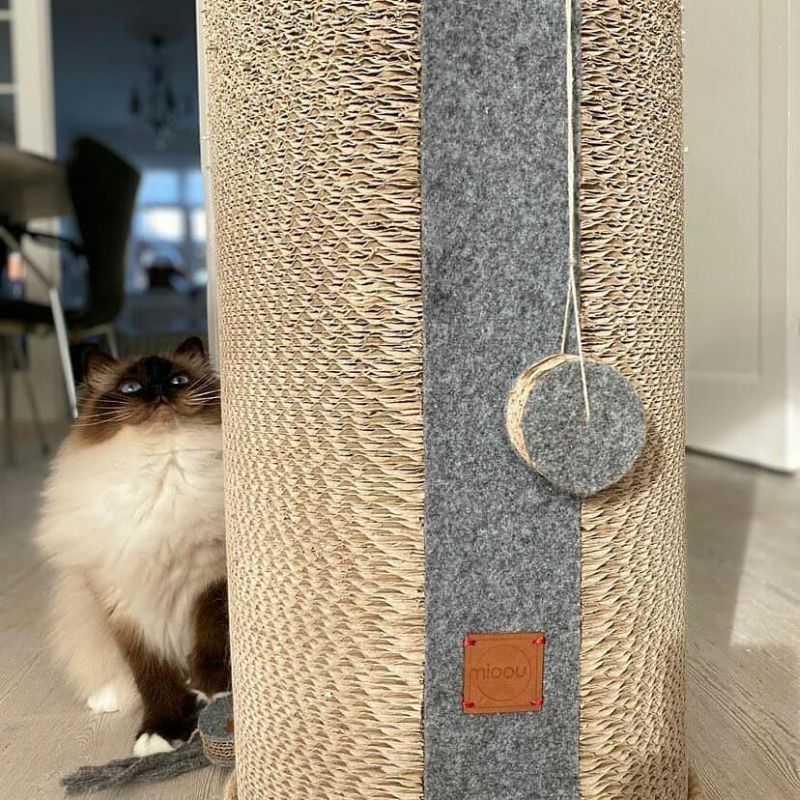 Via: TheCoolector