Forget scuba diving, now you could experience the aquatic life while sitting in your own 18-by-12-feet pod that's 30-feet under the sea. Florida-based Planet Ocean Underwater Hotel is hoping to make waves with the world first fully self-contained affordable and luxurious hotels in deep ocean floor.
The majestic structure of the hotel is expected to be made out of thick double-welded steel and thick sheets of transparent acrylic. It will be a flexible modular design, so these special pods are going to be manufactured in a factory before being taken to the site of the hotel for assembly. According to Tony Webb, Managing Director of the firm, fabrication time for the steel will be about 16 weeks.
Underwater hotel will offer 12 guest rooms, a lounge and dining area. Moreover, an elevator will be used to transport visitors from sea level to 30-feet below the surface. Each luxury suite will include a King Neptune bed, an Italian leather sofa, HDTV, room service, and if you cannot live without internet don't worry- as Wi-Fi facilities will also be provided.
Besides all the luxurious amenities, the highlight of this amazing hotel would be the stunning panoramic views of surrounding sea life. Just imagine- you would be able to sleep with fishes and other beautiful sea creatures floating around you. Sound absolutely wonderful, isn't it?
The company's first underwater hotels will appear in Cuba, Grand Cayman and The Lesser Antilles. But for another two-and-a-half years these are under development, and there's no specific date mentioned when these will be completed. Nevertheless, it's a great initiative to let travelers enjoy underwater life that too within their budget.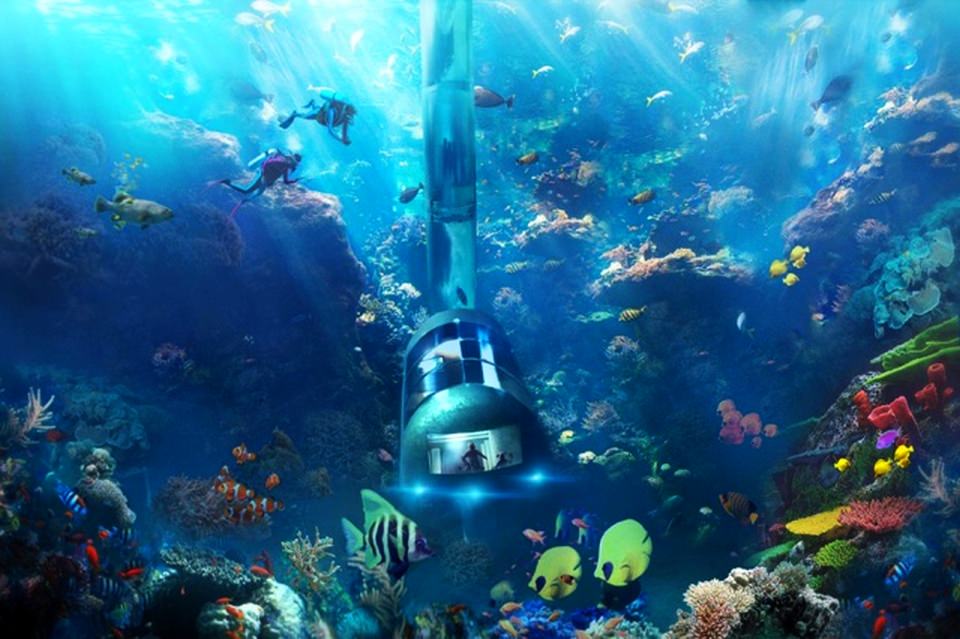 Via: DigitalTrends