Scottish couple Ellie Sharkey, 22, and Charlotte Tasker, 24, bought a run-down caravan on Gumtree for just £800 (approx. $1,000) after their holiday to Canada was canceled due to lockdown. Together, they snapped it up and transformed the old caravan into a fabulous pink haven for only an additional £500 (about $630).
"We knew when we bought it that it was obviously really dated" Ellie, from Arbroath, Scotland said about the caravan. According to her, it was the couple's "spontaneous decision" to paint the caravan to transform it into what they really desired.
The couple spent only a week to revamp the caravan and deck it up with pink chalk paint, sparkly silver chairs, fairy lights, and vinyl flooring. What's incredible is that they changed the caravan completely both on the inside and out without any prior DIY experience.
They painted the cupboards with chalk paint and Ellie's mother made new pink curtains for the tiny house on wheels. The couple also painted the whole body of their ride in pink and grey and created dalmatian spots on the rooftop. Finally, the interior was completed with fairy lights, pillows, pom-poms, and other decor items to make a cozy and comfortable living space.
The caravan isn't perfect but we have made it our own, and we are thrilled with the outcome. It has all the personal touches we planned to include and more, so we couldn't be happier.
Charlotte, who works as an army medic said.
Also Read: US Couple Builds Tiny Home out of Old Dumpster
The entire remodeling looks inviting, but Charlotte thinks people shouldn't mistake them as pros at this. He says, "we are just two normal people who have tried to make a caravan a bit more funky."
Now that their pink ride is ready; the couple is preparing to take the tiny house for a two-week scenic drive through the North Coast 500. Check out more pictures of the caravan transformation below.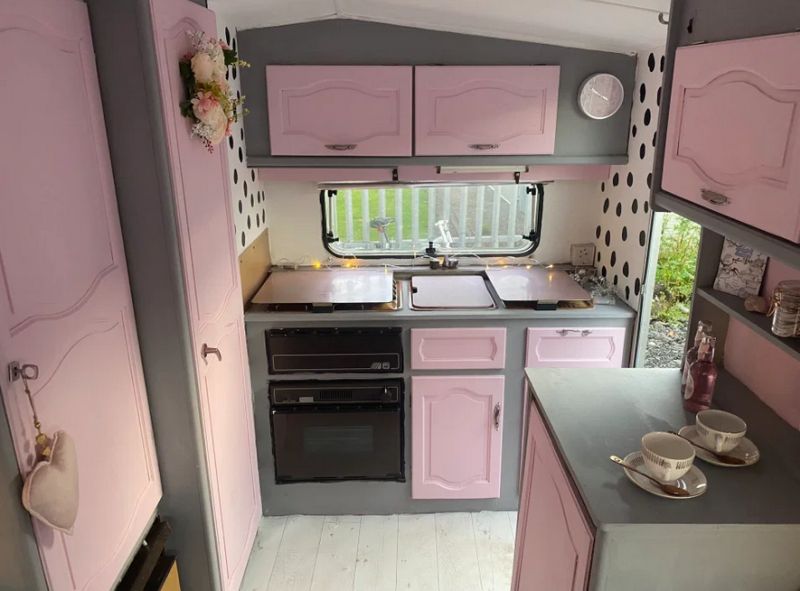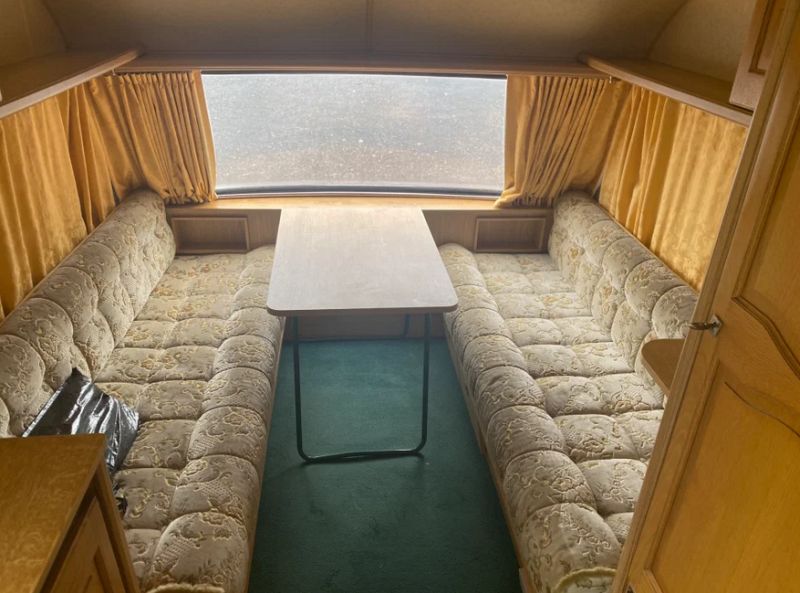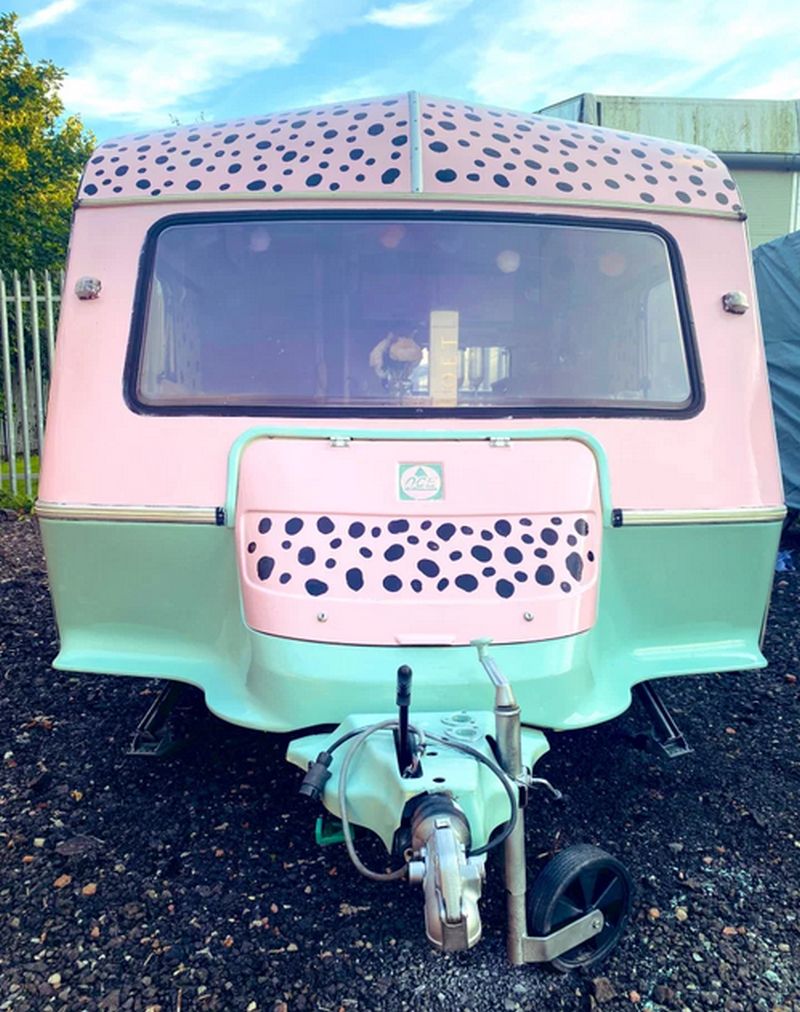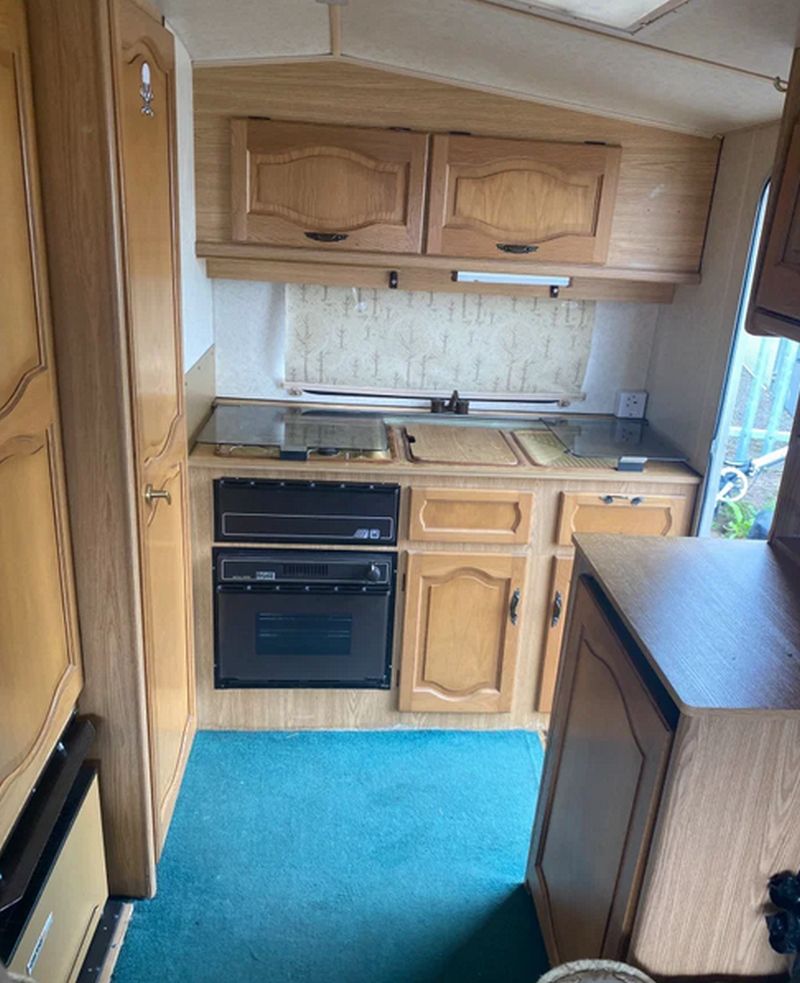 Via: TheSun