With an aspiration to have a vacation home in the stunning boulders of Florence, Arizona, Jamie and Brad Bigelow, a US-based couple bought an old dumpster for $800 and started remodeling it into a cozy cottage. Brad has completed the renovation project with the help of his brothers and nephews. Their collective work has turned trash into comfortable living space. The wooden interior trim, a spacious wooden deck and reclaimed widows collected from a dump yard are some highlighting features of the tiny home.
This 176-square-foot tiny home has enough sleeping space for two, and an indoor wood-burning stove keeps the environment cozy inside. The outdoor wood deck has been made from scaffolding plank resourced from California. Till date, the house doesn't have electricity and water, but a small generator is installed to power lights, and move to the next door outhouse.
Cutting out frames for doors and windows, as well as securing the studs, siding and drywall to the corrugated metal walls was among toughest parts of the project. Interiors of the tiny house are furnished with vintage pieces such as lanterns, bed frame and tables purchased from the shop of Brad's mother. This eco-chic tiny home was completed under $13K which is much lesser than original cost to buy a home, so it is great inspiration for people striving to build affordable homes.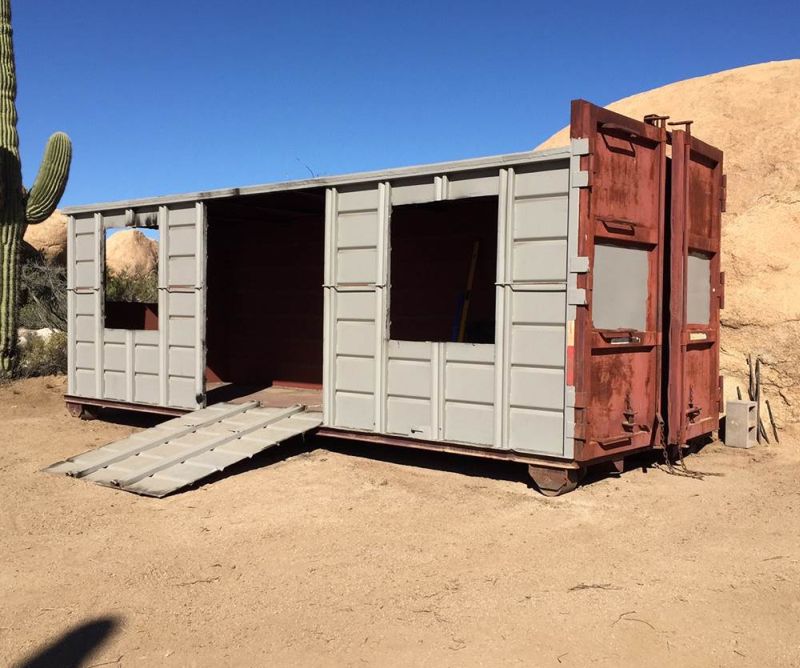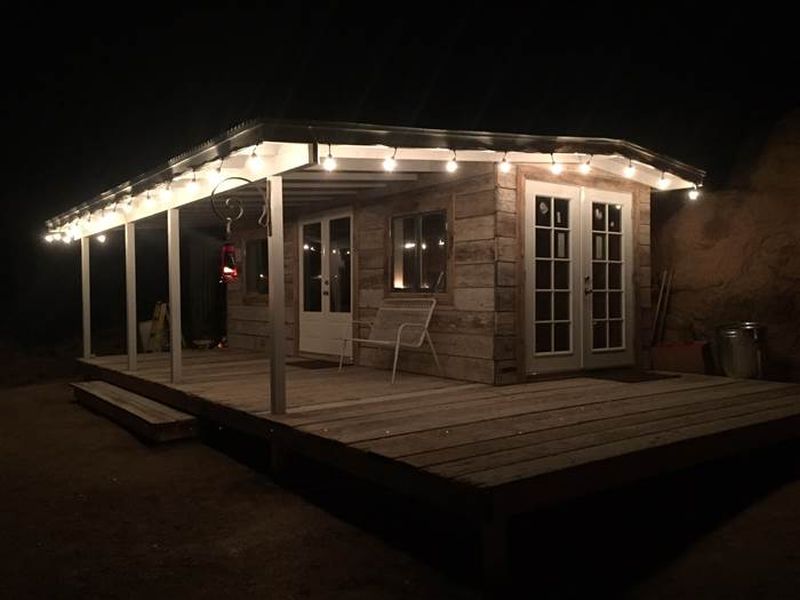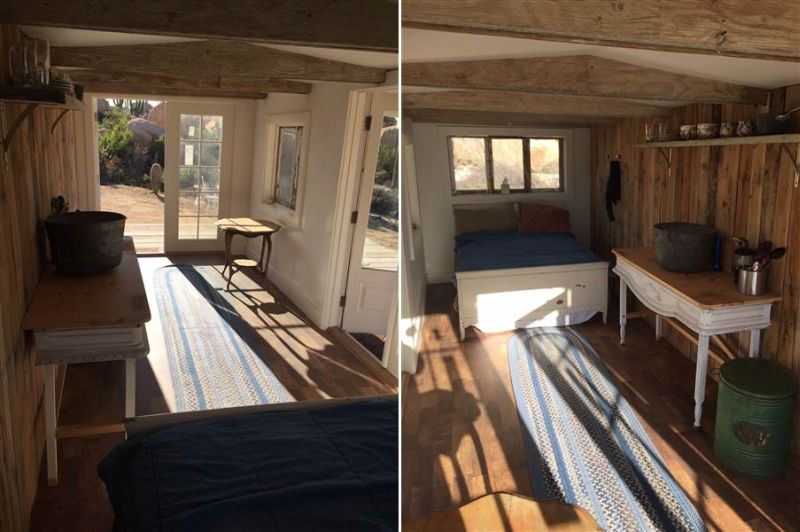 Via: Today