Being able to own a waterfront home is a fantasy for all of us. This desire will get even more intense after seeing this amazing sea-facing home designed by Iranian architect, designer and CG artist Reza Mohtashami. Mohtashami recently shared renderings of his waterfront home on social media.
Entitled the Rock House (Face to the Sea), this conceptual home is designed with the idea to create a connection between nature and architecture. From the pictures, you can guess that it is a concrete home with a high cantilevered living room sharing the floor with a kitchen and bathroom on the end. There is a large glass façade, allowing views of the surrounding area.
Interior walls are noticeable and they appear to be made from stone. There is a big skylight bringing natural light into the kitchen and the bedroom upstairs. A patio has also been included to let owners enjoy time outdoors.
Also Read: Nine Terrific Cliff Houses with Breathtaking Views
The cantilevered design of the building looks promising and would possibly make a lesser impact on the environment.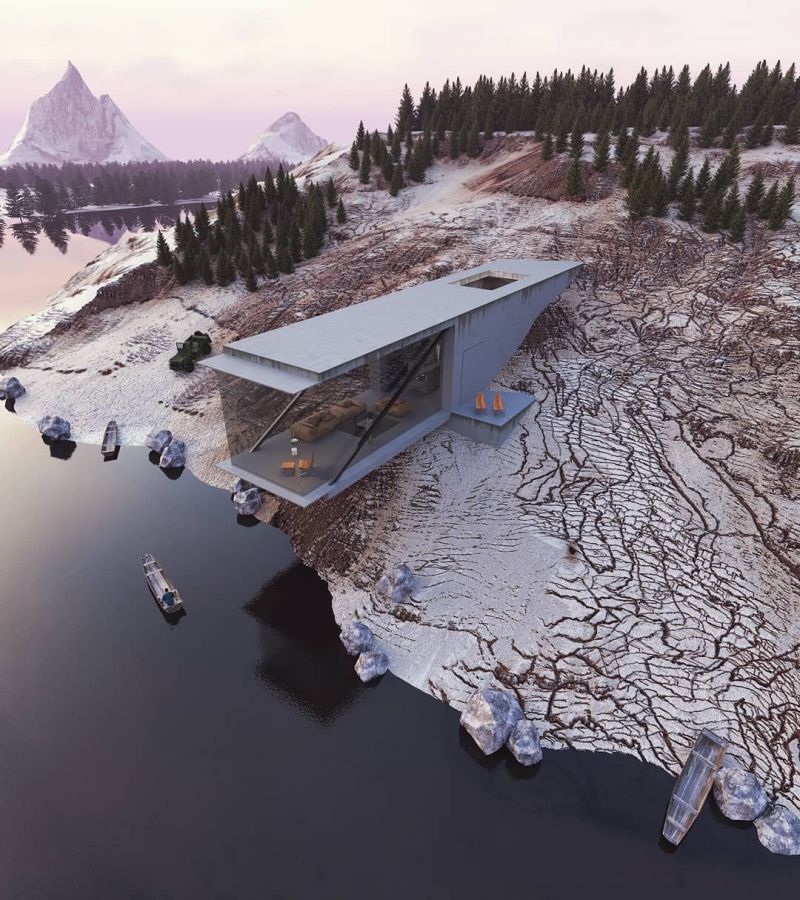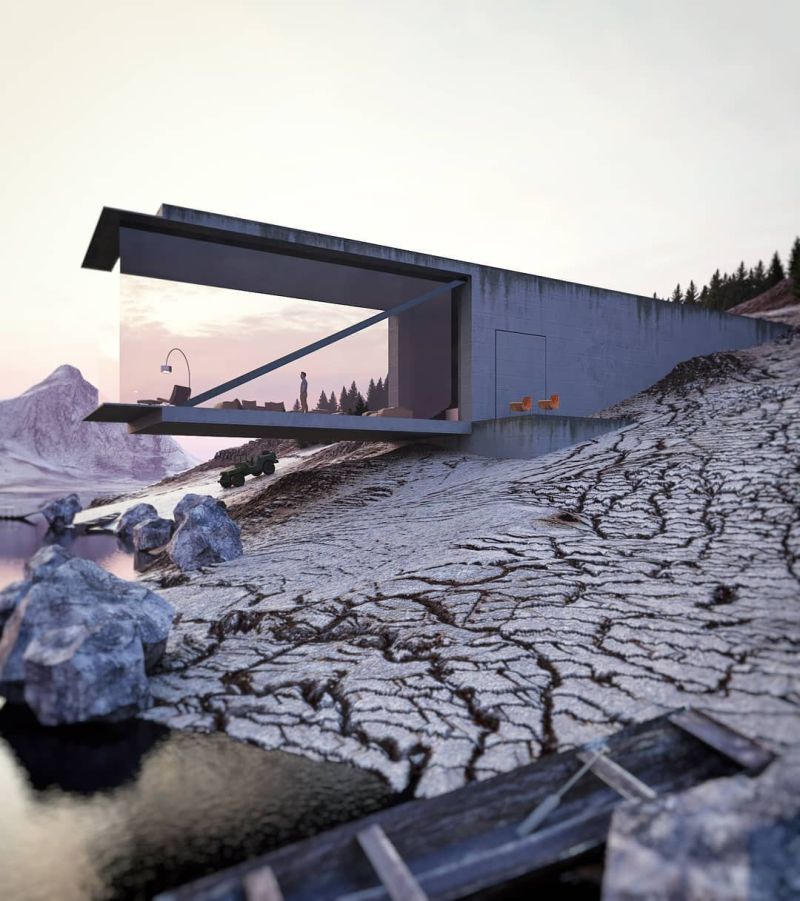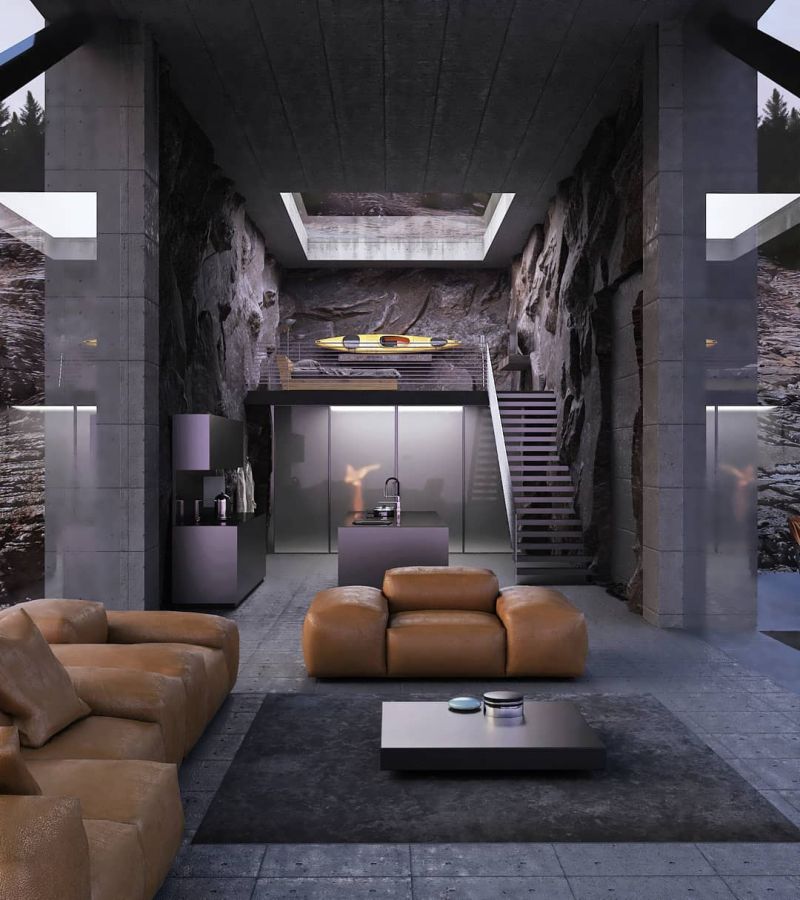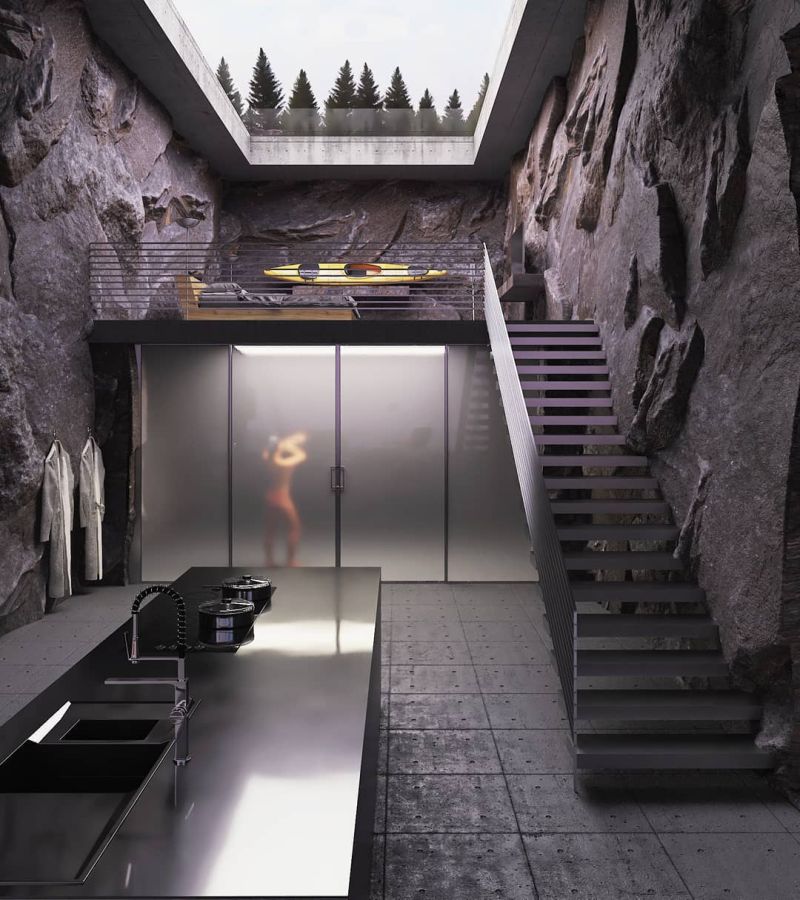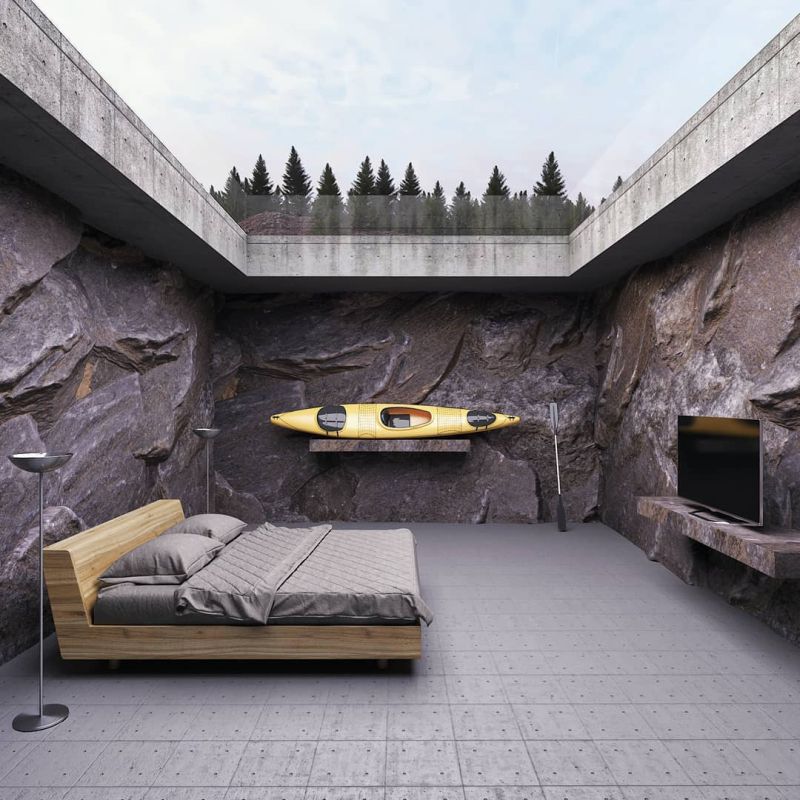 Via: HiConsumption