Keeping yourself cool on a hot sunny day would be a lot easier with Reon Pocket by Sony, a wearable air conditioner that can be controlled with a mobile app. You just need to insert it into a special innerwear with dedicated space for it and enjoy the personal cooling. It can not only shoo away the heat of the Sun but also help you beat the cold as well.
Reon Pocket uses a thermoelectric cooler named Peltier that is often used in car and wine coolers. It has a built-in rechargeable battery that can run for a limited period. Charge it, put it on and you are ready to chase the sun.
It is a thin gadget that seamlessly sits in the pocket on the neck of the innerwear and doesn't protrude like an odd thing on back. Its area that touches the body is made from silicon.
Also Read: These Wearable Chairs Won't Let You go Weak in the Knees
Sony's Reon Pocket wearable air conditioner will be useful while traveling on a train, at summer outings, or for business people to stay cool on long summer days.
It is currently available on Sony's Japan-based crowdfunding platform First Flight for about 14,080 JPY or $130.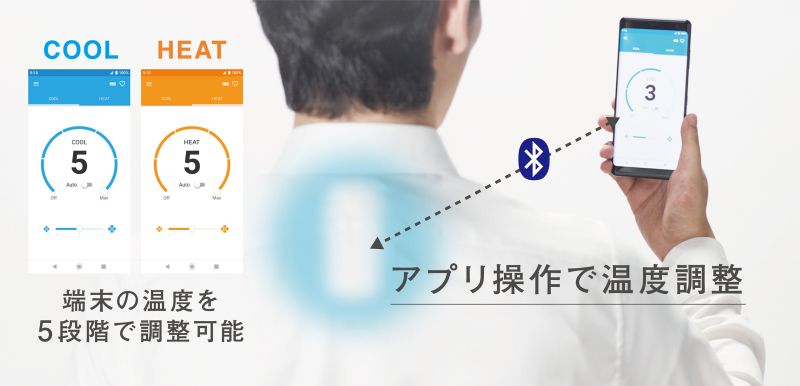 Via: SlashGear