Thanksgiving is the perfect time for friends and family to get together and share some gratitude over good food. The host for the day tries his/her best to make the guests feel special and thus treating them back with good gifts is like a moral responsibility. This is actually how Thanksgiving should go on.
There are hundreds of things you can gift to your host for Turkey Day and choosing the right one is upon you. You should select the gift as per the personality of the party-thrower. For your help, we have compiled a list of some of the most popular Thanksgiving gifts people hand out.
Cups/Mugs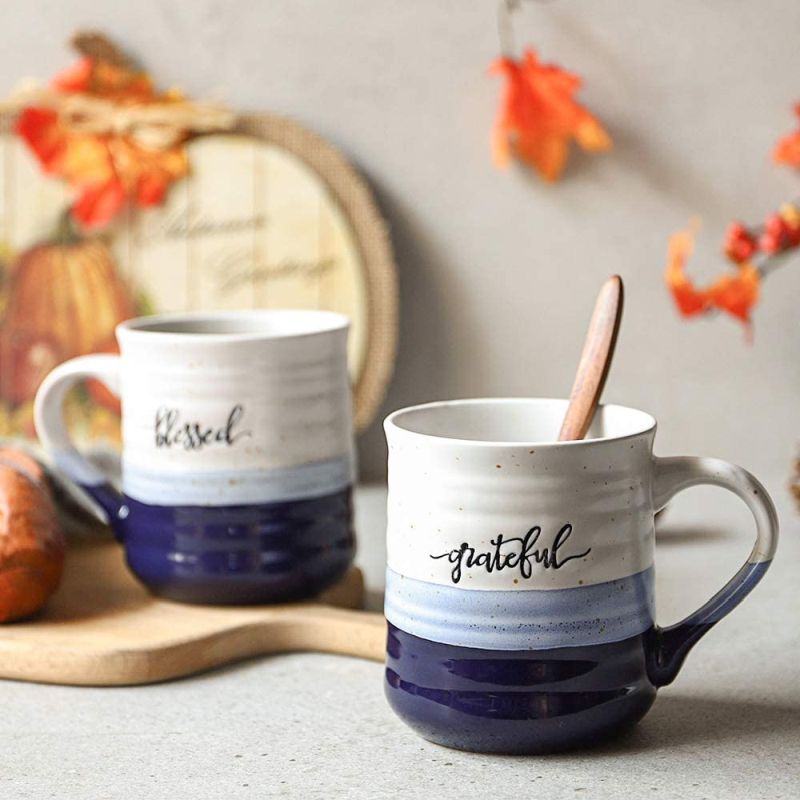 This set of two ceramic mugs imprinted with "Blessed" and "Grateful" words is made to create memories. Made in two charming colors, it is a popular novelty gift on Amazon.
Price: $20
Unique Coasters
Available in two shapes, this slate coaster with laser engraved personalization is a memorable Thanksgiving gift for the hostess. You can have customized designs on it.
Price: $8
Pie Pans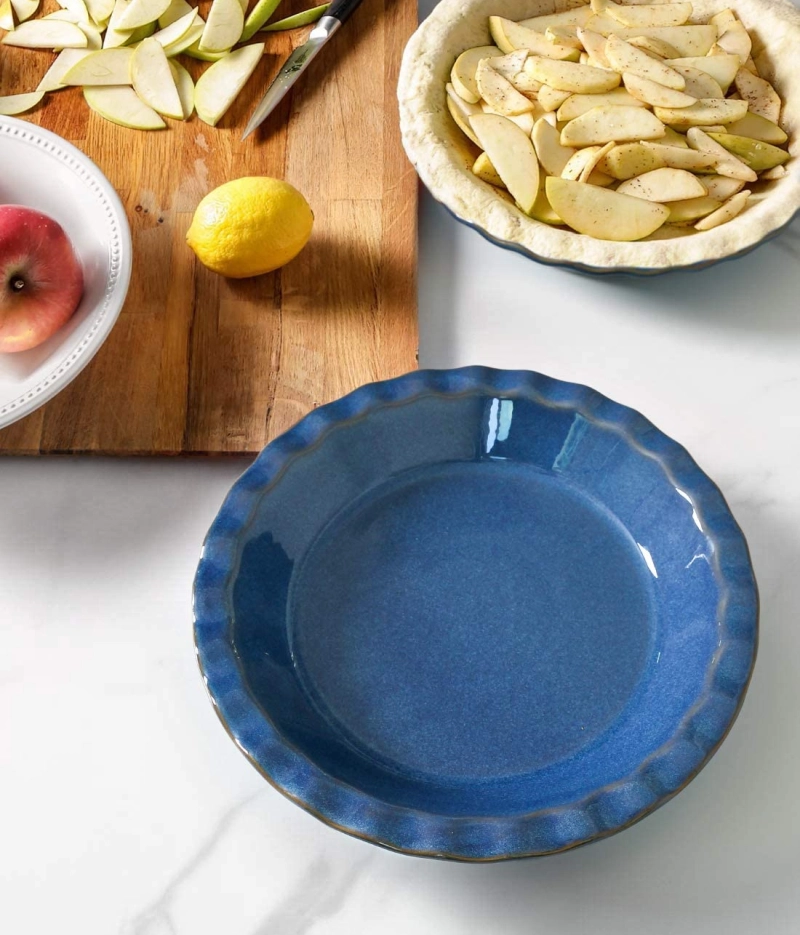 If your mom is an avid baker, show up at her place this holiday season with this ceramic pie pan. This fluted stoneware pie dish is ideal for baking various kinds of pies at home.
Price: $40
Cheese Spreaders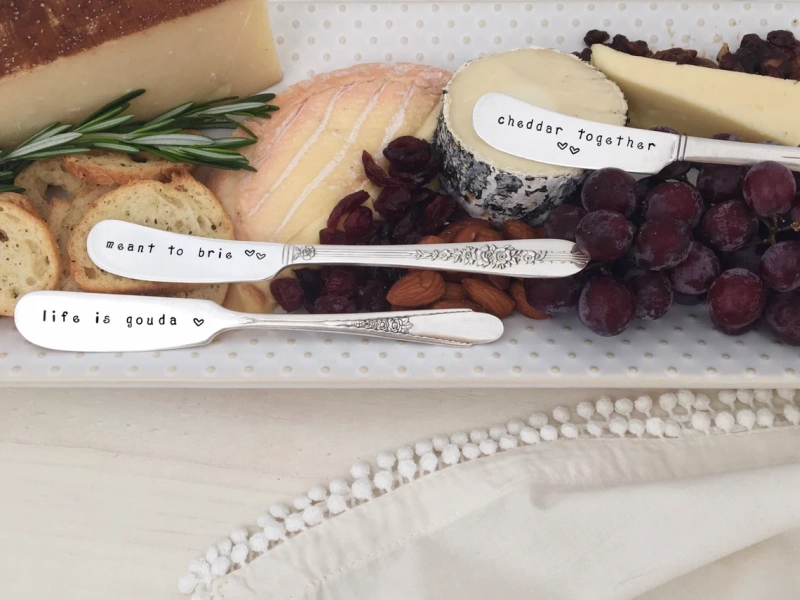 Each of these silver cheese spreaders is hand stamped with a quote. Each knife will be unique as each is a vintage item.
Price: $16
Wooden Serving Tray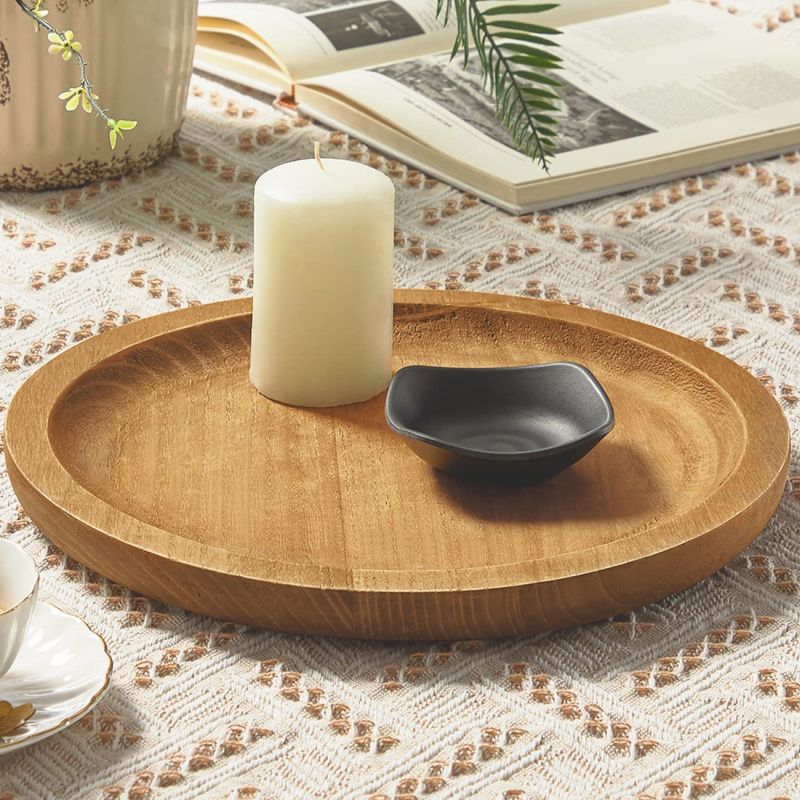 Made of Paulownia wood, this farmhouse style serving tray is absolutely gorgeous! It comes in different round or square shapes and will help you decorating your home for special days.
Price: $23
Tea Light Candle Holders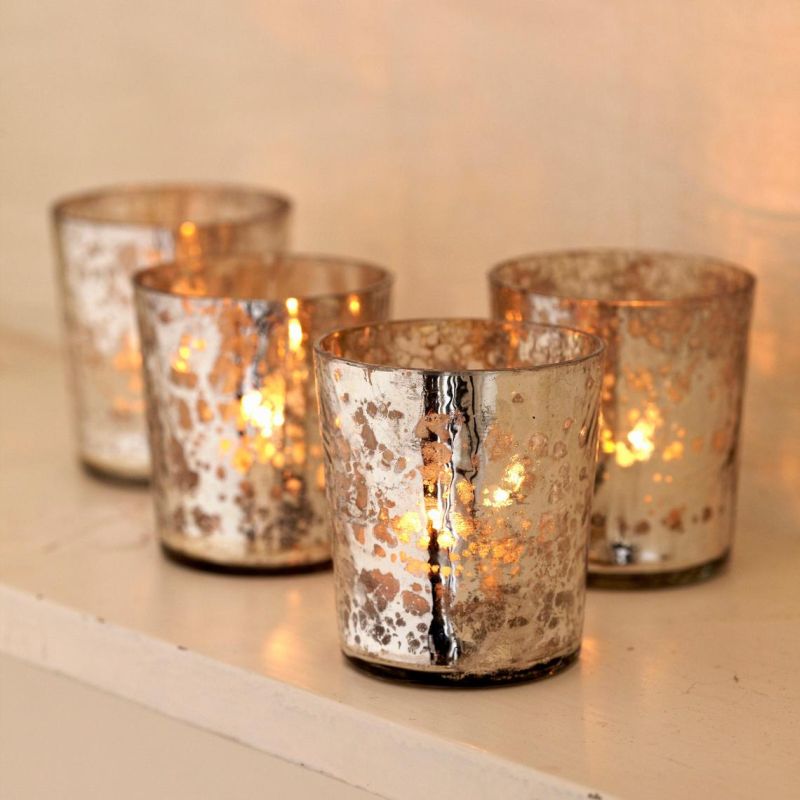 This set of four vintage-style tea light candle holders can add cheerful festive essence to any space. They are made of glass and finished with a silver metallic glaze for a cool antique effect.
Price: $27
Scented Candles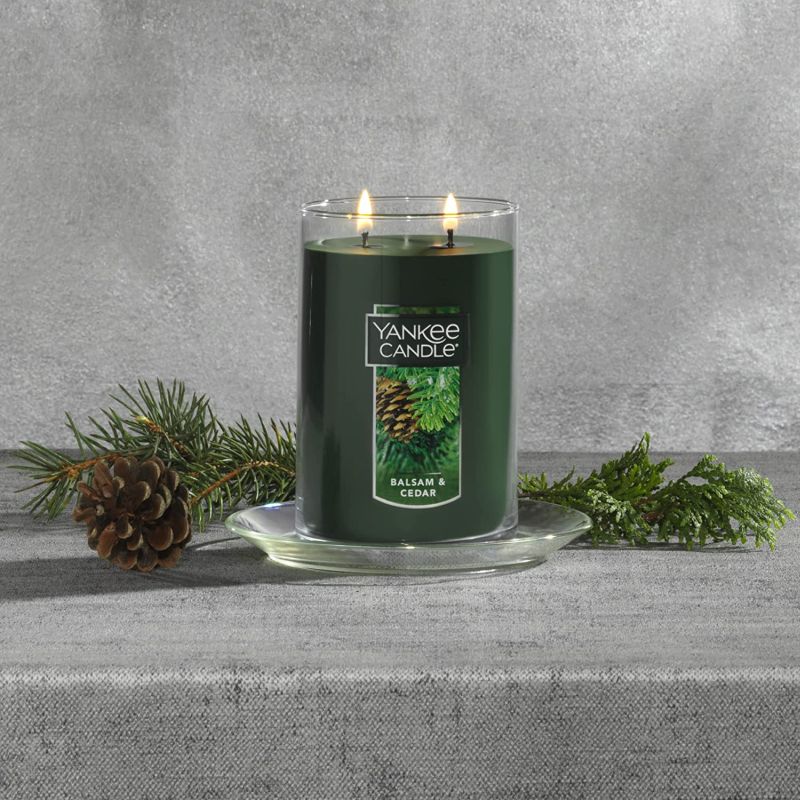 Beautifully scented candles can be tempting gifts as they help spark the holiday joy. Just light one and the living space is ready to welcome the guests. This two-wick scented candle is available in different fragrances and offers 72 hours of burn time.
Price: $18
Towels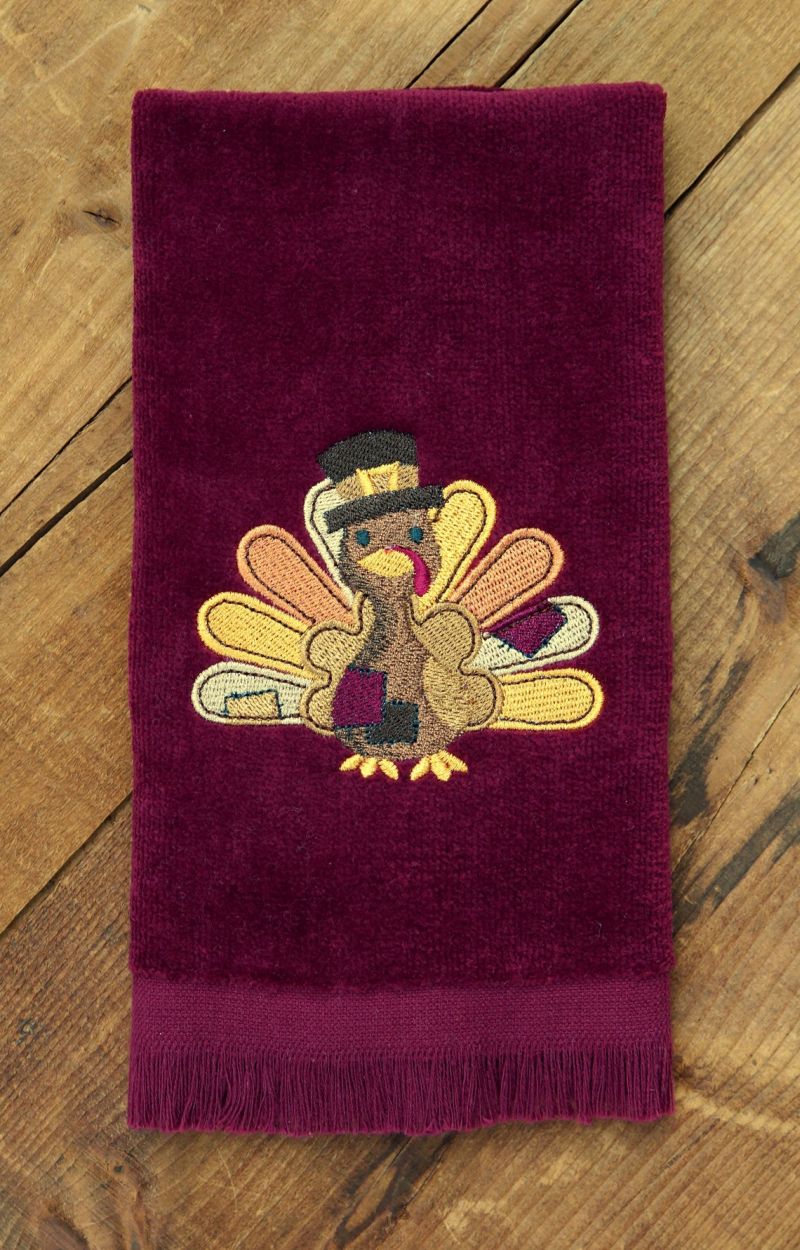 This Thanksgiving turkey embroidered hand towel will be a perfect gift for a hostess. There is an option to choose the towel type and color.
Price: $16
Throws
This red plaid throw blanket will add coziness and comfort to space. It measures approximately 50″ W x 67″ L inches.
Price: $20
Whiskey Decanter Set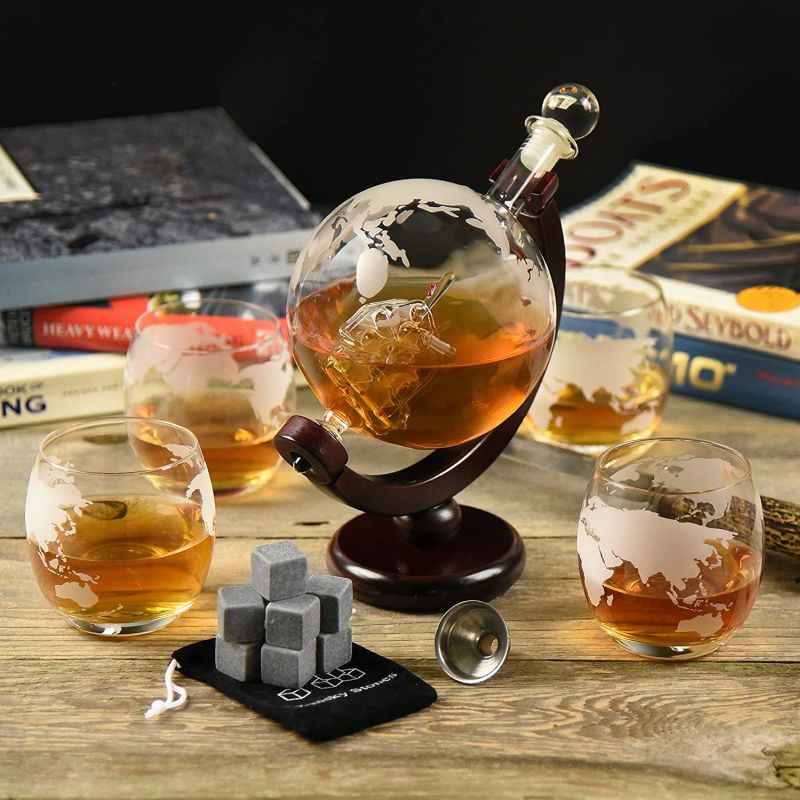 It will be the best Thanksgiving gift for a whisky lover host. The set features globe-inspired decanter and 4 glasses with world map design, plus nine Ice Stones.
Price: $58
Wine Glass Charms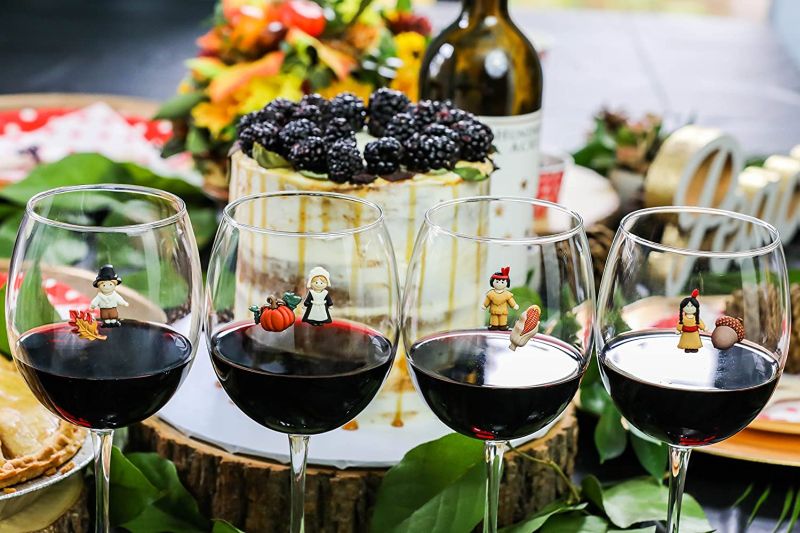 This set of 12 magnetic wine glass charms will be a fun new wine accessory. It sticks to different types of glasses using rare earth magnets.
Price: $26
Also Read: Thanksgiving Tablecloth Ideas
Reusable Straws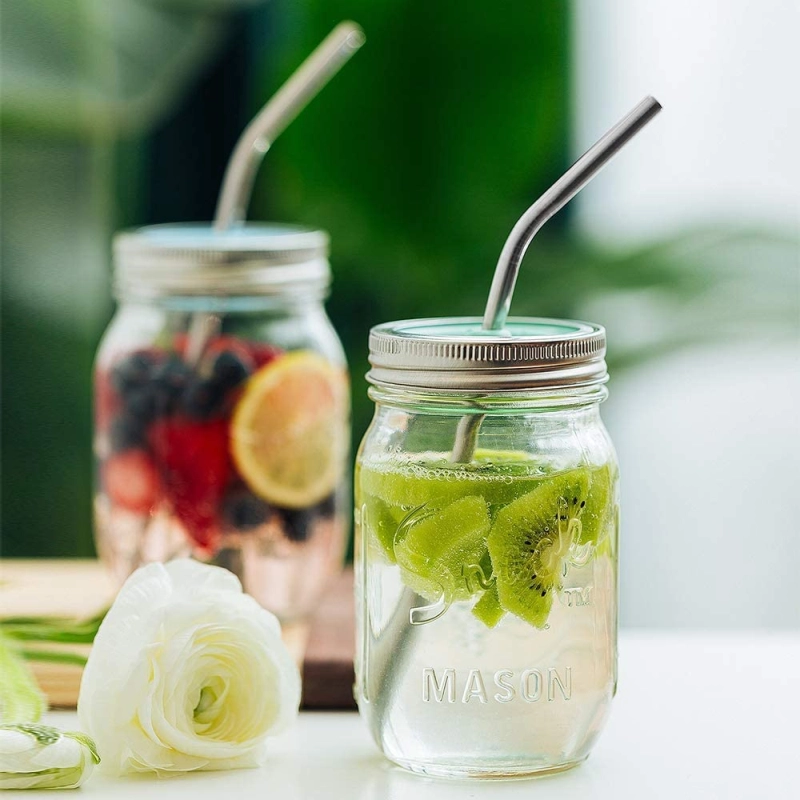 This stainless steel metal straws come with a case and in four color choices. It is a thoughtful Thanksgiving gift.
Price: $7
Gnomes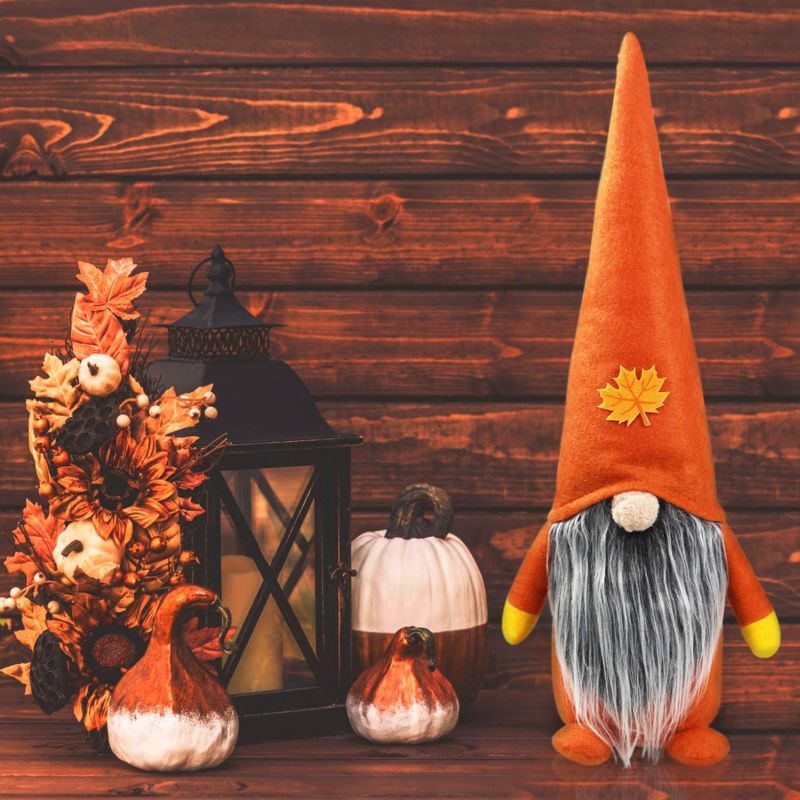 This orange gnome is not only a unique décor piece but it can also bring good luck, happiness and festiveness to your space. It has a cute fall maple leaf on the cap and has a long grey-white beard.
Price: $9
Pet Toy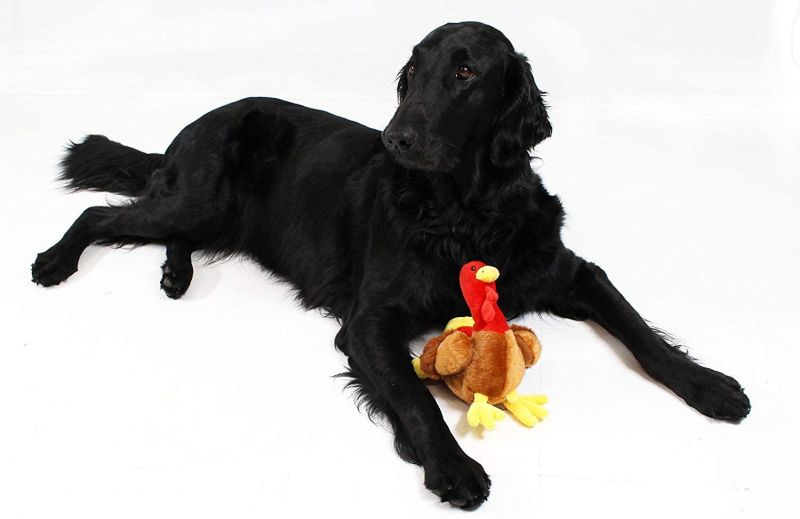 If your host is a pet lover, you can gift something for pet care. A Thanksgiving-themed chew toy can be a simple and practical gift. Check out this plush turkey pet toy for the festivities!
Price: $18
Yoga Gifts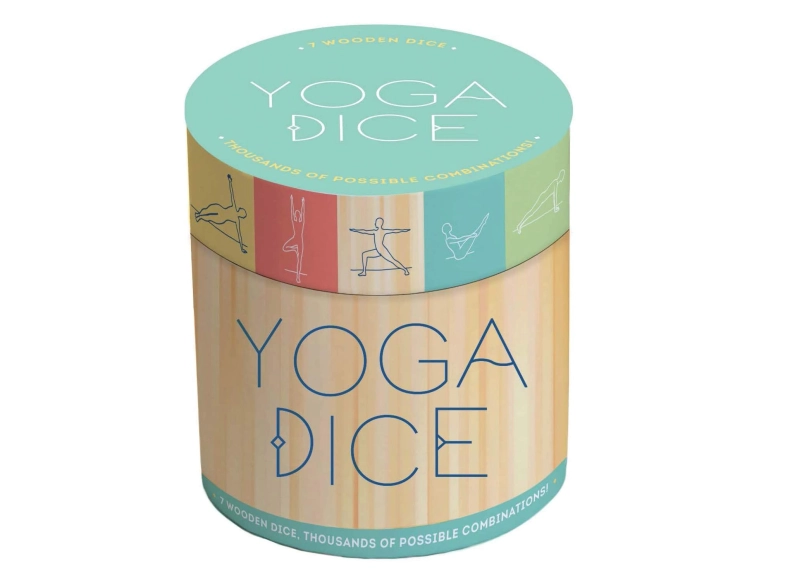 This yoga dice makes a heartwarming gift for any loved one who enjoys yoga and meditation. Each unit comes with seven dices with different poses on each side that will help in maintaining a varied yoga routine.
Price: $19
Vases
Vases can also make cool gifts for Thanksgiving day that your host will remember for a long time. These tiny, glass vases are a good option to enhance the table setting.
Price: $14
Macramé Plant Hangers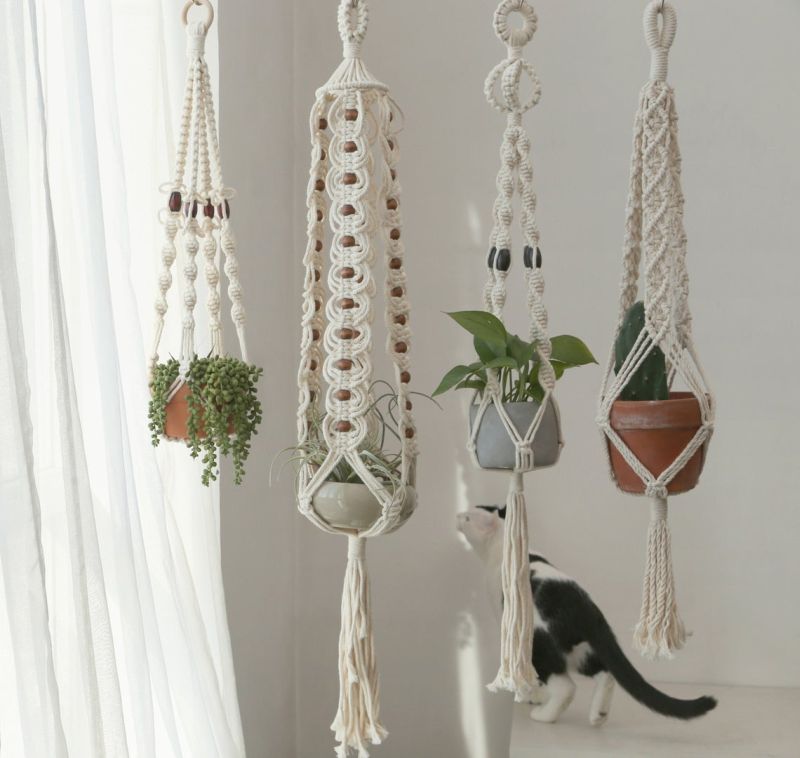 These beaded macramé plant hangers will add a Boho vibe to any space. Choose the color and style according to your décor need and you are all set.
Price: $15