We have seen a number of impressive treehouses from all across the globe. Some are eye-catchy on the exteriors, while others concentrate more on what's on the inside. This backyard treehouse is one from the latter category. The Fox Treehouse build by a married couple, Emily and Sloane Southard from Nashville, Tennessee took almost a year to come to life. Inspired by a poem by Wendell Berry, this treehouse looks good from the outside, but on the inside, it is one of the most luxurious accommodation you'll ever come across.
They decided to renovate the backyard of their main house into a low-lying treehouse which is just 100 square feet in total. The way the couple planned the interiors is remarkable as the treehouse lets in natural sunlight and cool breeze.
The Fox Treehouse has enough space for a living room, bedroom, room for kids and an office section. All of this is well complemented by the vibrant color scheme of the interiors, and excellent space management.
The living area has a vintage sofa and an old trunk which functions as the center table, giving the place a warm, retro feel. Floor lamps give the place a unique feel, and the trunk houses all the cleaning supplies. Walls of the different sections have wooden shelves which give the interiors more depth. Plus the artwork (by Emily herself) and windowed shelves give the space a vivid look.
Office section has plants and flowers, making the space feel more at synced with nature. The bedroom has an iron bed and windows on each side give it a fairytale-like feel.
Overall, the treehouse is dream-like from the interiors, and the family enjoys their time in there. Unfortunately, this treehouse is absolutely for personal use.
However, the couple is renting the main house for guests. You can also rent the accommodation right over at Airbnb.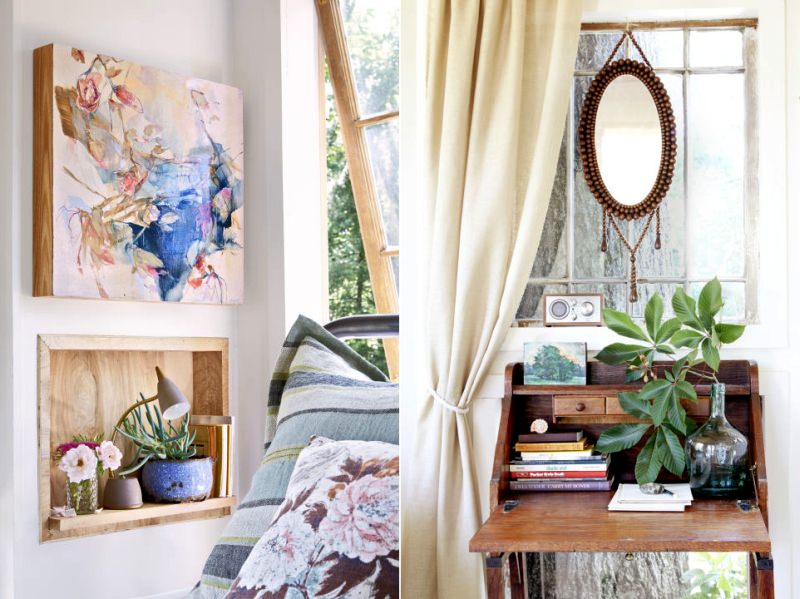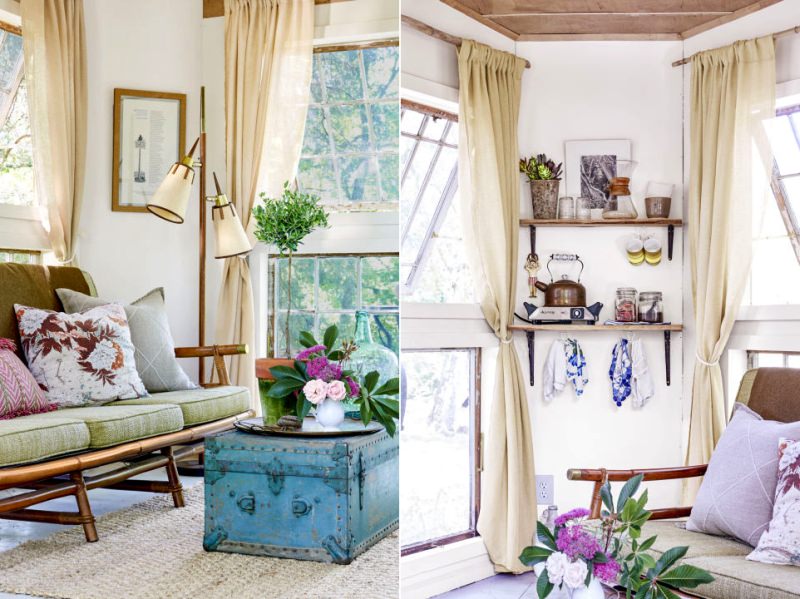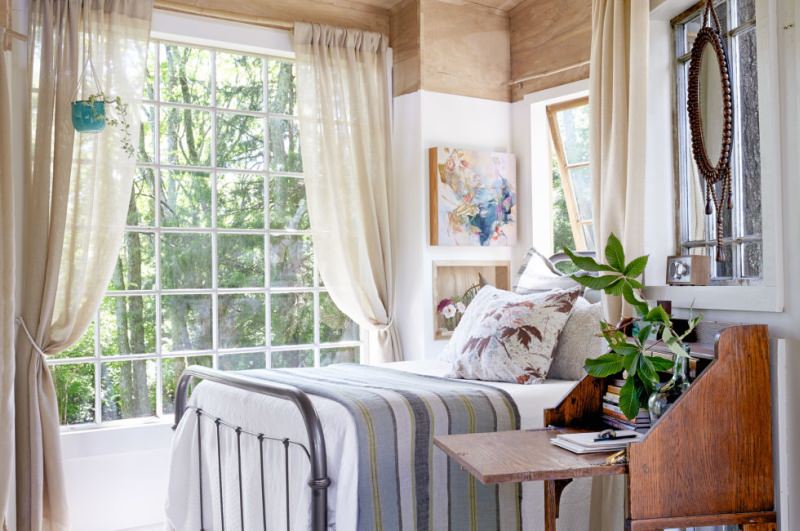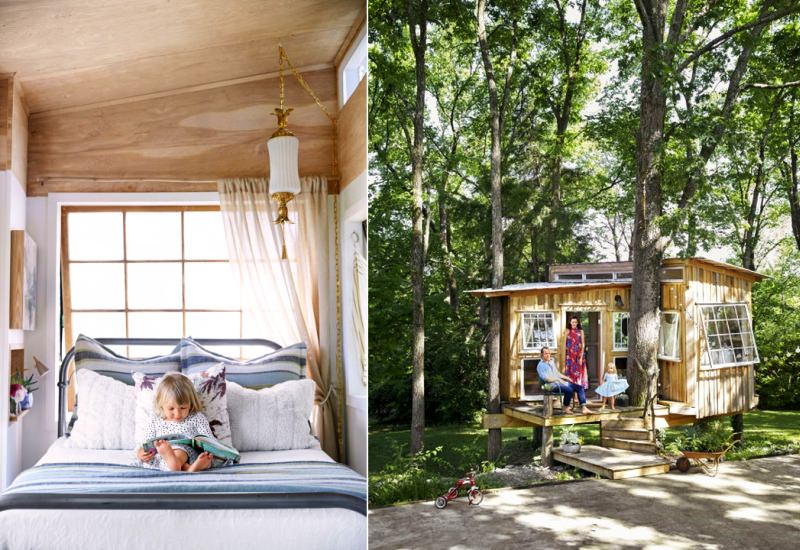 Via: CountryLiving