When it comes to interior design, the sky's the limit! Even if you're living in a compact space, such as a condominium, there's no reason why you can't create it into the home of your dreams. In this article, we'll guide you through the process of doing exactly that: turning your condo into a dream haven that is functional and uniquely yours.
Our idea is to go beyond mere functionality and create an upscale and luxurious ambiance within the constraints of your condominium unit. While you can do that by including high-quality materials such as granite, marble, or hardwood floors, incorporating designer furniture, and integrating unique art pieces. This may transform the condo into a sophisticated and fashionable living space, but it will cost you a fortune.
Our ideas indulge in the practice of creating stylish and fashionable interiors in condominiums focusing on clever, cost-effective changes, to get the desired result. It may involve utilizing smart storage solutions, maximizing natural light, and incorporating open-concept layouts to create an airy and spacious feel. So, let's delve right in:
Maximize space with clever storage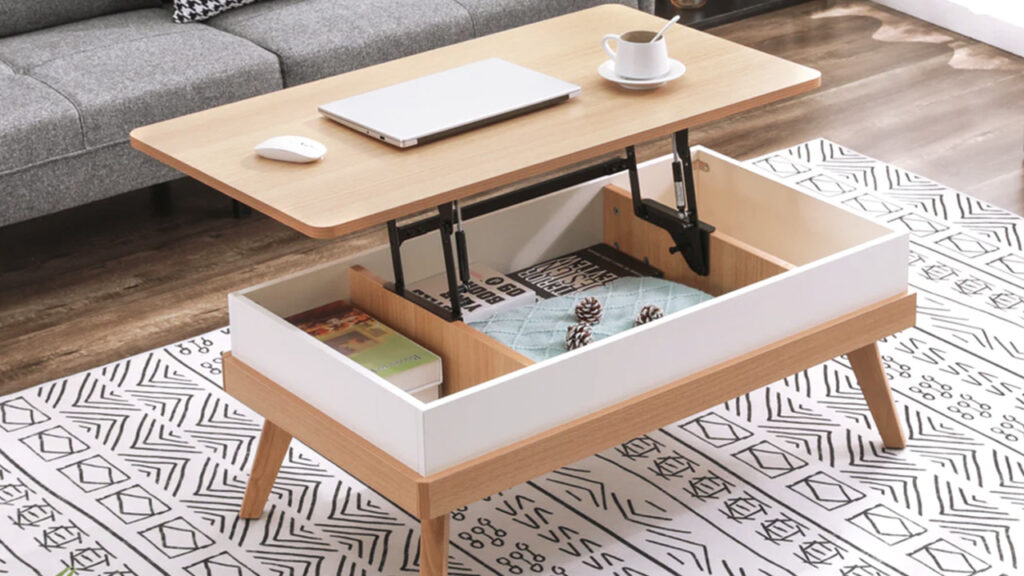 When you're working with limited square footage, storage can be a significant challenge. However, don't let that deter you from transforming your condo into your dream home. By incorporating clever storage solutions in unused areas in your condo, such as built-in shelves and multifunctional furniture, you can maximize the space you have and minimize clutter. Utilizing drawer organizers, closet dividers, and storage bins lets you keep smaller items well-organized. This can help maximize the efficiency of your storage spaces and prevents clutter from accumulating.
Floating shelves can serve as both storage and display options, while an ottoman with storage can be used for seating or as a coffee table. Opting for furniture that serves multiple purposes can do the trick really well. For example, a sofa with built-in storage or a dining table with foldable sides can save space while providing extra storage or additional seating when needed. You can even choose to go with a sofa bed or bed with storage compartments underneath for storing linens, clothing, or seasonal items.
Embrace natural light and mirrors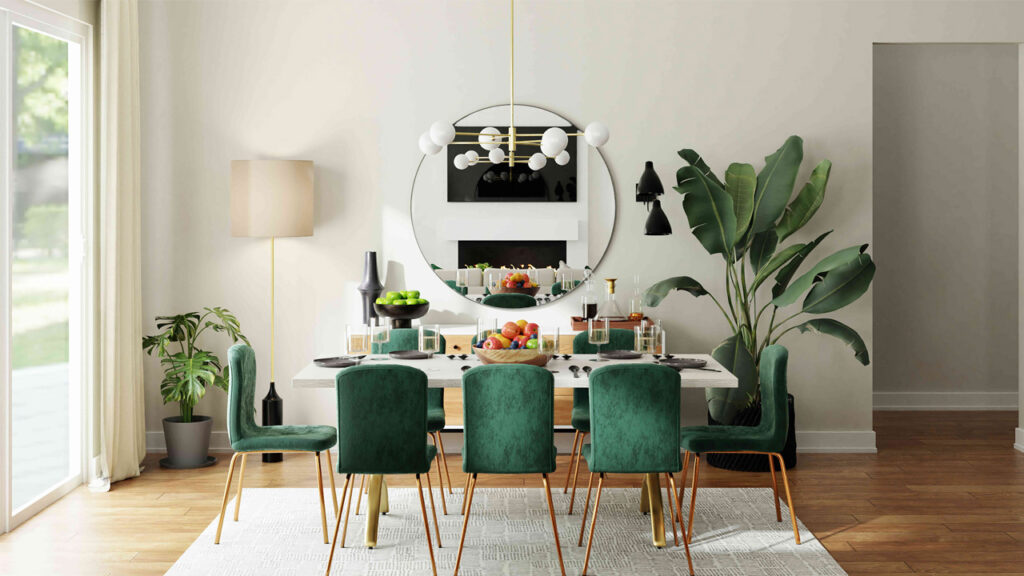 Natural light is a priceless commodity when it comes to making your space feel open and inviting. Maximize the sunlight in your condo by keeping window treatments light and airy, and avoid blocking windows with large furniture. Mirrors are another fantastic way to create the illusion of more space and light. Strategically place them opposite windows or light sources to reflect and amplify the brightness throughout your space.
Use light and neutral color tone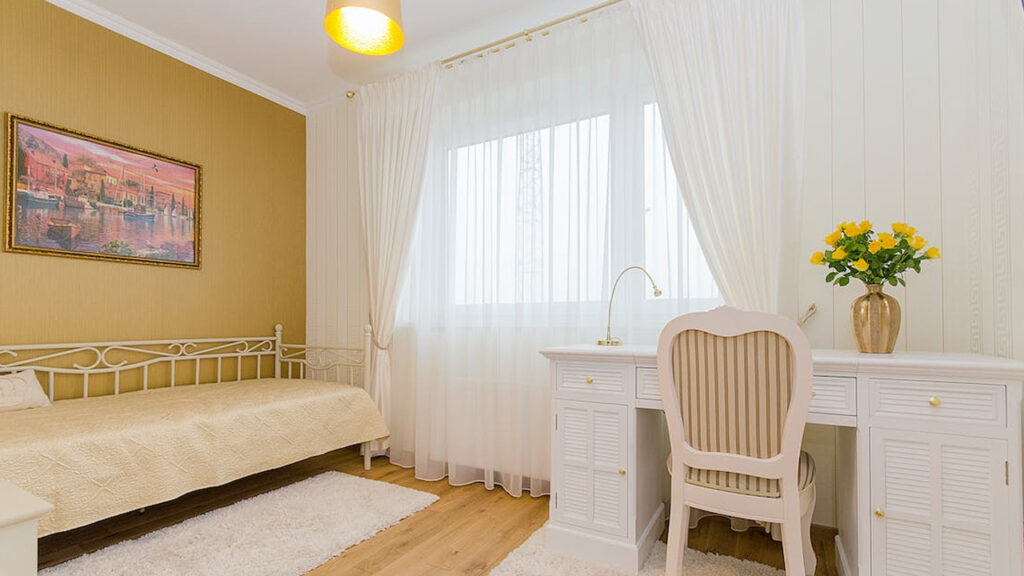 The color palette you choose for your condo plays a significant role in creating the perfect atmosphere. Light, neutral colors can make a small space feel larger and more open, while bolder hues can add depth and character. Don't be afraid to experiment with accent walls or colorful furniture to create a focal point in your space, you can use wallpaper for the same. Remember, your dream home should reflect your personality, so let your creativity shine!
Make use of vertical space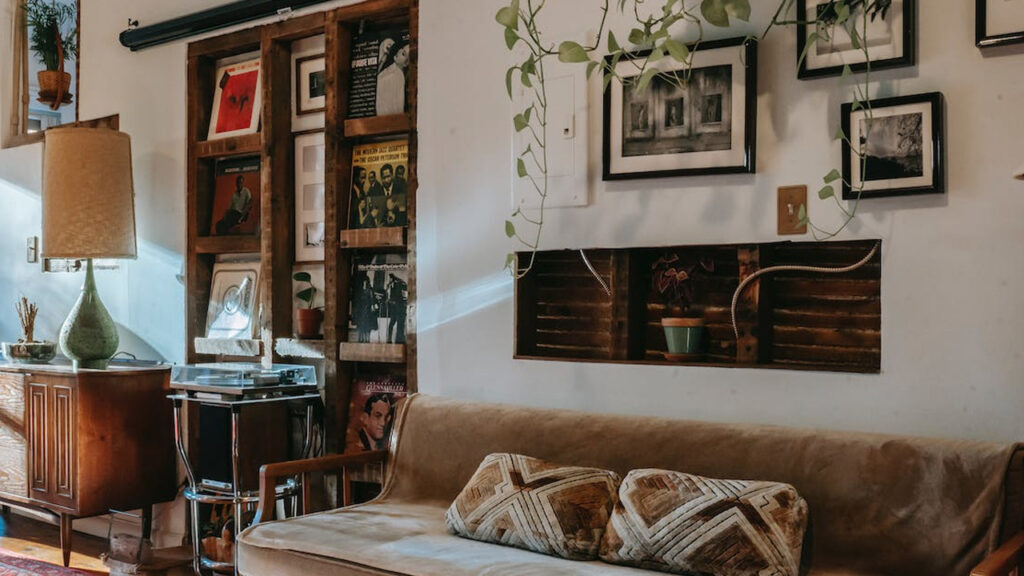 In a condo, every inch of space counts, so don't forget to utilize the vertical plane. Installing floor-to-ceiling bookshelves, tall potted plants, or even a gallery wall can draw the eye upward and create the illusion of height. This helps create additional storage without occupying valuable floor area. Wall-mounted lighting fixtures can also help free up valuable floor space and add a touch of sophistication to your design.
Craft functional zones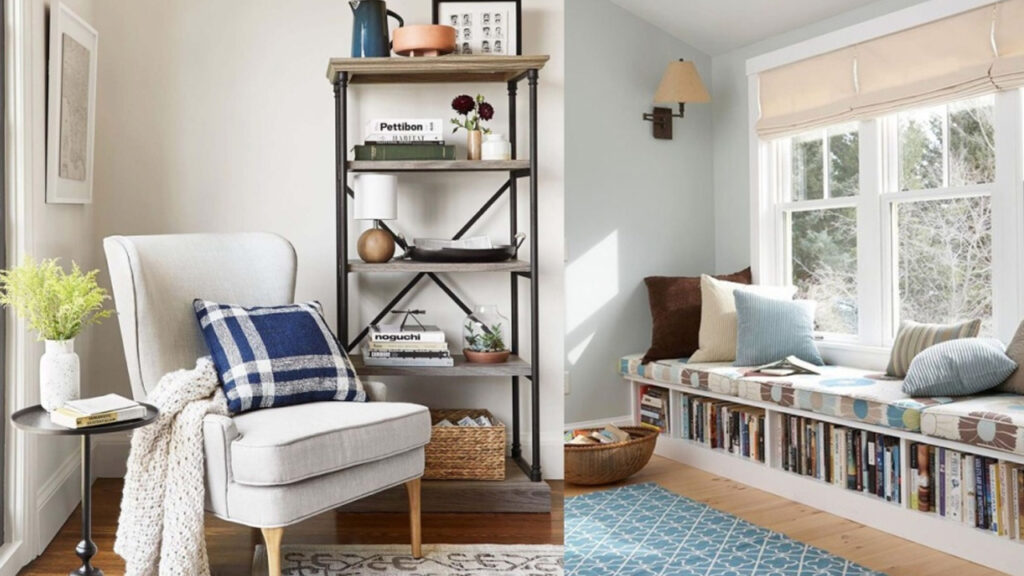 Divide your living space into functional zones to make the most of your condo's layout. For example, you might create a cozy reading nook in one corner, a stylish dining area in another, and a comfortable conversation space for entertaining guests. Use area rugs, lighting, and furniture arrangements to define these zones and give each a distinct purpose.
Safeguard your condo with insurance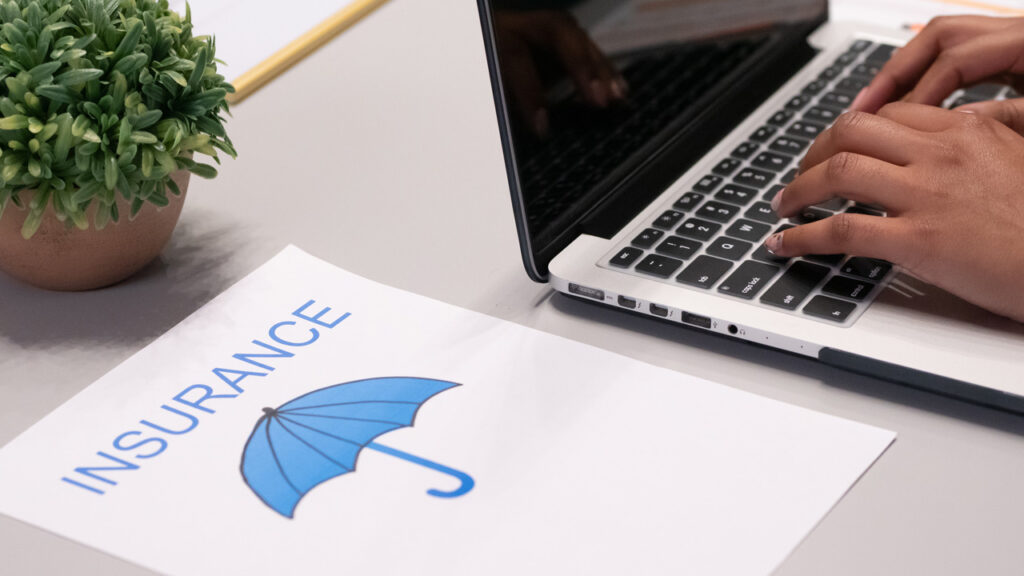 While you're pouring your heart and soul into designing and personalizing your dream condo, it's crucial to remember the importance of securing a comprehensive condo insurance policy. This type of insurance provides essential protection for your personal belongings, including furniture, electronics, and cherished accessories. By investing in a reliable condo insurance policy, you'll gain peace of mind knowing that your beautifully designed space and the treasures within are well-protected.
Conclusion
Transforming your condo into your dream home may seem like a daunting task, but with a bit of creativity and some strategic planning, it's more than possible. By maximizing space, embracing natural light, choosing the right color palette, and personalizing your space, you can create a stylish and inviting haven that truly reflects who you are.