A modern home requires upbeat multi-functional furniture that is great for space-saving and looks good. Walk-in-closets are a good example of this very trend which is gradually picking up the pace. Perhaps, another great investment to have the maximum functionality in your constricted space. Walk-in closets are not that common furniture pieces at homes, as the modular line of furniture gives you more flexibility.
But still, they are well suited for people who like to have multiple closets to organize things without compromising any extra space. Have a look at these unique walk-in closets, and you'll get a good idea on how to make one for your room or living space.
# Transforming Bed Walk-In Closet
For a small bedroom which has plenty of things to store inside, this multipurpose bed is the best idea to emulate. Designed by French manufacturer Parisot, this bed has a shelving space on its side and opens up to reveal a closet with shelving units to store things in an organized manner. Ideal for a teenage bedroom, this walk-in closet bed has two drawers, six open storage compartments and large shelves inside.
On the side, there are two columns of shelves out of which the lower one also acts as the step ladder to get on the bed. A very cleanly designed furniture piece which goes perfectly well with any kind of interiors.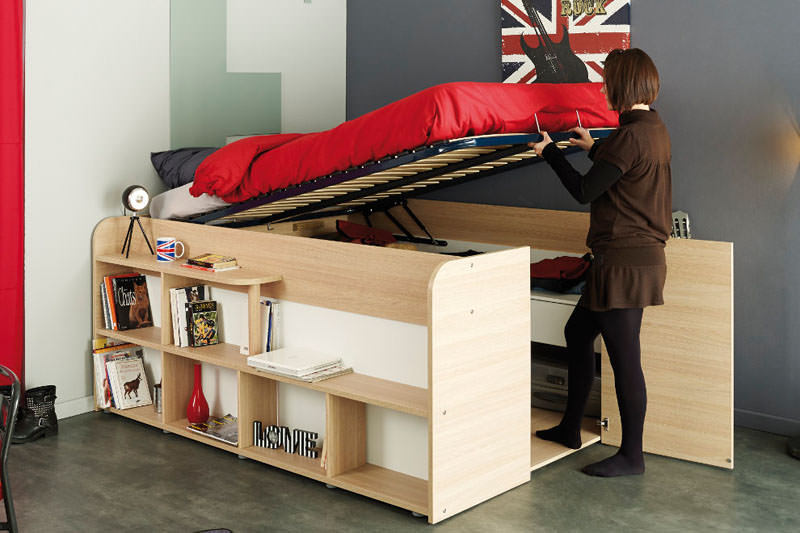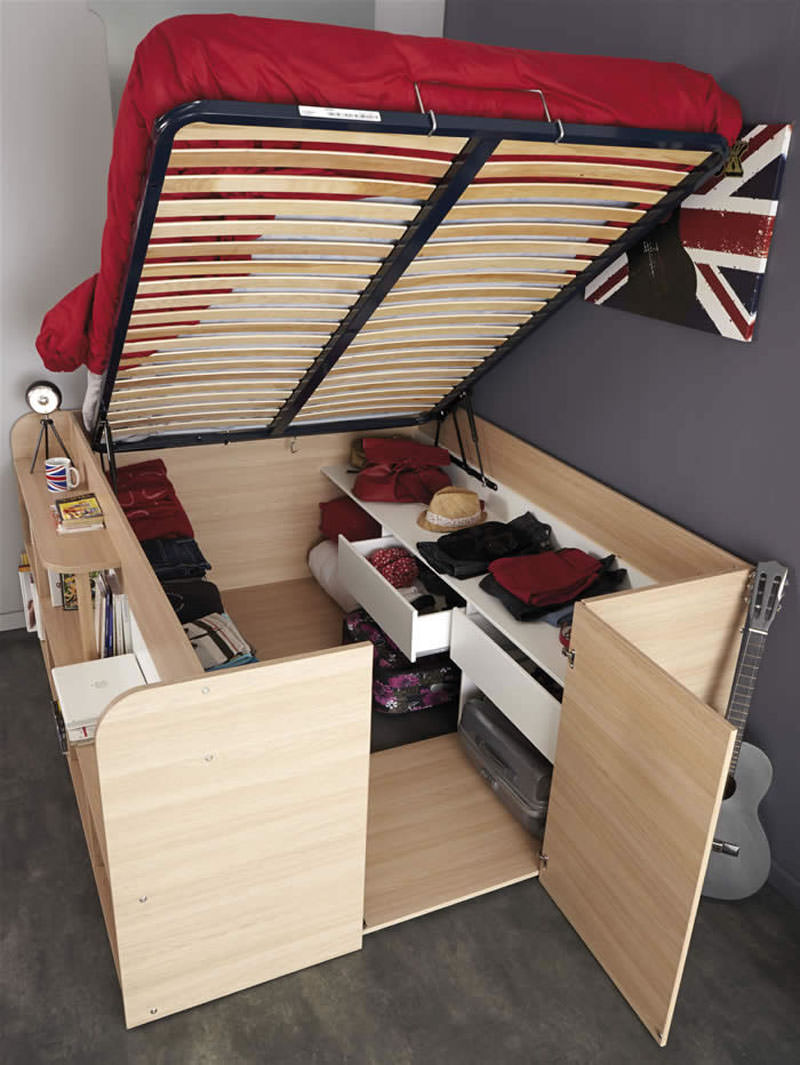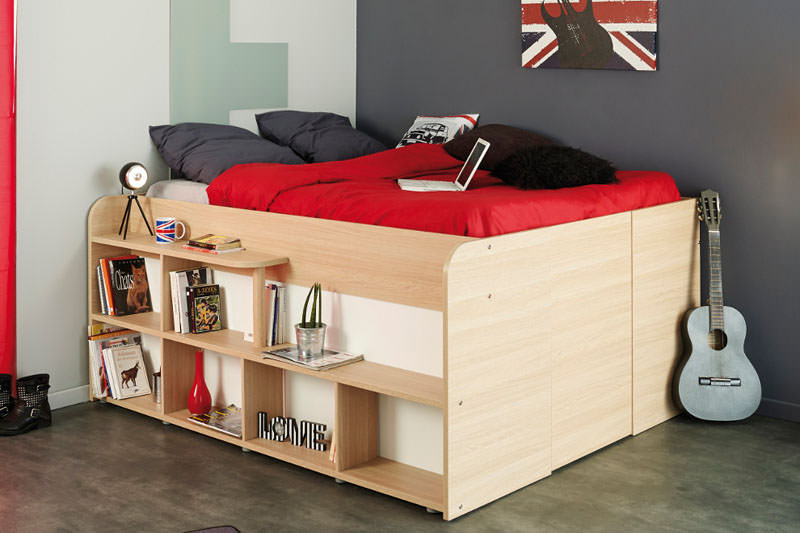 # Living Cube Walk-In Closet
West Berlin-based designer Till Könneker has come-up with the Living Cube walk-in closet which acts as a multi-functional furniture piece for modern homes. Perfect for a living room, this furniture unit looks like an extensive shelving widescreen TV, books, shoes and apparels. While from another angle it reveals the bedding on top which is accessible via a ladder.
A door on one side gives you access to the closet which can house anything from your daily accessories to a bicycle. Unfortunately, you can't buy this furniture item, but you can get enough visual clues on how to make one for your home.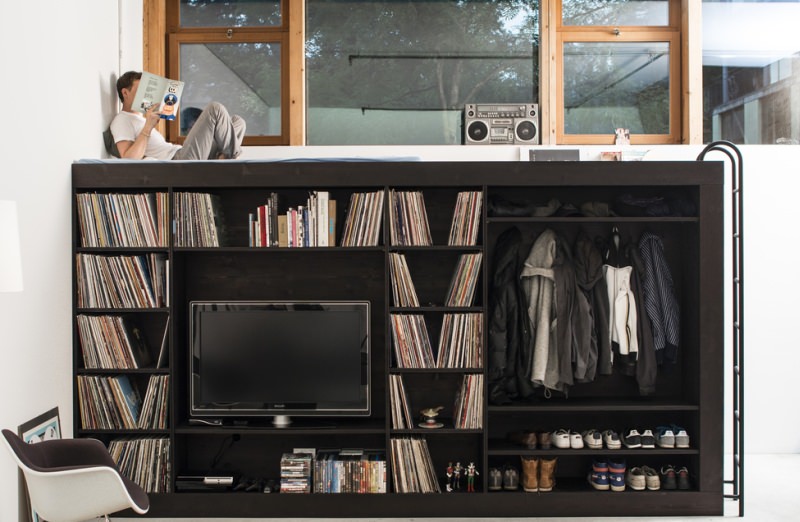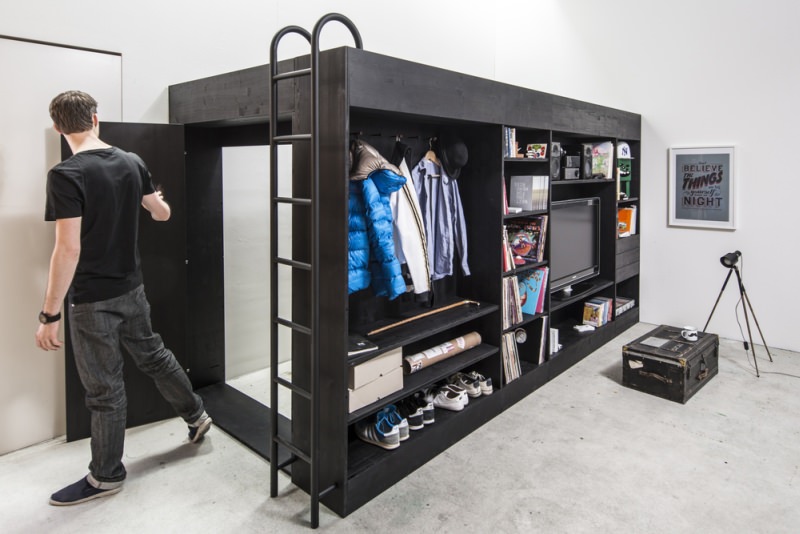 # Container Bed Walk-in Closet
Another walk-in closet which is tailor-made for tiny living spaces. Container bed designed by Dielle, a Domino Group is a multipurpose furniture for small apartments with constricted space. This walk-in closet organizes your stuff in a well-organized manner, while providing space for having a good night's sleep. The bed is accessible from both sides with well-designed shelves which store your stuff.
To offer convenient access to the room below, the bed is fitted with gas pumps that can lift bed for immediate access by shifting or lifting the mattresses. The basic composition of Container bed consists of modular spaces that can outline itself according to different height of clothes and household items.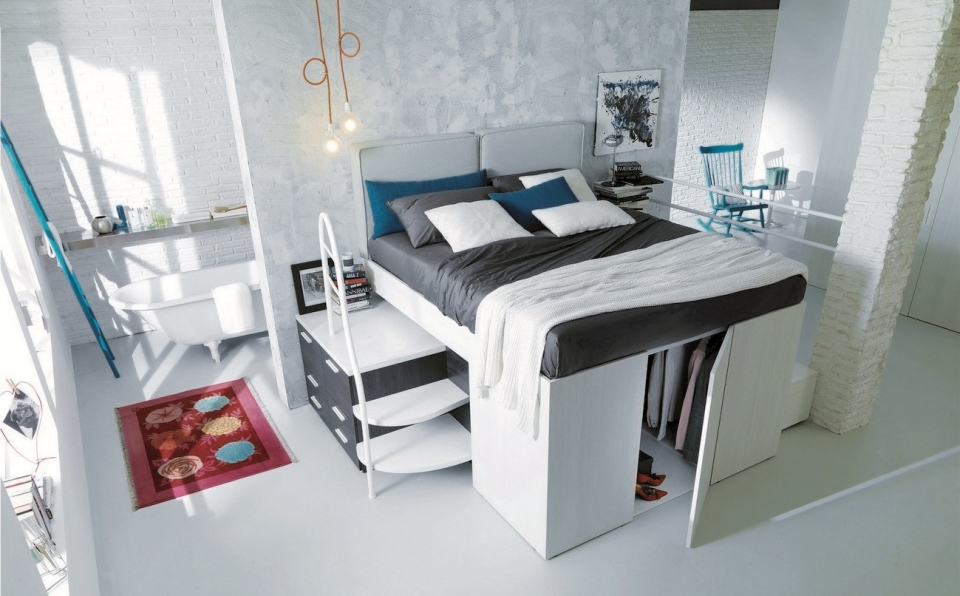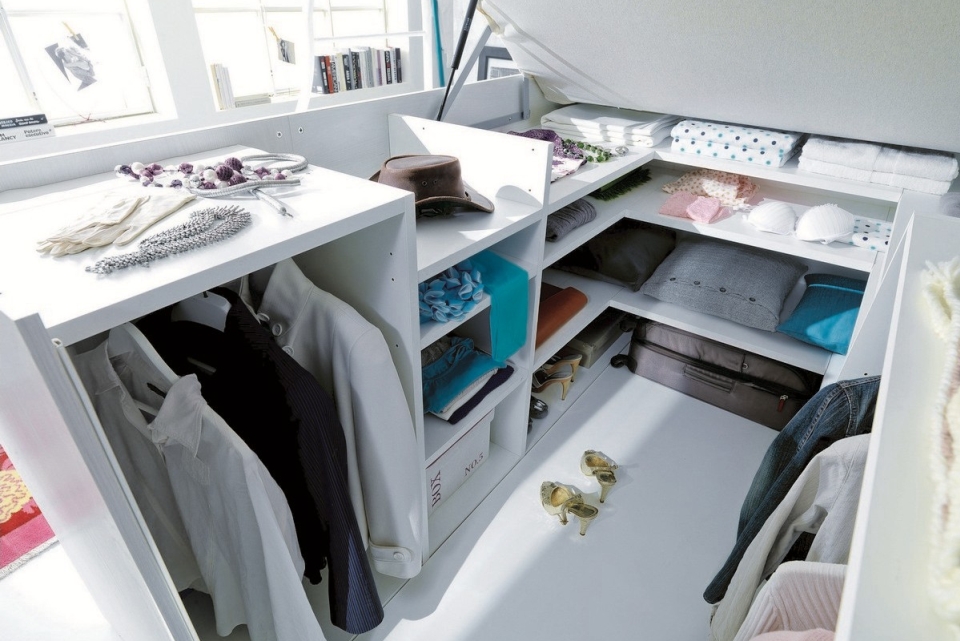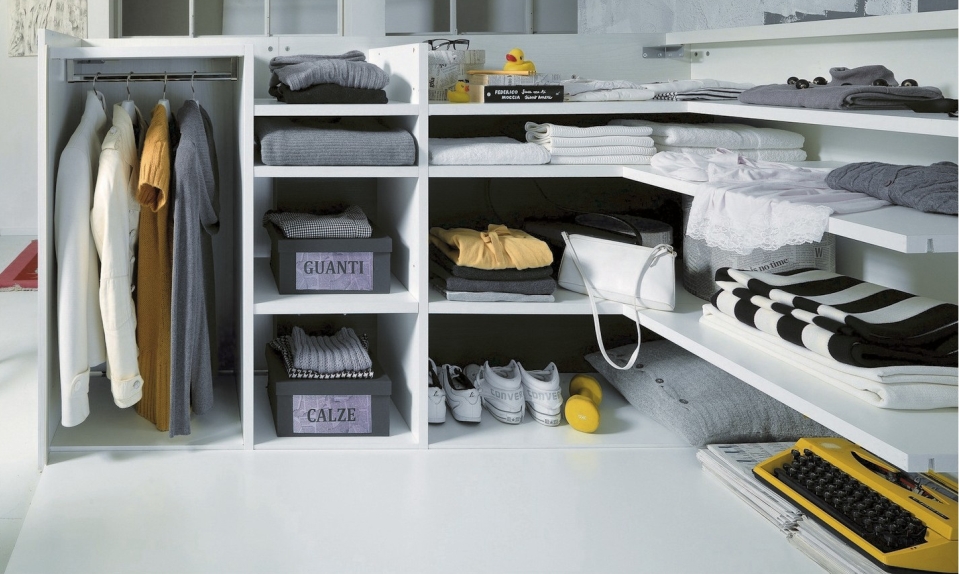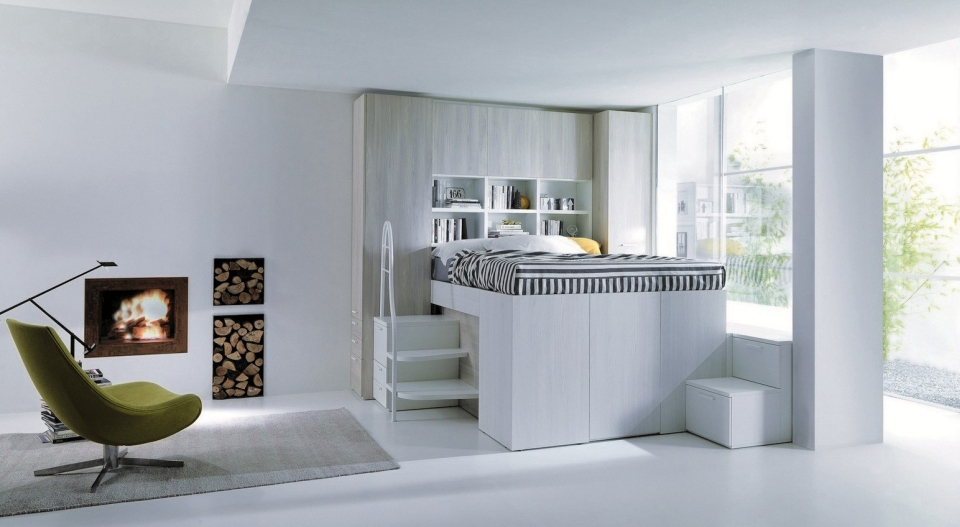 Out of these great walk-in closet designs, Container bed appeals the most because of its beautiful design and the clever use of every inch of space. Other than that, all of them are great in their own way depending on the user's requirements. After going through these walk-in closets you'll have a good idea to make one yourself or perhaps pass over the design to a local furniture manufacturer to make one for your living space.