"As they say trash is not always a trash," pallet wood perfectly fits on this phrase. It has made a very special place for itself among designers and people who love upcycling. We can find lots of creative and amazing upcycled objects made out of discarded pallet wood on internet these days, Nitya is just another feather in the same cap. It is designed by Ravi Pondourangam of YvaR DesingN. The shelving unit derived its name from designer's newly born niece.
The pallet wood shelving system consists of five different-sized compartments with varied storage capacity which are held together by a polished copper rod. All compartments can rotate independently in any direction as per your preferences to enhance utility. Moreover what makes it more interesting is the fact that working on pallet wood is altogether a challenging job as compared to working on a new wood piece. It has to undergo rough bumps during transportation and varied weather conditions, resulting in a rugged texture and uneven surface. Despite going through all these inconducive conditions, Nitya remains a decorative storage unit, thanks to skilled craftsmanship of the designer who put endless hours of hard work sanding and acrylic painting it.
This shelf is available for purchase for €300 (approx. $335) at Etsy. A part of me is forcing me to say that perfection lies in imperfection, and Nitya has made this idea stronger and more meaningful to me.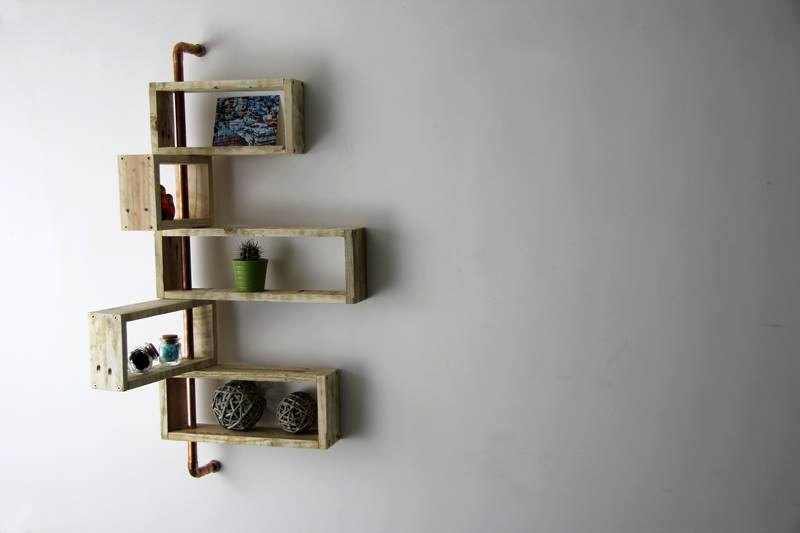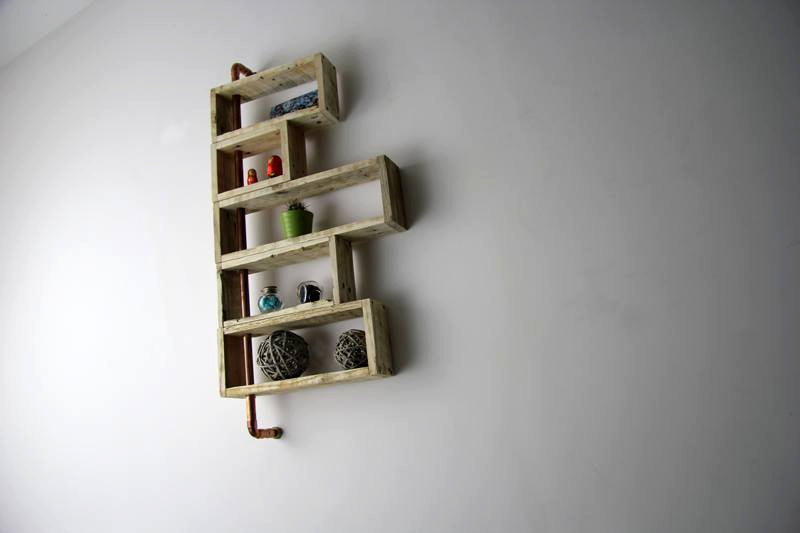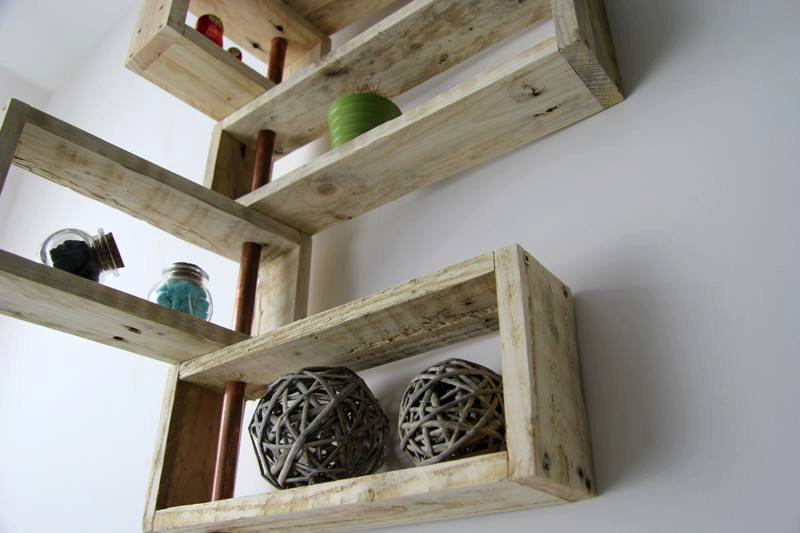 Source: Upcycledzine