If you want to give a minimalist industrial touch to your interior decor, then nothing beats tasteful concrete accessories. While concrete is often used for the construction of buildings or structures, utilizing this rugged material on decor objects deliver some evident industrial feel to the specific item.
Whether you choose to blend it with glass, stone or metal; concrete always provides a unique flair to any room when used unconventionally. Maybe this is the reason why certain designers and DIY enthusiasts keep experimenting with this basic building material to create some interesting decor items.
Here are few stunning concrete accessories that can turn any boring room to life with their exuberant appeal.
Designers of National Design Collective in Toronto have handcrafted the Cairo clock in a geometric dimension like a diamond. This gives the wall clock a very distinct appeal, perfect for themed interiors.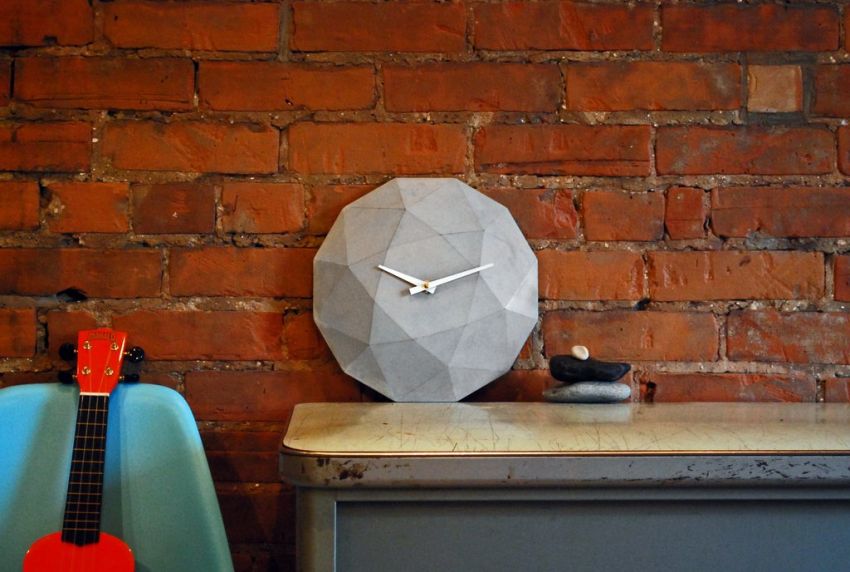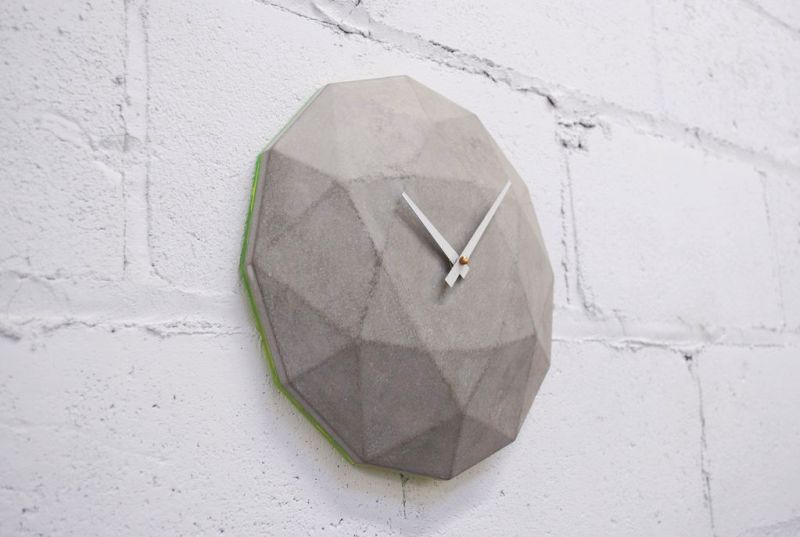 Slash lamp by Dragos Motica is a concrete lighting fixture covered in concrete that is exposed with the strike of a stone. It is made to be broken to expose more light into your room which gives this lighting fixture a distinct appeal.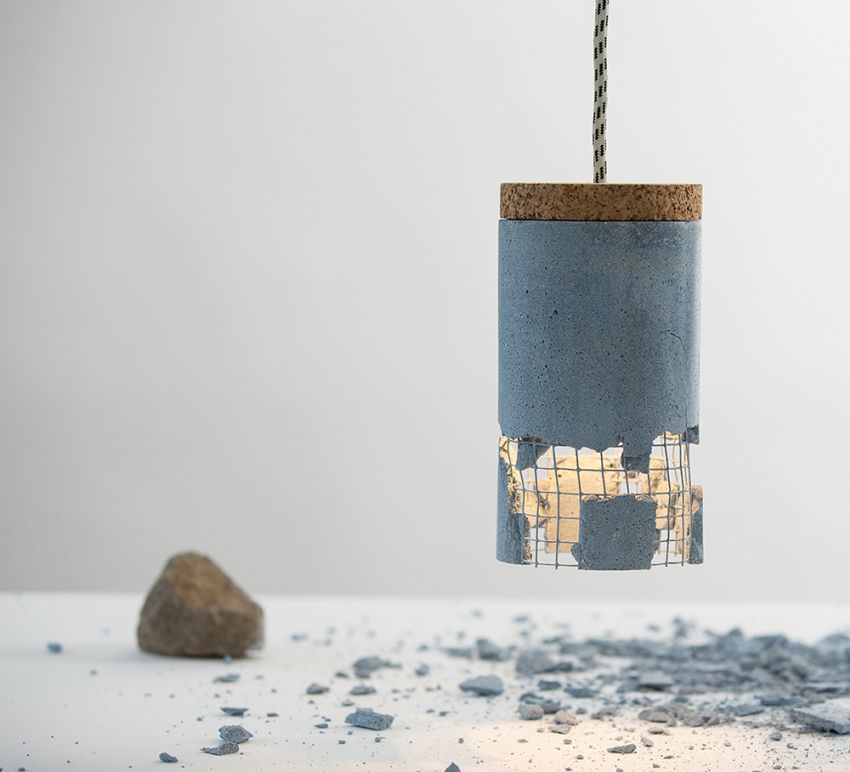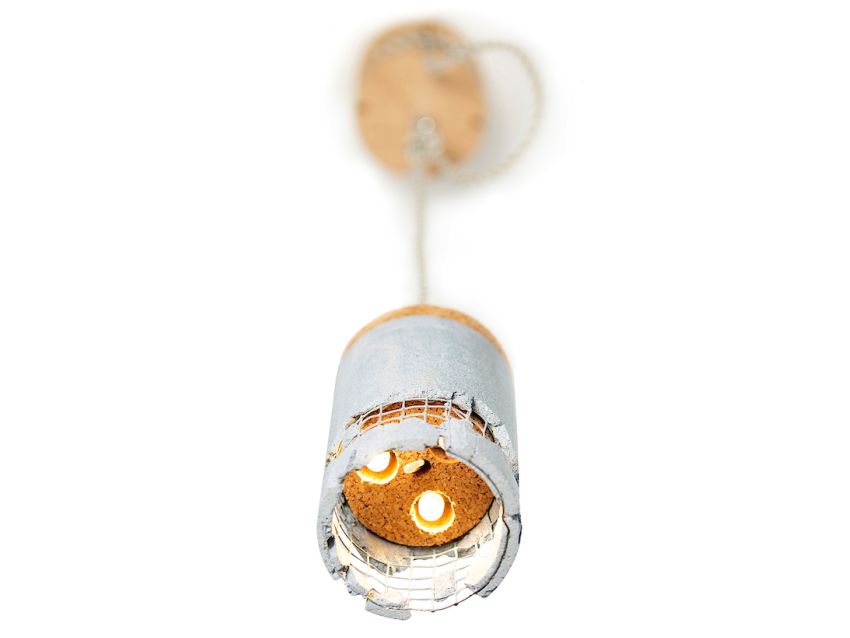 These classic knobs are designed to be attached to any existing furniture, giving your interior an appealing industrial look. Designer Grey Hensey handcrafts each of these knobs which makes these knobs even more special.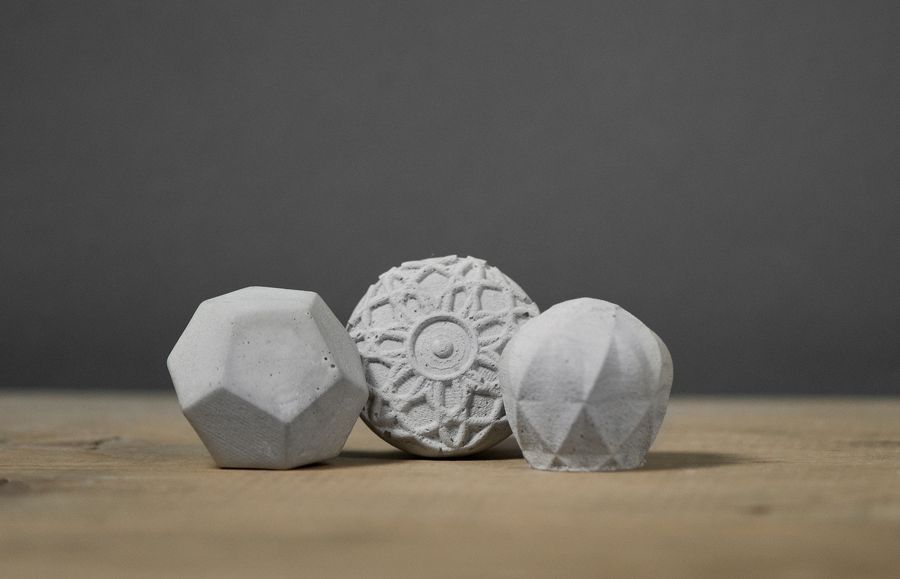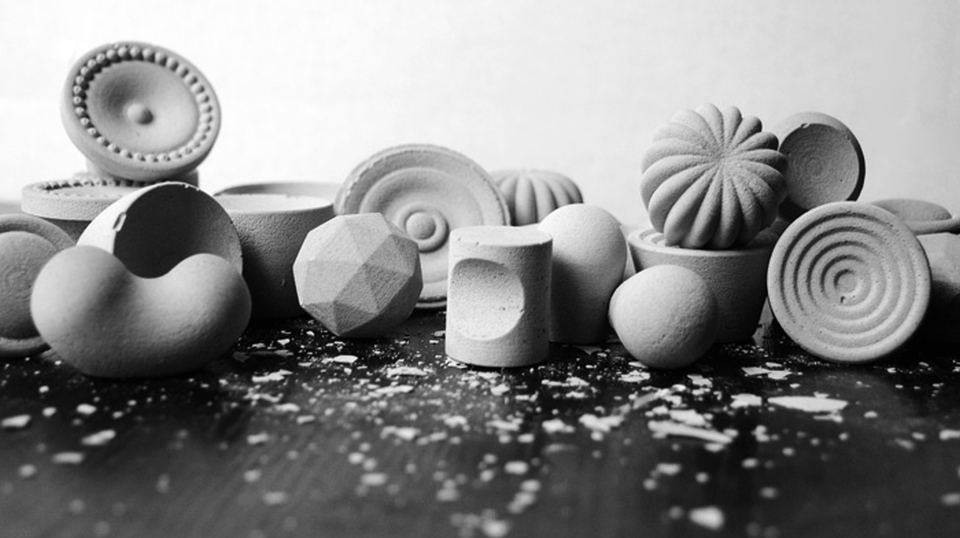 Vido Nori, a well-known architect and designer has created a very unique line of tableware from concrete. This concrete tableware includes gently bent trays and impressively creased bowls, adding minimalistic yet striking touch to the dinner set.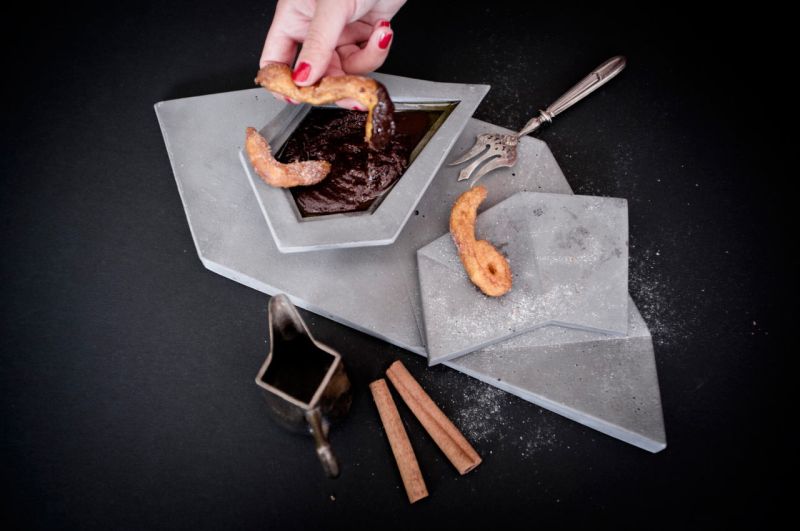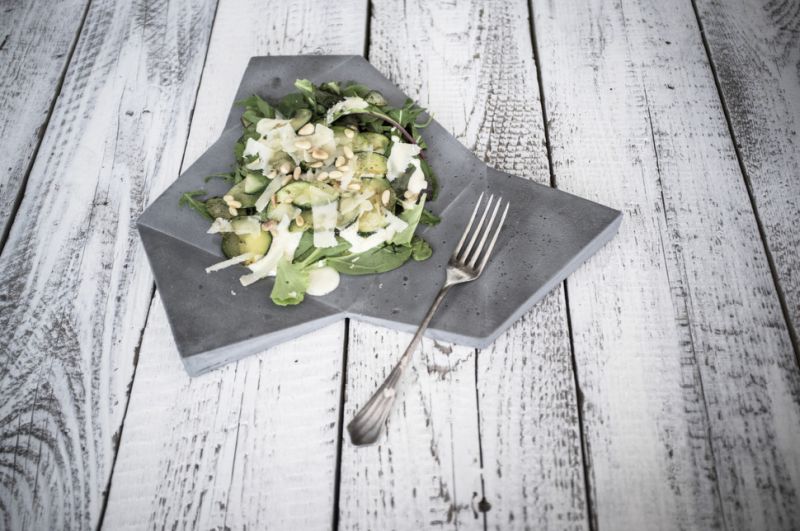 Don't have space for a huge wine cellar? Bring home the elegant Corvi wine cooler to keep liquor bottles chilled as well as give fancy decor to your home.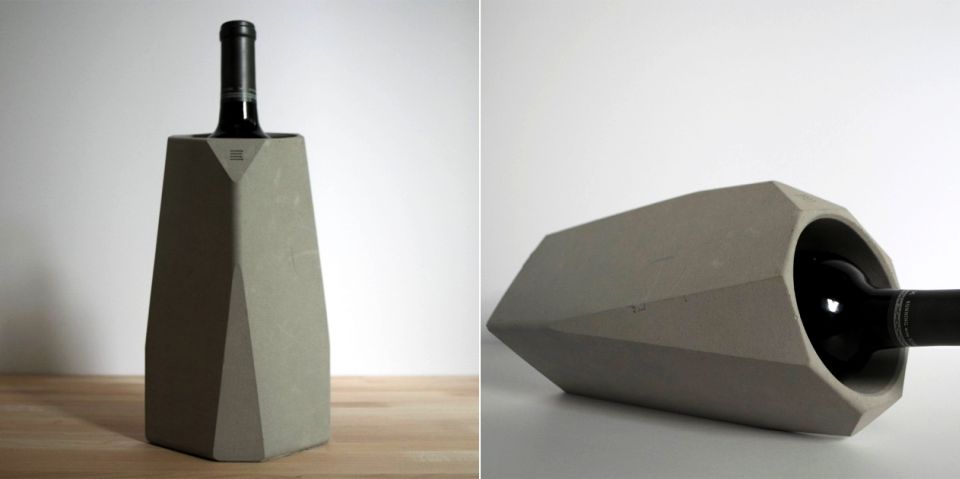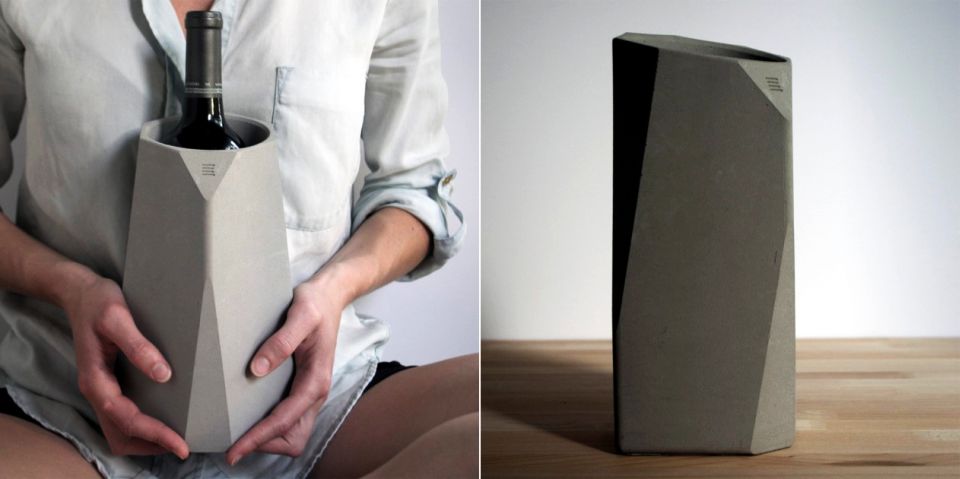 Add industrial look and bring soothing music to your living room with this chic Concrete T L Speaker by designers Martin Bolton and Craig Tyndall. The speaker unit is made primarily out of concrete combined with a bit of leather and acrylic.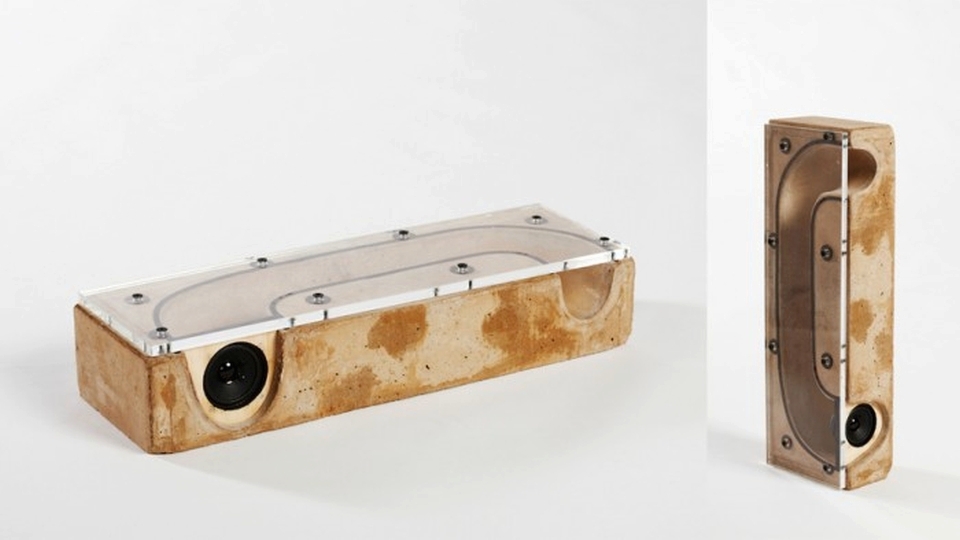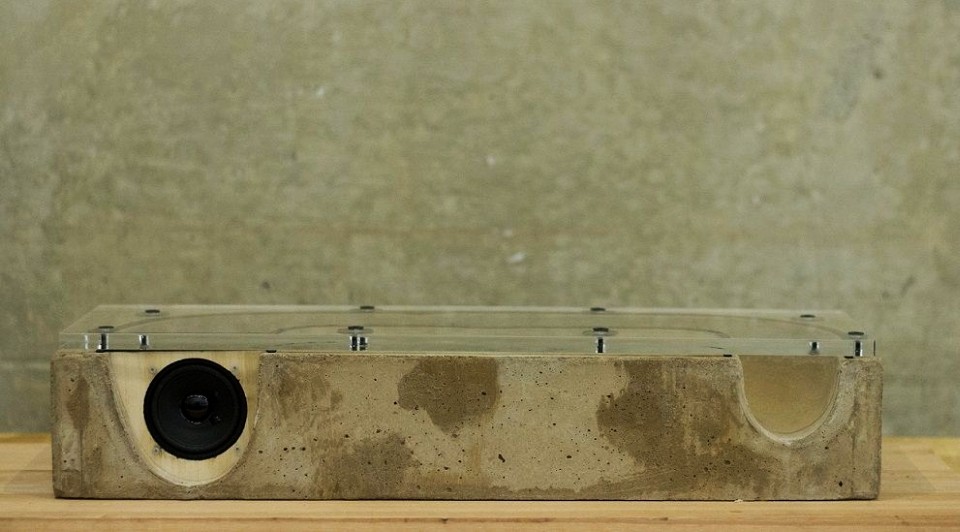 Also Read: 25 Concrete Speakers that Promise Best Acoustics and Longevity
Give some mechanical feel to your contemporary kitchen with Anza coffee machine that comes in shape of a big concrete block. Certainly, it gives a whole new perspective to design pattern of conventional coffee makers.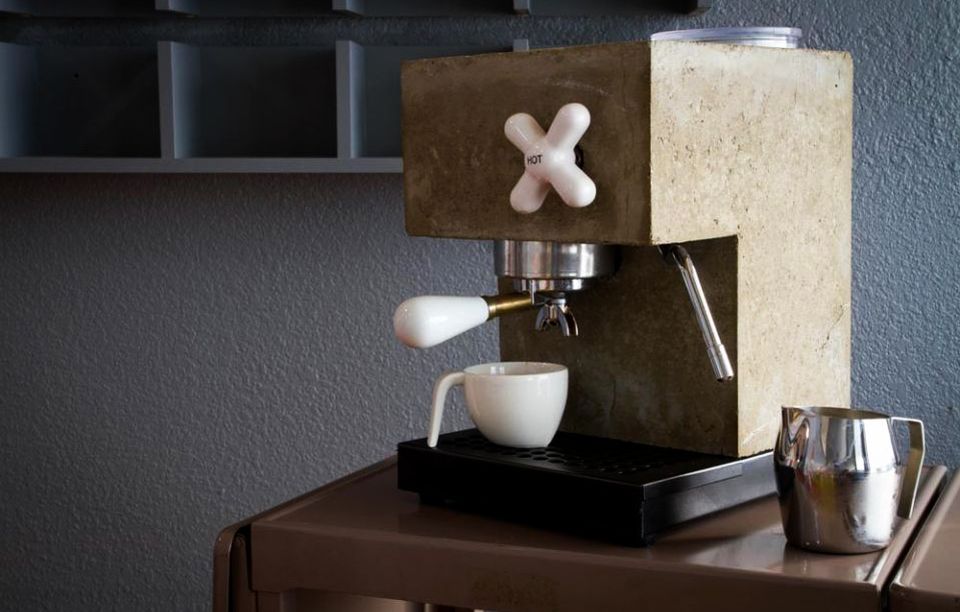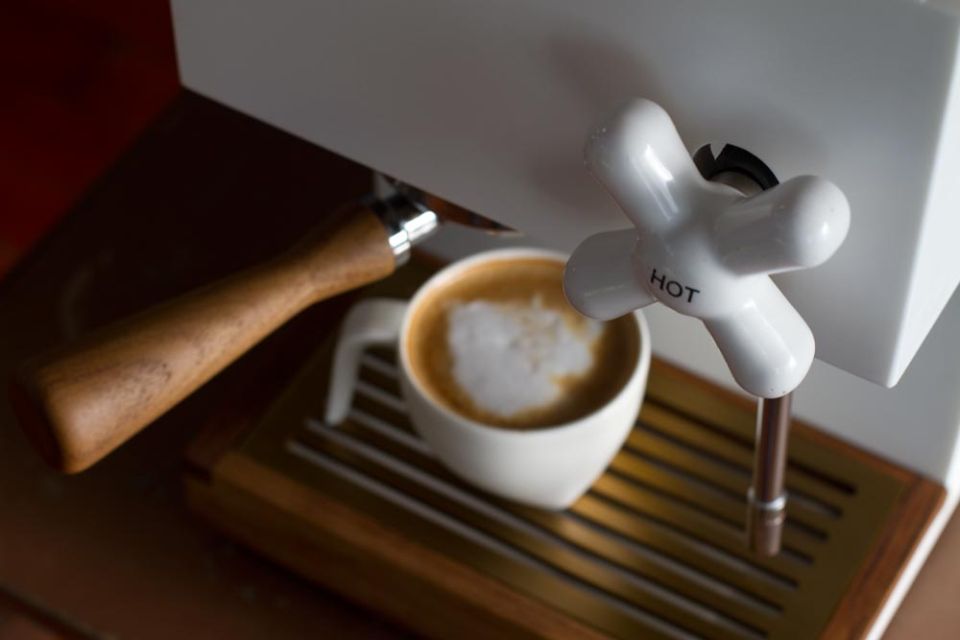 Designers Sean Yu and Yiting Chen have created this concrete desk clock that symbolizes the whims of time. The 4th Dimension Desk Clock is housed within a circular enclosure made intentionally from concrete to highlight our busy schedules in modern times.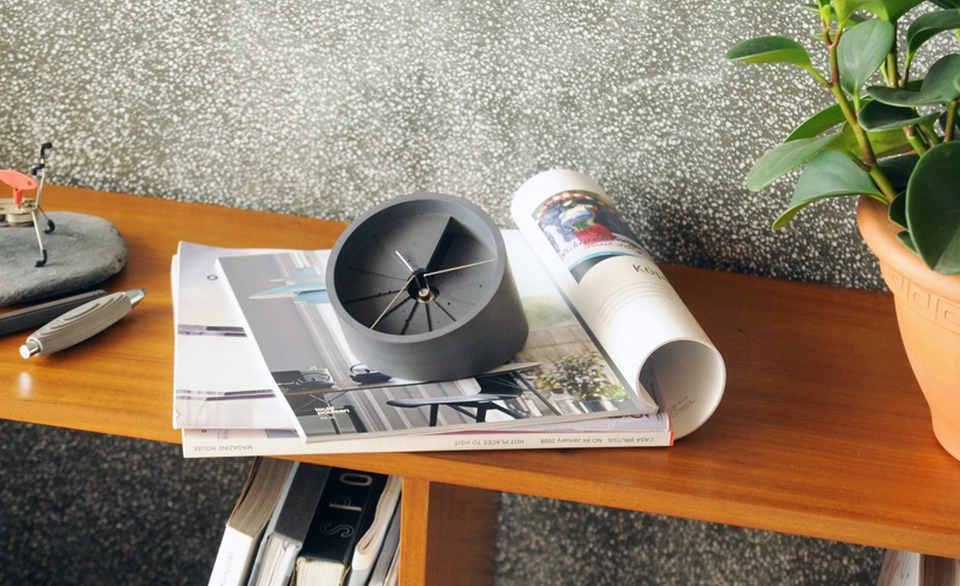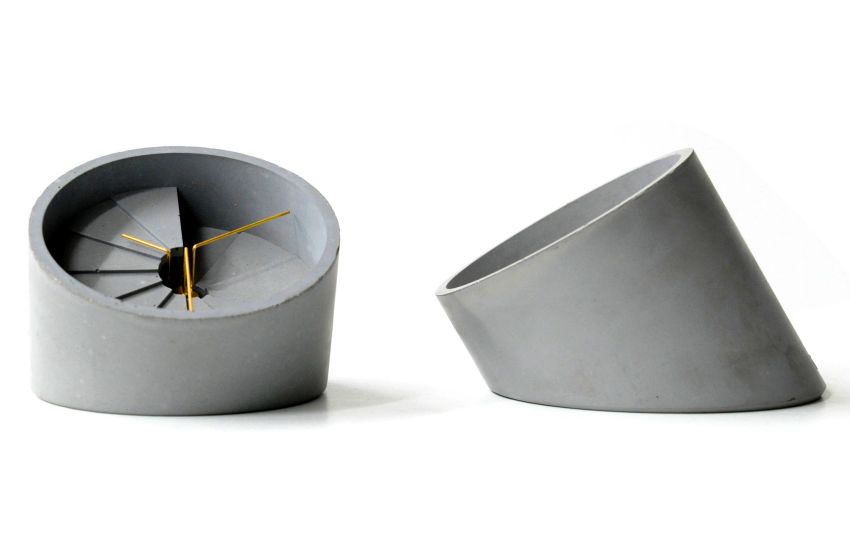 Australia artist Ben Young has created spectacular sculptures out of concrete material to represent oceanic tides. Interestingly, they are all handcrafted using several layers of carefully cut glass representing water and concrete that mimic mountains and rocky surfaces.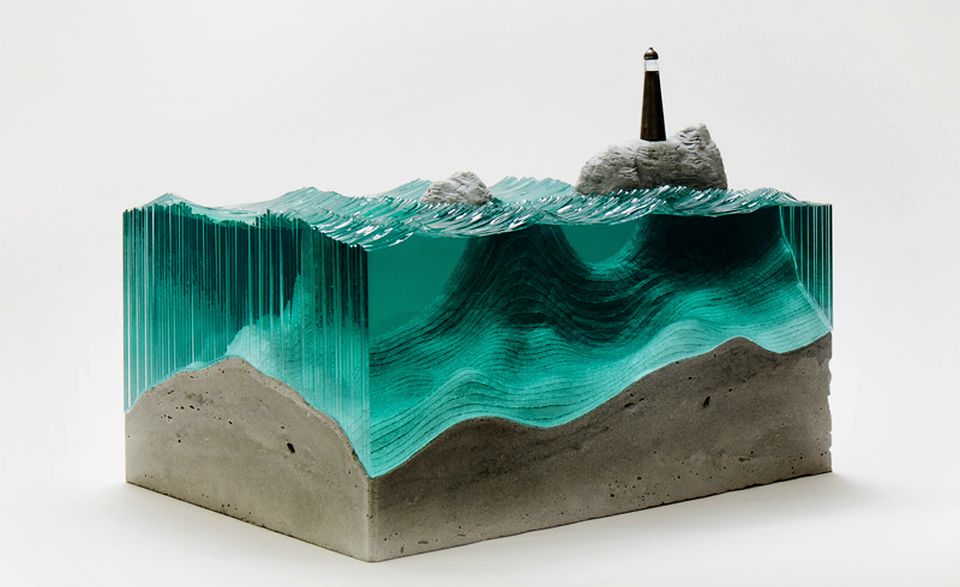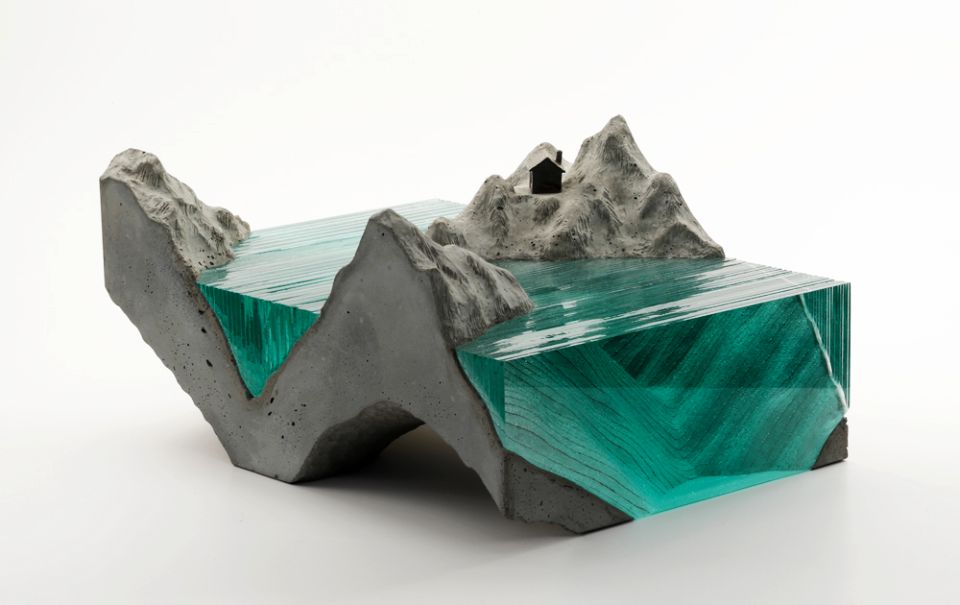 The concrete coffee table by Brandon Gore is a great piece of furniture that adds elegance to any household with its minimalist yet functional design having embedded saucers on the tabletop.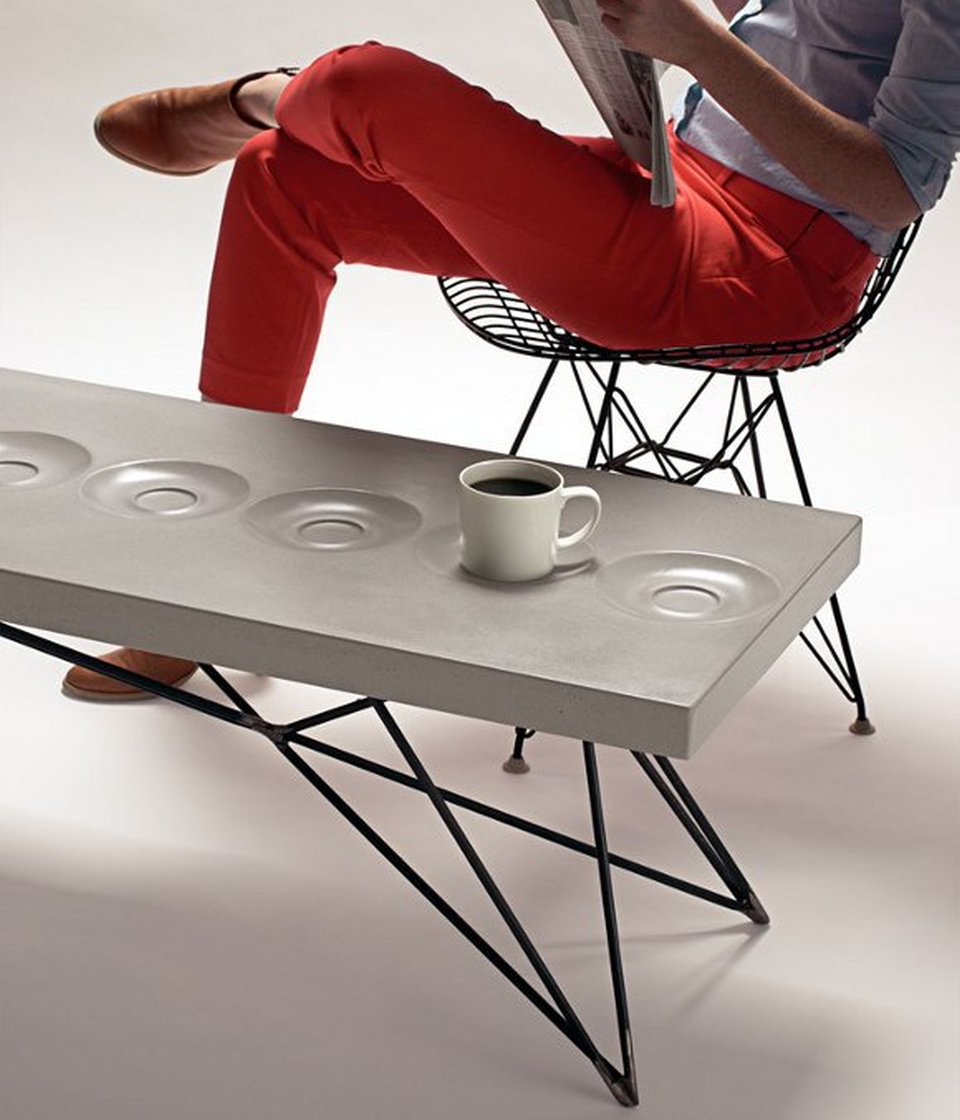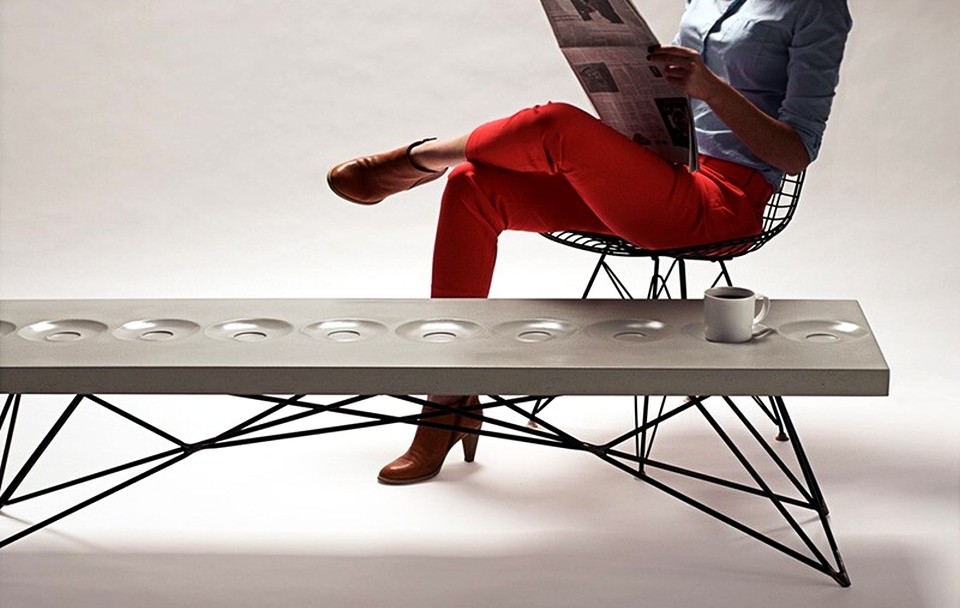 Concrete block pendant light from ZAL creations is perfect indoor lighting fixture for any room of your house.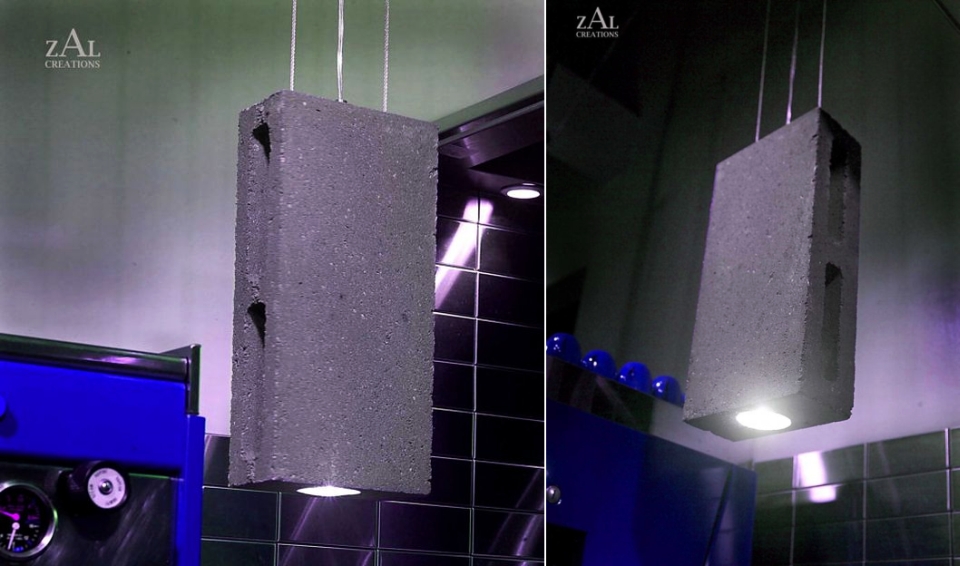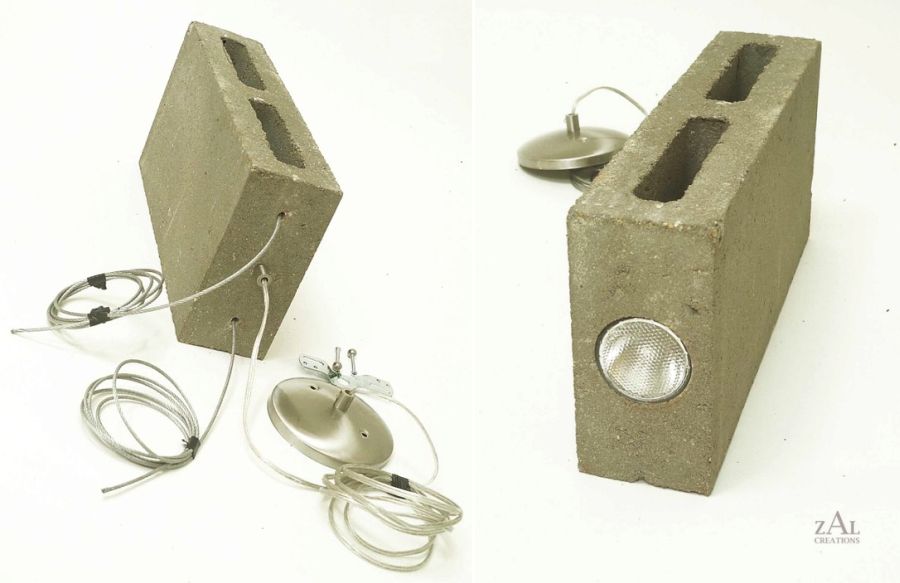 Made from concrete reinforced with advanced carbon fiber, the Swing adroitly breaks all barriers of chair design. This concrete rocking chair is the perfect blend of industrial style and utmost comfort. Moreover, its vibrant color adds a lively touch to your living room.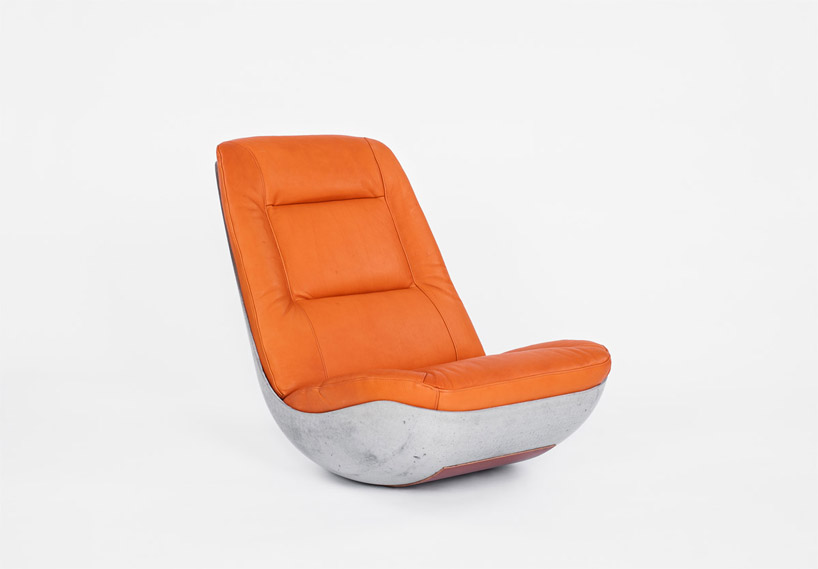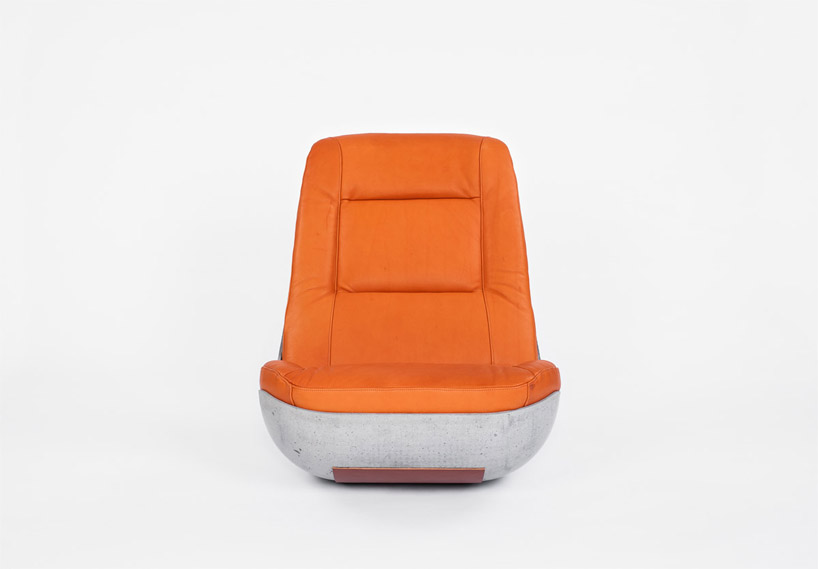 Dobrobox is a simple cutlery box with four slots to keep a spoon, knife, and fork. Dobrostol, on the other hand, is a bed tray table. Both are made out of concrete and wooden materials.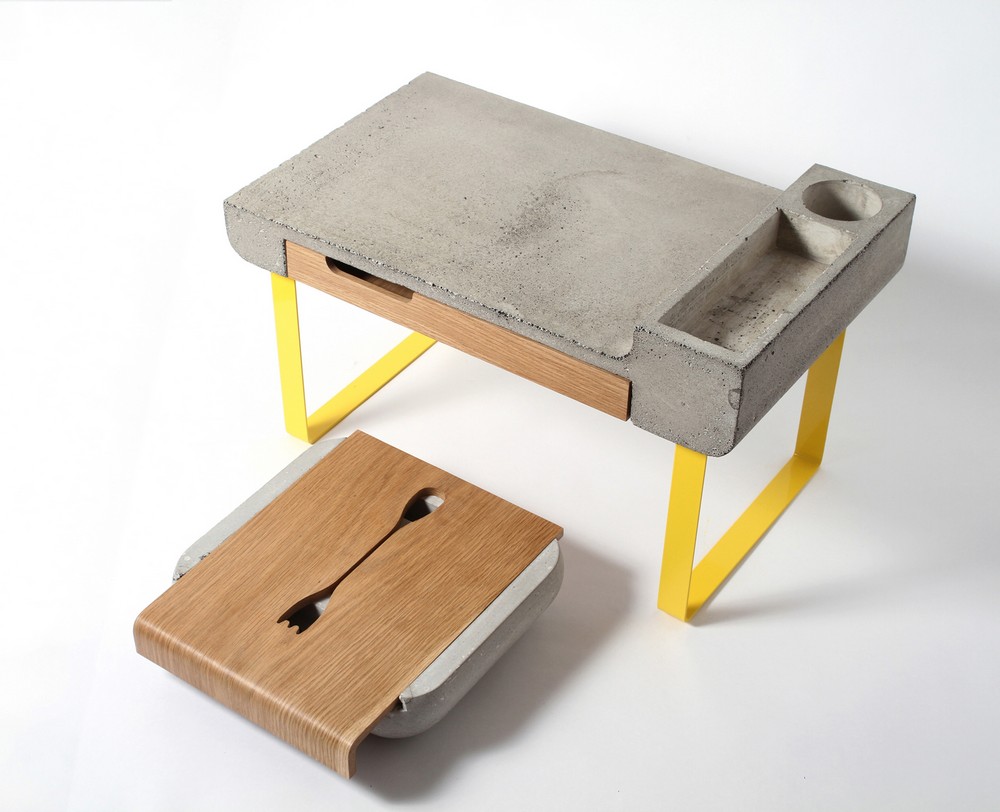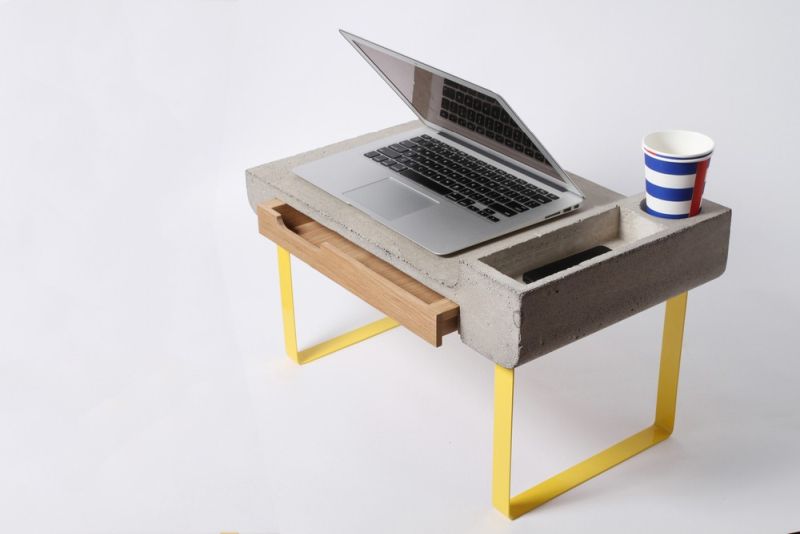 Cybernetic Meadow has come up with a series of concrete units that form cross between natural planters and USB phone charging dock. In particular, the concrete planter looks absolutely cool as it doubles as a Wi-Fi router too.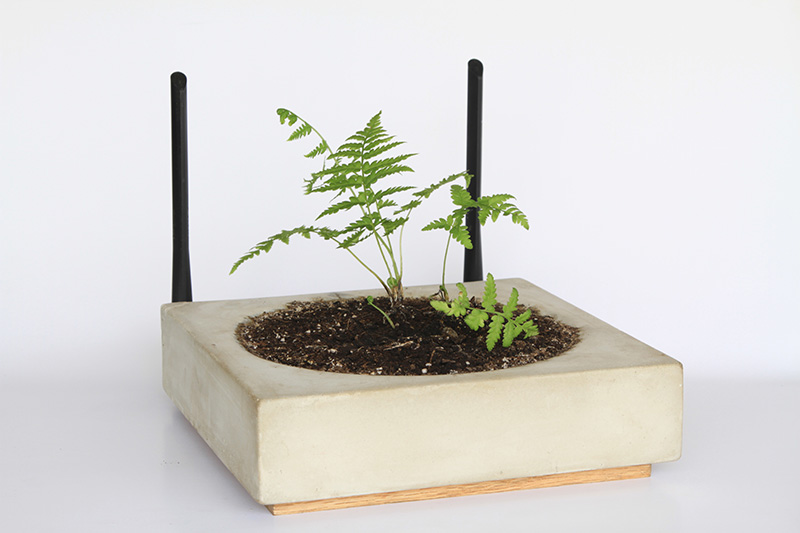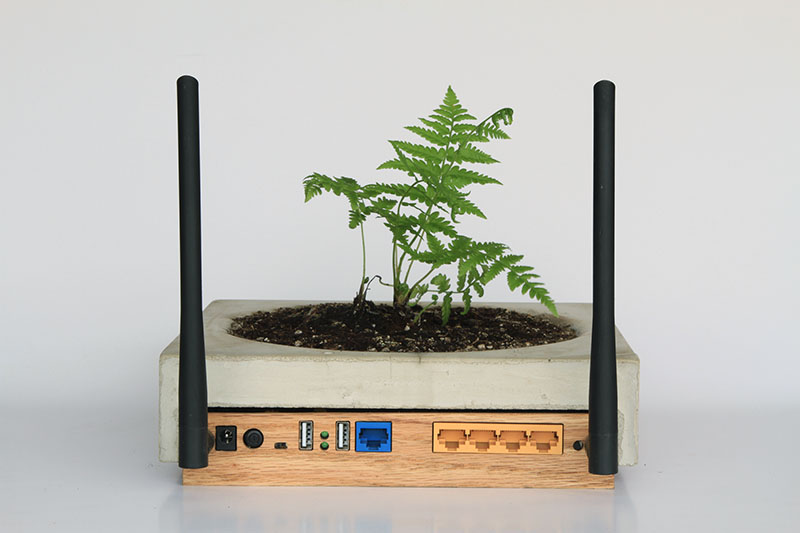 Betospot can be hanged as a traditional decor light from the ceiling with the help of stainless steel fittings to spread ambiance of light through irregular patches on its coarse surface.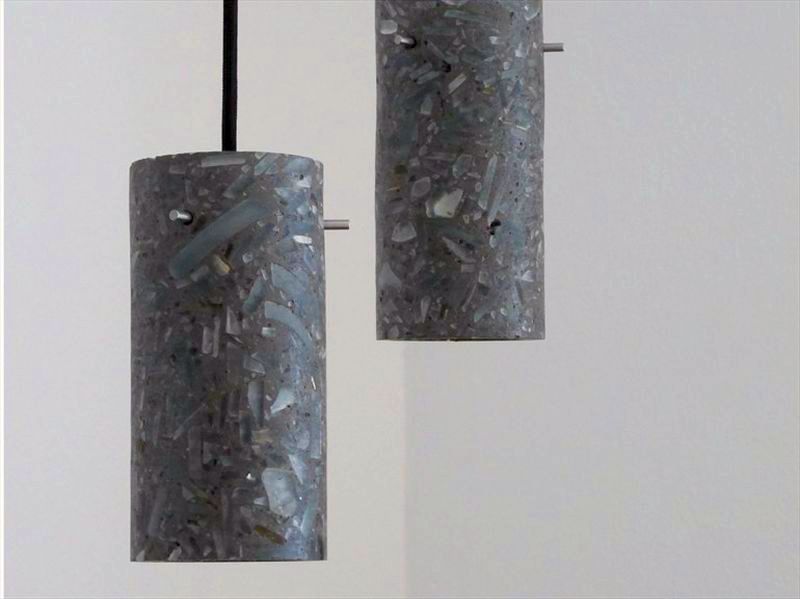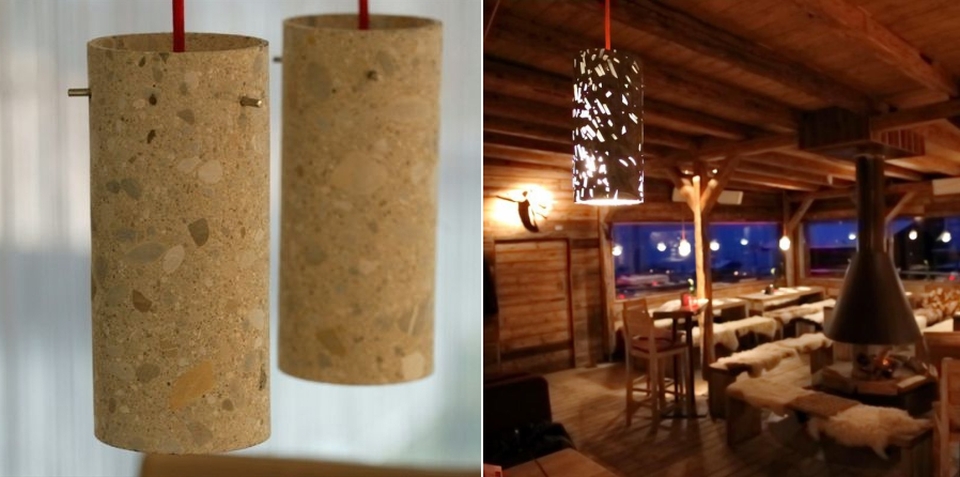 James DeWulf's concrete ping pong table is made entirely from solid concrete. It is a great addition to any indoor playroom or outdoor areas of your home.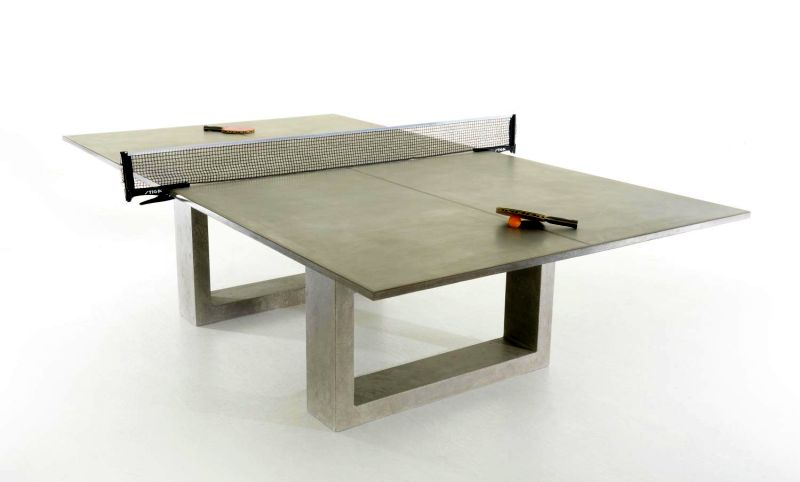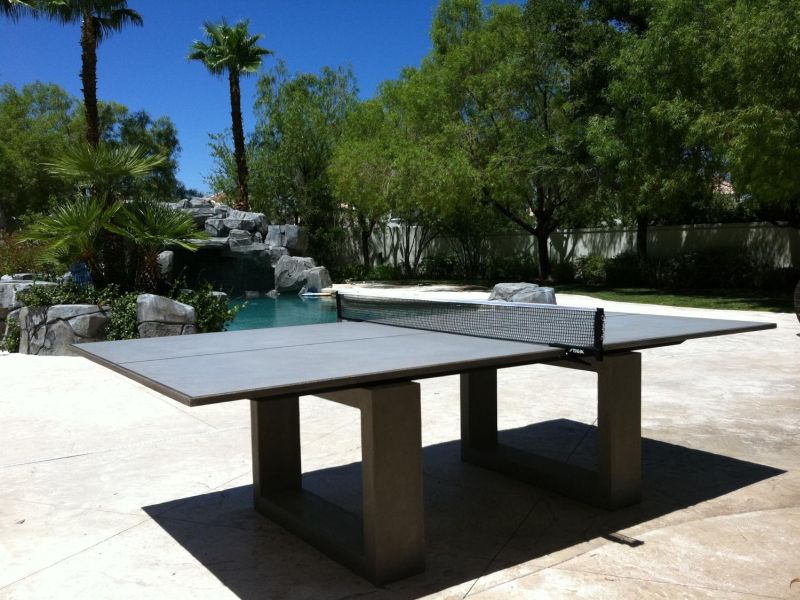 # Concrete coat rack
This DIY coat rack can be made at home, all you need to do is make a block of concrete and place few wooden sticks at its center.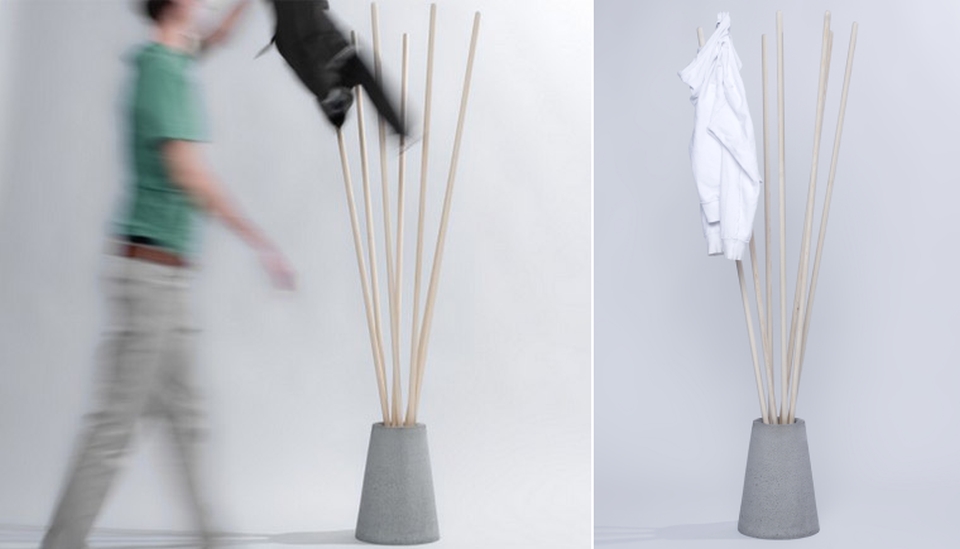 # Complete desk set
This complete desk set made from concrete includes duct tape holder, pen stand, and small tray. All are made from solid concrete to give a subtle touch to your work desk.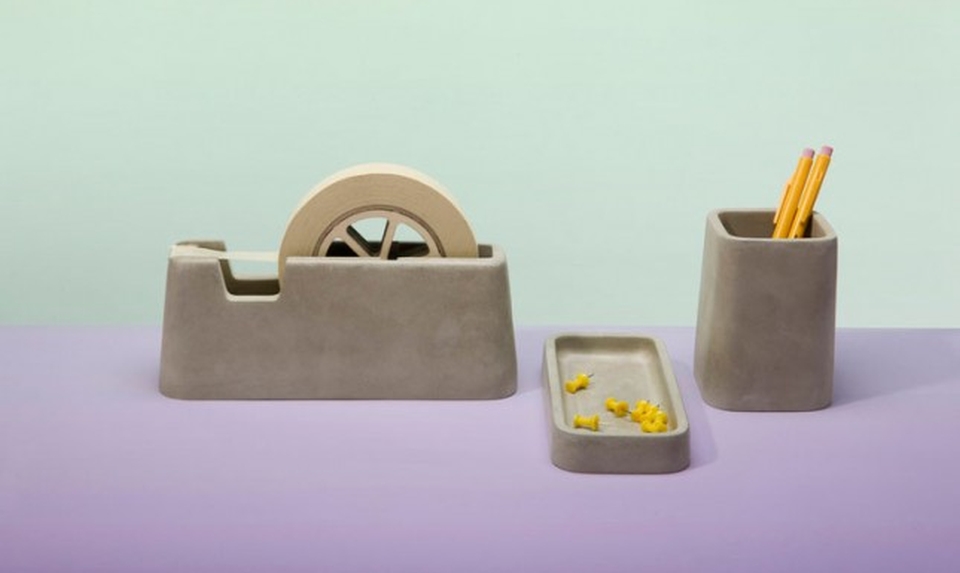 # Cylindrical Vase
This stunning vase combines school chemistry with concrete. The base is made from concrete and holder is a simple test tube used in laboratories.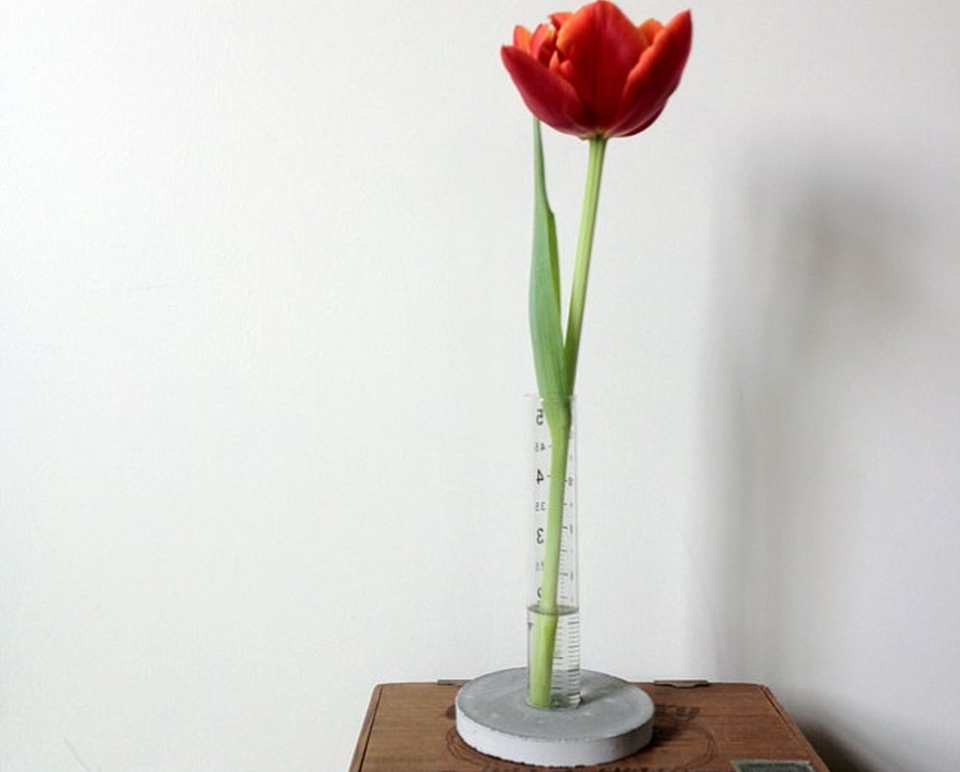 # Ombre tea light holders
Dark and light shades of concrete are crafted to create these tiny tea light holders.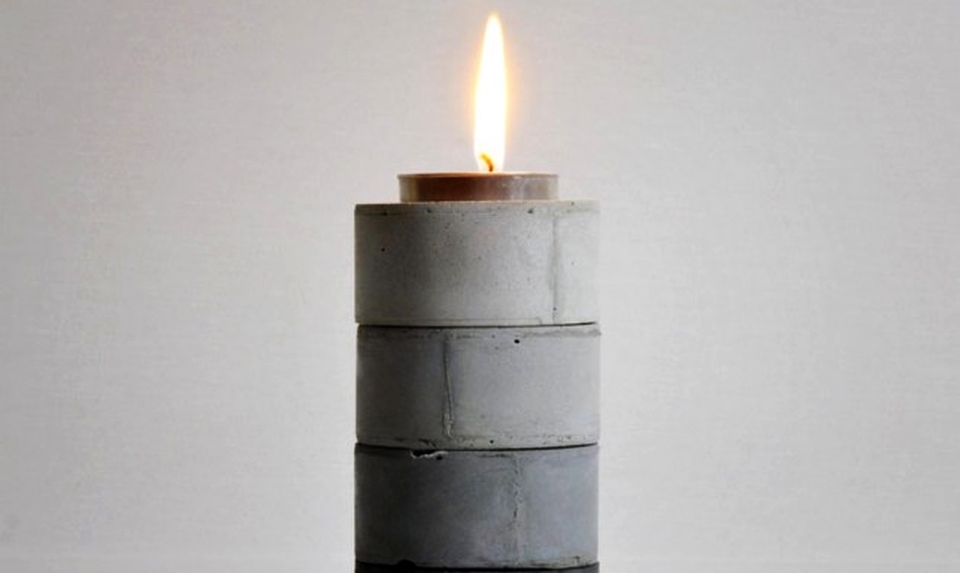 # Cement coaster
Metal and cement has been combined cleverly to create this aesthetic coaster.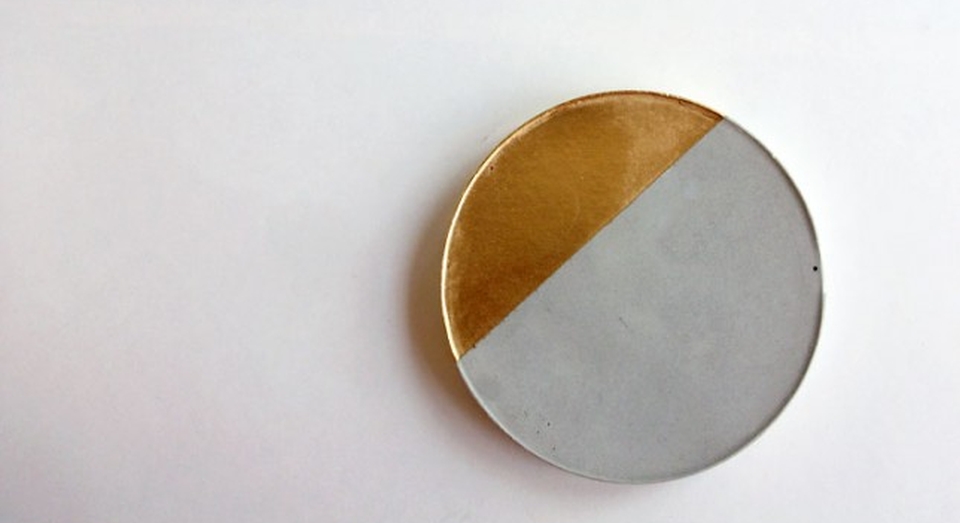 # Concrete bath set
Add some concrete to your bathroom as well with elegant liquid soap dispenser, and put toothbrush, razors, etc. in the block-shaped vase.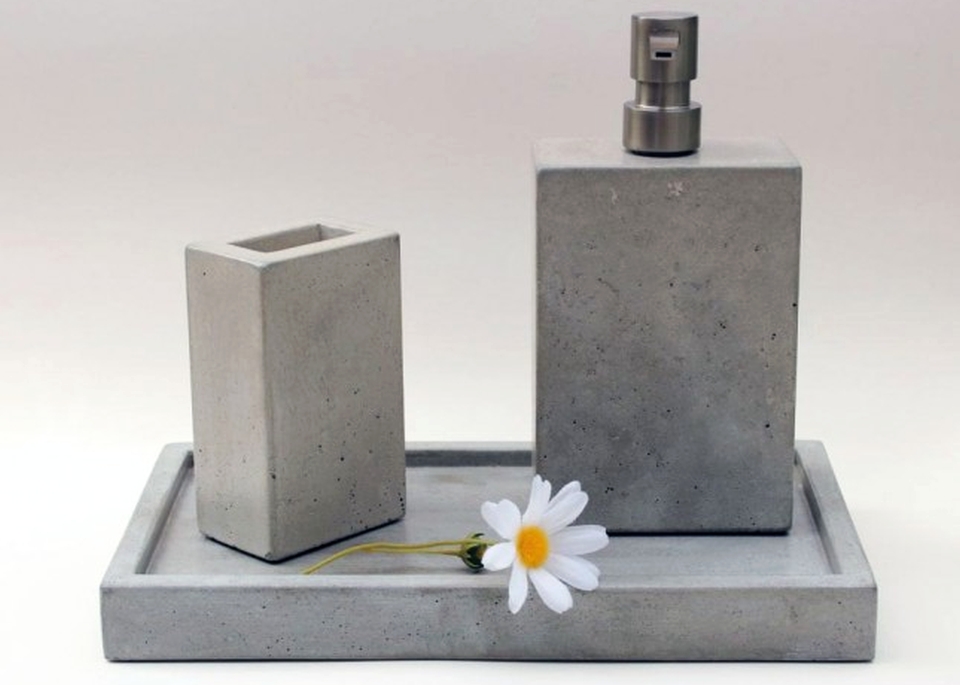 # Cinder block birdhouse
Give solid shelter to your feathery friends with this concrete block birdhouse.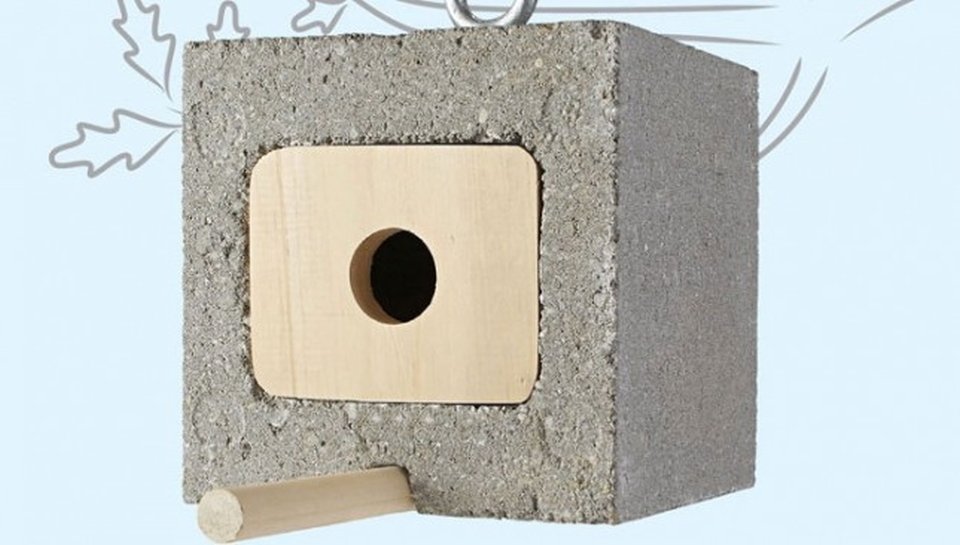 # Concrete letter bookends
Decorate your bookshelves with alphabetical bookends, designed totally out of concrete material.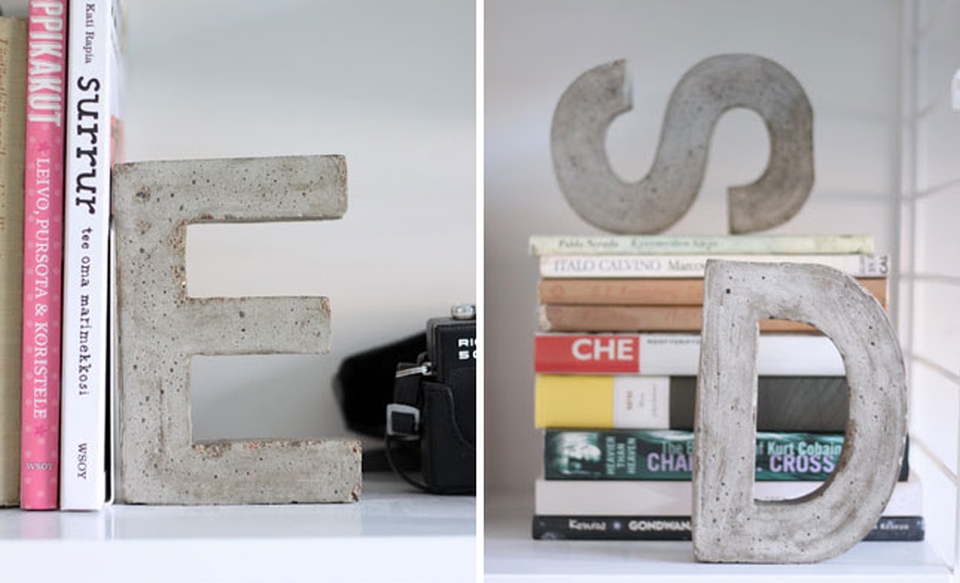 # Adorable planters
DIY tiny planters are made from concrete, and colorful plants will add a contrasting touch to its simple design.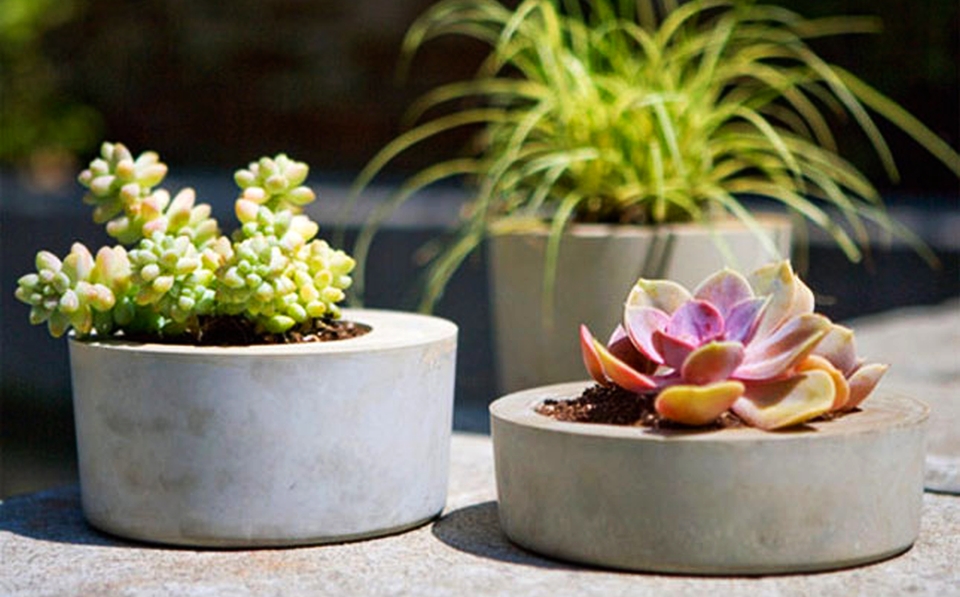 From DIY coat rack to remarkable pendant lamp units – all of them are made from concrete, and will certainly make your home interior feel lively. If you have some more ideas and designs, feel free to share with us.