Enjoying your favorite drink at a local bar or pub can be a little bothersome. Having a small home bar can be an excellent way to hang out with friends, without leaving the comfort of your home. Rings a bell? Get inspired by these nine splendid home bar design ideas that might take you closer to the drink station of your dreams.
They are designed to go well with different interior styles; all you need is to learn serving drinks like a pro.
Made Studio custom home bar
Made studio has done a great job with this custom home bar which is quintessential combo of countertop, storage and lighting. Your home will be the life of the party with this custom wet bar. It seems to be a great inspiration for you with organized storage and glossy island. There's also a refrigerator and freezer unit to store glasses, ice and drinks. The way it showcases liquor bottles, glasses and bar tools will definitely appeal any party animal who often goes to nightclubs.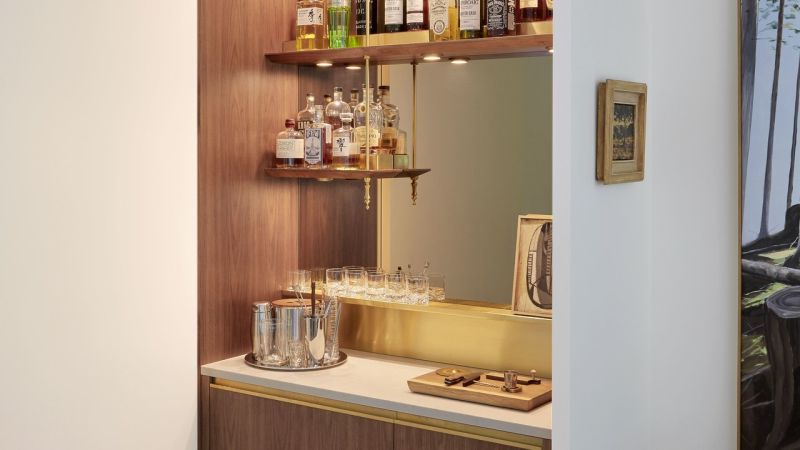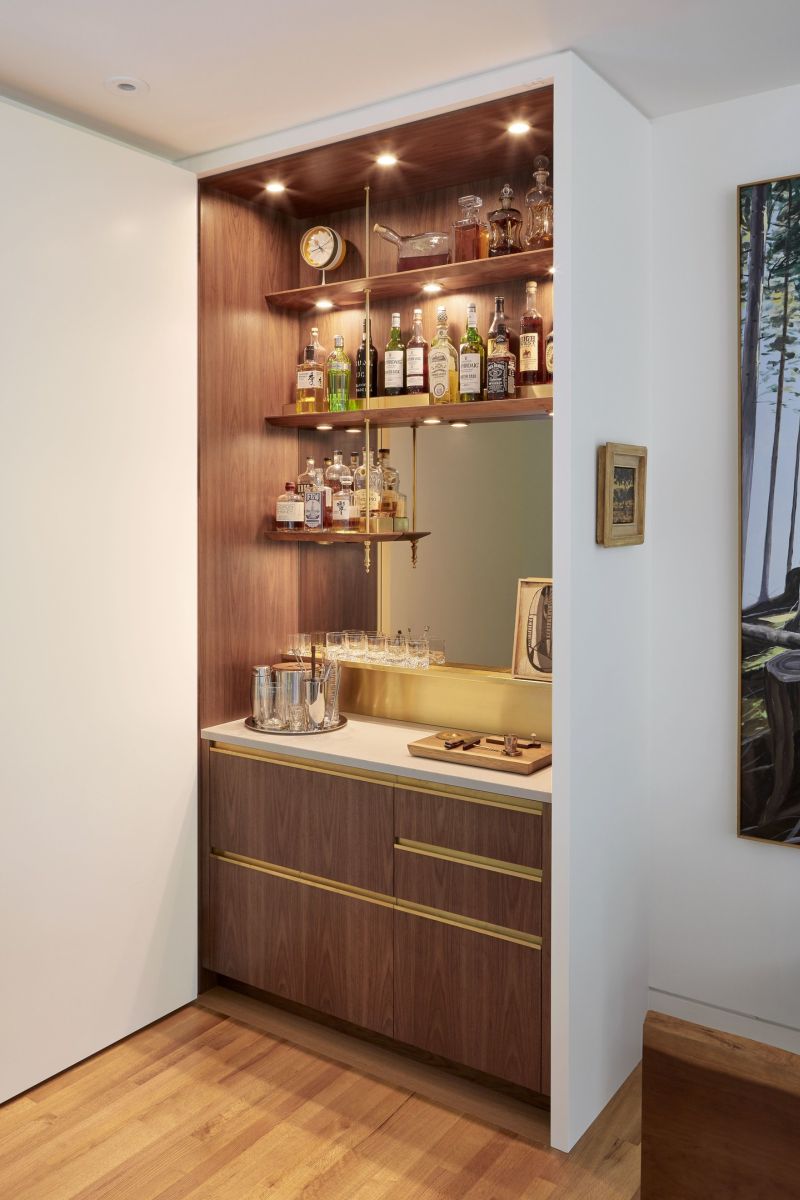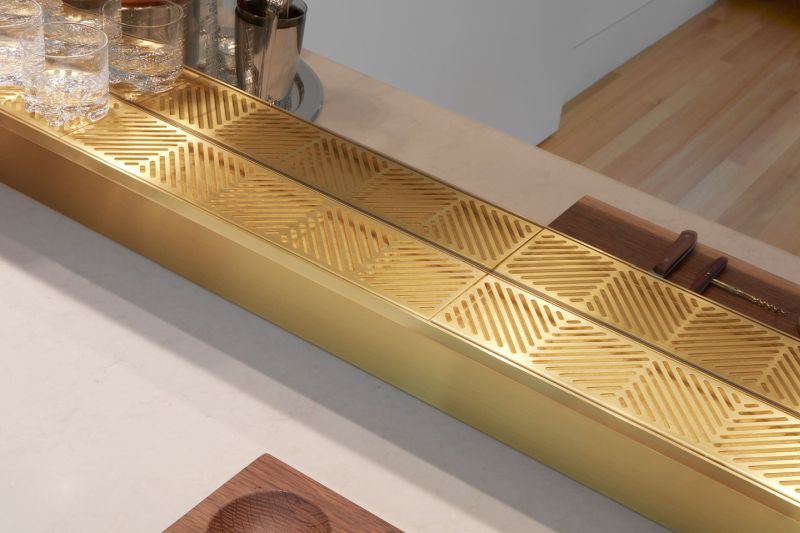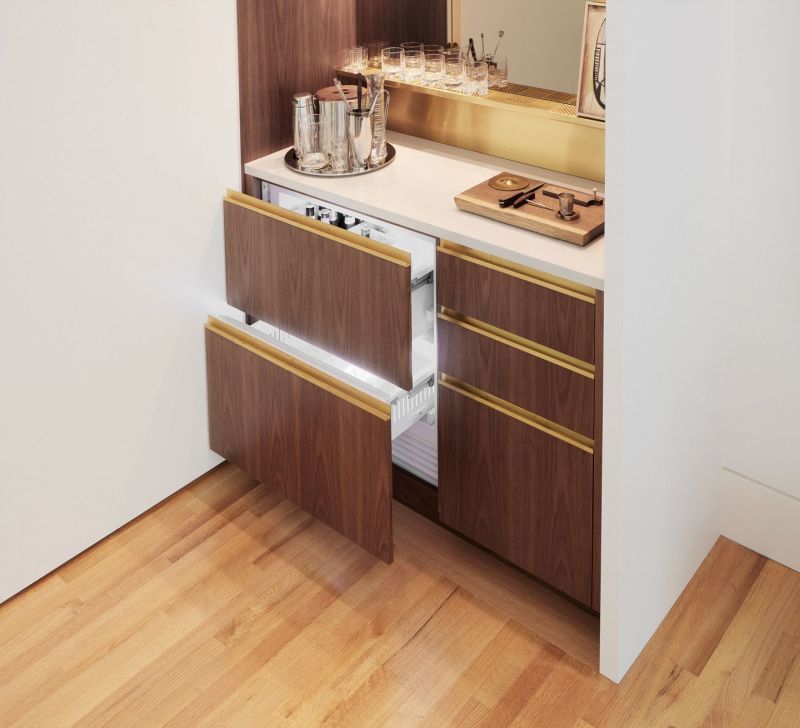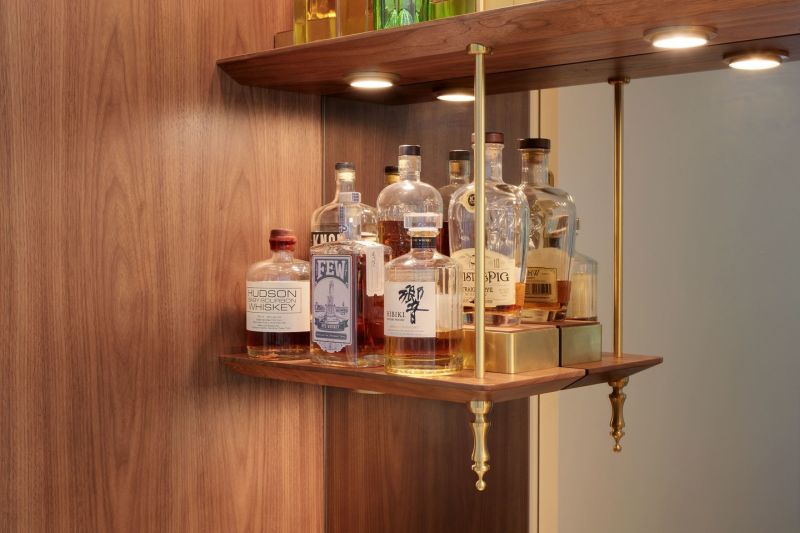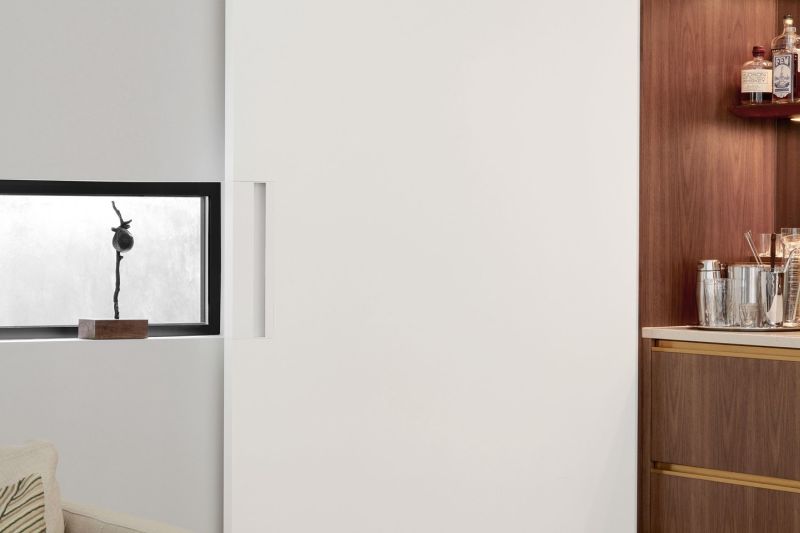 Tambour Bar
If custom designing a bar does not fit your budget, then go for this elegant piece of bar furniture called Tambour bar. Handmade in Brooklyn, New York, this bar cabinet solves all purposes of a designer home bar. It comes with a plenty of storage space to keep drinks, liquor bottles and barware. There are also a few drawers to keep drinking tools, and a pull-out table to mix and put drinks on. When not in use, the bar can be shut to look like a regular piece of furniture with its two sliding doors. Tambour bar can be a great choice if you want a contemporary house bar.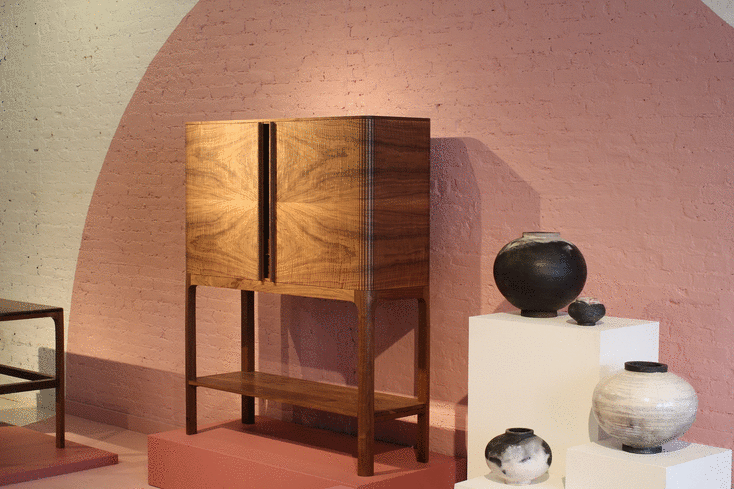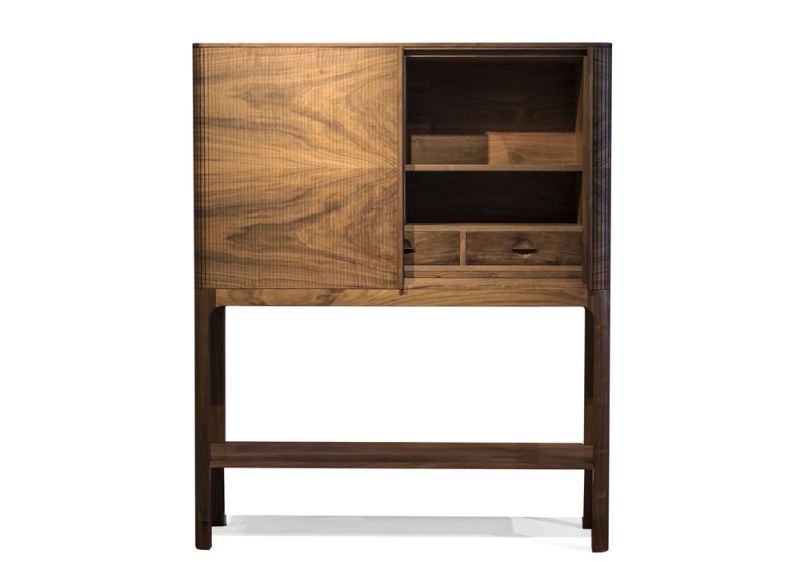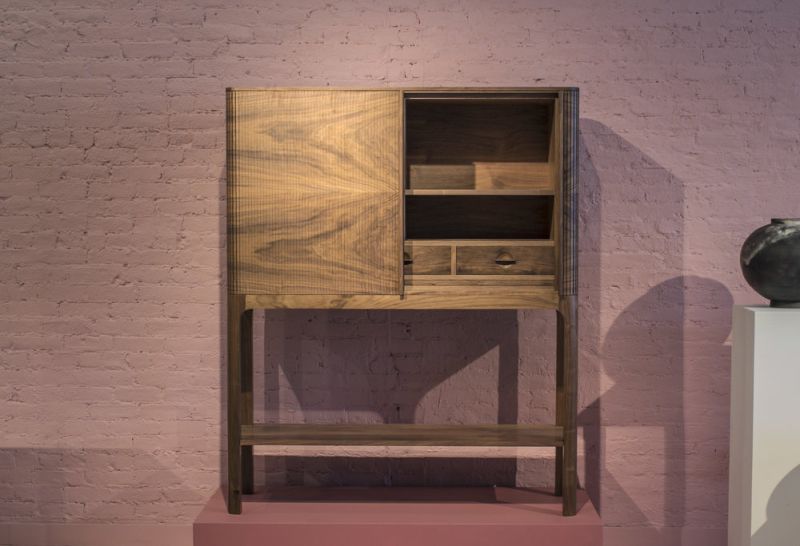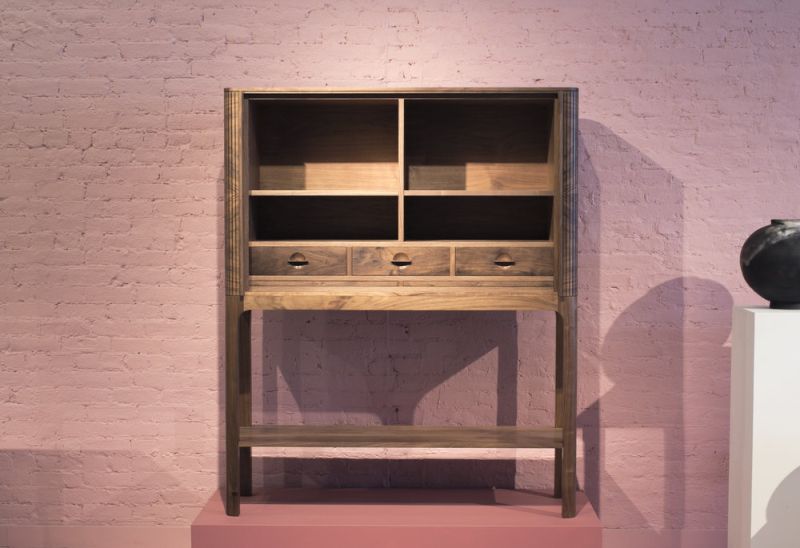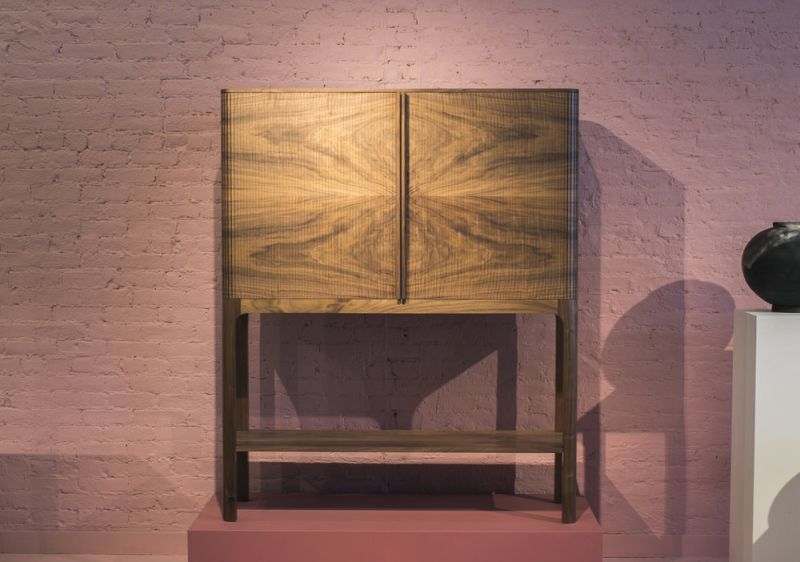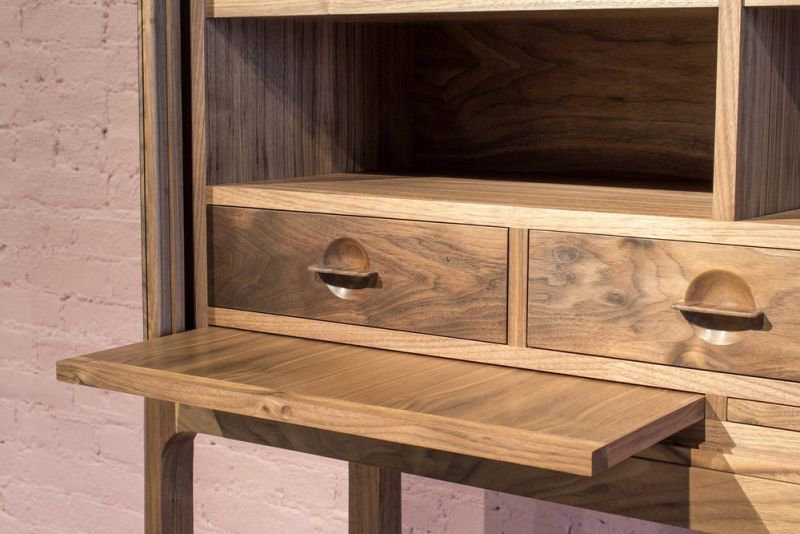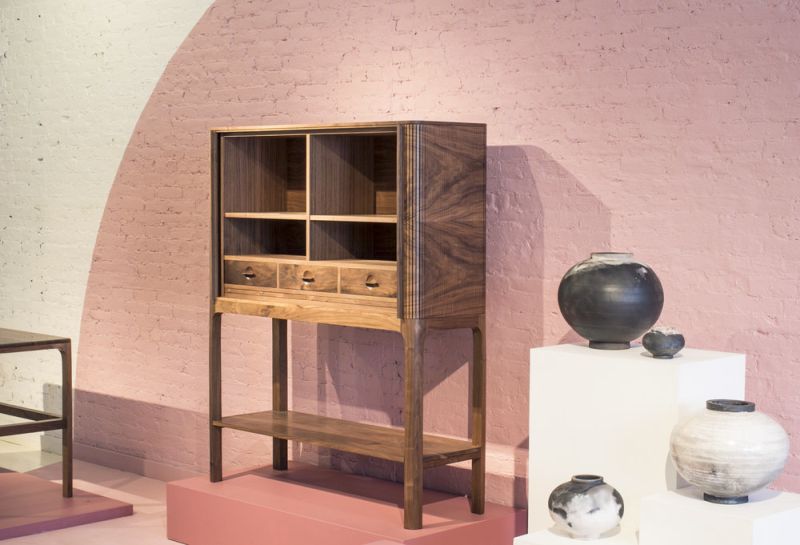 1920s German light bulb voltage tester bar
If you like to include some antique aesthetic to your home, then buy this custom-built home bar made out of 20th-century's light bulb voltage tester, salvaged from a factory in Germany. Crafted out of iron with an antique finish, the spherical home bar is wonderfully designed to keep your barware organized in a unique style. Its hinged casing opens into two parts, revealing shelves, stemware racks and defined slots to keep wine bottles. Sitting on a cast iron tripod base, this small home bar does not has any lighting fixtures. If you wish to have it in your home, buy for only US$1340.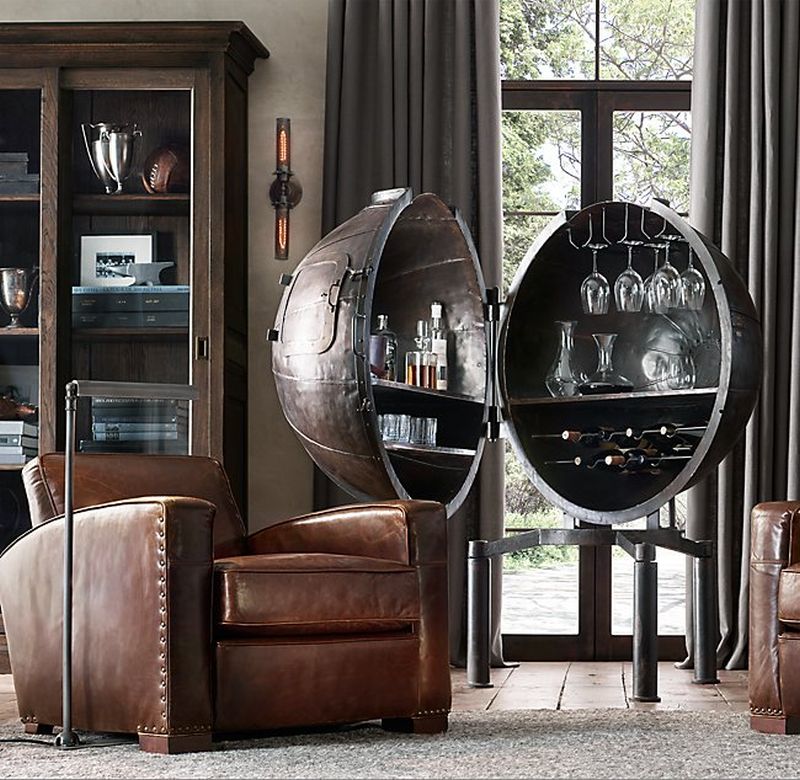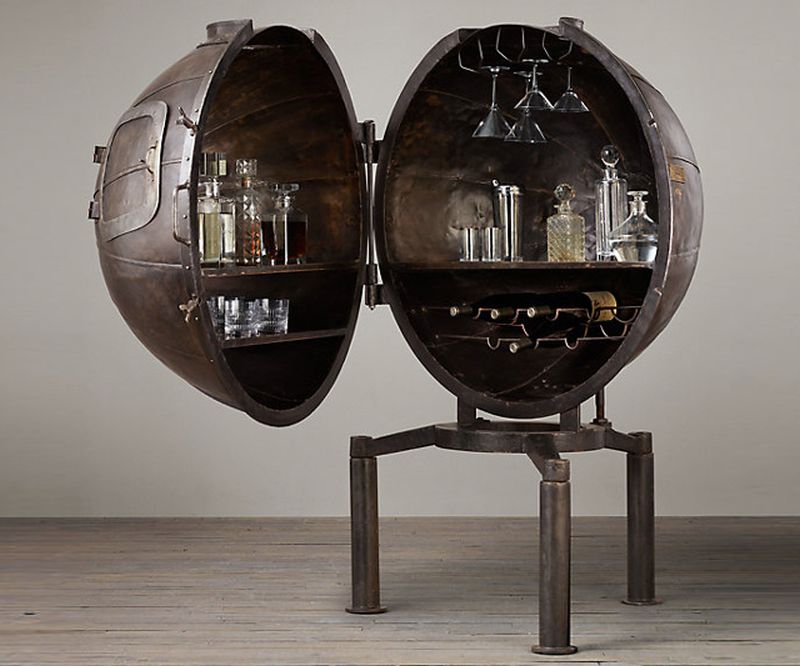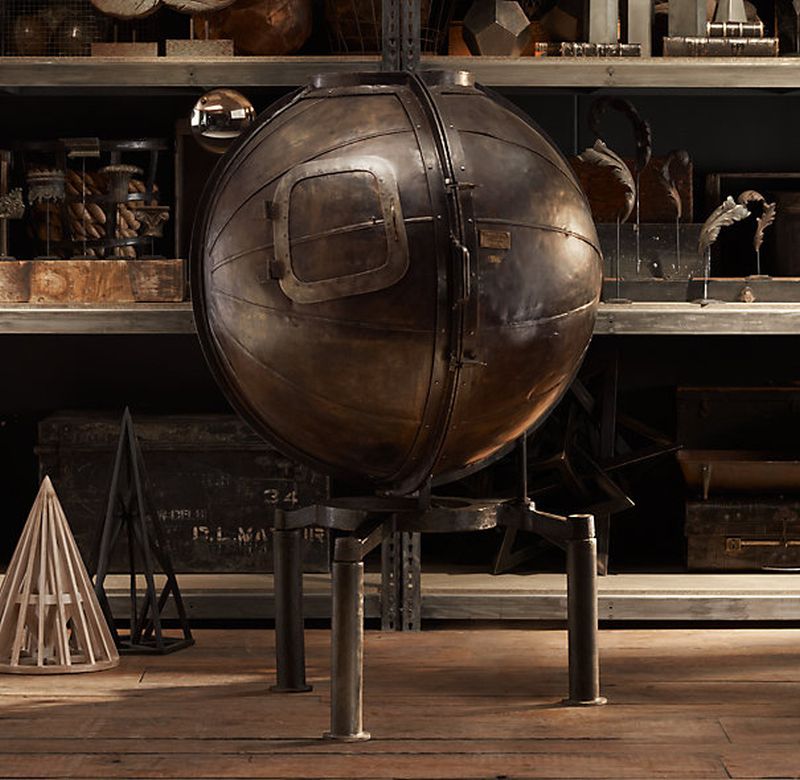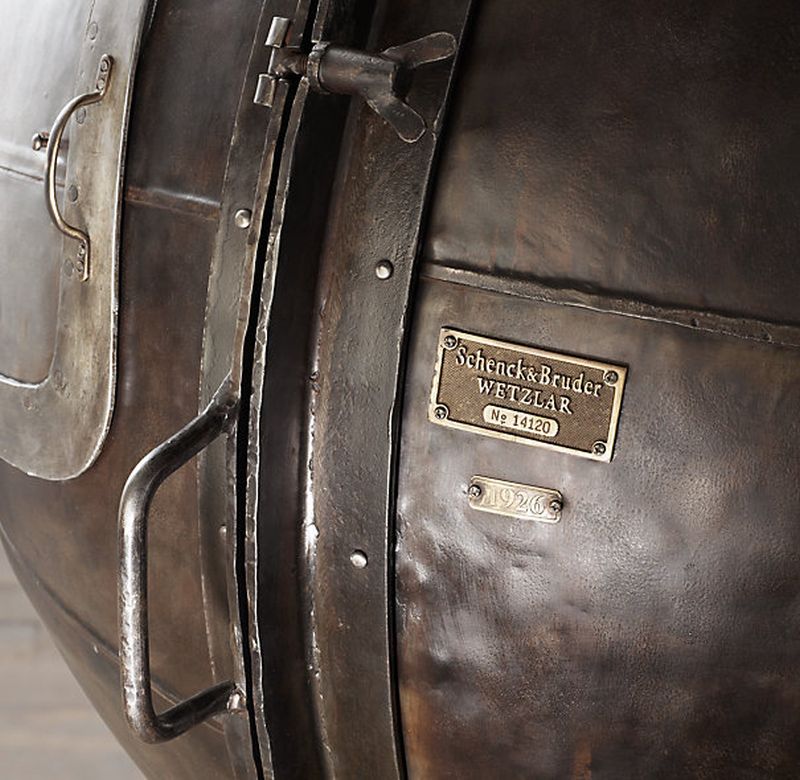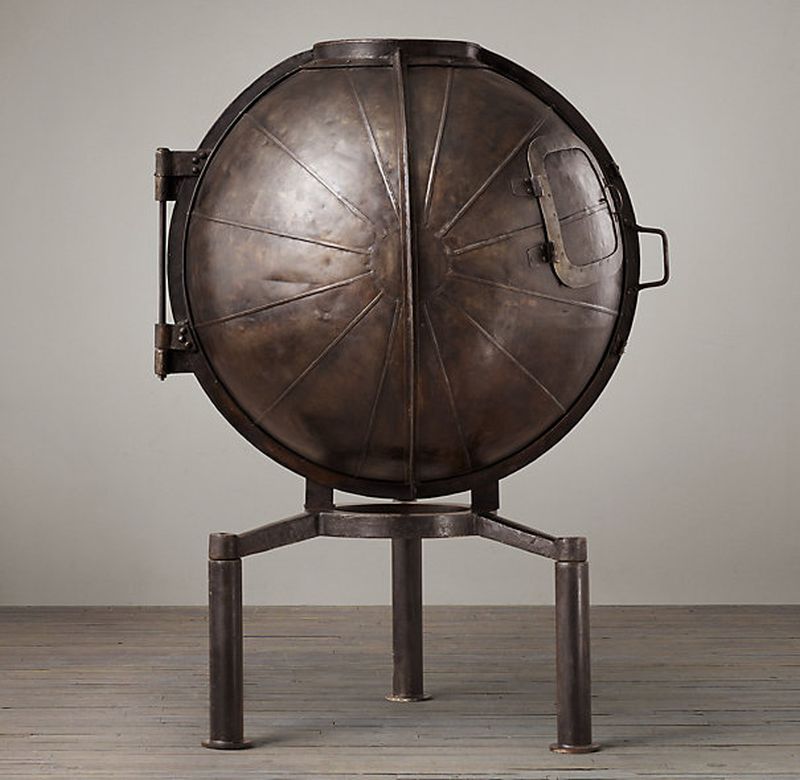 1950s vintage German home bar
If you want to own a vintage home bar, nothing can be a better option than this 1950's vintage German home bar. It looks like a regular piece of table, but holds a lot of surprises for a dipsomaniac. There's a planned storage, and a beautiful pull-out island to mix your drinks on. This small home bar is made out of a glossy glass, walnut and golden metal.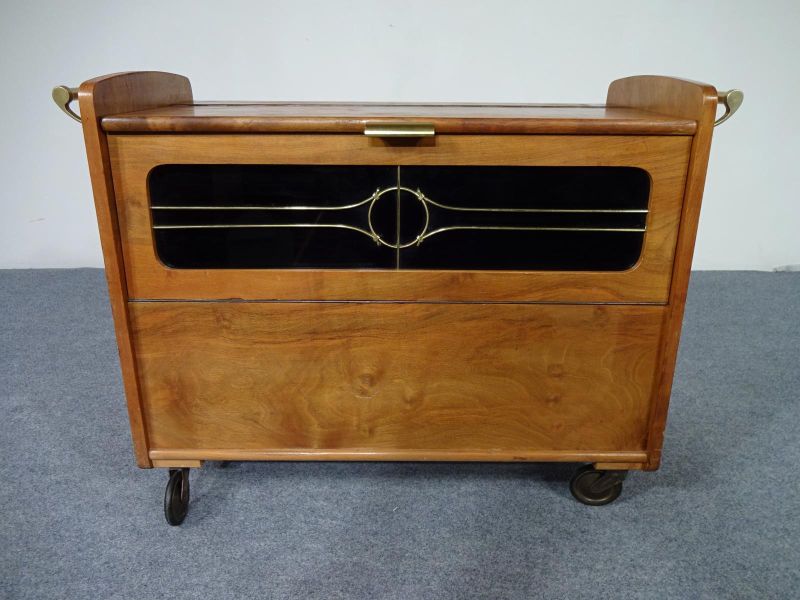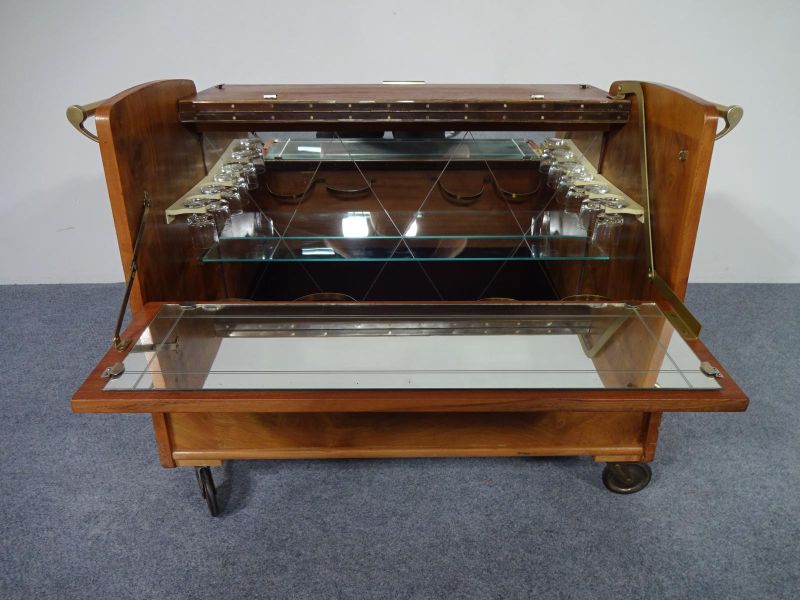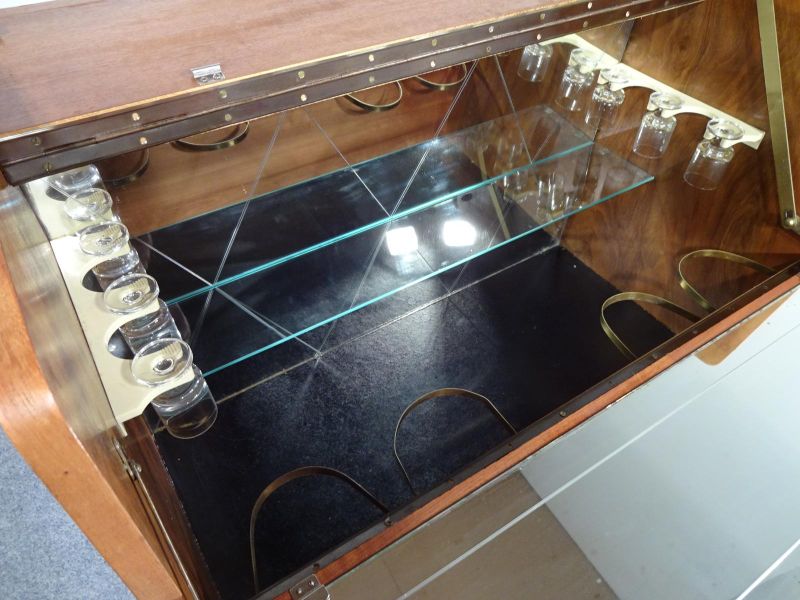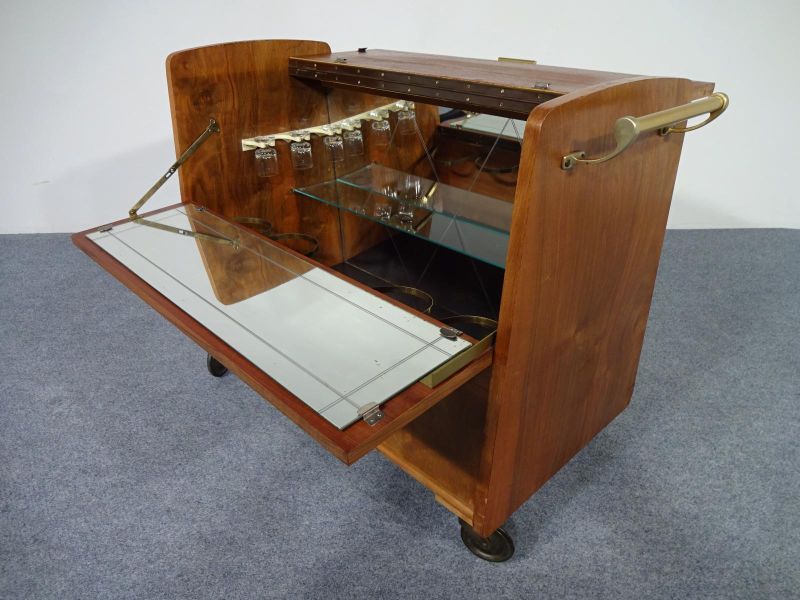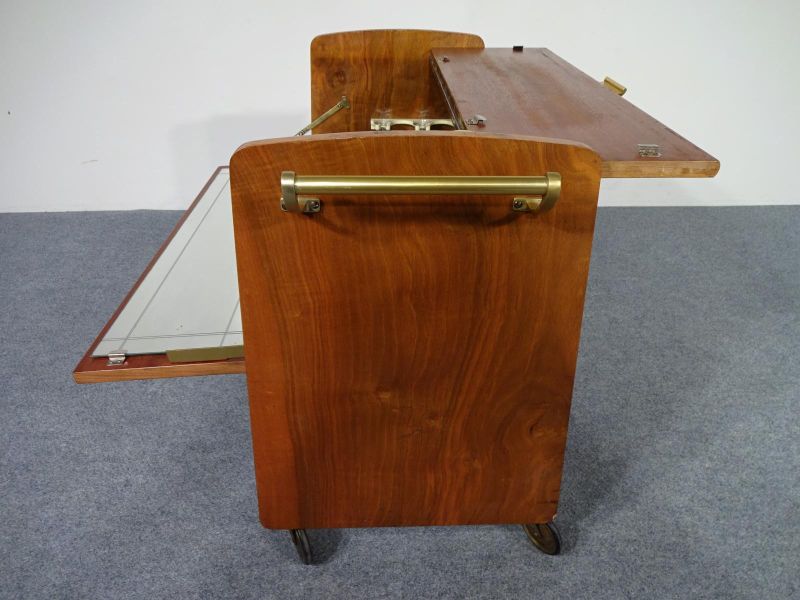 Bulleit home bar
Are you a fan of American whiskey and bourbon brand Bulleit? If yes, then this home bar crafted by a team of young Russian designers will definitely inspire you. This interactive mobile bar is a result of cooperation between Made for Bulleit project and Wood Deed, a Russian craft workshop. The small home bar is beautifully designed to look like a rustic wooden cart. It looks funky and will add a jazzy appeal to your interiors.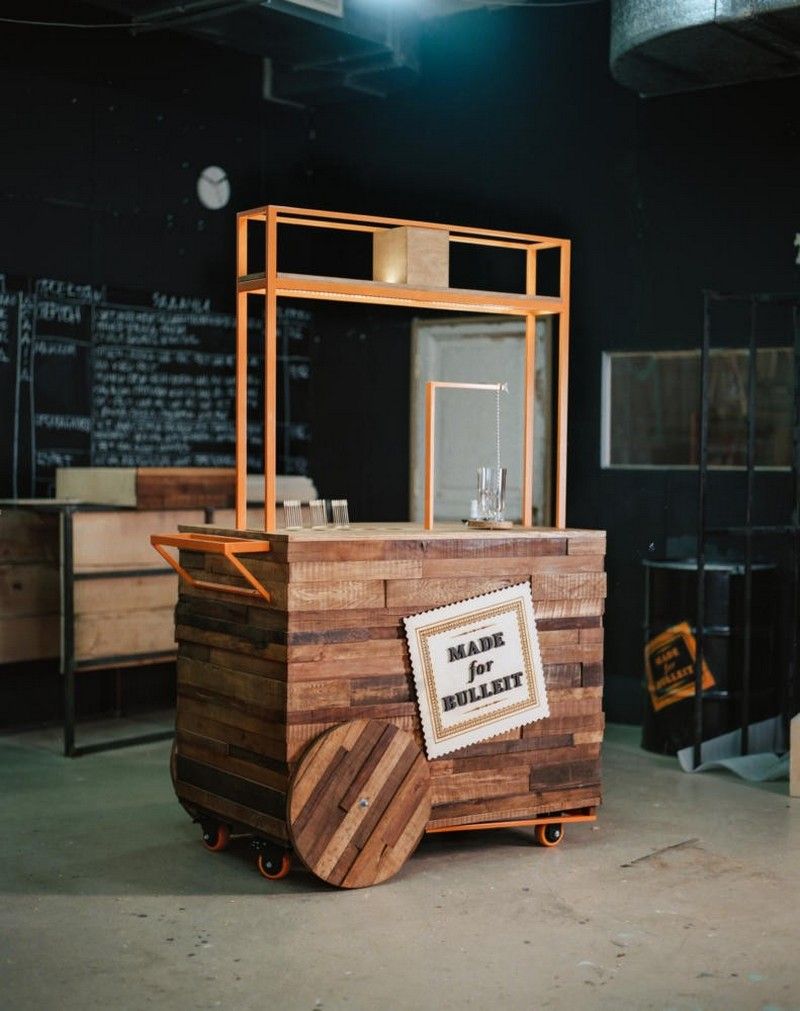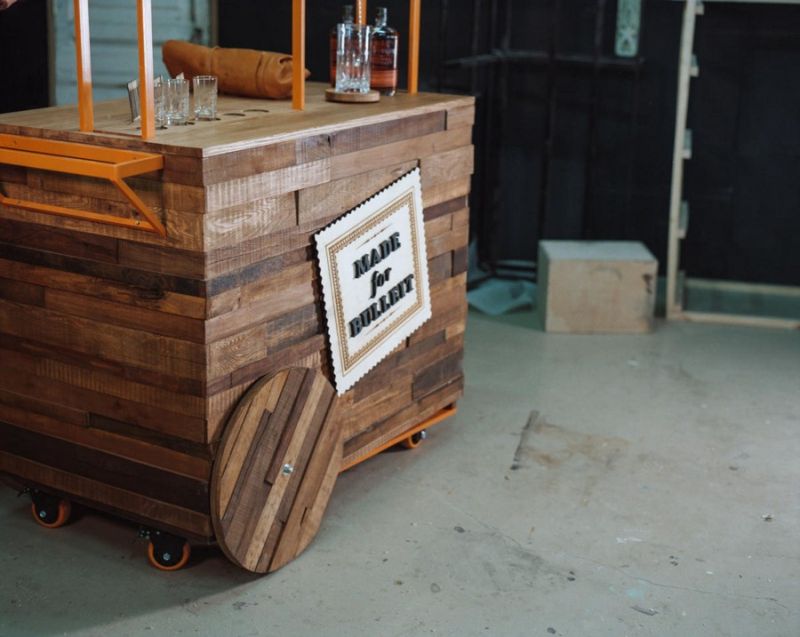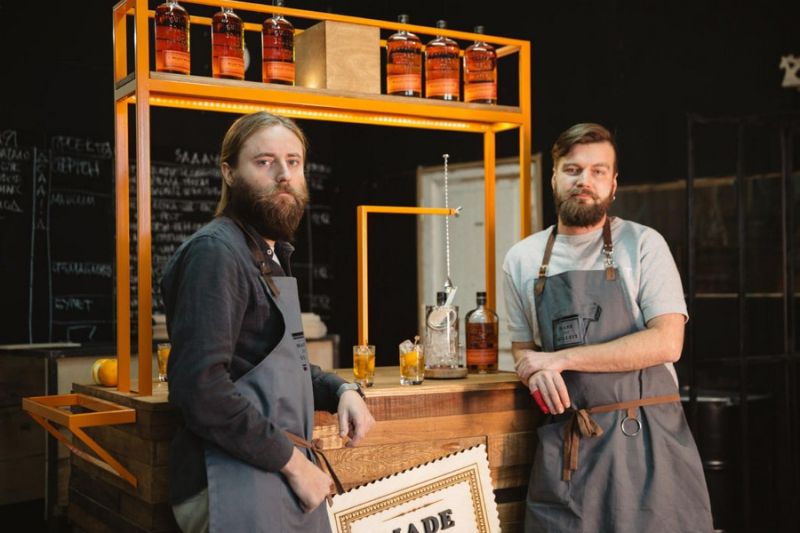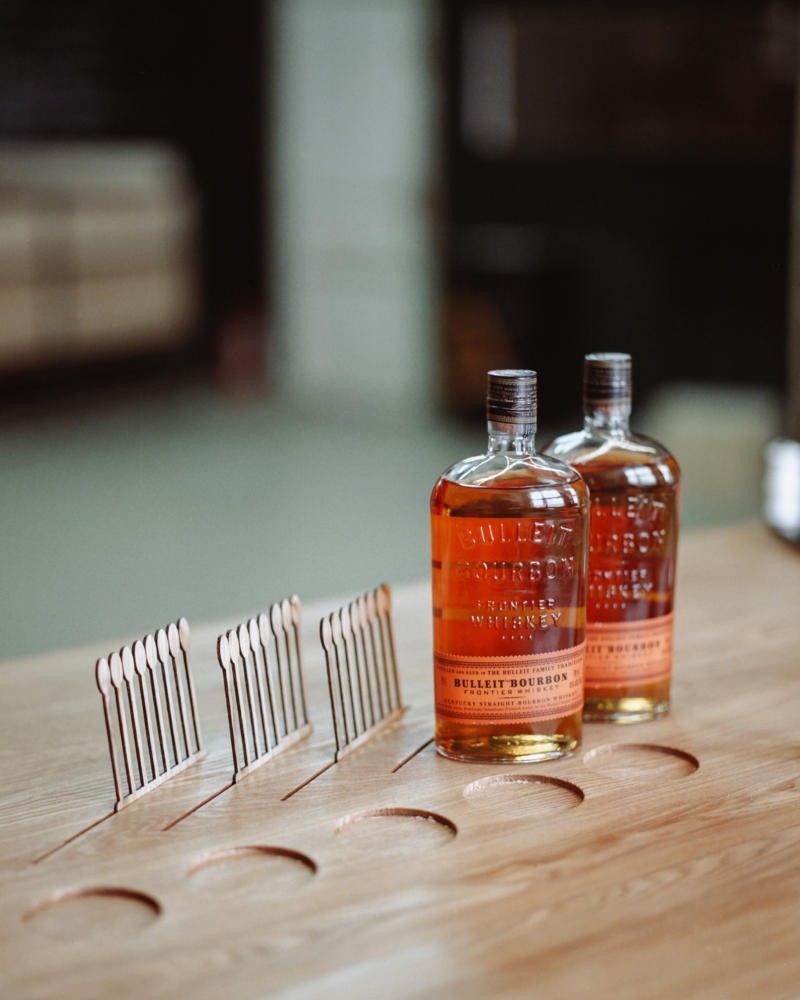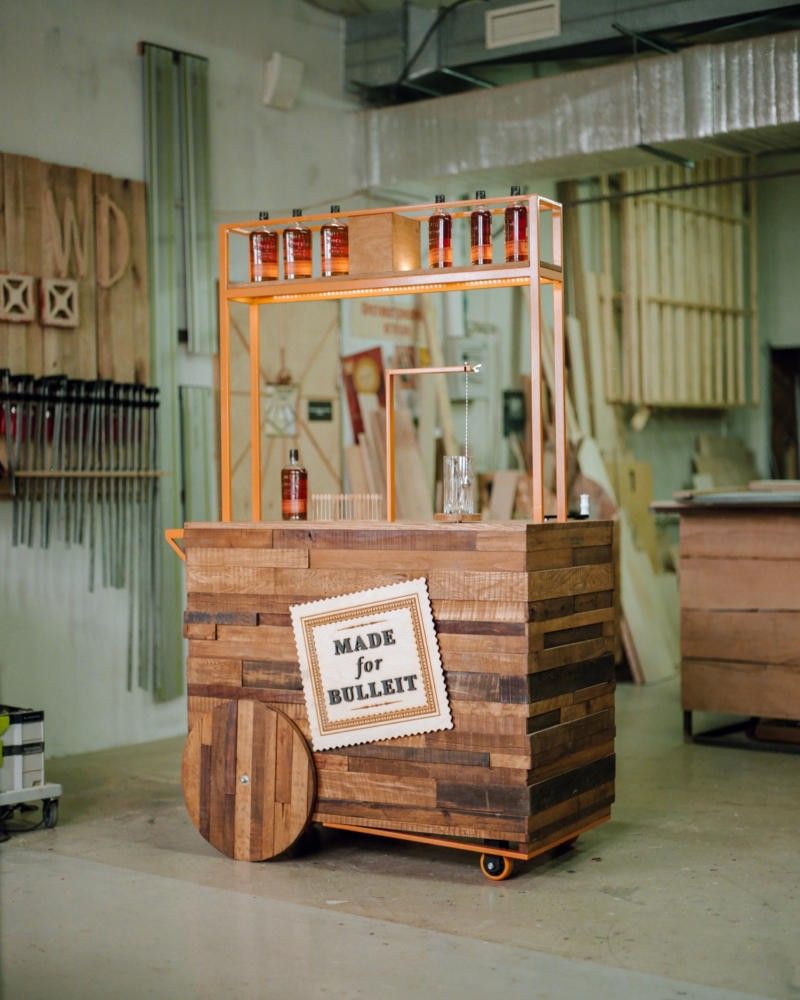 Industrial home bar
Have a look at this table-esque, industrial style home bar which was built in 2013 by Real Industrial Edge Furniture LLC. This bar furniture piece is a great deal for people who do not have much space in their homes, but still want to have a home bar. It features a smooth wooden countertop, two custom cart pulls, a wine glass holder, two doors and shelves for wine/liquor bottles. You could even place as a center table it in your living room. If you are interested to purchase, it is available for just US$3,900.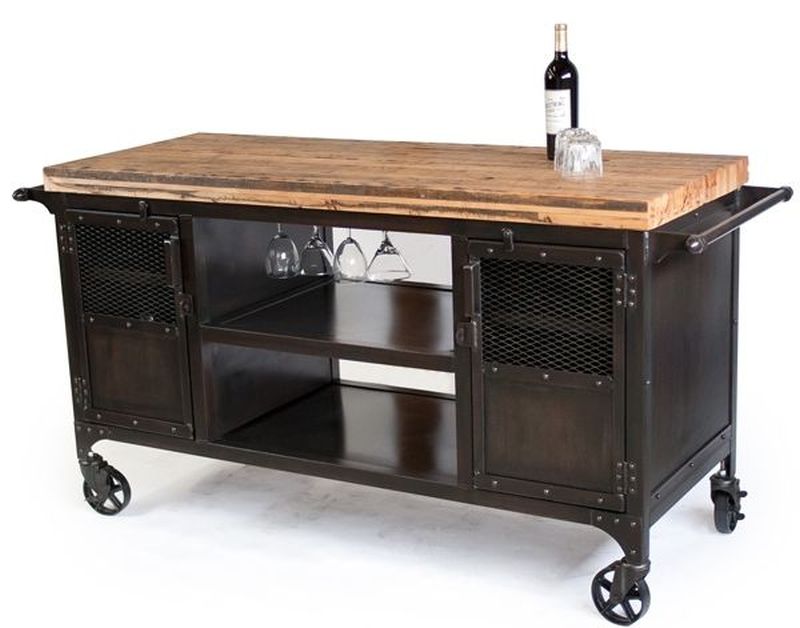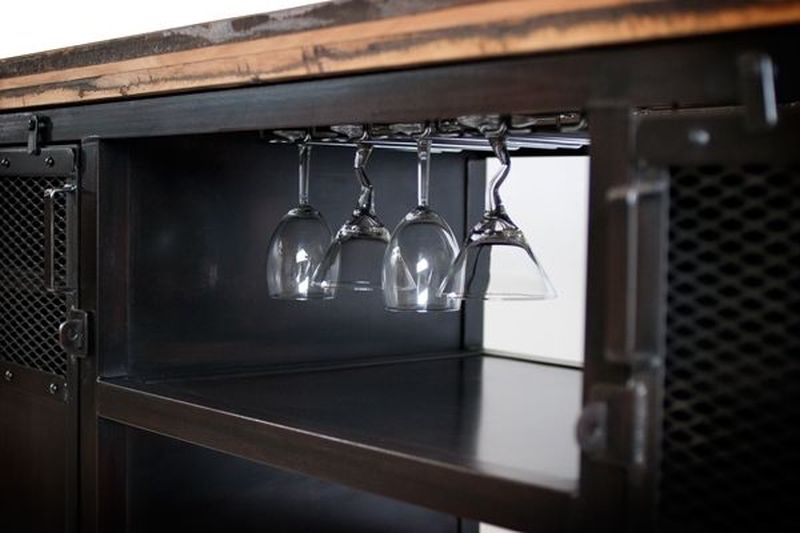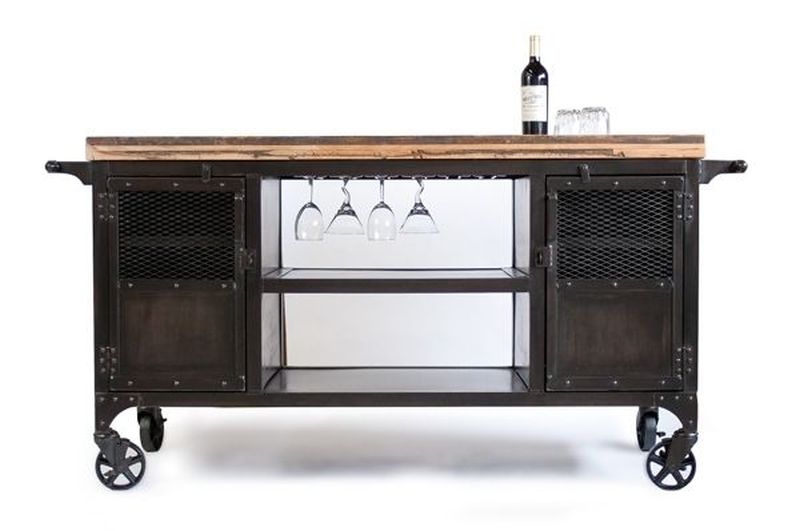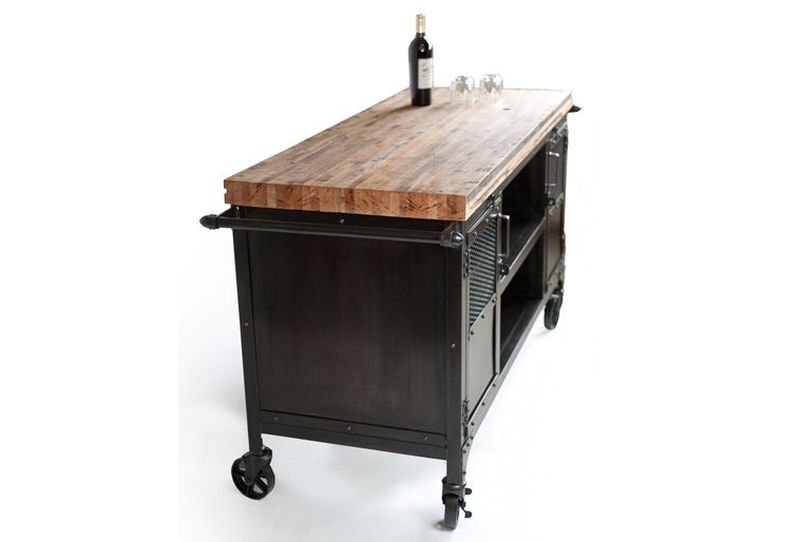 Corridor Bar
Designed by BDI Furniture, the Corridor Bar serves as an impressive focal point in any room. This compact bar cabinet conceals everything behind two louvered doors. It has horizontal racks to store up to 12 wine bottles and storage space for liquor bottles in the door and shelves. There's also a wooden stemware rack, and shelves to keep tumblers, canned drinks or bar accessories. The black, micro-etched glass top provides ideal place to mix drinks. The masterpiece home bar is available in Chocolate Stained Walnut and White Oak finishes for just $2,299.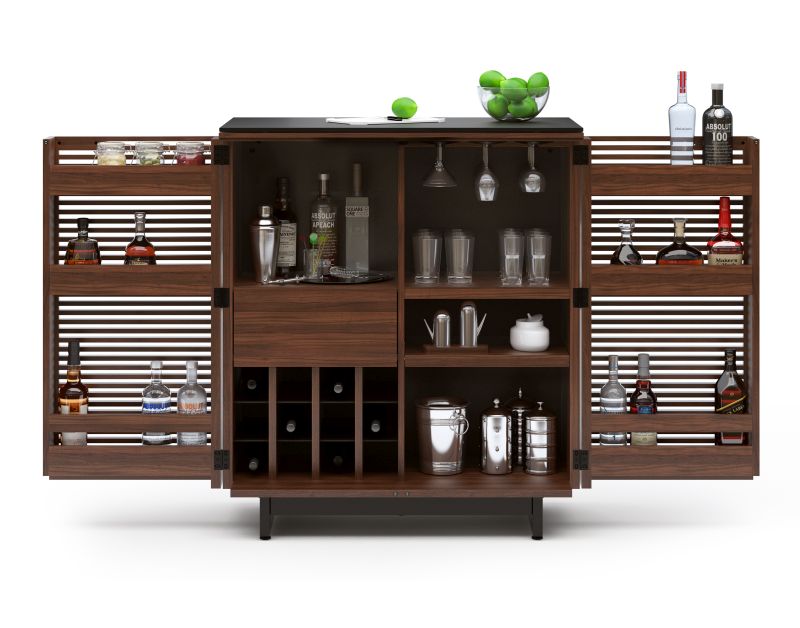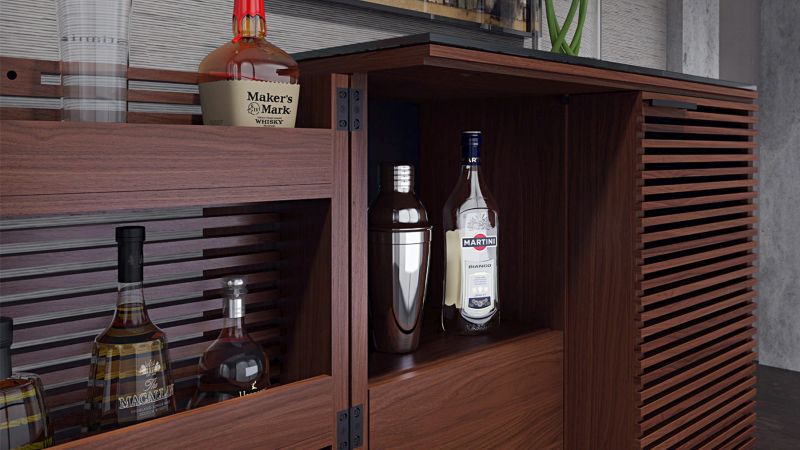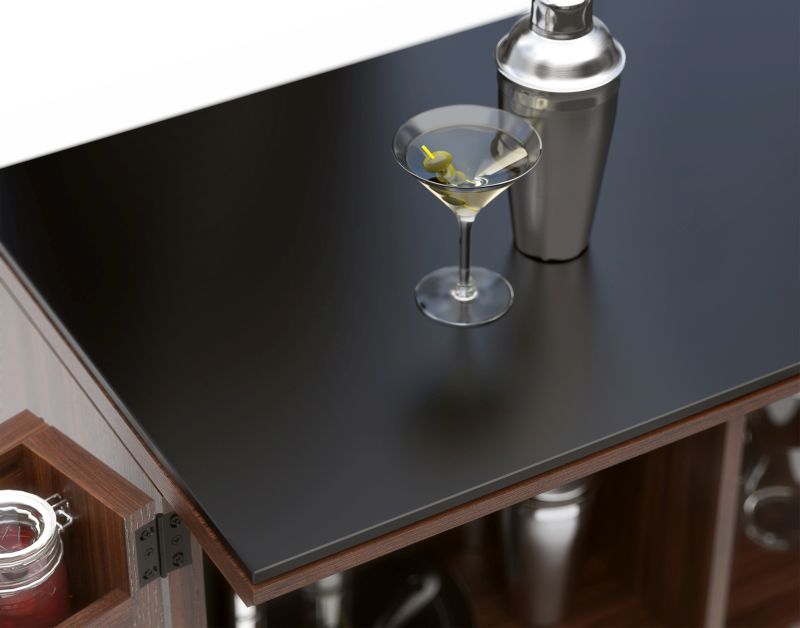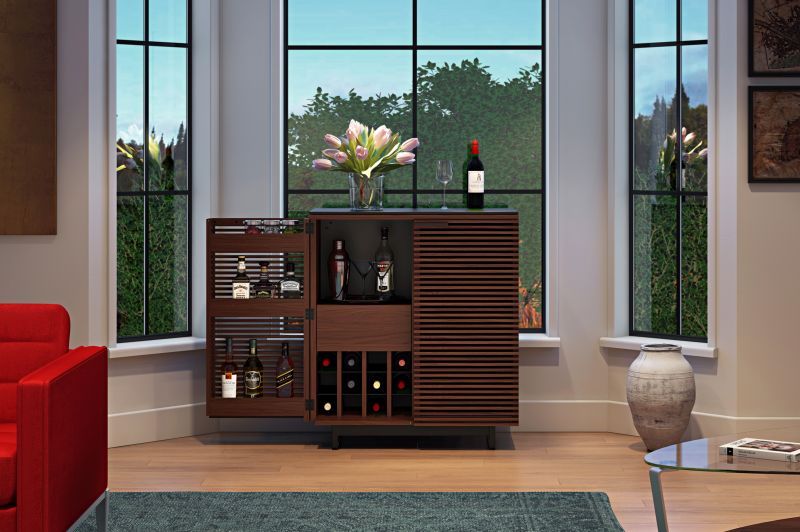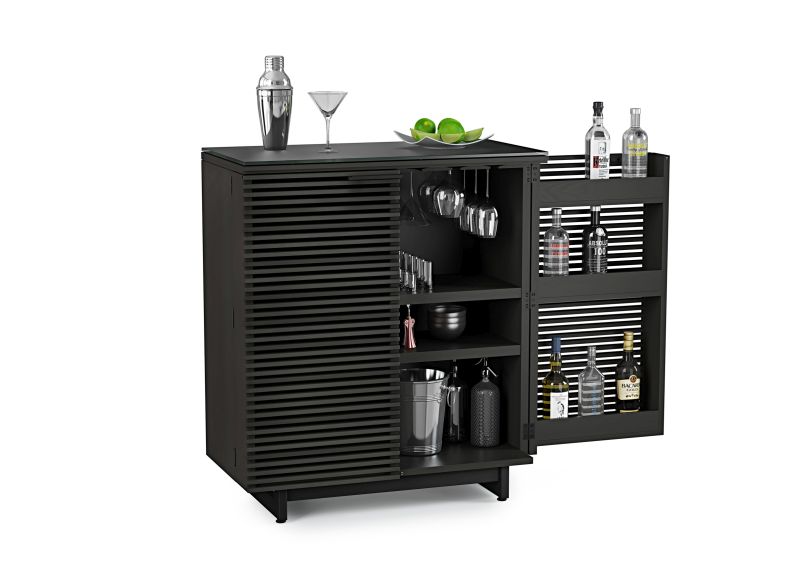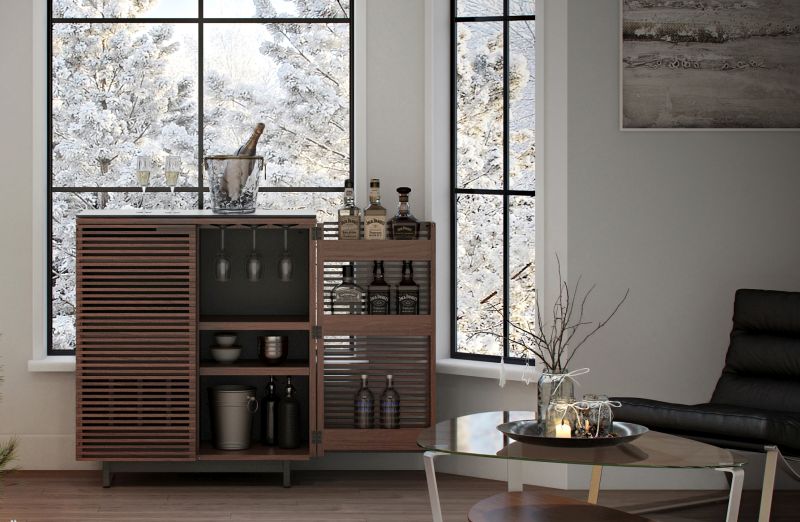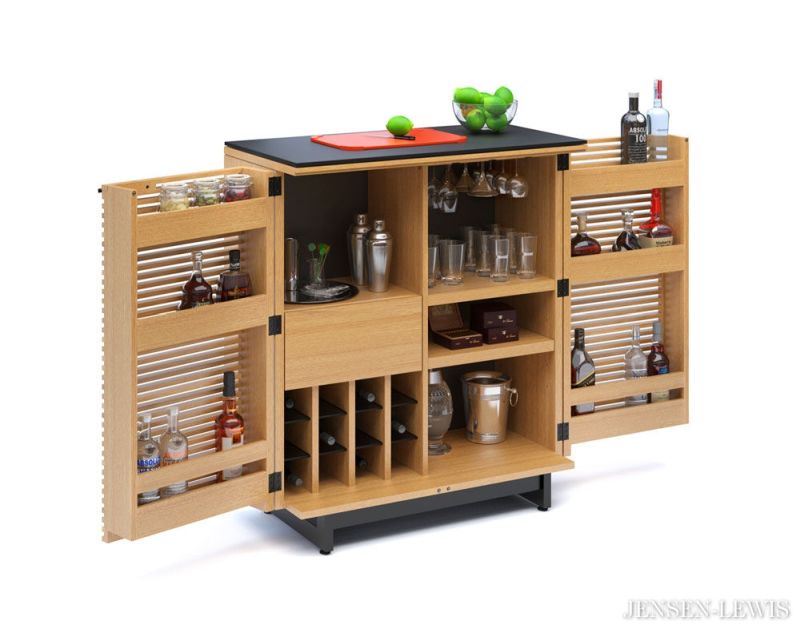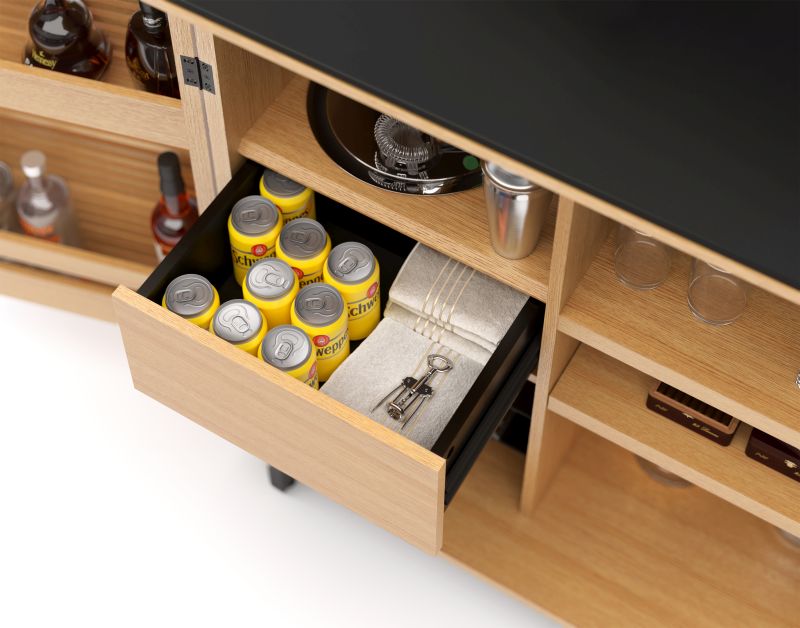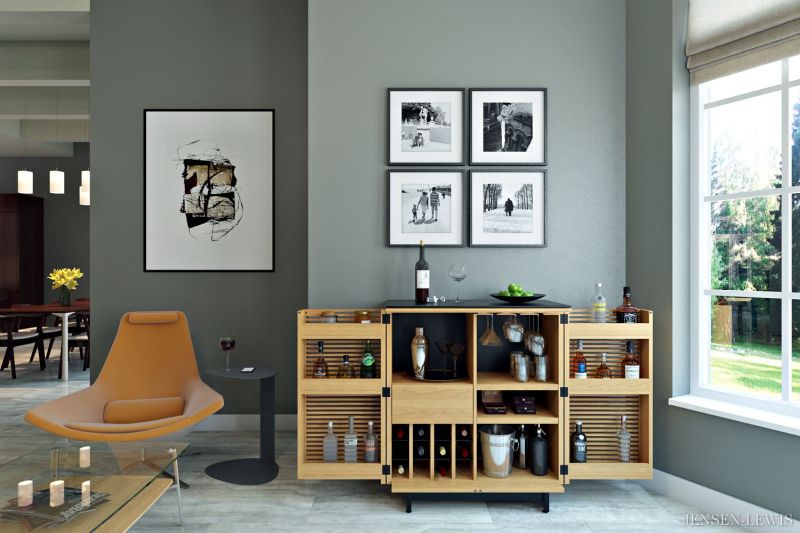 Piano bar
Do you have an old piano piled up in a corner of your storeroom? Fortunately, there are ways to recycle it into a home bar of your dream. If you are creative enough like CCC crafts, you can easily repurpose old piano to craft a happening bar for your living room. You need some wood, glass hinges and a bit woodcrafting skills.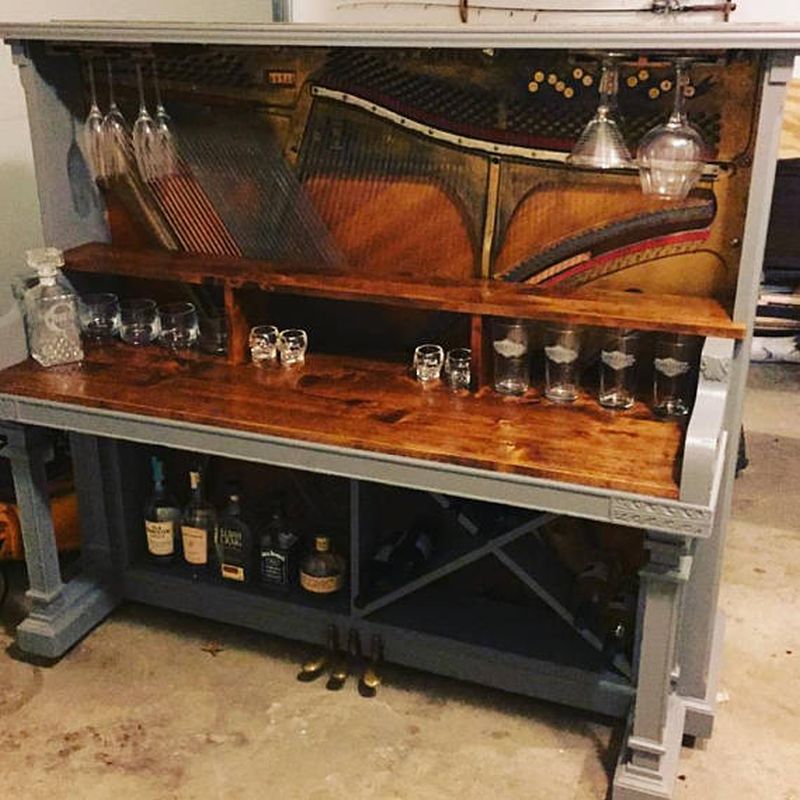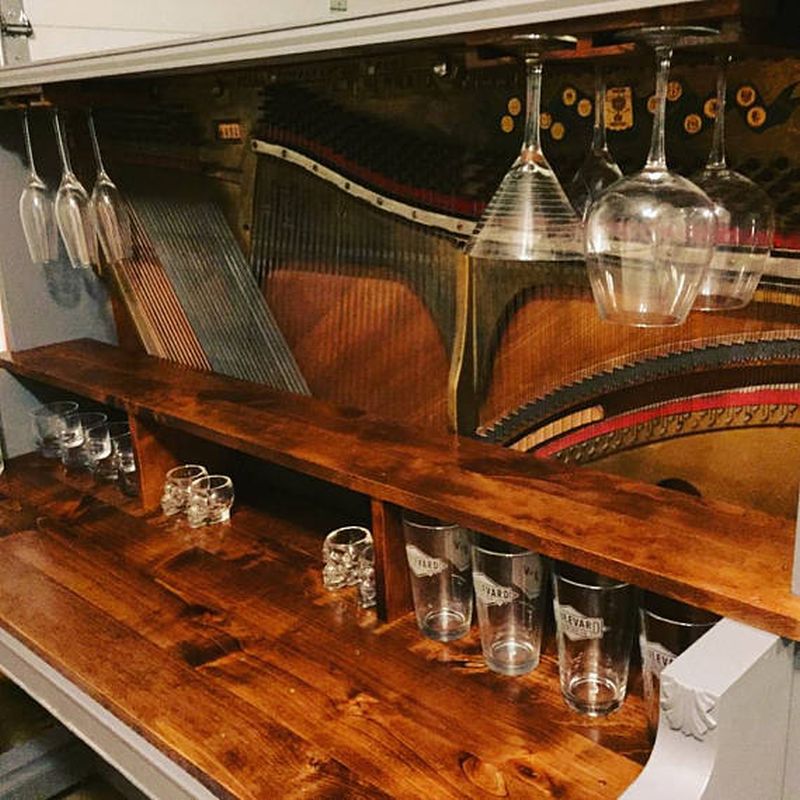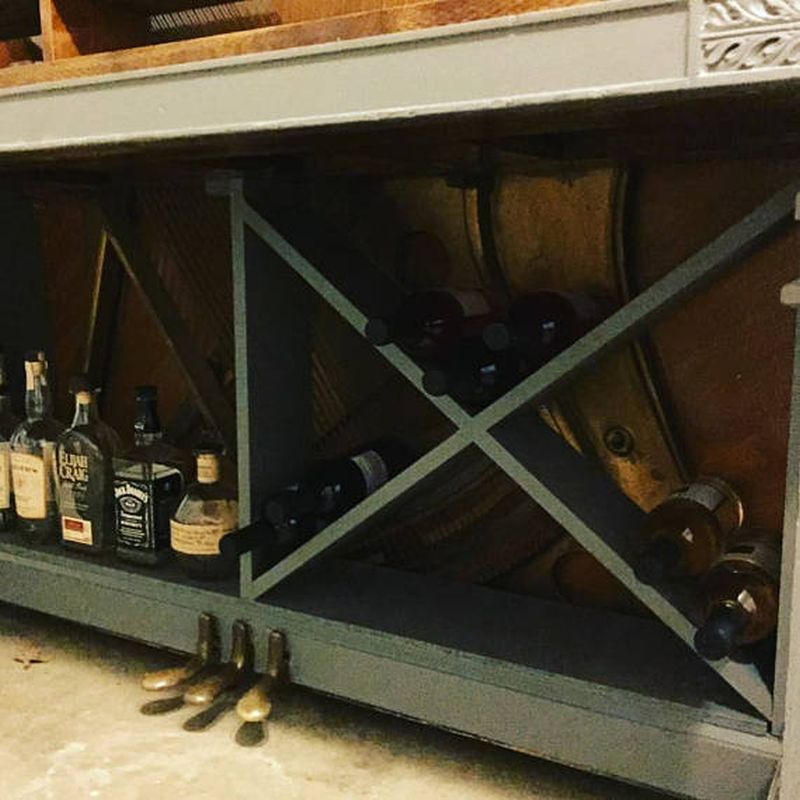 Inwood contemporary home bar
Manufactured by Coaster Furniture, this sophisticated contemporary bar unit is just awesome to add an elegant appeal to your space. Its half-octagon shape and rich dark wood finish make it look bold and luxury. On the back, it has a generous working surface, complete with hanging stemware racks, drawer, wine bottle holders and shelves.