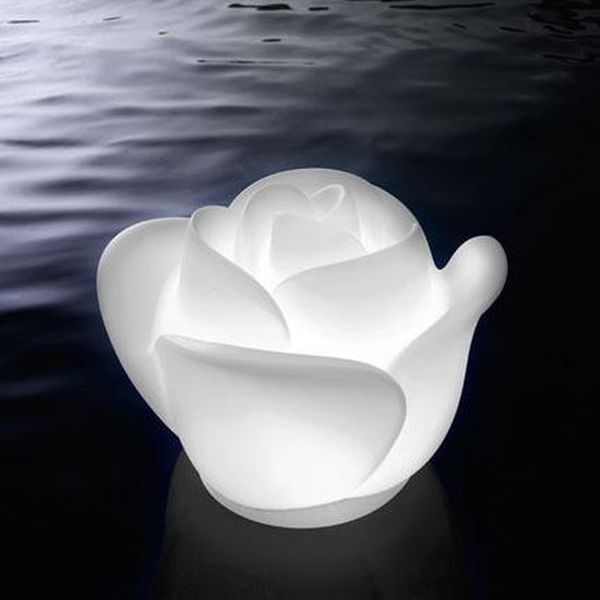 Landscaping has always played a major part in formal outdoor activities, be it garden parties, summer shindigs or even just a romantic outing. And, given our rampant technological progression in such fields like landscaping, it really doesn't come as a surprise to see a few innovative furniture accessories adorning our household campuses. The Baby Love rose is certainly one among them, with its ethereal lighting effect flushing out of a beautifully crafted water borne rose like form.
The true essence of the Baby Love lies in its delicately white luminescence. This makes it an unobtrusive piece of lighting fixture that can be applied (floated) along outdoor water bodies like fountains, lakes and ponds. Of course, the color patterns of the lighting can also be changed, thus emanating an assortment of various hues and tints for various events. According to the manufacturers, the default water roses come in transparent schemes, while the RGB lights can be bought according to the customer's preference.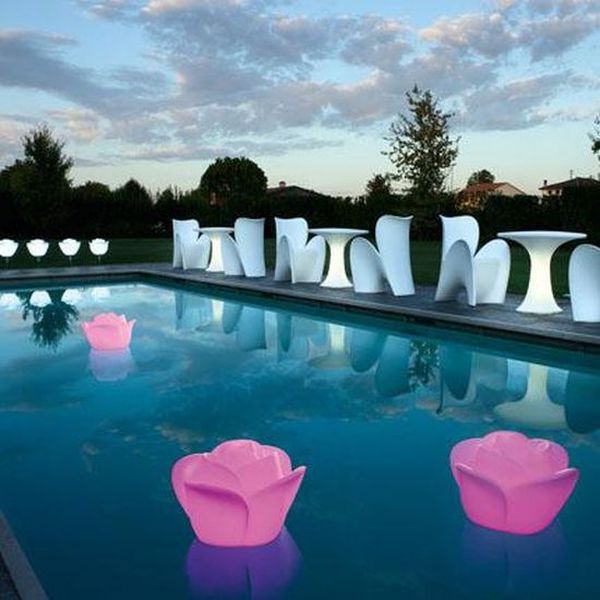 Finally, coming to its commercial aspects, a single Baby Love lighting component comes at a quite bantam dimension of 35 x 41 cms. This makes it portable enough for a multitude of party purposes. However, the pricing is certainly on the heftier side with a tag of £466 (around $750). This makes it a high end lighting fixture, to be reserved for those seldom yet lavish bouts of outdoor extravagance.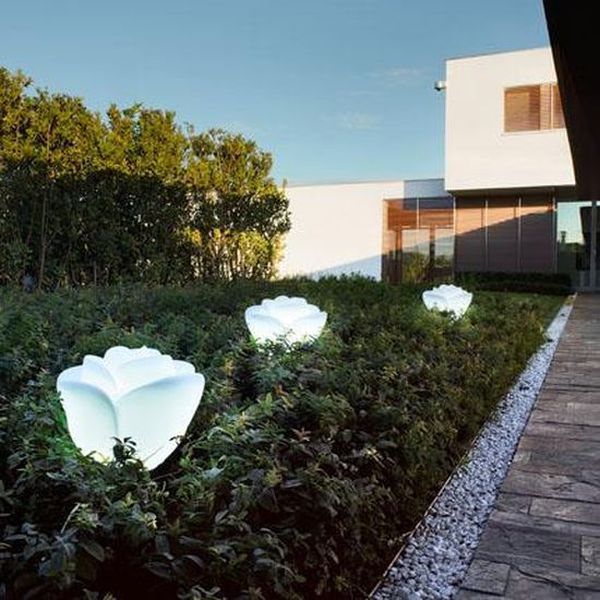 Via: OutdoorChic