Living in a luxurious hotel room is a delightful experience. The extravagant bed and relaxing Egyptian cotton sheets and pillows used in rooms of some of the top-class hotels offer you a fantastic night's sleep. When you wake up in the morning, your feet sink into the plush carpet as you make your way to the lavish bathroom.
That's the reason why people who stay in a luxury hotel room don't wish to go back to their regularly cluttered bedrooms. Sadly, not everyone has the resources to recreate a bedroom like a luxurious hotel room.
But if you know certain tips and tricks, you can easily recreate the same luxe vibes in your bedroom. However, there is no need to go overboard like this woman who converted a bedroom into an ultimate home bar for herself.
Instead, you can consider certain important points to make your bedroom like a luxurious hotel room for sure. Just look into these factors before you get started.
Once, you've determined all these factors, it's time to get started. For help, here are ten important things to add to your bedroom to get an extravagant transformation affordably.
Gorgeous Bed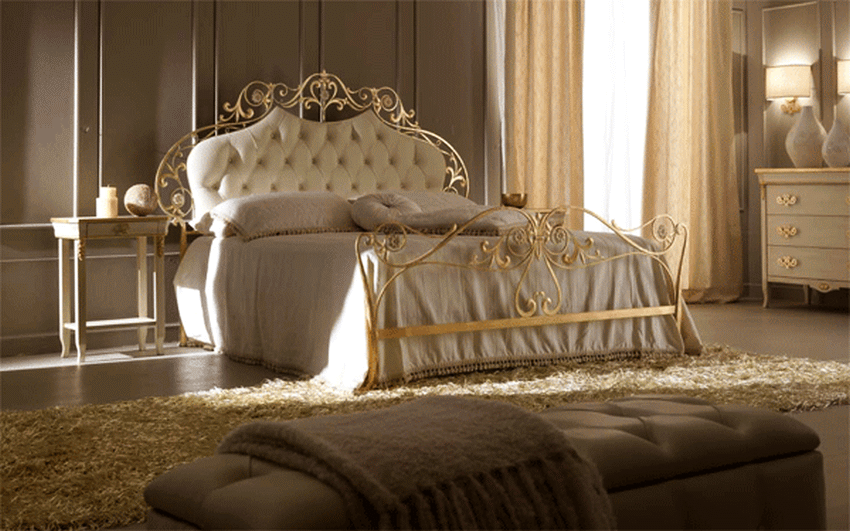 What's a bedroom without a cozy bed that gives you the feel of a fluffy cloud? Hotels have layered beds that are both tempting and relaxing. Go for a three-layered bed for a lavish experience. Try using light and soft quilts. A great bed is a key to a perfect bedroom.
Refreshed Bed Linen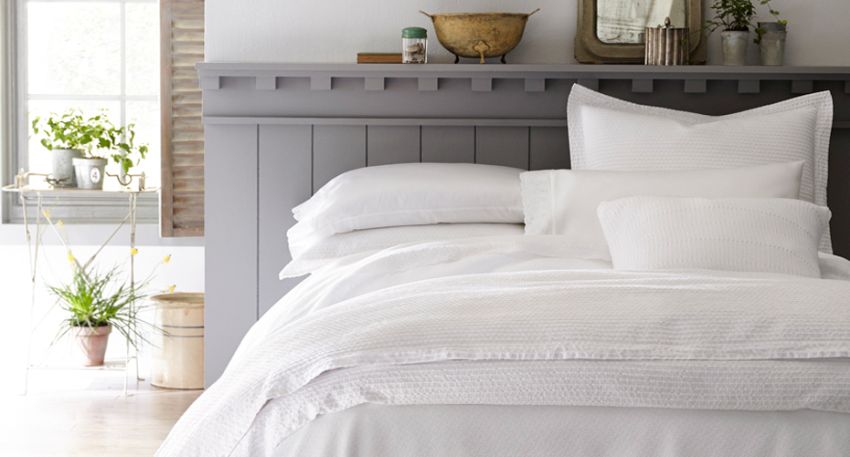 Most of your time is spent chilling and relaxing on your bed after a tiresome day. Beautiful bed sheets can add up to the pulchritude of your bed and serve as a reward for your toil and effort. To retain the cordon bleu look, choose crisp, white and decent shades of good-quality bed sheets.
Fluffy Pillows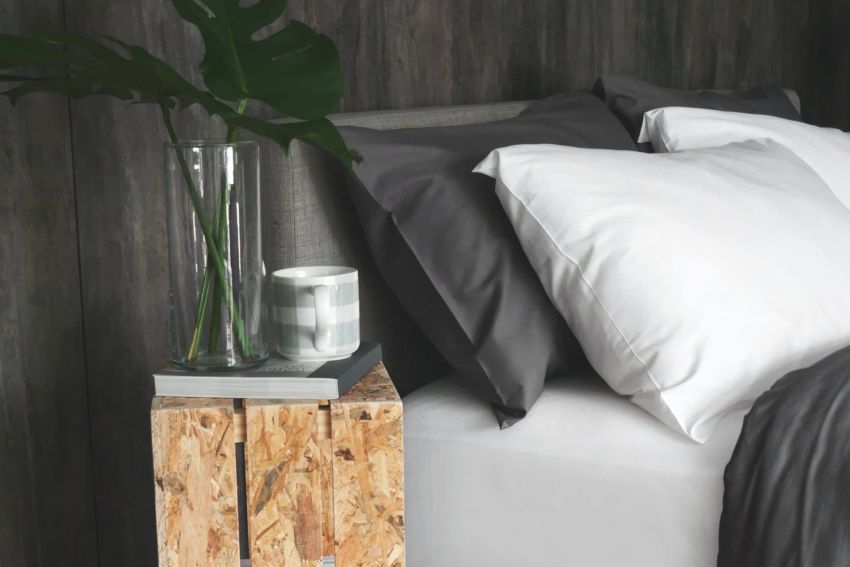 Nobody knows you the way your pillow does! Whether in exhilaration or gloom, you love burying your face in your soft pillow which embraces you with utmost care. So, choose your pillow wisely. Luxury hotels use great quality Euro pillows. These are a must-have if you want a premium sleeping experience. Put against the bed's headboard, the fluffy pillows enable you to lean back and read your favorite book or complete your assignments with great ease.
Scented Candles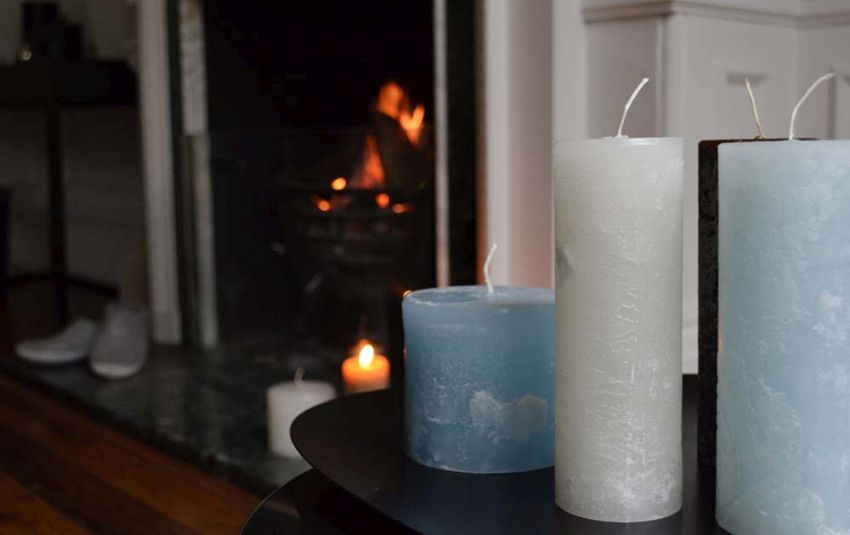 Perfumed candles in your bedrooms are known to be a perfect stimulus for tiresome spirits. To give a Midas touch to your bedrooms, go for candles with floral scents like fig, citrus flowers or sandalwood and cedar scents that make your room a dreamy Utopia.
Subtle Lighting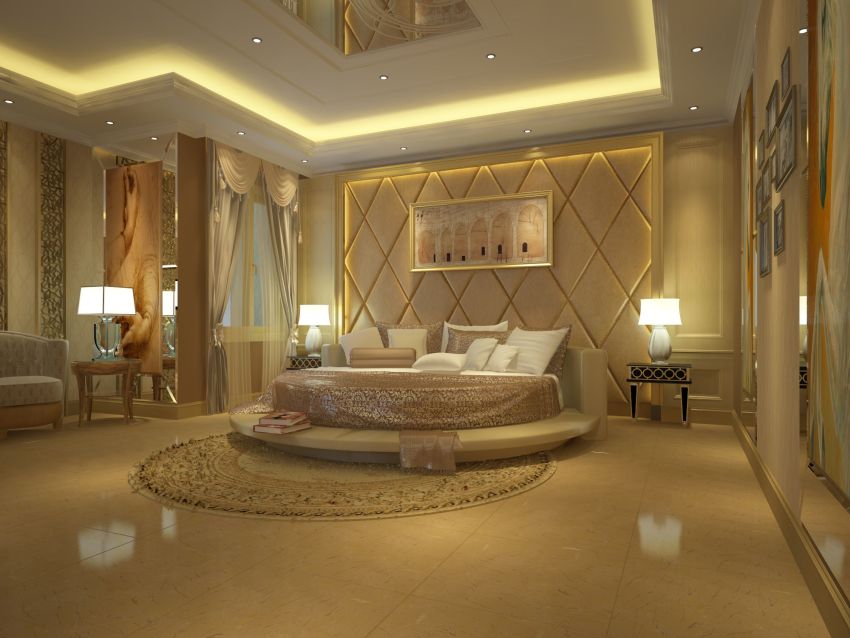 Good lighting is the perfect ingredient for a super luxurious bedroom. Beautiful side lamps, footlights, and sconces make your bedroom a visual treat. Adjustable and subtle lights are perfect for relaxation. Choose soft colors for lamps that make you feel relaxed and pampered at the same time.
Monochrome Color Palette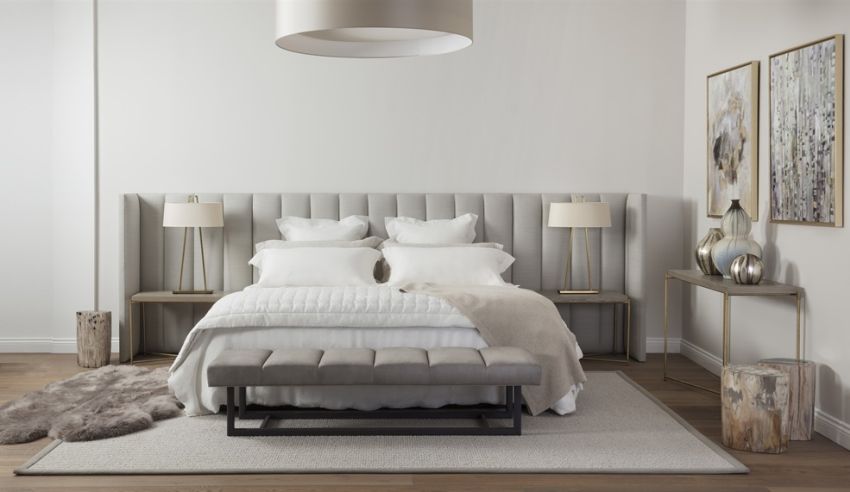 Luxurious bedrooms are soothing and calm. Light colors can make any bedroom a serene place that takes you far from the madding crowd. Subtle shades like pastels, cream and off-white will give a peaceful effect. Monochrome shades enhance the serenity of the bedroom and give it a heavenly look.
Dreamy Drapes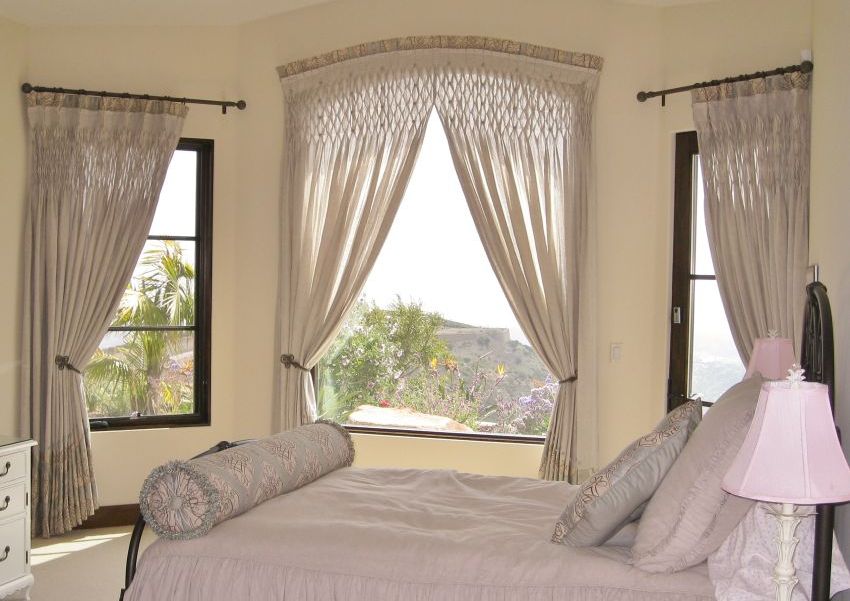 For the experience of a fancy hotel room, you must choose the light sheer drapes that sieve the light of the morning sun and soothing moonlight into your cozy bedroom. Pair them with a blackout shade that blocks the daylight when you prefer to escape into the dark. Beautiful curtains accentuate the beauty of your bedroom.
Also Read: Ultimate Smart Bedroom Essentials: From Adjustable Beds to Motorized Blinds
Fluffy Rug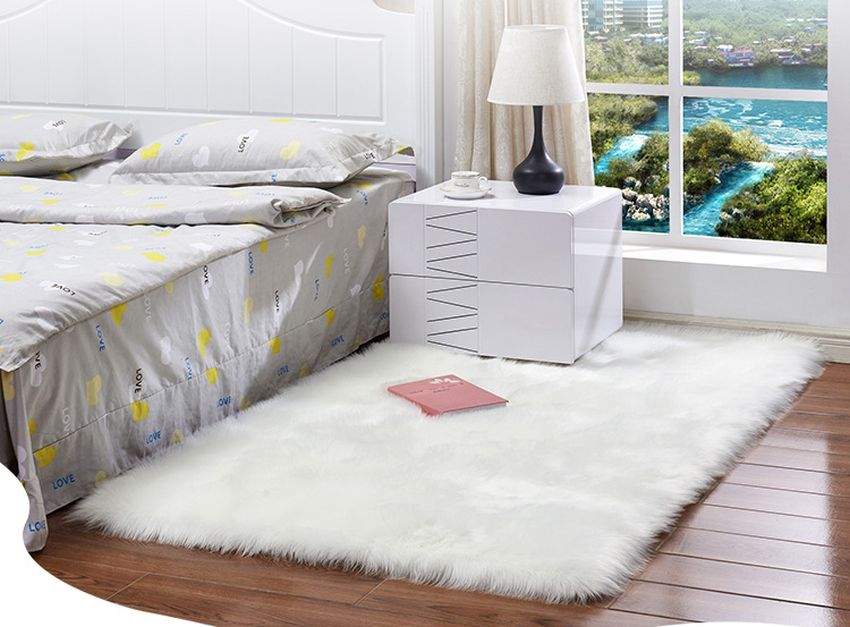 The soft, fluffy rug may make you feel in heaven right when you step your feet on it in the morning. You can find a small rug in a soft fabric, like sheepskin. Buy a few of them and place them around each of the three sides of your bed. Since you will be standing on this rug barefoot, so fluffier, the better.
Bedside Tables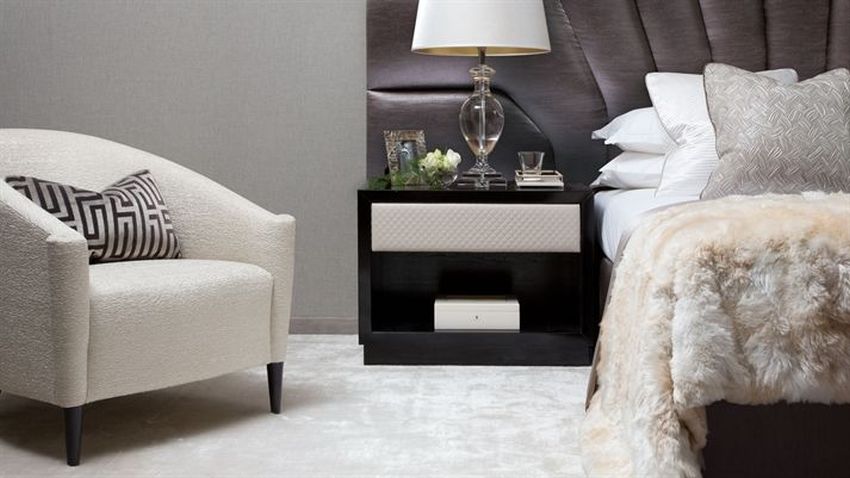 Your daily knick-knacks need to be assembled at a place that is closest to your hands. For the lazy bunny in us, a bedside table is a must that keeps all our required stuff in a single place. All great hotels have a bedside table that has all the essentials like chargers, magazines, and books that you can have within a hand's reach.
Fresh Flowers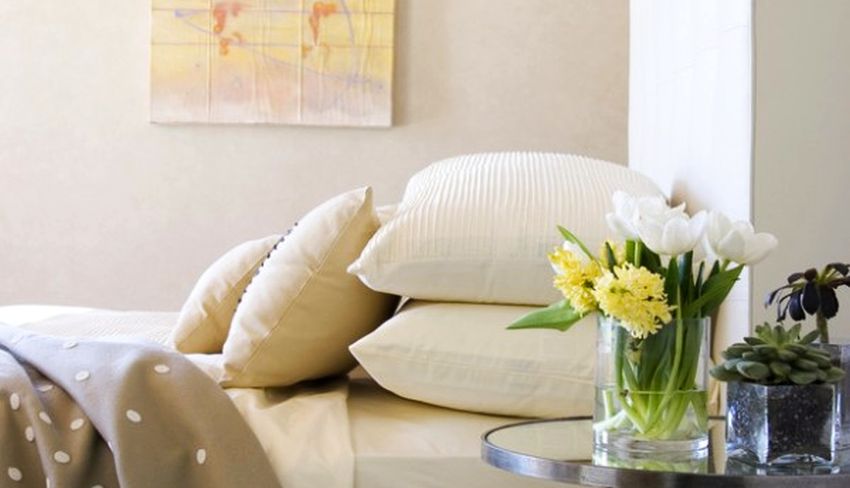 Never underestimate the power of fresh flowers in a luxury room. Place a vase full of fresh flowers in your bedroom to make it feel instantly fancy while refreshing the interior with some greenery. You can place the flowers on your bedside table, vanity, shelves, or end table in your new luxe bedroom.
So, there you have it – some of the most amazing things that you can do with your bedroom to make it like a VIP suite of any top hotel. Good luck, and have fun!