If there is one thing that the global pandemic has taught us, then it is the value of life outdoors. In the majority of two seemingly long and endless years that we essentially spent indoors, it is undeniable that our desire to once again 'connect with nature' has grown exponentially.
Of course, you cannot spend all of your time outside. However, modern life dictates that more than 90-percent of our lives are wasted away within the confines of our homes and offices. Offering a solution to this lifestyle conundrum is the biophilic interior design trend at its inviting best.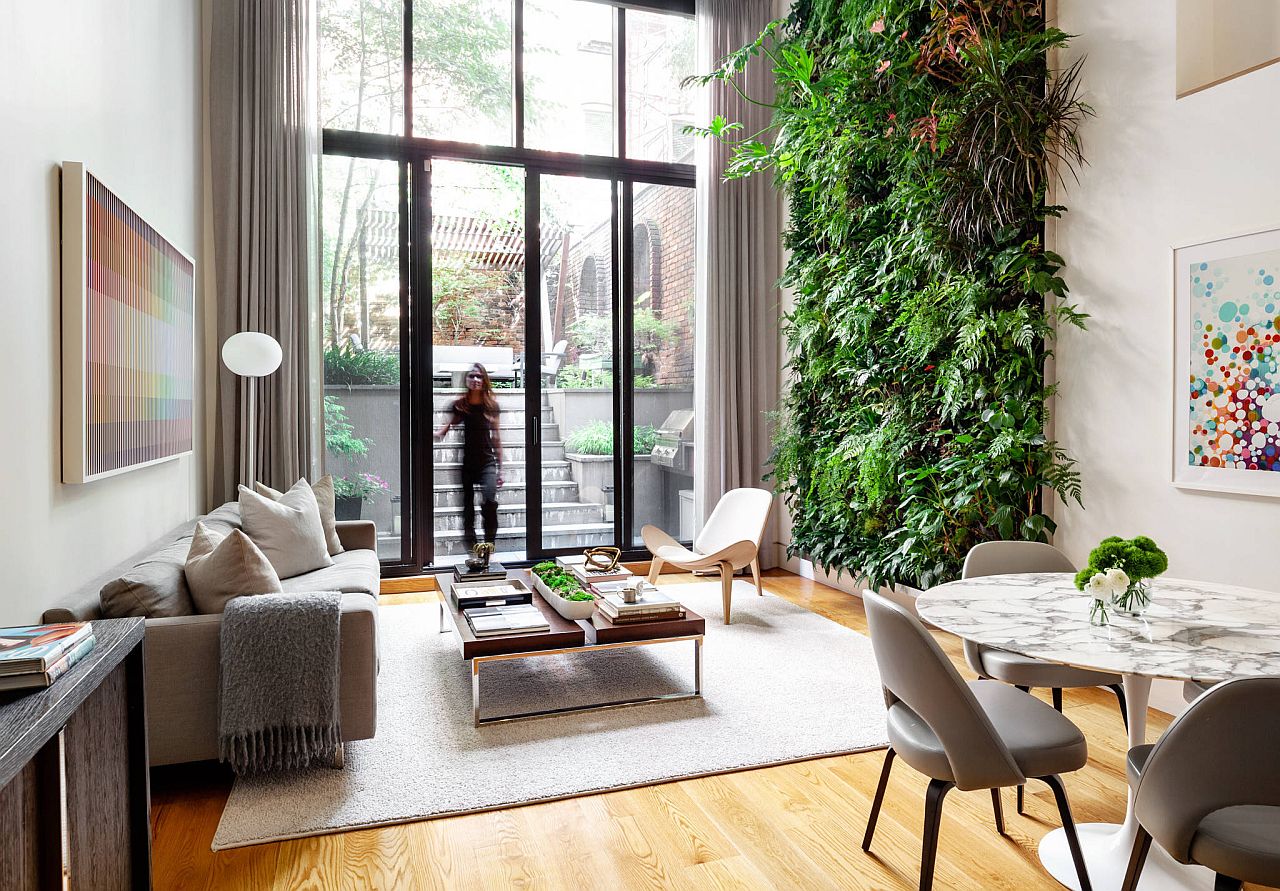 What is biophilic design concept?
For the uninitiated, the biophilic interior design aims to create living environments that bring homeowners closer to nature once again while shaping healthier and happier homes. It is a way of living that balances modern comfort with beautiful aesthetics inspired by nature and ergonomics that promote a tranquil lifestyle. Biophilic design has moved on from being a niche idea that was born out of shabby chic style to a mainstream trendsetter in recent months.
Principles / Elements of biophilic interior design
The basics of Biophilic design are not too hard to fathom once you have realized what exactly the design aims at. Natural materials and finishes like bamboo, rattan and cotton can replace man-made finishes while earthen tones and warm neutrals can shape the backdrop. Features like a fireplace and indoor waterfall add other elements of nature to the setting. Finally you can use plants and herbs to enliven the dull, urbane backdrop
Benefits of biophilic interior design
Biophilic design offers benefits that venture way beyond mere form. All that greenery, natural light and smart indoor-outdoor interplay create a healthier home free of disease causing pathogens. A splurge of indoor plants also removes toxins from the air inside your home while green and blue all around uplifts your general mood and drives out anxiety.
Ways to infuse biophilic theme into your home
2022 is the year that has seen biophilia reach new heights in architecture and interior design, with homeowners and designers willing to adopt nature much more gleefully. With some solutions that are as simple as opening your windows more often to breathtaking living walls, this is a look at different ways you can embrace the biophilic design trend.
Let in Light and Air
One of the first basic principles of biophilic design is to let nature become a part of our daily life on a more regular basis. The easiest way to start on this path is by opening up those windows much more often.
This move takes little in terms of effort, demands nothing when it comes to redecoration and costs, and has multiple health benefits. Let sunlight penetrate further into each room, do away with unnecessary blinds and enjoy the natural breeze and fresh air instead of depending on artificial cooling all the time.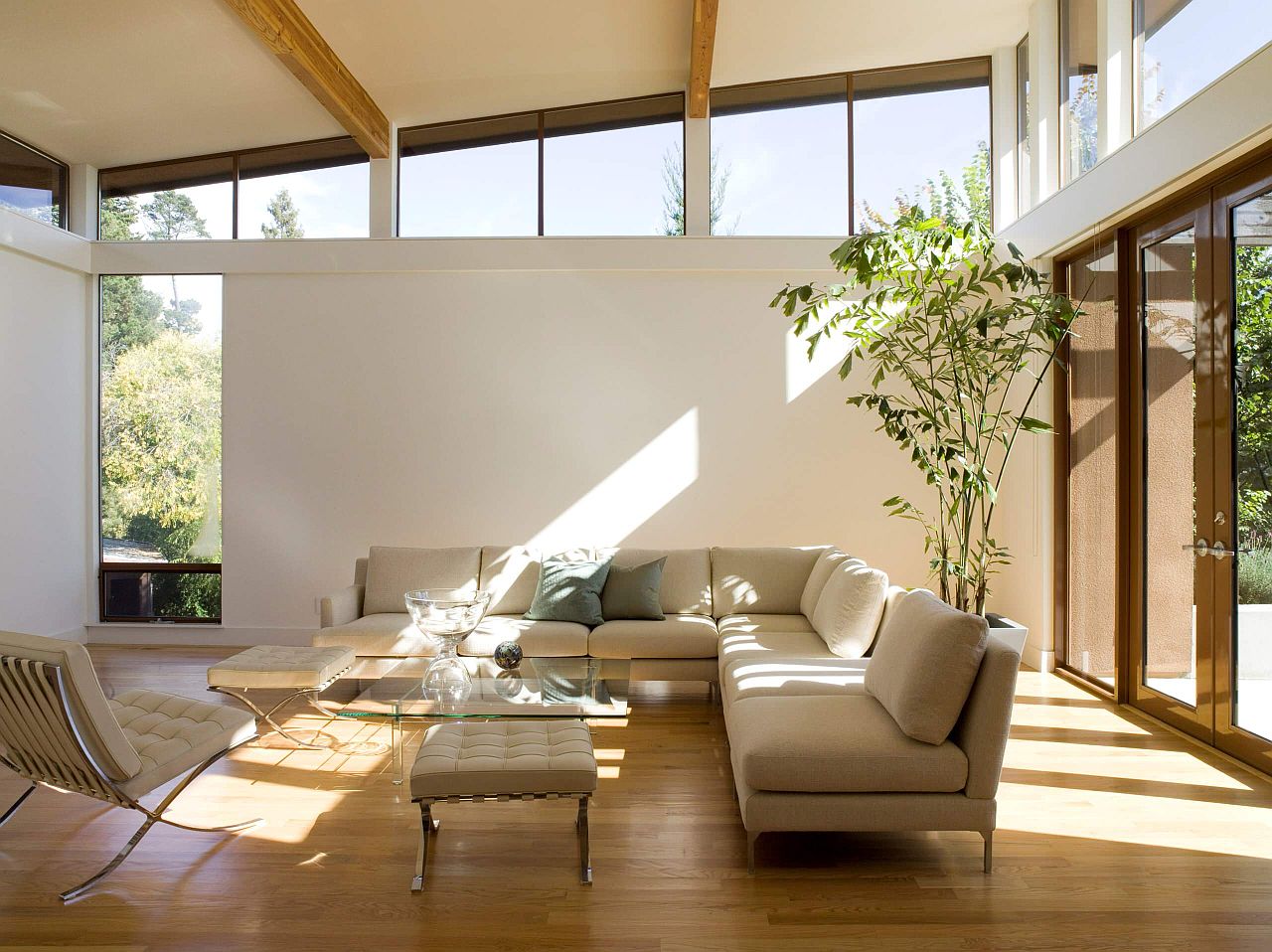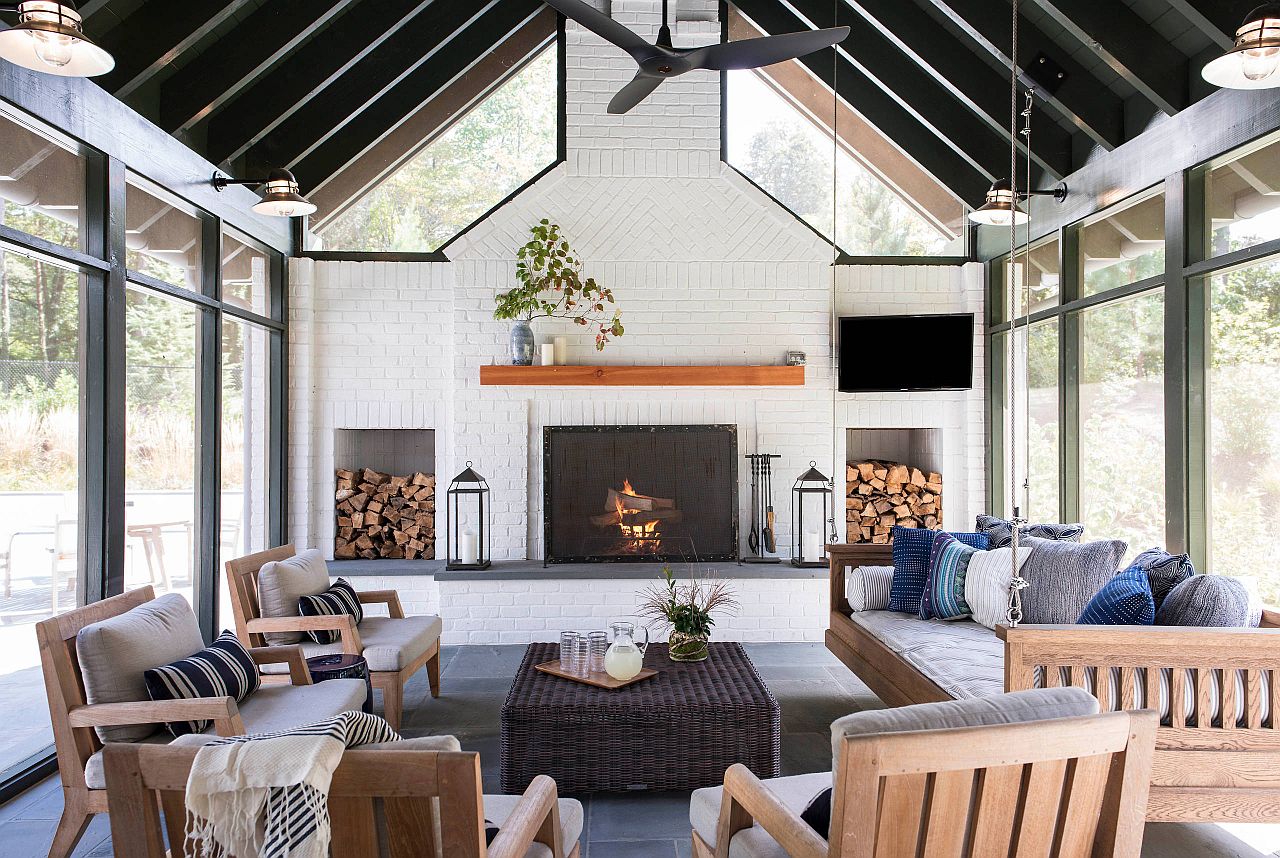 Colors Inspired by Nature
An easy way to stay connected with nature – even if you are surrounded by an urban jungle with little privacy and the luxury of space – is by turning to the colors of nature. Even though the blues of the sky and the surf are still indicative of nature, it is green that steals the spotlight here.
Titled as the color of the year for 2022 by Minwax, Gentle Olive, a shade of green adds to your home's 'trendy quotient' while also moving you toward biophilic interior design. Go gorgeous and go green for wall paint color this year, and you will not regret the transformation.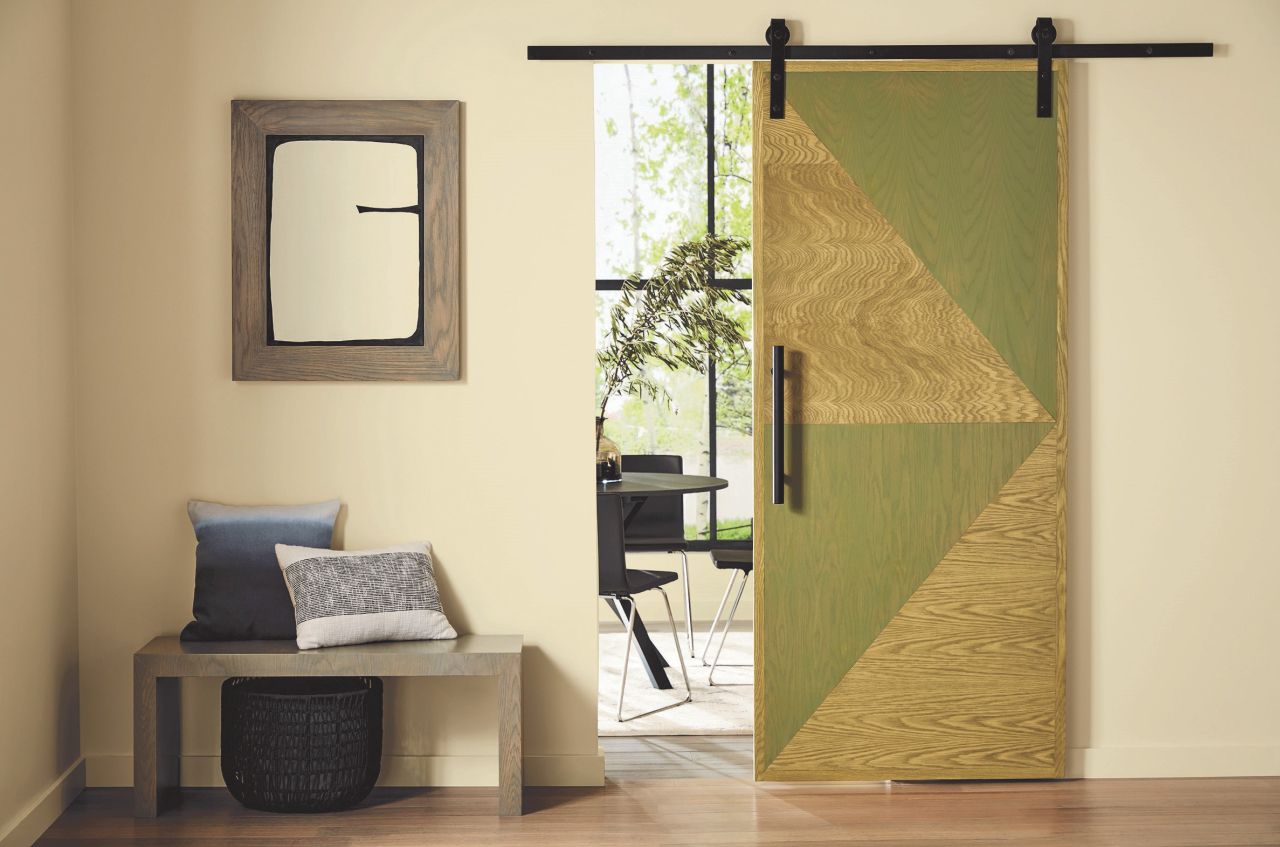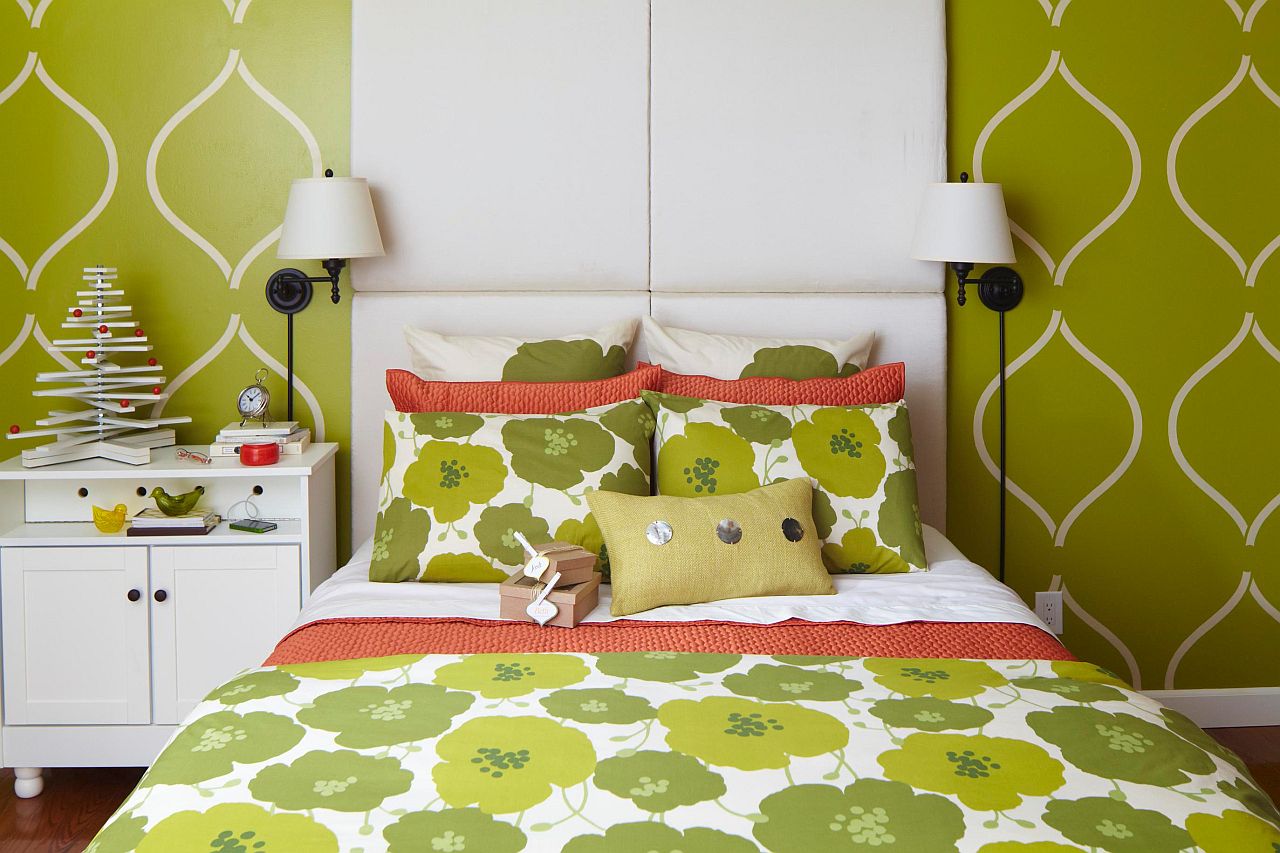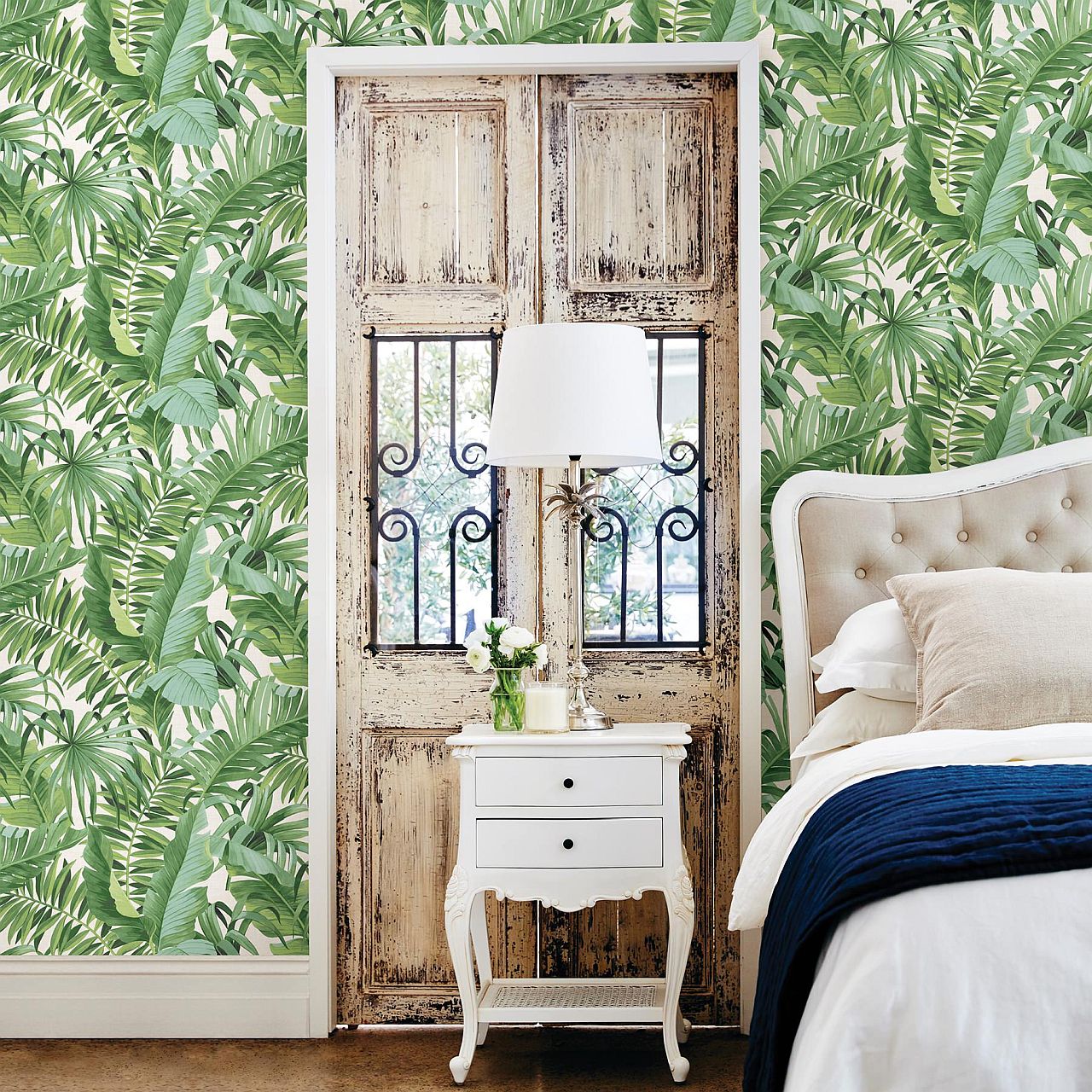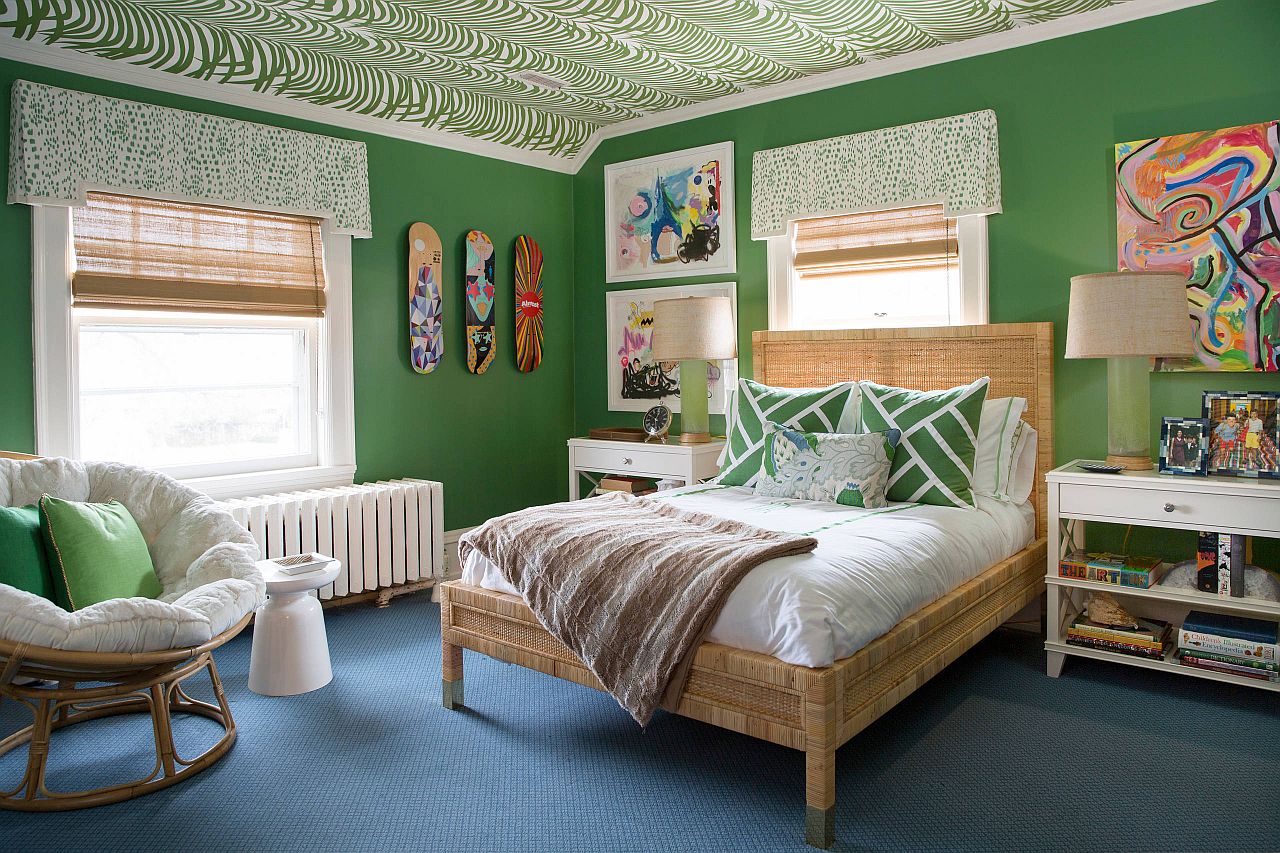 Also Read: Bathroom Fireplaces with Scintillating Style: A Fiery Design Trend
Green, Green, and More Green!
Add a bit of nature to your home as well as you take a step toward greener living. Start small with something like an indoor plant in the corner. You can start with a small planter on the coffee table with an indoor plant, a herb garden in the kitchen, or even an atrium that ushers in natural light along with greenery.
These are all smart options for the modern home. Indoor gardening is a great way of adding life to your home while improving air quality and creating a more cheerful ambiance.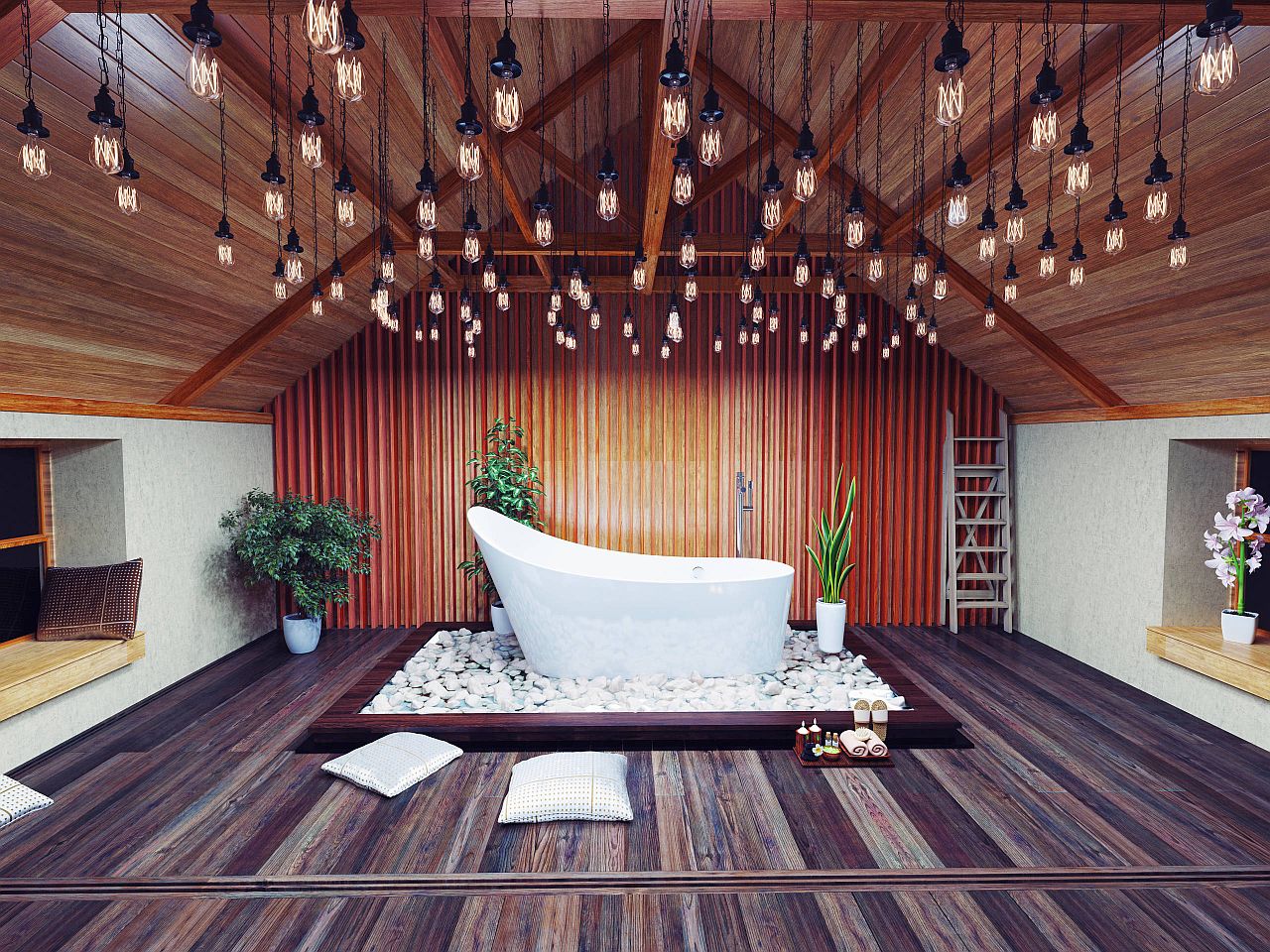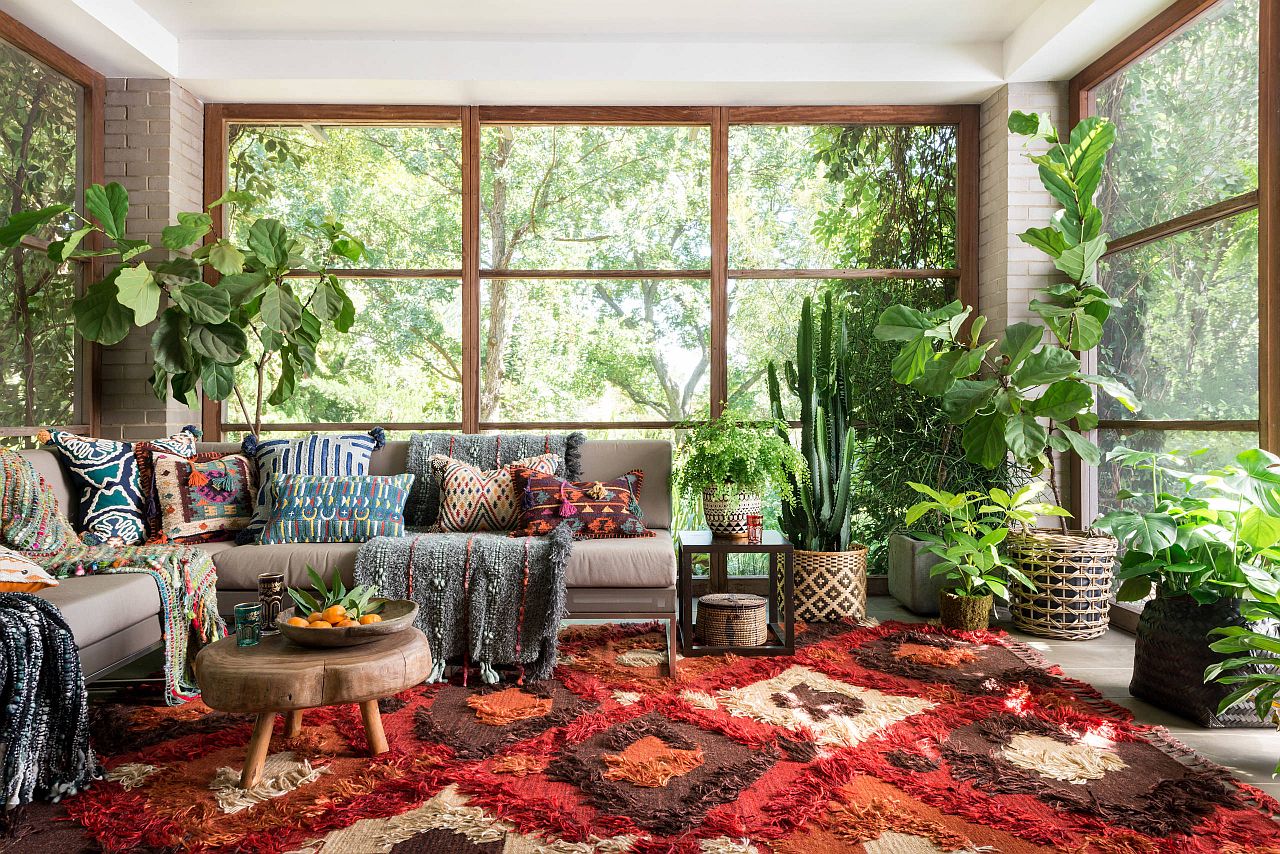 Gorgeous Water Features
Another essential part of biophilic design is to embrace elements and hues that venture beyond just greenery. You must consider an indoor water feature if you are embracing this beautiful trend.
Smart water features vary from a small decorative water fountain that can be plugged in anywhere to indoor reflective pools and koi ponds that end up becoming the most spectacular features of your home. Flowing water also puts your mind at ease and its sound is known to have a calming and healing effect.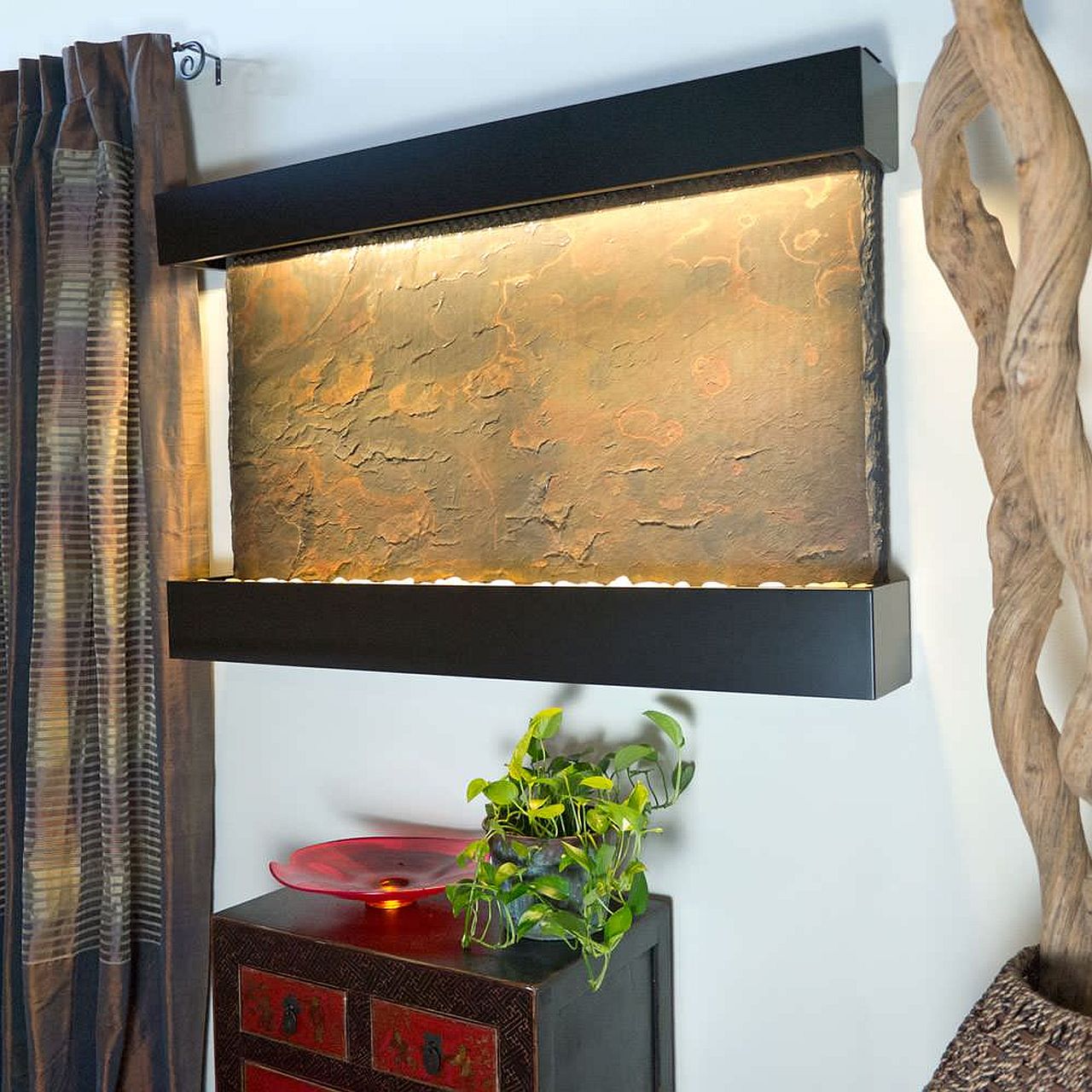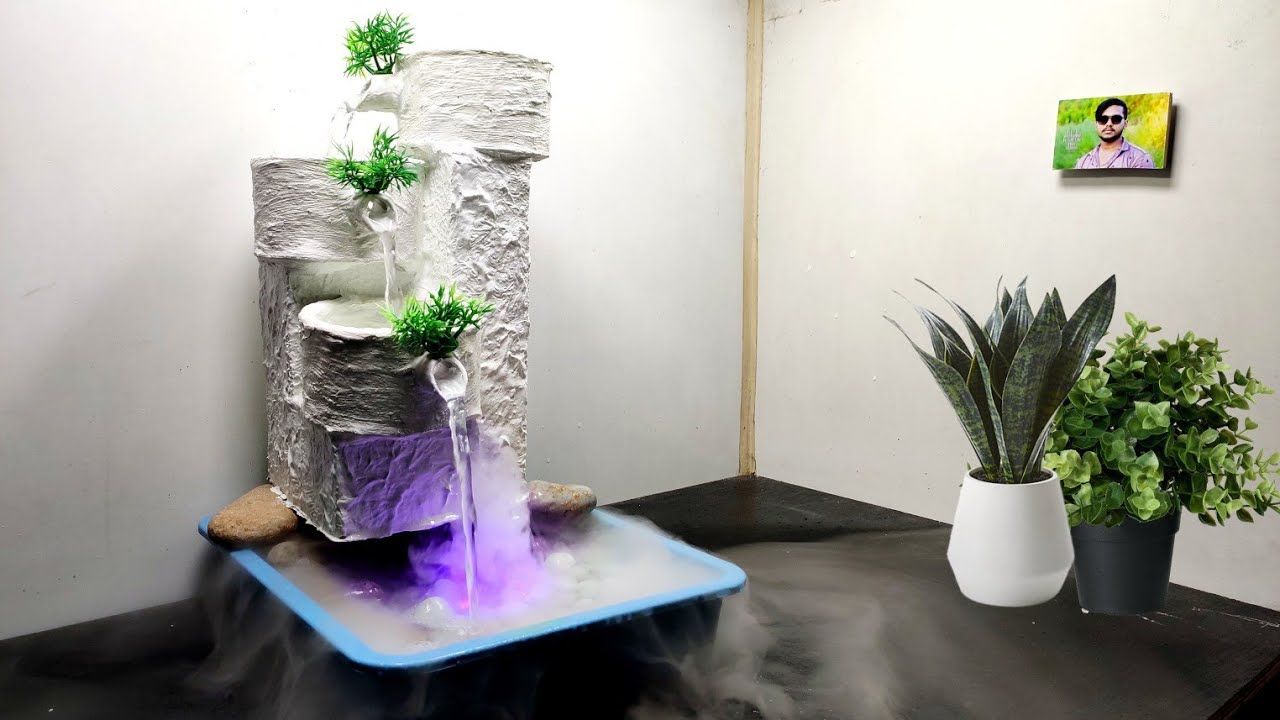 Leafy Motifs and Framed Natural Prints
Botanicals have been trending for a while now. Framed botanicals, leafy prints, and fabrics with nature-centric motifs add another layer of this particular design to your home.
This approach makes more of an impact in the bedroom than in the living room where everything from the bedding to the drapes and floor rug can be used to create a certain theme.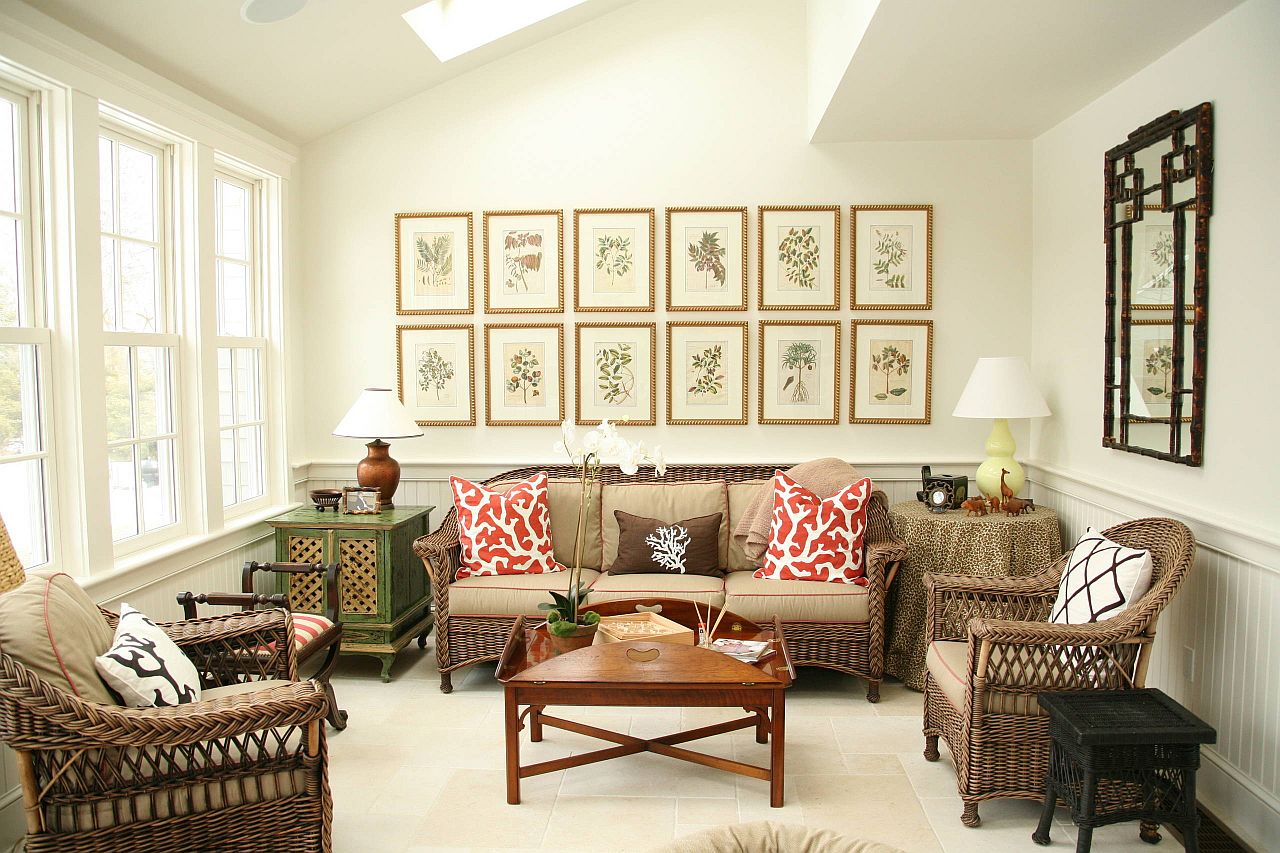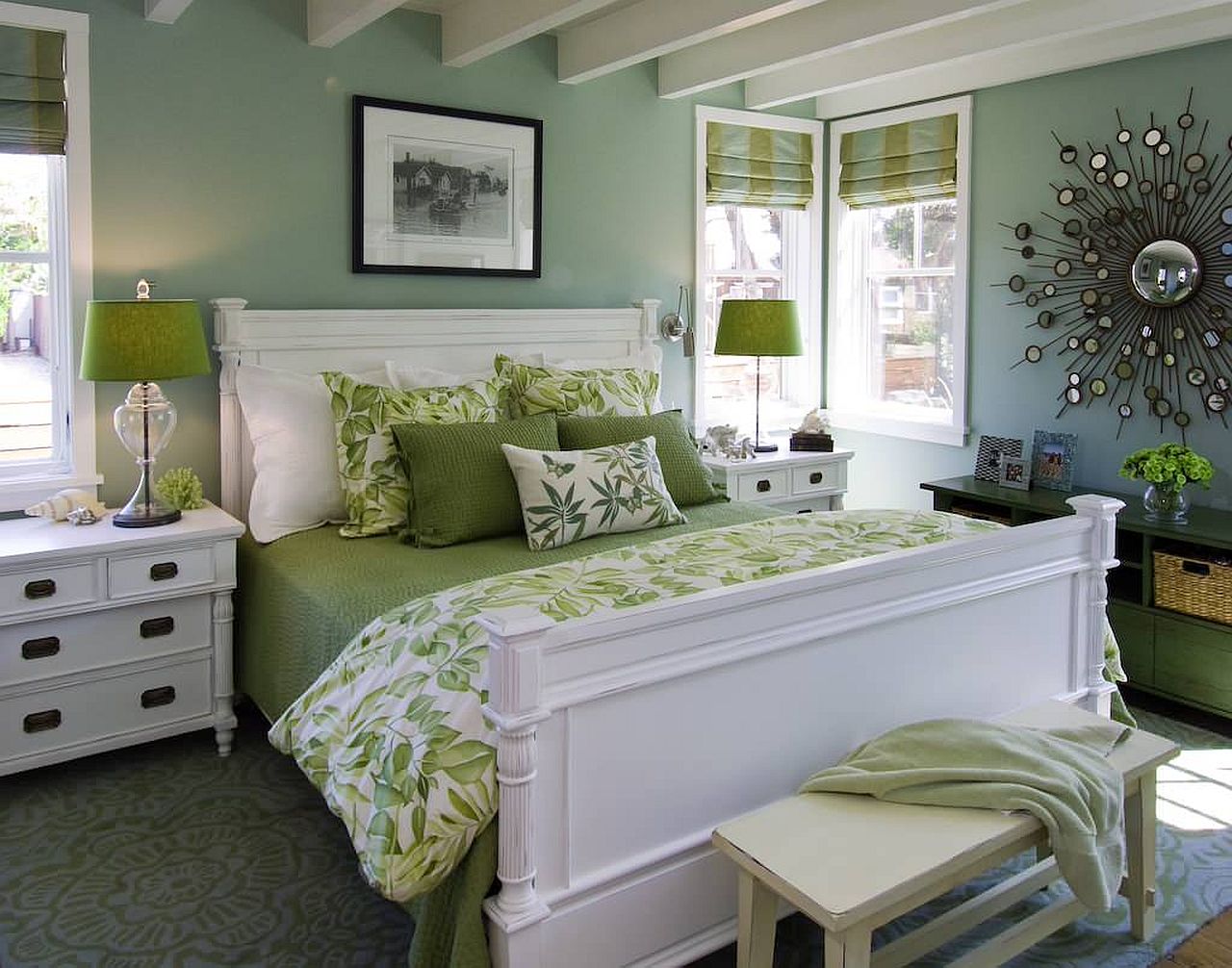 Captivating Living Walls
Another delightful and creative way to delve into the world of this trend is to add a living wall to the living space or the kitchen. Modern living walls are easy to maintain and they can be installed without much fuss.
From small flowering plants to succulents and herbs, these beautiful and unique living walls utilize forgotten vertical space in the room and transform that mundane wall into an eco-friendly masterpiece.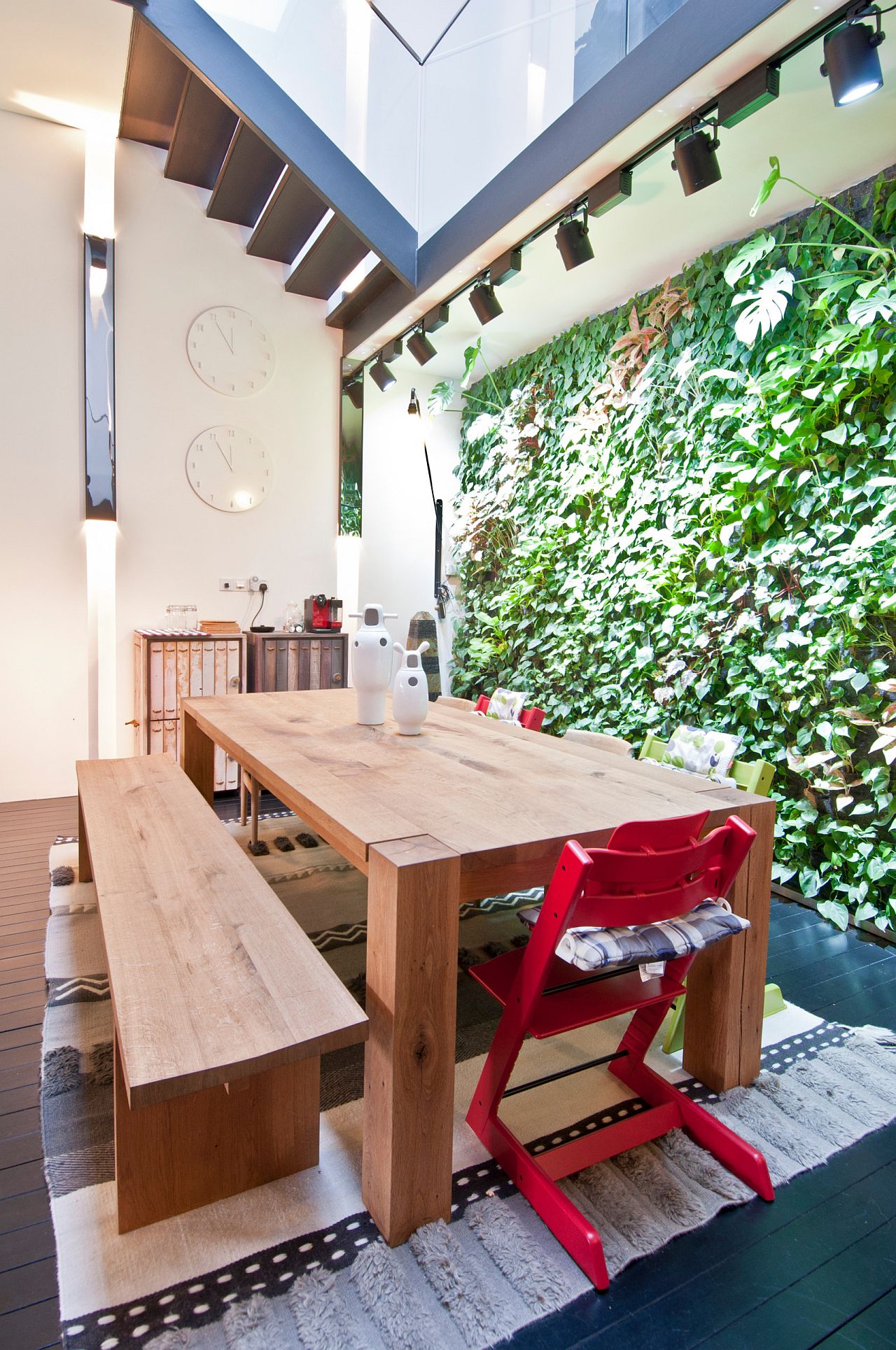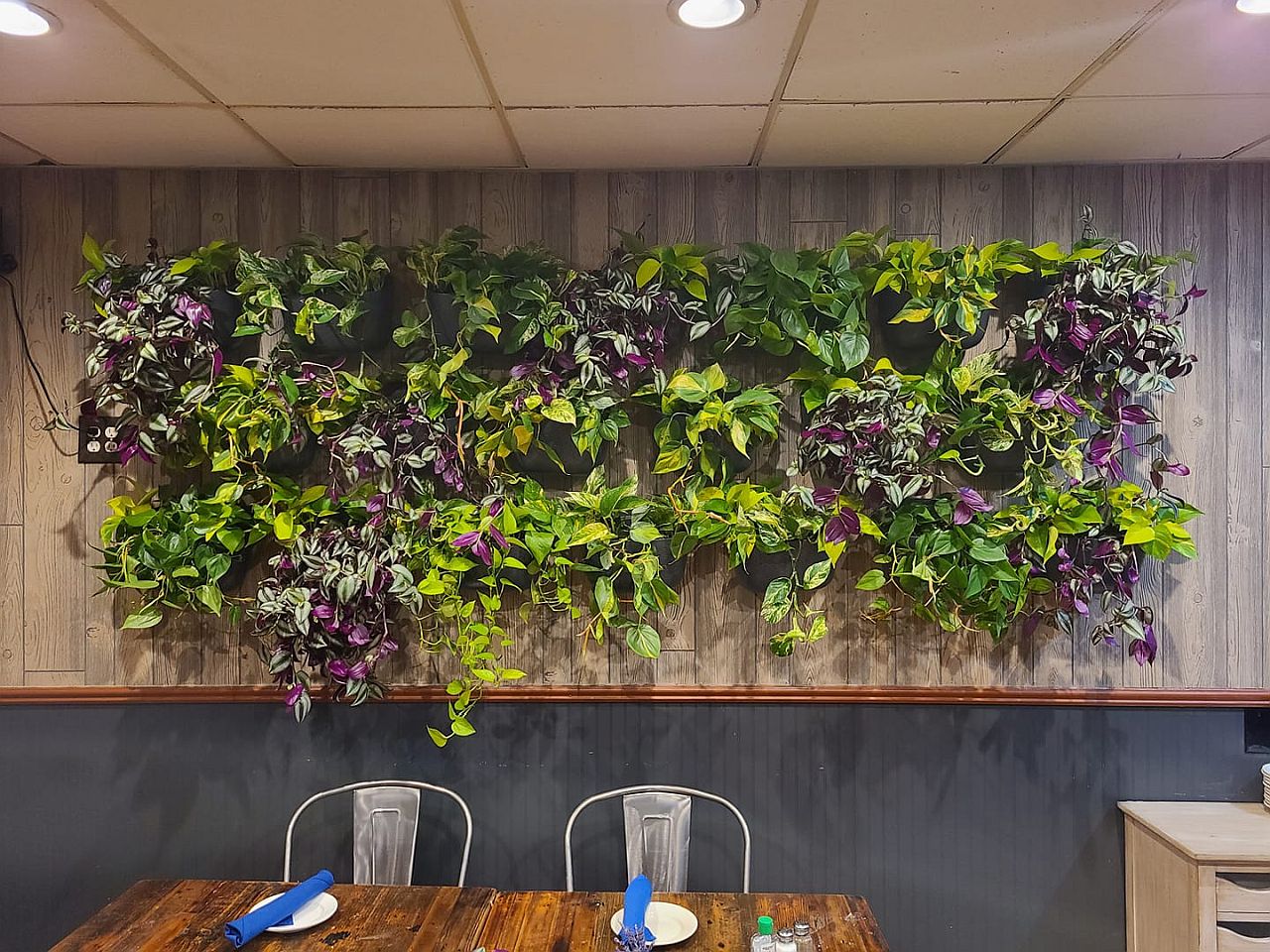 Seamless Indoor-Outdoor Connection
How do you improve the connection between your living room, bedroom, or kitchen with the world outside? The answer is easy and often a large, floor-to-ceiling glass window or sliding glass doors are the preferred choices in contemporary homes.
If you are not in a home where this seamless interface between the living space and the deck or garden is possible, then use a clerestory window to bring in more light while enjoying privacy. It is all about enjoying nature at its tranquil best!