Home interior trends come and go but true style is timeless. These trends never truly age but move in cycles and are vastly influenced by social change, environment, and personal preferences. While we use popular interior design terminologies like modern or contemporary styles quite frequently, not many of us know what these terms actually mean.
Whether you are building a new home or buying things to redecorate your existing one, you must know which styles appeal to you. You can mix and match things to create an accurately personalized home that feels unique, comfortable, and special to you. You can consult an interior designer, architect, or contractor, but knowing these styles can help you understand and make an informed decision.
We have compiled a list of the most popular interior design styles that can help you curate a home to your personal taste and intuition while making it feel fresh with distinct characteristics. Let's learn about the most popular types of interior design styles, shall we?
Modern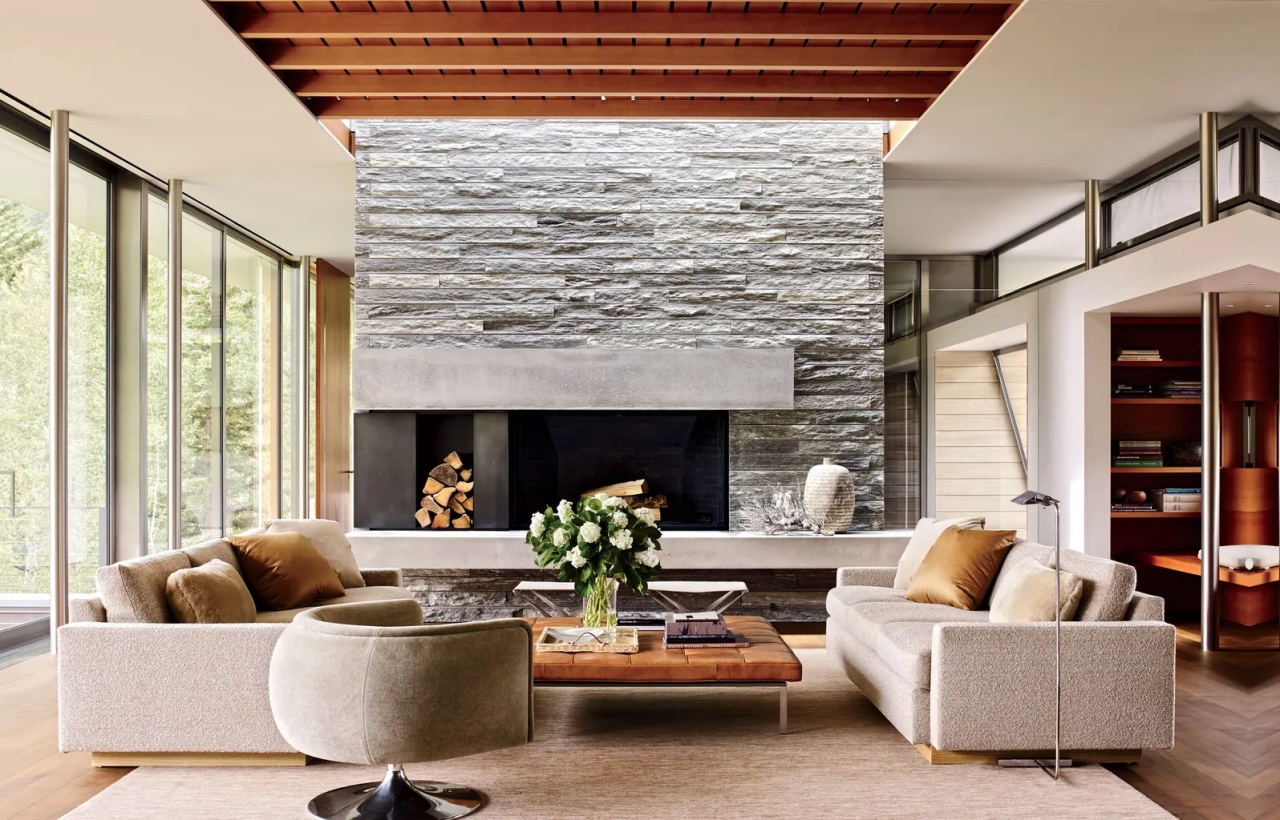 The modern décor style was born in the early 20th century and has made comebacks time and again ever since. It is defined by a clean and simple color palette. It is usually tidy and depends heavily on basic elements such as crisp, straight lines, and right angles. This streamlined style generally employs shades of gray, black, and white, while other primary colors are used in faded undertones to complement the bold black and white themes. With an inviting feel and fresh individual elements, this style utilizes plenty of glass and steel accents while choosing decorative features with logic and practicality.
Modern Décor Style, Key Characteristics
Uses crisp lines and sharp edges
Simple furnishings
Room for ample natural light
Clean and clutter-free layout
Follows practicality and functionality
Eclectic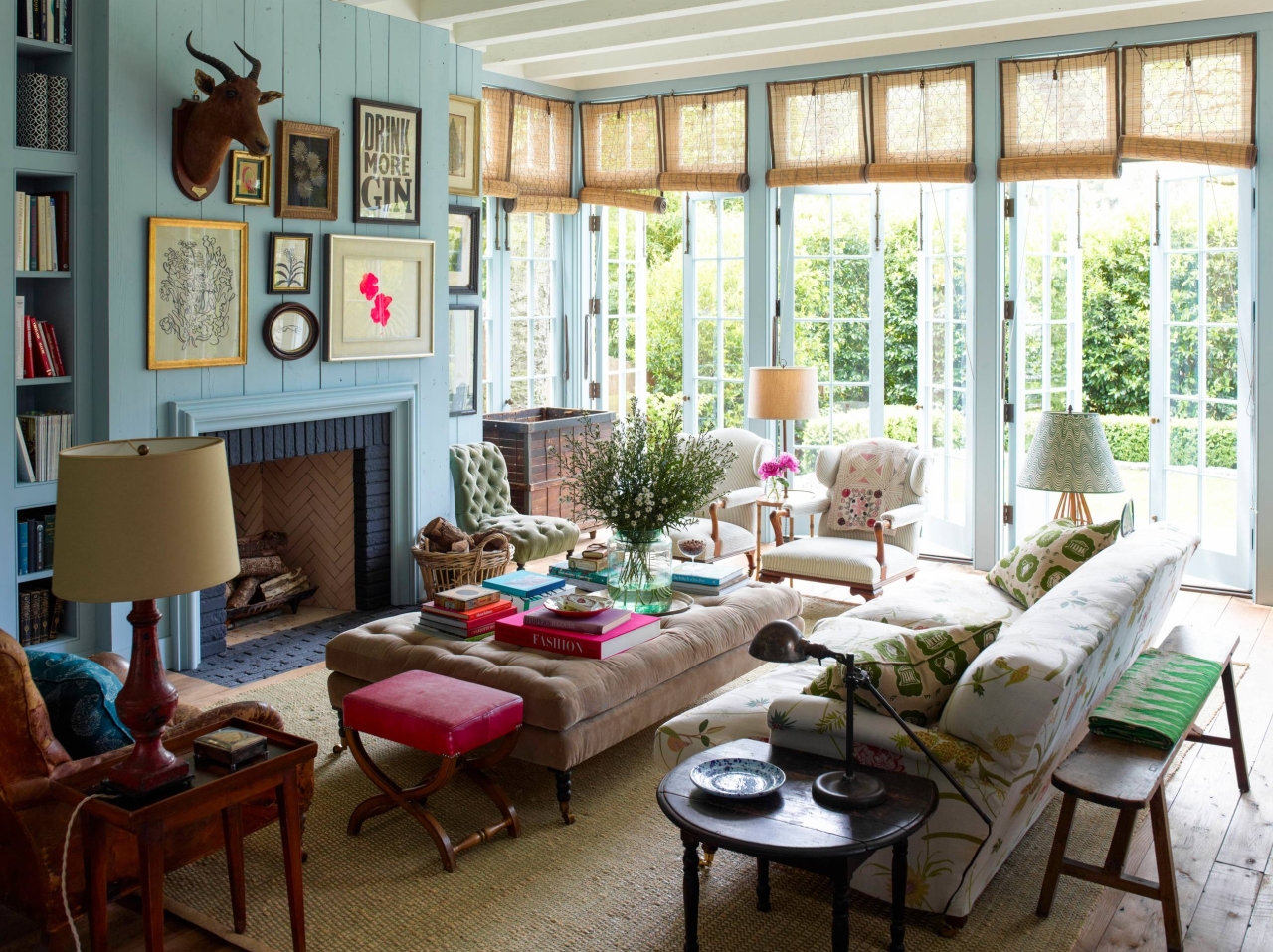 While mixing, matching, and employing layers, eclectic style balances out its blend of multiple design styles and neutral bases. This design celebrates the philosophy of more is more and dials it down subtly with neutral walls or plain floors. The eclectic style is creative, artistic, and free-spirited. It generally combines and contrasts furnishings from different eras and traditions to add a splash of color and personality to create a space that nods to both the past and the present. It aims to make a distinct history for your home and you.
Eclectic Décor Style, Key Characteristics
Blends different visual elements
Combines prints, patterns, and textures
Fuses modern and traditional
Bold accents with neutral walls and floors
Neatly curated
Contemporary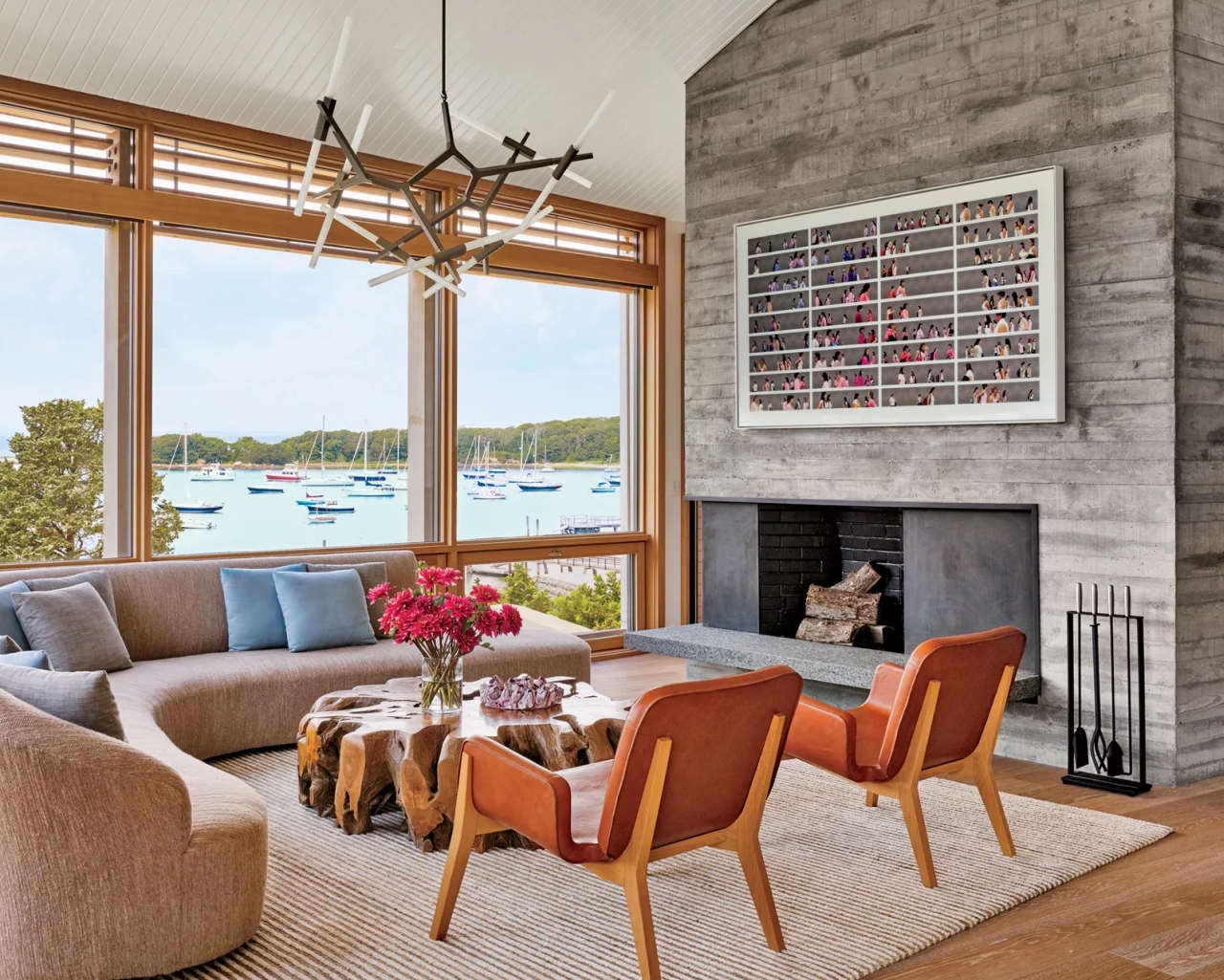 Contemporary home designs can be understood as current in every sense as they use popular interior trends and combine different styles. Although the idea of contemporary changes over the years, the design trend has some distinguishing characteristics such as simplicity, clean lines, sophisticated layout, and exquisite use of texture. It combines classic and timeless elements with modern accents while remaining minimalist in fashion. It mostly employs an overall black, white, and neutral color scheme, with the occasional use of bold colors to bring a sharp contrast.
Contemporary Décor Style, Key Characteristics
Has strong visual lines, either straight or curved
Uses black, white, and neutral color palette
Blends vintage and modern accents
Contemporary art and furnishings
Minimalist in nature
Minimalist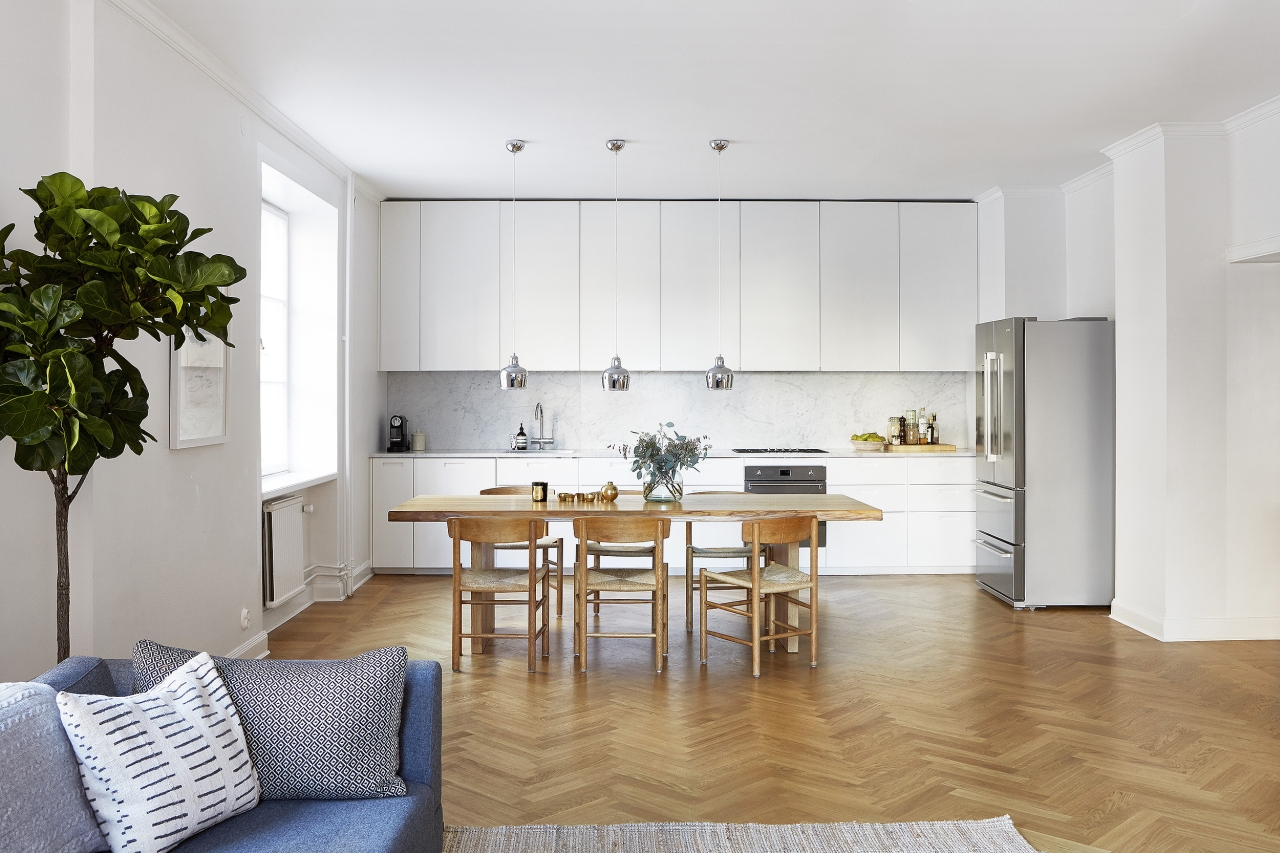 Minimalist style is one of the most important design movements of the 20th century. It has become a popular trend over the years with simple, clean lines, and a monochromatic palette with subdued shades. Minimalism has simplicity and modesty at its core. The style combines an airy and open floor plan, plenty of illumination, natural finishes, and functional furniture. It emphasizes the shape, color, and texture of a handful of essential features. Stone, concrete, and raw timber materials are also definitive elements.
Minimalist Décor Style, Key Characteristics
A monochromatic neutral color palette
Simple and modest layout
Open floor plan
Lots of light
Use of natural materials
Mid-Century Modern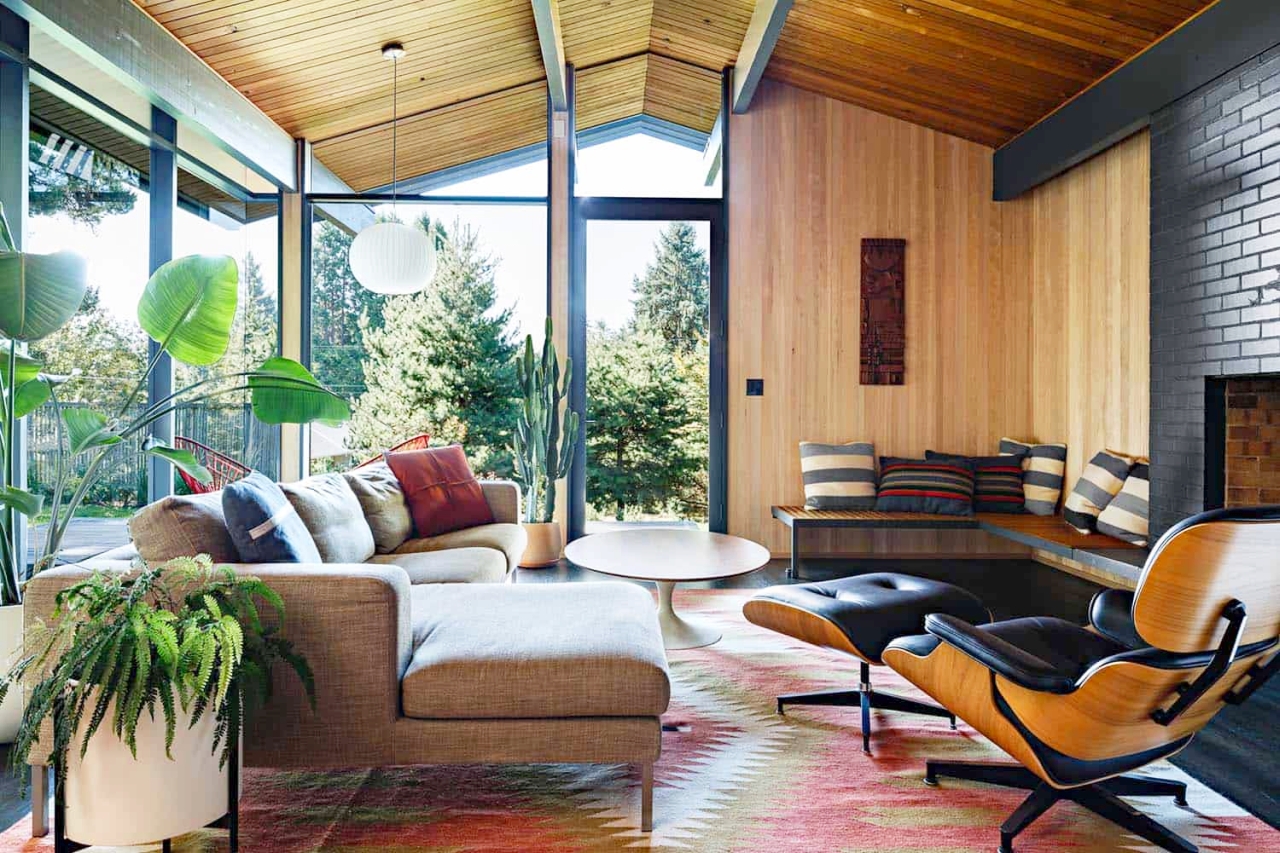 Mid-century modern employs clean lines, a union of organic and artificial materials, and an old-fashioned style. It rose to popularity in the US in the middle of the 20th century. The muted tones, graphic shapes, vivacious colors, and integration of indoor and outdoor motifs define this design style. Furniture tends to be low to the ground and compact, and the overall layout features futuristic inclinations and solid colors. Mid-century modern uses a broader color palette including pastel pinks, earthy tones, and primary colors united with softer and rounded silhouettes.
Mid-Century Modern Décor Style, Key Characteristics
Use of vibrant colors
Futuristic elements with graphic shapes
Softer and rounded forms
Merges indoor and outdoor motifs
Clean lines with organic and artificial materials combined
Bohemian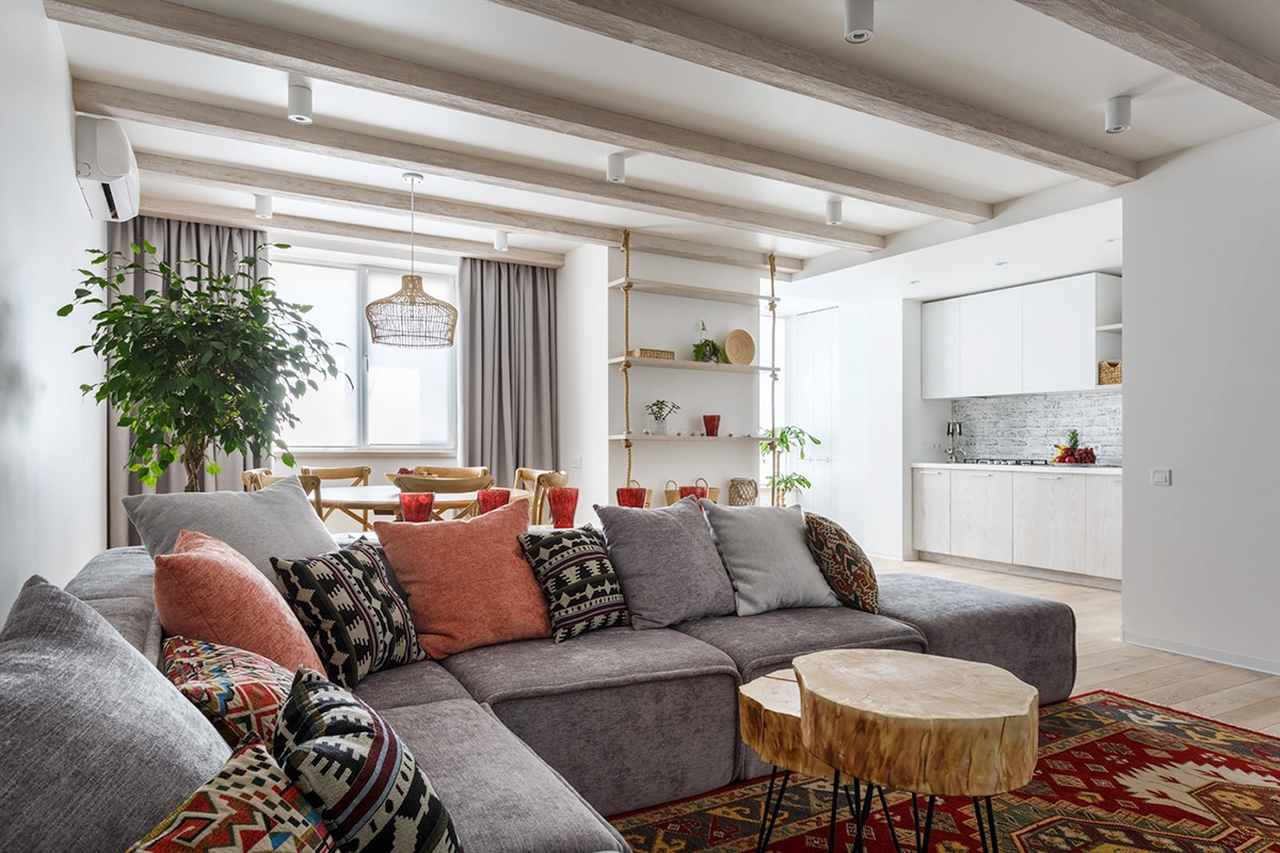 Bohemian style is defined by an abundance of natural materials, tapestries, macramé planters with cascading greenery, and metals like copper and brass. It reflects a carefree lifestyle with few rules. Bohemian interiors witness vintage furniture and light fixtures, textiles and rugs, displays of collections, and items acquired from various sources such as flea markets and during travels. Floor pillows and comfy seating spaces are also among the key features of this design style.
Bohemian Décor Style, Key Characteristics
A lot of seating space with throw pillows
Use of copper and brass metal
Reflects carefree lifestyle
Vintage furnishings
Exhibiting collections
Modern Farmhouse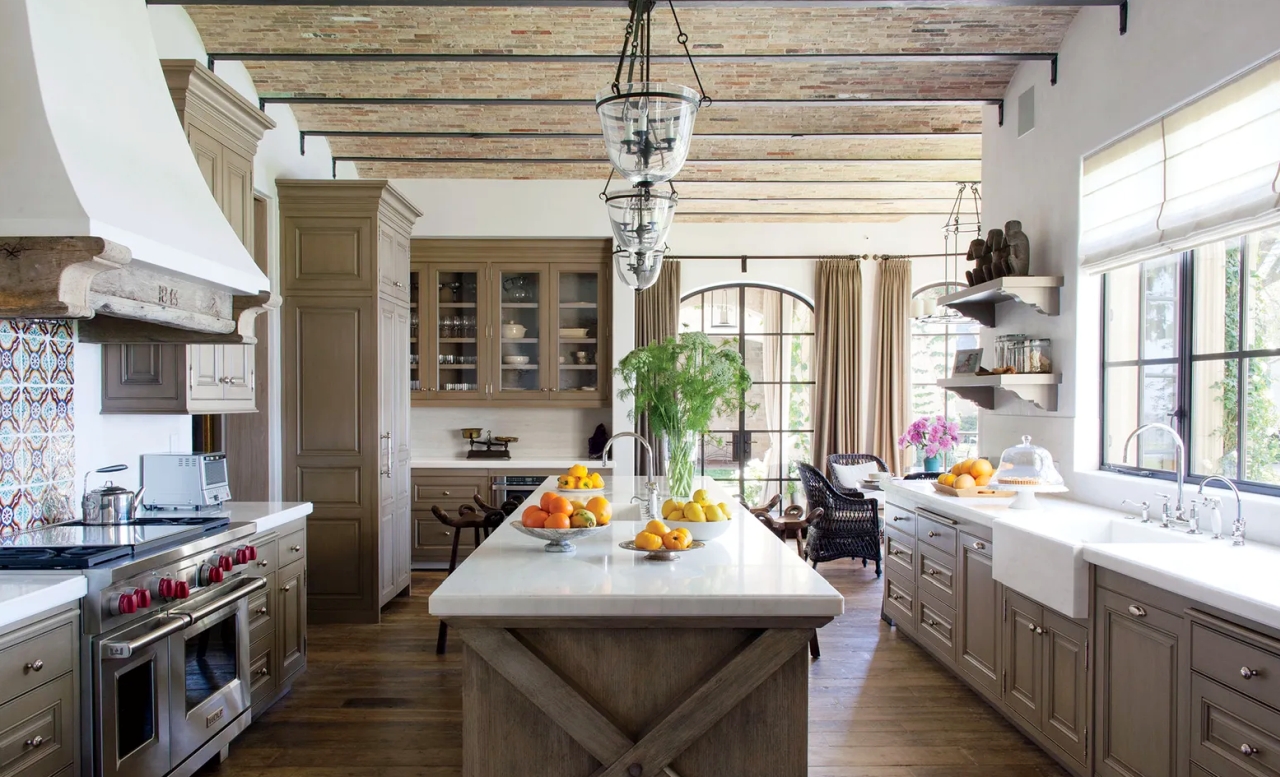 Modern Farmhouse design is equipped with a hard-to-resist enduring charm and inviting vibe. It is often warmer and more modern with a vibrant palette. This style inspires nostalgia and is characterized most typically by open shelving, exposed beams, mixed finishes, natural woods, and shiplap accents. Other popular elements of this style include industrial details, subway tile, neutral color palette, open floor plans, and casual architecture.
Modern Farmhouse Décor Style, Key Characteristics
Warm and vibrant tones
Open floor plans
Industrial details
Neutral color scheme
Use of natural materials
Shabby Chic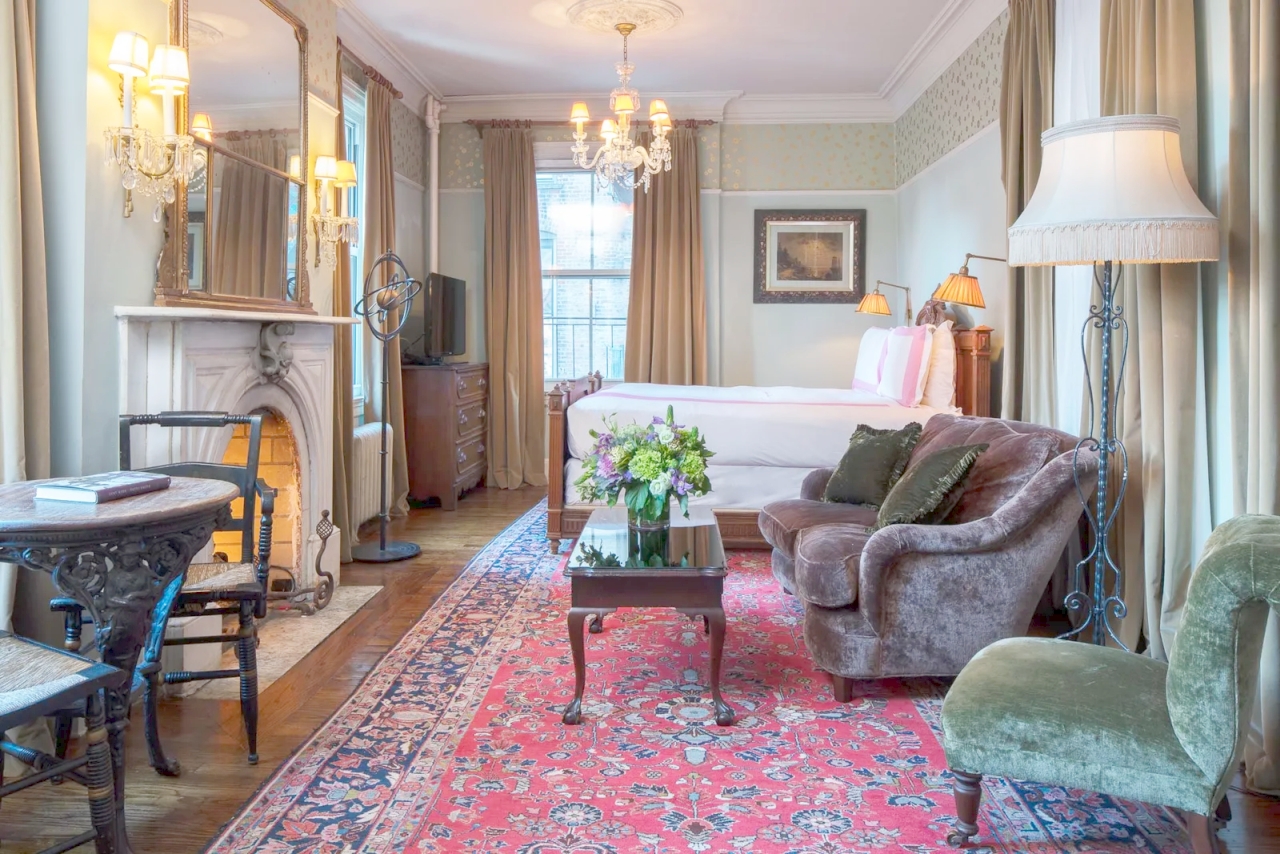 This vintage-inspired style is often compared to Bohemian and other styles. Shabby Chic has a tendency to be more feminine, soft, and delicate. It gained popularity in the mid-1980s and '90s as one of the popular interior design styles with its antique-style finishes. The color palette for this design includes white, cream, and pastel hues that give the interior a more feminine vibe. Shabby chic unites traditional interior design elements with vague farmhouse touches.
Shabby Chic Décor Style, Key Characteristics
Tends to be soft and slightly femme
Neutral color scheme
Vintage-inspired charm
Airy lighting fixtures
Antique-touch furniture
Also Read: Popular Interior Design Trends of 2022
Rustic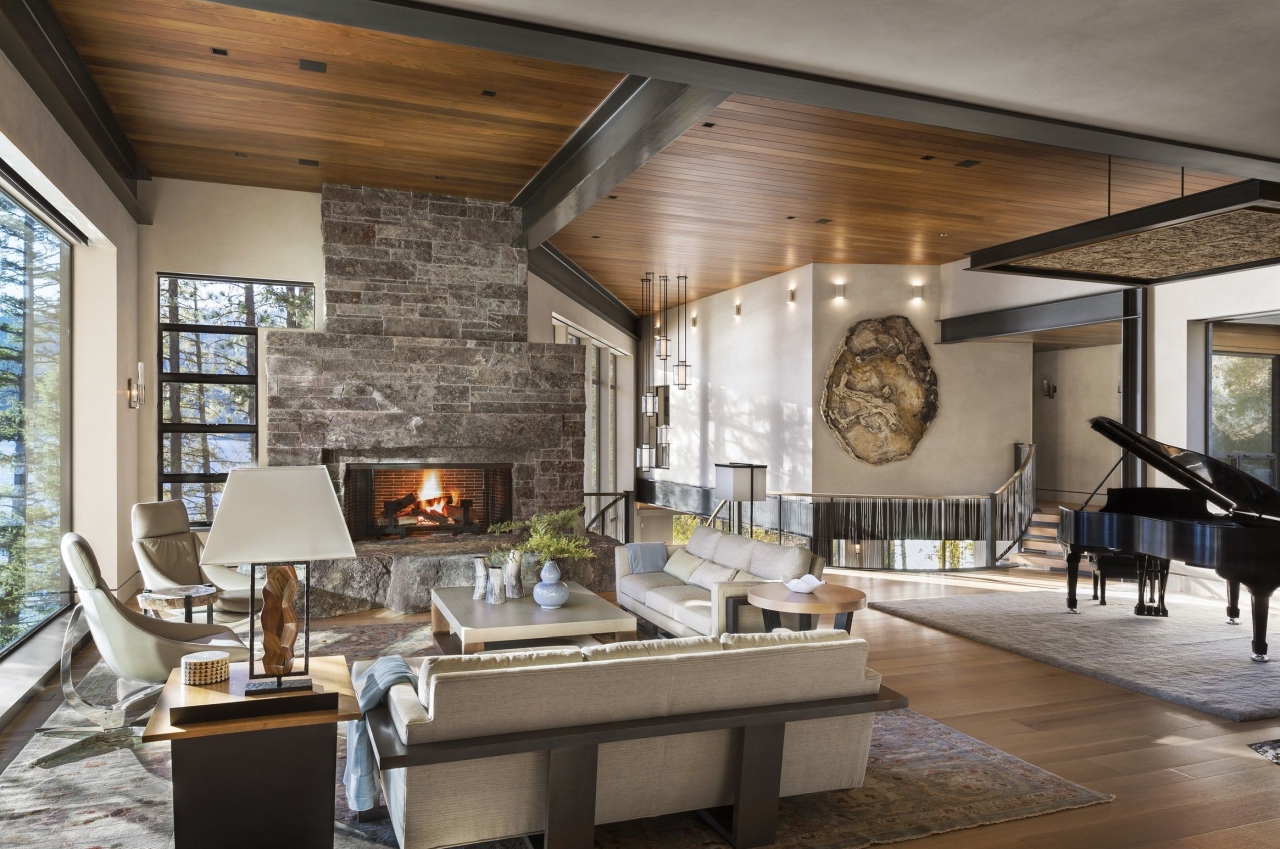 This type of interior design style depends heavily on raw and natural materials to create spaces that employ textures, reclaimed, or refurbished surfaces, and items with clean and simple lines. The rustic style uses neutral color palettes paired with original and/or exposed architectural details. Raw wood, stone, and leather materials are at the center of the style. With unexpected touches and a sophisticated bent, this style represents a natural, aged, and casual design.
Rustic Décor Style, Key Characteristics
Uses unprocessed woods, natural stone, and real brick
Employs jute, burlap, and canvas for accent pieces
Warm and cozy subdued hues are at the center
Rugged and earthy elements
Use reclaimed pieces for added depth
Art Deco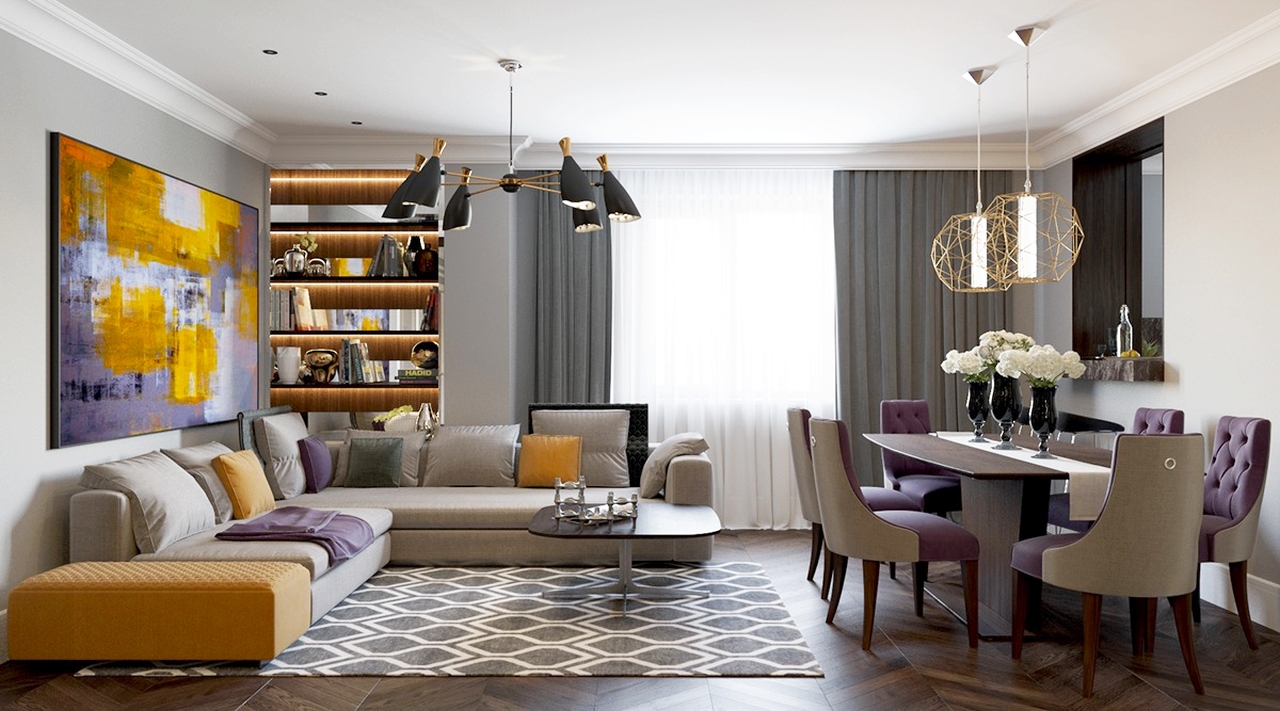 Art Deco has established itself as a luxe interior design style. After rising to popularity in the 1920s, '30s, and '40s, this design style features geometric patterns, equilibrium, audacious colors, and metallic finishes. Despite its subtle modern sensibilities, this style feels retro, playful, and visually stimulating. This design style has an ornate and jewel-like vibe that will evoke an elegant, glamorous, and sleek ambiance. Well-rounded shapes and lush fabrics are its defining characteristics.
Art Deco Décor Style, Key Characteristics
Rich jewel tones highlighted with brass
Uses curvy shapes and pristine fabrics
Upholstered furniture pieces
Natural and geometric themes
Rich and comforting deep colors
Coastal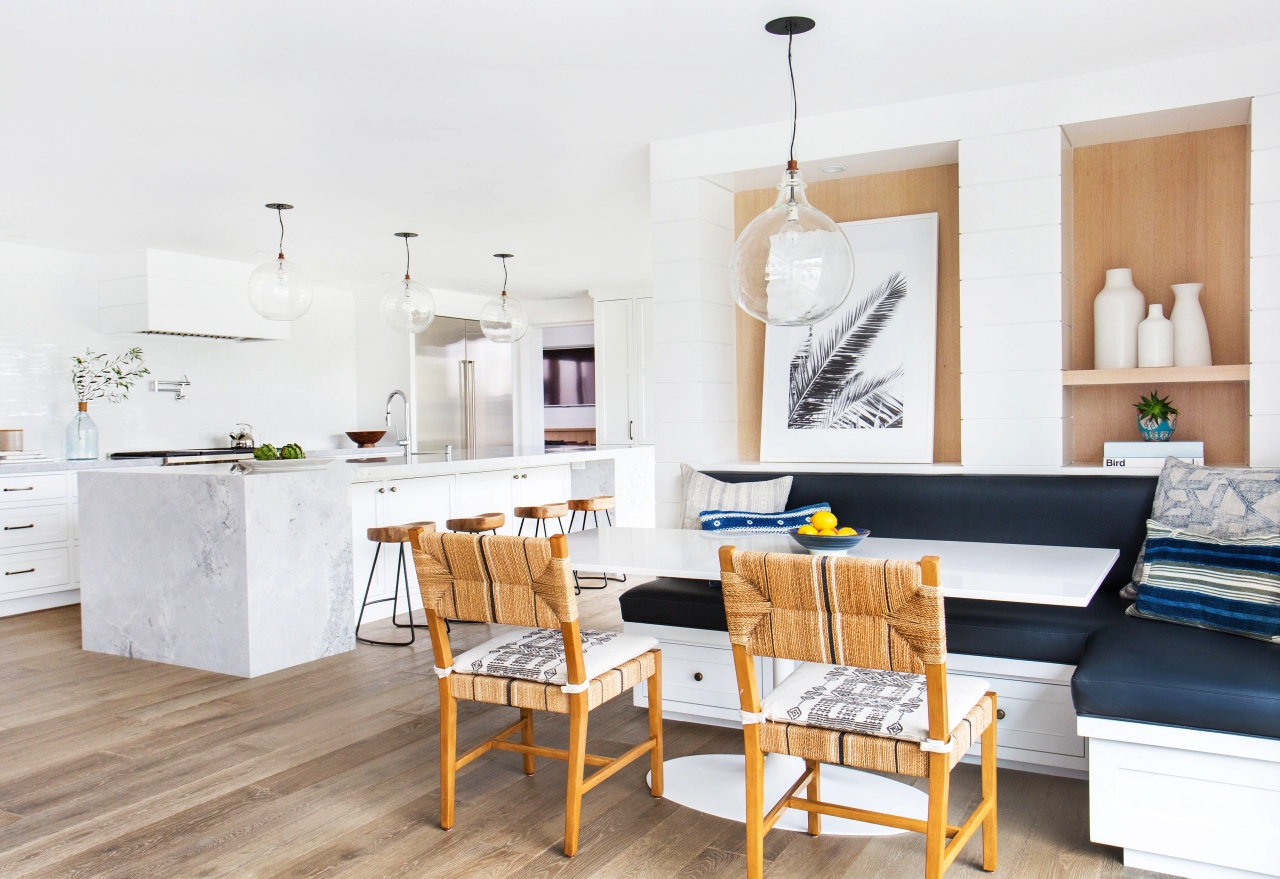 Coastal décor makes use of elements of modern design to create a relaxed and beach-like ambiance. Often mistaken for nautical décor, the Coastal style uses natural light, soft tones, and a clean aesthetic to evoke the breeziness of the beach. The key features are generally natural material, jute textures, earth tones, layered blues, crisp whites, stripes, and unfastened linen upholstery. This style usually boasts a white base coated with sea and sky-inspired blues, earthy browns, and greens.
Coastal Décor Style, Key Characteristics
Employs natural light and natural materials
Layered blues, greens, and earthy browns
Evokes the breeziness of the beach
Loose linen upholstery
Sea-related items and motifs
French Country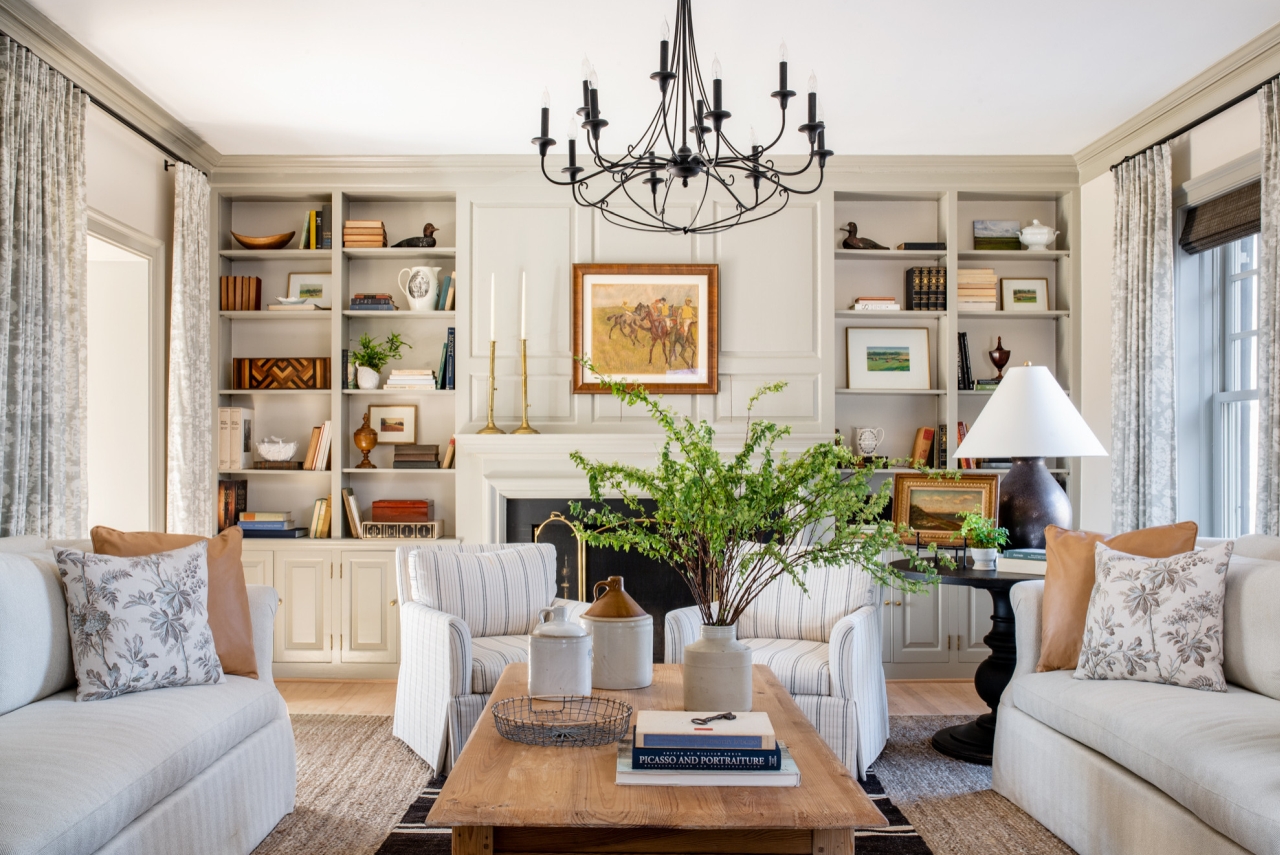 This quaint, antique-loving approach to rustic and farmhouse design combines the elegance of antique French décor with the lovely coziness of country settings. The sophistication and a humbler rustic feeling of the French Country style offer an irresistible mix. It is characterized by distressed wooden furniture with symphonic lines, upholstered accents, a natural color scheme, and decorative fabric. Furnishings are often mismatched, restored, and full of character.
French Country Décor Style, Key Characteristics
Functional minimal furniture
Faded luxury and subtle sophistication
Decluttered space
Earthy colors with natural materials
Ornate dishes, heavy linens, and bed coverings
Japandi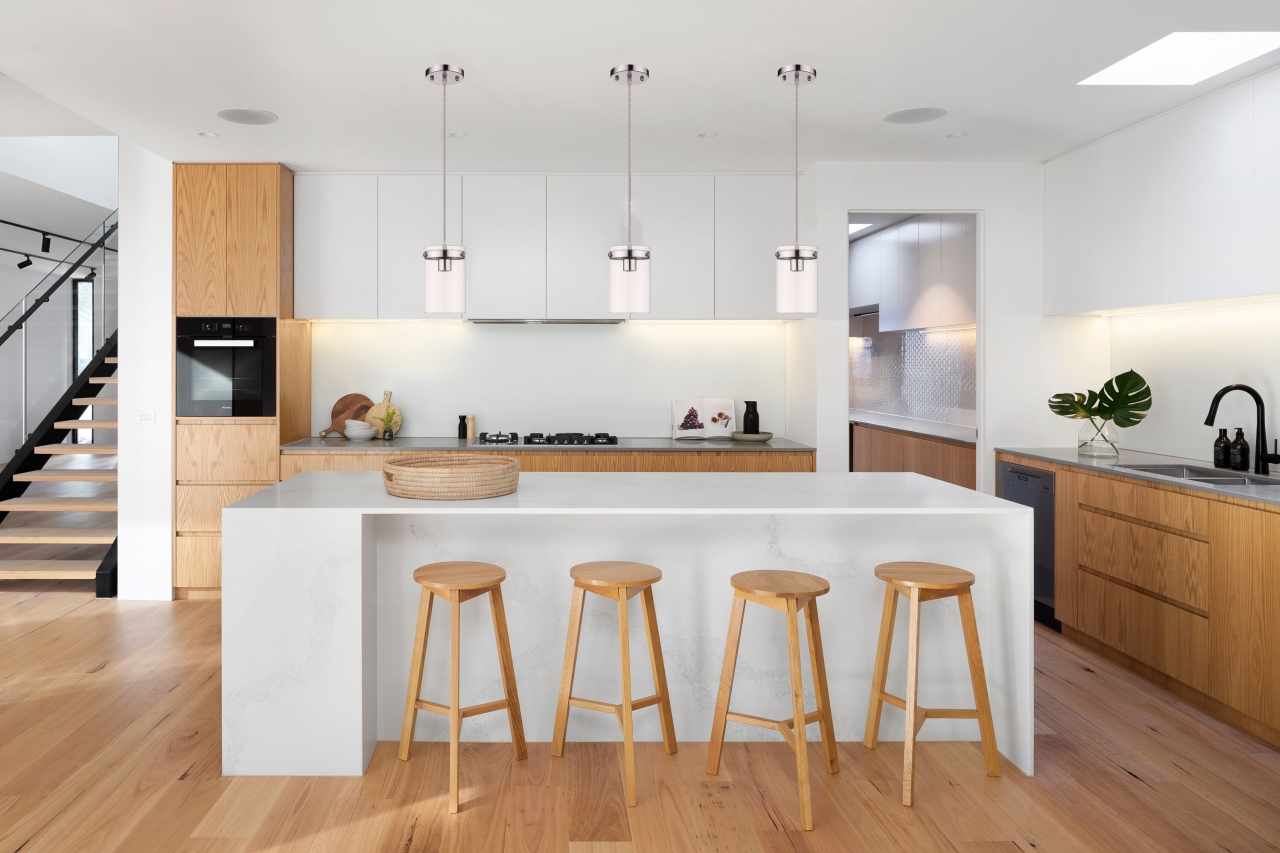 A combination of Scandinavian and Japanese designs, the Japandi interior design is minimalistic and earthy. It highlights organic shapes with delicate tonal textural plays for furnishings. With natural accessories and restrained colors, the Japandi style features natural elements and a beautiful minimalistic form-follows-function practice. The features include light-toned wood, lots of neutral colors, clean lines, bentwood, and other natural elements. It is a tidy, minimalistic, and welcoming approach to creating a humble space.
Japandi Décor Style, Key Characteristics
Combines minimalism and simplicity
Use of natural materials
Neutral color scheme
Bentwood is a key element
Simple and sustainable aesthetics
Mediterranean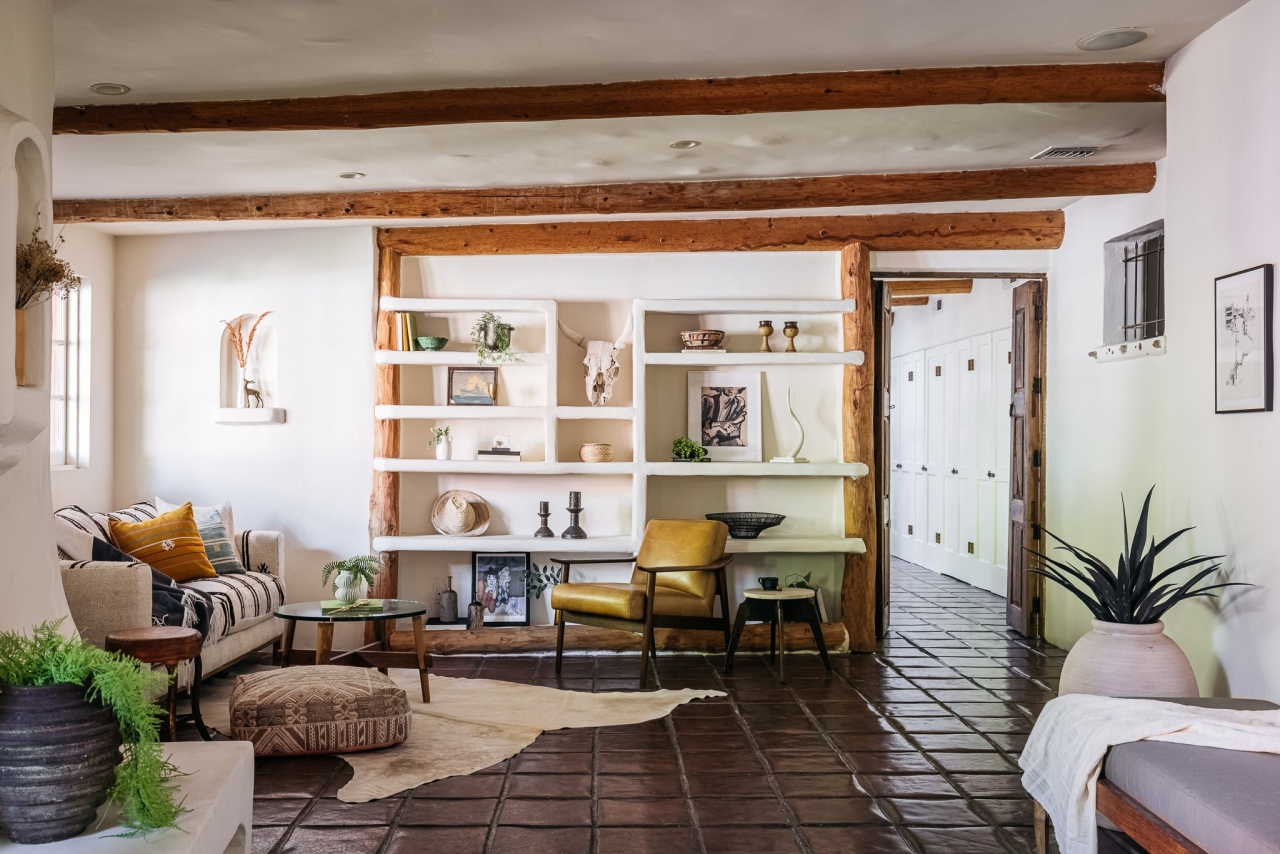 One of the most popular types of interior design styles, the Mediterranean design is dotted with simple and romantic aesthetics of Southern European countries. With a light and warm color palette, this design style extensively uses natural materials such as ceramics, wood, wrought iron, and cotton to invoke a minimalist and coastal vibe. It features the least wall adornment and plenty of natural finishes. This style makes the most of various textures in interior design, often in the form of plaster walls and organic varnishes.
Mediterranean Décor Style, Key Characteristics
Neutral and warm tones
Widespread use of natural materials
Creates the illusion of being by the Mediterranean Sea
Gives importance to indoor-outdoor living
Arched windows, doors, and interior arched casings
Traditional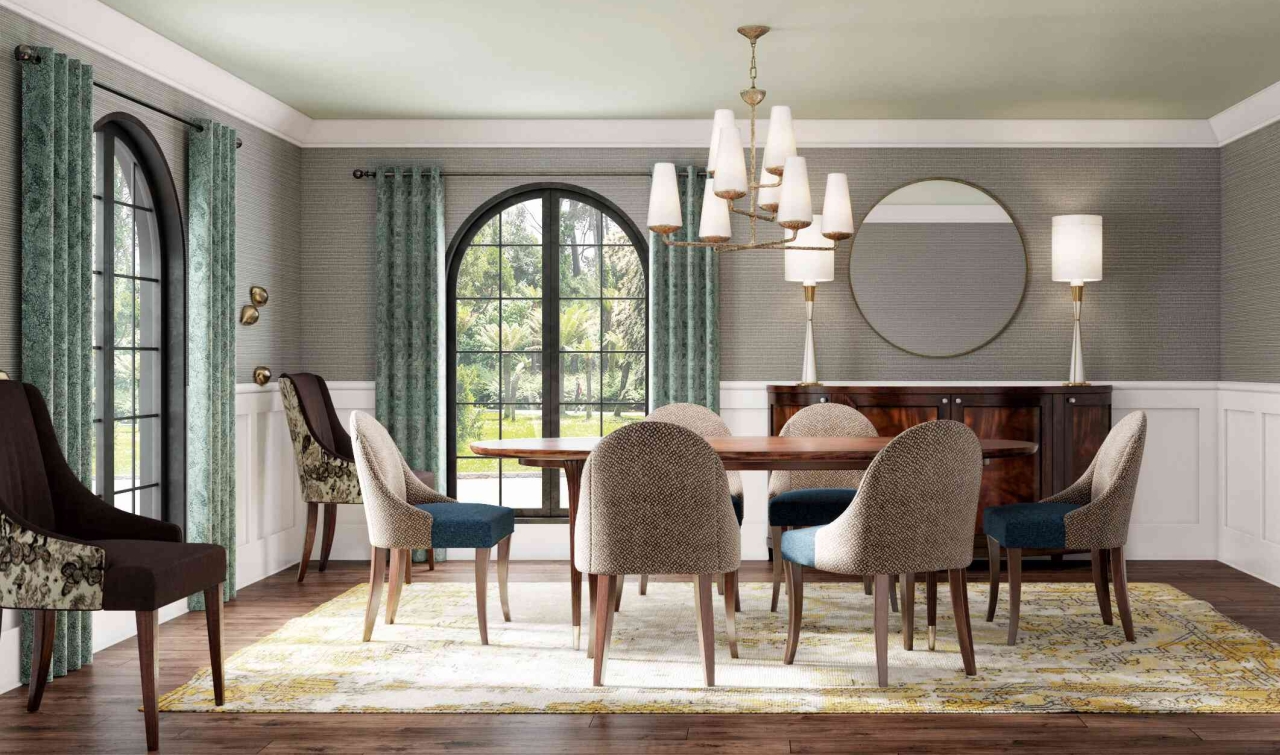 Traditional design hasn't been a frontrunner amid the more casual styles over the last several years, however, it is undergoing a renaissance as people fall in love with the grand rooms and attractive antiques again. Traditions of the 18th and 19th-century European interiors have a timeless appeal with symmetry, harmony, and understated elegance as essential traits. With its formal yet functional spaces, this style boasts detailed millwork such as crown molding and wainscoting. Simply exquisite!
Traditional Décor Style, Key Characteristics
Includes silk, linen, and velvet upholstery
Heavy use of florals, stripes, and plaids
Ornate details and warm palette
Traditional architectural details such as crown molding
Wood finishing
Transitional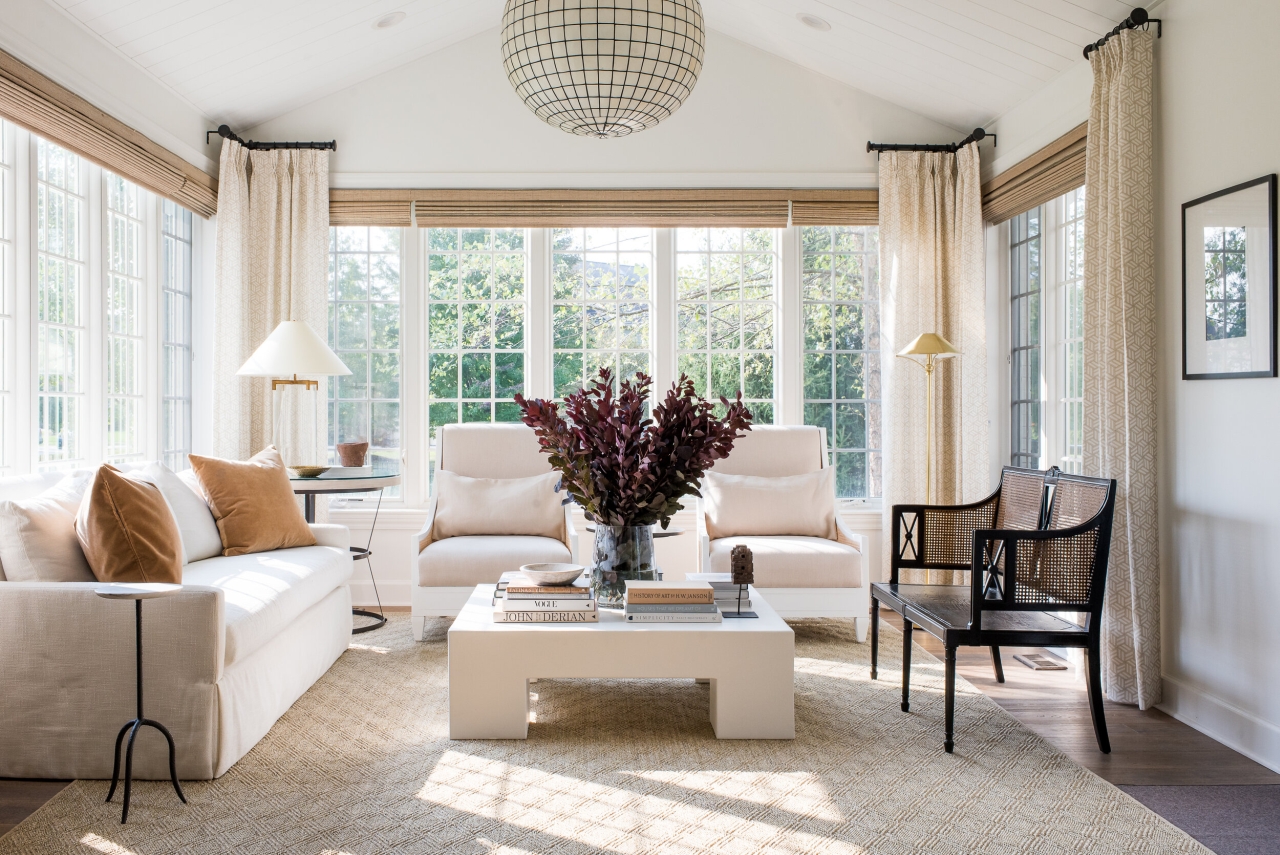 A blend of traditional and modern or contemporary design elements, this style uses traditional layouts, materials, or silhouettes and merges them with modern elements to keep the space fresh and casual. Think of a living room with a vintage, mantled fireplace that is balanced out by a modern, fashionable curved sofa – there you have a transitional layout. Soft lines, comfortable modern pieces, neutral and earthy color scheme, organic textures, and minimal artworks and accessories are the basic features of this style.
Transitional Décor Style, Key Characteristics
Neutral color palette
Natural textiles and materials
Blend of modern and traditional
Understated sophistication with refined furnishings
Soft, high-performing fabrics
Scandinavian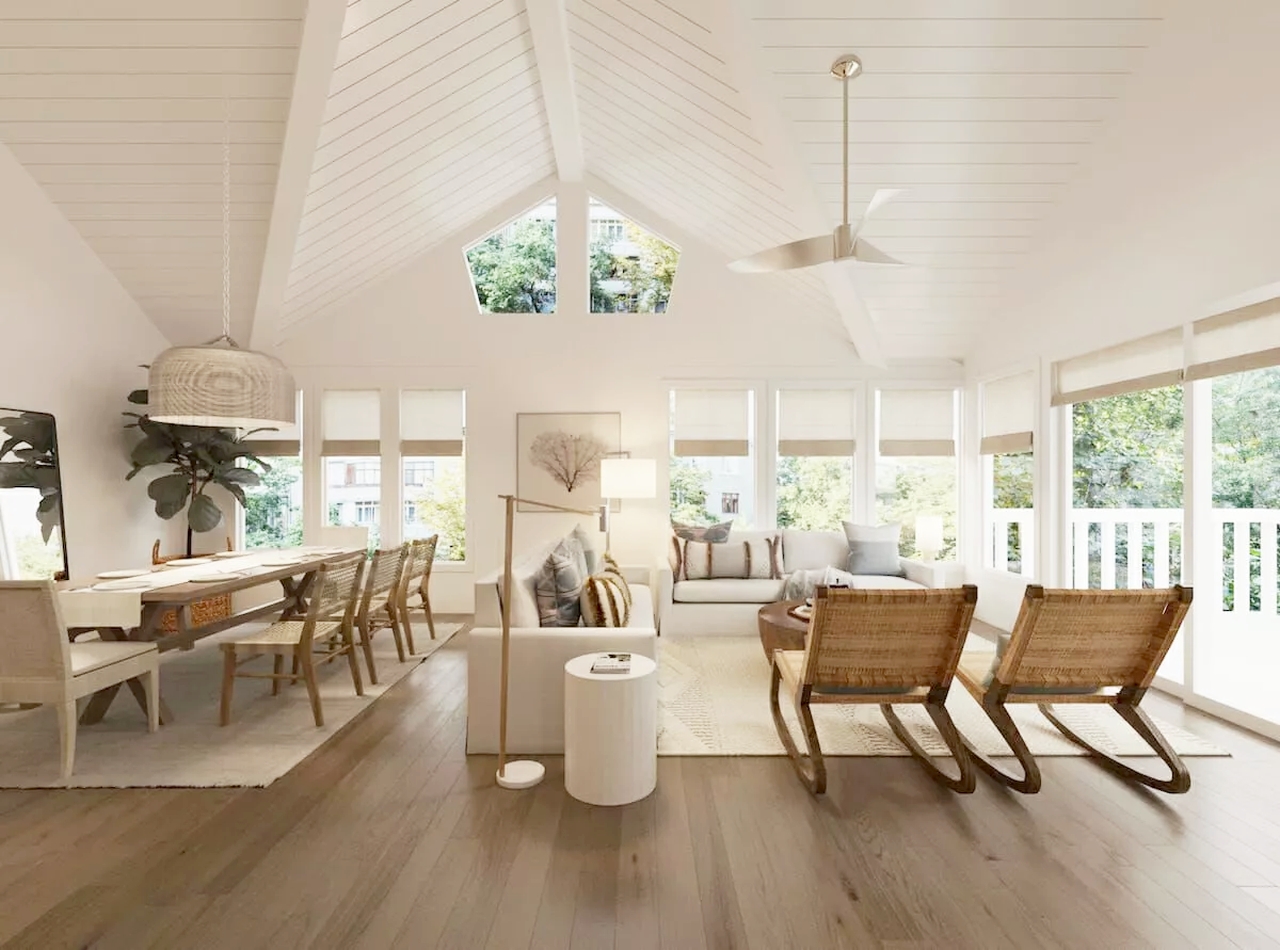 This design style is closely related to minimalist design, though it is dissimilar through plush textures and coziness. It employs layered spaces and plenty of natural light. The color scheme in the Scandinavian style tends to be monochromatic, with various shades of black, white, and gray. It also features extensive wood textures to keep the atmosphere warm. Clean lines, bentwood, and other natural materials are common in the Scandinavian style.
Scandinavian Décor Style, Key Characteristics
Decluttered space
Muted, neutral-heavy colors
Ample use of natural light
Modern furniture and wood accents
Minimalistic with biophilic design
Industrial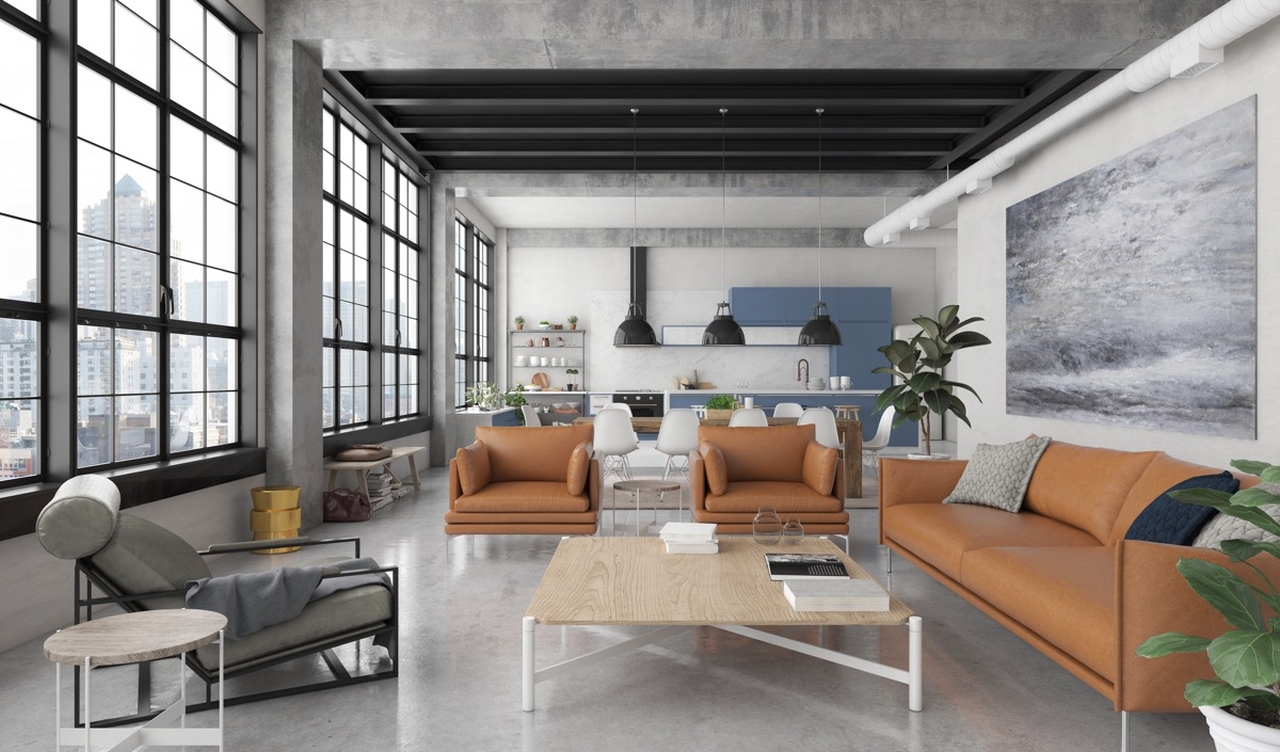 Lofty factories of the late 19th and early 20th centuries inspired this quaint style that has gained immense popularity in recent years. It boasts rough building materials including unfinished brick, exposed pipes, and metal, worn wood, and polished concrete; high ceilings, giant windows, and open floor plans. The color palette tends to be very neutral, with light walls and darker ceilings or floors to add an edgy, industrial element.
Industrial Décor Style, Key Characteristics
Evokes a warehouse look
Neutral color scheme
Wood and metal combo
Vintage furnishings and accessories
Radiating lighting fixtures and natural light
Wrap up
While each of these styles has its own merits and distinctive features that appeal to different people, an elementary comprehension of these designs can help in curating your personal space. You can create stimulating visions of your home by identifying different types of interior design styles to afford a framework to build an idiosyncratic aesthetic that makes you feel comfortable and at ease. Happy homemaking, folks!