Modern homes can seem boring and monotonous at times. Offering more of the same, they need an infusion of both personality and visual contrast. And few interior design styles manage to get this done like the exuberant and exquisite art deco. Born in the 1920's and 30's, art deco interior design quickly spread across homes in the US and Europe. Often dubbed as the golden era of fashion, design and also Hollywood, glitz, glam and a whole lot of pizazz became an inherent part of art deco.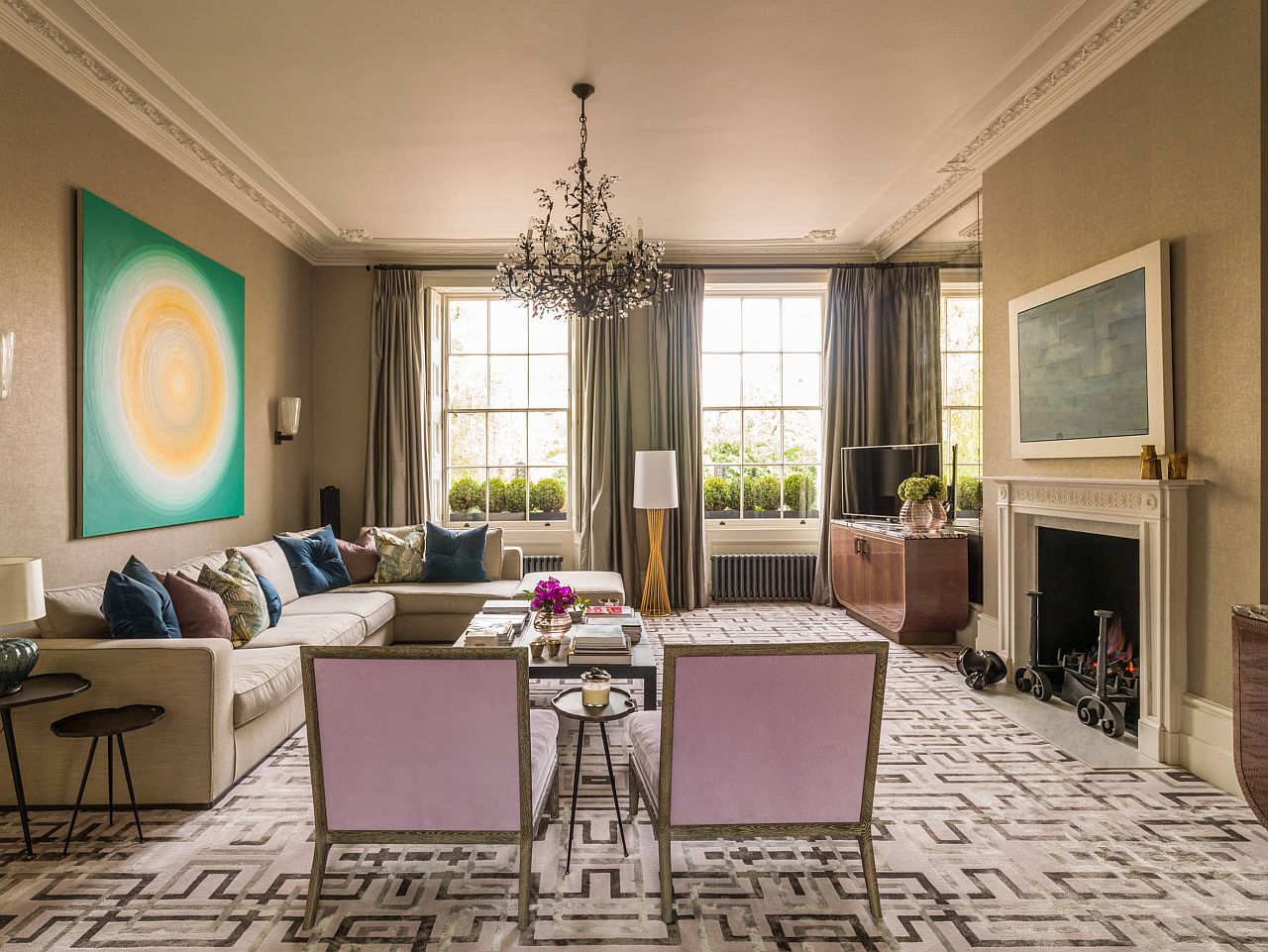 Admittedly art deco is not a style for everyone. Wondering if it suits you? If you love your parties, spending time on the beach over the weekends while you sink into nightlife that extends late into next day, are fascinated by the glamorous world of cinema, then this is the style for you. Not for the introvert, art deco expresses your personality with flamboyance laced into it at every turn. Still unsure? Not to fret, as we have the perfect art deco design guide today to help you along –
What is Art Deco Interior Design Style?
Without being monotonous, it is important to remember that art deco was born in the roaring 20's and being a touch 'over the top' comes inherently to the style. Moving away from a world of repetitive neutrals, the style gladly uses bold colors and patterns that stand out from the crowd. Simple straight lines and rectangular, box-like designs are shunned in here in favor of flowing curves and eye-catching geometric prints.
Even in rooms like the bedroom, you see your more traditional fabric being replaced by those that offer a bit more in terms of visual luxury. Do not be surprised if you find metallics glittering in the art deco room a bit more than in other modern homes. Those who love to travel and add curated touches and wild prints to their homes inspired by their forays are bound to easily fall in love with the style.
Form and function find balance in the visually appealing art deco home with form often taking a touch more credence. You are allowed to indulge with your decorative pieces and art work here as everything from the gorgeous gold vase to the large, classic portrait feel completely welcome in here. Repetition of bold motifs, stainless steel, chrome and mirrored finishes along with curvilinear décor pieces and geometric lighting are staples of the style that never fade away.
Origins and Revival of Art Deco Style
It is not that difficult to understand the basics of art deco style once you are aware of both its origin and the reason for its popularity in the first half of 1900's. The style took over from more ornate and classic styles like Victorian in the late 1800's and slowly morphed into art nouveau as you stepped into the latter half of 1940. It is the 20's and the 30's that saw the peak of the style with cover stories of fashion and design magazines prominently featuring the very best of art deco.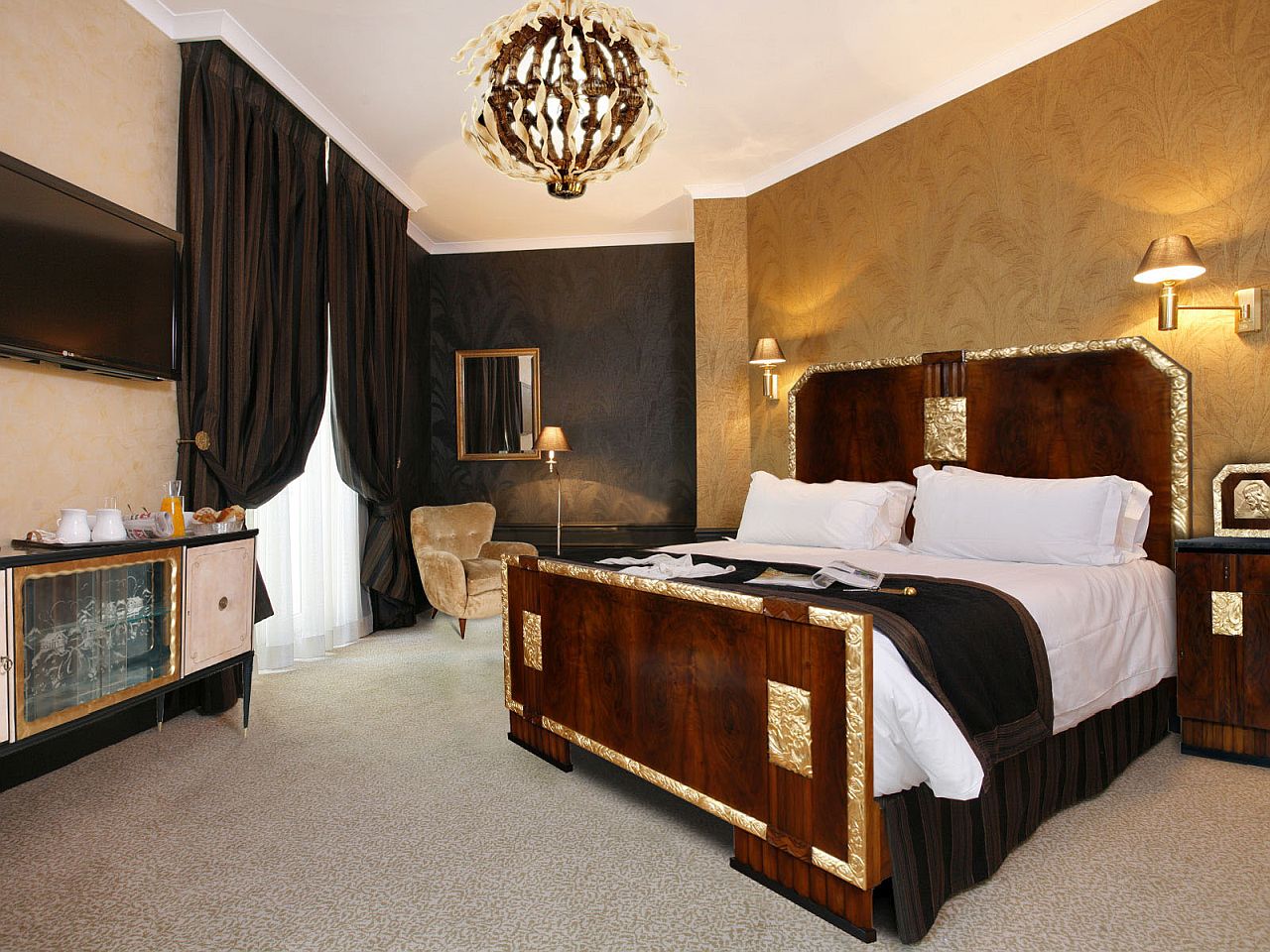 Ingenious designers and architects have kept the style alive well beyond the 50's with timeless classics like the Saarinen chair and the tulip table. And such pieces in the art deco times also inspired many of the most memorable furniture creations from the midcentury modern era that soon followed it. Both the arrival of much more polished and stoic midcentury modern design anchored in straight lines, minimalism and simplicity along with the retro themes of 70's and 80's left little room for art deco as the century drew to a close.
It is the turn of millennium that once again saw art deco move up the trends chart. Much like the great depression of 1929, economic crisis of 2008 seems to have sped up this revival with homeowners opting for 'more visually rich' interiors. The sense of opulence and luxury that art deco offers in times of gloom is undoubtedly its biggest strong suit. Its ability to easily blend in with contemporary styles also helped with this newfound love.
Key Elements of Art Deco Design
Art deco moves away from the mundane world around you in an ever so fluid fashion. Yet, you would not have to try too hard in adapting your existing home to the style. A simple change in few of décor pieces, lighting fixtures and accessories should do the trick. Here are a few key traits of the style that will help you in making this transformation –
Bold Colors Replace Neutrals
Even though you might have been all too familiar with neutrals in the last few years, art deco takes you back to an era where bold colors were celebrated far more. Move away from the boring white and gray backdrops to hues like deep and rich yellows, stoic blues, captivating greens and even delightfully trendy pinks. The idea of wrapping the room background in just neutral colors is a constraint you need not worry about here.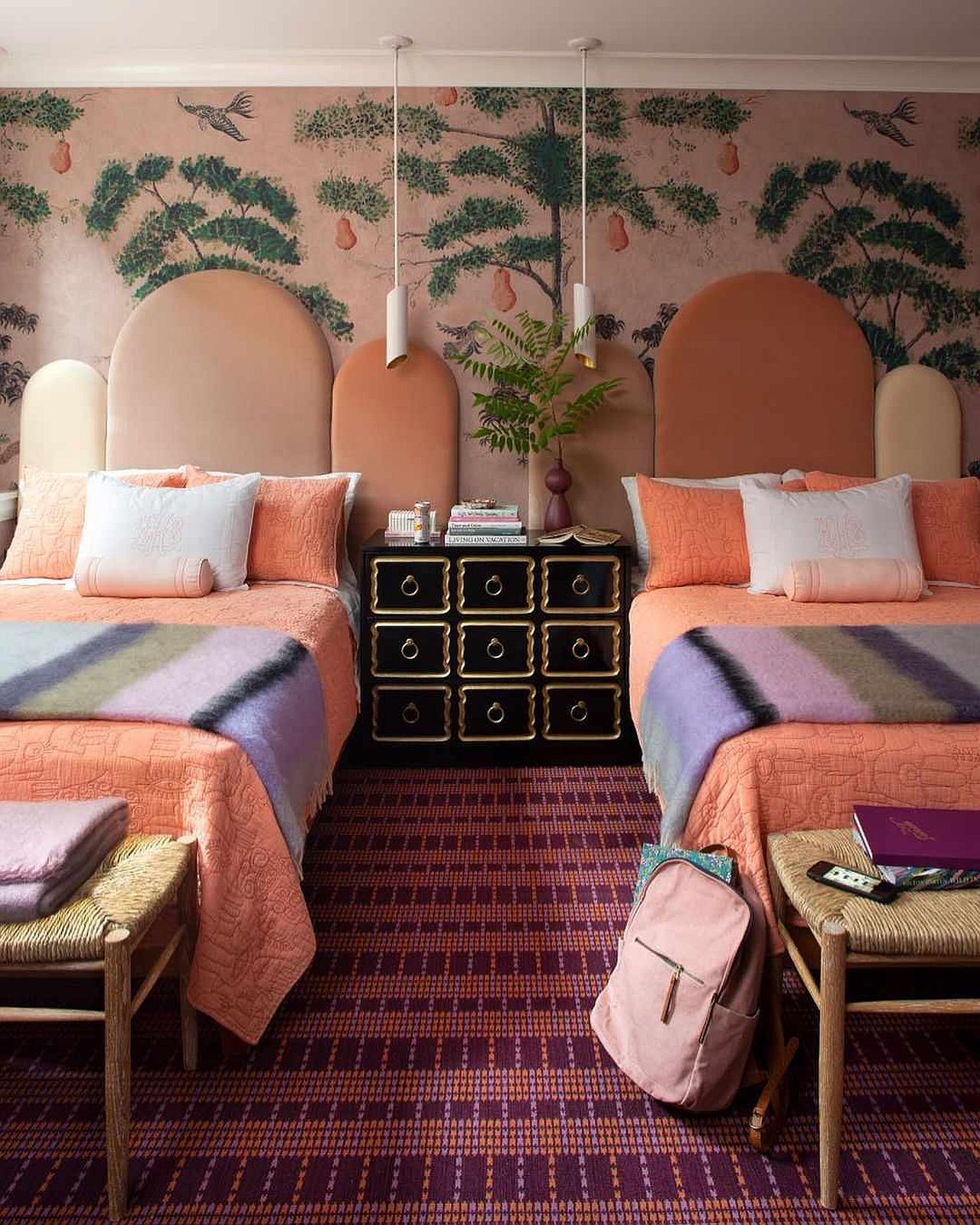 Bold Prints and Luxurious Fabric
Pattern is a very big part of art deco style and yet, it does not really fall into the same broader category or eclectic and shabby chic styles. Here, the pattern feels far more sophisticated with trapezoidal forms, repetitive geometric designs and even animal prints that are filled with cultured presence. This coupled with shark skin and zebra skin patterns and cozy fabrics usher in the perfect art deco look.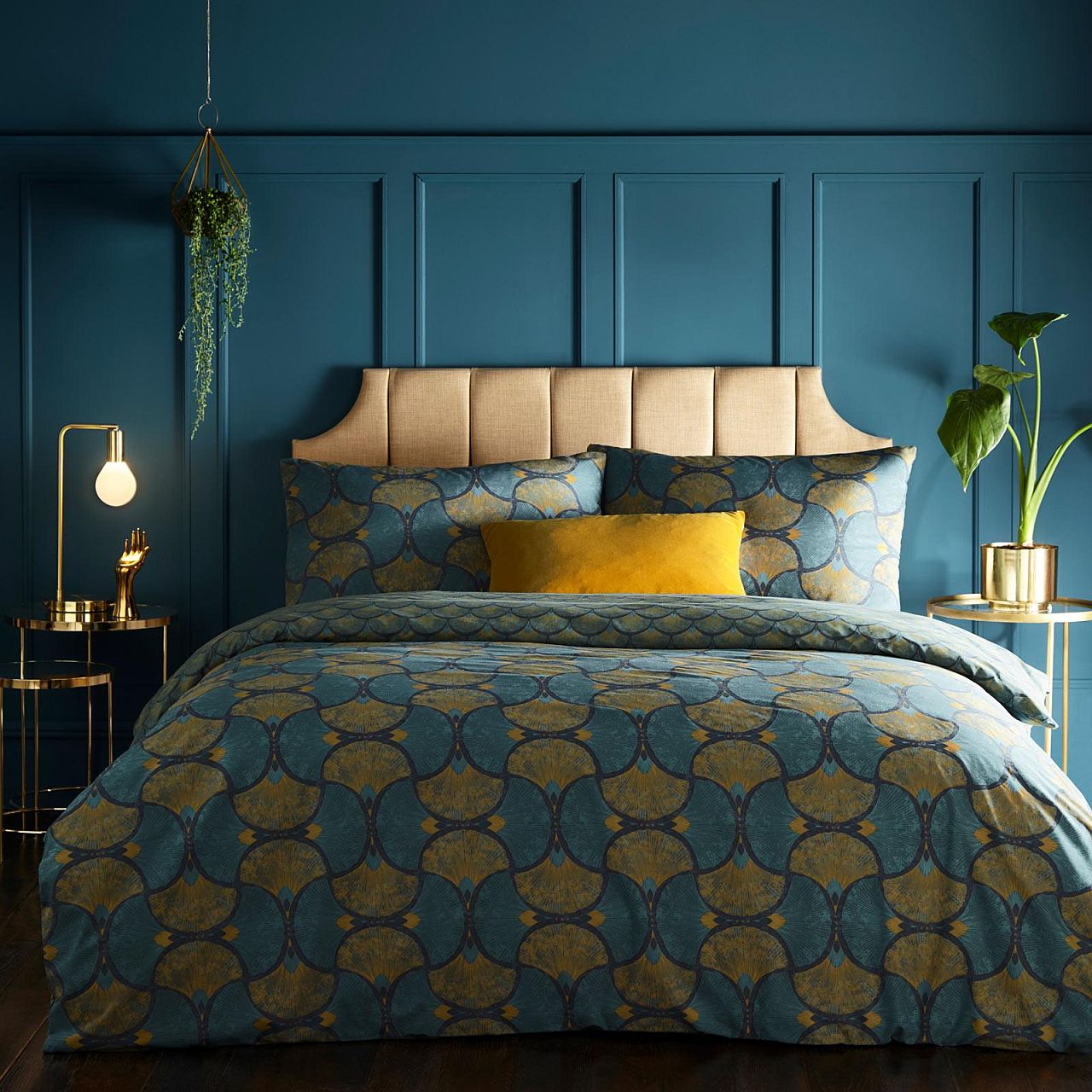 Metallic Glint Makes Impression
Any yellow-tinted metal, chrome or even stainless steel finishes are a welcome addition in the art deco interior. Metallic are a huge part of the style and even though their presence is not overwhelming, clever use of these elements brings necessary sparkle for the style. Adding air of lavishness and taking you back in time to a more opulent and royal era, smart metallic replace conventional accents in here.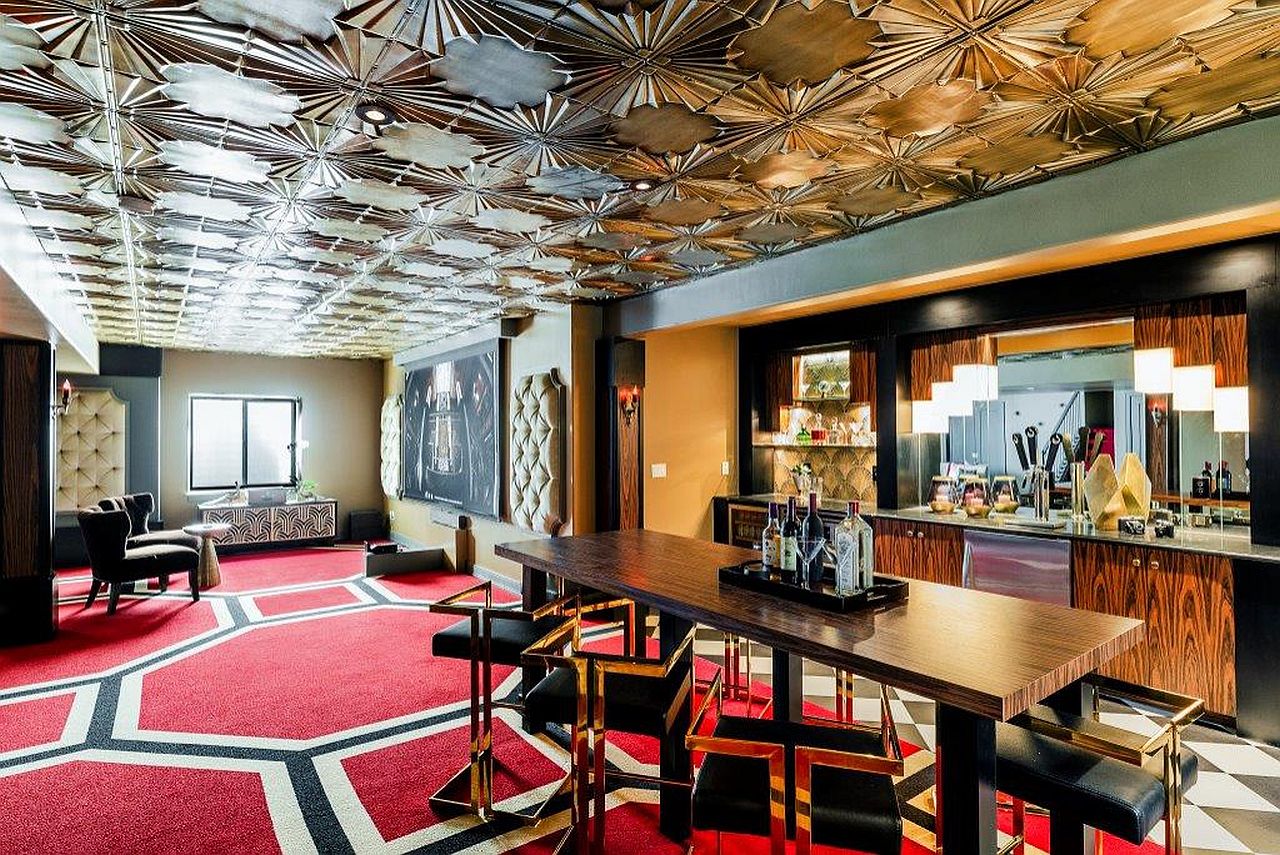 Materials Used in Art Deco Style
A dash of indulgence is an inherent feature or art deco style and the materials best suited for these interiors also reflect this design philosophy. Marble, ebony and zebrawood are all perfect for the style even as they fit in with modern ergonomics. You would want a balance between these polished finishes, natural modern touches and of course, the budget constraints of your home design.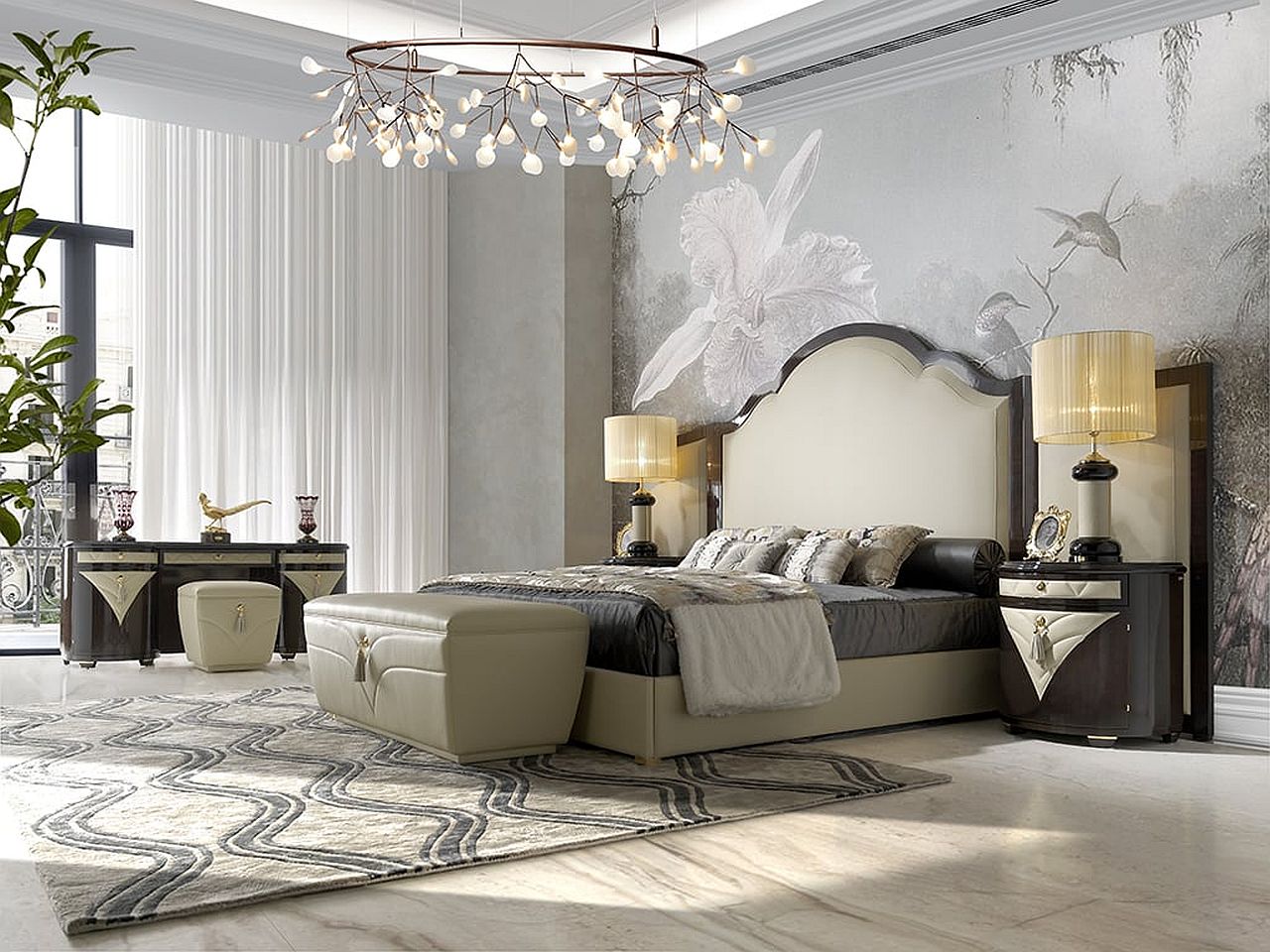 Flooring with Pattern
It is wonderful to see how the last decade has seen a shift away from boring, monotonous floors to those with pattern and contrast. Herringbone and chevron pattern floors already add something special to the art deco style. If you have a home with these floors, then you do not need drastic makeovers. For those willing to try out an entirely new floor design, the classic black and white checkered pattern is the ideal solution.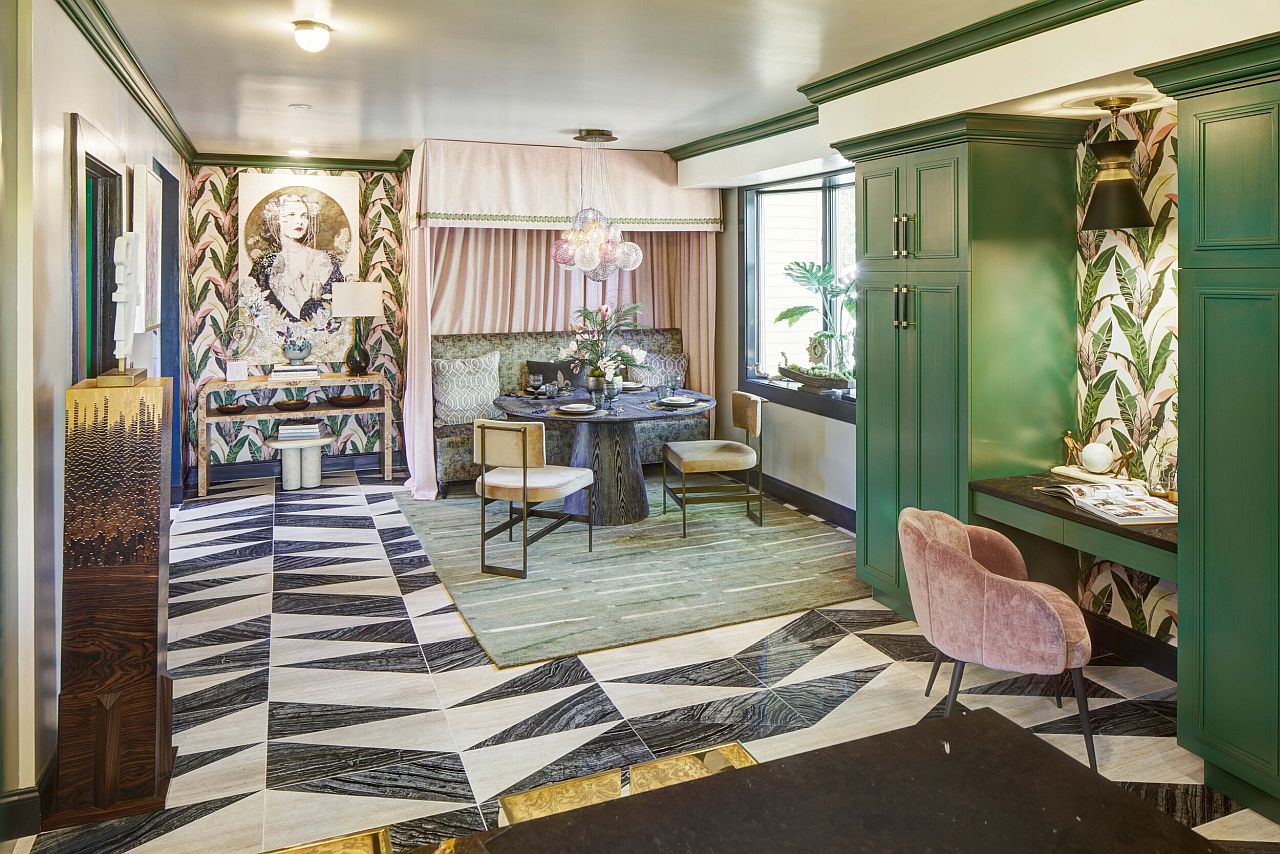 Geometric Lighting and Statement Pieces
If you are looking for one iconic piece to borrow from art deco style, then we strongly suggest you take a look at its lighting inspirations. Minimal with geo flair and bright, metallic dazzle, the lighting fixtures of art deco bring a certain evocative beauty and transcendental charm to the room. Many of them become the central pieces of the narrative and with etched glass and creative forms, they draw your attentions instantly.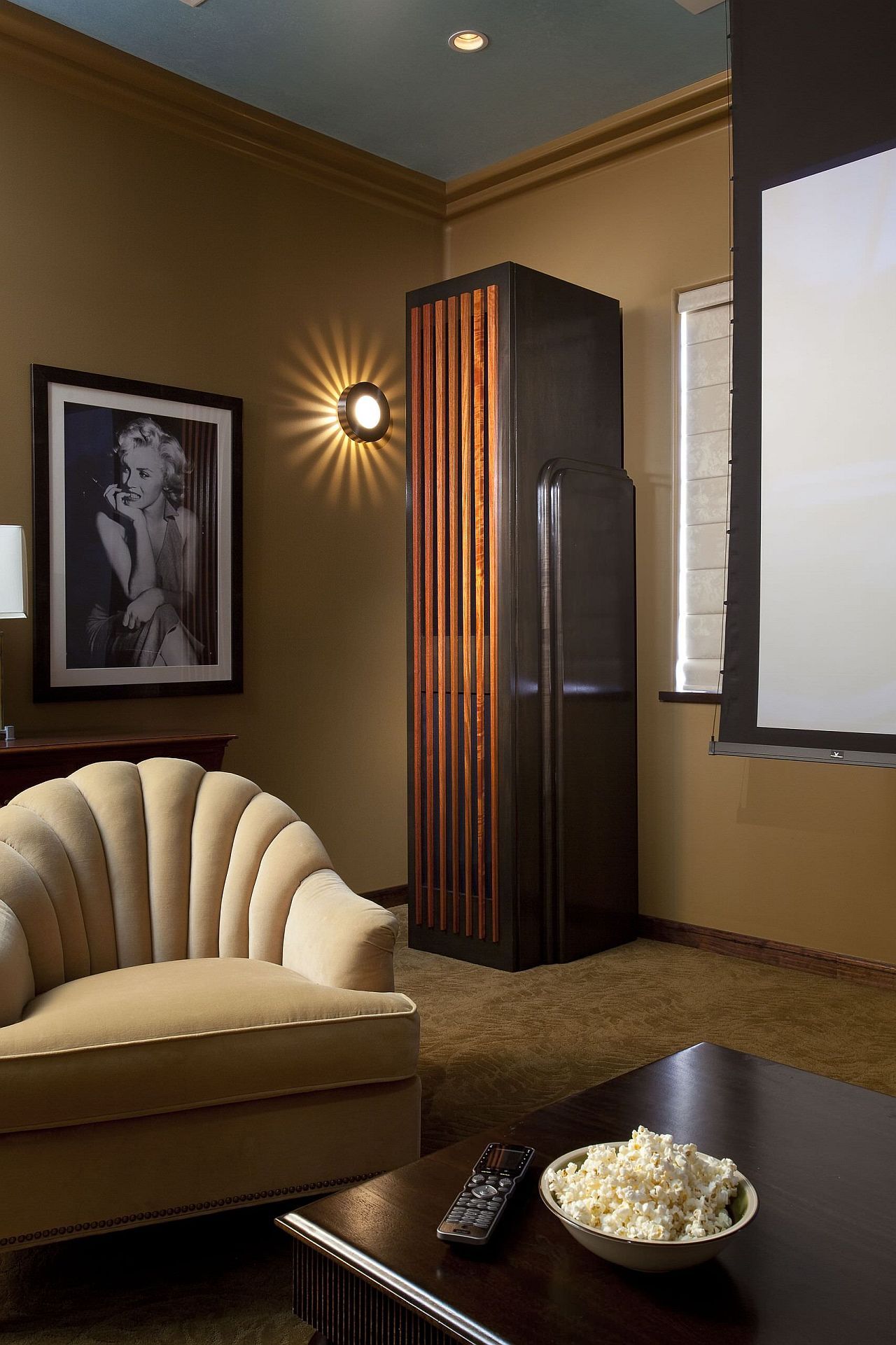 Also Read: Biophilic Design: A Simple Guide for Green Interior Design Trend
How to Decorate Art Deco Style in Modern Home
Even if you have an understanding of the basic elements that define the art deco style, how do you bring them into your modern home? There are a few simple and easy touches that give the basic modern home an unmistakable art deco sheen when done right. Ranging from décor and backdrop, to lighting and accents, this is a look at some of the easiest ways in which you can embrace the style –
Replace the Neutrals: move out the old neutrals in the living room and think of colors that are far more vibrant and attractive. Instead of suing gray and white as the neutrals, try out hues like cream and beige for a richer backdrop.
Add Mirrored Finishes: one thing that we absolutely suggest for those shifting to art deco style is the use of mirrored finishes in their home. It could be a cool credenza with mirrored doors, polished metallic that add reflective beauty of just sliding mirrored doors in the bedroom – take your pick and usher in some dazzle. This makeover could border on Hollywood regency when done right!
Art Deco-Inspired Upholstery: In the bedroom, move away from your usual bedding and drapes that come in neutral colors and opt for fabric with prints. The motifs could range from something geometric and striking to curvy patterns inspired by nature and even animal prints. Throw in a plush rug and bring accent pillows in colors like red, deep blue or emerald green.
Dazzling Sunburst Lighting: whether it is a ceiling light, a sconce on the wall or a pendant with metallic shine, sunburst lighting fixture are the perfect way to accentuate art deco style of a room. If sunburst lights are not something you fancy, you can still use the pattern in the form of sunburst wall clocks and art pieces.
Art Deco Examples
Are you still finding it difficult to really suss out the ins and outs of art deco design style? Do not worry, as we have curated art deco inspirations for you that will give you a greater clarity about how you can use the style in your own home. Notice the many individual elements in each of these modern art deco living rooms, cozy bedrooms and practical kitchens to understand what works in your own home. Maybe you can borrow a few of the elements from each inspiration. Maybe you would be tempted to replicate an entire room! We believe that you would be spoilt for choices.
Art Deco Living Rooms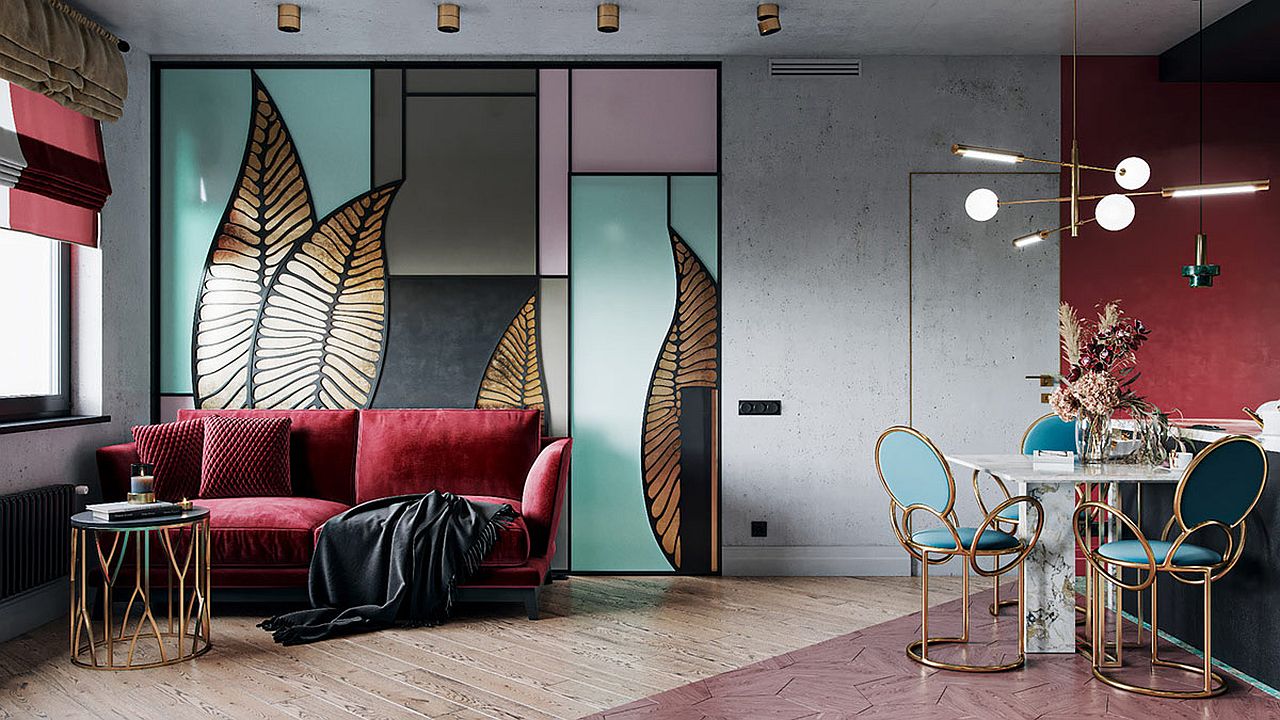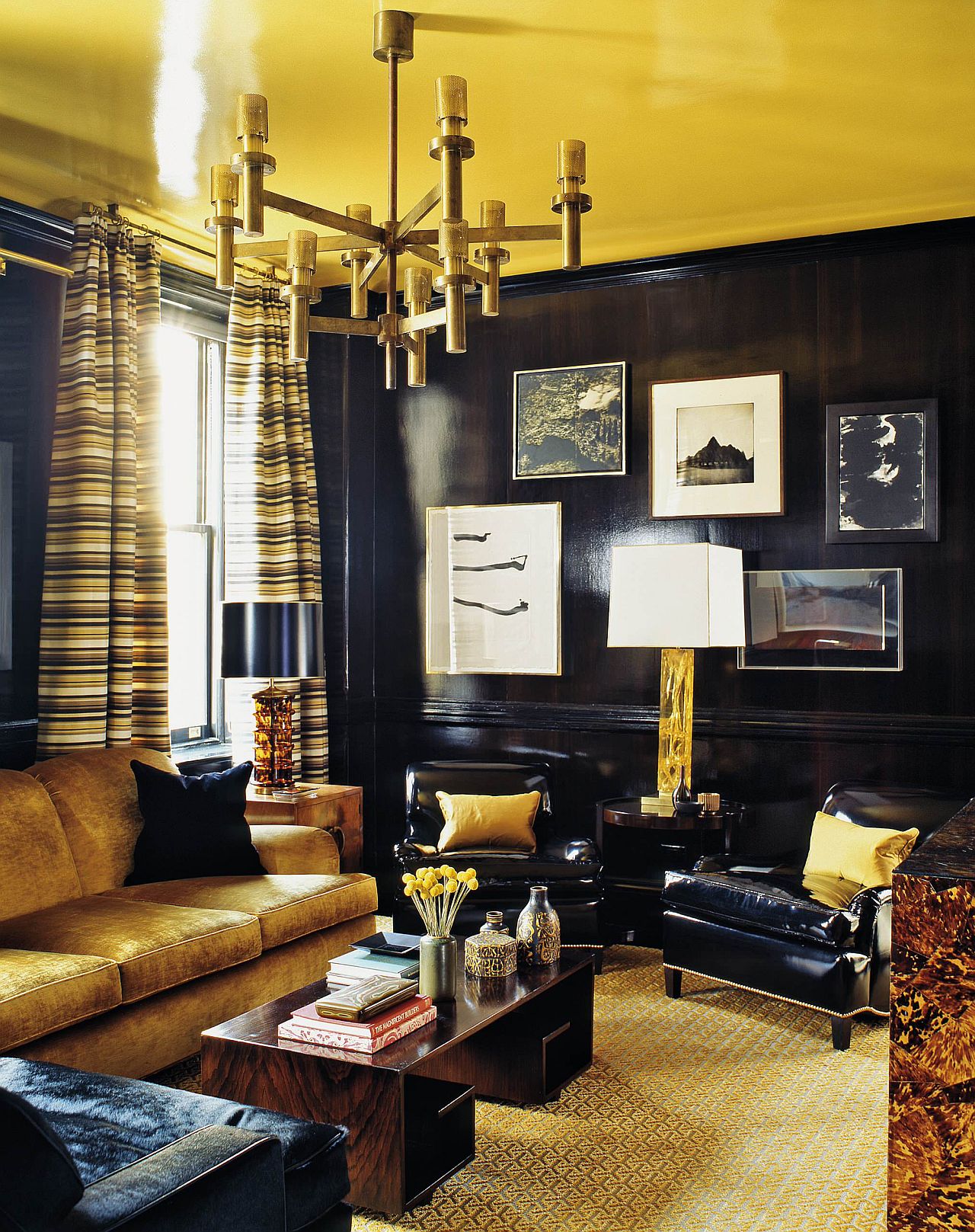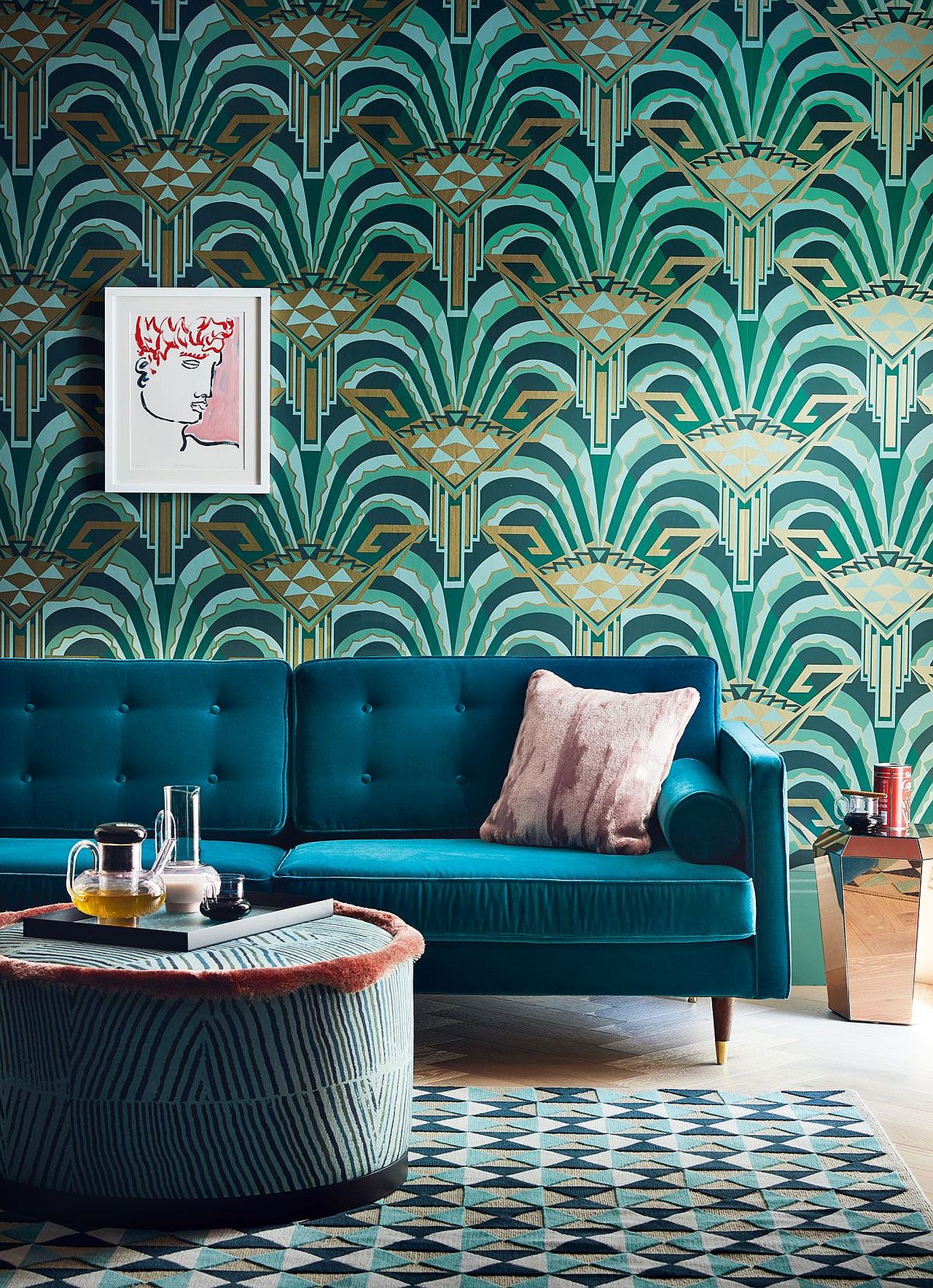 Art Deco Style Bedrooms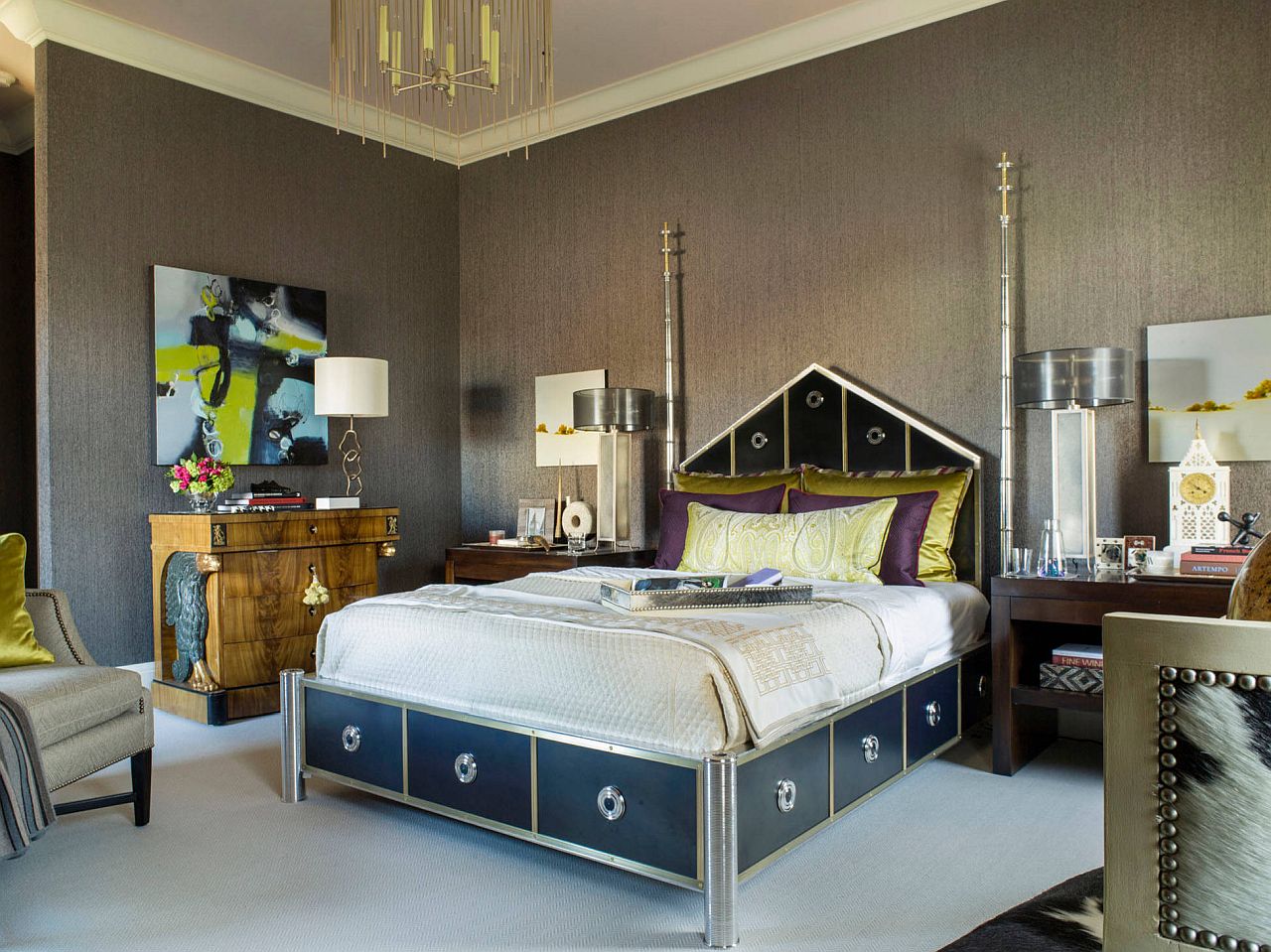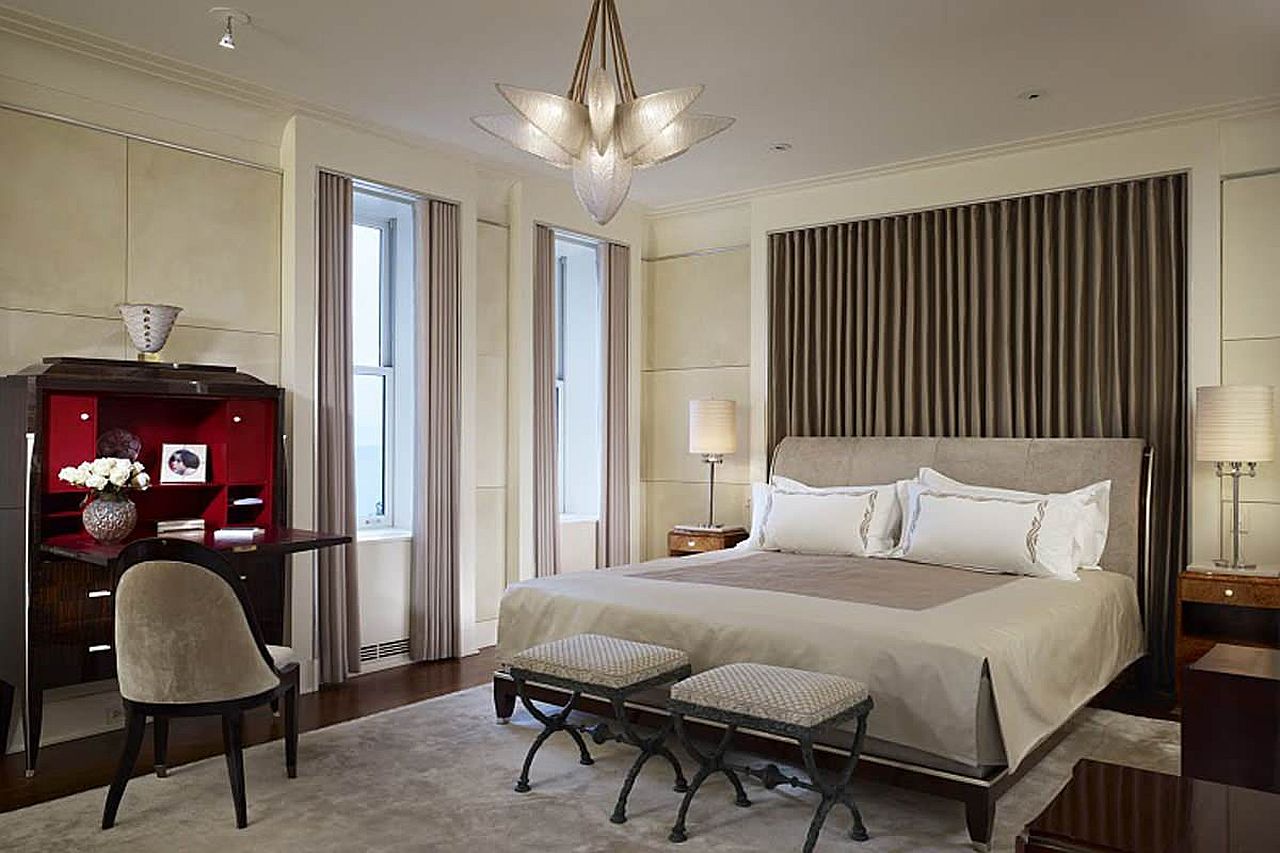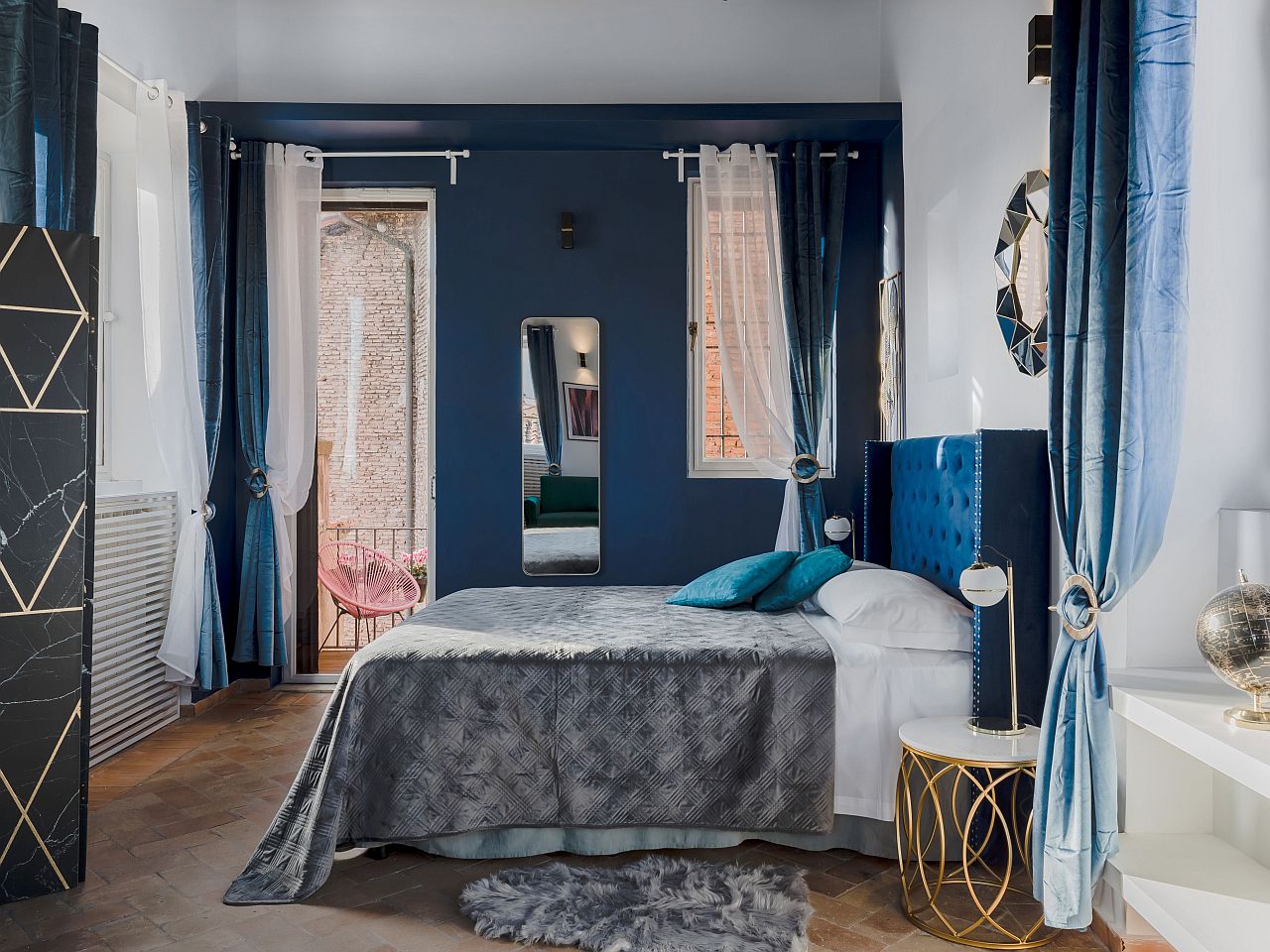 Art deco Style Kitchens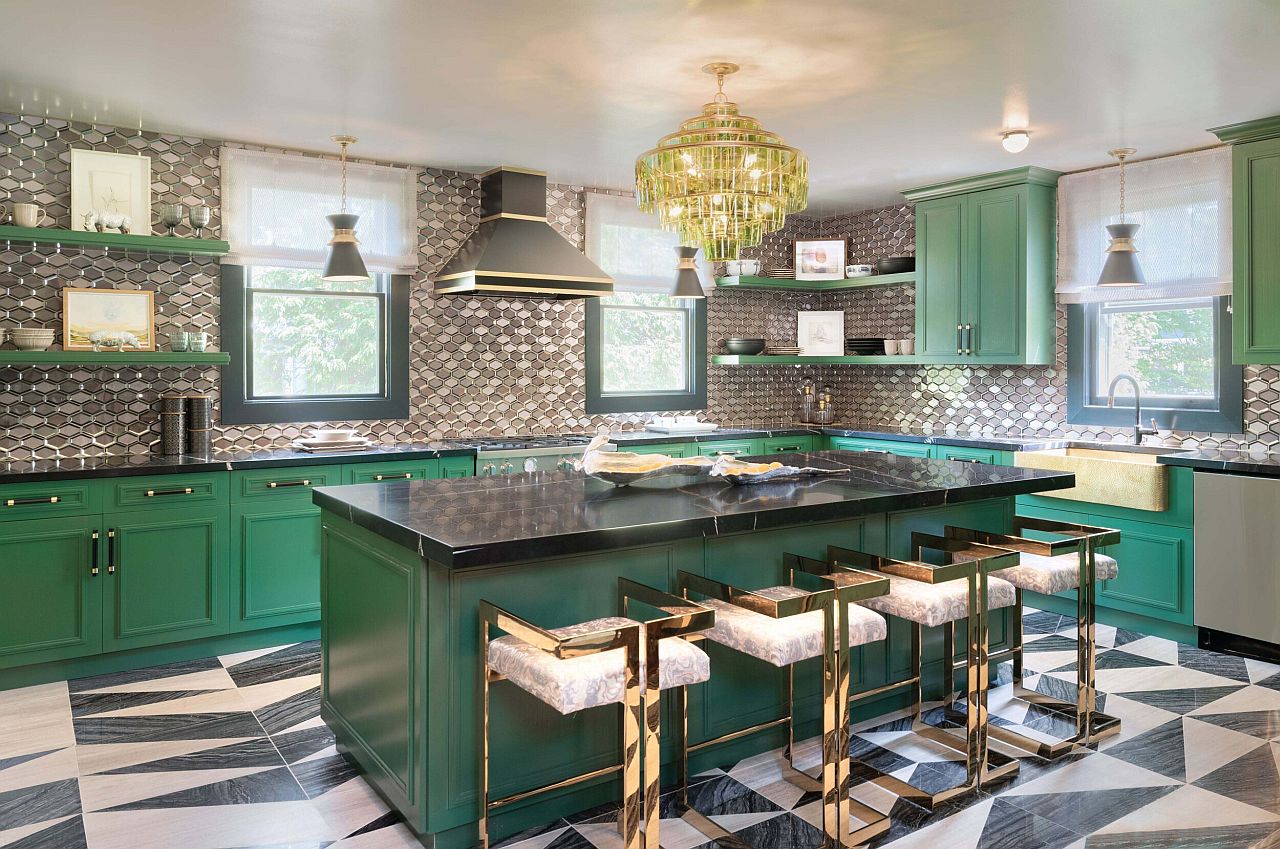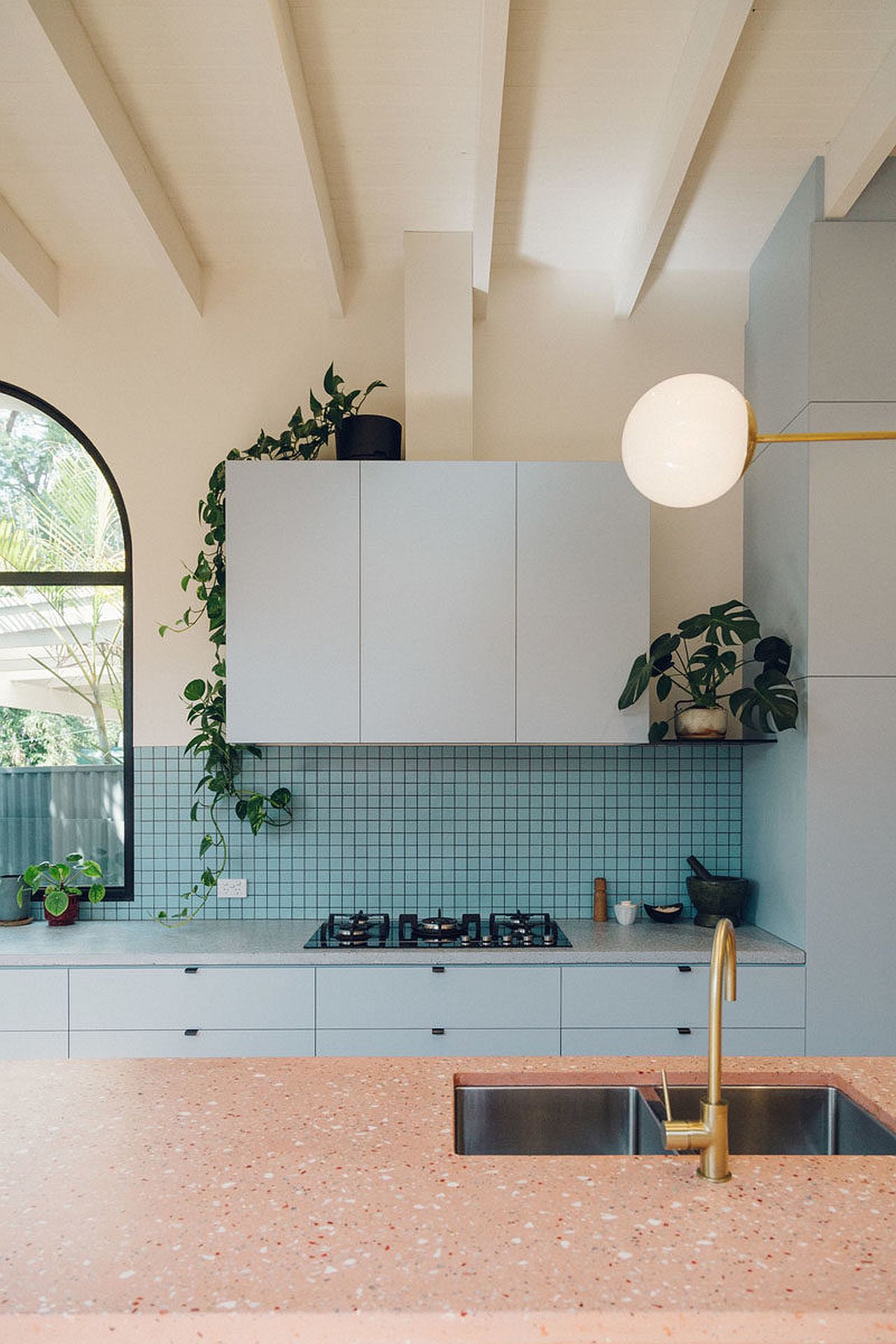 Art Deco Furniture