Even if there are a number of patterns available, most people still consider decorating their interiors with geometric patterns. Geometric patterns are in vogue for more than a decade, and still gaining popularity more than ever. They have the ability to make your interior look sharp and inviting. If you are thinking of embellishing your interior in geometric decor theme, make sure you are doing it right. One wrong choice of accessories and your interior will look awful. If you think you will likely commit such mistake while giving your interior a conical touch, consider these 25 creative ideas to decorate your interiors in geometric patterns. These ideas will surely add some serious edges to your space and make your interior look beautiful than ever.
Ico bottle opener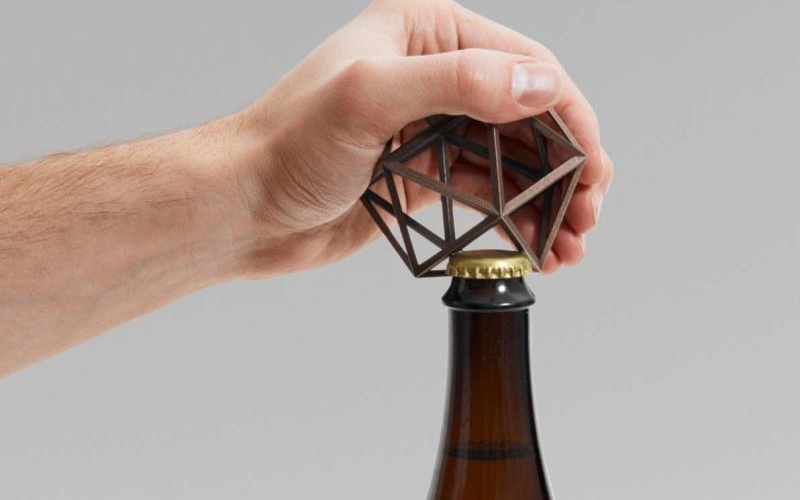 A geometric bottle opener can be an interesting addition to your kitchen countertop and home bar. Designed by a Brooklyn-based design studio Fort Standar, this geometric bottle opener is a fun accessory that reflects playfulness through its geometric shape. Made of 3D printed bronze, the bottle opener is an ideal pick for people who keep looking for unusual objects to their interior.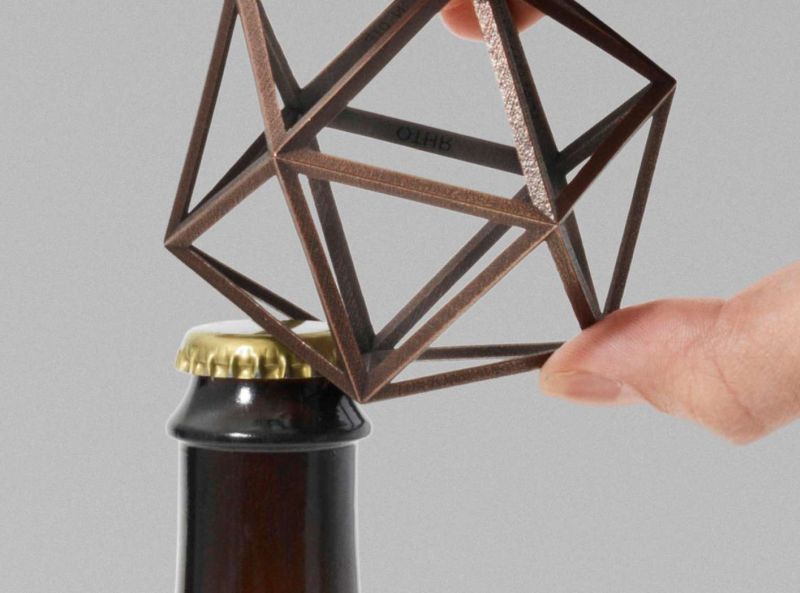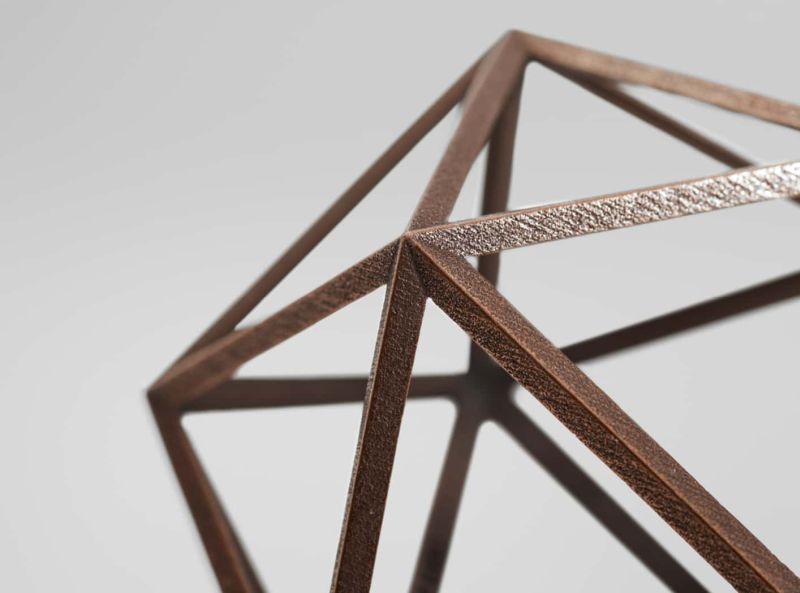 Gancho geometric wall hangers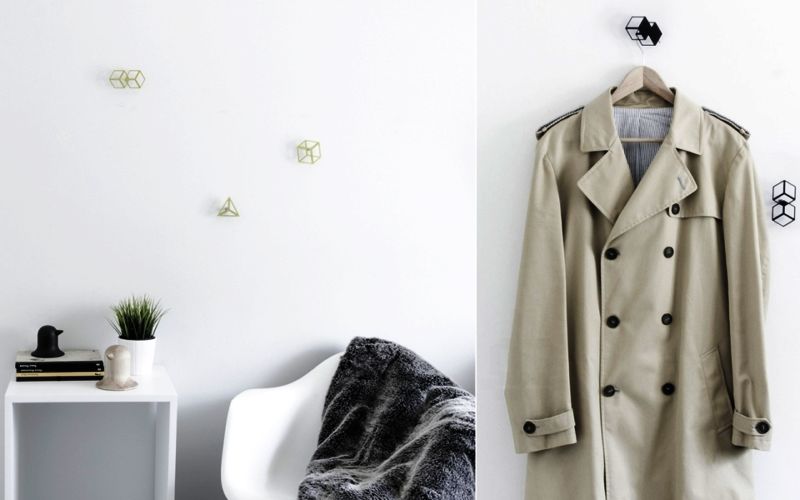 Want to get rid of boring hooks, knobs, and hangers? We have an appealing and practical alternative for you. Install the eye-catching geometric wall hangers called Gancho by Octavio Asensio. This eccentric wall hanger collection is designed to add a fun element to your interiors. The tiny units come in triangular, cubical and hexagonal shapes.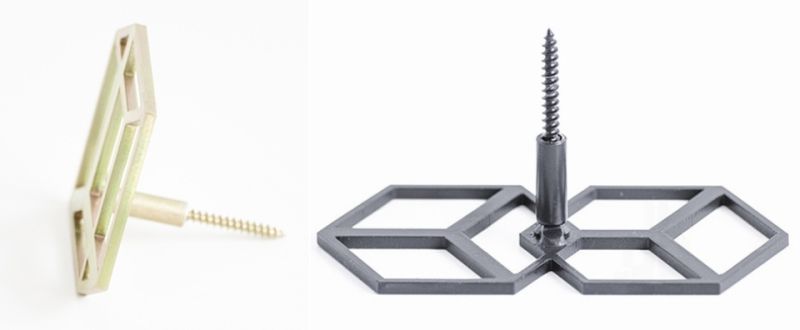 Deer bookshelf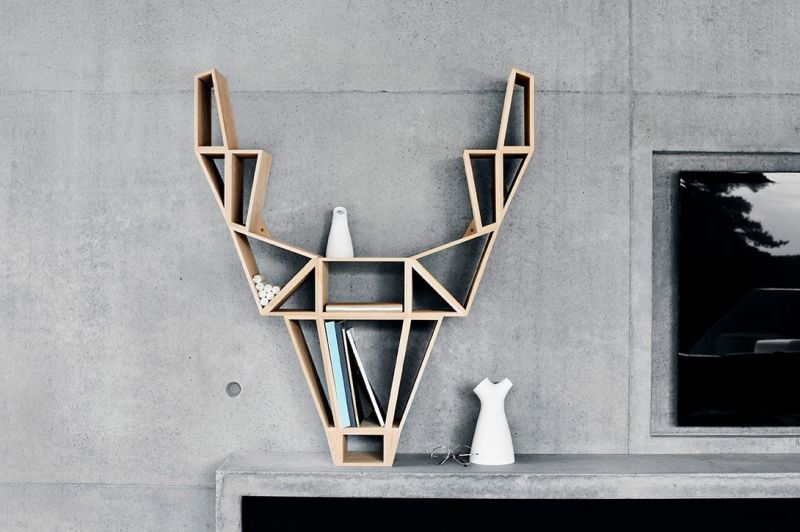 Looking for an attention-grabbing geometric bookshelf to showcase your favorite book collection in style? Nothing can be a better inspiration than this Deer bookshelf by Bedesign. Entirely made of solid oak wood, the bookshelf gives the appearance of a deer face. Along with providing a great storage space for magazine and showpieces, the bookshelf enhances the look of the entire space when hung appropriately on the wall.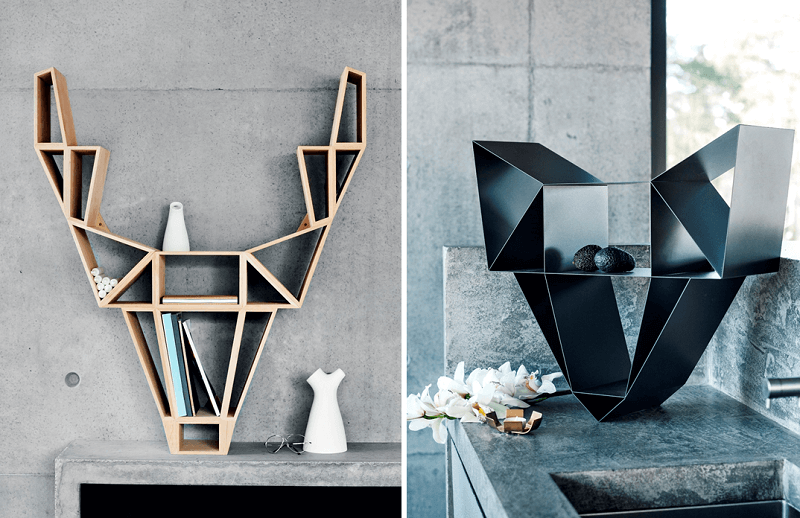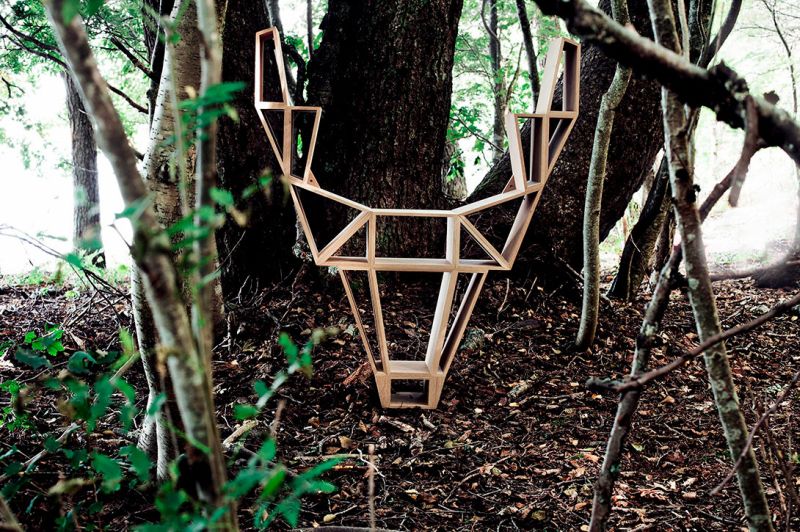 3D wall plant mount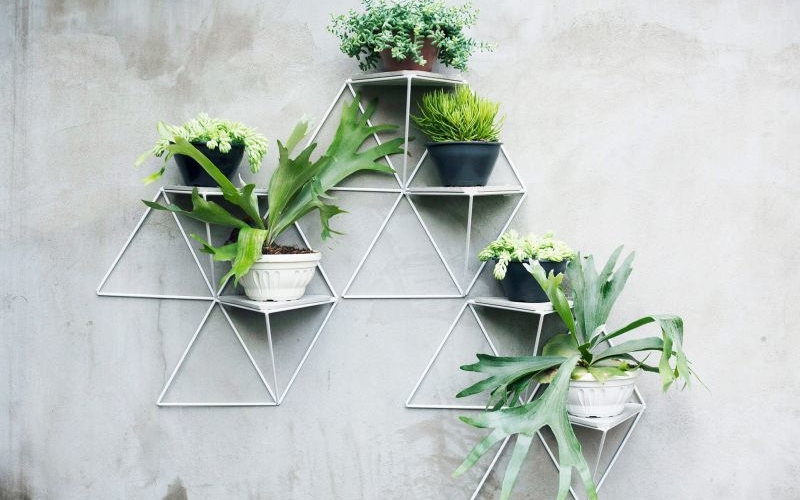 Want to add an earthy appeal to your interior? Decorate your bare walls with beautiful 3D wall plant mount designed by twin sisters Luisa and Liliana Parrado. Crafted using steel, the geometric wall mount beautifully adds a green life to your dull walls. The triangle module gives an opportunity to decorate interiors in style and make space look spanking new.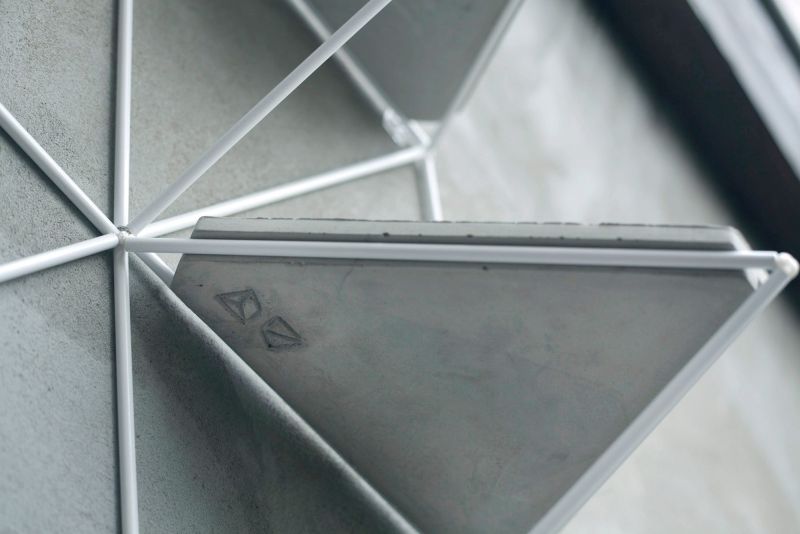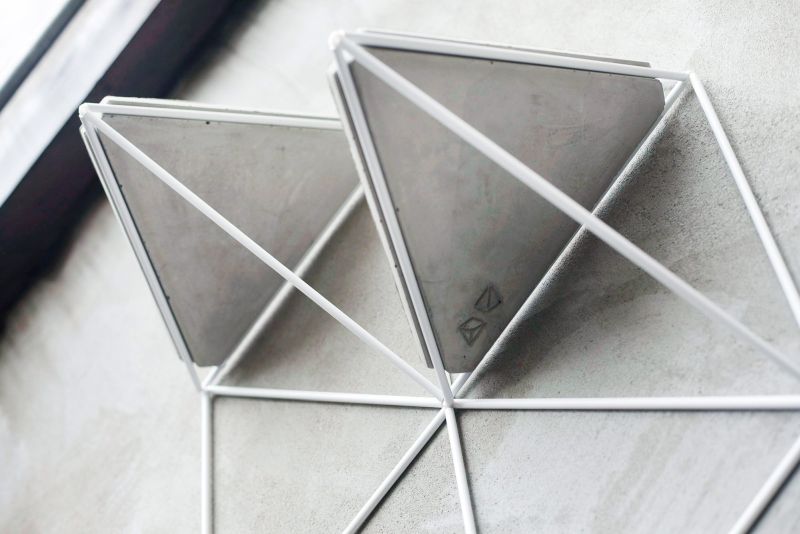 Geometric planter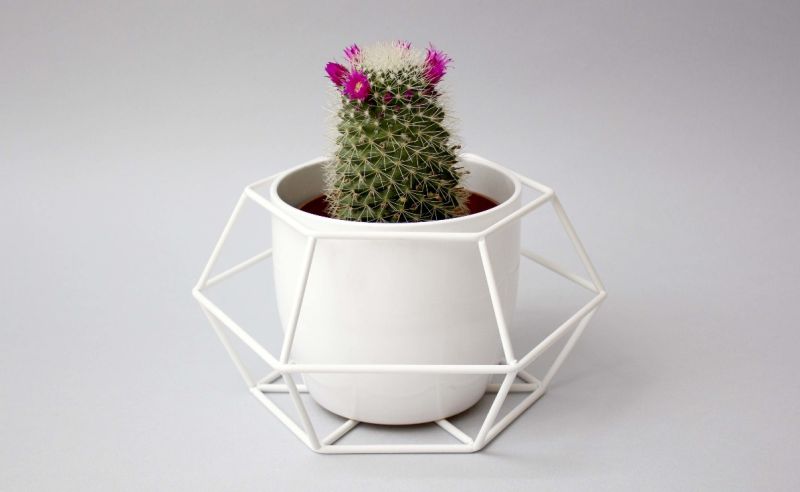 It doesn't matter how big your garden is if it is not well decorated with beautiful planters. Decorate your kitchen garden with these beautiful geometrical planters by Hexal Design and see the green life flourishing in your home. Entirely handcrafted using steel, the white-colored geometric planter can be a great element to embellish your garden. The planter also can be used to decorate interior space like under-staircase area, lobby, and walkways. The planter is an ideal pick to add a modern as well as earthy appeal to interiors.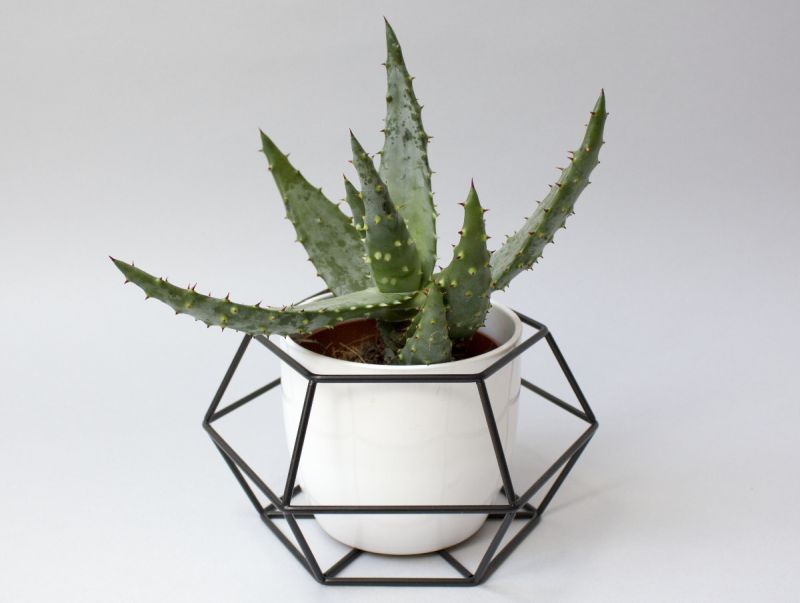 Diamond washbasin by Paolo Ulian and Moreno Ratti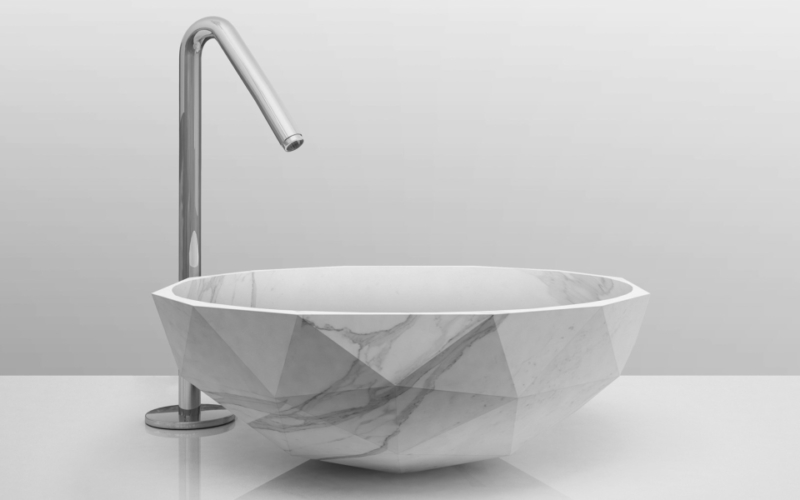 Who doesn't likes diamonds? Buying one is going to cost you a fortune, but there is a great chance to bring the elegancy of diamond into your bathroom. Designed by Paolo Ulian and Moreno Ratti for Italian brand Purapietra, the diamond washbasin has a charismatic appeal. It is crafted using marble with the diamond-cut layout on its outer surface. It appears like hemi-spherical gemstone on a flat counter, the diamond basin is an elegant choice for people who want to create a lasting appeal in their bathrooms.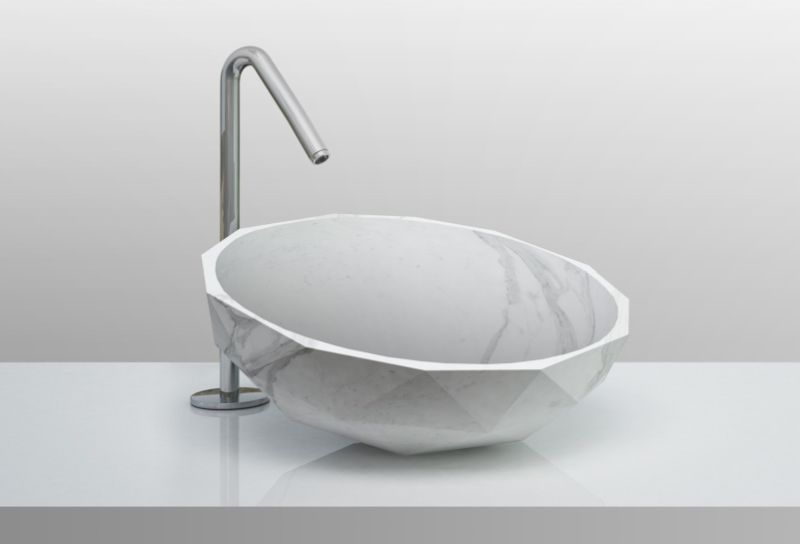 DIY geometric lamp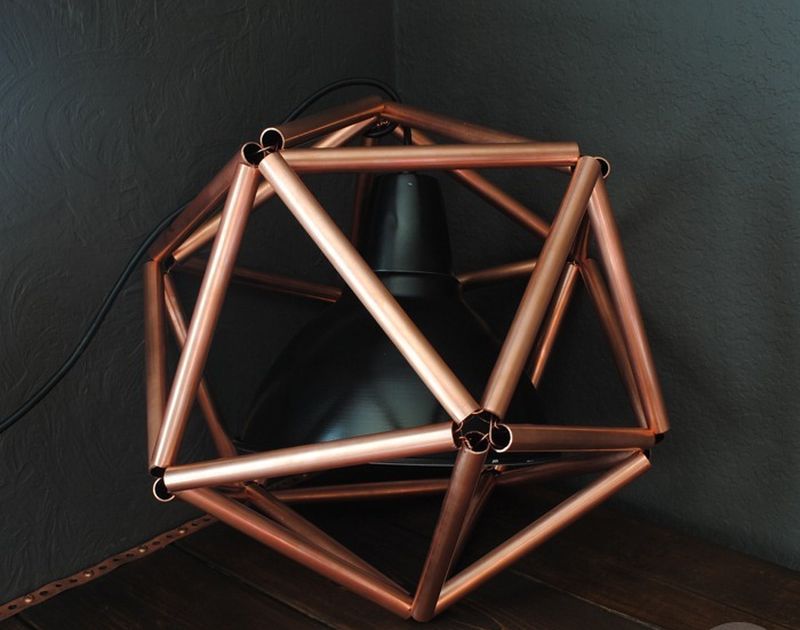 Looking for a stylish lighting fixture for your living room? Don't look anywhere else, because you can make one at home with copper pipes and an old lamp head. To make this DIY lamp, you just need to apply basic maths; cut the copper pipes in the same size, measure lamp head's length and width. Make holes on both sides of copper pipes and affix them in hexagonal shape using copper wire. Make sure your casing is wide enough to conceal your lamp head. The elegant copper lamp is ready to illuminate your space.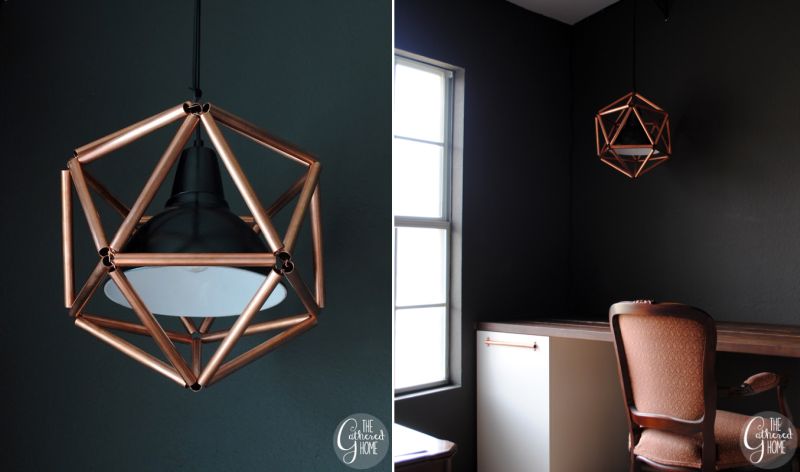 Coffee table by Kimberly Koh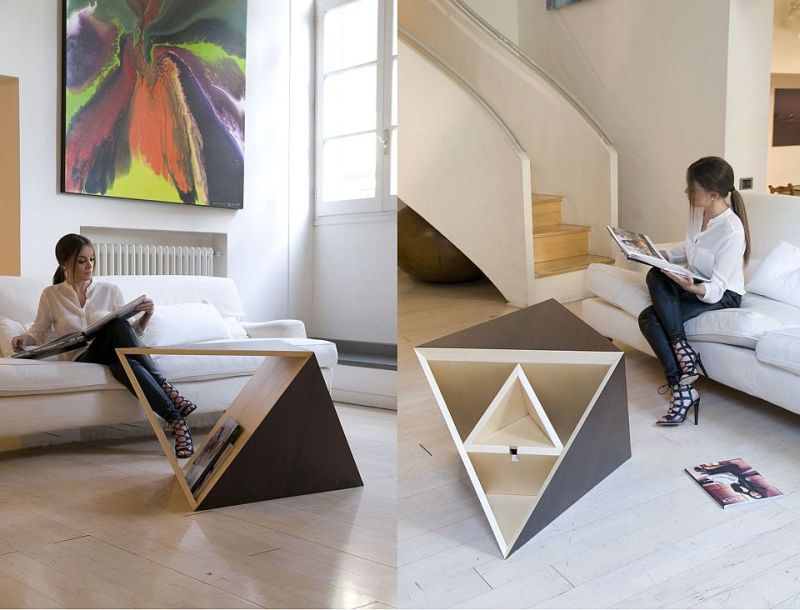 Bring in this innovative coffee table by Singaporean designer Kimberly Koh to your living room and add an extraordinary appeal to your interior. Made of triangular wooden pieces, the geometric coffee table has smooth joints and edges to provide a sleek and edgy appearance. This beautiful table is a great pick to make modern interiors look more elegant and inviting.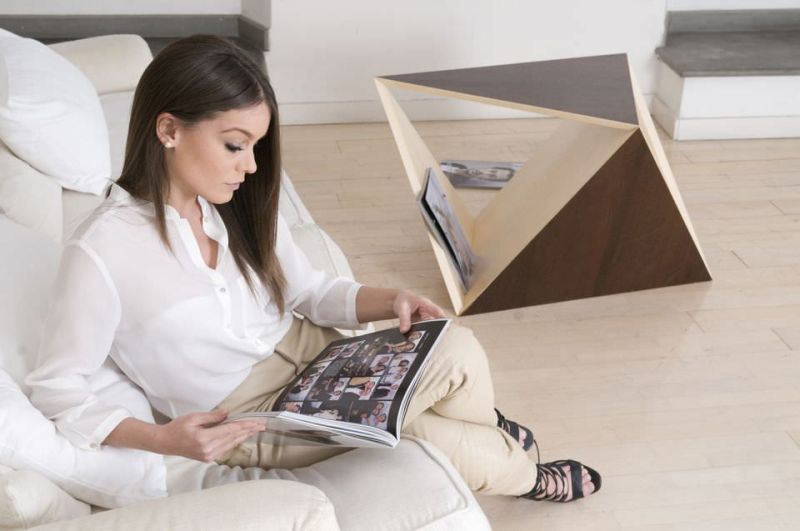 Quartz armchair by CTRLZAK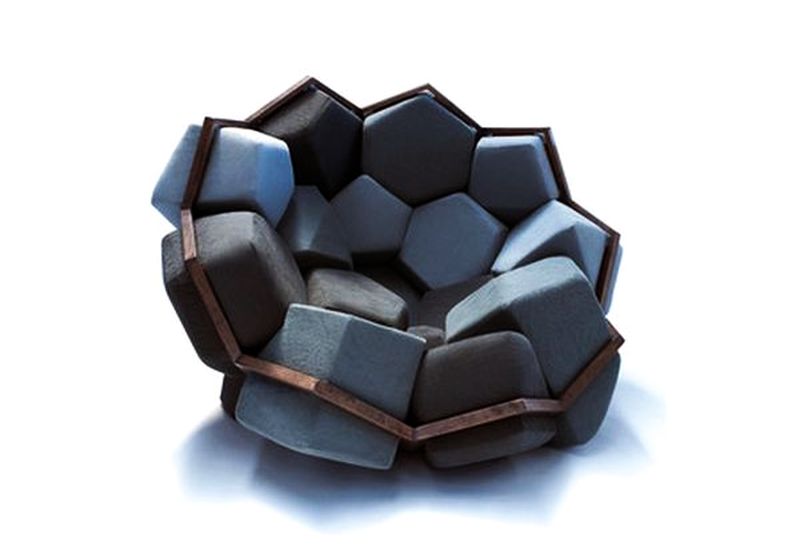 Want to bring in a remarkable chair to your living room? Get the unusual Quartz armchair by CTRLZAK and bring a relaxing and elegant appeal to your space. Designed using metal railing forming a hexane chair base and dissimilar crystal pillows, the armchair has an exclusive look that complements modern interiors like no other.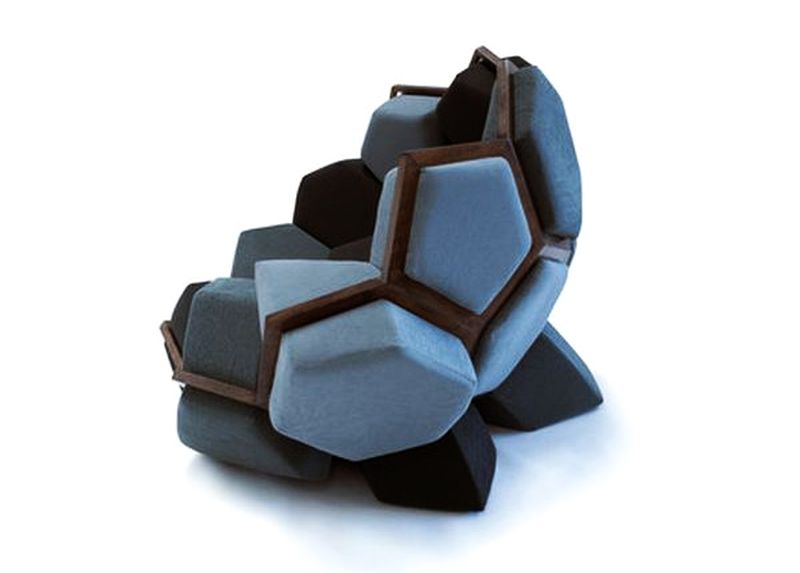 Diamond bathtub by Maison Valentina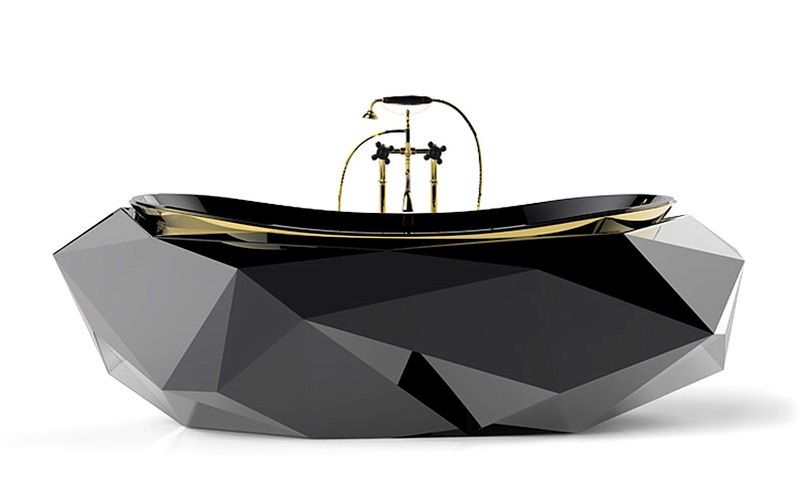 Want to bring in the charm of diamond to your bathroom? Consider installing this diamond bathtub by Maison Valentina. Crafted using translucent black stone, the bathtub is polished with high gloss varnish to add a luxury appeal to your contemporary bathroom. The outer surface of the tub features diamond-cut layout to give it an appearance of a hemi-spherical black gem. This striking bathtub will surely be an extraordinary addition for your modish bathroom.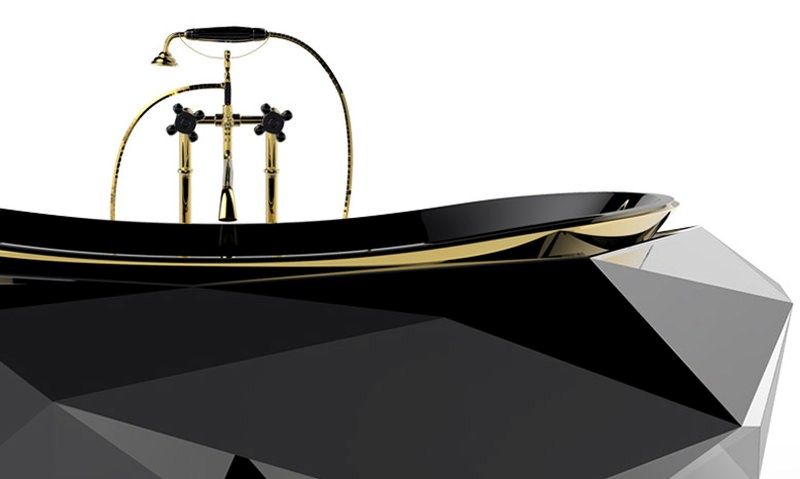 Ness bed by Jakob+MacFarlane Architects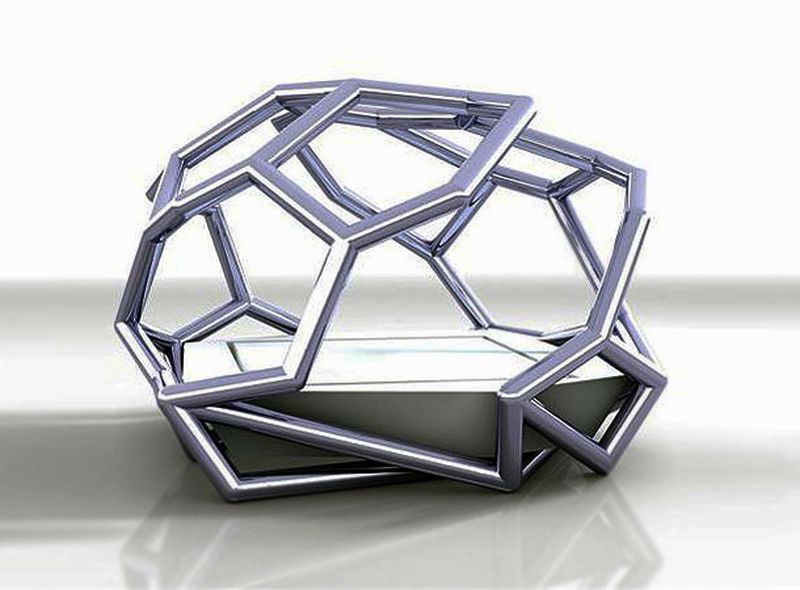 Looking for a perfect sleeping chamber? This adorable geometric bed by Jakob+MacFarlane Architects can be a best pick for you. Designed for spacious bedrooms, the silver-colored bed offers a tranquil escape from the hustle and bustle of the busy world. The elegant bed has its own charm with a hexane web hovering a few feet above your body.
Geometric back-lit wooden accent wall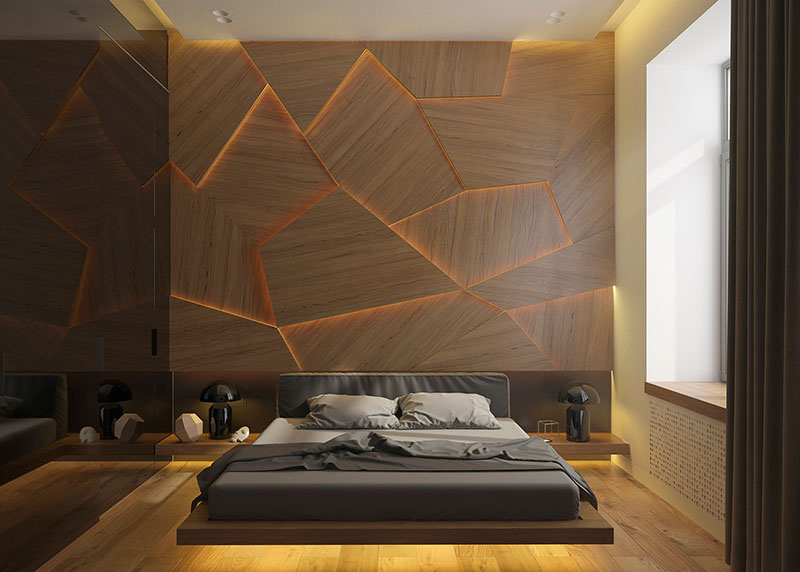 Looking for a way to decorate your walls with geometric patterns? We have a unique recommendation other than paintings and wall art. Get inspired by Archiplastica's bedroom wall concept that features a unique accent wall made of geometric wood panels with hidden LED lighting. When lit up, the geometrical wooden wall provides a warm glow while adding a soothing appeal to the entire living space.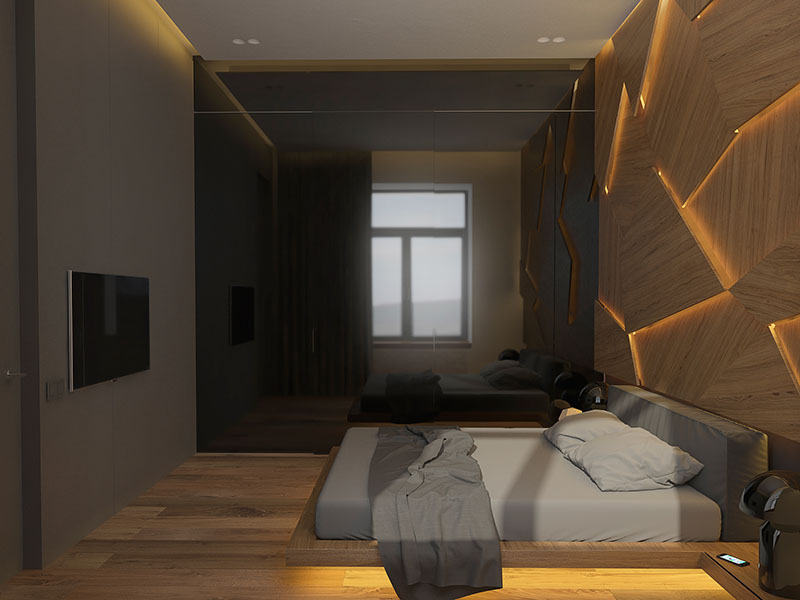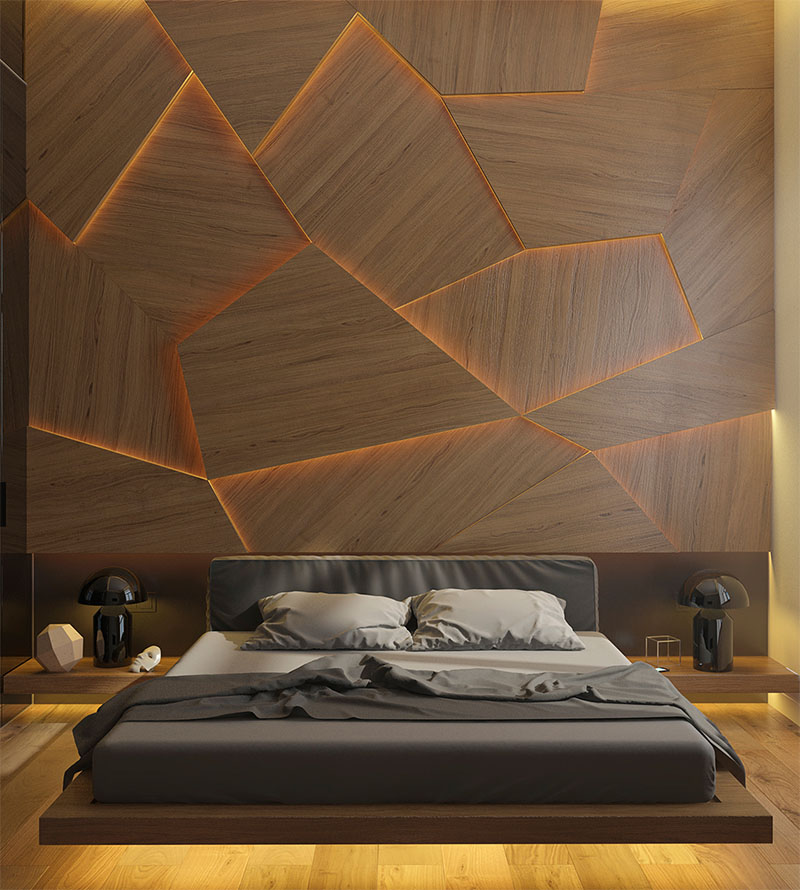 Black diamond wall heater by Foursteel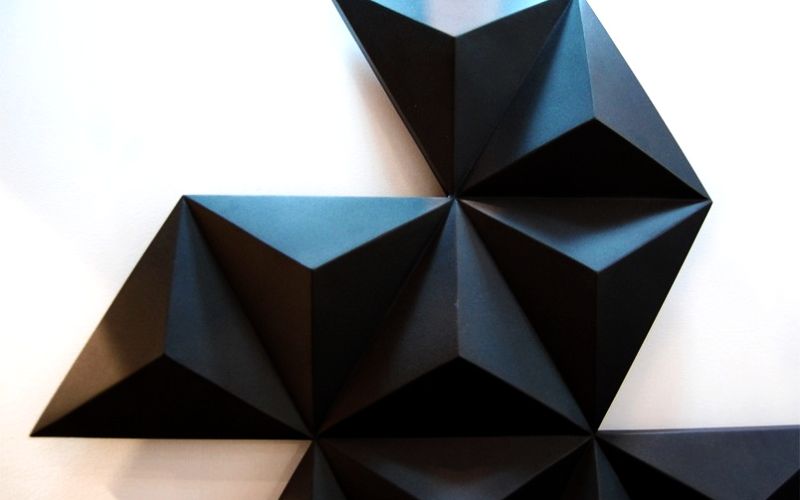 Black diamond by Foursteel is certainly the finest heating solution and the best decorative element to ornate your contemporary walls in geometric accent. The heater is created amicably in an exciting geometric shape to provide customers a perfect HVAC. It's appealing geometric design makes it a great fir for all kinds of modern spaces.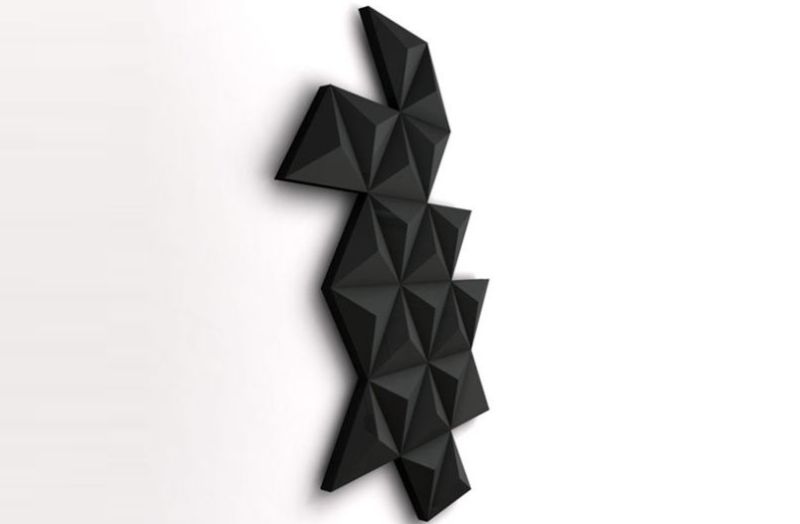 Derma geometric mirror from Enzyma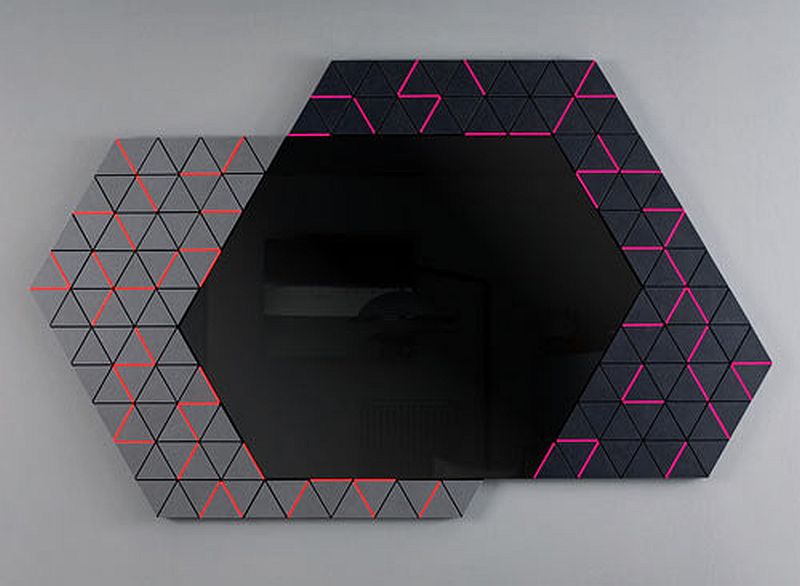 Designed by Gianluca Sgalippa for Enzyma, the Derma mirror is a great pick for modern bathrooms. The black hexagonal mirror with bright inline is designed to beautifully maximize the geometrical appeal to modern bathrooms. The mirror looks beautiful when properly installed above a geometric washbasin.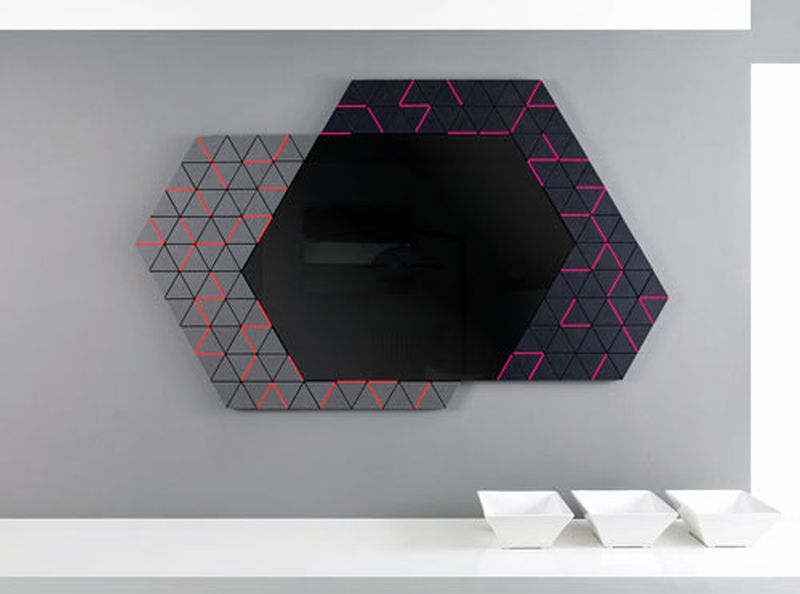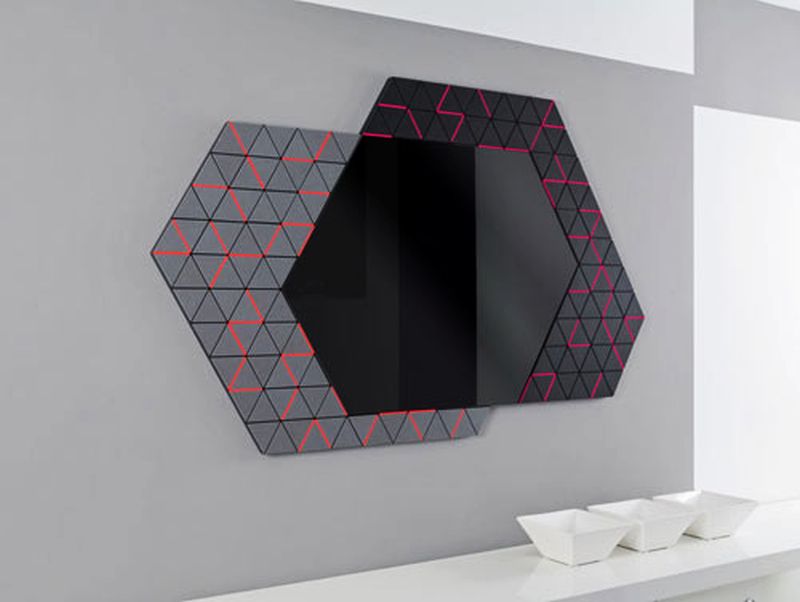 Geometric wall speaker by Bang & Olufsen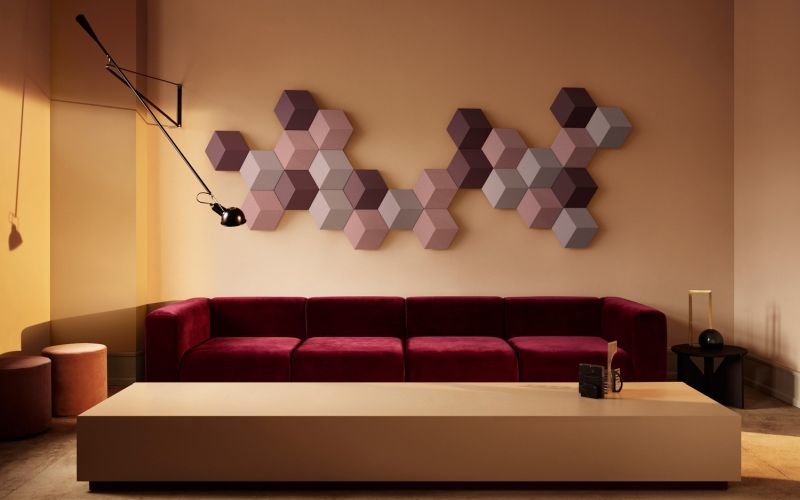 Bang & Olufsen has given the artistic makeover to its latest speaker system to increase the aesthetic appeal of your modern walls. The wireless speaker system consists of a cluster of wall-mounted hexagonal panels to create a conical silhouette on the wall. The sound system looks like a high-end wall art.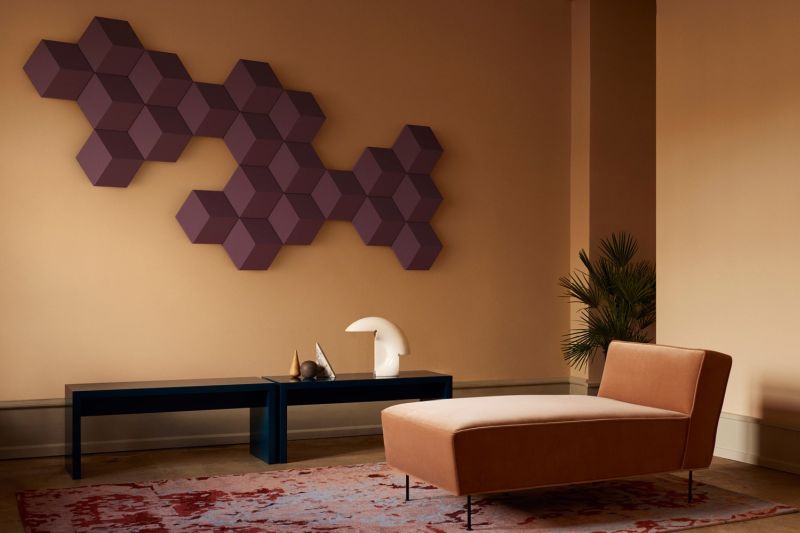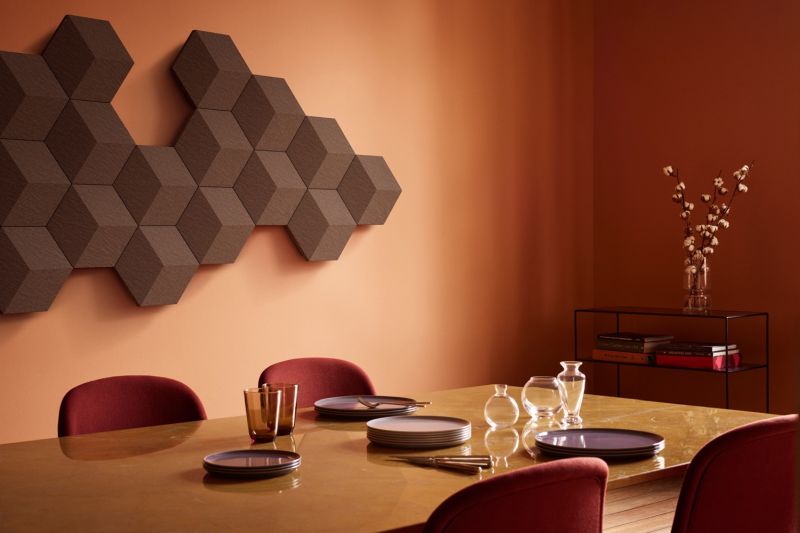 Geometric-patterned rugs by Karim Rashid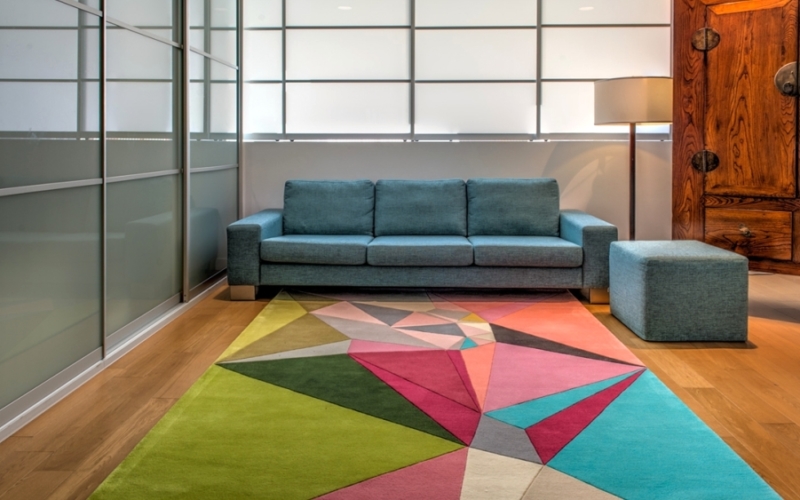 A rug that matches your interiors has the ability to magnify the look of your living space. Beautify your living room with the striking Korgamy collection of rugs by Karim Rashid. The Korgamy collection features triangular and geometric-patterned rugs designed using the finest and purest quality of natural materials like wool, silk, nettle, and linen. They are available in many eye-catching colors to brighten up your living space.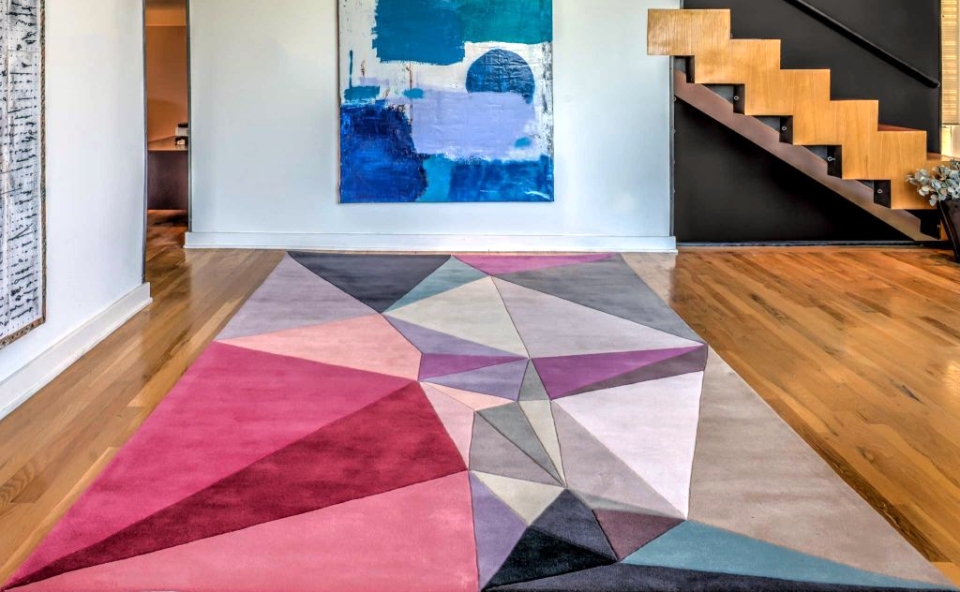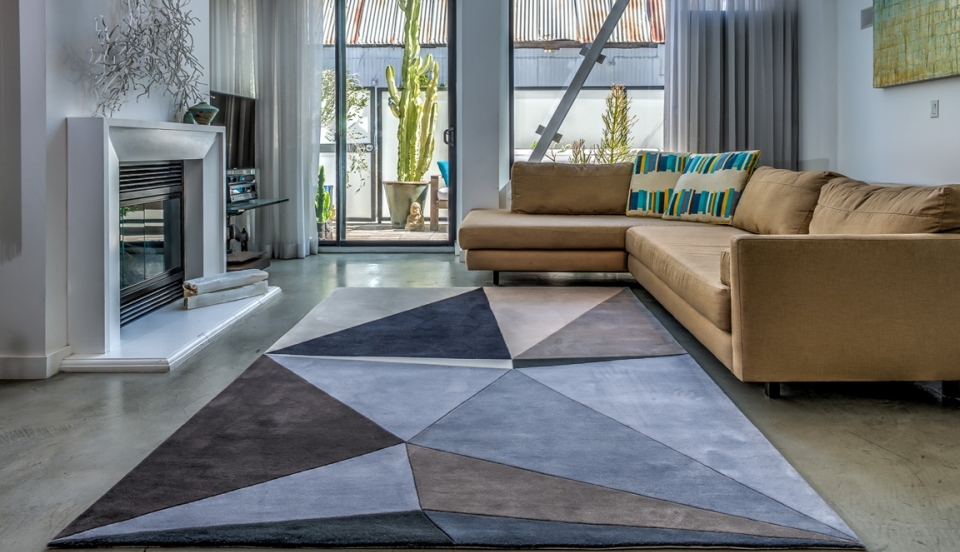 Geometric doghouse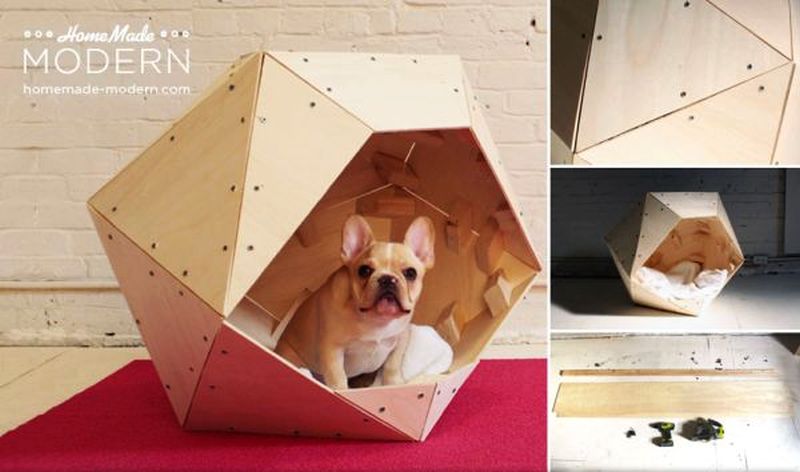 DIY enthusiasts can build this striking geometric doghouse for their pet friend just by following few simple steps. You can make one by following the building procedure. You can build it at home using triangular wooden boards, screw nuts, and drilling machine. This DIY doghouse can be a great element of interest for interiors as well as your pooch to play, eat and sleep in.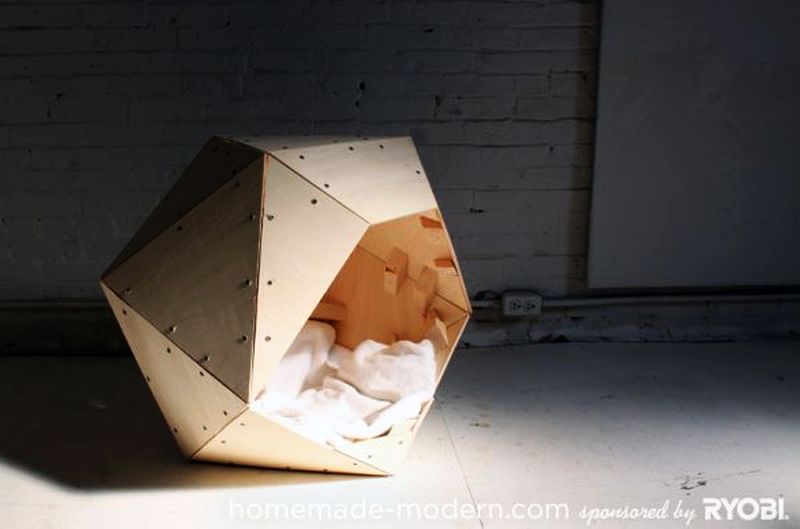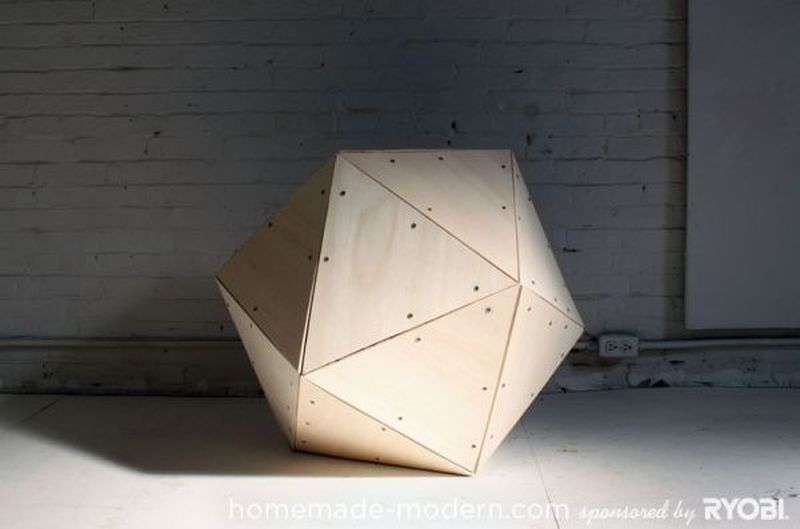 Hanging lounger by Zomes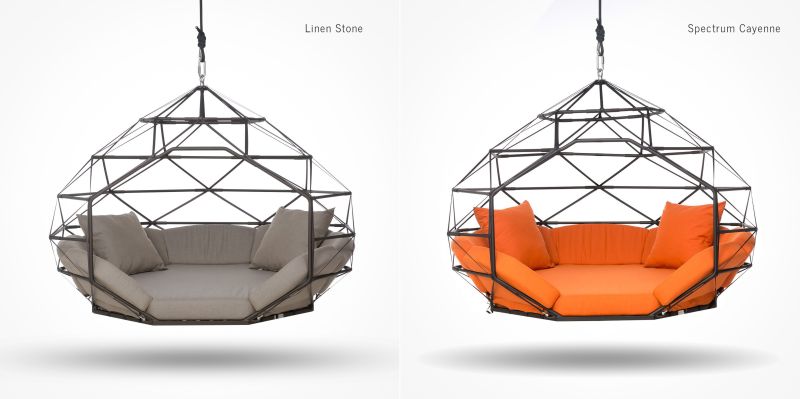 Make your room superfluous luxurious with the adorable hanging lounger by Zomes. Made of double and marine grade steel and polyester, the geometric-shaped lounger adds a flare to your living room and makes it the most relaxing space of your home. The hanging lounger features the mattress, wrap-around cushions, matching pillows to ensure a comfortable sleeping experience.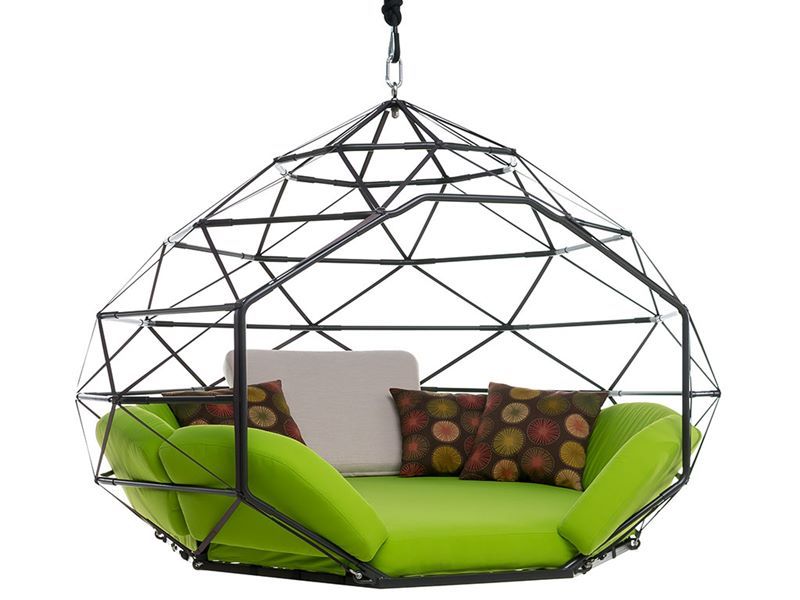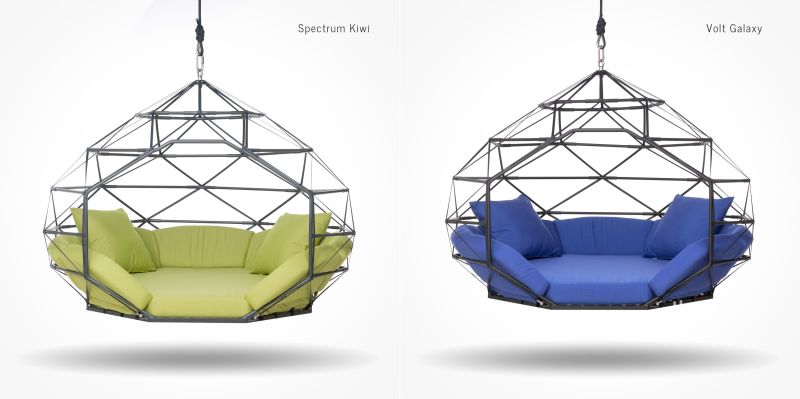 Aquarium by BCXSY Studio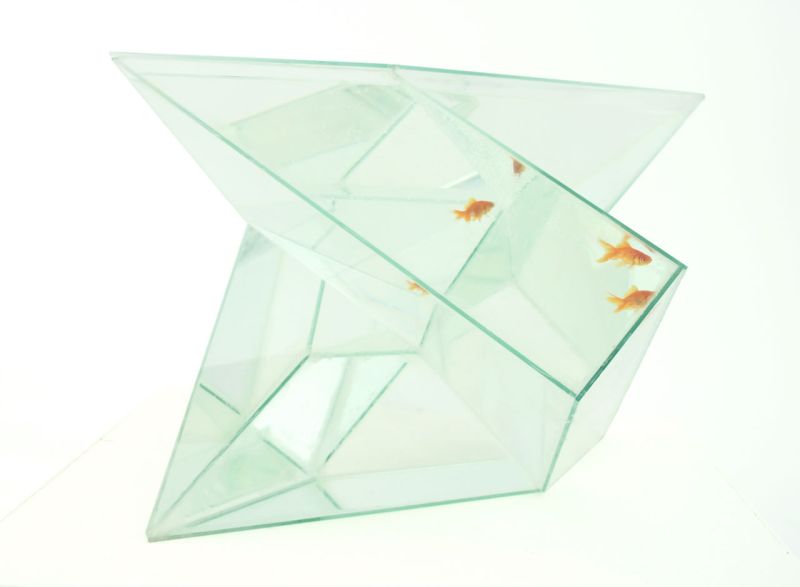 Love decorating your interior with an aquarium? Pick this stunning aquarium that looks different and more appealing than usual ones. Designed by BCXSY Studio, the geometrical aquarium is an interesting decorative element that creates beautiful visuals by letting your fishes travel through glass tunnels.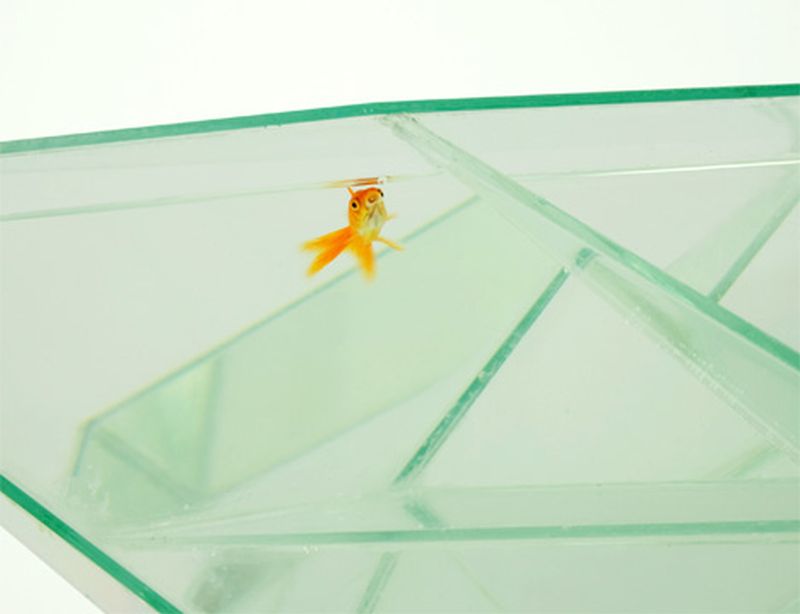 Le Baou kitchen island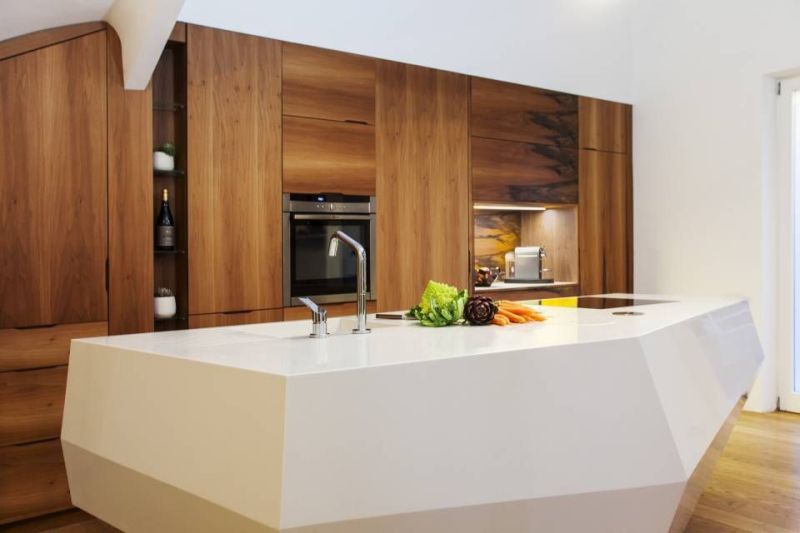 Give a visual lift to your kitchenette with the Le Baou geometric island by Charlotte Reynaud. The white marble island with the crystal cuts on its exterior surface compliment the kitchen in wood finish. The island that looks like a huge rock offers a smooth platform and a sink with a modular faucet to make your kitchen look stylish and luxurious.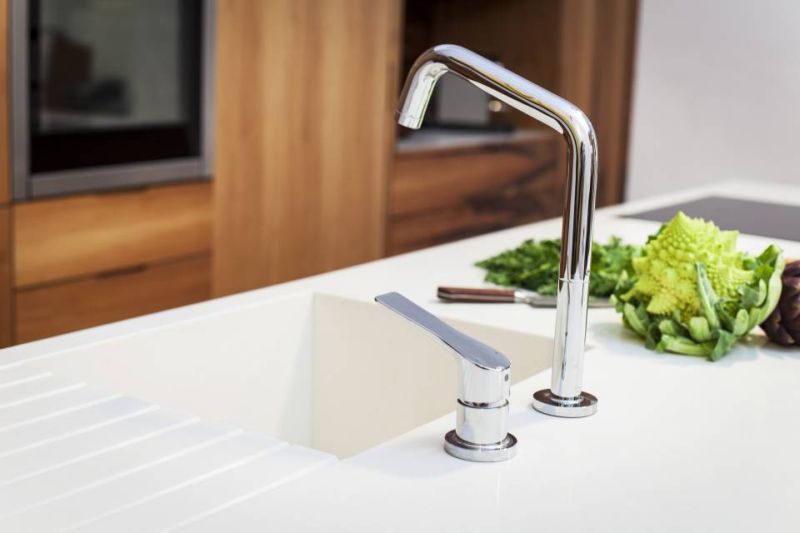 The wall clock by Decoylab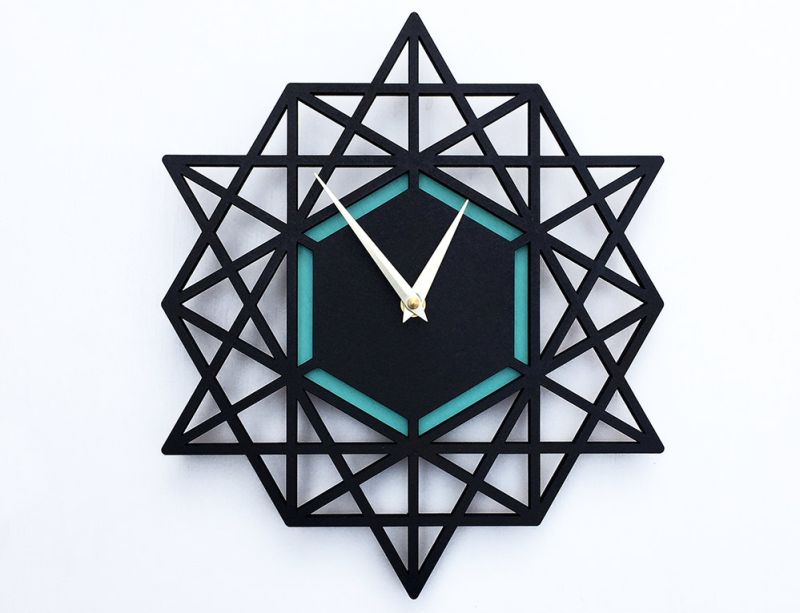 Add a style and class to teh entire living space with the geometric wall clock by Decoylab. Handcrafted using MDF, the gorgeous black clock adds a great wall accent to modern spaces.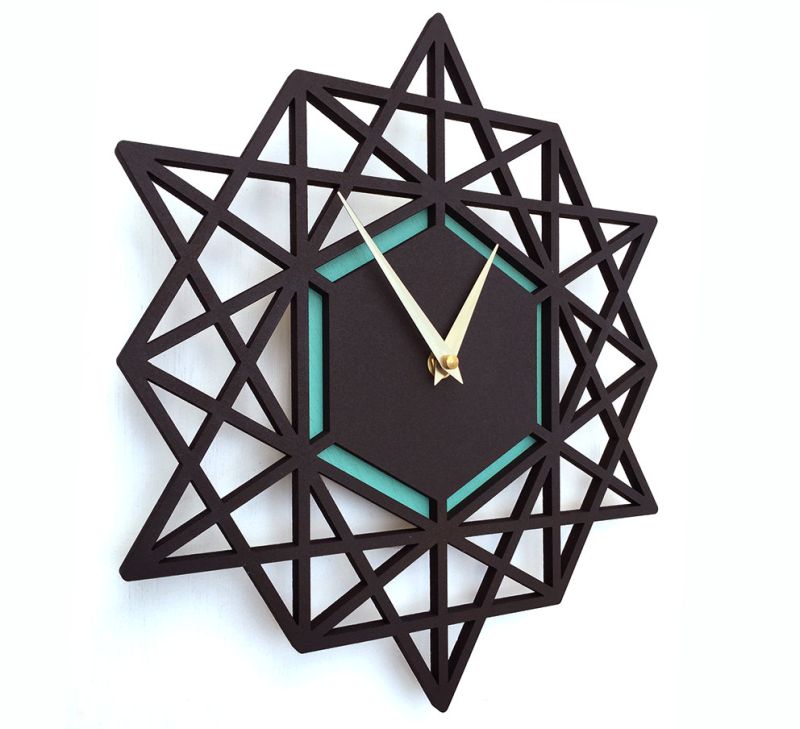 Hexagon marble coaster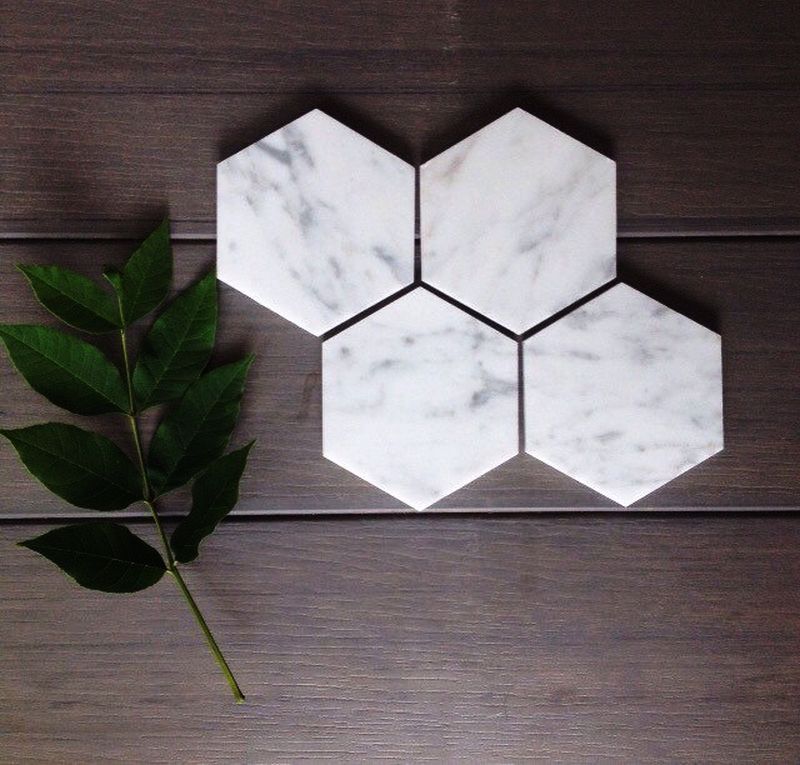 Serve beverages to your guest in style on these marble coasters by The Mojave Moon.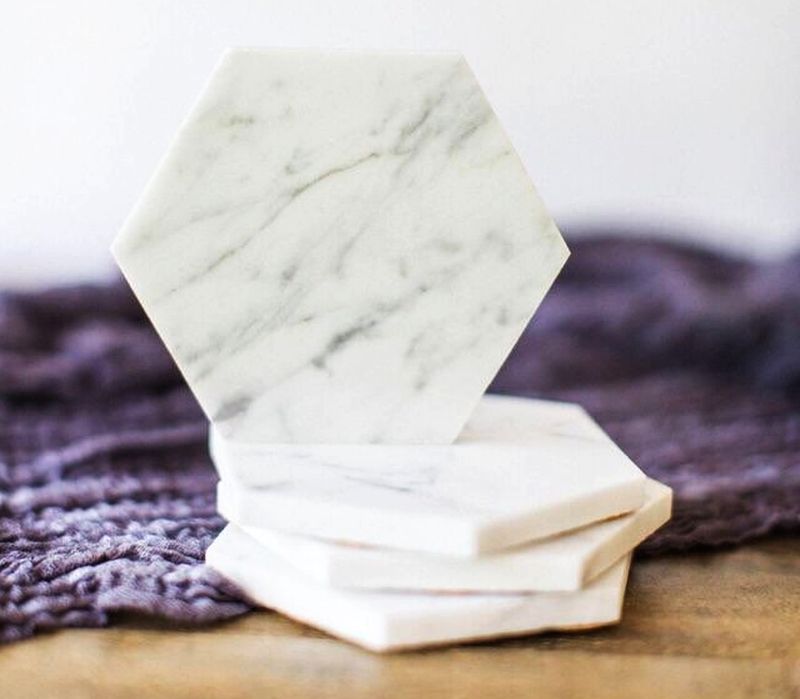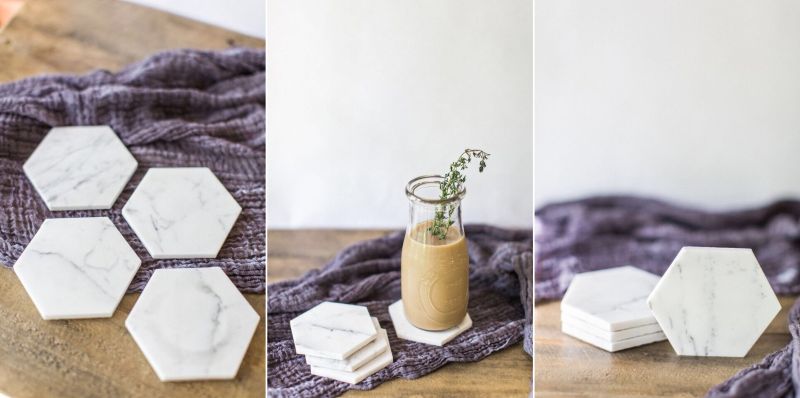 A geometrical terrarium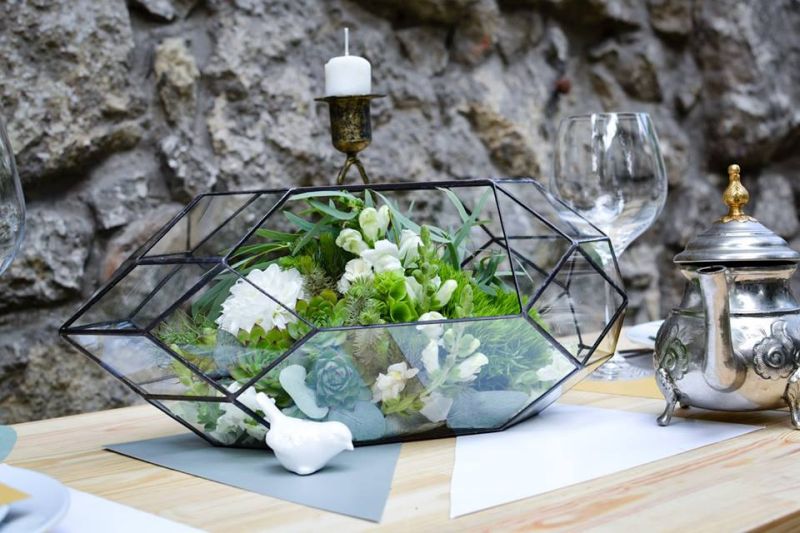 Decorate your interiors with this geometrical terrarium by Leosklo that fits perfectly into any kind of modern space. The beautiful terrarium is handcrafted using fiber glass in a hexagonal shape to offer your interior a geometric appeal. You can grow your favorite indoor plants in this striking vessel to make your interior look earthy.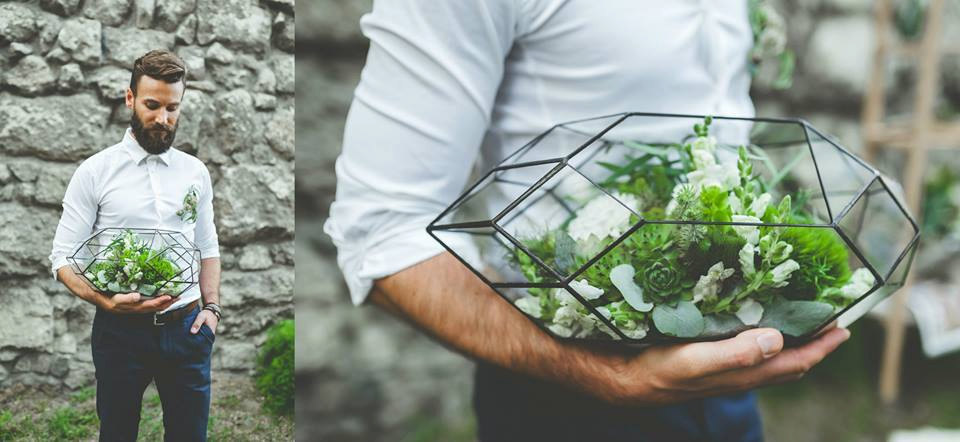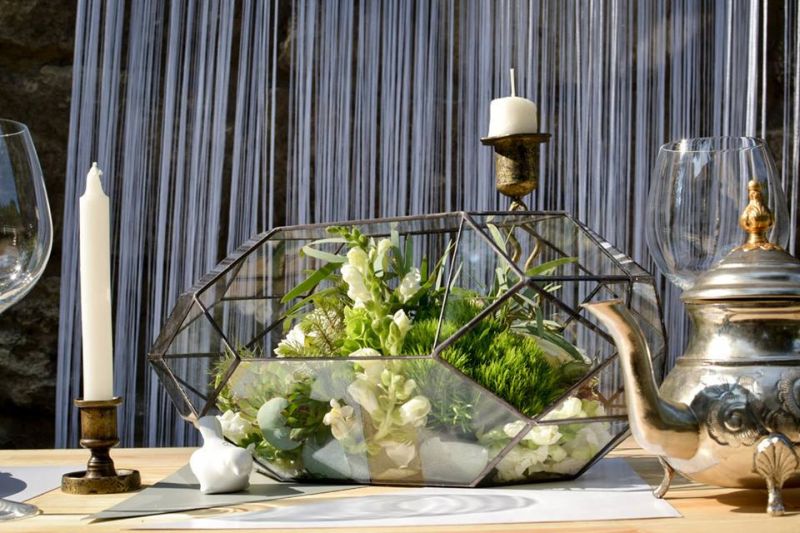 Carpet by Paola Lenti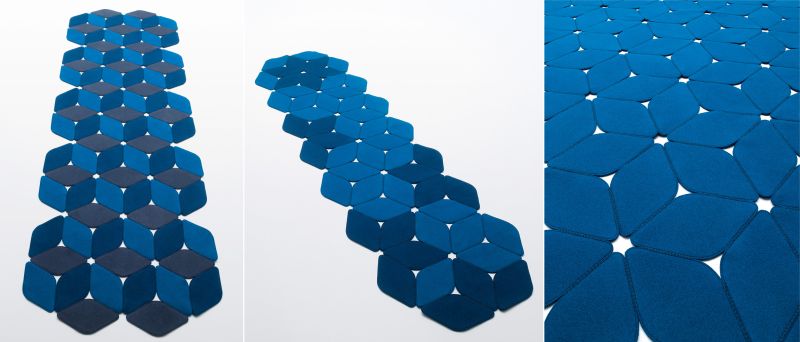 Bringing in an eye-catching geometric carpet is one of the easiest ways to decorate interiors with attractive geometric patterns. This striking carpet by Paola Lenti is a beautiful addition to modern interiors with light-colored décor theme. Made of 100% pure wool, the patterned carpet is a great pick for interiors maintaining the geometric theme.
Geometric concrete wall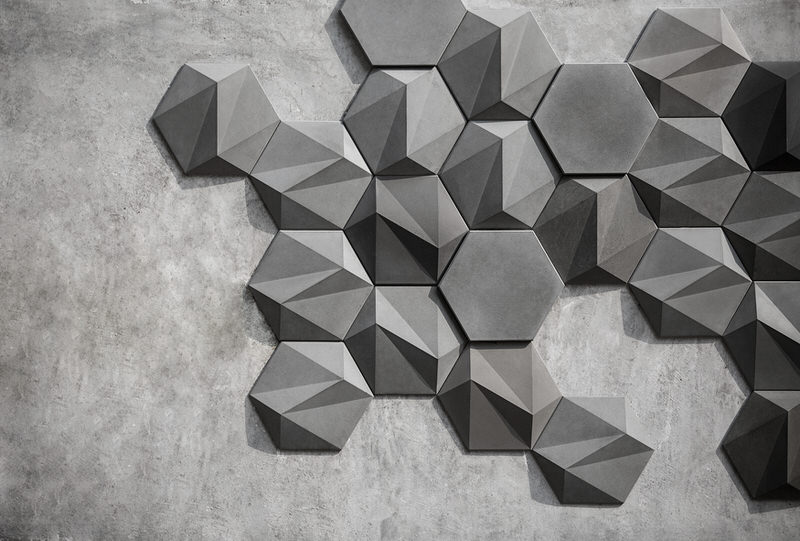 Looking for a way to decorate your walls with geometric patterns? This concrete wall by Bentu design can be a great inspiration for you. The wall is actually ornamented by fixing hexagonal concrete tiles of different shades. Each tile is designed carefully to form an intricate geometric pattern with fine carvings and smooth edges.