Looking for some aesthetic yet practical wall hangers for your room? Forget boring hooks, knobs and hangers- as Madrid-based designer Octavio Asensio has come up with some quirky solution for your wall decor. The designer has created eye-catching geometric wall hangers collection called Gancho.
This eccentric wall hanger collection is designed to add fun element to interior of your room, besides being functional. Just like regular hooks and knobs, these unique wall hangers can be fixed onto the walls. However, these miniature units can be uses for ornamentation as well as practical purposes.
You can use these to hang your clothes, scarf, hat, handbag or simply to spruce up your tedious walls with a unique touch. These tiny units come in various shapes such as triangle, cube, hexagon, etc. Therefore, these can be used as single or multiple units for enhancing appearance of your interior, meanwhile serving as eccentric wardrobe section.
Both black and gold colored tiny hangers are designed like small pieces of jewelry for walls of your room. These miniature wall hangers are ideal for any space of your home from living room to bedroom. You can order them on request from the designer's official website to jazz up your wall decor.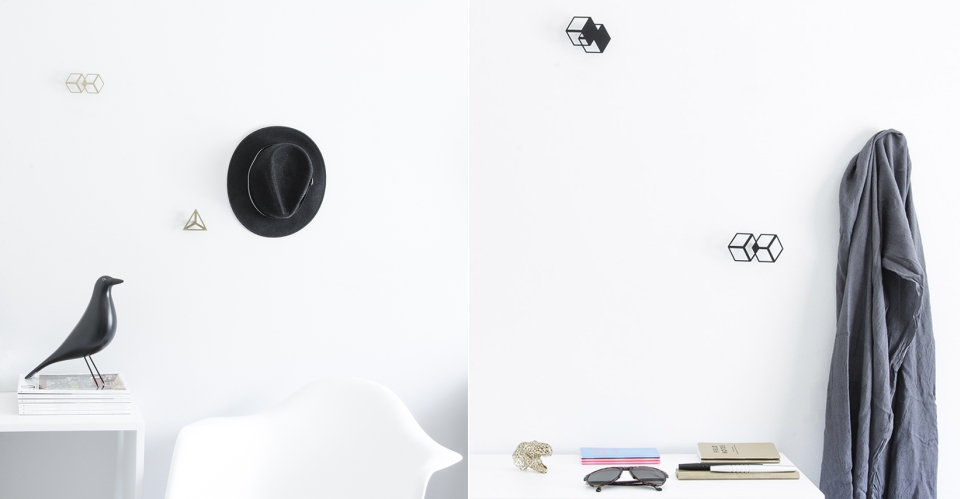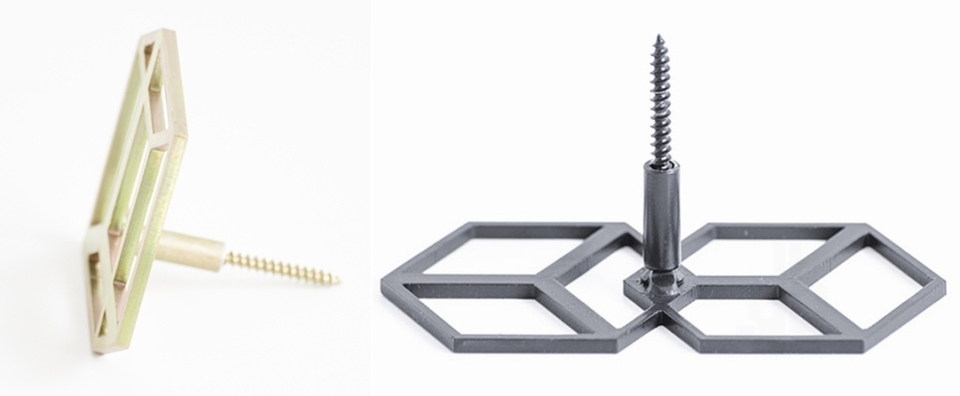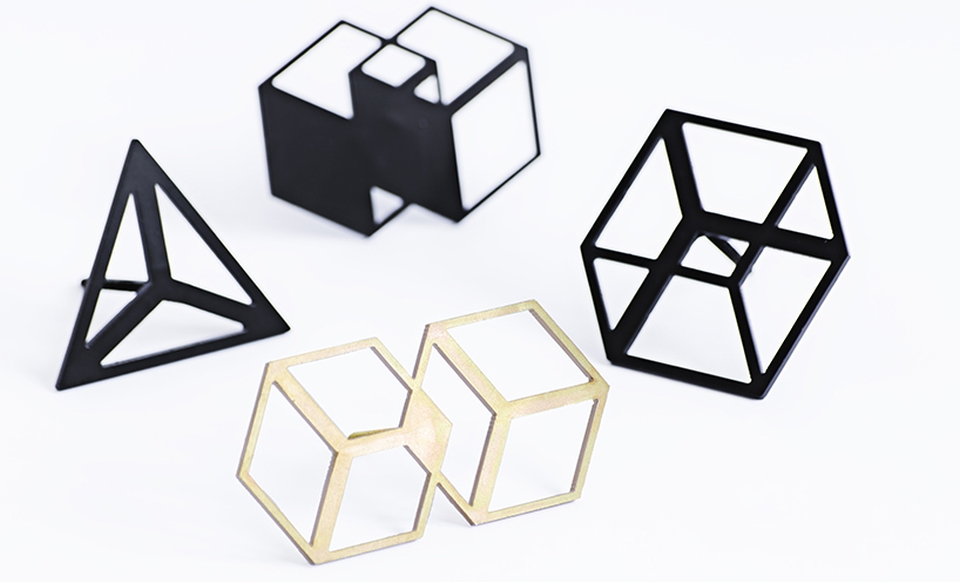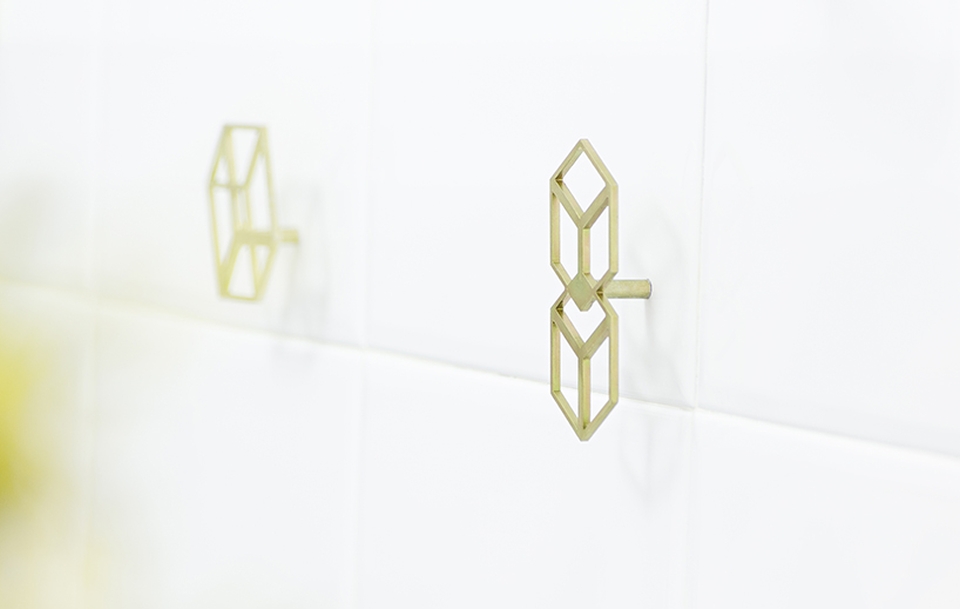 Via: DesignMilk