Kimberly Koh, a Singaporean designer, brings to the fore a carefully designed, innovative coffee table named "Limit" that challenges the basic rules of geometry. The table is combination of contrasting wood tones blending beautifully with triangular panes, giving it an asymmetric and independent look.
Made using wooden flat triangles, the Limits table has smooth joints and edges that provide it a sleek and edgy appearance. The table with wood veneer finishing is cut from single sheet of plywood and is assembled with minimal joints. The middle compartment is removable to help create a flexible design for users. Minimal joints give the user freedom of easy assembly.
Kimberley Koh, a B.A. student at the Florence Institute of Design International (FIDI), who has experience in the field of furniture design, design development as well as the final manufacturing process, has plans to bring the Limits table in production as a limited edition unit with the help of Florentine Fabricator and Wood Arredamenti Fiorentini.
The Limits with groundbreaking design and minimalistic approach definitely gives the table capacity to change the way we see and use a furniture item.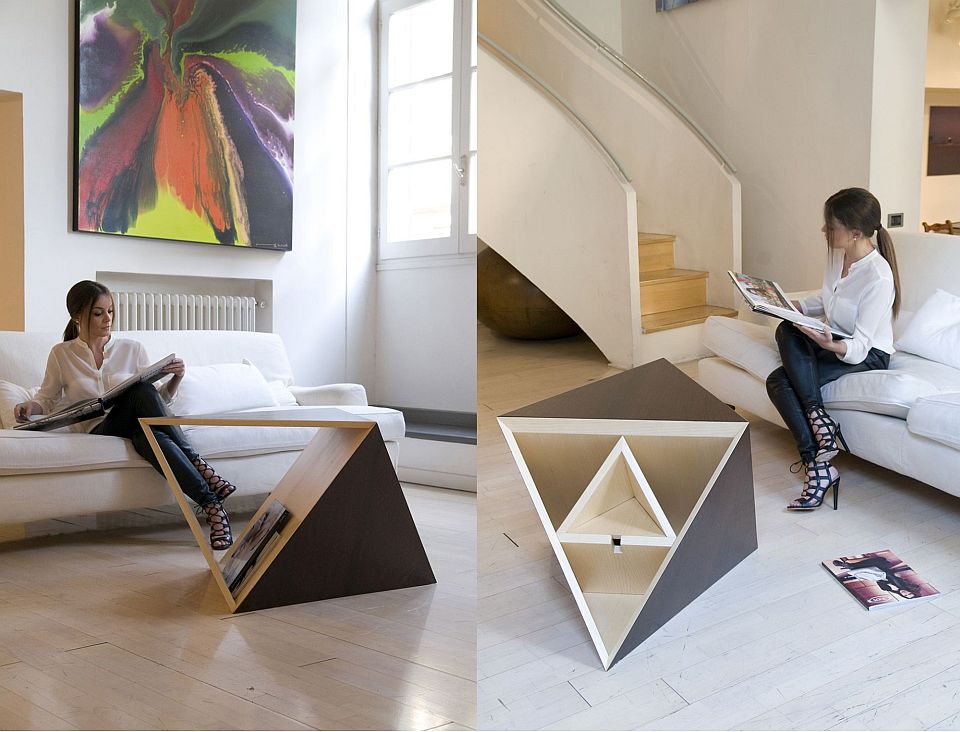 Via: Mocosubmit