As far as styles go, few come close to the breezy nonchalance of boho-chic at its relaxing best. Boho; a word that is short for bohemian finds its origin in French. It essentially means 'gypsy' and the style definitely finds room in a vibrant gypsy lifestyle. At its heart, Boho is a style that is free-spirited and unshackled. Your contemporary decorating and design norms do not apply to this beautiful interior filled with a personality of its own. It has a certain artistic flair about it that is unmistakable. Above all, it feels unique and perfectly reflects the personality of its creator – the homeowner.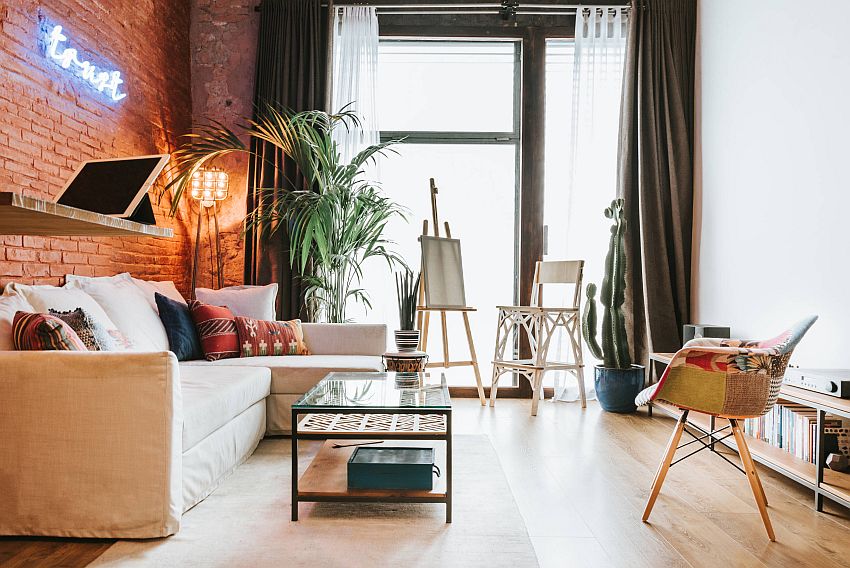 Even for the untrained eye, you can easily discern the order in all the eclectic mix brought in by boho-chic. It feels brilliant and yet soothing at the same time – a bit like walking into a lovely natural retreat that is filled with pops of bold color and splendor. A mix of the fanciful and the mundane, boho living rooms are currently a hot trend that seems to be cutting across seasons and regions. From the modest to the magical, here is how you can create your own dashing boho living room:
Keeping Things Simple
One of the first tricks to creating a charming boho living room is to keep your decorating choices simple and smart. You do not have to splurge a small fortune to make this style transition. With boho-chic style, you will be able to add different layers of eclectic décor pieces and bright artwork over a period of time. So it is best to start off simple and keep the backdrop as neutral as possible. White and light gray are the obvious choices here with furniture in neutrals adding to the mix.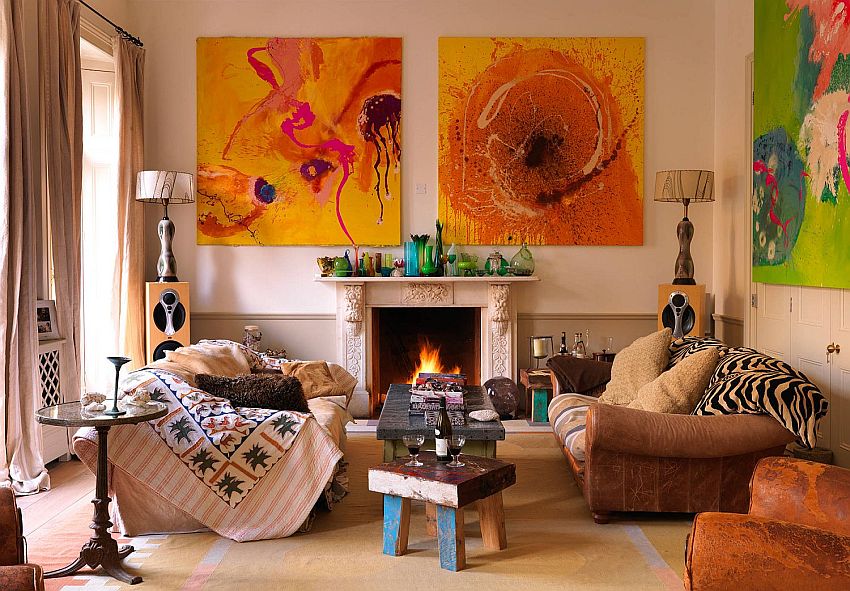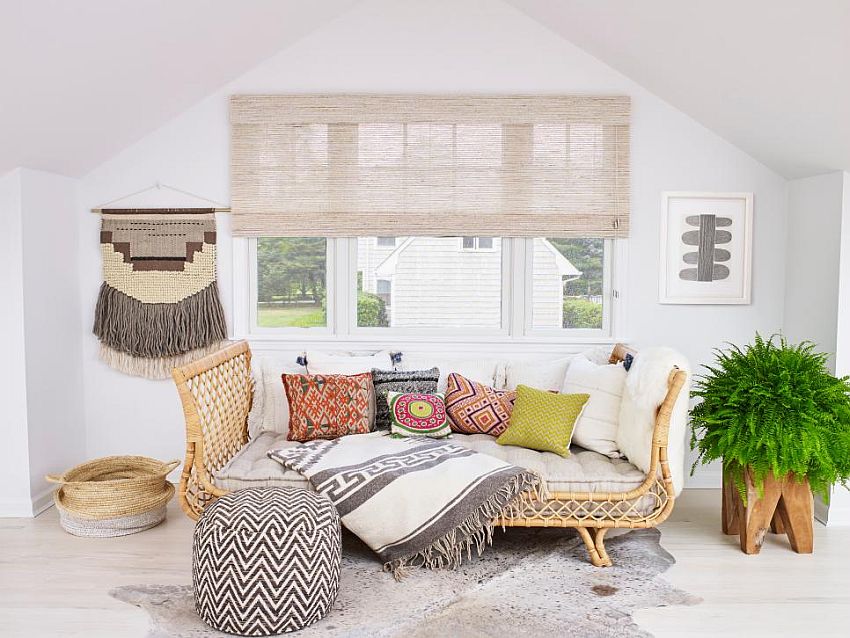 Create Your Own Style
Boho-chic living spaces allow you to add plenty of personality to your home and do not confine you to any single, pre-determined path. The idea here is simple, you can mix trendy furniture pieces with local flea market finds, bespoke accents, and custom wall art to truly showcase 'who you are;' rather than just confine to mundane decorating formulas. You can also mix pieces from different countries, origins, and regions as this is a style that is all about the 'gypsy-inspired' look.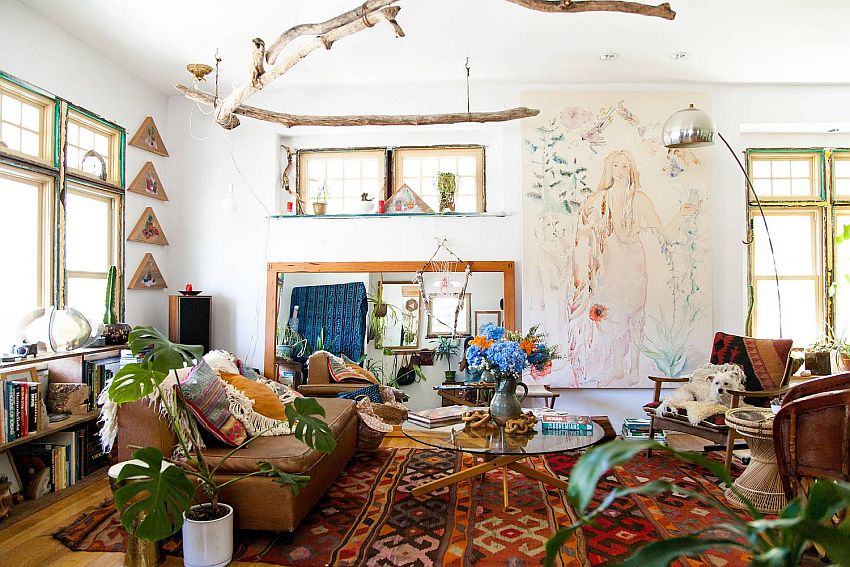 Global Touches and Mediterranean Pizazz
Yes, boho living rooms are all about a brilliant blend of 'global touches'. But that does not mean you conform to a monotonous standard of mundane interiors. Apart from those lovely Chinese wall art pieces, Persian rugs, local finds from your nearest market, favorite artwork, and all those collectibles from your many trips, it is also good to add a healthy dose of Mediterranean pizazz to it all. Be it those Moroccan lamps with intricate design, an ottoman with Mediterranean influences, or throw pillows with plenty of patterns, Mediterranean and Moroccan styles sit well with boho-chic.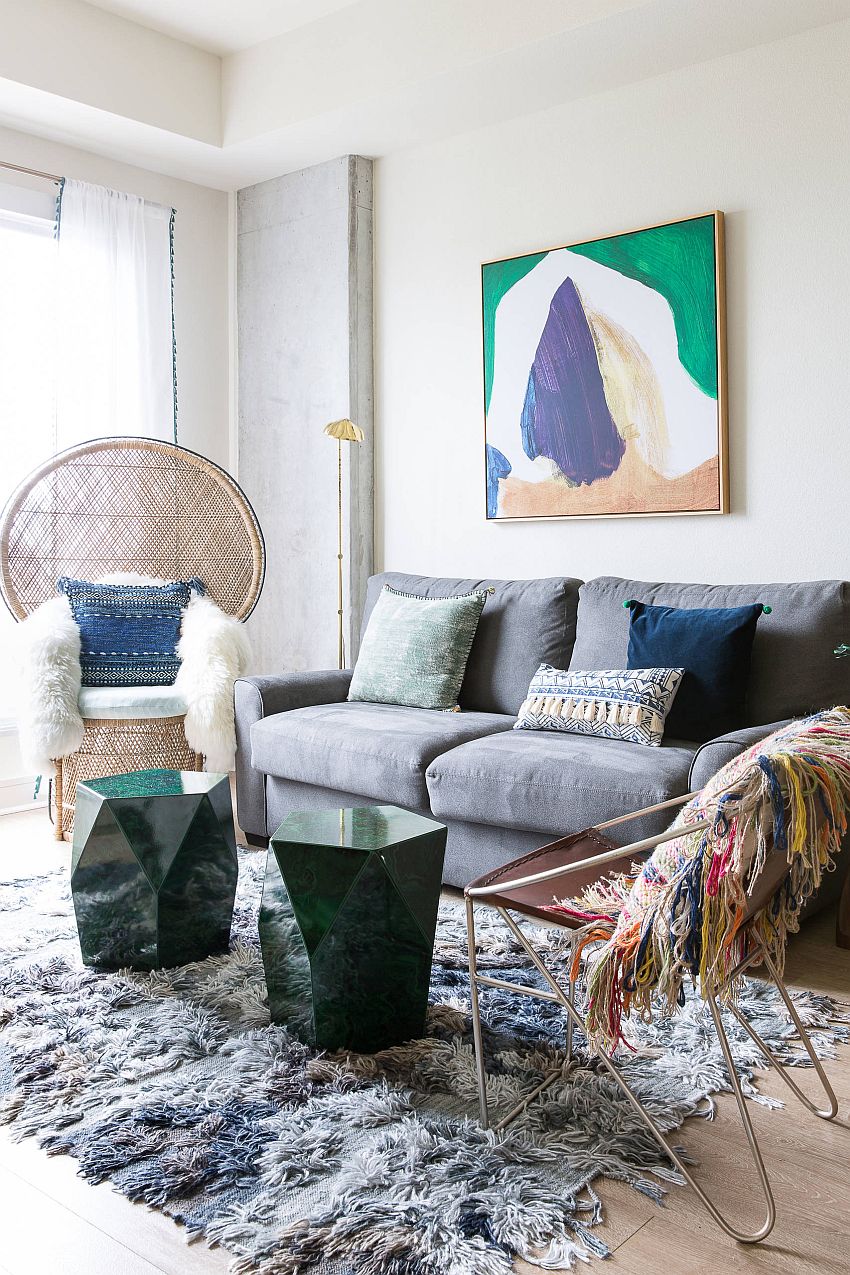 Just not Vogue!
Do not opt for living colors and décor choices that are influenced by seasonal and yearly trends, if you wish to go down the boho route. This is a style where you make up your own rules and trends as you go along. Put comfort and an expression of your 'personal taste' ahead of all else. If you love throw pillows instead of a large couch, so be it! If illuminated wall signs tickle your fancy, then get them by all means. Be spontaneous and experiment!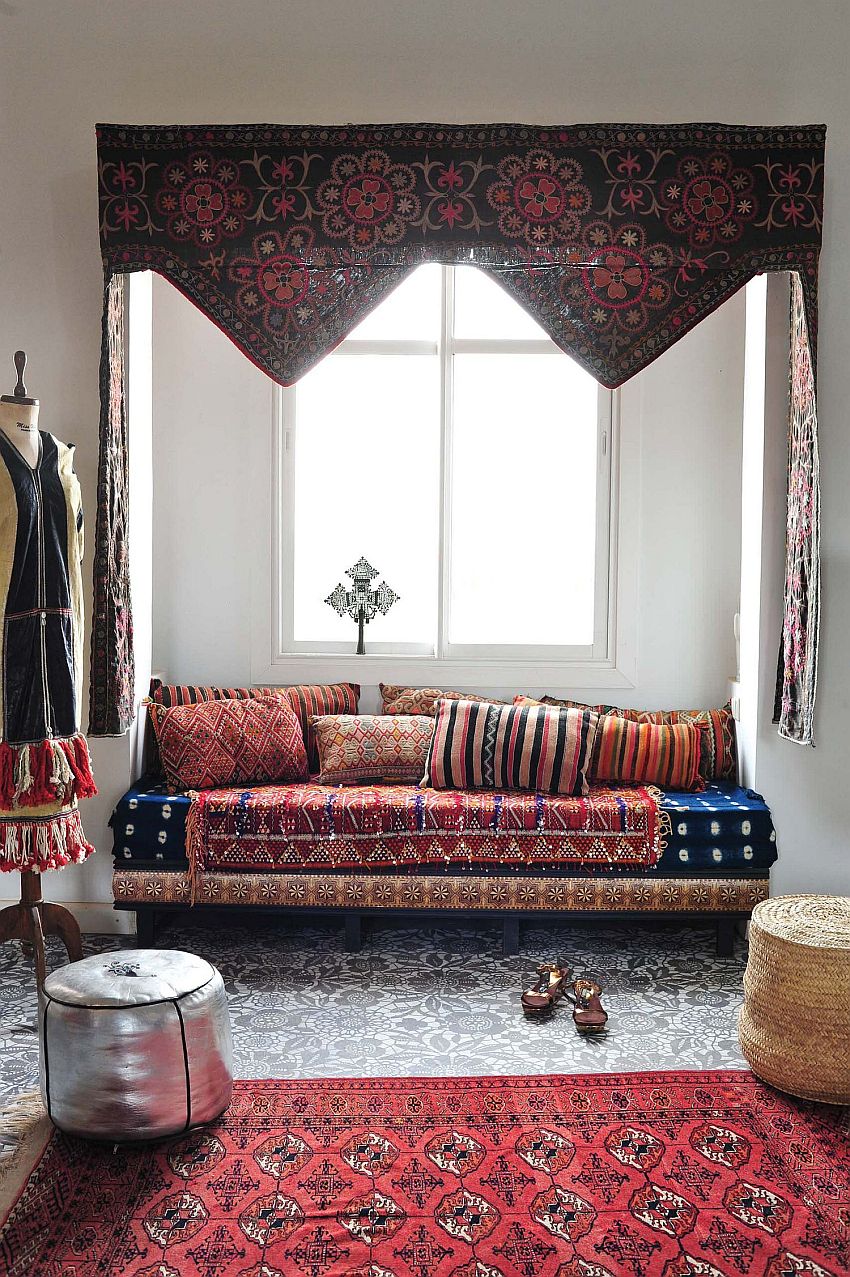 Also Read: Your Guide to Creating the Perfect Japandi Style Home
Celebration of Texture and Pattern
There is a reason why additions like the Moroccan lanterns and Persian rugs do so well in the boho-chic living room – it is an environment where pattern and textural contrast thrive. Do not shy away from floral throws, striped rugs, brick walls in the backdrop, and a whole lot more. Of course, you want to be sure that you do not venture beyond boho and go down the eclectic path in the living space.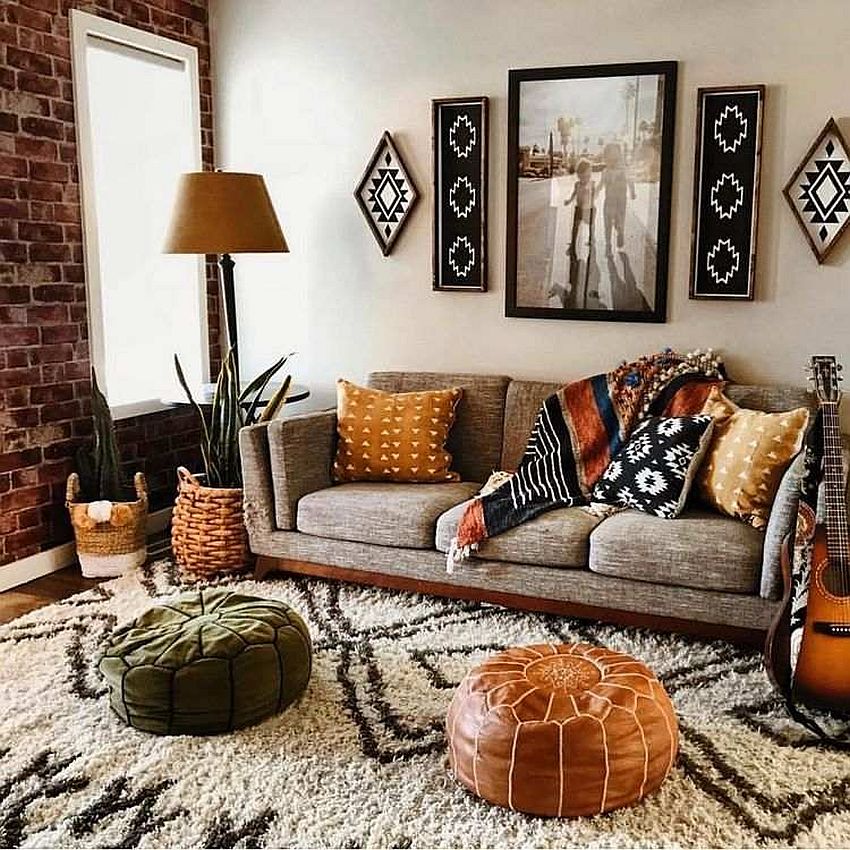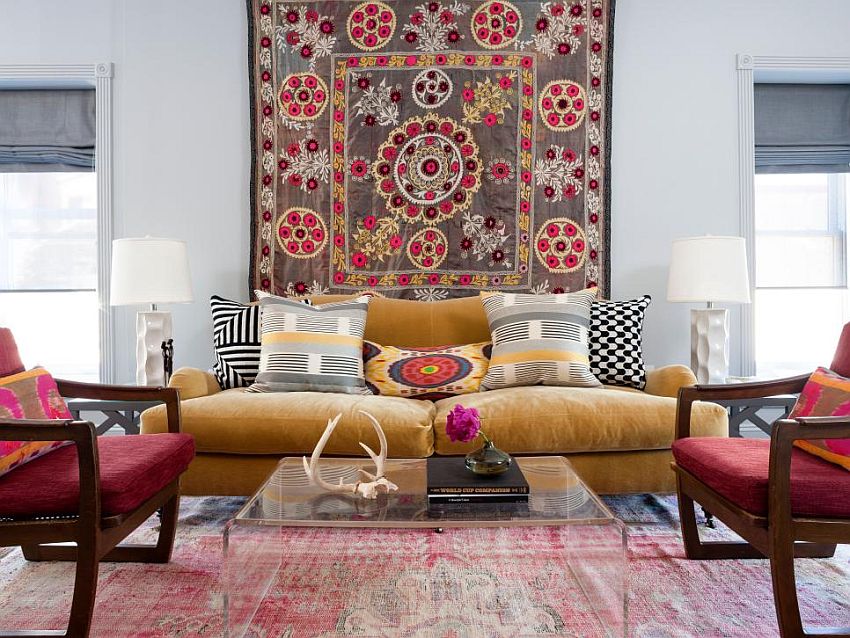 Eclectic and Vintage
This is where you can truly give your DIY skills a chance to blossom! Add eclectic, upholstered, and vintage pieces to the living space like that upcycled trunk coffee table, a vintage find in the attic that might be otherwise out of place in the modern home, or a DIY shelf just hovering in the corner. It is time to get inventive!