Barbie has been girls favorite fashion doll since 1959 and continues to cast its mesmerizing charm on young girls even today. If you're one of those who adore Barbie and looking forward to spend vacation in a girly style, then you can book yourself the luxury Barbie-themed suite in Hilton Buenos Aires, Argentina. It is a fascinating treat for eclectic girly travelers and for those who want to surprise their young daughters with luxury of living in the dream house of her favorite doll.
Hilton Hotel teamed up with toy maker Mattel ten years ago to create the world's first Barbie-themed hotel room for a trial run to attract young girly travelers and reopened again in September 2014. Décor of the room is inspired from Barbie's dream house, which is covered in flushed pink throughout.
Inside the room, you can find a 32-inch TV showing Barbie films on a loop, fluffy pink slippers, a pink catwalk leading to a full length mirror, Barbie wardrobe, a 32-inch TV showing Barbie films on a loop and lot of Barbie dolls are adding up to the décor. With all these luxuries and facilities, the room's per night rental rate is US $179, which means only filthy rich can afford it for their young daughters.
The hotel even features a huge shoe of Barbie in the lobby and provides a special check-in for children. If you don't want to share your darling daughter's room with pink and magenta walls, then an adjoining room service for mum and dad are also offered by the hotel. Unfortunately, the room is already booked until 2015 if you're hoping to spend this Christmas in the Barbie's world.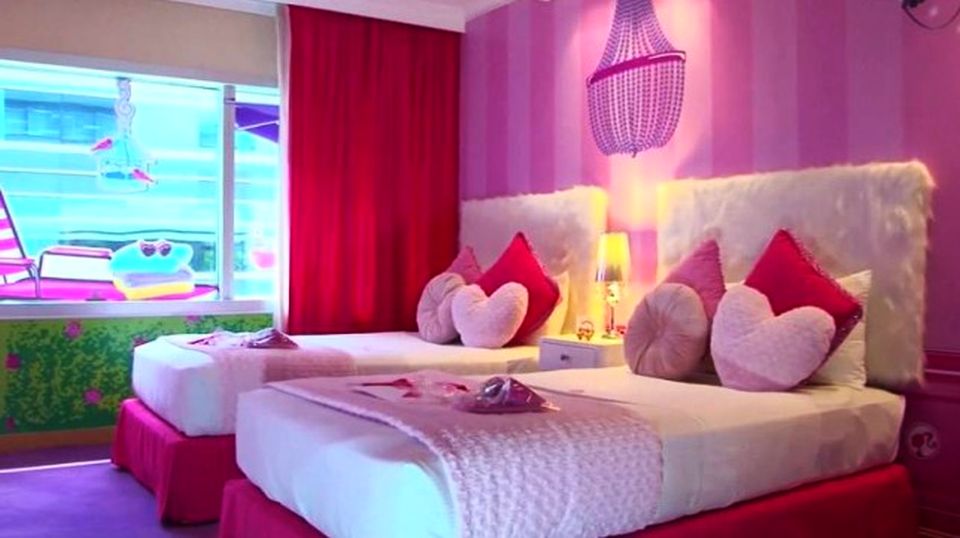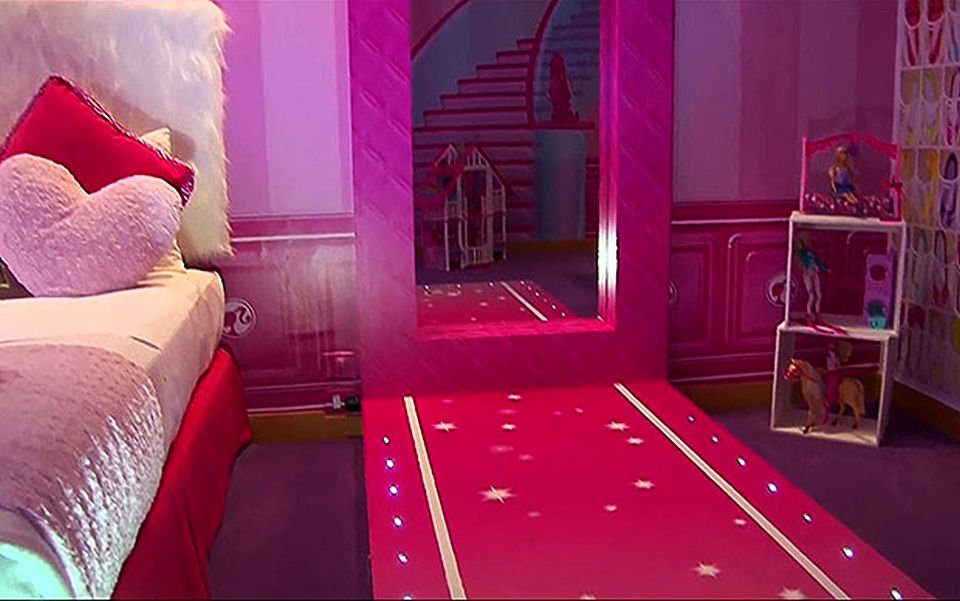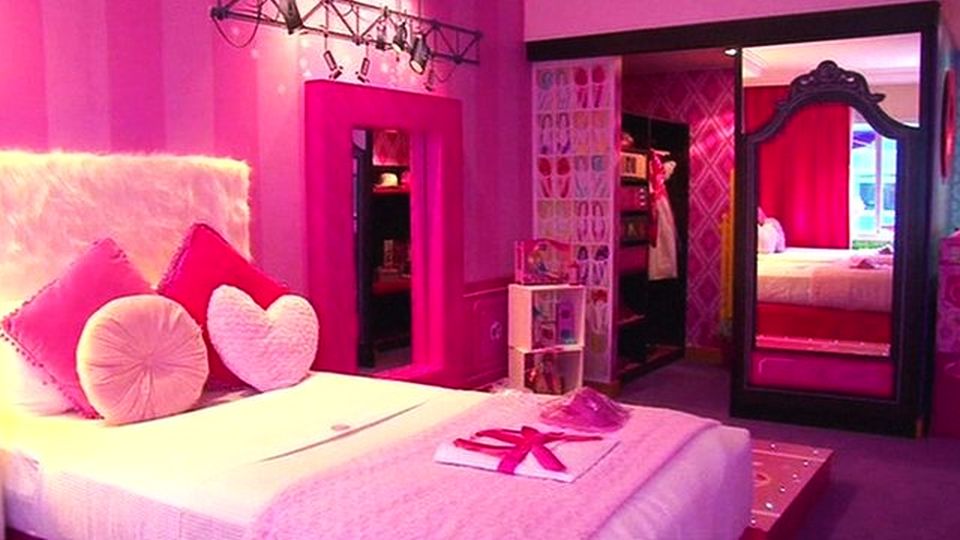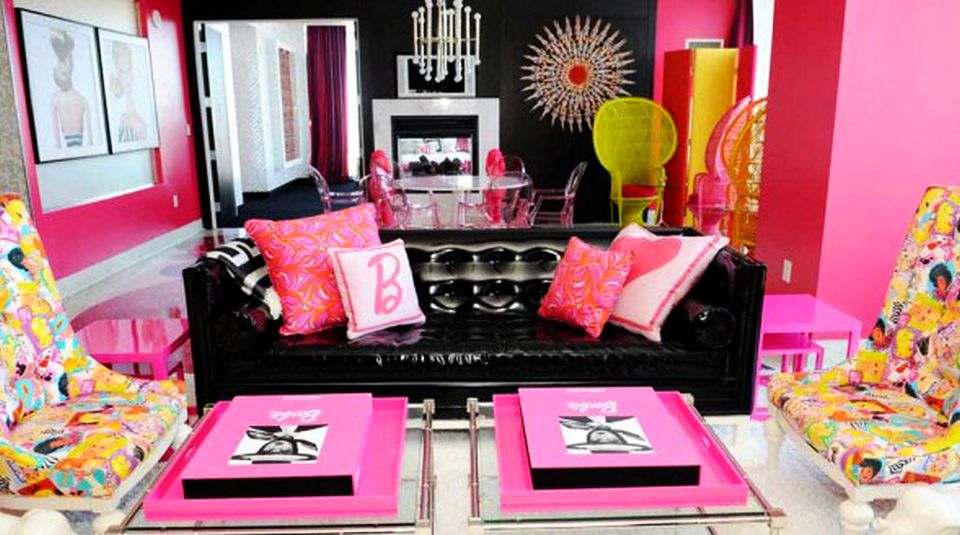 Credit: CNTV