Japandi: for those not too well versed with the latest trends in the world of design and decorating, it would seem like something out of a fancy restaurant menu. And we wouldn't blame you for that either. Seems like the trans-Atlantic and trans-Pacific ideas that are currently dominating the US design scene also bring with them a whole new and exciting world of vocabulary. But you need not be overwhelmed with these new ideas as we at Homecrux are more than happy to decode the nuances of styles like Japandi while giving you key insights into the way in which you can work the style into your own, contemporary home.
For starters, Japandi, as is a decorating style, has been around for more than just the second half of 2021 and 2022. But its spurt in popularity feels much more spontaneous with every home around the globe embracing a wood and white backdrop, opting for simplicity over flowery pattern and veering towards things that are both sustainable and nature-centric.
As we go along today's journey through the world of Japandi decorating style, you will easily notice how each of these individual elements play into the overall scheme of things that turns Japandi into a must-try trend of 2022.
What is Japandi?
Simply put, Japandi is a style that is a combination of both Japanese and Scandinavian styles at their elegant best. Even for those not too keen on design, it is easy to notice the many similarities of these styles originating from vastly different worlds. Both are built on a fabric of simplicity, sustainability, and warmth that feels both minimal and magnetic.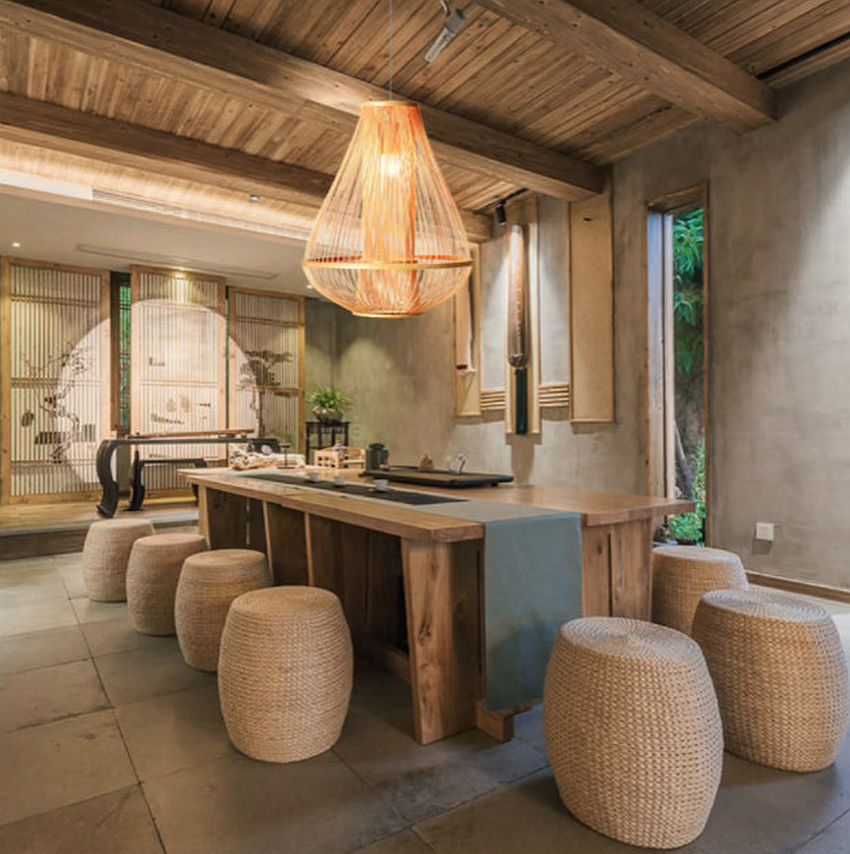 Scandinavian style in the last few years has introduced the concept of 'hygge' to the western world. For the uninitiated, hygge is a design principle that focuses on the inherent warmth and inviting appeal of an interior by taking away the excesses. Borrowed from Danish culture, Hygge turns your home into a much more pleasant and livable setting.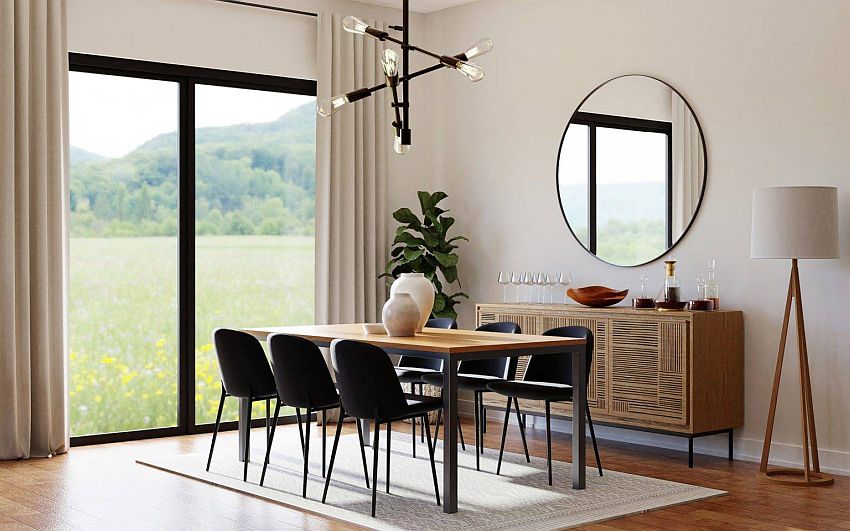 Japanese style on the other hand has shed light on 'Wabi-Sabi' as the key element of home design. It is the ideology that celebrates imperfections in the world around us and does not force homeowners to create unrealistic, picture-perfect settings that are uncomfortable to live in. Combine the warmth of hygge with the rugged beauty of wabi-sabi and you have all the basics of Japandi design in place.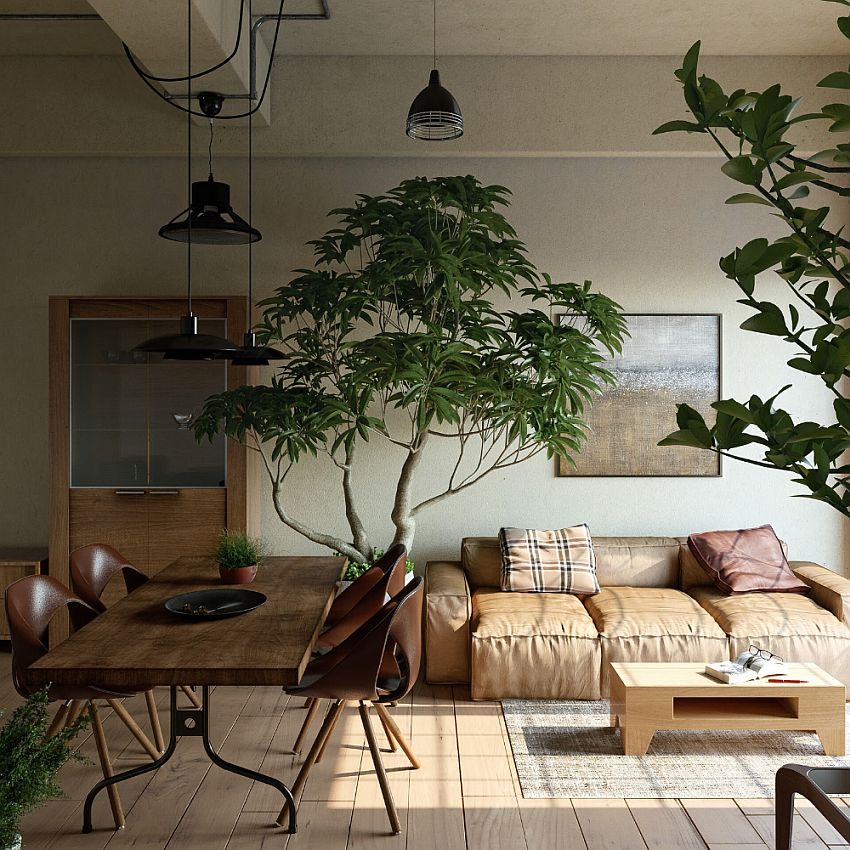 Key elements of Japandi
Before delving deeper into Japandi style, it is important to remember that there are a few basics you just cannot miss when employing the style. Start with a backdrop that is draped in warm neutrals. This keeps the backdrop minimal and unassuming even while ensuring that it is not impersonal and distant. Minimalism is an important part of Japandi style and de-cluttering your home as part of spring cleaning makes it easier to embrace this style.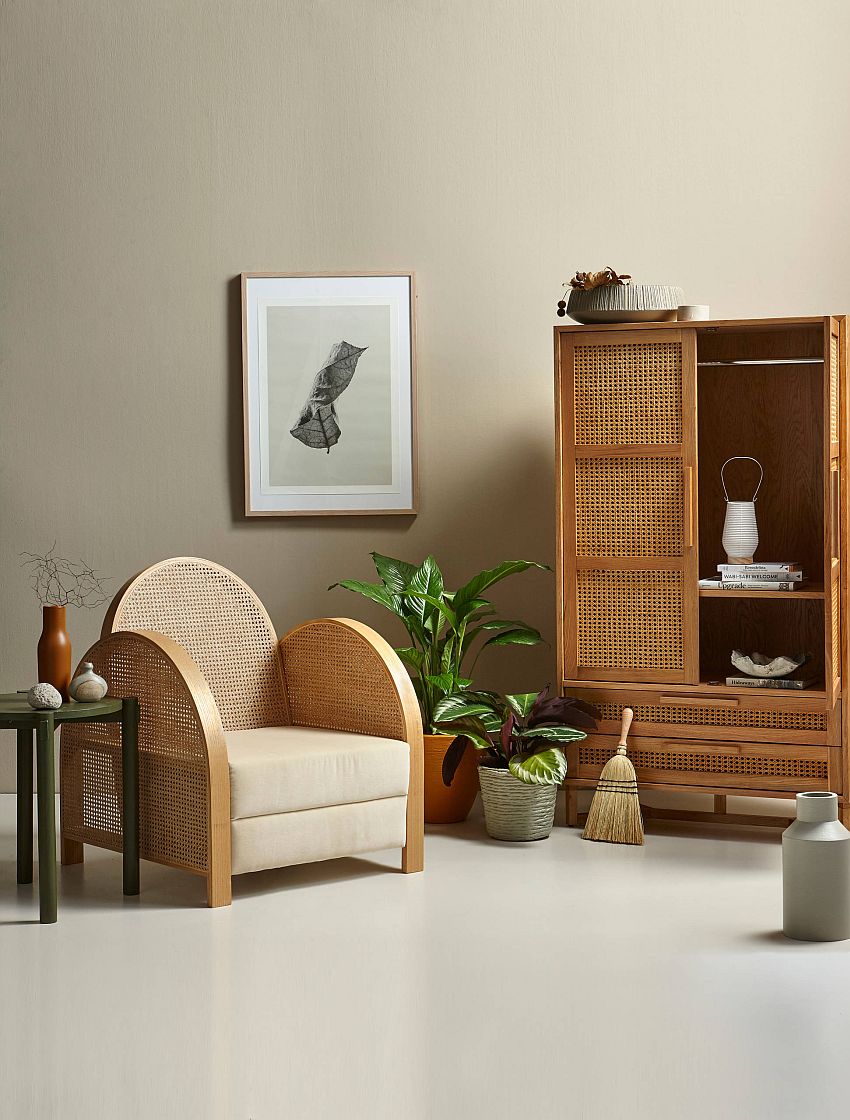 Once you have a lovely, unassuming, and clutter-free backdrop in place, then think about adding furniture pieces that are unique, smart, and preferably hand-crafted wherever possible. Natural materials and décor in materials like bamboo and rattan also help immensely. Add to this simple, straight lines both in terms of finishes and furniture. Accentuate certain key features in room using bright accents while keeping the rest of the backdrop as neutral as possible.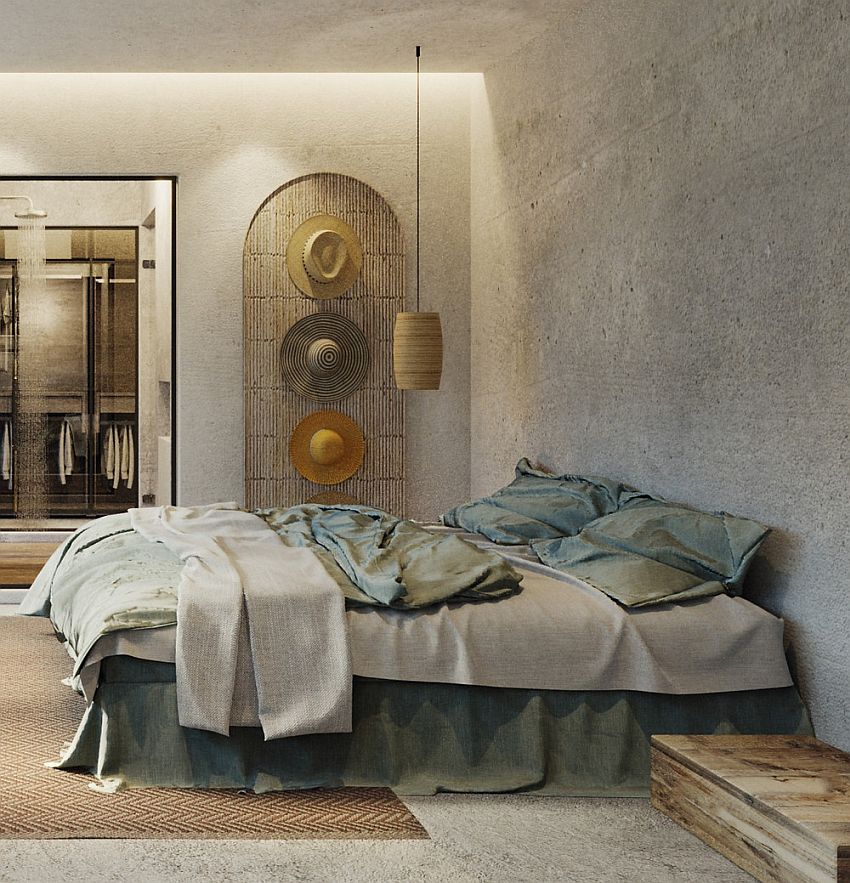 Functionality is another essential aspect of Japandi and one that ensures that it is much more than a look that focuses on aesthetics alone. Combine this smart functionality with a dash of greenery for the perfect look.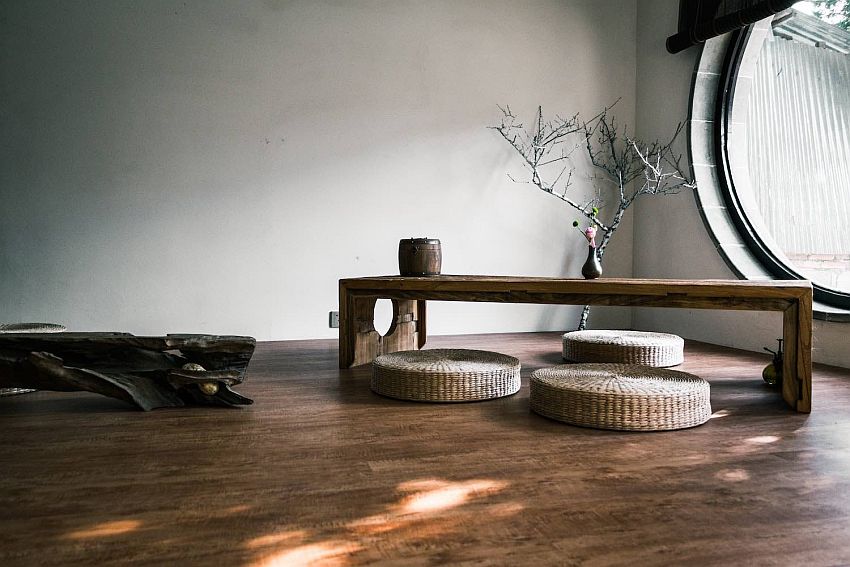 Japandi Living Spaces and Bedrooms
Many of the key factors shaping the style remain the same no matter which room of the house Japandi adorns. In the living rooms, it is the backdrop that is the most important with beige, warm grays, and earthen colors inspired by nature that are preferred to brighter hues. White also works well in Japandi living space; with open-plan settings requiring a more uniform, yet flexible backdrop. Layer this with curated furniture pieces in wood, a bright area rug to delineate space and warm lighting for a beautiful and engaging living space.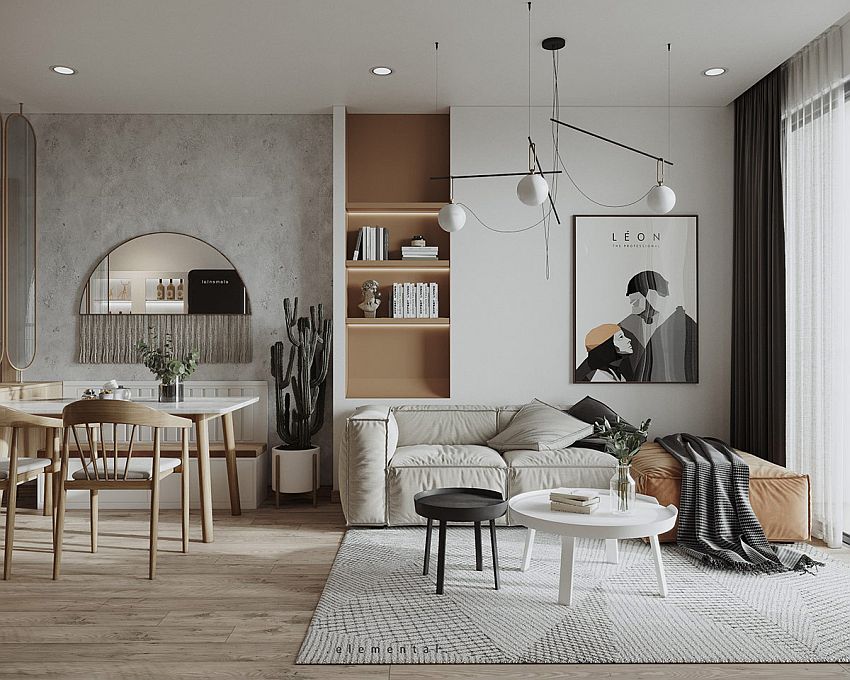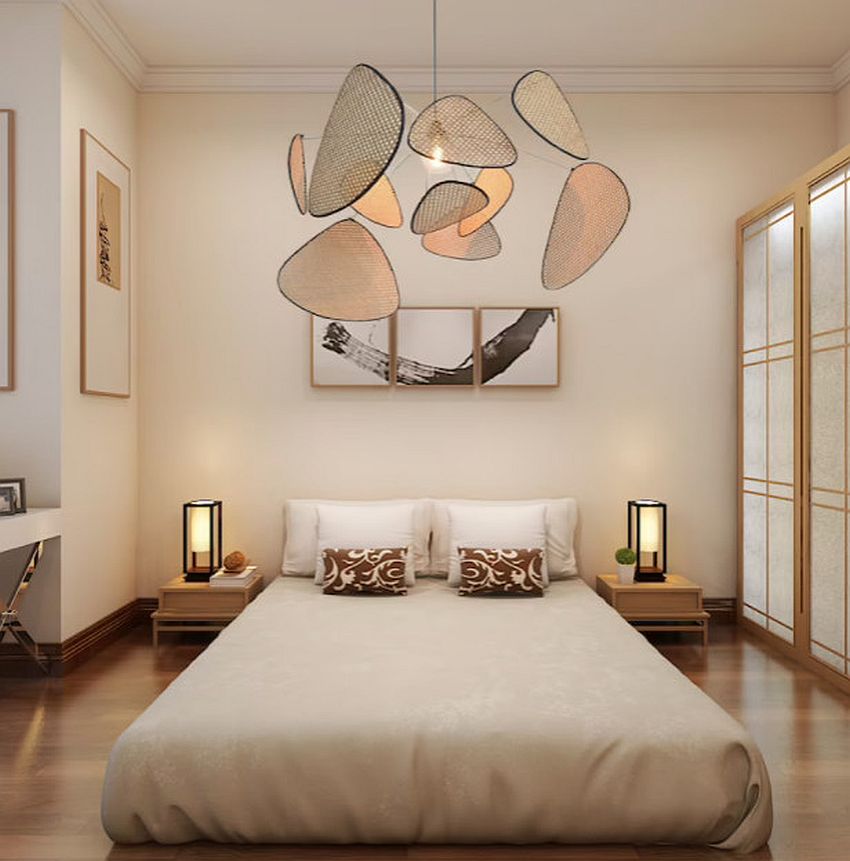 In the bedrooms, we suggest you swap out your old bed in favor of a platform bed with wooden frame for the perfect focal point. Add a dash of greenery with indoor plants and ensure that the bedroom feels more tranquil rather than busy. Try to do away with electronic devices in the room and create a seamless transition between the bedroom and the bathroom. Comfortable but understated textures and furniture with high-quality craftsmanship take this style to an entirely new level.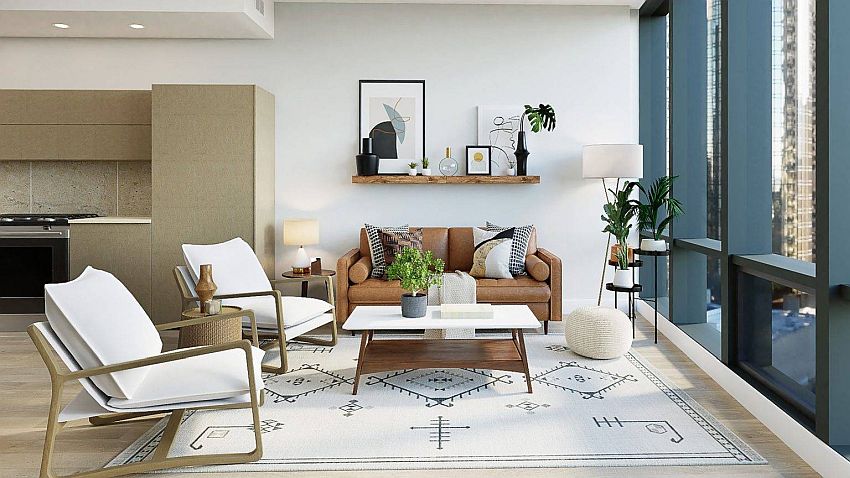 So, are you ready to embrace the Japandi revolution?