As a response to the question "Why does Nordic furniture design lack ornaments?" Copenhagen-based designer Ellinor Ericsson has come up with a colorful set of gigantic furniture including sofa and armchair; both featuring fun cross-stitch patterns.
Most people feel that Nordic furniture designs don't have any interesting ornaments and colorful patterns. Therefore, she decided to create a vibrant cross-stitched set of furniture, which will add playful touch to contemporary Nordic designs as well as urban interiors.
Ericsson said in an interview,
The balance between purity of style and decoration, where the inspiration was the reverse; the construction materials are Nordic and the shape is rococo. The ornament is inspired by rococo but the cross stitch stylish Scandinavian. And the craftsmanship brings them both together.
Both armchair and sofa elegantly blend Rococo elements and Nordic designs to form attractive Scandinavian-styled furniture. The colored cross-stitched patterns have been woven into the birch wood frame, providing innovative and whimsical layout to ordinary furniture.
The stitching is made from bright colored wool to give funky makeover to wooden frame. A vivaciously bright pattern on minimal wooden framework beautifully combines traditional and modern styles to match with today's contemporary interior design. Both these furniture pieces brilliantly manage to blend modern designs with offbeat decoration, giving whole new dimension to household furnishings.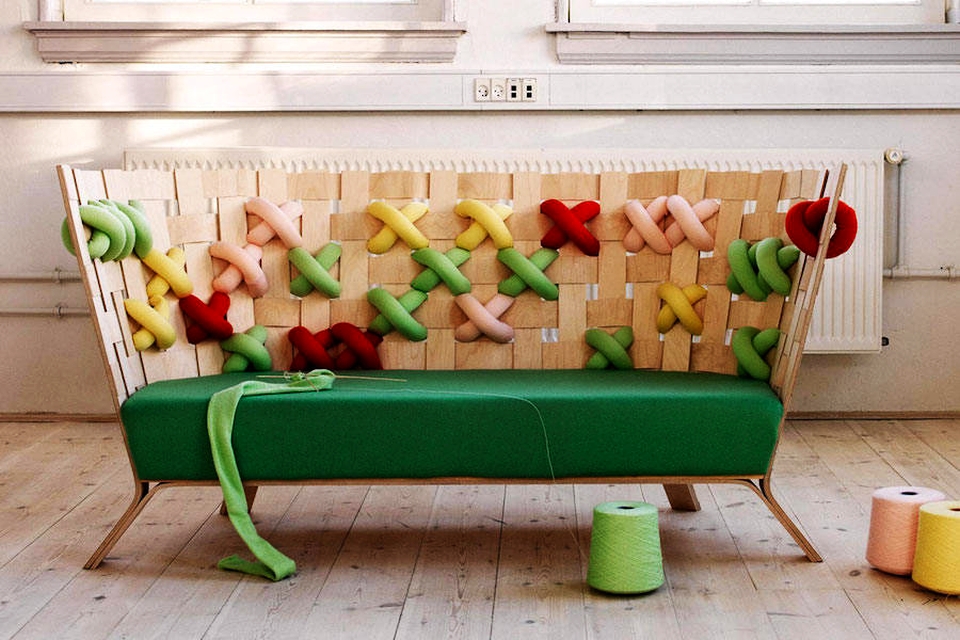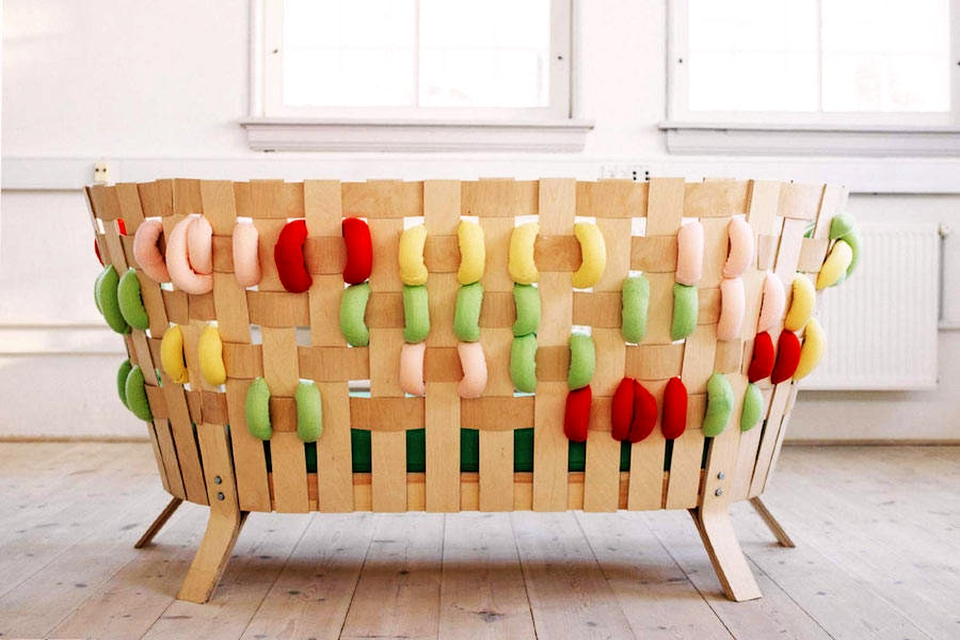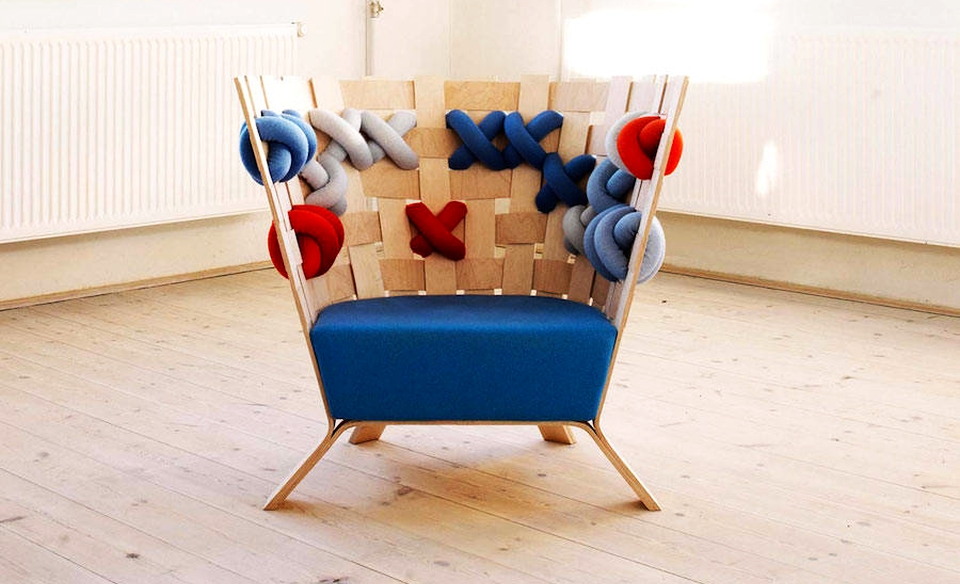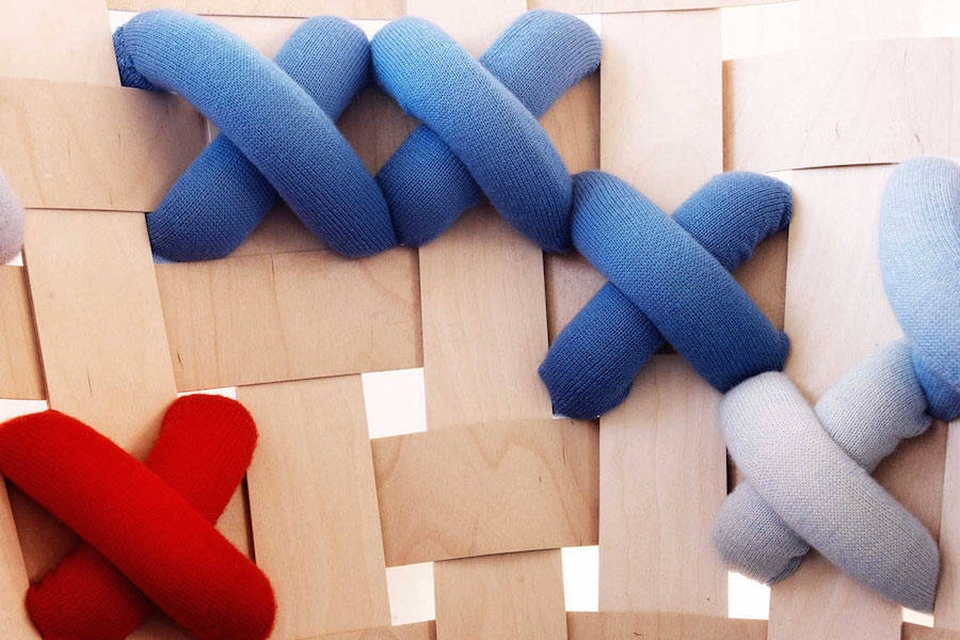 Via: Fubiz