The New Year is a great time to shake up things a little bit in your abode – whether it is something as trivial as organizing your closet or a huge step of updating the interior design altogether. According to the experts and interior designers, 2022 will witness many popular interior design trends that we have seen in recent years, with a dramatic flair for creativity.
The year 2022 will bring a lot of changes in home décor trends ensuing the challenging times of the pandemic. With nothing to predict normality yet, let's just say that things will be perfectly imperfect in the New Year. The 2022 trends will highlight the beauty of the proportioned, uneven or unbalanced entities, finding humble beauty in impermanent old, worn or incomplete effects.
After studying various opinions and industry predictions, we have rounded up the top interior design trends that will be ruling 2022 in style. So before you start introducing some changes in your home for the New Year, take a look at these fabulous trends.
Black and Green to Dominate Color Palette
Even if you don't like the color, you can't deny that black has long been a favorite in home interiors and 2022 is going to be no different. The sleek and modern-looking shade compliments many other colors in style. The 2022 color palette will feature black for small, punchy and powerful doses all across the home. Experts say that black will dominate window frames, trim, doors, cabinet hardware, door frames and faucets.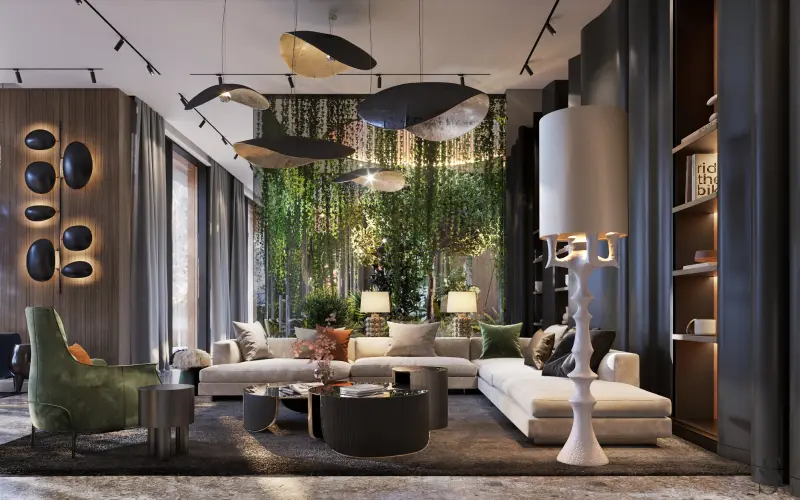 Along with black, shades of green will be ruling the next year. Various green hues will be used in home décor, adding a colorful luxurious touch and a change of scenery. The neutral and soft variants of green will evoke a sense of calm in your home, whether through paint or décor.
Pantone Color of The Year 2022, Very Peri is also likely to be seen throughout the coming months. This lively periwinkle blue tint with a bright violet red undertone will inspire ingenuity and creativity. Moreover, soft pastels and bright earthy tones will be popping here and there in 2022.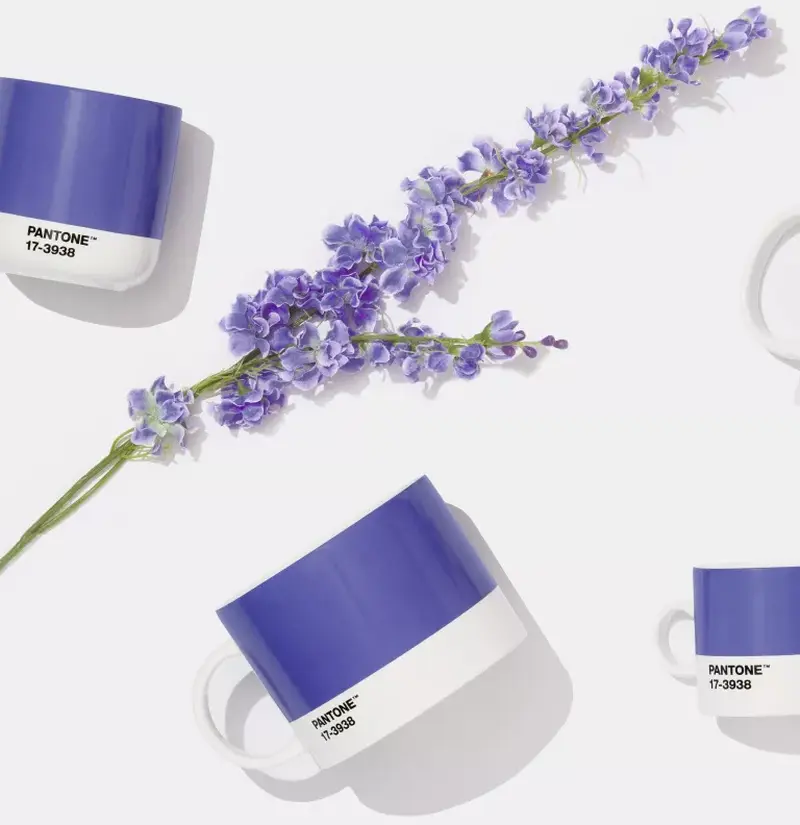 Biophilic Design Returns
People have found calm and sense of belonging with their houseplants during the trying times of the pandemic. Biophilic design represents the human desire to connect with nature through plants and we will see an increase in the elements of the great outdoors inside living spaces.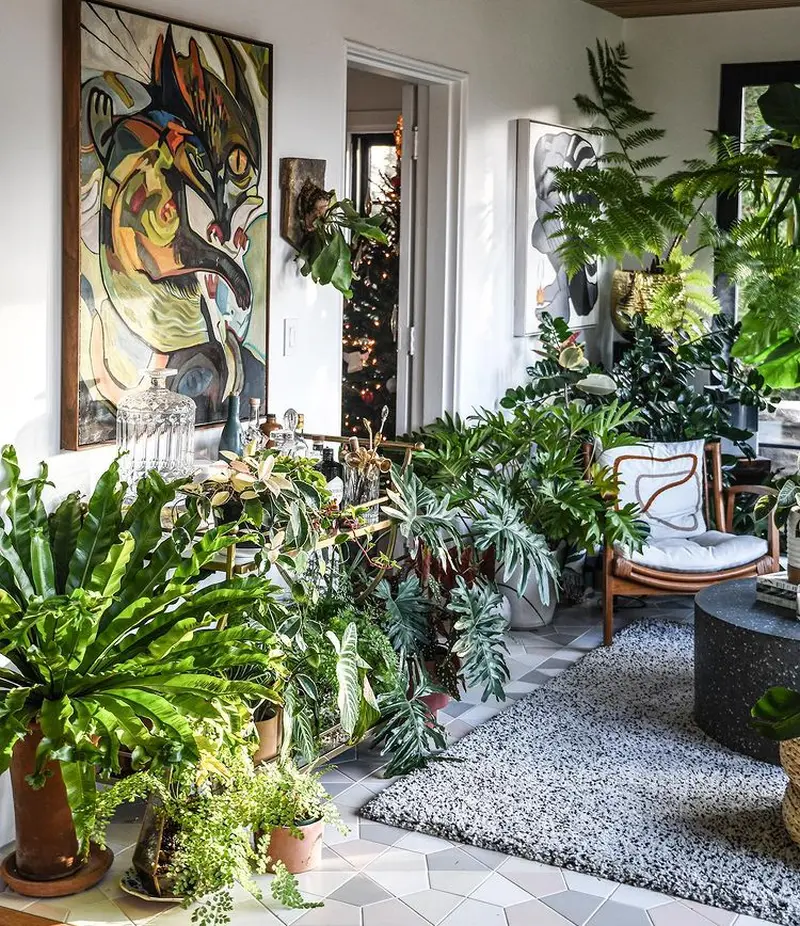 The director at Whitehall Interiors, Sara Ianniciello said that wellness has become increasingly important and due to the calming effect of the indoor plants, living walls and hanging plants are going to be huge in the coming months. Interior designs will be creating calming environs through natural lighting and ventilation, including plants and a visual connection with nature with large windows.
Maximalist Print and Patterns
Don't you ever get bored with plain, unexciting, bland colors? If yes, then 2022 has brought back a maximalist approach to your interior design to make it more stimulating and creative. The New Year is supporting maximalist prints and patterns, with people craving for depth, richness and materiality in their homes.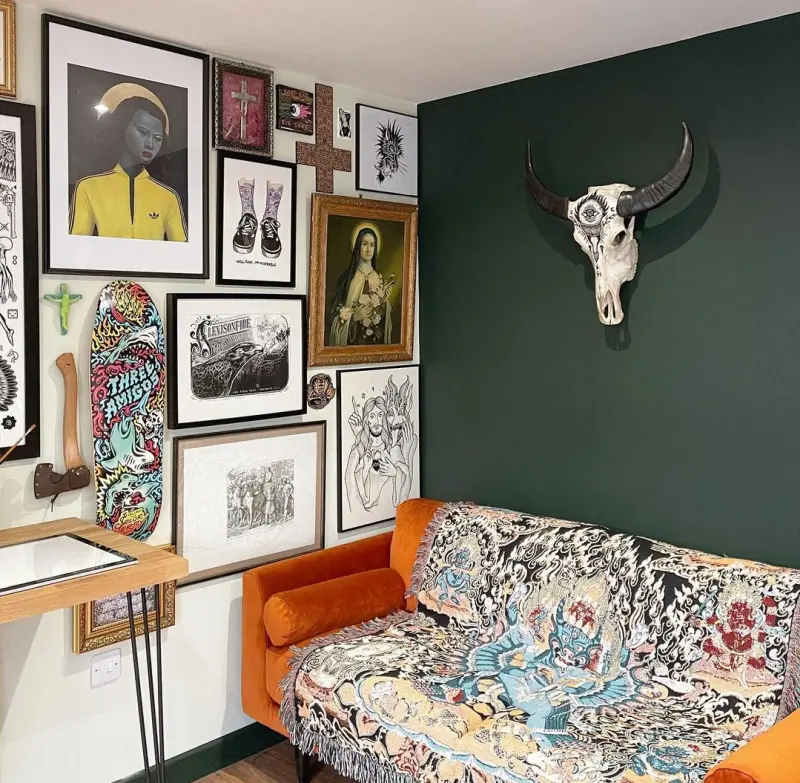 Monochromatic neutrals and minimalism with take a back seat as people will experiment with warm, bold and vibrant interiors. As per experts, the coming months will see more jacquard and textured prints, lavish wallpapers, pleated and patterned lighting and rich textiles along with piping, trim details and fringe.
Natural and Neutral Materials
Materials such as cane, wicker, grasscloth and rattan are having their moment for the past few years and are likely to go strong a couple more. These natural materials work in all sorts of spaces owing to their classic appeal that brings calm, warm and casual design vibe.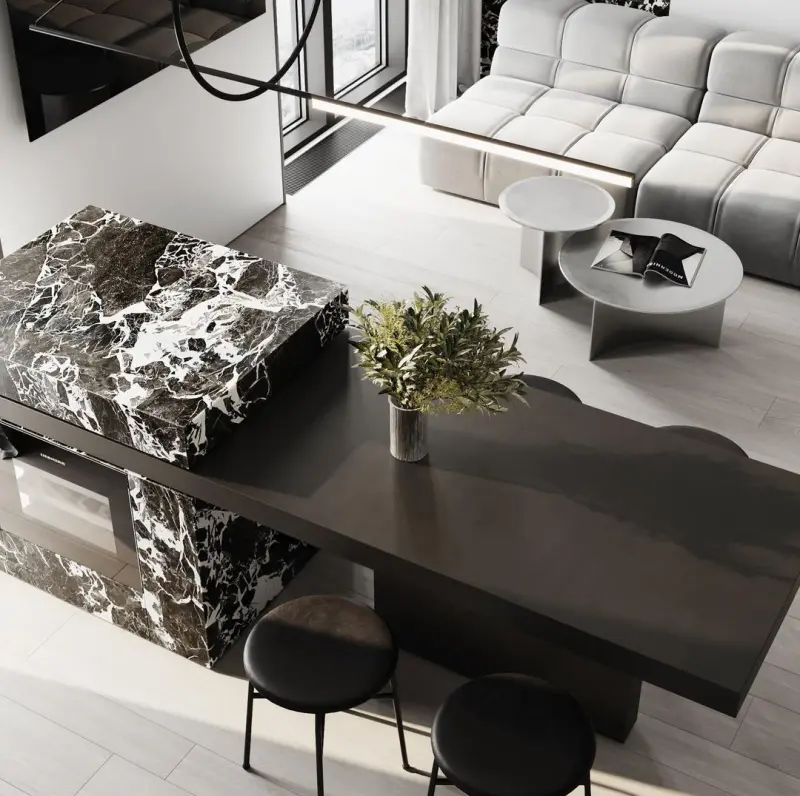 Natural stone is also going to reign the next year with a resurgence in natural surfaces, with stoneware, terracotta, marble and travertine being used across the home. Furniture and décor accents in natural, neutral materials can create a natural look that will add a raw depth, soul and visual intrigue.
Sustainability Stays Put
Sustainability is an excellent trend that has become increasingly important with society shifting toward more eco-friendly lifestyles. With sustainability in mind, the interior trends will utilize more natural, recycled and reclaimed materials for the long-term health of the planet.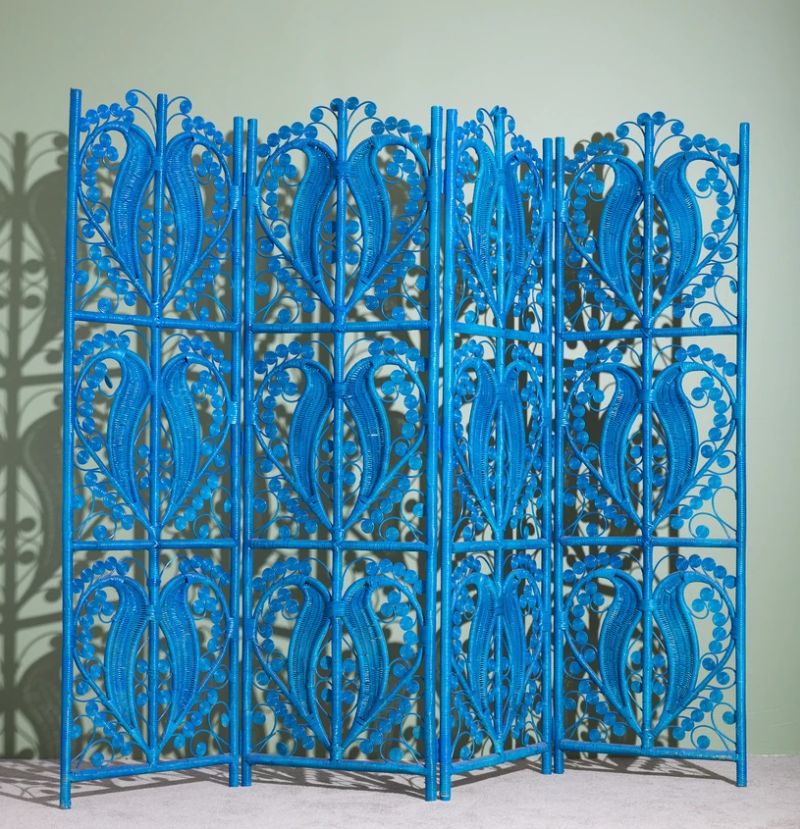 Organic materials have become more prominent and will remain so in the coming months too. There will be a move toward furniture items with reclaimed wood and accents with recycled glass and metal. Renewable and biodegradable items will also make an addition in the design layouts.
Curved Furniture is Here to Stay
Curved furniture is having its glorious moments in the interior design and 2022 will be adding to that splendor. Classic pieces will be reintroduced with rounded edges and retro elements. New materials, earthy tones and organic retro styles will evolve the furniture in your home.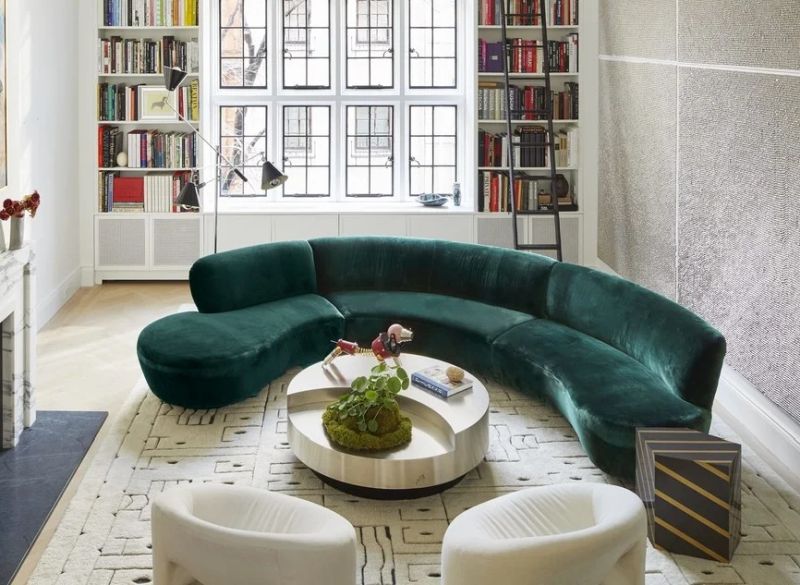 Luxury textiles such as leather and velvet will be preferred for upholstering rounded and geometric shapes of your furniture, contributing to soothing ambience through different themes and vibes. From rounded wall corners and cabinets to curved sofas and chairs, the angular line is softening in furnishing articles.
Multifunctionality Steps In
With an apparent continuation of hybrid and remote work into 2022, flexible live/work spaces are accommodating the needs of various generations. Single-purpose spaces are evolving into multi-functional layouts with people employing every nook and cranny with innovative room-dividing schemes. Shelving, ladders and platforms can create a multitude of opportunities and even work as room dividers.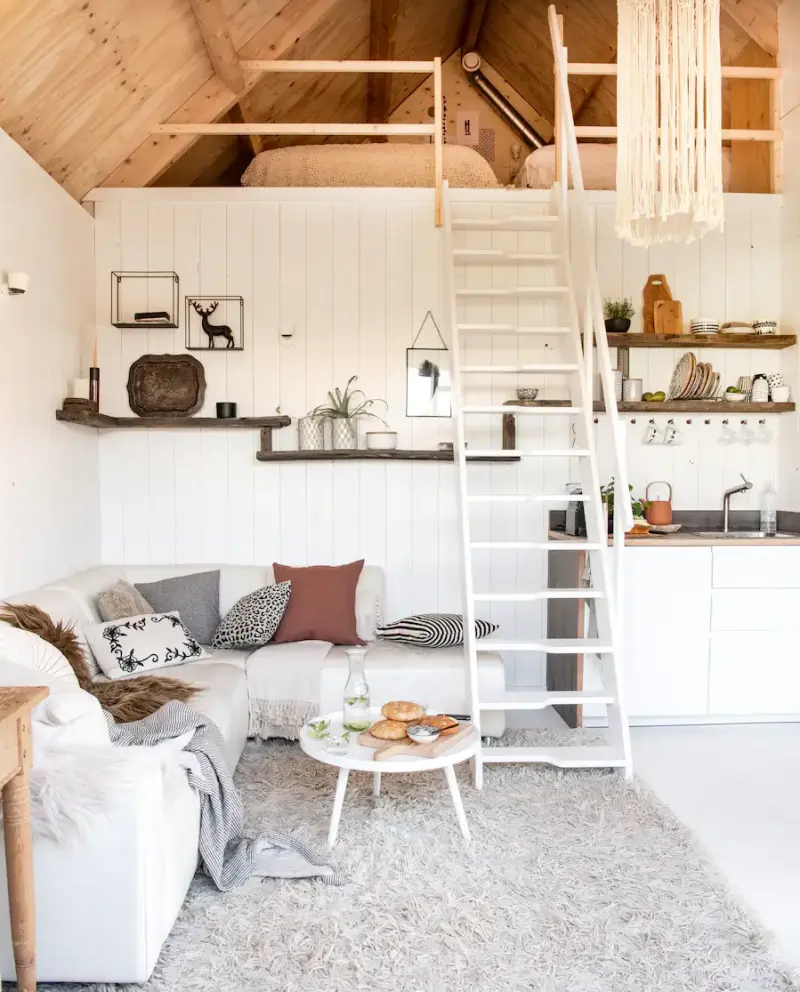 Convertible and communal spaces are a growing trend as open-floor layouts make their exeunt. The coming months can witness more separation between common spaces like the kitchen, home office, dining area and living room.
'70s-Inspired Décor with a Twist
Not many people like the '70s interior décor for its loud color palette and vibrant patters. The same retro design is making a comeback with a modern twist and a focus on warm earthy tones, curved furnishings and luxurious fabrics such as velvet and leather.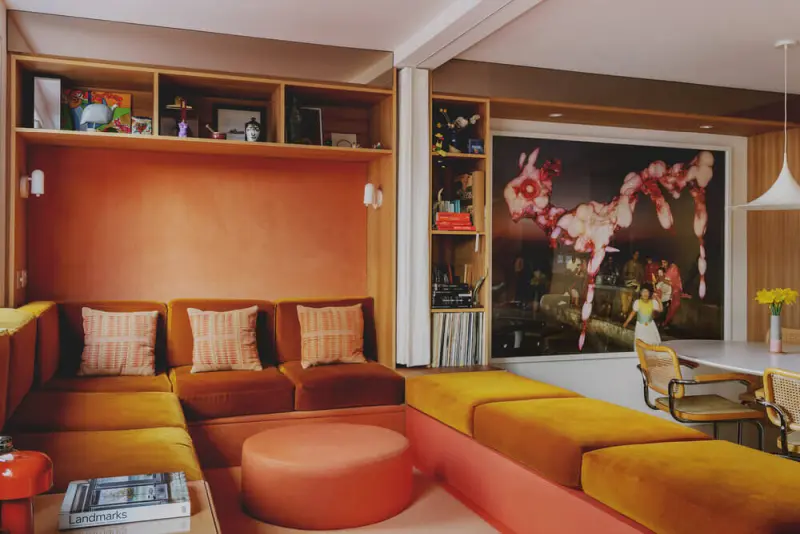 There will be a revival of vintage colors and materials. Experts suggest that the coming months will see pops of burnt orange, moss greens and other warm neutrals in interior layouts. Mid-century furniture trademarks will also become a part of the décor themes in 2022.
Tufted Textures to Rule
Originated in Victorian England in around the 1800s, tufting is a kind of textile manufacturing where the top upholstery and the base are tightly stitched to create a series of repeating geometric patterns. Tufting adds texture and dimension to your furniture and lends a lush, luxe look to your interior design.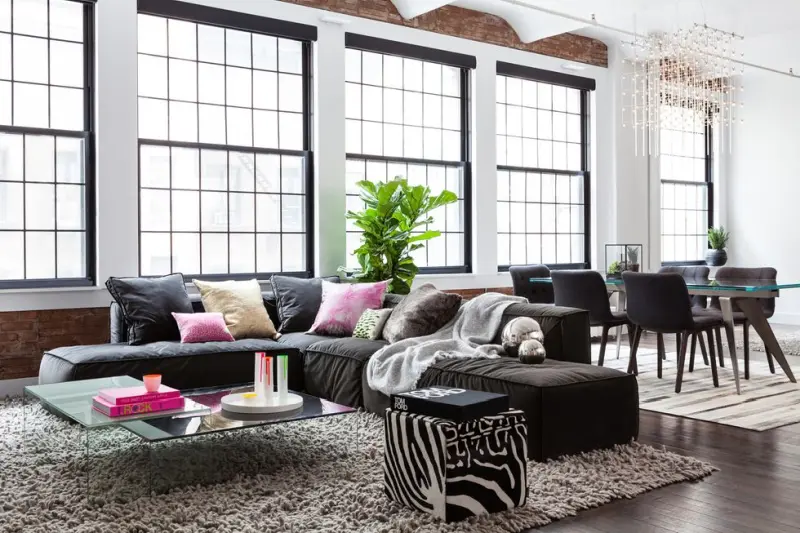 People have greatly turned to crafting amid the idle times of the pandemic and tufted textures have emerged as a favorite. While people are looking to tuft their own textiles, many retailers are also bringing the tufted look in cushions and rugs. Tufted products are emerging in every part of the home, from the bathroom floor to living room furniture and the dining room area. Tufted cushions and pillows are likely to pop up in every living room as they are more comfortable to sit or lay against.