The creative duo Sara Underwood and Jacob Witzling has been bringing their artistic vision to life by blending contrasting inspirations into harmonious creations of timber and steel in Desert Cabinland and Rainforest Cabinland. The couple combines the charms of whimsical worlds with natural landscapes in their practical structures. The recent wonder coming from the realm of Cabinland is located in the vast expanse of the subtropic Sonoran Desert.
Dubbed the Desert Cabin, the new creation is an amalgam of timber and steel and fuses seamlessly into the monumental cacti landscape of its surrounding. The tiny cabin is meant to be used as a tool shed and stands as an exceptional architectural sculpture. Its living rooftop is a captivating feature that transports the spectator into a whimsical world.
The newest Desert Cabinland addition – which looks like a metal pineapple with stunning plants on the rooftop – draws inspiration from space capsules and ancient Mayan temples from Central America. Its 90-square-foot octagonal base is infused with sustainability and resourcefulness. Employing salvaged material for construction, the tiny Desert Cabin bears an authentic and rustic charisma.
Also Read: Diamond Cabin is Whimsical Combination of Geometry and Fairy Tales
The cabin uses beautiful accents on the exteriors including trim and metal siding, and the saguaro bones embellishing the door. A demonstration of the couple's vow to repurpose and reduce waste, the steel used on the exterior has been treated with a solution of hydrogen peroxide, vinegar, and salt to give it a distinctive character and patina look.
A spiral staircase on the shell is included to reach the garden rooftop that has numerous cacti and succulents. Constructed from redwood, the stairs were inspired by the classic story of 'James and the Giant Peach.' It offers a vantage point for the duo to admire the stunning surroundings of the subtropic ecoregion.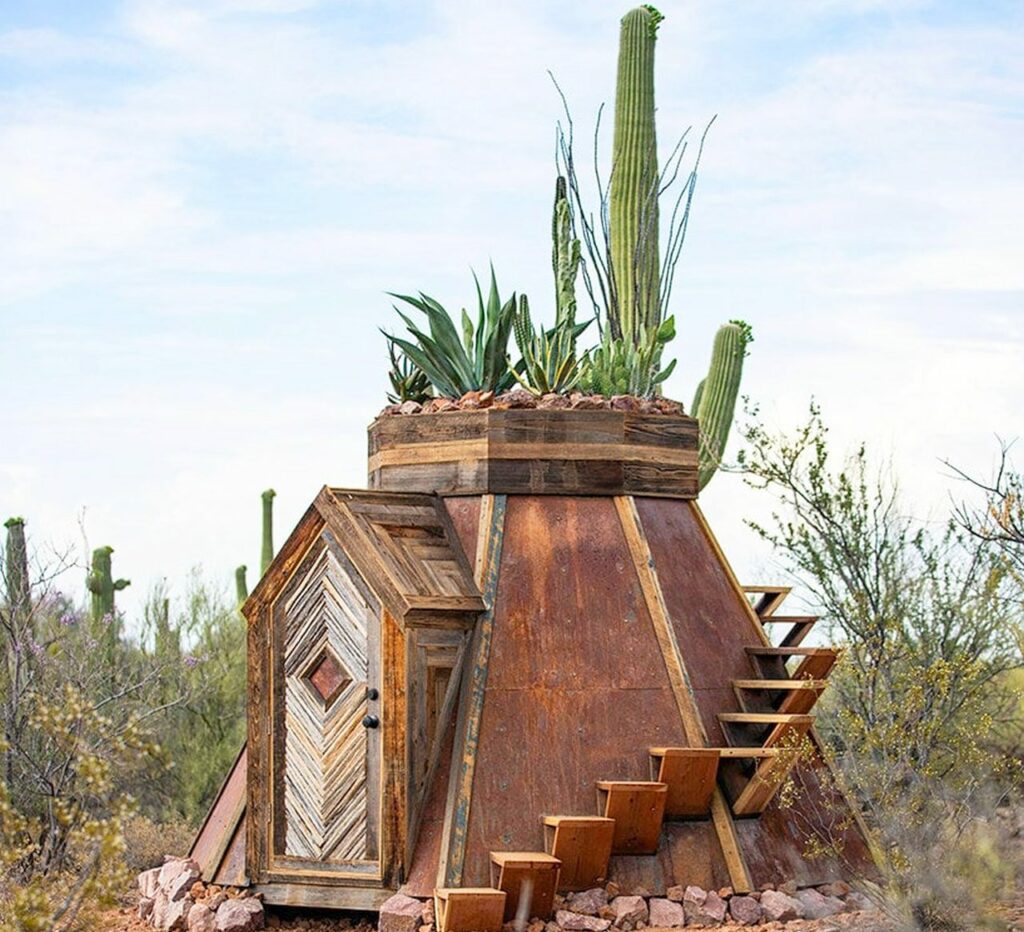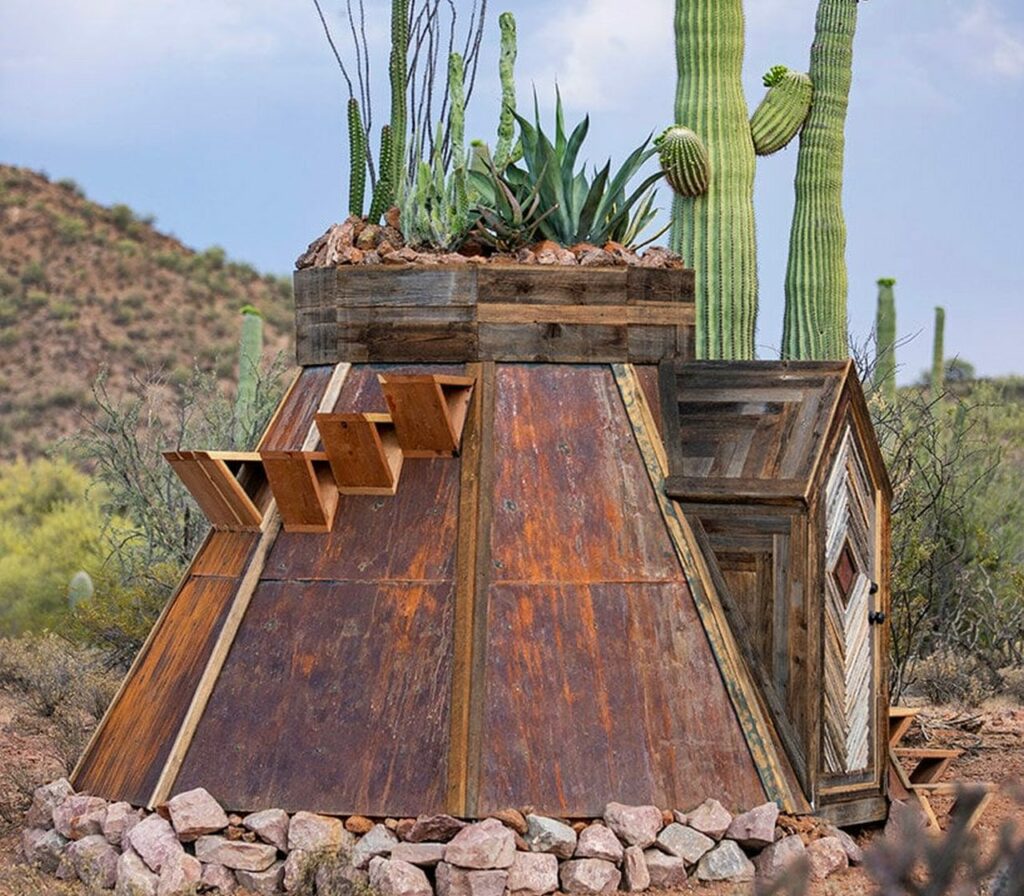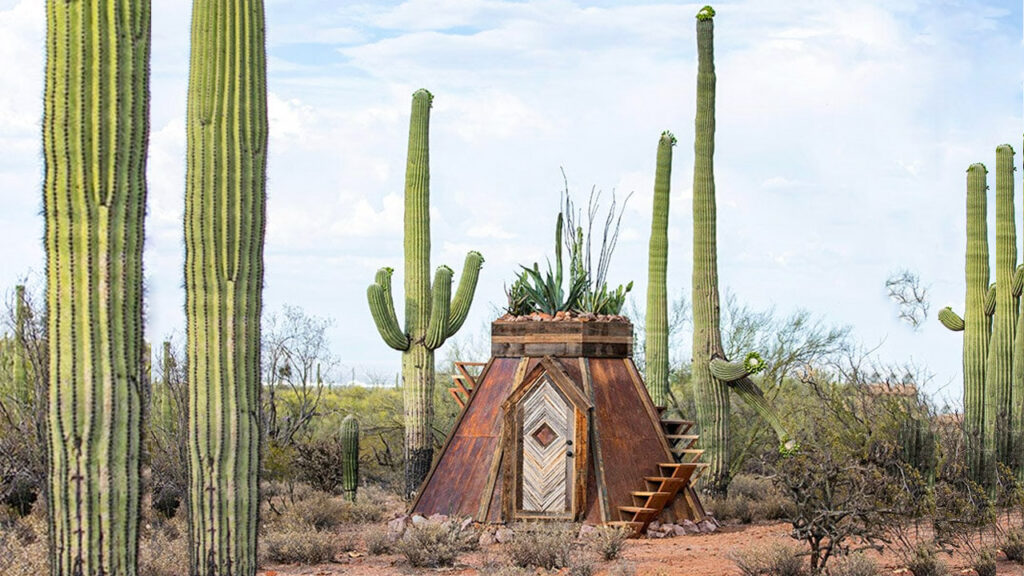 Via: designboom