Located near Joshua Tree in California, the Dragonfly Desert Retreat includes two dome houses and an outdoor swimming pool. Both dome-shaped living spaces resting in the middle of the desert landscape are completely off-grid. These separate abodes are installed with solar panels to convert sunlight into energy for powering the shelters.
The tiny cabins are made from reclaimed wood and other materials to minimize the impact on the environment. The first dome house is 20-feet in diameter and boasts a bright colored interior. This unique condo includes a queen bed, full sofa bed, small kitchenette, table with 4 chairs and ample insulated windows to regulate the temperature inside.
On the other hand, its adjacent shelter is 22-feet in diameter but it's still unfinished. The walls are not insulated so you may feel extremely cold in winter. However, it has huge windows for bringing in the bright sunshine and maximizing outside views. Moreover, it is equipped with four comfortable sofa beds for relaxing.
This unique retreat offers a peaceful environment to the inhabitants without any disturbance. You can book this one-of-a-kind rental home for your next vacation through Airbnb.
Have a look at the images given below to find out more about this unique tiny home.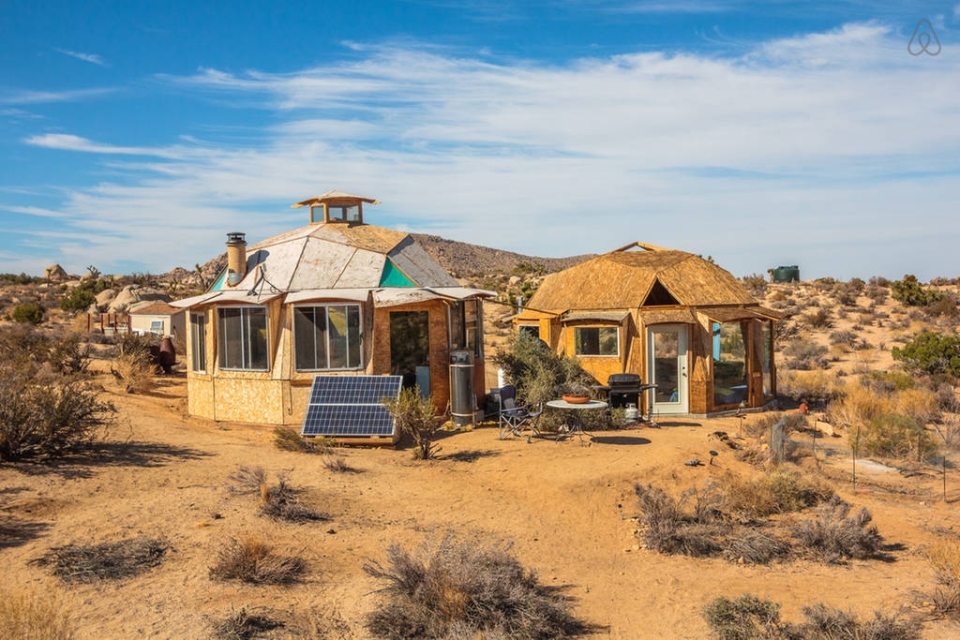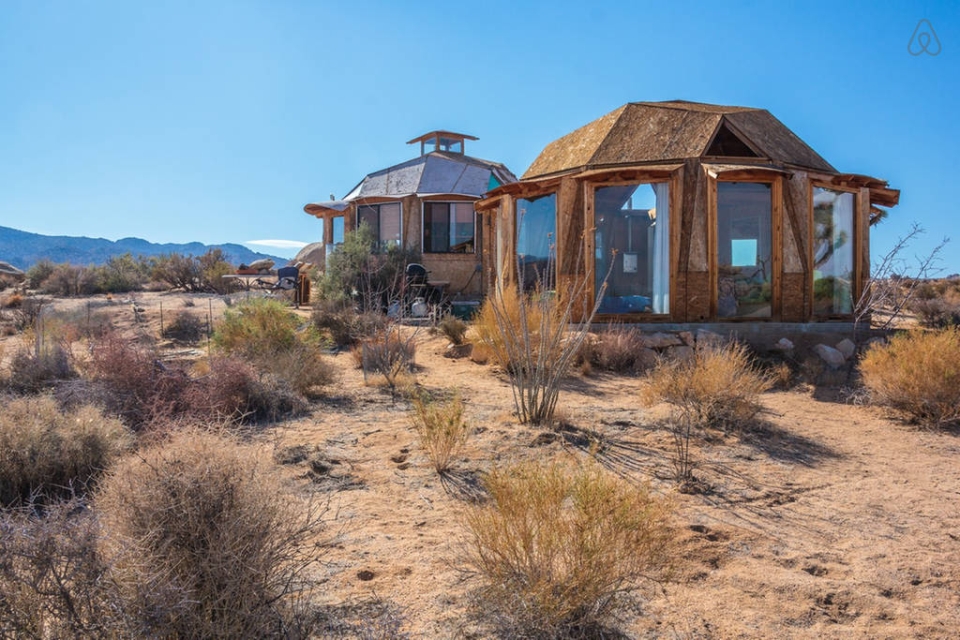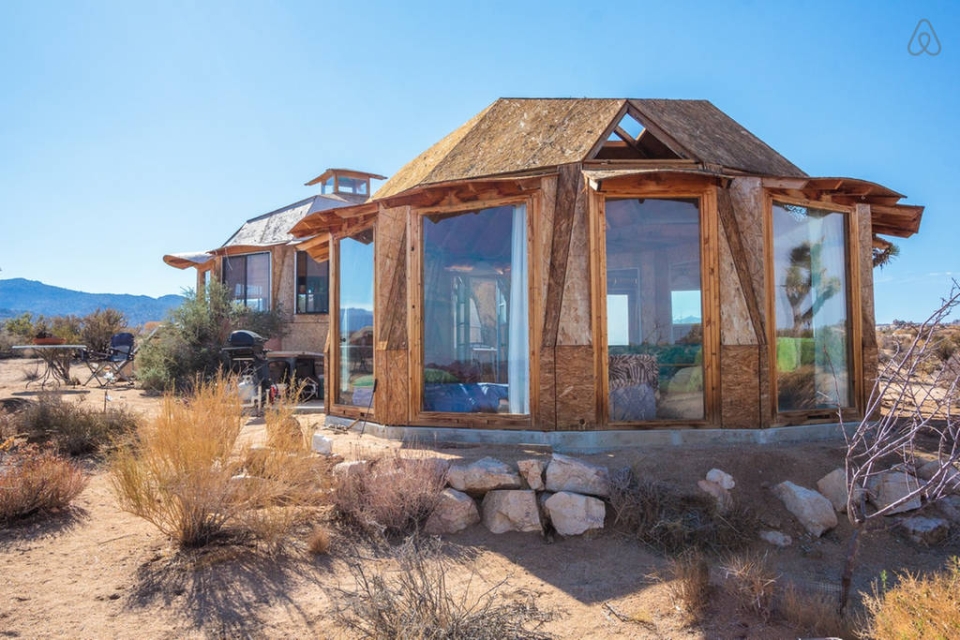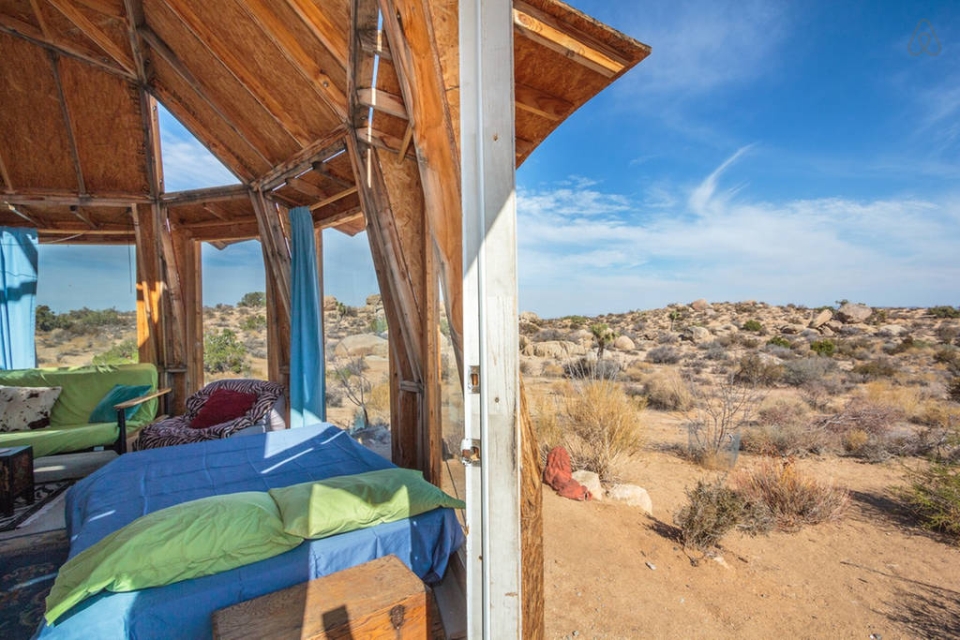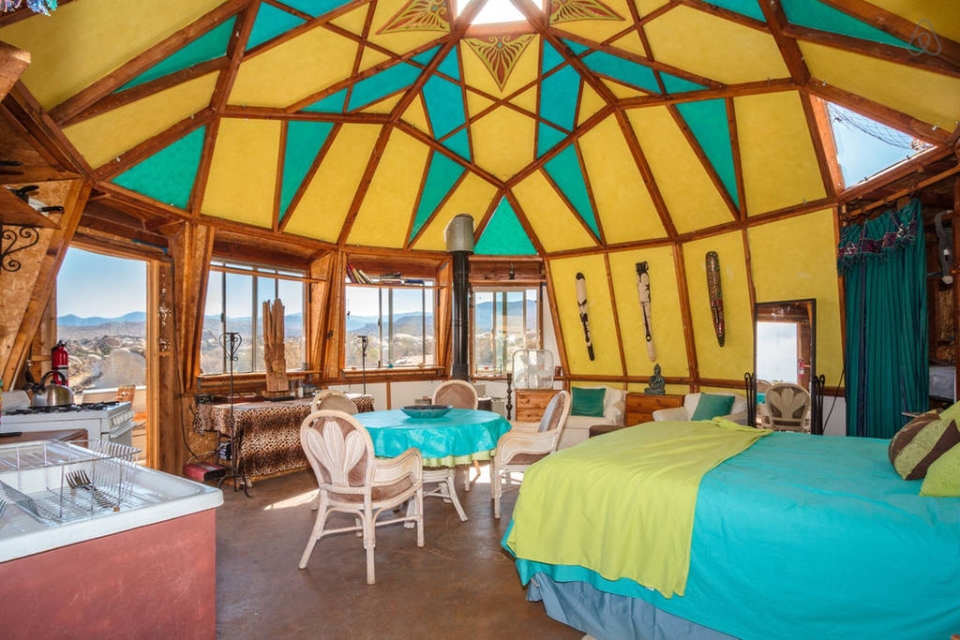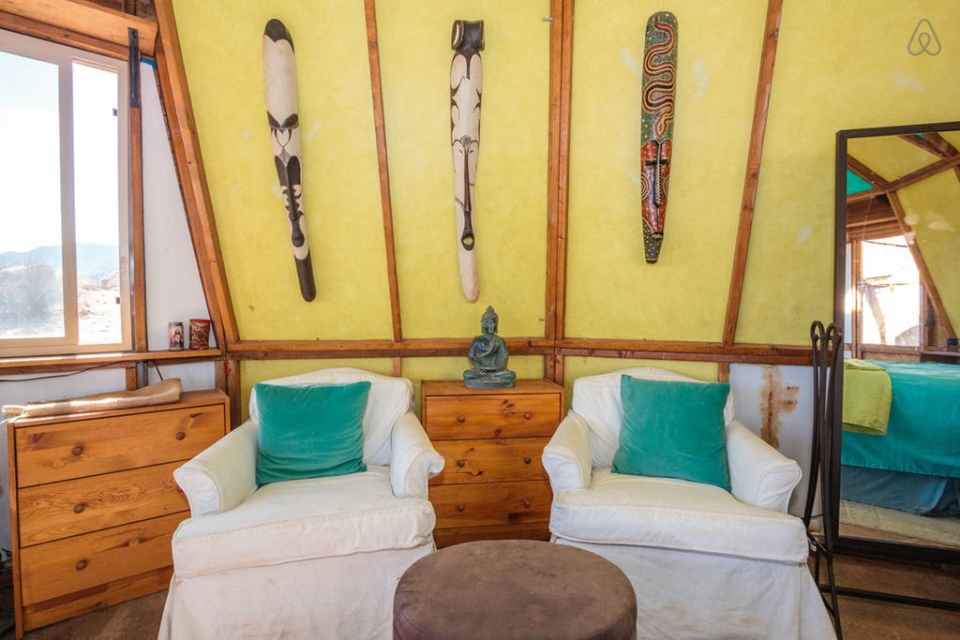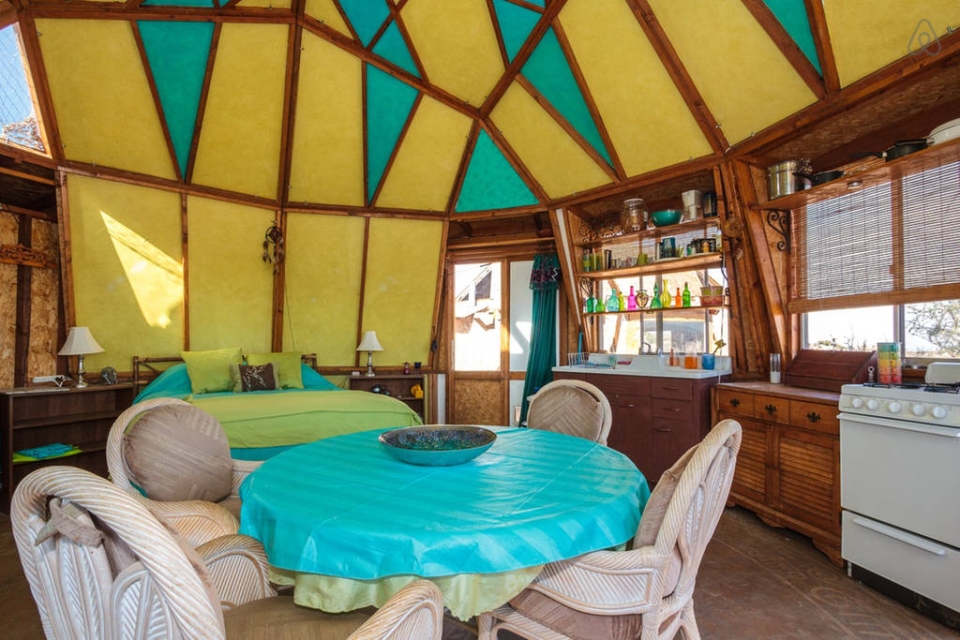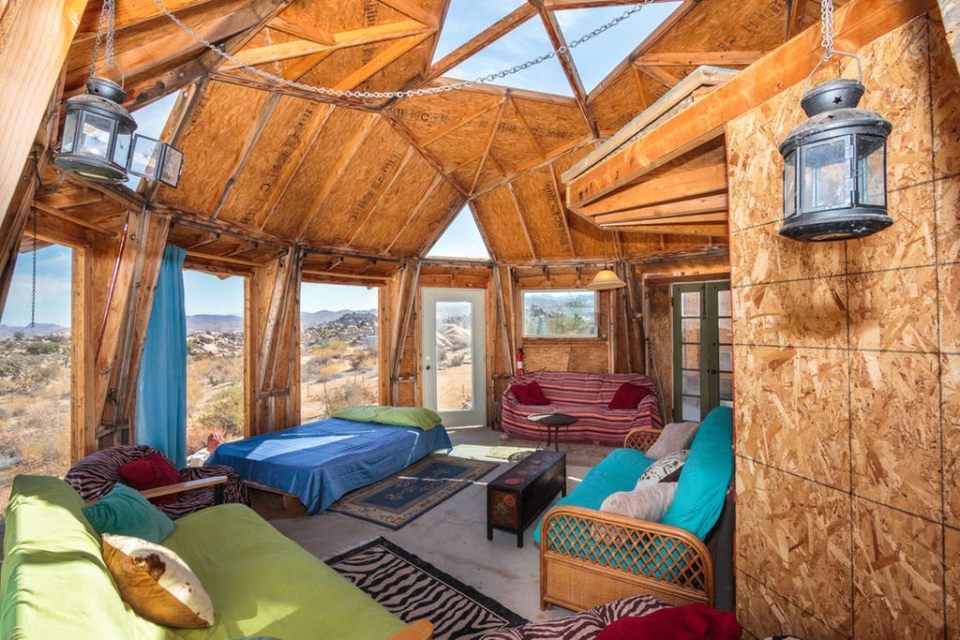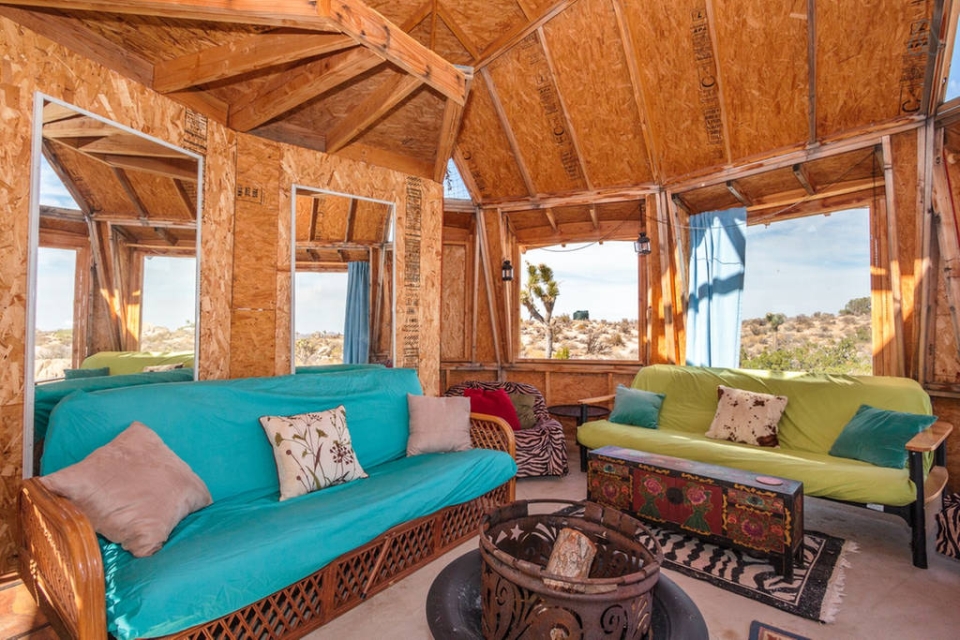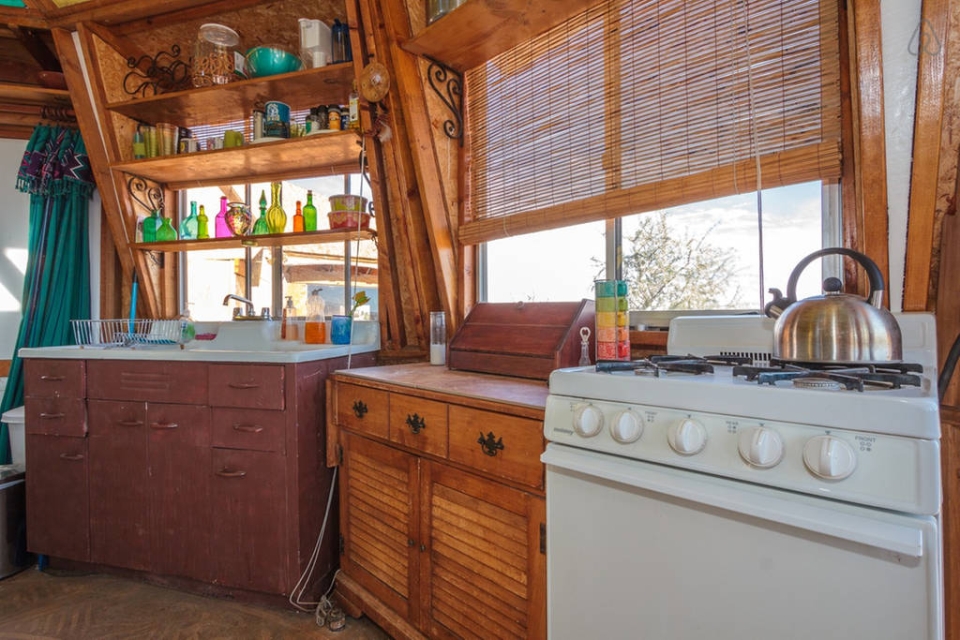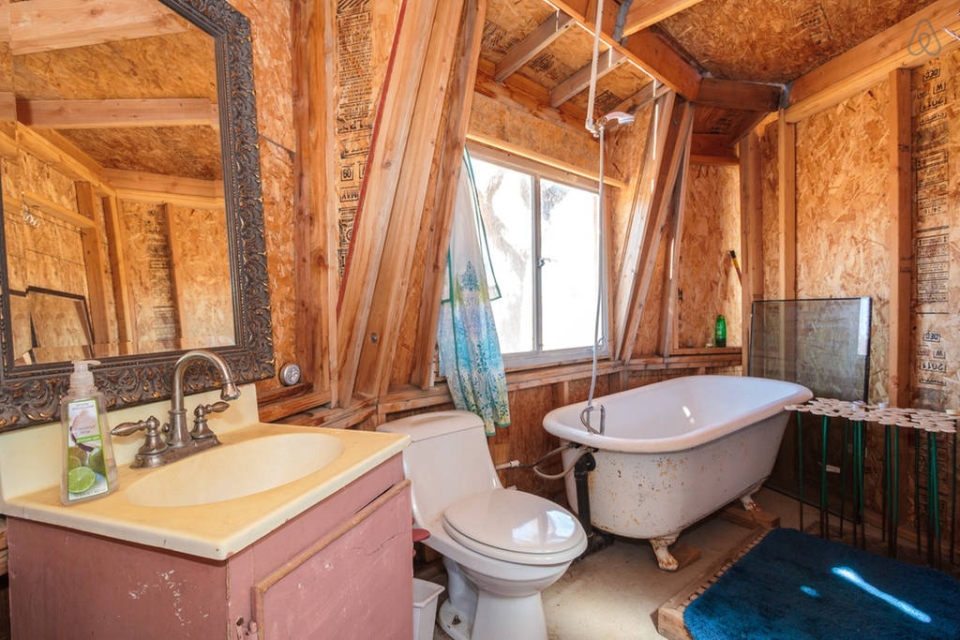 Via: TinyHouseTalk