Have you ever thought of taking a break from stressful city life to go somewhere you can experience the best of nature? Glamping Lumbre located in Cocora Valley in Salento, Quindio, Columbia is one such place you should know about.
It is a luxury glamping hotel that is all about enjoying the beautiful landscapes of the Cocora Valley reckoned as a World Heritage Site. There are a number of cabins comprising the facility, each designed with a transparent roof to let guests sleep gazing at millions of stars.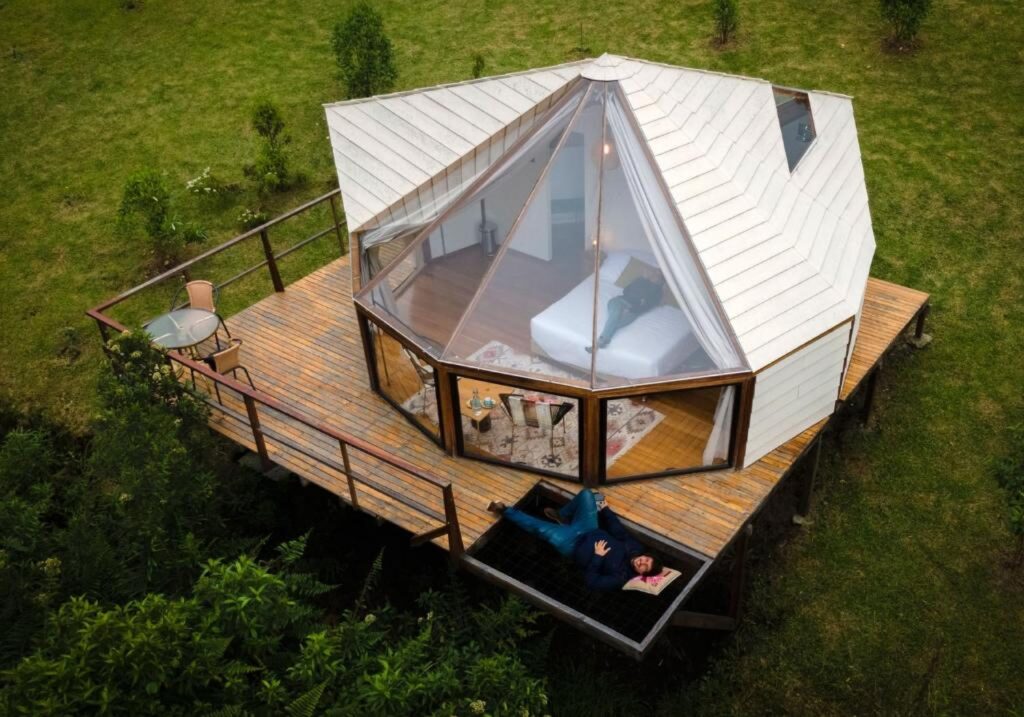 It is ideal for families, couples, and even solo travelers. The best part is that you do not feel confined within walls thanks to the inventive architecture of these wooden cabins packed with modern amenities to ensure utmost comfort.
Also Read: World's Best Underwater Hotels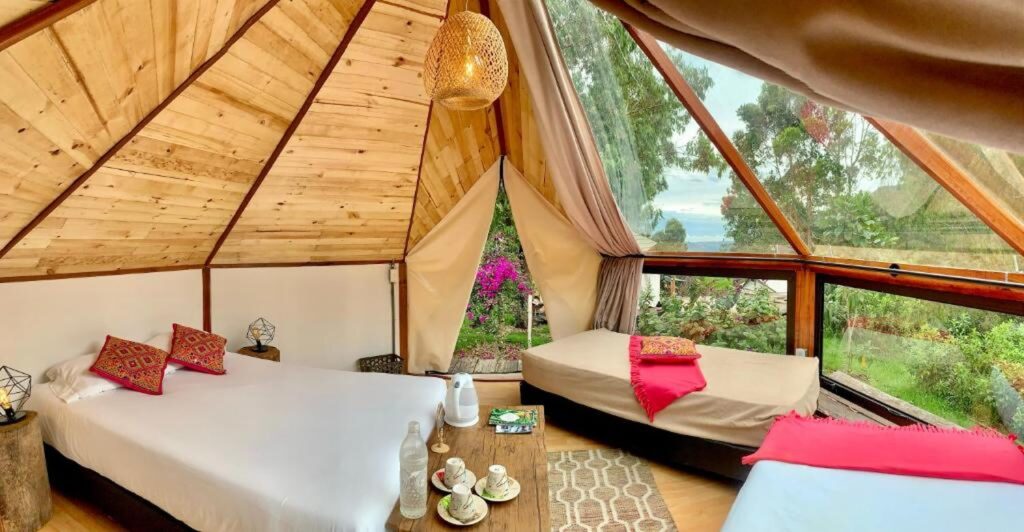 Guests checking in at this hotel, touting world-class service, have access to gardens, a restaurant, and a private terrace from where they can enjoy the breathtaking views of the valley.
The restaurant offers room service, while the property has free Wi-Fi and private parking. The ensuite bathroom is equipped with a shower and free toiletries.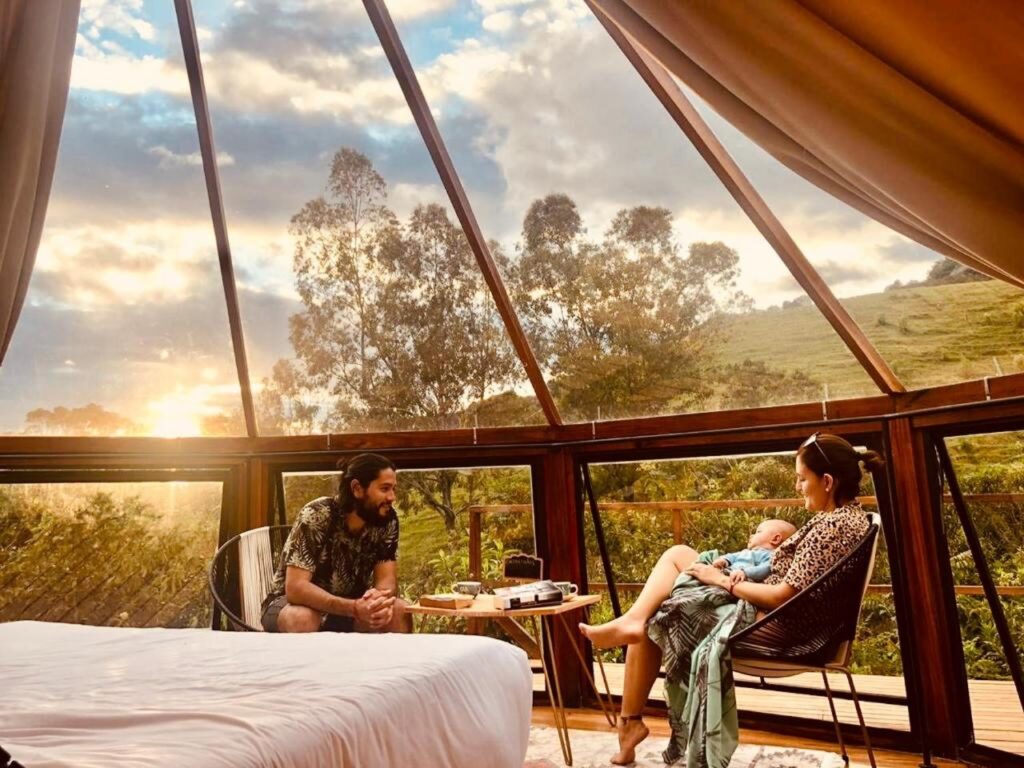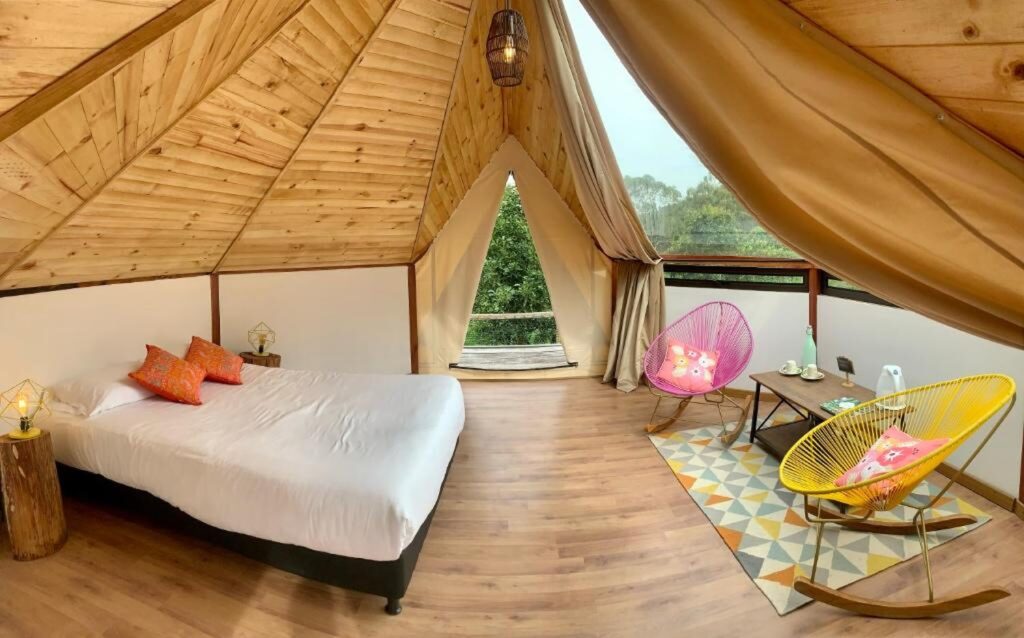 Guests can also choose to hike in the nearby area. A famous site to visit from Glamping Lumbre includes Pereira's Botanical Garden which is about 43.5 km from the hotel site. The Technological University of Pereira is also about the same distance.
Guests can also enjoy Salento tours, bird watching, and horse riding along with bonfires, massages, picnics, and hikes to waterfalls. The airport is located around 50 km from the hotel and an airport shuttle service is provided by the hotel for the guests.
The property is a popular choice for couples who have rated it 9.5 on Booking.com. It has been operational since 2018. You can choose from different accommodations including a double room, quadruple room, triple room, or a suite, all with a fabulous mountain view.
Also Read: Rent This Harry Potter-Themed Knight Bus Rental on Airbnb
All of the cabins at Glamping Lumbre have been given a special name for distinction. The rental per night starts from 550,000 Columbian Pesos (about $115). You can check out more information on the official website.