Bring some play time between your work with this amazing home/office furniture that can be converted into a recreational ping pong table. ENEBE Sport Group has commissioned well-known Spanish industrial and interior designer Francesc Rifé to create RAM series of ping pong tables. The collection includes flawless contemporary rec-tables that are made from 100-percent recyclable Krion glass and walnut.
This is an elegant piece of furniture for both home and office settings. You can use it as a regular dining table in your home, or separate it from the center to serve as office desks. But the table comes into play when a glass piece is added at the center to function as a net. The table also comes with superior quality rackets and ping pong balls.
The glass ping pong table is even integrated with built-in lighting system to create different effects for lightening your mood. Marrying stability and elegance, this stunning recreational table is definitely going to be the focal point of any space where it's kept. However, if you don't want the glass table, then you can choose the all-white version of RAM ping pong table.
Such multipurpose furniture pieces are idyllic for families living in small apartments or offices with limited space. You can experience the exquisite series of RAM ping pong table at the ICFF 2016 (luxury furniture fair) show in New York from 14 to 17 May.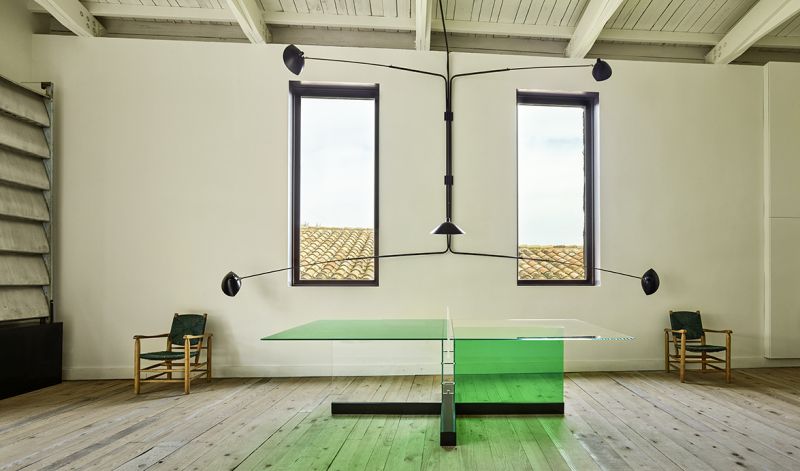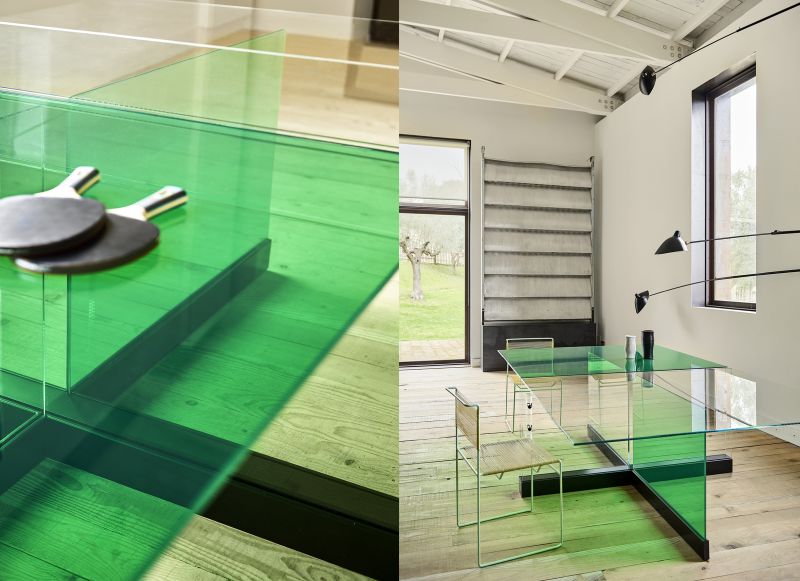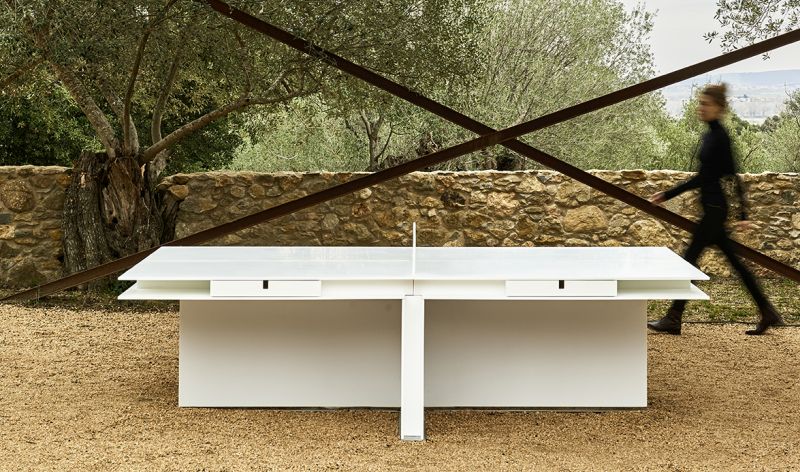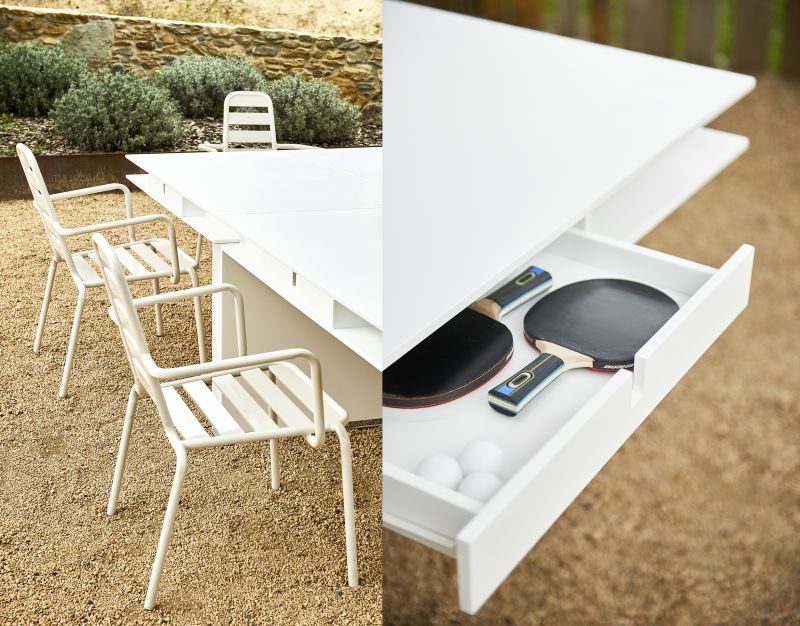 Via: Infurma