In desire of better lifestyle, nowadays people are quickly moving to popular and big cities like Paris or New York. However, if you want a desired luxurious life then you certainly have to make some sacrifices such as- living in tiny apartments somewhere deep inside these huge cities. Keeping in mind the busy lifestyle of cities, Paris-based architectural firm Kitoko Studio has renovated 8-square-meter living space into fully functional miniature apartment with hidden domestic amenities.
Just like a Swiss army knife that hides most functional multi-tools inside its compact body, the minuscule apartment also hides all domestic necessities behind floral-painted cupboards. On entering the apartment, you'll see a minimal interior with simple décor light and floral panels on entire wall unit. The top left section of the unit hides a single bed for the resident to sleep in peace. Just below the bed section, lies a staircase to reach the bed and also features built-in storage for books and shoes.
The cabinet next to the staircase includes a wardrobe for all your clothes and accessories. Next to the wardrobe, there is a pull-out table with two stools stored underneath. This table can be used for working or as a dining table. Further to the right, you'll find additional storage shelves for electronics or other stuff. To extreme right, there is a small bathroom including shower, toilet, and sink with storage space underneath. Just outside the bathroom, a small kitchen space is designed near window.
The tiny kitchen has a sink that can be hidden with a fold-up countertop to maximize prep space. Furthermore, two cabinet doors under the countertop hide additional storage space. The architectural firm has done a commendable job by creating such small space into fully-functional apartment, which is perfectly suitable for a busy city life. Such neglected small spaces are getting second look of the architects to provide affordable solution to people for living in highly expensive cities, without compromising with their basic daily needs.
Check out the video and images given below to find out more about the interior of this smallest urban apartment.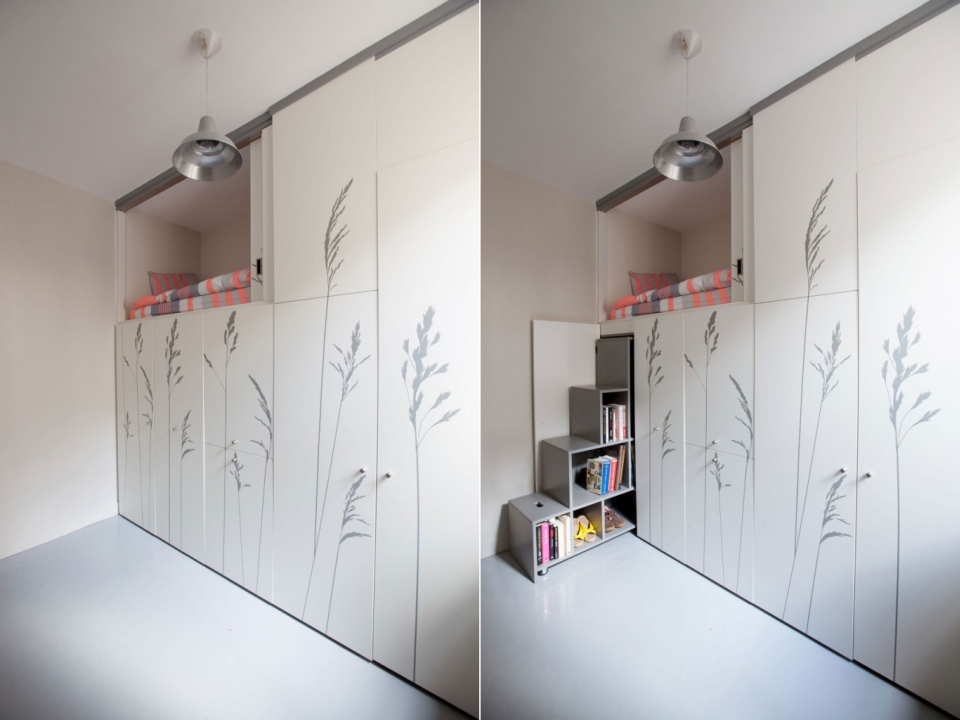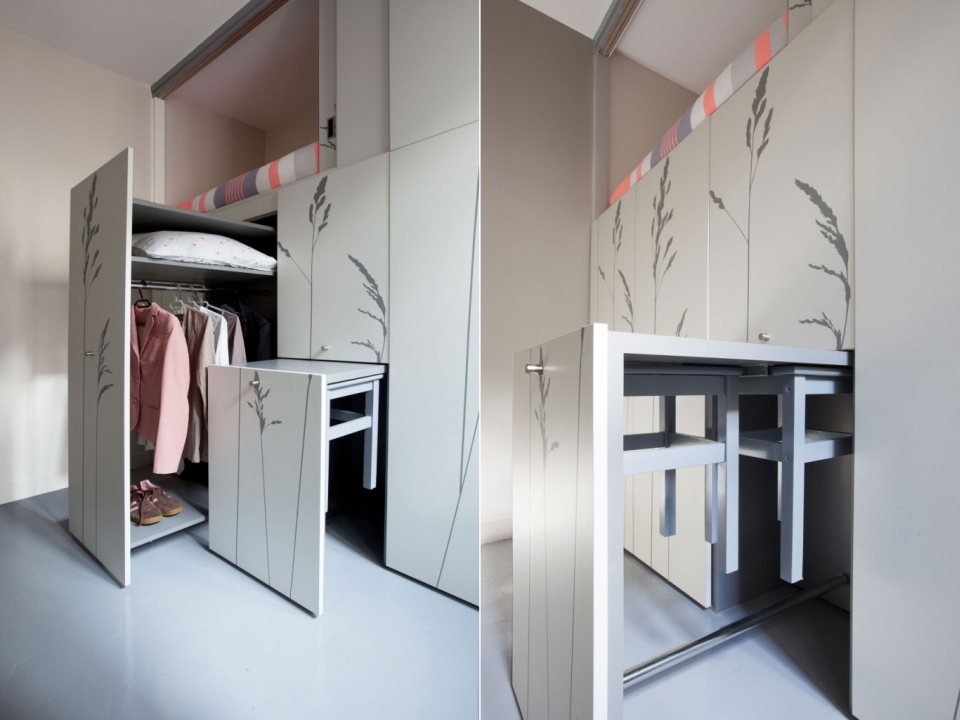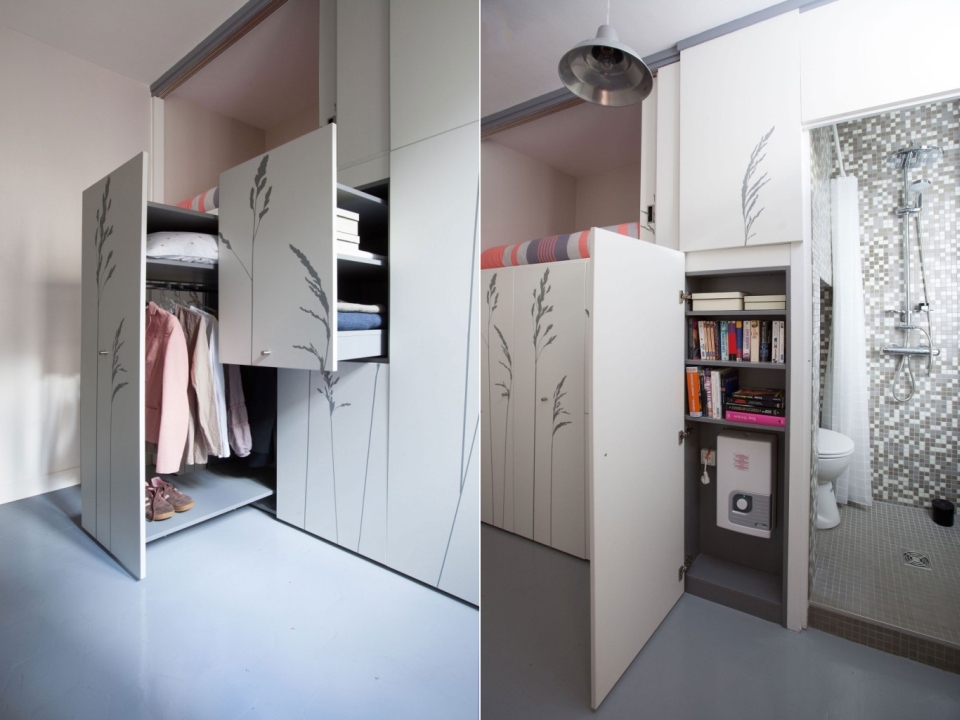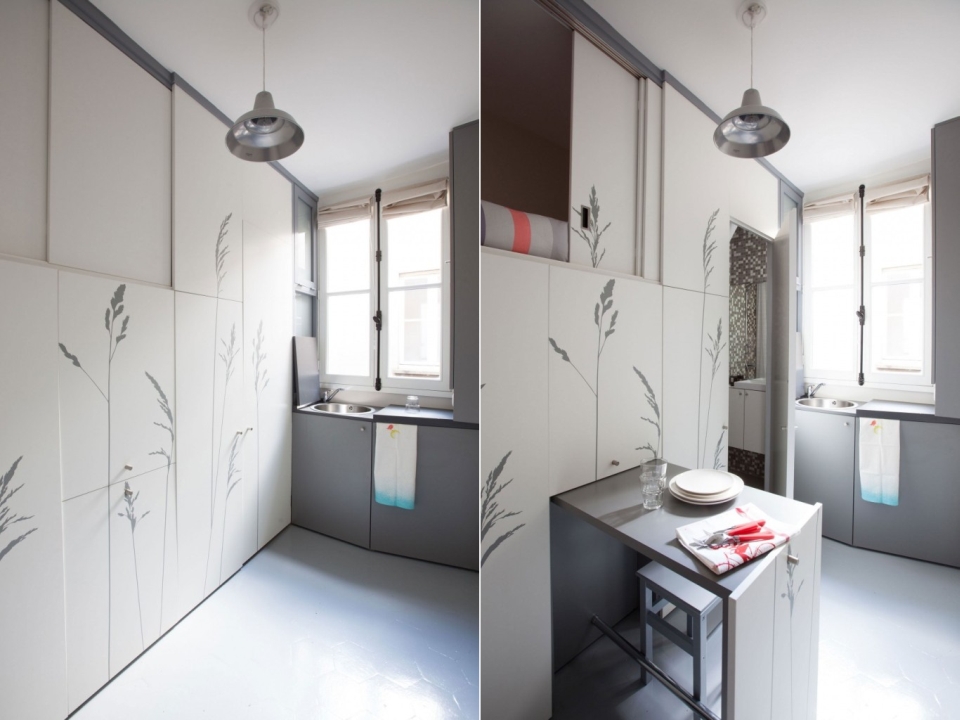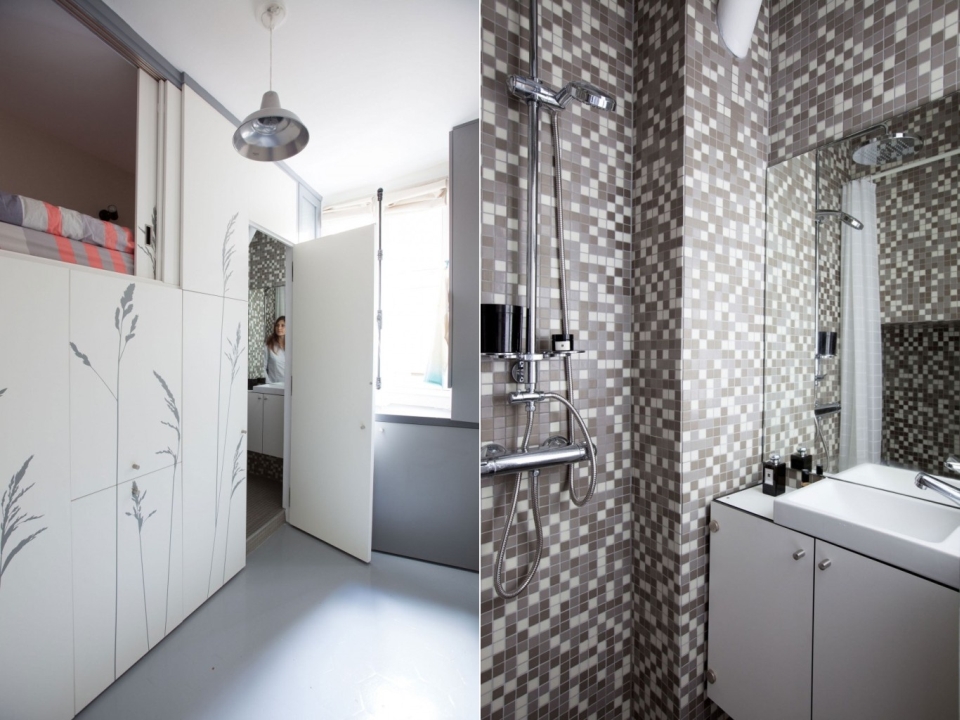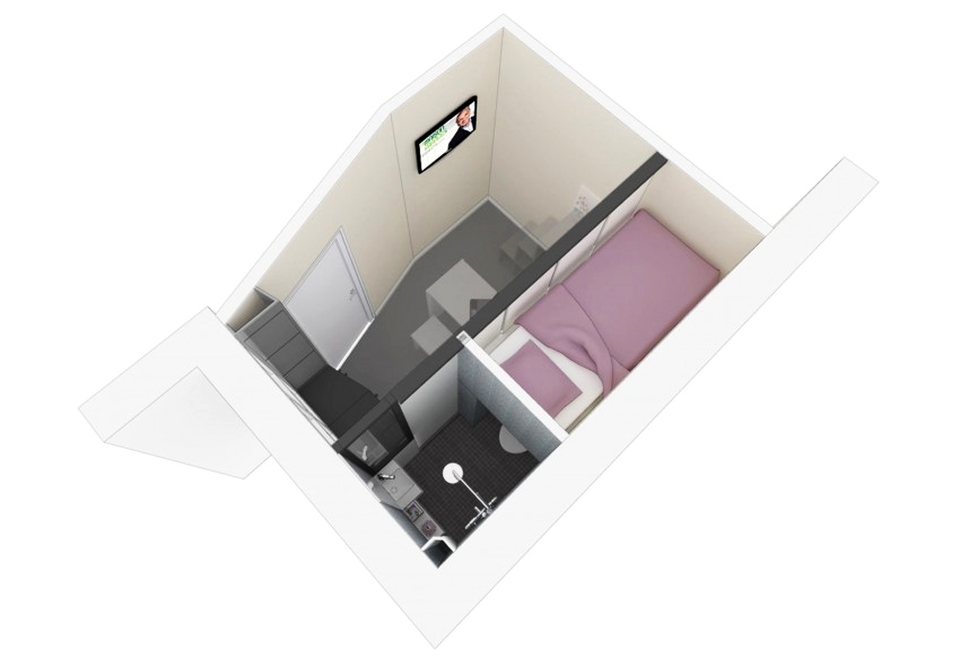 Credit: Homedit