Norvegian studio Jarmund/Vigsnæs Architects (JVA) has constructed a single level Summer House on the coast of Vestfold in the southern part of Norway. This contemporary summer residence is designed as such to blend within the terrain surrounded by rocks.
Architects have done a commendable job by constructing the house according to shape, scale, material and color of the rocky site, which seemed practically impossible before the Studio architects actually framed the building.
Exterior of the house is clad in wood and stone, and also features outdoor swimming pool to literally make this private property an integral part of the landscape. Besides stone and wood, you can also see lots of glass work on the house from floor to ceiling glass windows to the glass fencing around the entire dwelling.
The glass windows and fencing not only allow maximum panoramic views of the surroundings, but also protect the shelter against strong winds of the region. Even interior is kept spacious to make the residents feel free and refreshing all the time, providing a close interaction with nature. Overall, it is an idyllic place to spend summer vacations listening to soothing waves of the sea.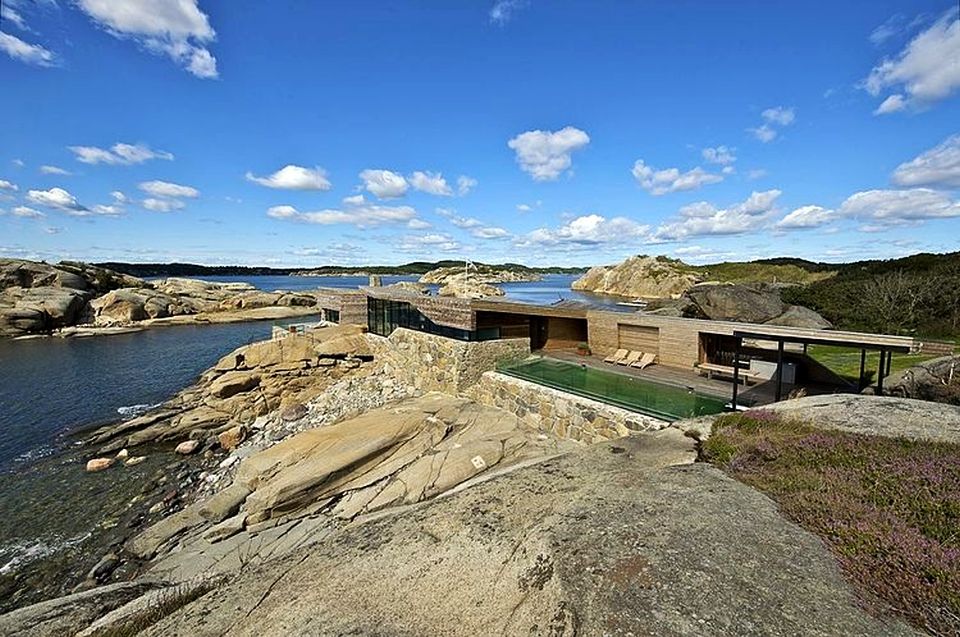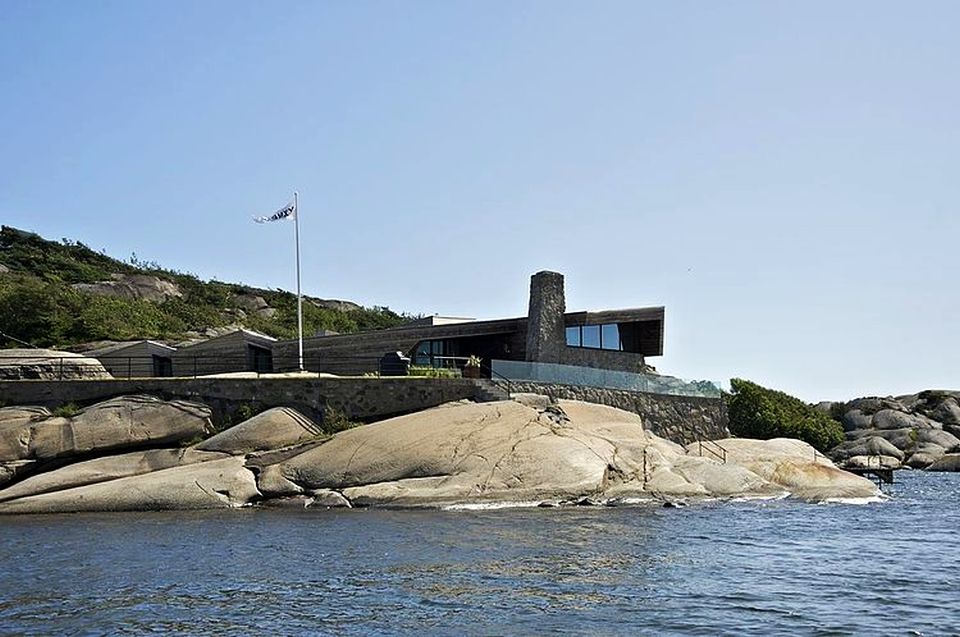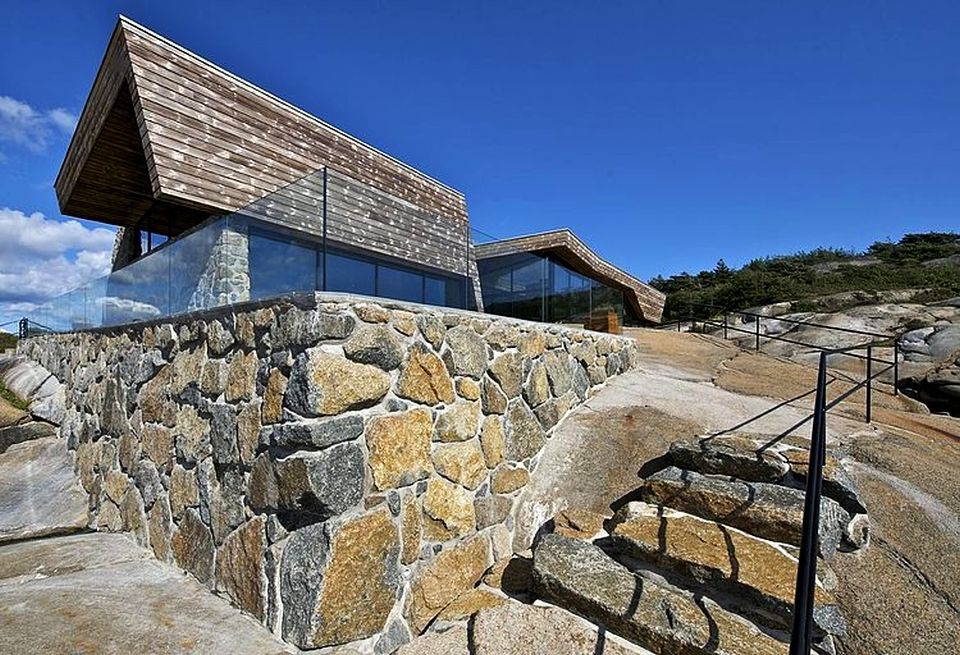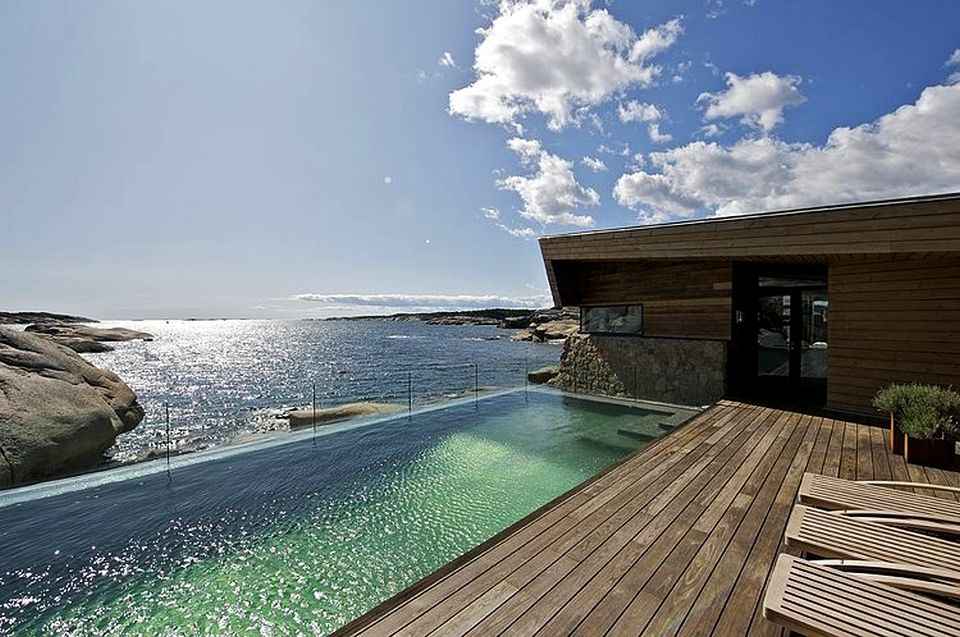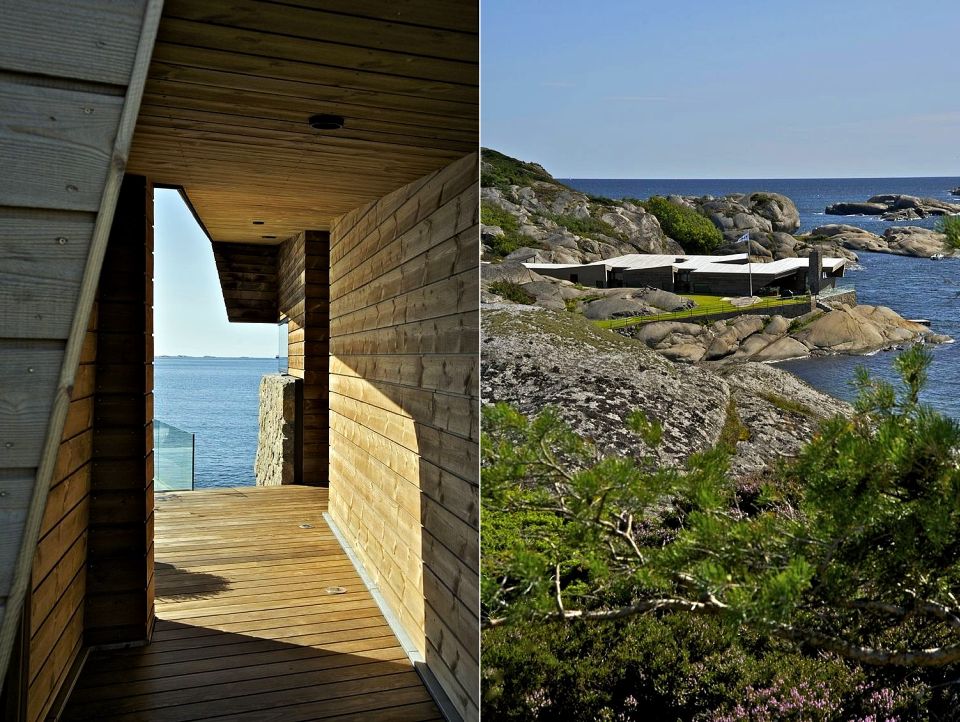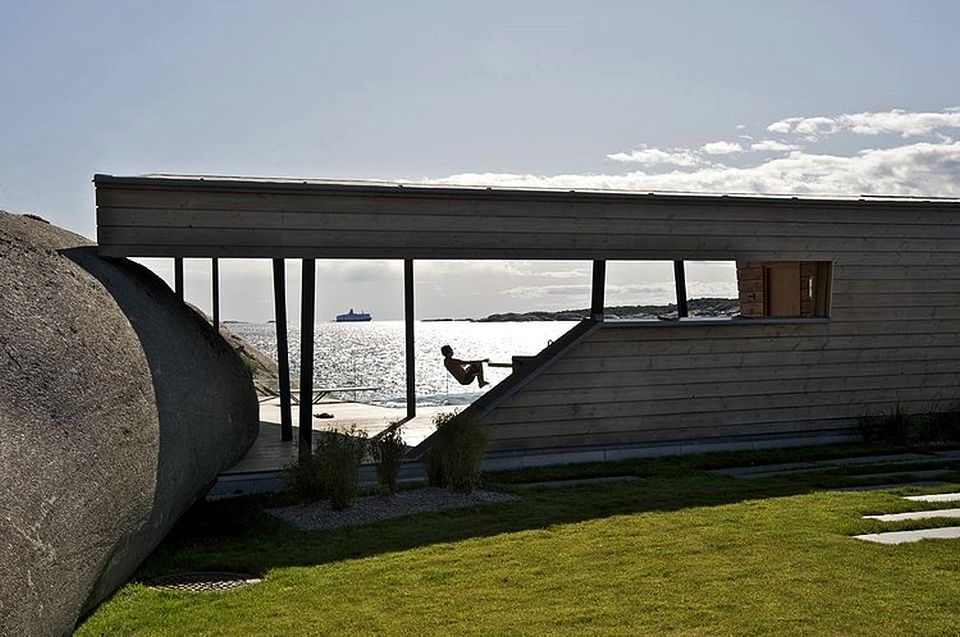 Via: HomeAdore