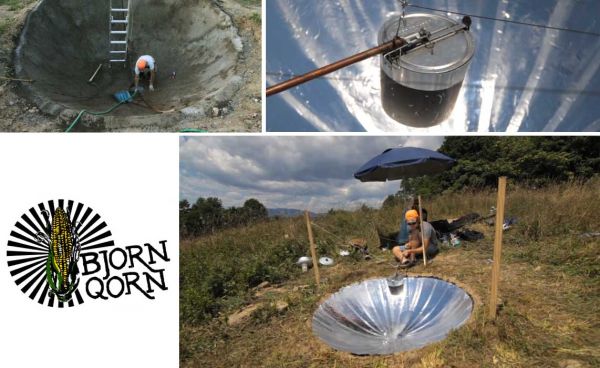 Whenever we hear anything related to solar-powered appliances, we start thinking about electricity generation to save energy. But have you ever heard of making popcorns by solar-powered technique? It is possible with BjornQorn technique to make popcorns without a popcorn maker. Yes, that's right! This technique does not require a popcorn maker. BjornQorn popcorns are prepared using five-meter basin structure called Caloris basin, which is built into the ground, lined with concrete and mortar with five curved mirrors to focus sunlight to create high temperature. A kettle is then suspended in its center to get heated up by the sun rays reflected from the Caloris basin. The kettle gets heated up to 600 degrees which is perfect for cooking popcorns.

There are two minds behind this creation – one is Bjorn Quenemoen, a corn farmer's son who was popular in college for his family's delicious popcorn recipes, another is Jamie O'shea, the inventor of low cost solar cooking technique. Both of them met in college and after creating Caloris basin Jamie thought of preparing Bjorn's popcorn recipes using this technique. Then they teamed together to start something productive out of the technique.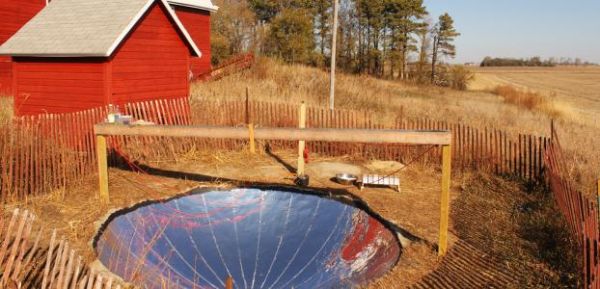 Bjorn always wanted to start a popcorn business so the duo named their first project using Caloris basin BjornQorn. They started their business in Brooklyn because this city whole-heartedly welcomes such unique business ideas using innovative thoughts and simple technology. Luckily, their project has started of really well and its buzz is all around Brooklyn. The team will soon be opening its new facility in Hudson Valley, New York.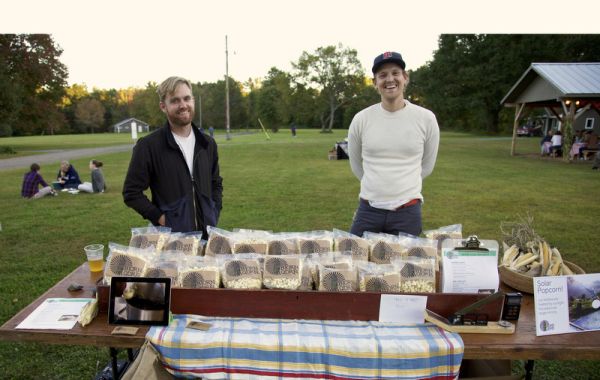 Using this BjornQorn technique, one can cook for six hours, provided direct sunlight is available. The technique has very high potential of becoming popular as it works completely on renewable source of energy. But the major drawback of this technique is that it cannot work without direct sunlight.
Via: CNTraveler