Since Halloween is around the corner, people have started on preparations for the spooky night. Dressing houses in scary attires, putting out tricks and treats, and concocting Halloween-themed recipes are the top priorities for the festivities in the honor of the dead. Speaking of food, Halloween grazing boards are the latest trend in the parade of scary delicious treats, and they are a hit!
Halloween grazing boards largely comprise candies, cookies, and other mouthwatering feasts. If you are not a fan of sweets, you can create a themed grazing board in keeping with the macabre mood of the festivities that features savory fare. Moreover, the creativity behind these spooky creations will not disappoint, they are sure to give a bit of a scare but the delicacies they offer are much alluring.
Eerie Charcuterie Board
As it is the celebration of the day of the Dead, a touch of eeriness is a must. And what is scarier than creepy crawling creatures, skeletons, and graveyard ghosts. Set up a charcuterie board filled with cheese, fruits, nuts, candies, cookies, and other delicious treats.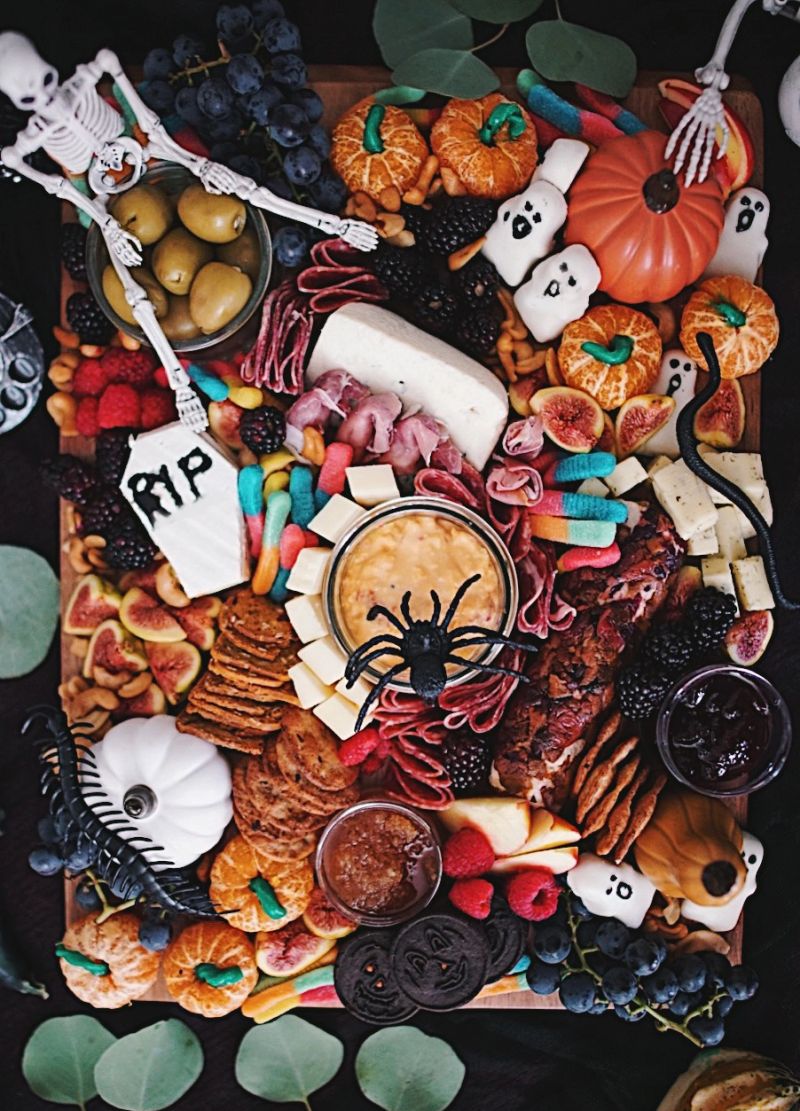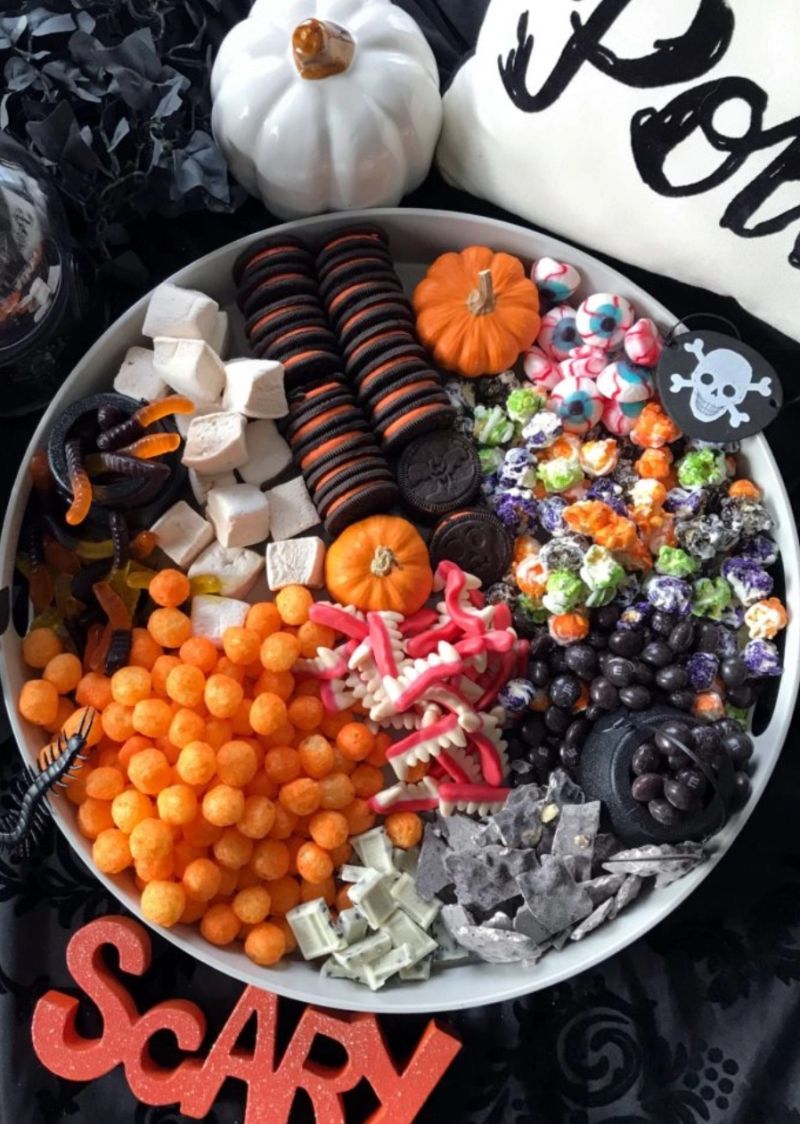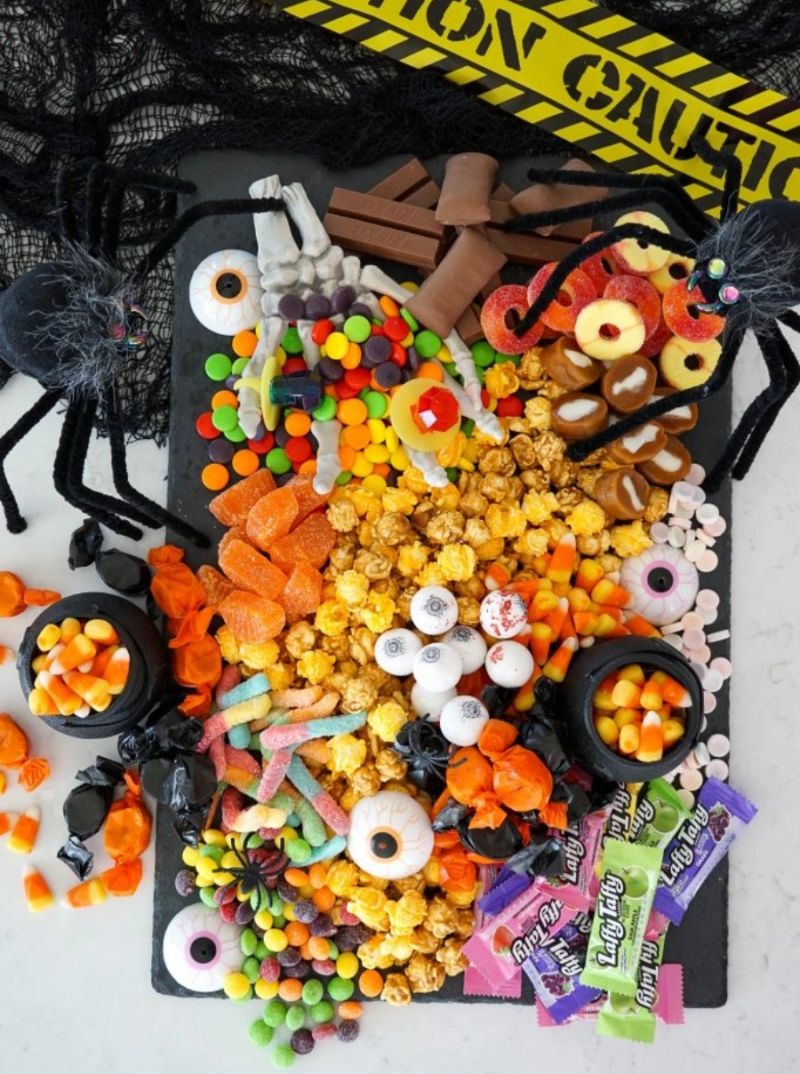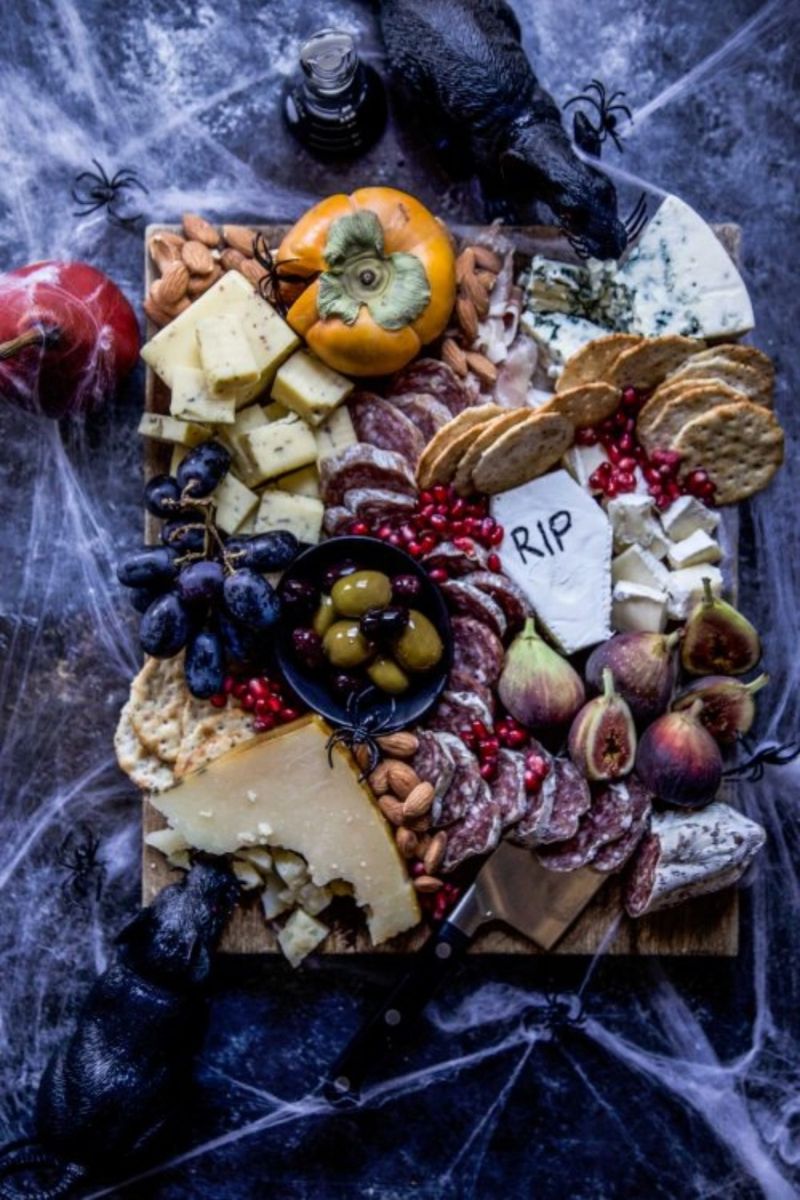 Candy Cheer
Kids love candy, and so do most of the adults. Perfect for all candy lovers, a Halloween candy board is a fun way to display those candy classics. Set the delicious treats in a spooky spectacle.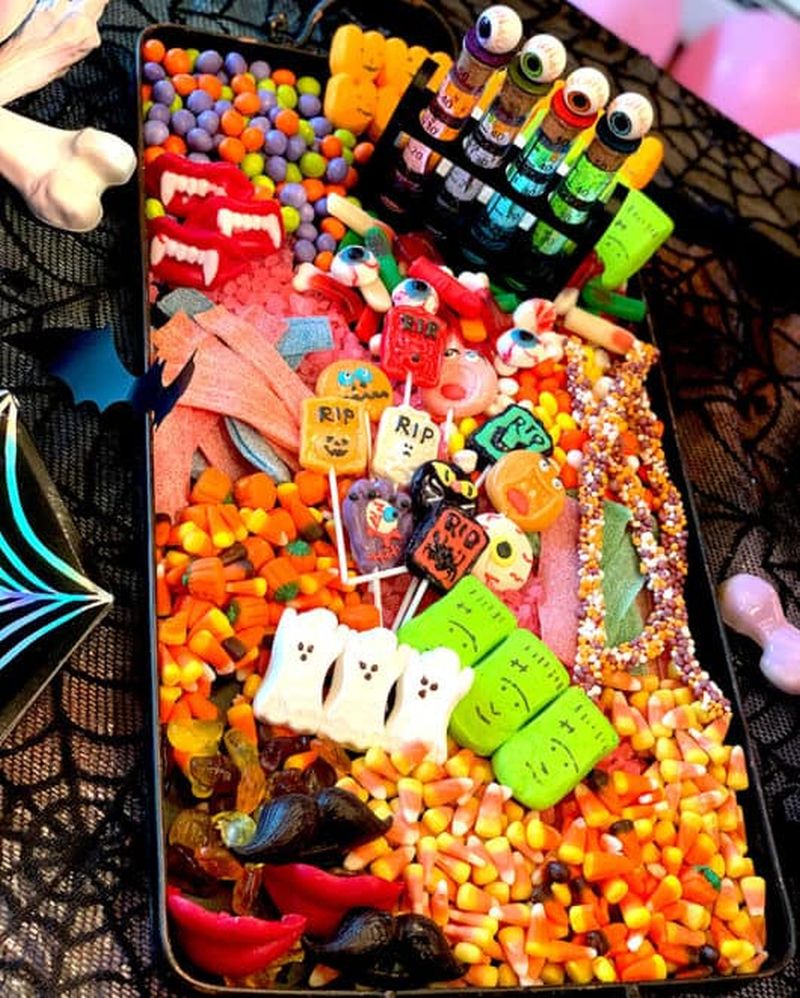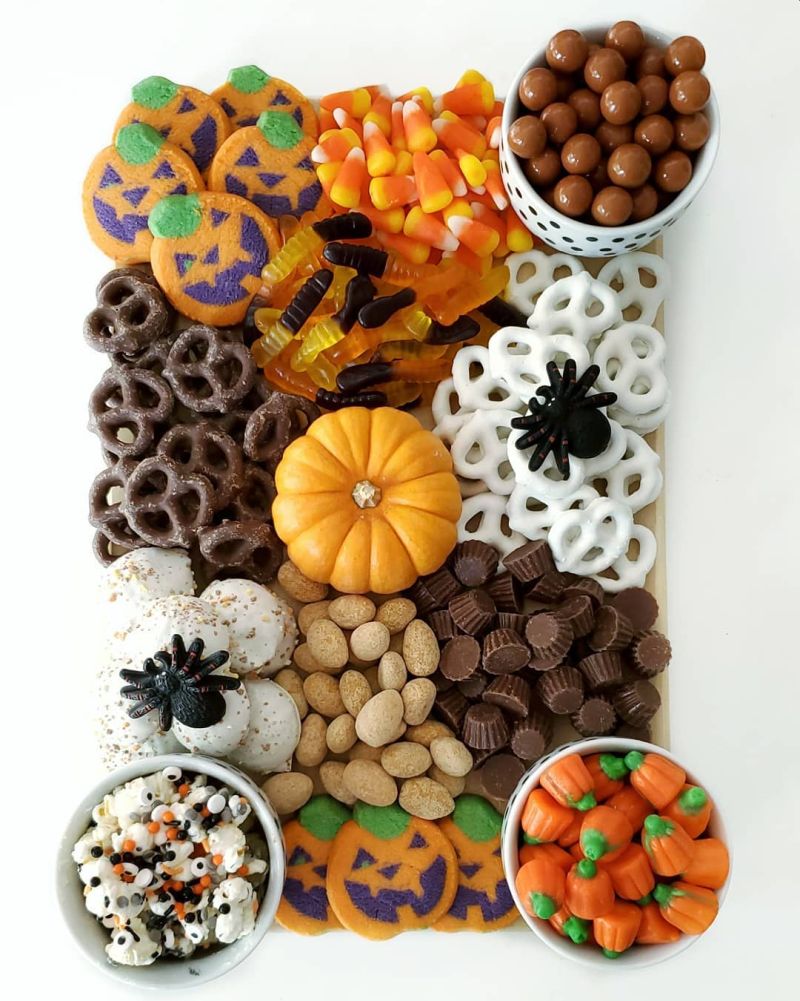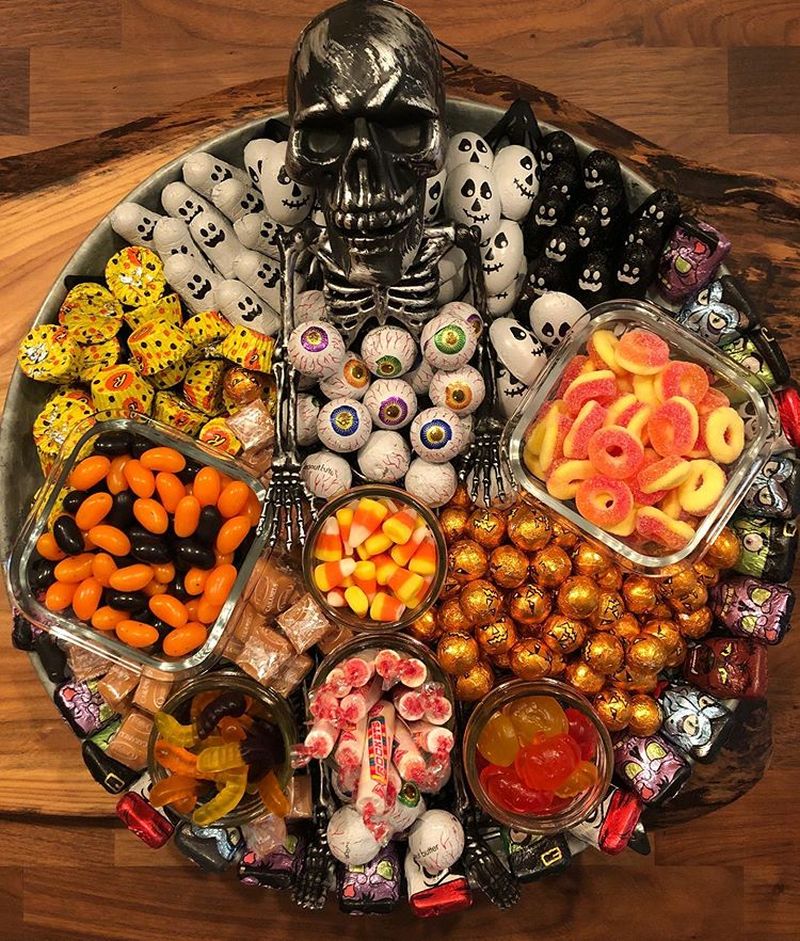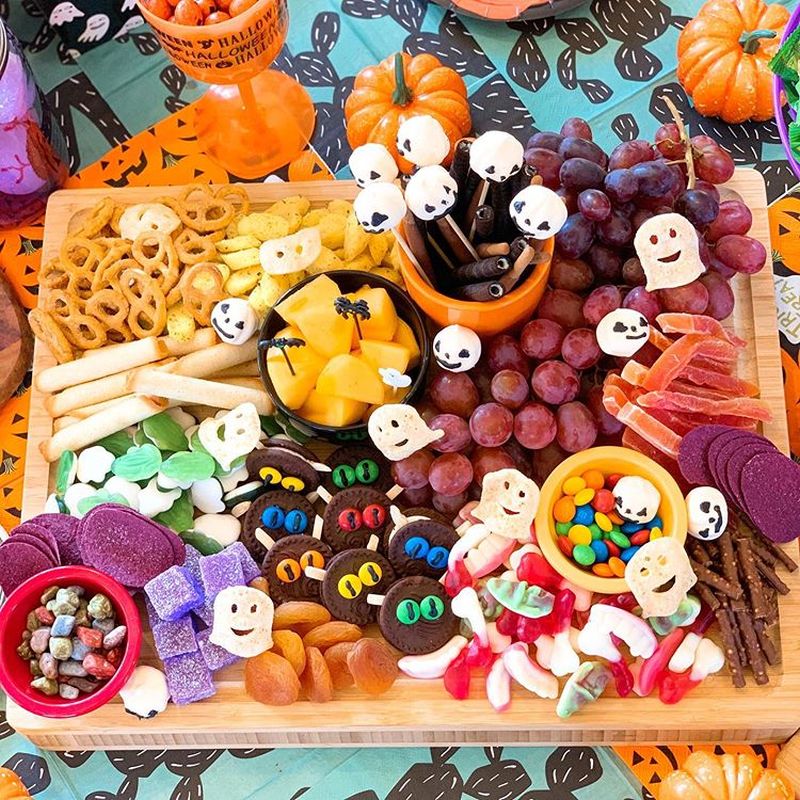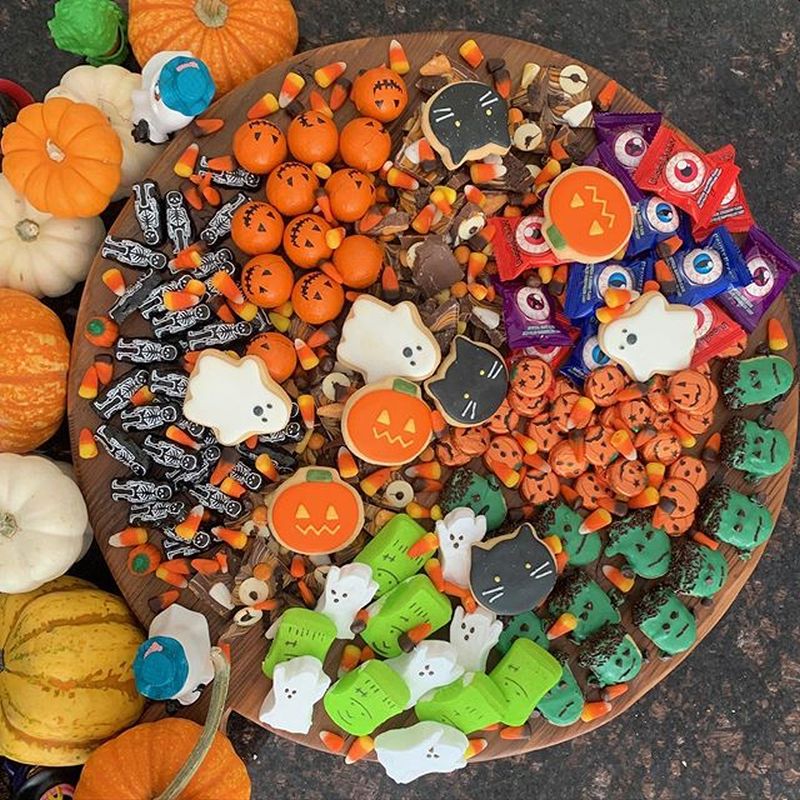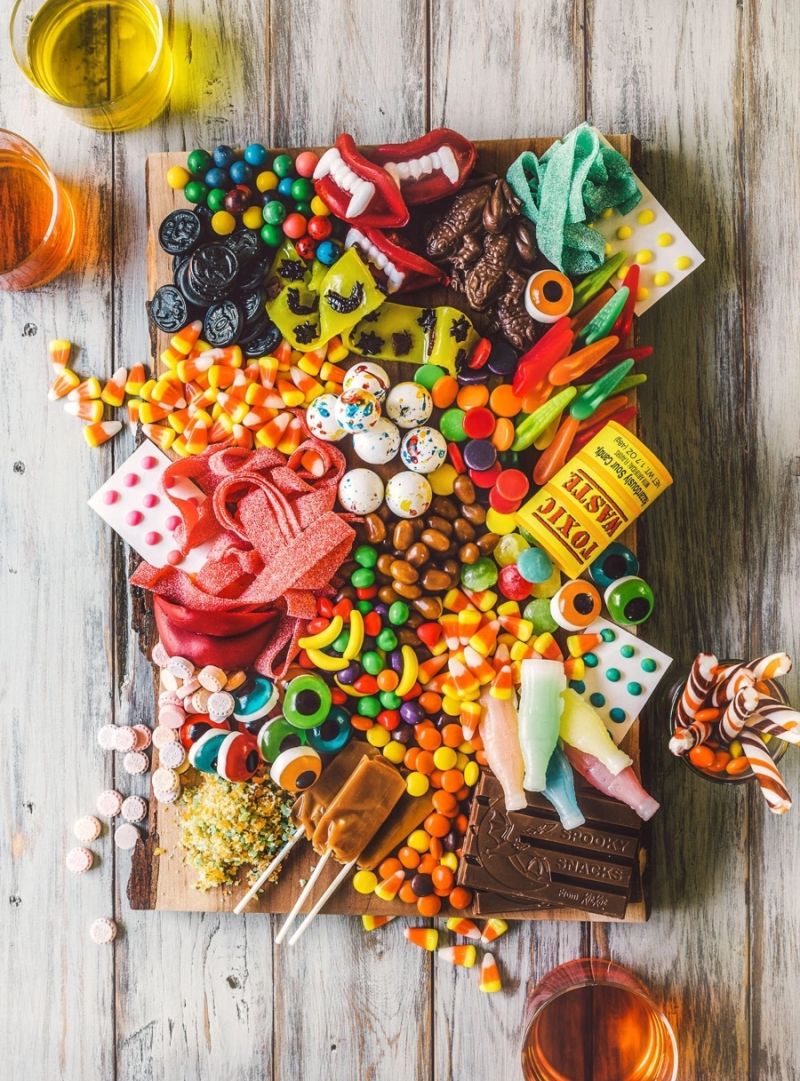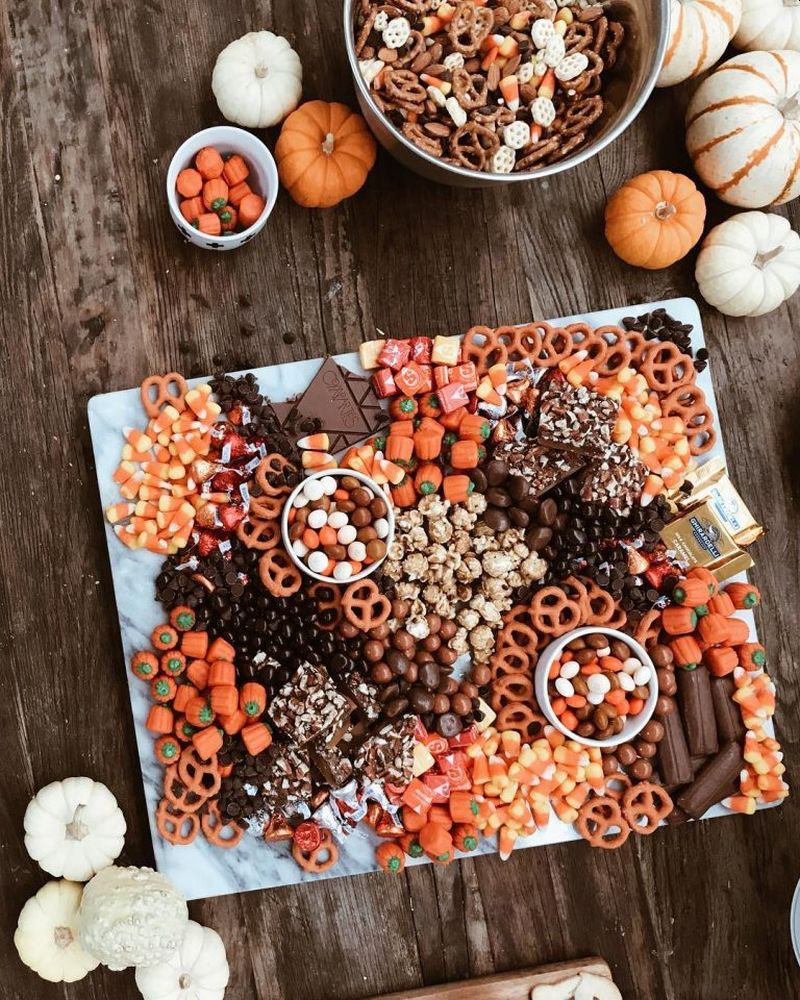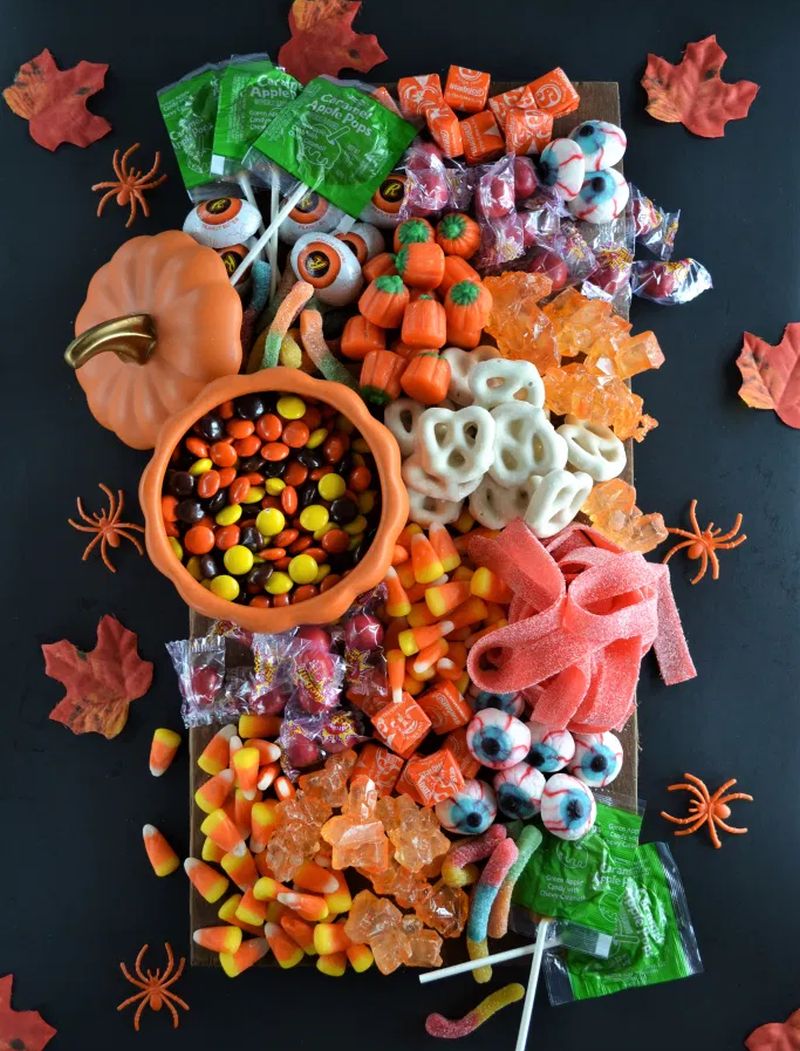 Bone-y Fun Platter
Bones and skeletons! That is the ultimate Halloween theme. Mix fun and fright on your Halloween table by serving delicacies inside a skeleton prop. With a galore of desserts and other savory items, you shall celebrate the Day of the Dead.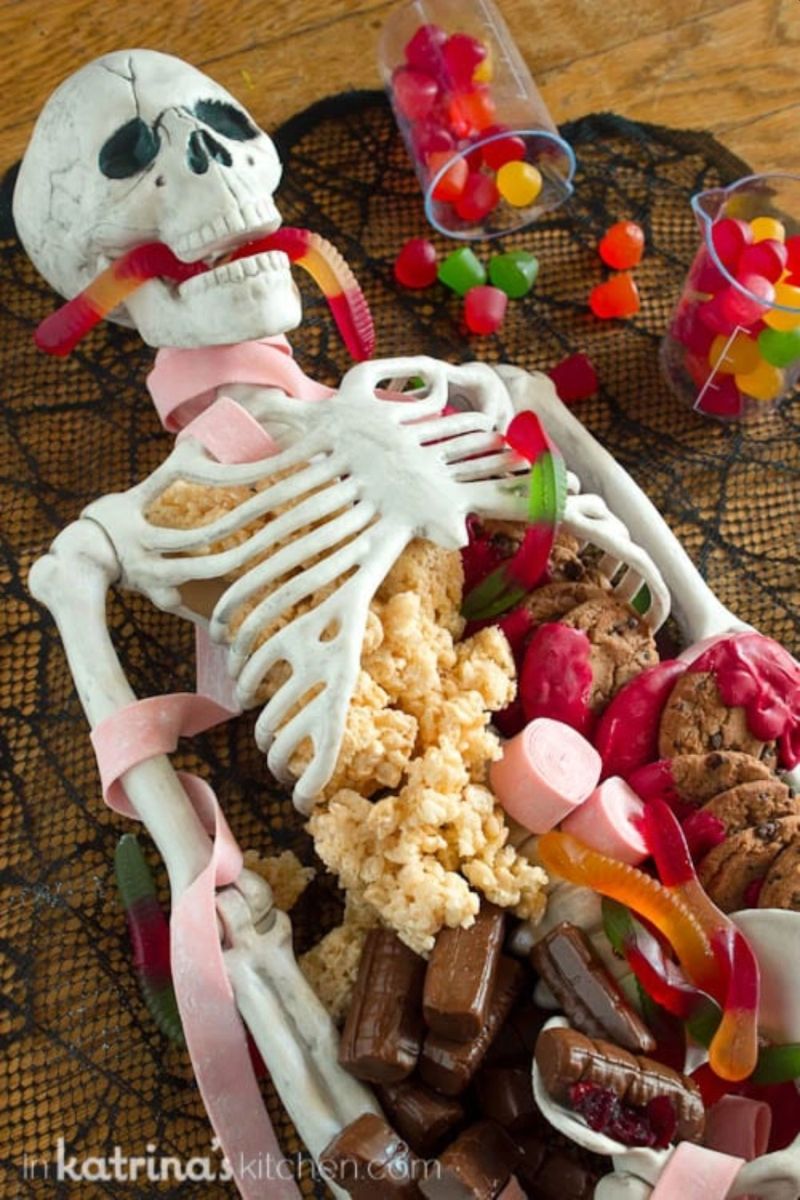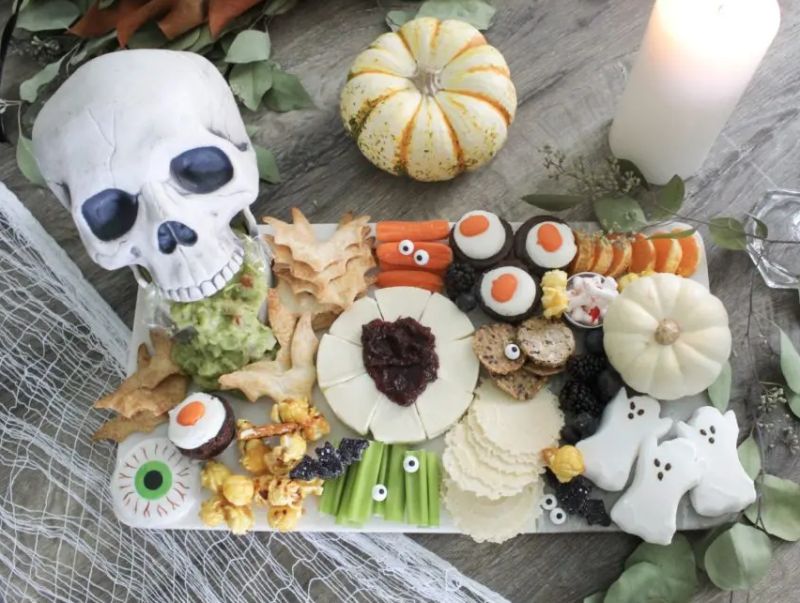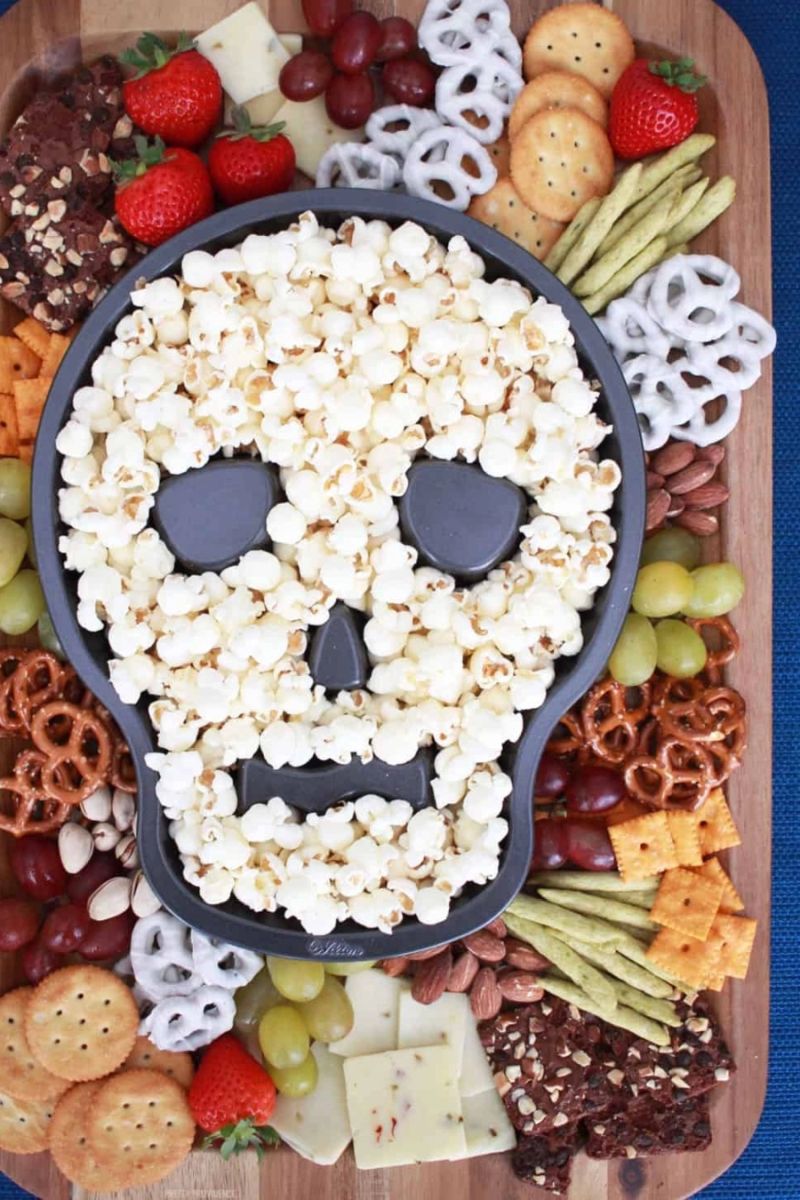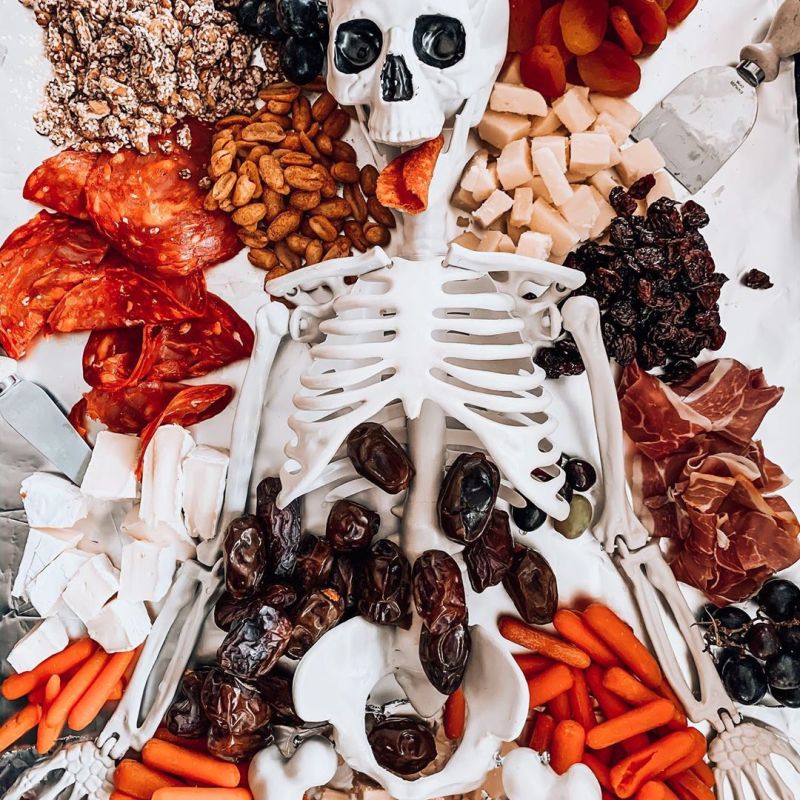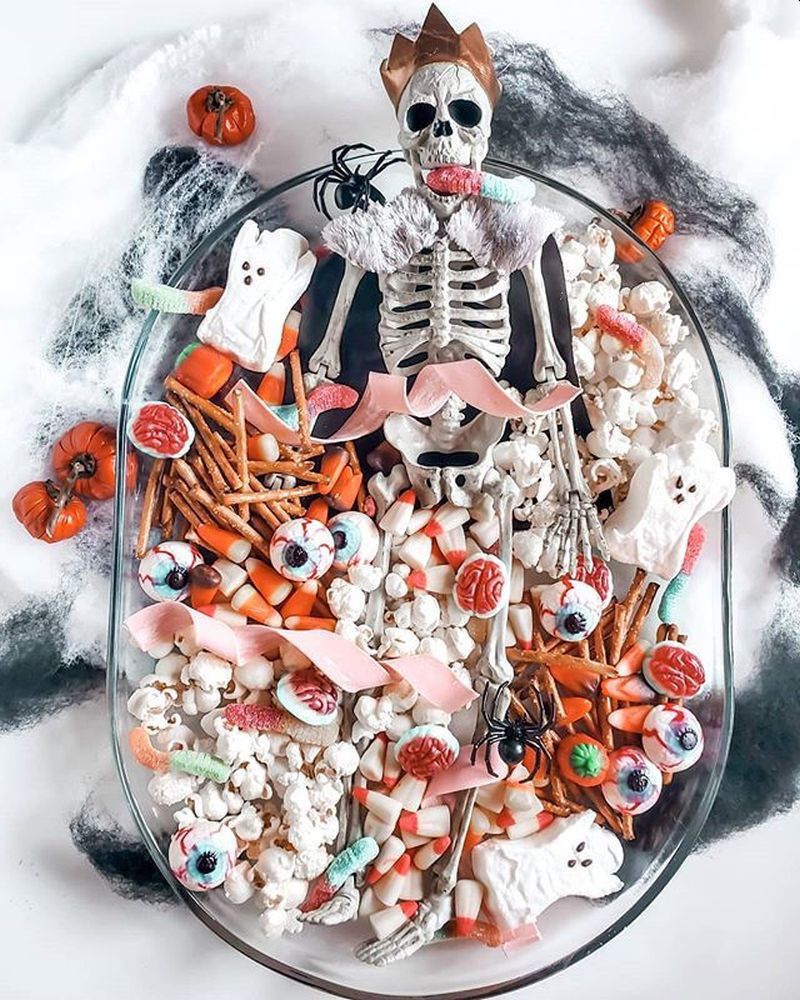 Send off to the Fall
If you love fall and everything it entails, this grazing board is especially for you. Colorful and packed with delicious meat, cheeses, pumpkins, figs, and other fresh fruits. It contains the fruity goodness for health-conscious people, and meats and cheeses to balance the flavors.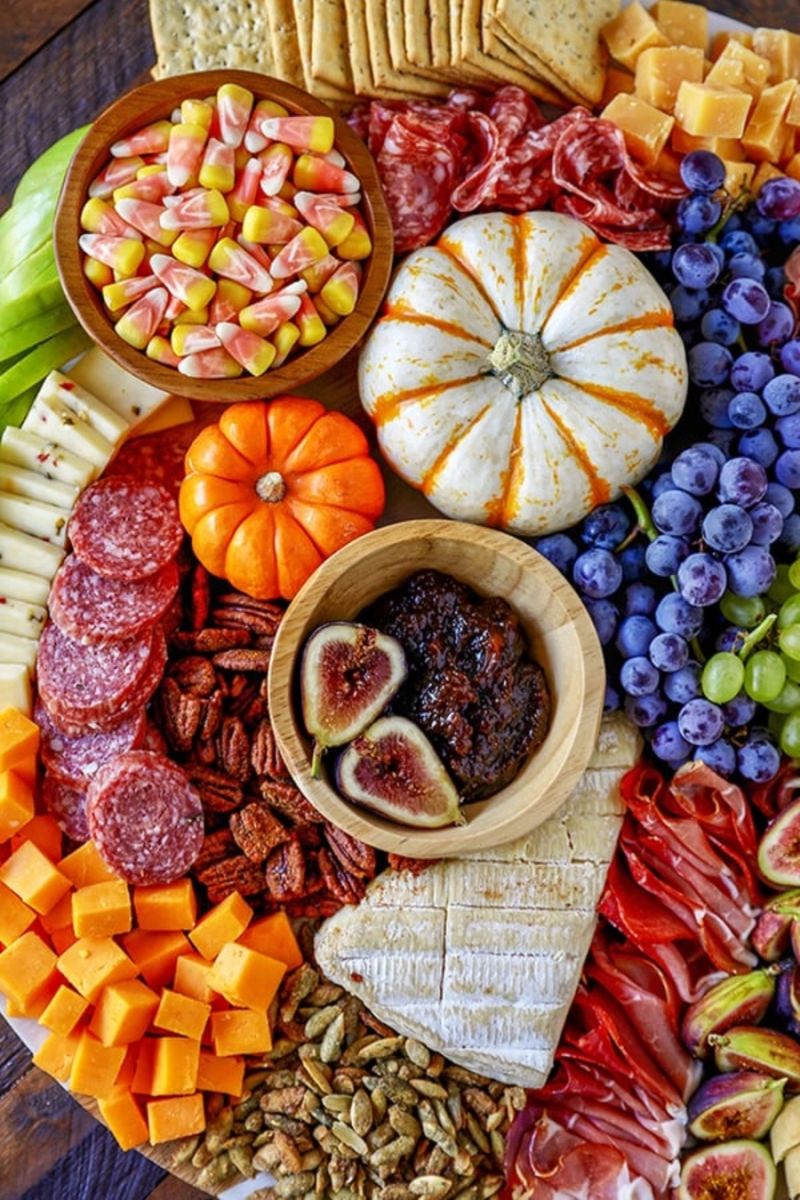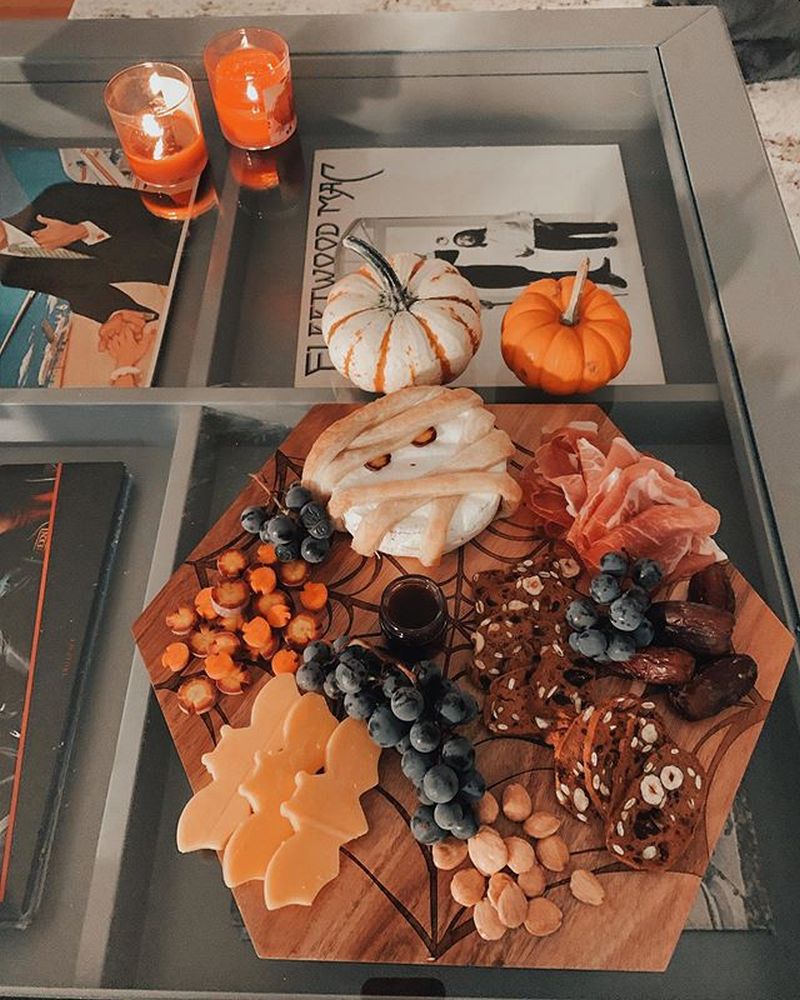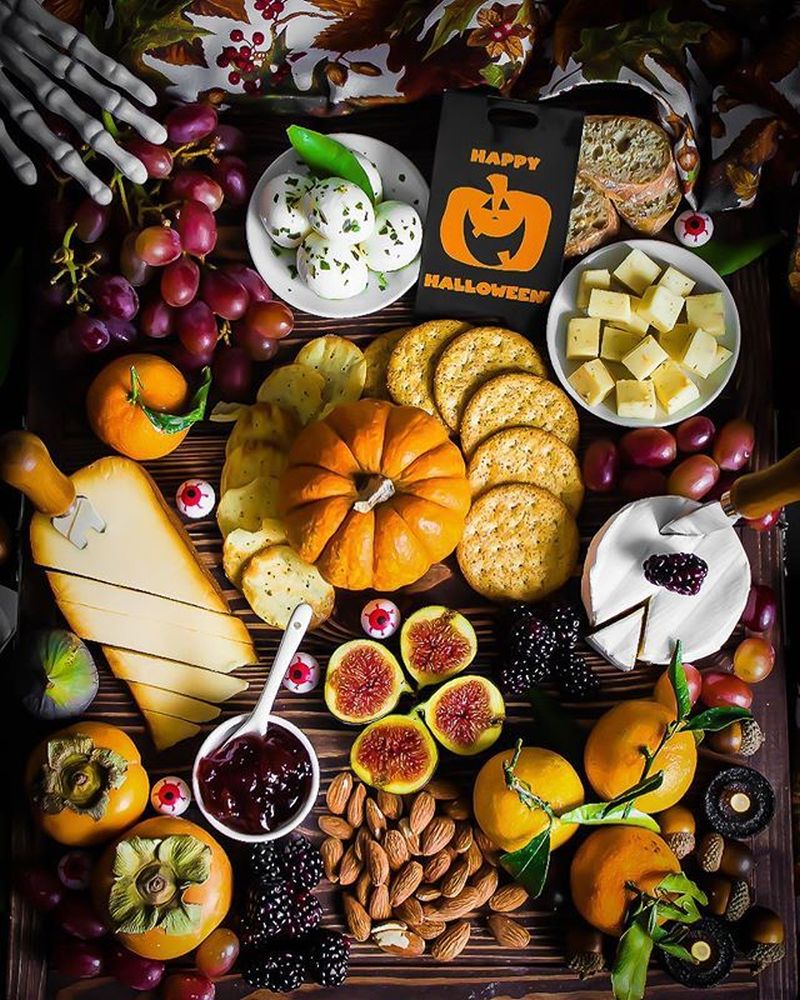 Fruity Goodness
A fruit grazing board is just as fun, festive, and sweet as any other Halloween party treat; the only difference is that this is extremely healthy, full of vitamins and nutrients. Place wedges of clementines, strawberries, grapes, apples, oranges, and blueberries in a nicely curated board. And don't forget to add an eerie element.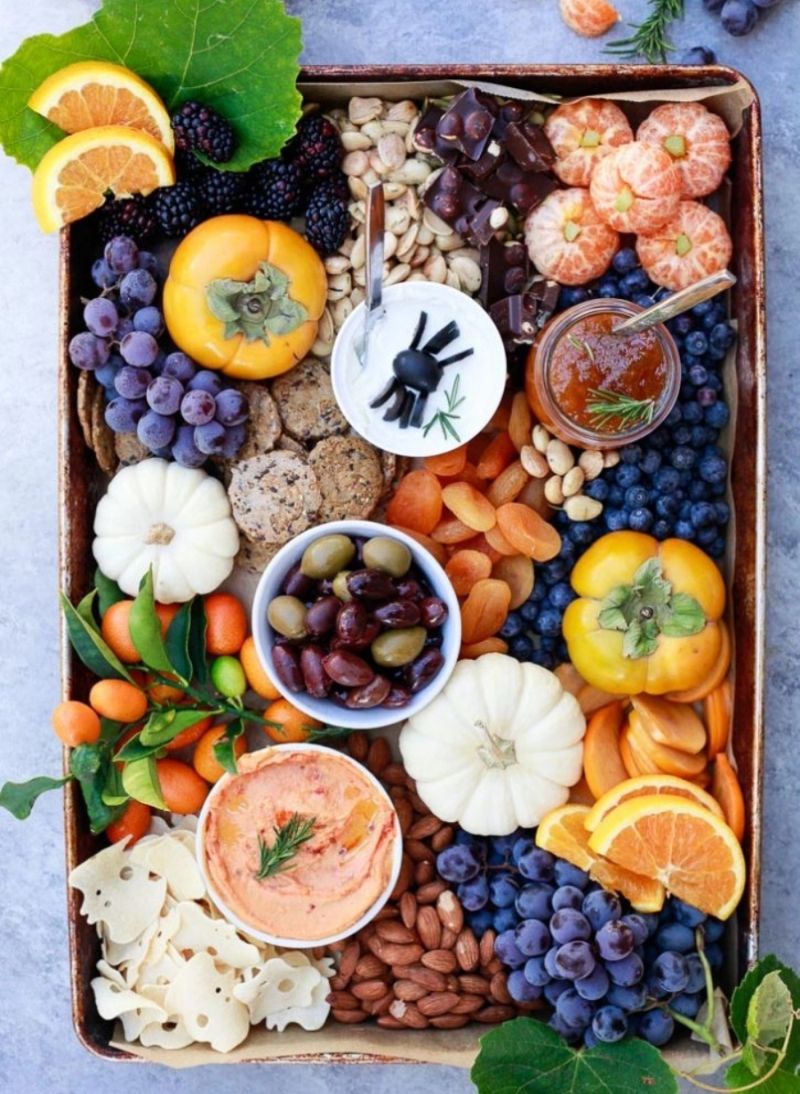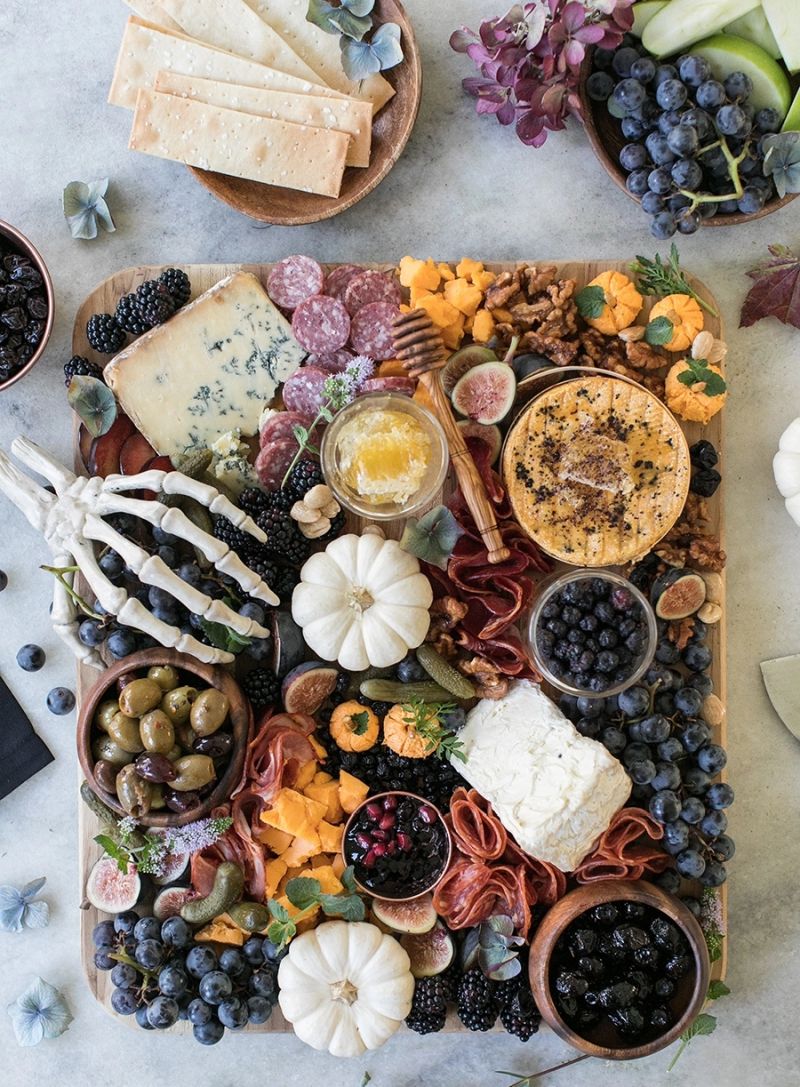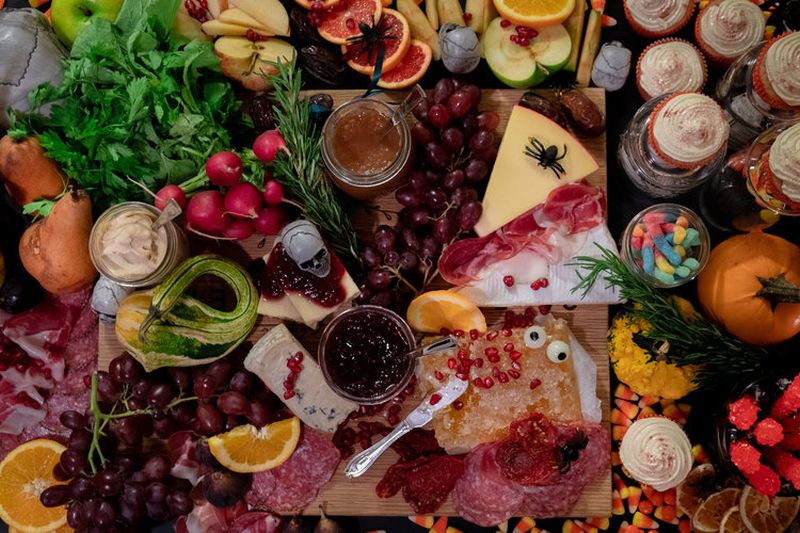 Monstrous Treats
Exhibit your culinary skills, blended with your creative side. Prepare some monster-shaped snacks to invoke the spooky spirits of the day. This Halloween charcuterie board will not only embody the holiday spirit but will fill your guests as well.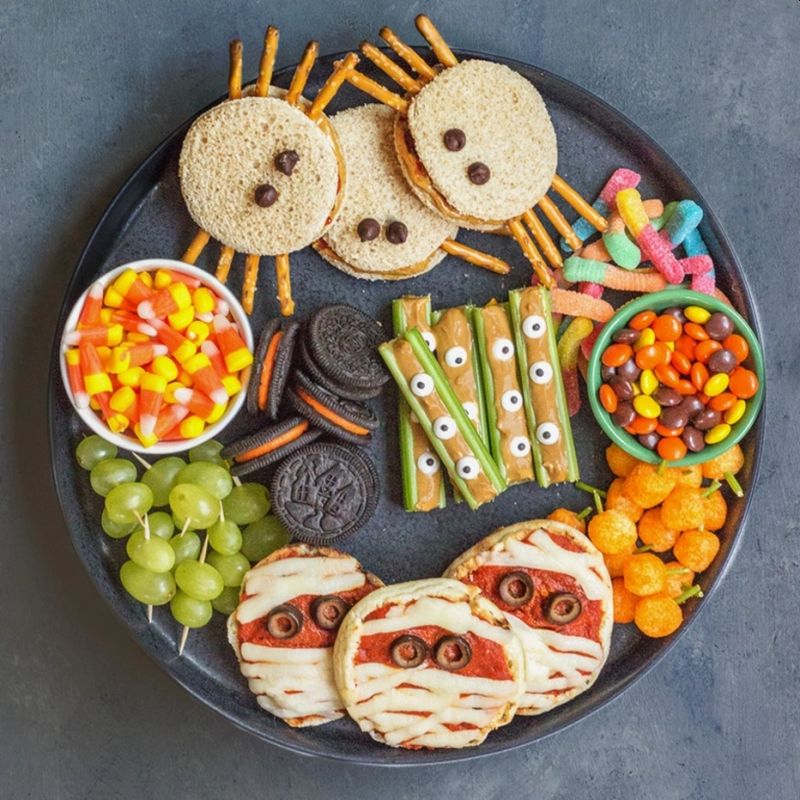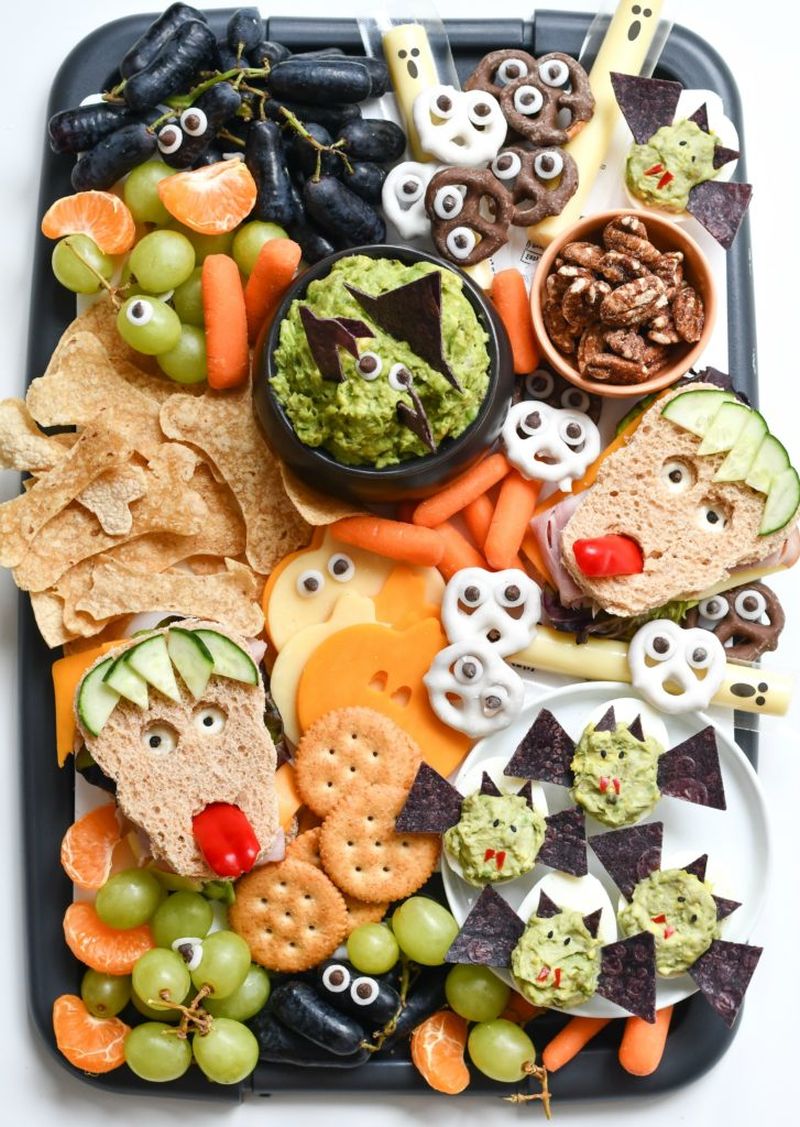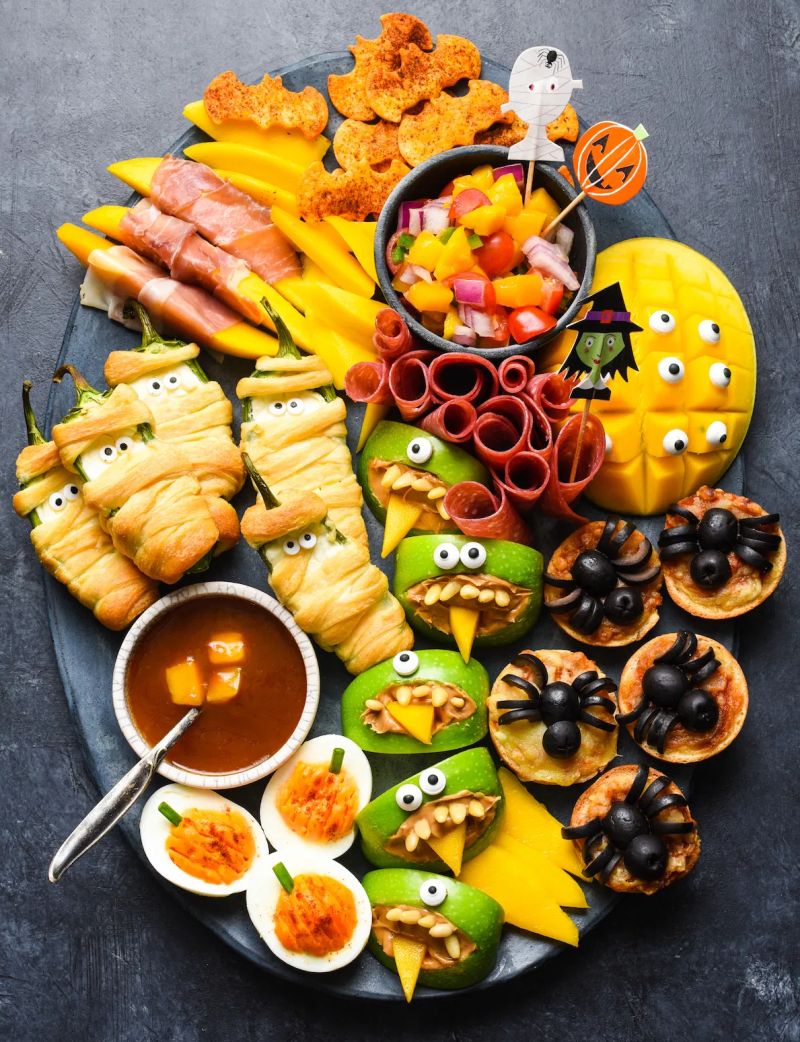 A Classic Platter
You can never go wrong with this classic charcuterie board, filled with your regular ingredients – meats and cheeses, and a few sweet treats. As long as you have some cheese, crackers, and a few nibbles of something sweet and something salty to go with it, you will be set.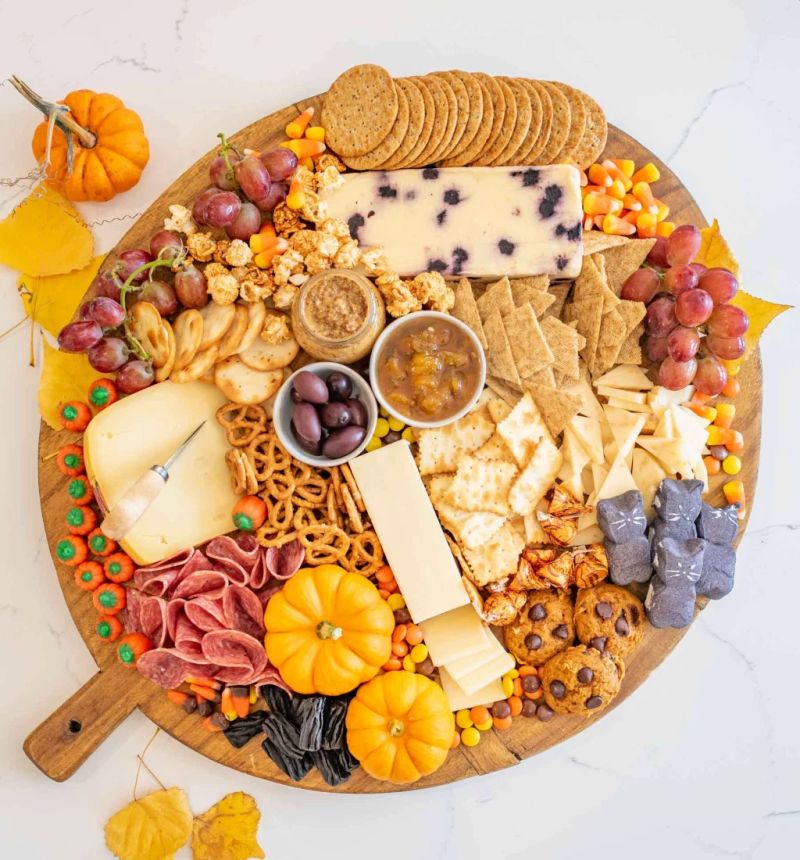 Pumpkin Spice Pleasure
While this board is not Halloween-specific, it is a perfect theme for hosts who prefer a rustic-fall Halloween theme. The pumpkin spice Chex Mix, sliced apples, graham crackers, and sweet sauces make for an appealing platter.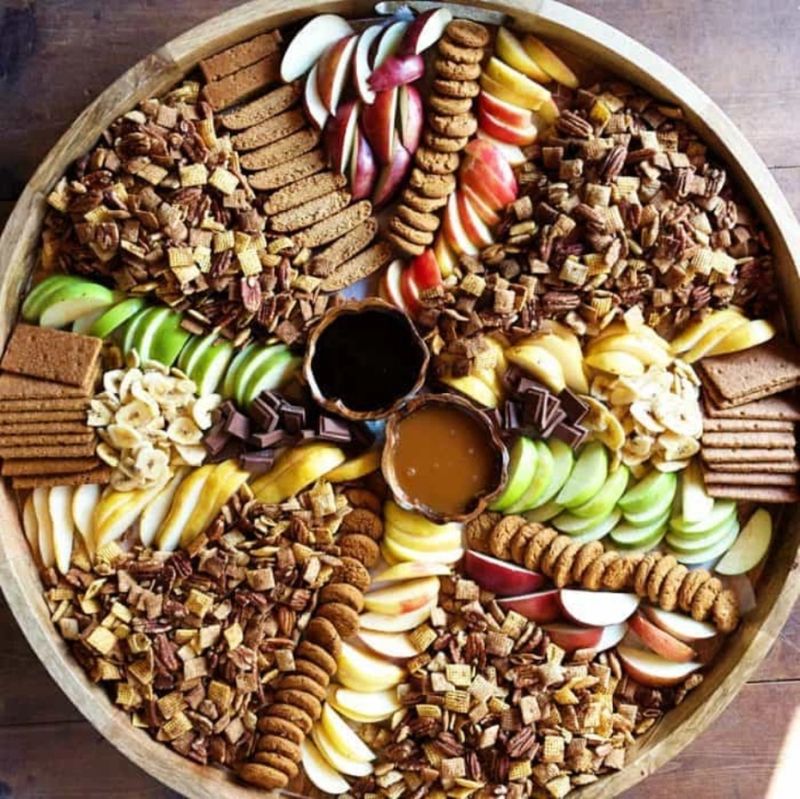 Last-Minute Preparations
While getting ready for the holiday season, no matter how much you plan, something or the other skips the mind. If that thing happens to be a snack platter for Halloween, do not fret. Here are a few easy and quick ideas to set up the board.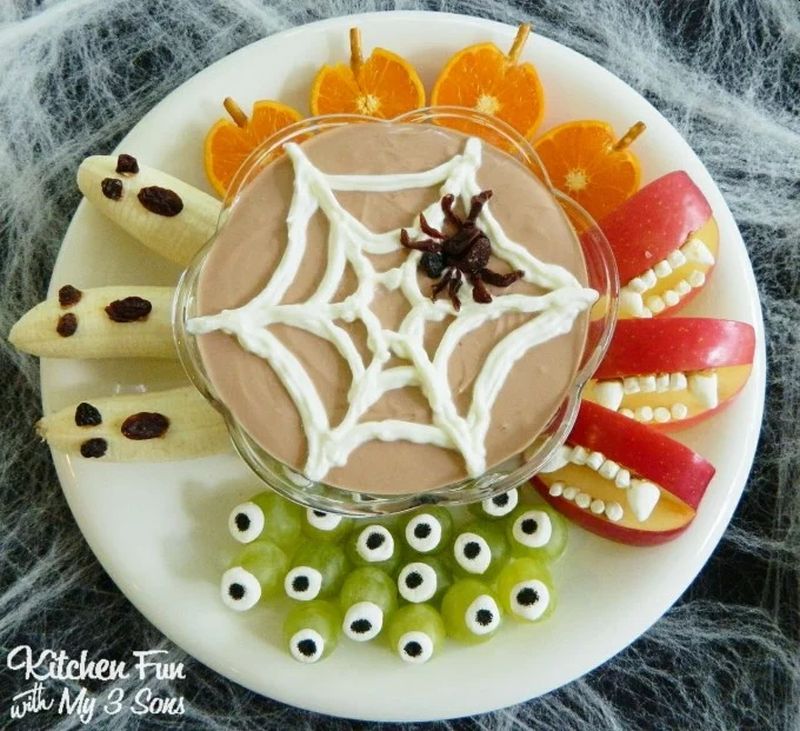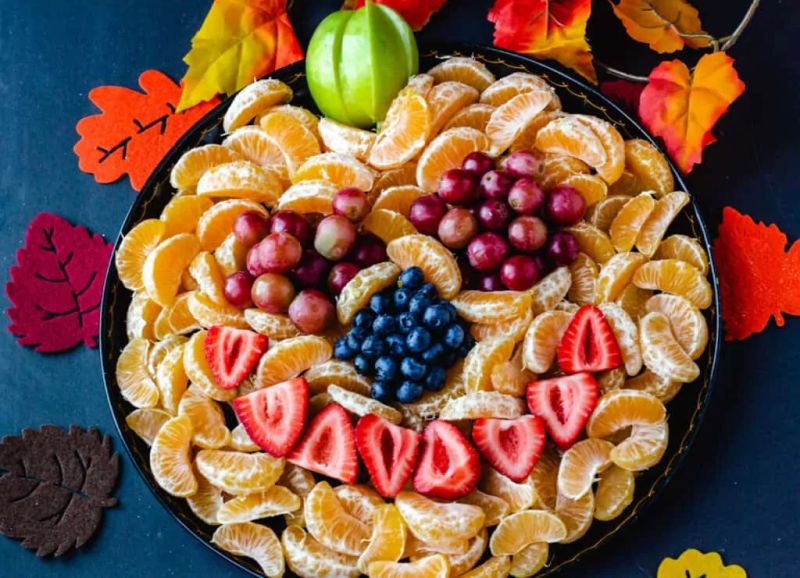 Char-"Cute"-rie Boards
Not all things Halloween have to be scary, some things can be cute on the outside and delicious on the inside. You can create a grazing board with tasty snacks, with a hint of eeriness.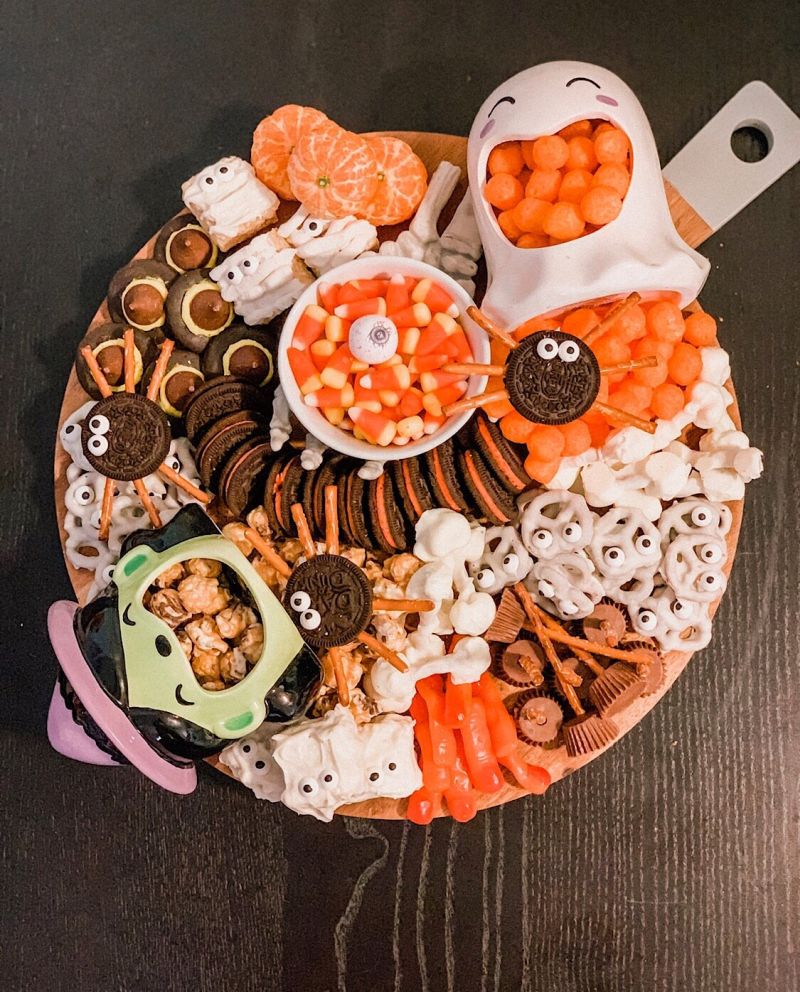 Cookie Spreads
No matter the shape and size, cookies are love! And every holiday (even Halloween) seems incomplete without these baked delicacies. You can either put some cookies in the regular grazing board or create a separate one for cookies, with colorful Halloween-themed spreads.